If you're vegan, you know that ordering at coffee shops can be tricky.
Don't worry, though—Dutch Bros has you covered. Dutch Bros offers a variety of vegan drinks that are sure to satisfy your coffee-loving needs.
The top 7 Dutch Bros Vegan Drinks are the Almond Milk 911, Cold Brew, Oat Milk Kicker, Iced Soy Annihilator, Cinnamon Swirl Oat Milk Latte, Americano, and the Coconut Banana Bread Dutch Freeze.
This article will describe each vegan drink at Dutch Bros so you can choose your favorite. We will note where you need to make specific substitutions to make the drink vegan.
Table of Contents
Dutch Bros Vegan Drinks
1. Almond Milk 911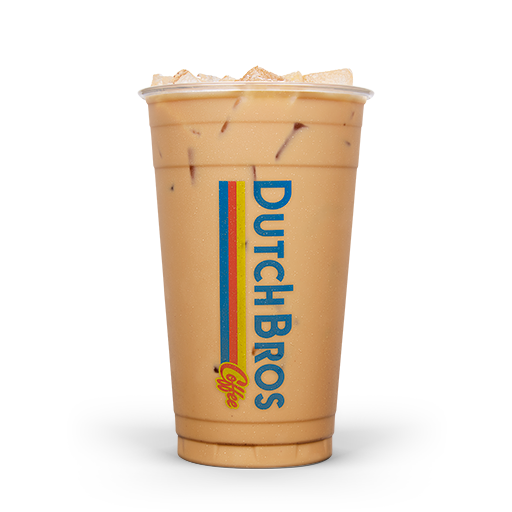 Starting the list off strong, we have a drink that will save you during an energy-related emergency. The Almond Milk 911 is a strong yet flavorful vegan coffee drink.
The standard Dutch Bros 911 has a whopping 6 shots of espresso with Irish cream syrup and half and half. Yes, you read that right. 6 whole espresso shots will surely wake you up.
To make the drink vegan, you simply substitute the half-and-half with almond milk. This will also save you some calories.
On average, an Almond Milk 911 will be between 200 to 300 calories. If you add more or request fewer pumps of Irish cream syrup, this will change slightly.
Espresso will be the strong flavor in this drink. But the Irish cream syrup and almond milk make it a smooth drink to help you when you need an energy boost.
2. Cold Brew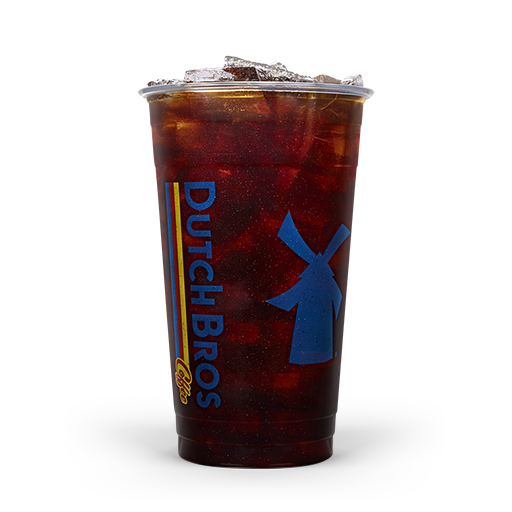 Next on our list is a classic coffee drink that's a crowd favorite. The Cold Brew from Dutch Bros is a tasty and calorie-friendly drink.
Cold Brew is naturally vegan. It only contains coffee grounds and water, so there are no animal byproducts to worry about there.
You can drink it black, and it will be more enjoyable, given it's less acidic than other coffees. But you can also add vegan milk substitutes or syrups to spice it up if you'd like.
If you drink it black, it will be anywhere from 20 to 30 calories. This makes it one of the lower-calorie drinks on our list. If you add plant-based milk or syrup, this will obviously change the calorie count.
If you want a refreshing and simple vegan coffee, try the Dutch Bros Cold Brew.
3. Oat Milk Kicker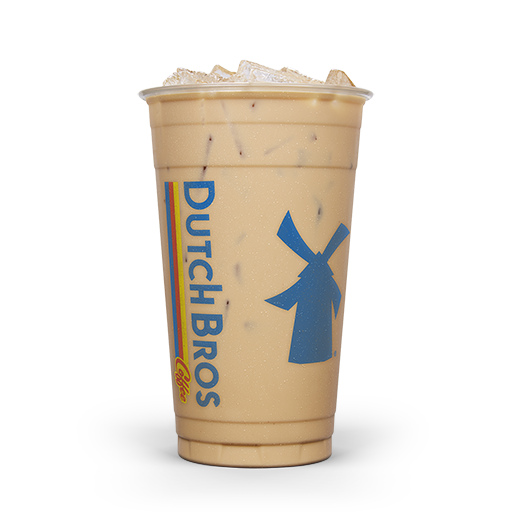 If you need a kick in the pants, look no further than the Oat Milk Kicker at Dutch Bros. Think of this drink as the toned-down variation of the Almond Milk 911.
The Oat Milk Kicker has two shots of espresso paired with oat milk and Irish cream syrup. Given oat milk's creamy flavor, this makes for a smooth and sweet drink.
Dutch Bros hasn't officially released the calories in this drink yet. But it's guessed to cost you between 300 to 500 calories depending on the size and pumps of syrup.
This drink is relatively new to Dutch Bros but quickly gaining traction among vegans. Many people feel it has the right sweetness while still allowing the espresso flavor to shine through.
4. Iced Soy Annihilator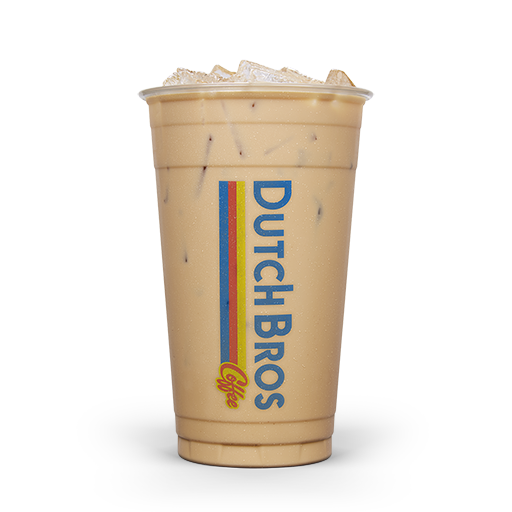 Soymilk lovers won't want to miss out on the Iced Soy Annihilator at Dutch Bros. With a name that has annihilator in it, how could you go wrong?
The Iced Soy Annihilator contains one to two shots of espresso, soy milk, and chocolate macadamia nut syrup. The star flavor is the chocolate nuttiness that comes from the syrup.
Typically this drink would come with half and half, so it's important to emphasize the soy part of the name when ordering. You can substitute another plant-based milk if you don't like soy milk.
Calorically, this drink comes in between 250 to 500 calories. Switching the half and half out for soy milk will help you to reduce the calories compared to the standard drink.
5. Cinnamon Swirl Oat Milk Latte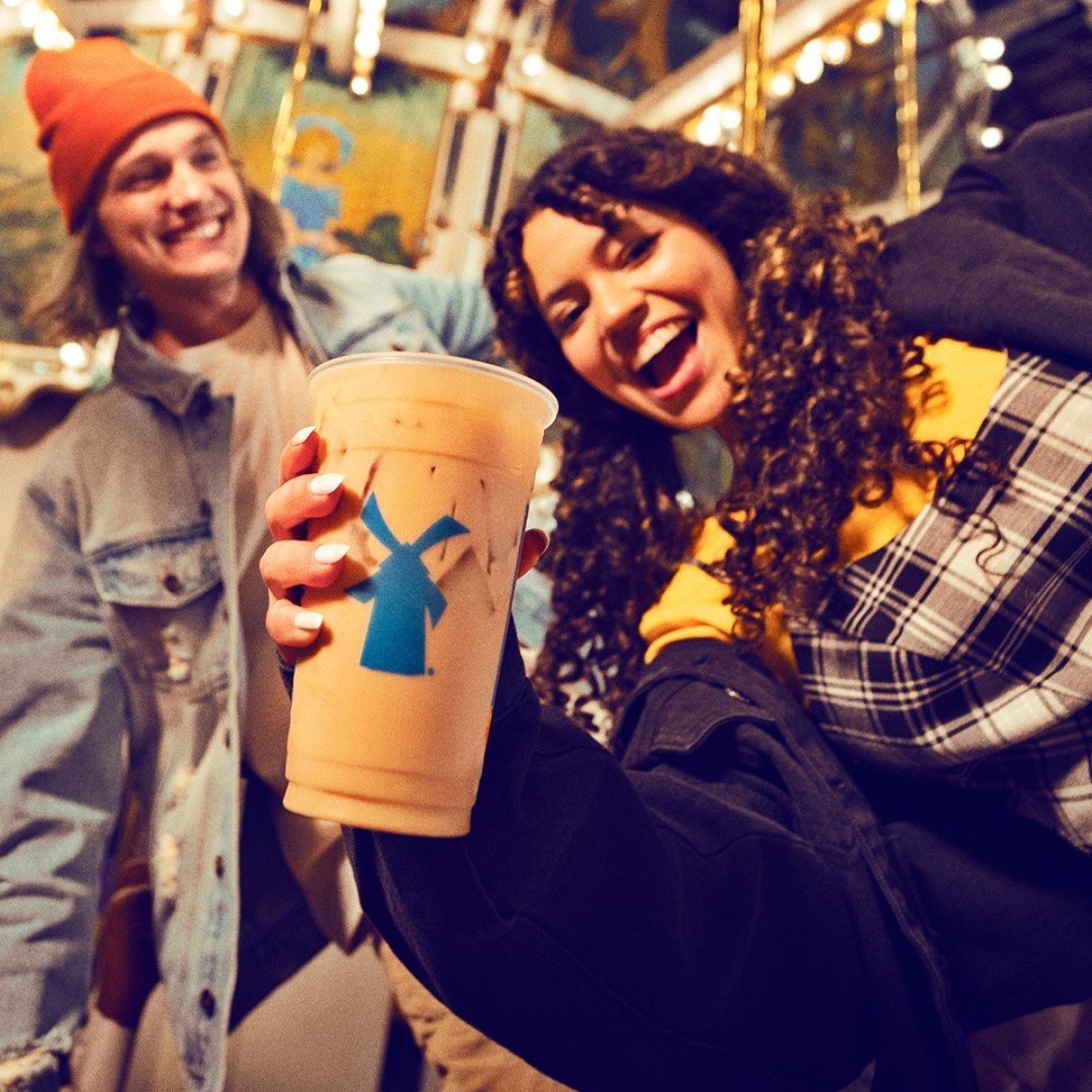 Most lattes are made with whole milk making them a no-go for vegans. But Dutch Bros Cinnamon Swirl Oat Milk Latte solves this problem for vegan latte lovers.
The Cinnamon Swirl Oat Milk Latte has one to two shots of espresso, oat milk, vanilla syrup, and cinnamon. These classic flavors blend together to make a creamy vegan-friendly drink.
This drink will have anywhere from 200 to 330 calories depending on the size of the drink.
Oat milk froths surprisingly well, making it a good vegan milk substitute in a latte. This drink is a winner if you want cinnamon roll flavors wrapped into a vegan coffee drink.
6. Coconut Banana Bread Dutch Freeze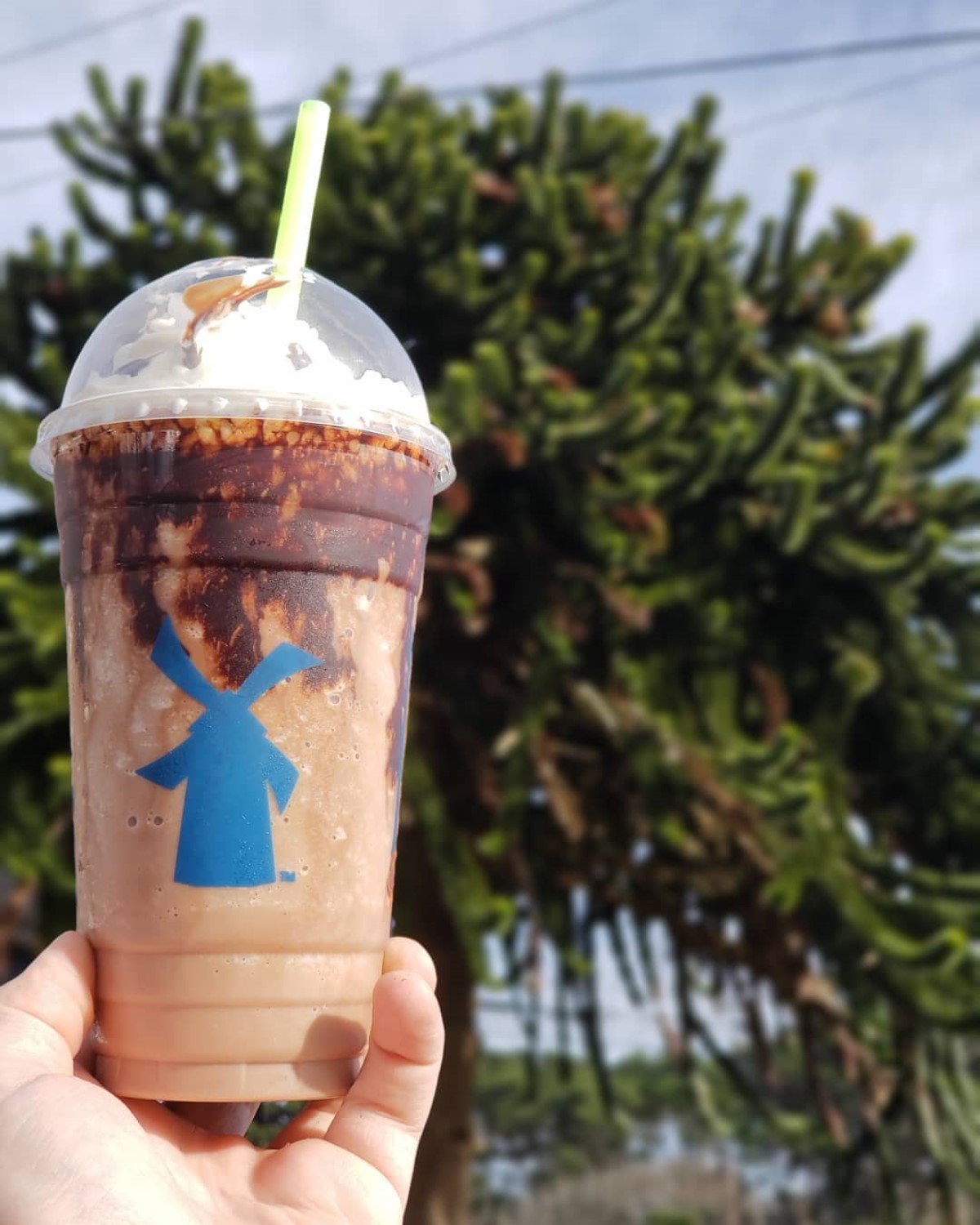 On a hot summer day, vegans will want to know about this delicious drink at Dutch Bros.
The Coconut Banana Bread Dutch Freeze combines blended espresso with hazelnut syrup, crème de banana syrup, and coconut milk.
You need to tell your barista to skip the pre-made freeze mix. The pre-made freeze mix is not vegan. They can use coconut milk instead of the pre-made freeze mix to make it vegan.
This drink won't be low in calories. It will be somewhere between 350 to 600 calories depending on the size. So drink it as an occasional sweet treat instead of making it your regular order.
But if you're craving a sweet tropical coffee treat that's vegan, you won't go wrong ordering this drink.
7. Americano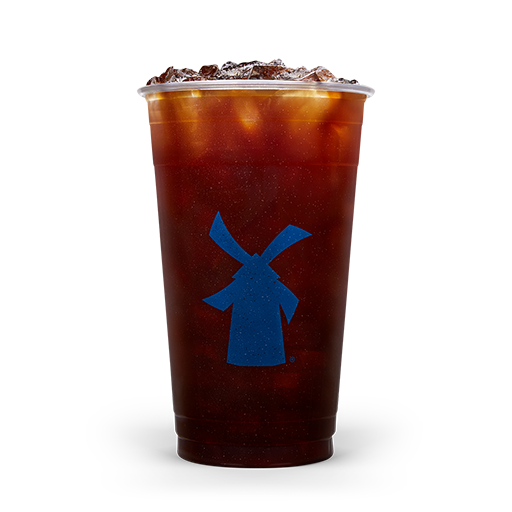 Last on our list, we have the timeless Americano. An Americano is naturally vegan as it contains two simple ingredients: water and espresso.
An Americano will have a bold espresso flavor that can be served hot or iced. If it sounds too strong, you can add certain flavor syrups while still keeping it vegan.
Regarding your waistline, the Americano is about as friendly as it gets. This drink will be 10 to 20 calories with no additives. Adding syrups will increase this number, though.
If you don't want a lot of frills in your coffee and enjoy rich espresso, then the Americano is for you.
Can You Make Any Drink at Dutch Bros Vegan?
Many drinks at Dutch Bros can be made vegan by substituting for dairy products.
You can order any latte, Americano, or cold brew drink with a plant-based milk substitute.
Many of the teas and "Rebel" drinks will also be vegan. But if you order them with cream or a "soft top," they won't be vegan as these add-ons contain dairy.
One drink type you have to be careful with at Dutch Bros is the Freezes. As we mentioned before, the pre-made Freeze mix has dairy in it. You can ask your barista to substitute coconut milk for many of the freeze variations, though.
What Plant-Based Milks Does Dutch Bros Have?
If you want to make a drink at Dutch Bros vegan, you must substitute the milk.
The alternative milk options available at Dutch Bros are:
Oat Milk
Almond Milk
Coconut Milk
Soy Milk
Generally speaking, oat milk and coconut milk will be the creamiest non-dairy milk options. These will go well in drinks like lattes.
But you can substitute any plant-based milk you want based on your preferences.
Do Milk Substitutions Cost Extra at Dutch Bros?

Milk substitutions will be free for hot or iced coffees at Dutch Bros.
But when it comes to lattes or espresso-based drinks, you will likely get charged 50 cents to substitute for plant-based milk.
This is relatively standard for most coffee shops. But if you want to make your latte vegan, it's well worth the extra 50 cents.
Final Thoughts
Dutch Bros has many vegan drink options, but we've compiled a list of the best ones on the menu.
The top 7 Dutch Bros vegan drinks are the Almond Milk 911, Cold Brew, Oat Milk Kicker, Iced Soy Annihilator, Cinnamon Swirl Oat Milk Latte, Americano, and the Coconut Banana Bread Dutch Freeze.
You can make almost any drink at Dutch Bros vegan if you substitute the milk for plant-based milk. Ask the barista not to use the pre-made freeze mix when ordering a freeze.
You can choose almond, soy, oat, and coconut milk for a dairy substitute in any drink. If you add them to a normal coffee, it won't cost extra. For lattes and espresso-based drinks, it will cost you 50 cents.
Regarding vegan coffee drinks, Dutch Bros is full of choices. Pick one of the drinks from this list to enjoy on your next trip. You won't be disappointed!