If you've been waiting to jump on the oat milk trend, now's a perfect time! This vegan milk has become a regular staple in many households worldwide. However, if you haven't tried it before, it's pretty natural that you may be hesitant at first. After all, what does oat milk taste like?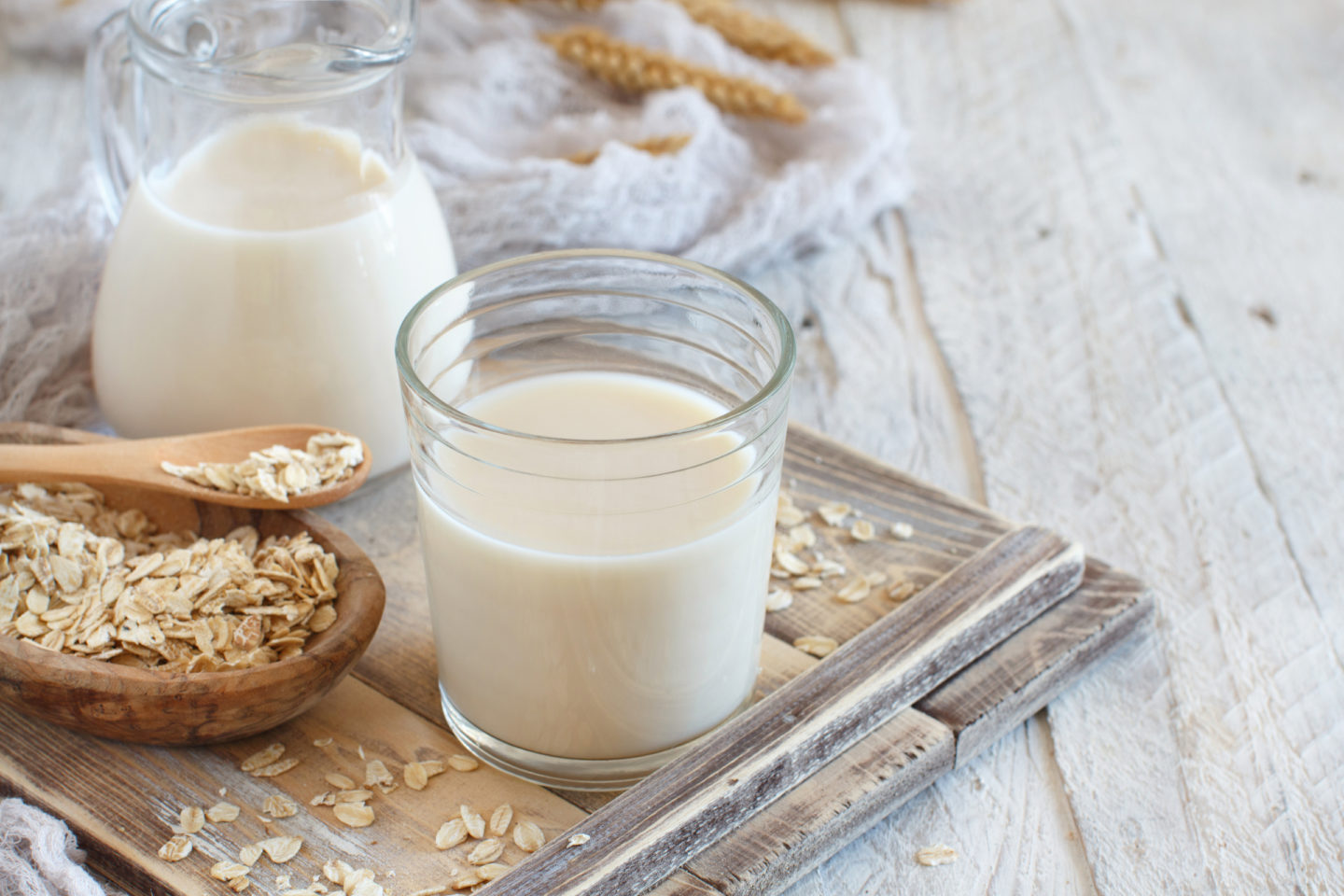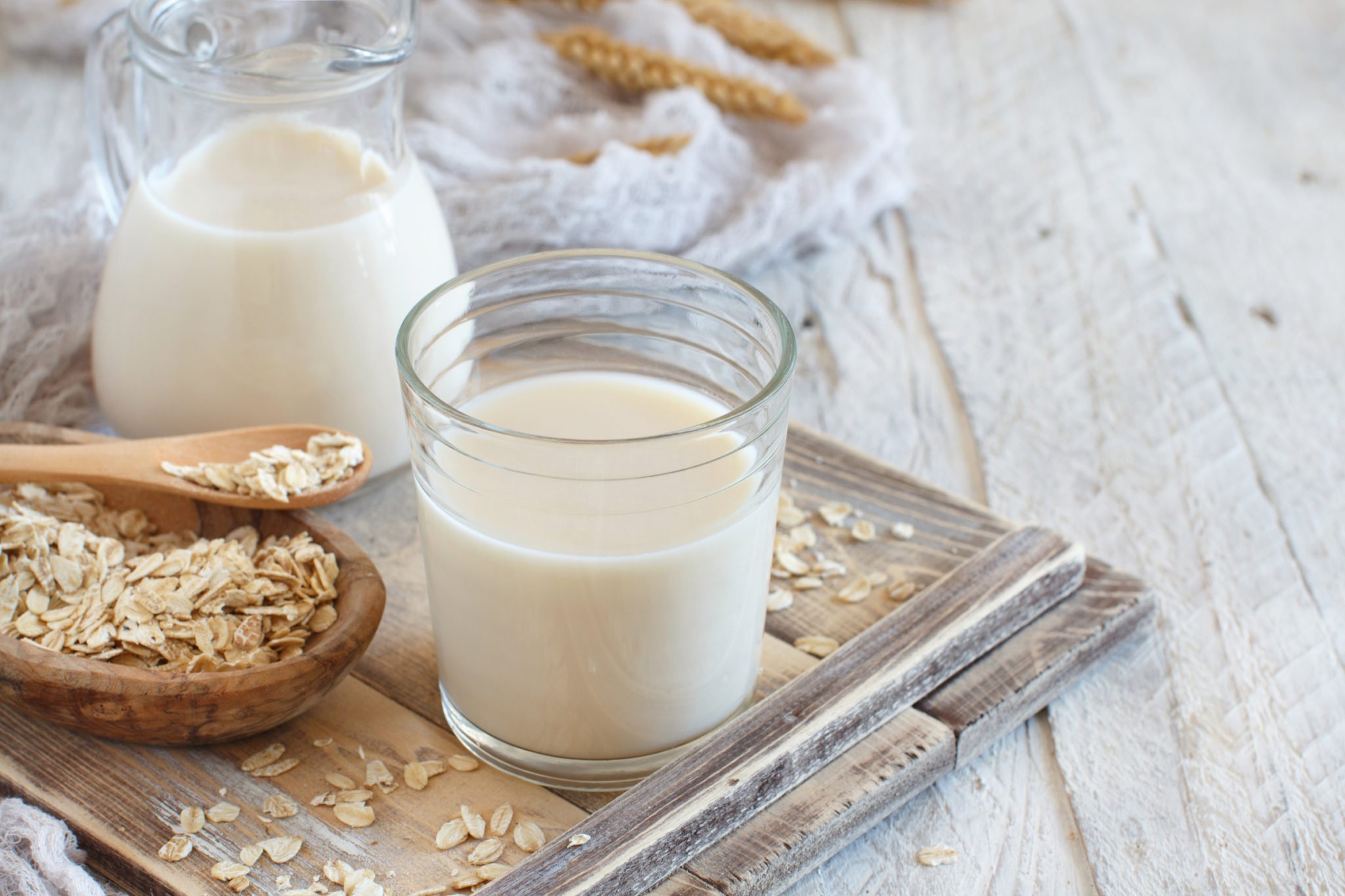 You might be surprised to learn that oat milk doesn't taste all that different from cow's milk. It's mild, slightly sweet, and nutty, with a subtle hint of leftover cereal milk. If you like almond milk or soy milk, chances are you'll appreciate its gentle flavor.
If you're curious to learn more about this unique drink, take a look below for more information about what oat milk is, its flavor and texture, how to use it, and how to make it yourself.
Table of Contents
What is Oat Milk?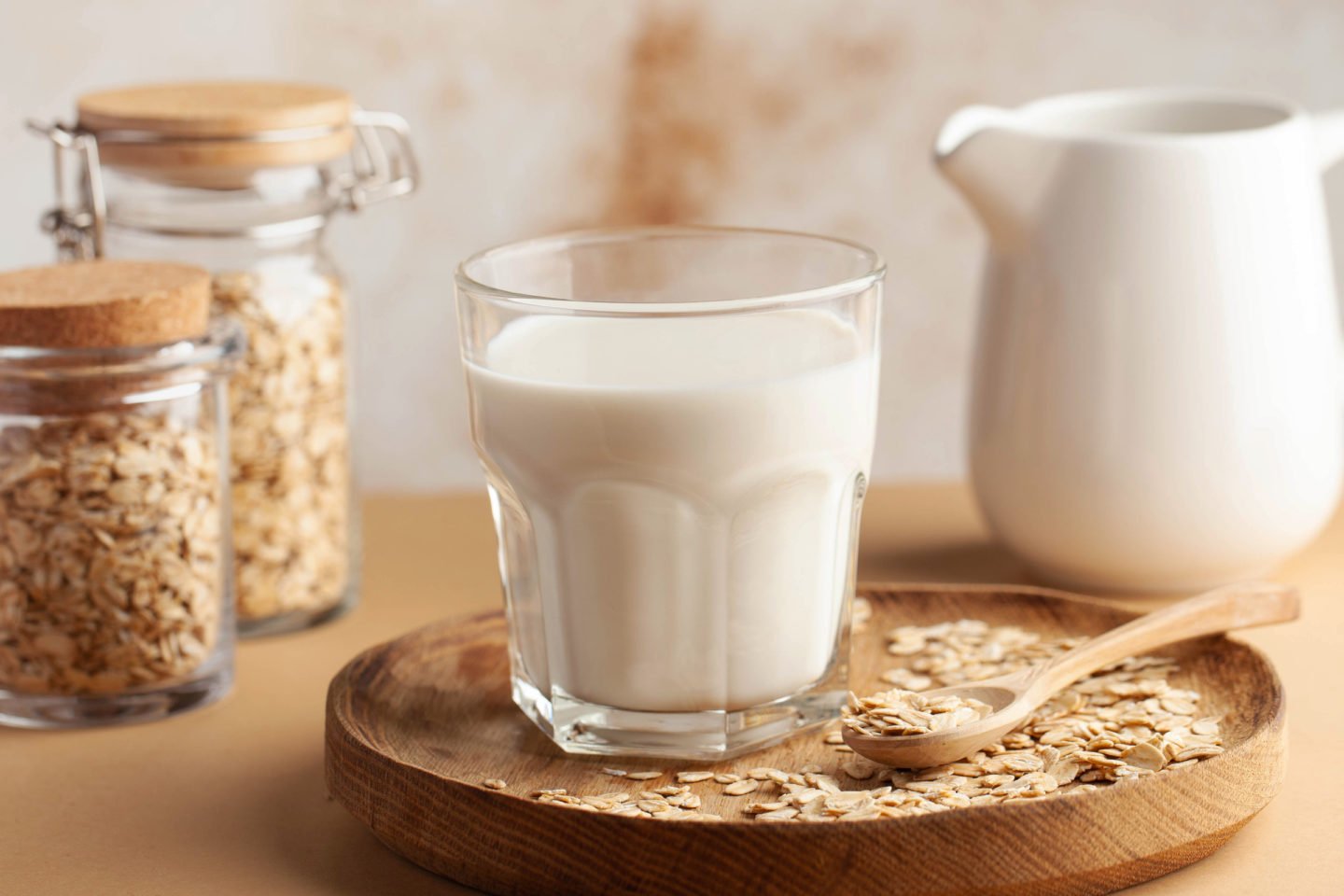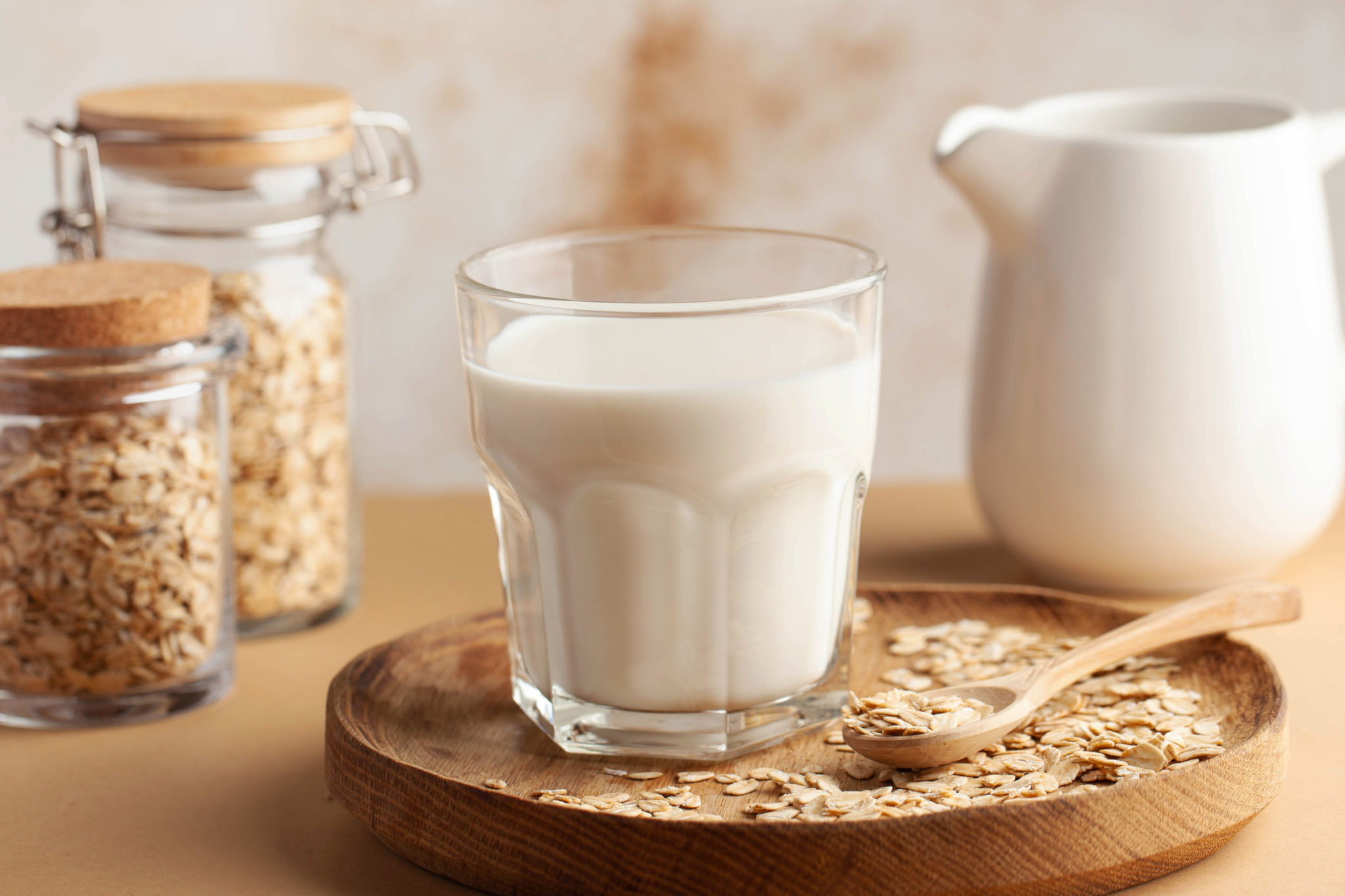 Oat milk is a vegan-friendly and lactose-free alternative to milk made from steel-cut oats that have been soaked in water. While they're a great way for those with dietary restrictions to enjoy the creamy, rich taste of milk, the drink has become so much more than that. Even people who enjoy cow's milk have turned to oak milk for its unique flavor and texture.
In fact, in 2021, oat milk's popularity almost doubled, even outpacing soy milk in popularity. Whether you've tried it for yourself or not, it seems that this oat-based beverage is here to stay.
While the original recipe only contains two ingredients—oats and water, many brands have added their own flavorings and other ingredients. Today, there are dozens of oat milk brands, each bringing something a little different to the table.
Oat Milk's Flavor and Texture
One of the reasons oat milk has become so popular is because people can't get enough of its unique taste. Like cow's milk, it has a subtle flavor that's slightly sweet and nutty.
Many people wonder whether oat milk tastes like oats or oatmeal. But, in the same way that almond milk doesn't taste quite like almonds, oat milk has a taste all its own. Imagine straining the milk out of your bowl of oatmeal and adding a touch of vanilla and brown sugar, and you won't be far off.
As far as texture, it's a bit thicker than cow's milk but still thin enough to feel refreshing when cooled. It's the perfect consistency for adding to coffee or tea or just drinking on its own.
Of course, both the flavor and texture of oat milk will vary from brand to brand, as each company uses a slightly different production process. To find your favorite, you'll have to try a few for yourself.
Is Oat Milk Healthy?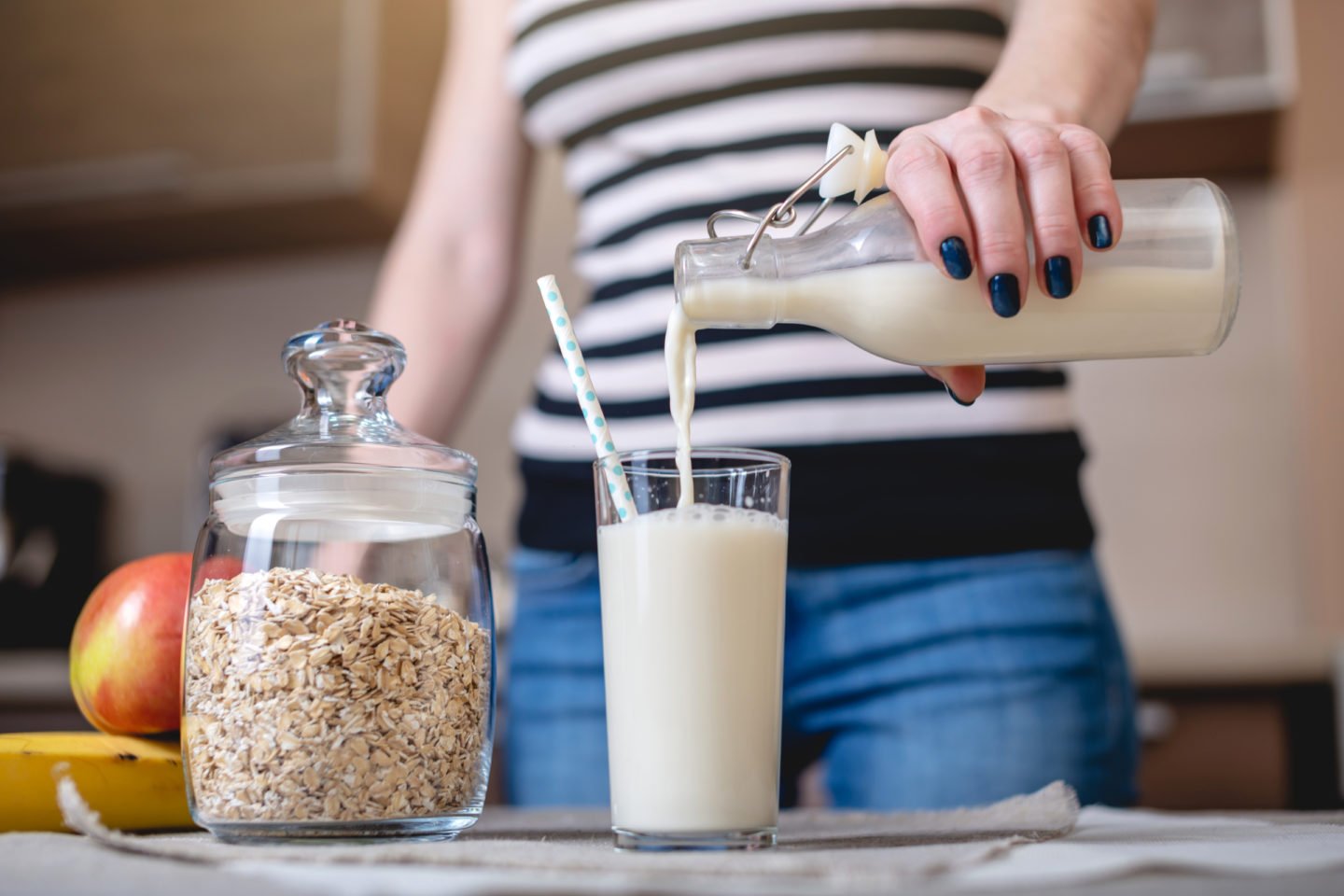 Oat milk has many of the same nutritional benefits as regular milk. For example, their number of calories per cup is the same. And, just like cow's milk, oat milk has high doses of calcium and Vitamin D. That means a glass or two a day is a great way to build healthy bones for adults and children.
However, be aware that many of the health benefits of oat milk come from additives used during the production process by large-scale manufacturers. If you try to make oat milk at home, it won't have nearly the same nutritional benefits.
One edge oat milk has over regular milk is that it doesn't contain any cholesterol. That makes it a good option for those who suffer from heart disease. Its nutritional benefits also make it an excellent choice for those who follow vegan or lactose-free diets.
Best Uses for Oat Milk
While oat milk is very similar to cow's milk, it has a few differences that make it better or worse for specific uses. However, most of the time, you can use the two interchangeably. Take a look at some of the best uses for it here:
Cereal
Oat milk is a natural pairing for cereal, blending in seamlessly. Its oaty flavor naturally harmonizes with any grain-based breakfast cereal.
Smoothies
Since oat milk has a slightly thicker consistency than regular milk, it's the perfect addition to any smoothie. It will help add body to your fruity blend while also lending its natural sweetness. That also makes it a great addition to milkshakes.
Coffee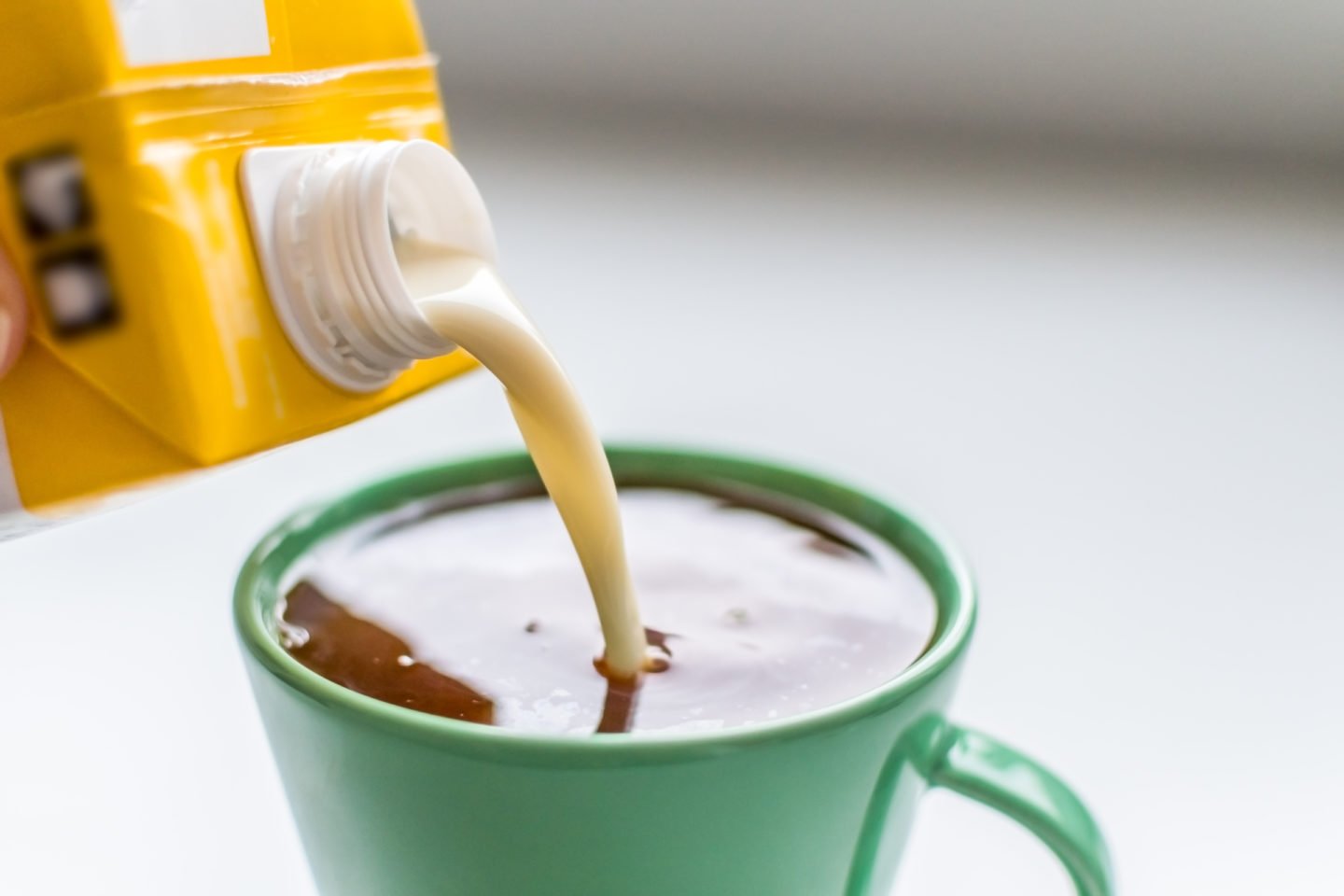 Since coffee has a strong flavor, you probably won't be able to even tell the difference between oat milk and cow's milk. That is unless you're making an oat milk latte, where the thicker consistency and sweet flavor will make for a rich and silky smooth drink.
Bubble Tea
Oat milk has been popping up more and more commonly on bubble tea menus. It allows those on vegan or lactose-free diets to enjoy the drink and all of its rich flavor and creamy texture. As a bonus, the oat milk adds a natural sweetness.
As a Standalone Drink
Oat milk is indeed a great addition to any of the above foods, though it's also delicious to enjoy all on its own. That way, you'll be able to pick up on the more subtly sweet noes that give it its special character.
How to Make Oat Milk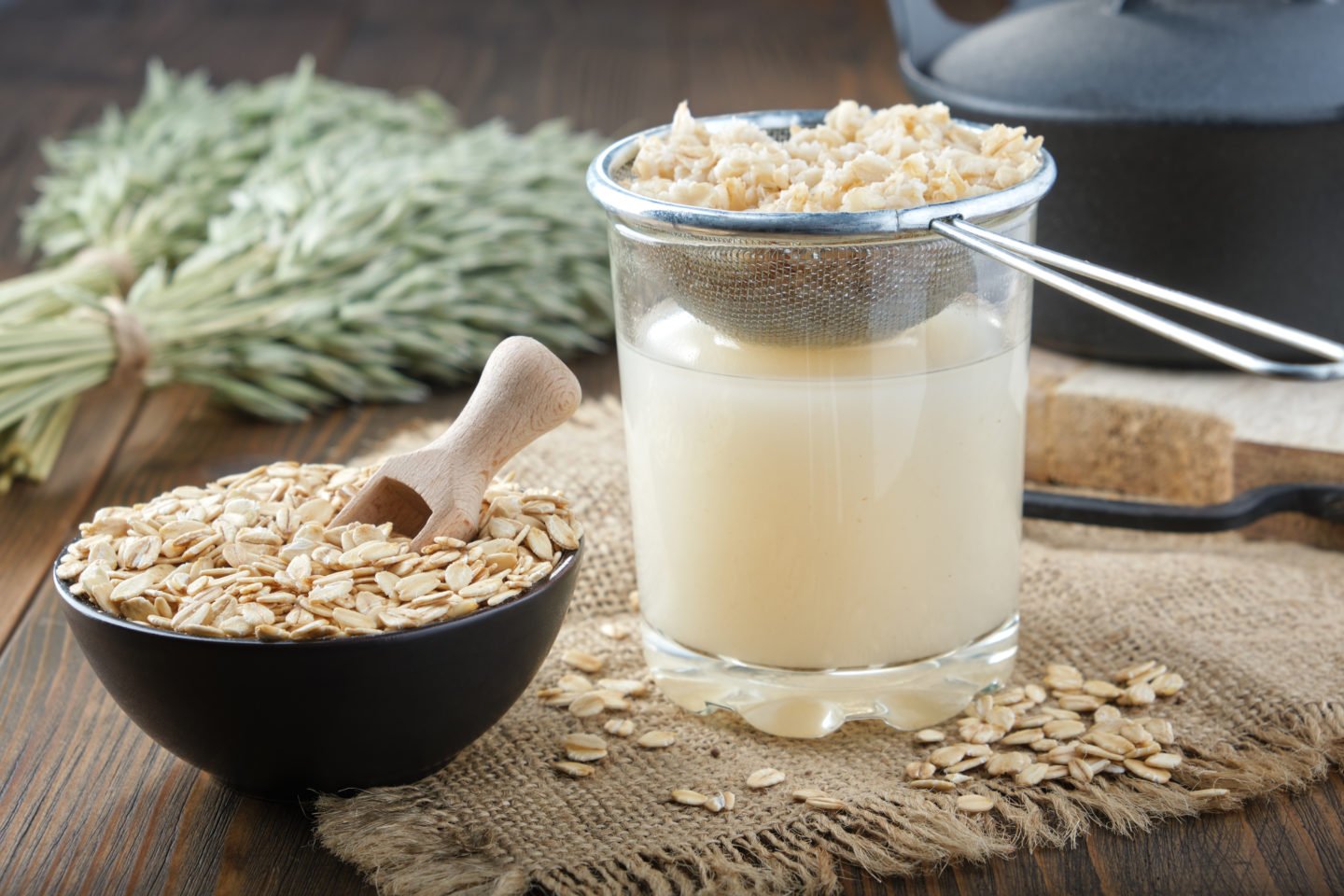 Oat milk can be commonly found in most grocery stores, though it's easy to make for yourself at home. Doing so allows you to customize your drink to the exact flavor and texture you like. All you need to start with is organic, gluten-free oats, a blender, and a thin towel like a tea towel.
1. Blend the Ingredients
Combine half a cup of oats and cold water in your blender and blend for 20 to 30 seconds. It's important not to over-blend at this stage as doing so can result in slimy, over-saturated oat milk. You also want to avoid using warm or hot water, as this will cook the oats and cause them to release their starches.
2. Strain Your Mixture
Next, place your tea towel over the mouth of a bowl or pitcher and secure it in place. You can do this by securing the towel to the mouth of the pitcher using a rubber band or using a funnel to hold it in place.
Once secured, begin pouring your oat mixture over the cloth slowly to avoid overfilling. Allow the liquids to run through until you have emptied the contents of your blender jar. Then, squeeze the contents of the tea towel until all of the liquid has been squeezed out.
To ensure the right consistency, make sure you squeeze all of the liquid out of the bag. But don't squeeze too hard, as this can release more starch than you want, making your oat milk thick and slimy.
3. Store Properly
Finally, transfer your oat milk into a sealed container and store it in the fridge for up to one week. Keep in mind that your oat milk doesn't have preservatives, unlike store brands, and so it won't keep as long.
Frequently Asked Questions
Why should I avoid oat milk?
Since oat milk is made from whole grains, it's not a good choice for those with gluten sensitivity. It also has more calories and carbohydrates than other kinds of plant-based milk, so drinking it in excess can cause you to gain weight.
Can I use oat milk in baking?
Oat milk is a good choice for baking as it replicates the flavor and viscosity of cow's milk more closely than almond or soy milk. So feel free to use it in cakes, muffins, and other baked goods. It also has a more neutral flavor, so it won't affect the taste of your creations.
Does oat milk cause gas?
If you drink enough oat milk, you may notice that it causes bloating and flatulence. While the effects aren't extreme, they are more pronounced than other types of plant-based milk.

The reason is that oat milk includes beta-glucan soluble fiber. It's one of the chemical compounds known for causing gas, bloating, and upset stomach. So if you're worried about it, stick to one glass of oat milk at a time.