Maybe you heard someone order a long shot in front of you in line, or you came across it on the Starbucks menu.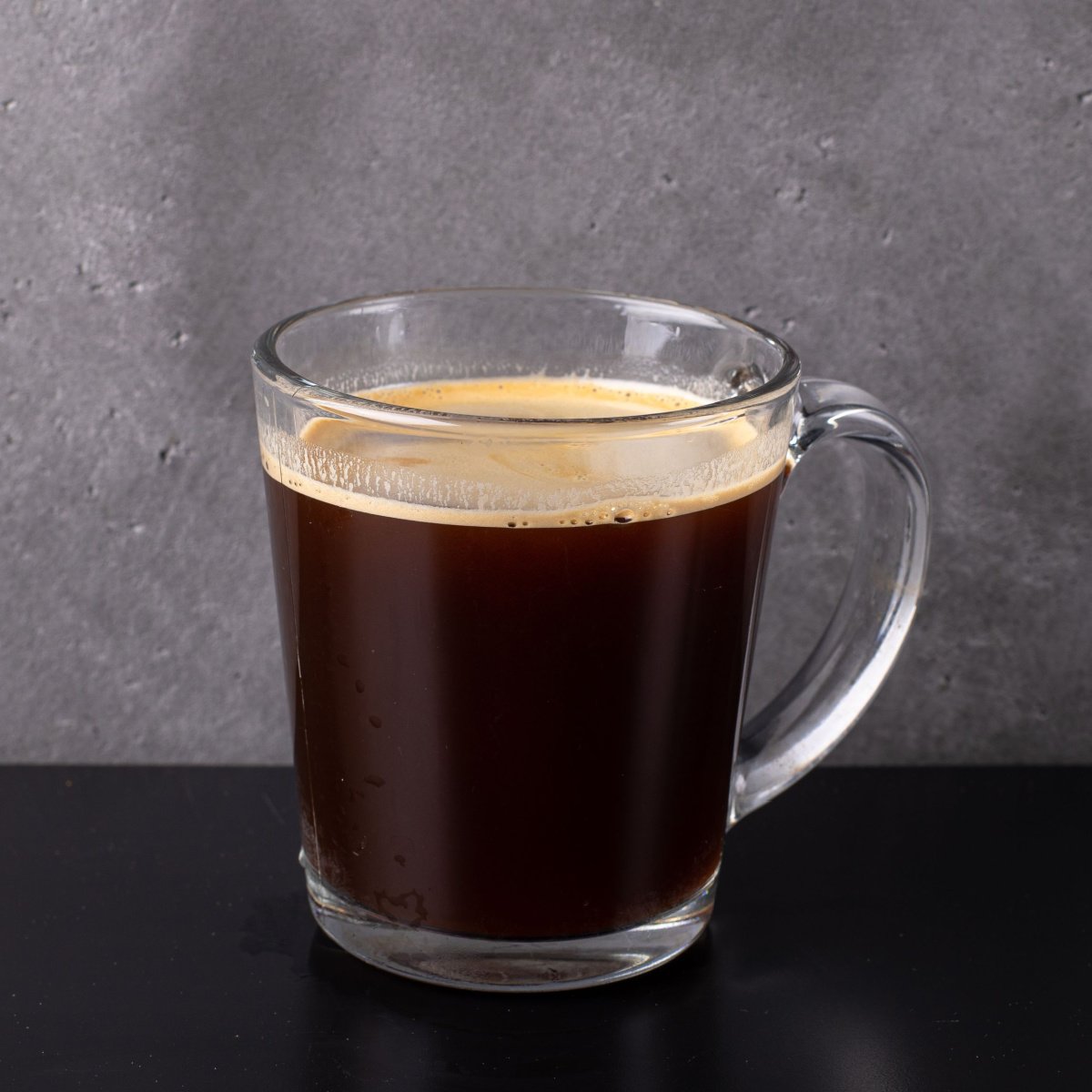 But what exactly is a long shot, and why would someone order one?
A long shot (or lungo) at Starbucks is an espresso with double the water yet the same amount of coffee grounds as a regular espresso. This results in an espresso that's milder and less intense than a regular espresso.
It's an excellent option for switching up your regular order or taking some intensity out of your latte. You can also order a lungo to get more espresso without ordering a second shot.
Let's dive into what a lungo is, why you might want one, and how you order one at Starbucks.
Table of Contents
What is a long shot?
Also called a lungo, a long shot of espresso is just that: a longer, or bigger, shot of espresso than normal.
Don't be fooled—a long shot of espresso is different than a double shot. A double shot of espresso is two shots. A lungo is a standard dose but with more water passed through the coffee grounds.
More hot water passes through the same amount of coffee grounds as in a single shot. So, your espresso will have a weaker flavor and taste somewhat watered down.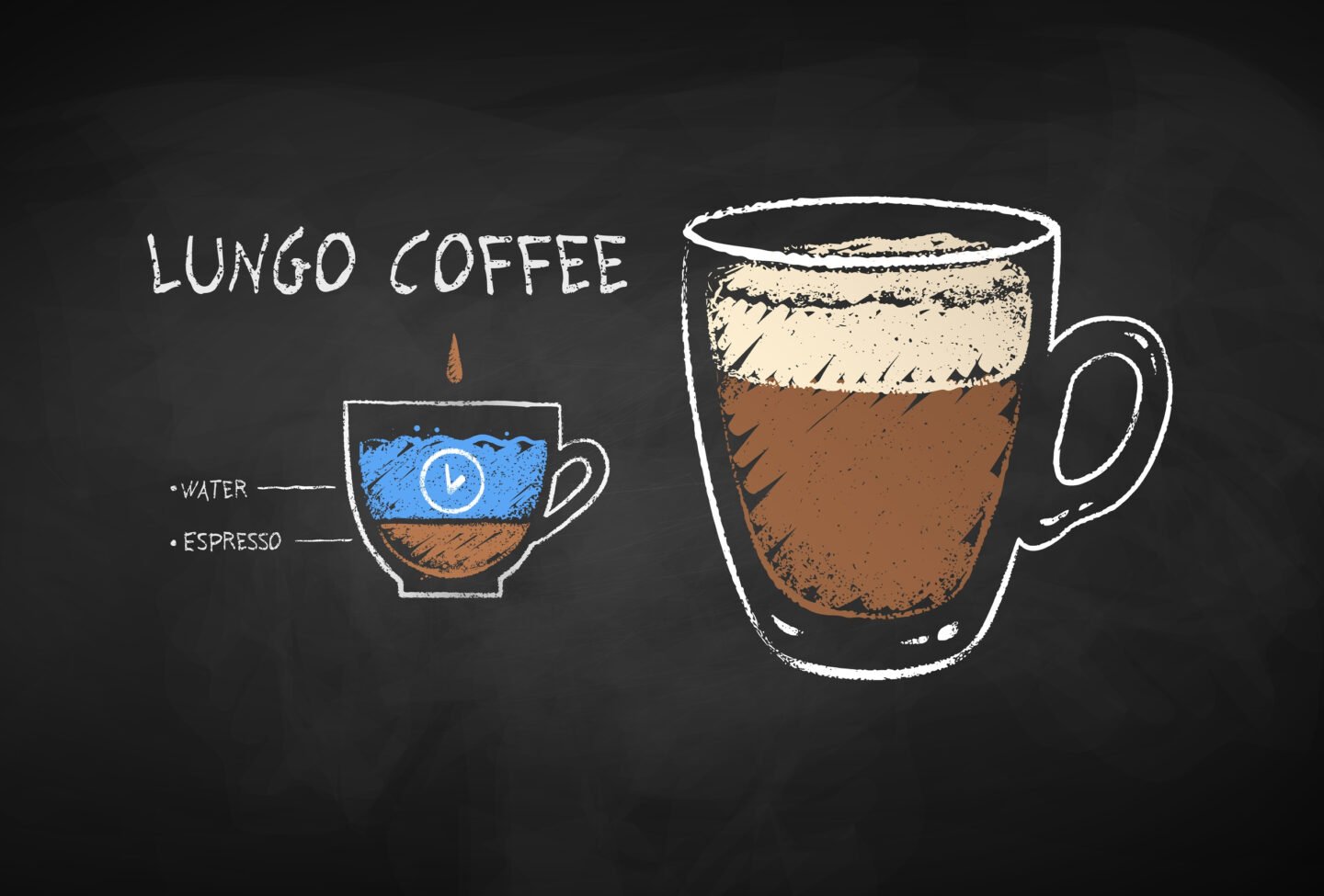 It will taste somewhere between a regular espresso shot and a brewed coffee. Think a little bit stronger than a standard French press.
At Starbucks, baristas typically pull shots for about 20 seconds. When you order a lungo, the barista will let about double the hot water pass through the finely ground coffee. That means it takes about twice as long.
So, for a lungo, the Starbucks barista will pull the shot for about 45 seconds instead.
Why order a long shot?
You might want to order a long shot because it's milder and less intense than a regular espresso.
Because the barista pulls about twice as much hot water through the same amount of coffee grounds, it gets watered down, and the flavor gets spread out over more water. But don't get me wrong, it's still most certainly espresso.
Another reason to order a lungo is that it has slightly more caffeine than a regular shot of espresso.
The more hot water passes through coffee grounds when pulling espresso, the more caffeine is extracted. So ordering a lungo means more caffeine will make it into your drink.
How To Order A Lungo At Starbucks
If you normally order a latte, simply order a "long shot latte" or "latte with long shots."
It's as simple as that.
If needed, double-check with your barista about what you want. As a former barista, I assure you it's always better to double-check your order than to have your barista make the wrong drink.
Other Types of Espresso Shots
Espresso shots are the base for all milk drinks like lattes or cappuccinos.
Many espresso drinks, like the caramel macchiato, don't necessarily have a strong coffee flavor. However, espresso is still important to the overall drink.
After all, the basic latte has just two ingredients: milk and espresso.
So why might someone change the espresso in their latte? Well, because it will change the drink a little bit.
Blonde Espresso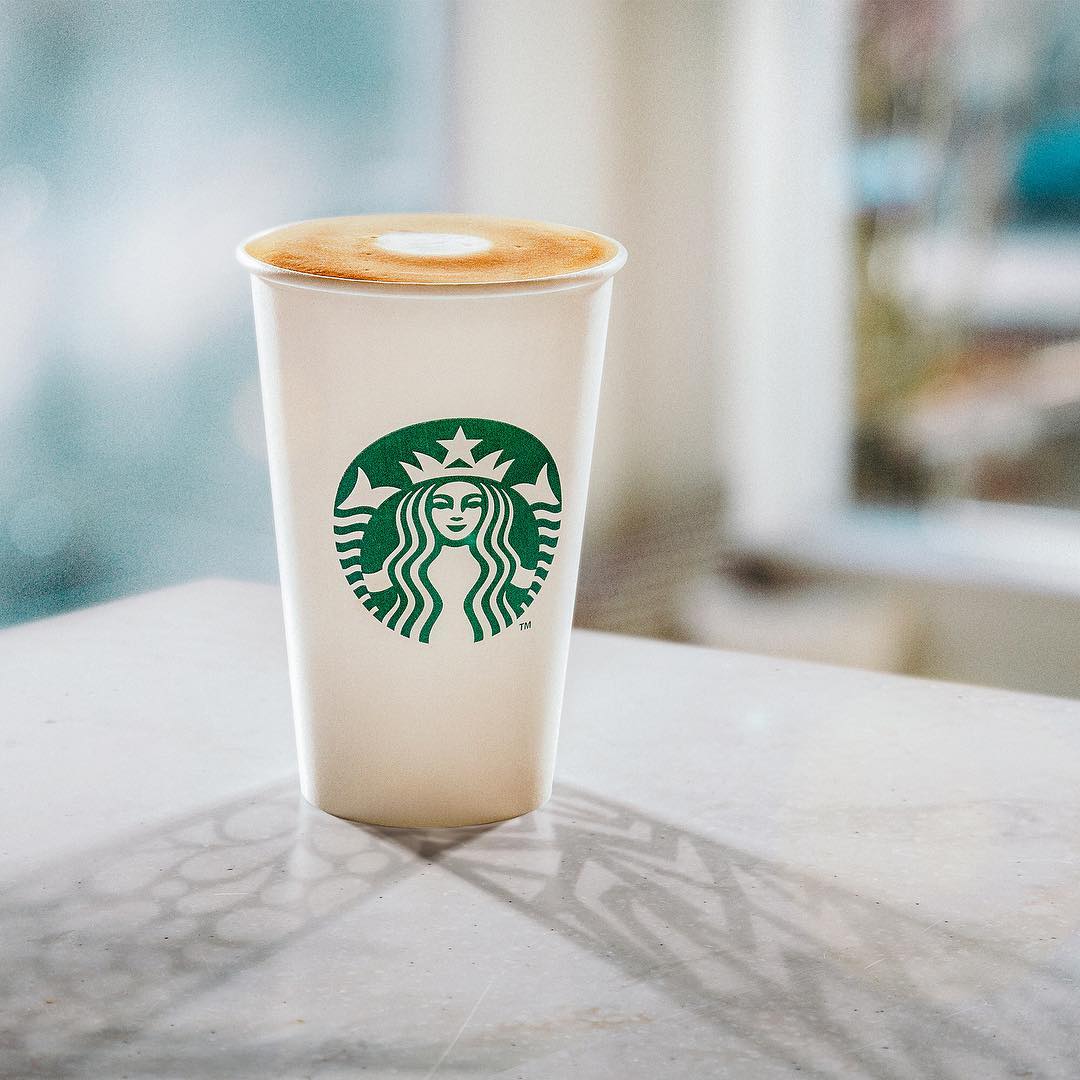 The Blonde Espresso is a great example of an espresso variation that changes the taste of a latte. Blonde Espresso is made with Starbucks' Blonde Roast instead of their darker Espresso Roast.
The Blonde Roast is lighter than the Espresso Roast and has a brighter, sweeter flavor. It's a great way to add some sweetness to your latte without adding heavier milk or extra syrup.
Ristretto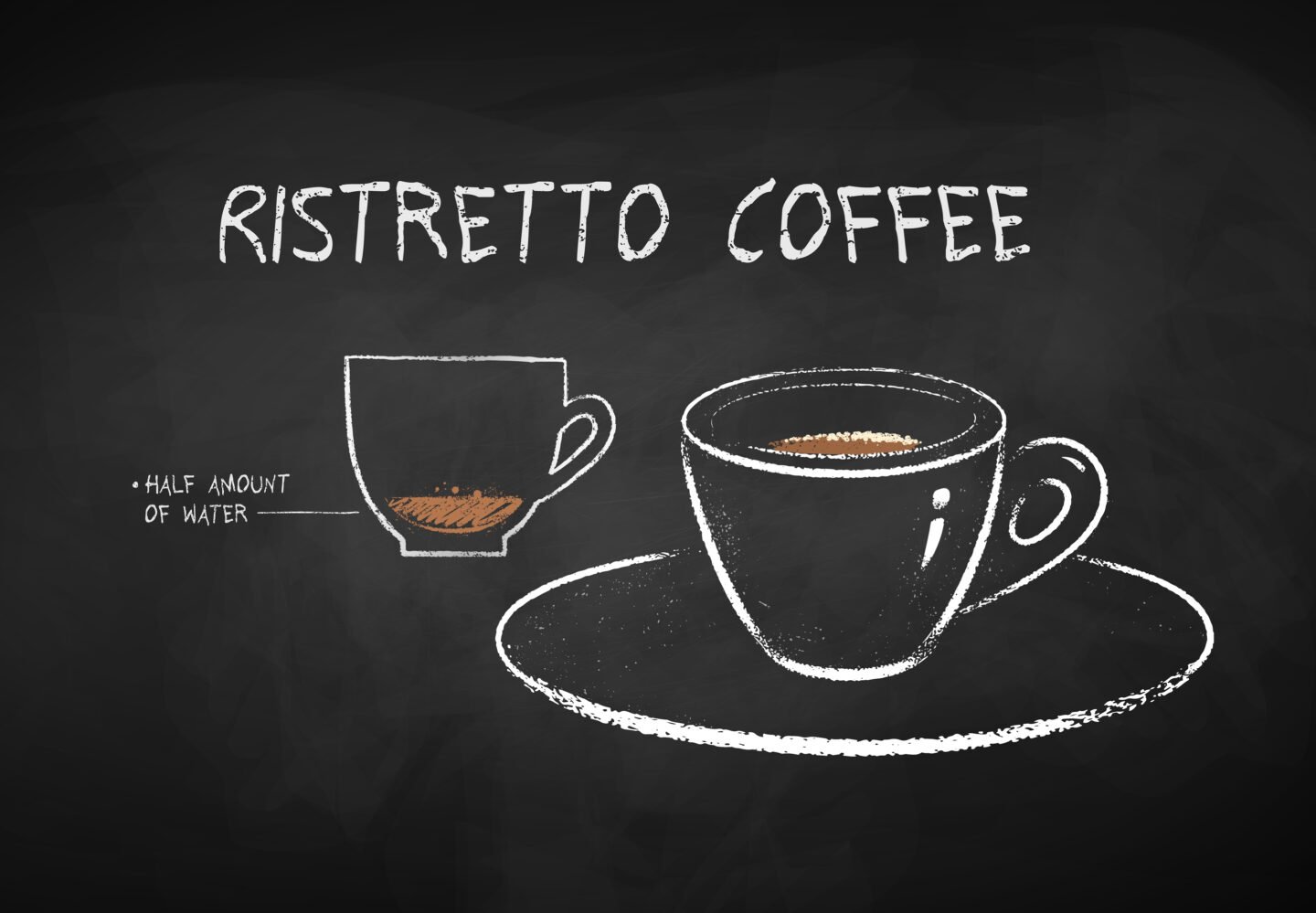 If a lungo is a long shot of a normal espresso, then a ristretto is a shorter shot of a normal espresso. In a ristretto, the barista simply cuts the shot off early.
Remember: espresso pulls in three distinct segments: sour, sweet, and bitter.
The point of a ristretto shot is to cut off the final, bitter part of the extraction. That leaves you with a punchy and sweeter espresso.
Similar to the Blonde Espresso, a ristretto shot is a good way to sweeten up your latte without adding anything else.
Does roast level matter?
Yes, a lighter roast will always give you more unique and interesting flavors. It will be sweeter and more acidic than a normal espresso shot.
That's why at many fancier coffee shops these days, you'll find lighter roasts more than darker roasts.
Back when I was a barista, we would almost exclusively use light roast coffees for our espresso drinks.
How To Make A Long Shot At Home
Making a long shot, or lungo, at home is pretty simple. Of course, provided you have some basic instruments and espresso knowledge.
Here's what you'll need:
A grinder
About 18g of coffee grounds
If you already have a good espresso recipe, then all you have to do is let your shot run 15-20 seconds longer than you normally would.
Note that you'll end up with a bigger shot. After all, you are letting more water through the coffee grounds.
You should end up with a shot that tastes a little thinner and has a milder flavor than a normal shot.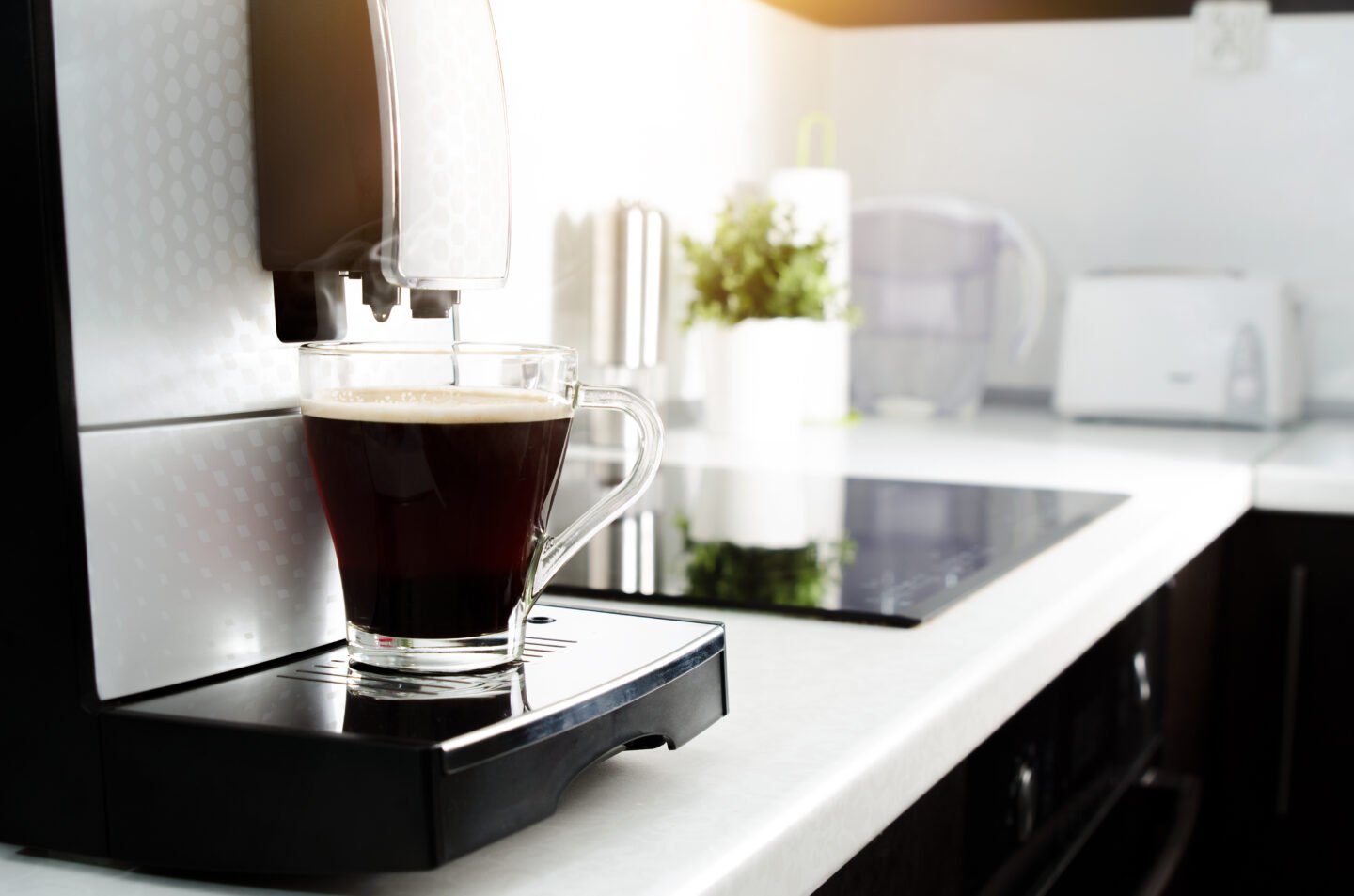 If you don't already have an espresso recipe, then here's where to start:
Fill your portafilter with ~18g of coffee grounds.
Insert your portafilter into your espresso machine.
Let your espresso machine run for 35-45 seconds.
Enjoy your lungo!
That's simplified, but the structure for a good long shot is there. Don't be afraid to play around with the recipe or the coffee. You'll find a good flavor for your shots soon!
FAQs
What is the strongest shot of espresso at Starbucks?
Each espresso at Starbucks will have around 75mg of caffeine. A Blonde Espresso will have a bit more caffeine—about 85mg.

But if we're talking taste, a ristretto shot will pack the most punch because it's shorter and more concentrated.
How much caffeine is in a Starbucks long shot?
Since a long shot uses the same amount of coffee grounds as other espresso shots, it has similar amounts of caffeine.

Typically, a long shot will still have about 75mg of caffeine.
Can you order just a shot of espresso at Starbucks?
Absolutely. All you have to order is a shot of espresso. Depending on the location, it will come in either a demi (3 oz) cup or a short (8 oz) cup.