Many people with acid reflux follow a diet low in acidic foods and drinks to avoid triggering or worsening their symptoms. The most common symptom, heartburn, a burning sensation in the center of your chest, is always unpleasant but can be debilitating for some.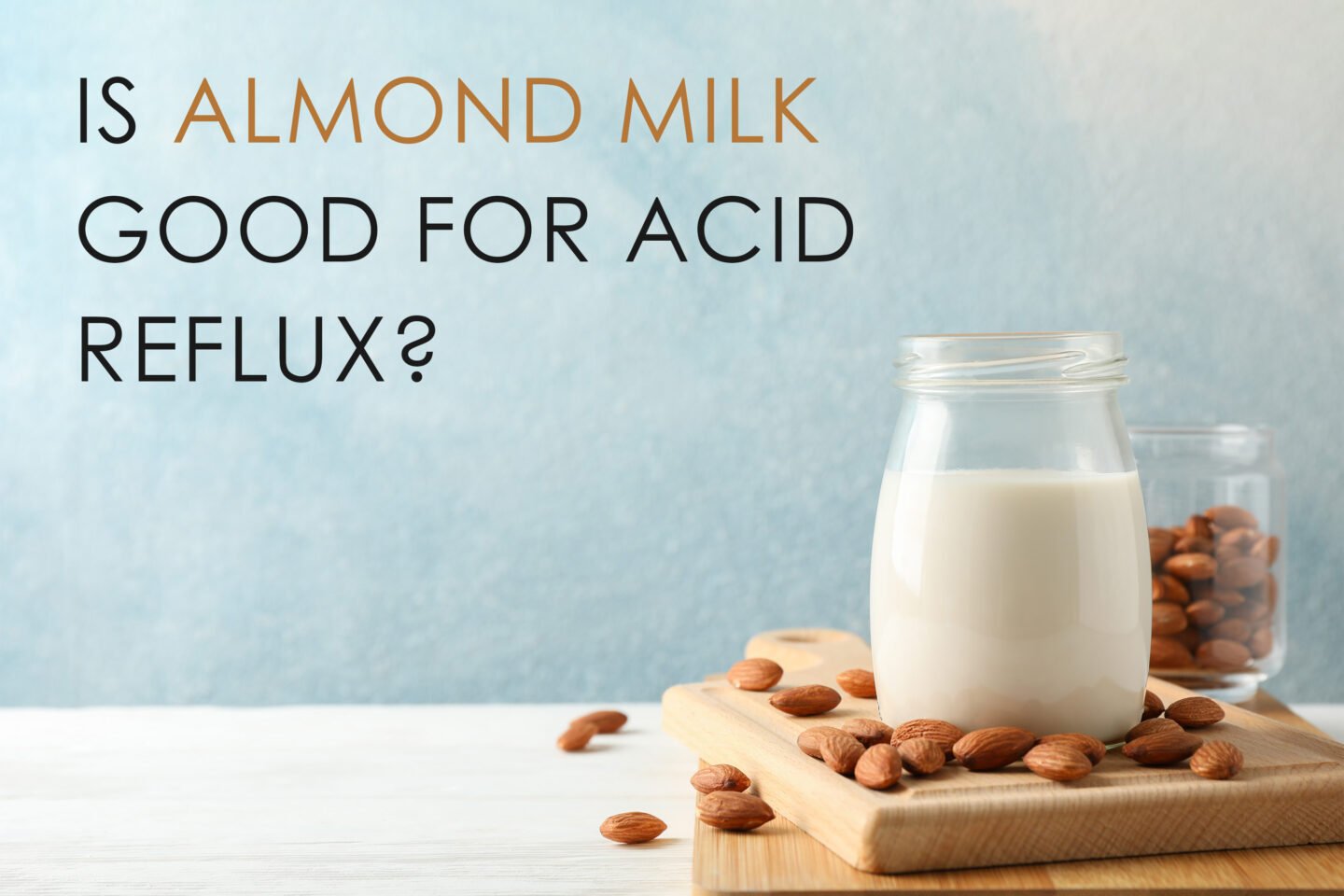 Along with low-acid diets, some people believe certain foods and drinks can soothe their symptoms, including almond milk. But is there any scientific reason behind this belief?
Almond milk is only slightly acidic and alkaline-forming, making it ideal for people with acid reflux and GERD. It's also lower in fat than dairy milk, making it less likely to stimulate gastric acid production.
Table of Contents
Is Almond Milk Healthy?
Almond milk is a healthy, dairy- and lactose-free milk that's delicious and unlikely to upset your stomach.
It also contains considerable amounts of magnesium, which is responsible for hundreds of essential enzyme reactions. It also helps control blood sugar levels, contributes to heart health, and aids lactic acid breakdown after exercise.
Almond milk is low in calories and has a low glycemic index, making it less likely to spike blood sugar levels.
Like other kinds of milk, it's rich in calcium, which helps prevent bone problems like osteoporosis and supports heart, muscle, and nerve health.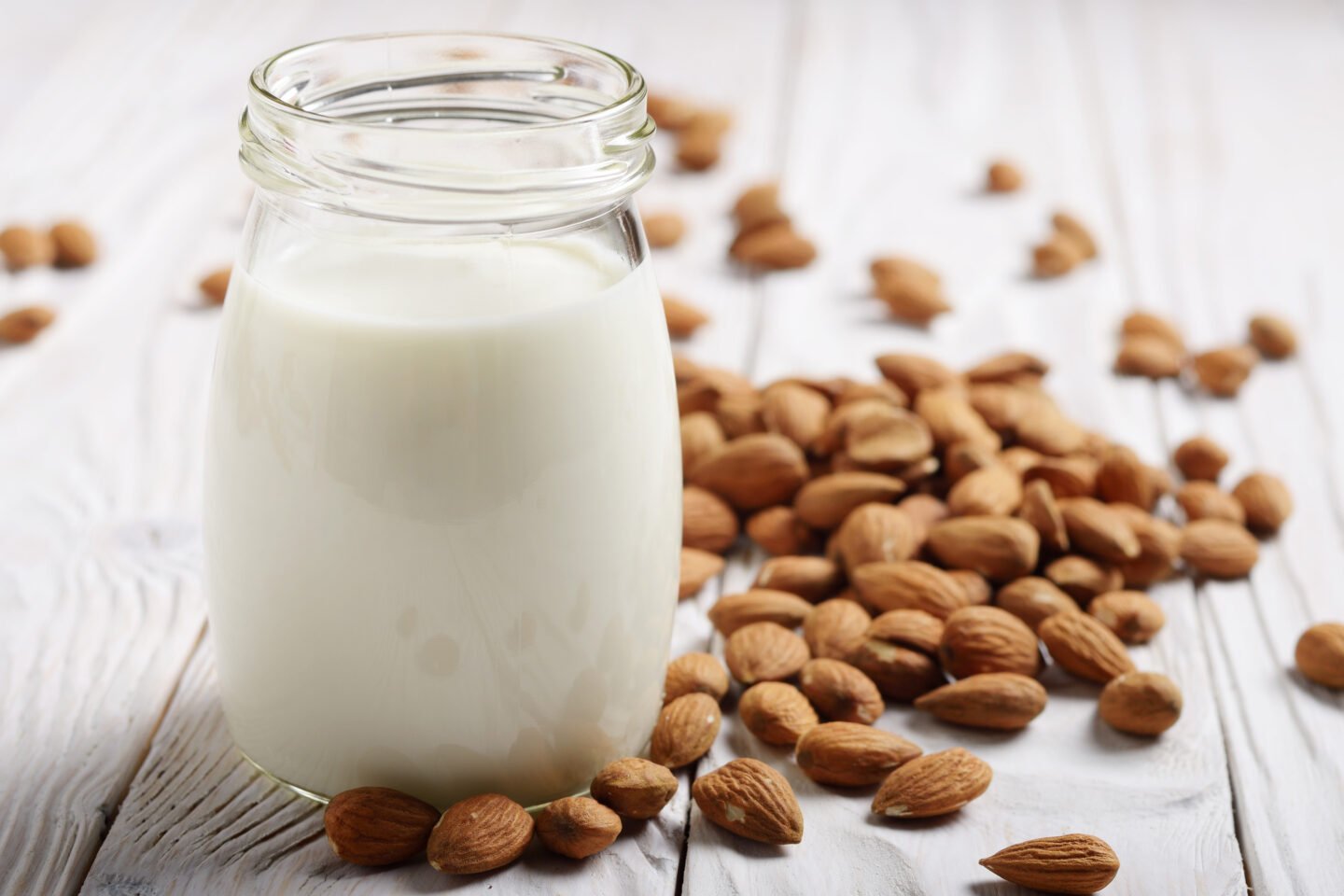 Moreover, almond milk is rich in antioxidants that help remove free radicals from our bodies, reducing oxidative stress and lessening your risk of some cancers. It's also a good source of vitamin E, an antioxidant that may reduce your risk of developing cognitive diseases like Alzheimer's.
Are Almonds Good for Acid Reflux?
Almonds contain much more fiber than almond milk, which absorbs excess stomach acid.
They're also only mildly acidic, so they could benefit those on a low-acid diet.
However, almonds are high in fat, which is difficult to digest and stimulates gastric acid production, making acid reflux more likely.
Is Almond Butter Good for Acid Reflux?
Almond butter is lactose-free and nutritionally similar to almond milk.
Other good alternatives are peanut butter or sunflower butter.
However, nut butter is high in fat, so consume them in moderation to avoid triggering acid reflux symptoms. Moreover, avoid mixing almond butter with high-fat foods.
Is Soy Milk Better for Acid Reflux Than Almond?
Soy and almond milk have similar nutritional values, but soy is slightly lower in fat, whereas almond contains more fiber.
Both are only slightly acidic and low in calories, making them a good drink for those with acid reflux.
Coconut milk is another alternative, but everyone's symptom triggers are different, and some kinds of milk may be better for some than others.
Almond milk can alleviate acid reflux symptoms in some sufferers and is a healthy alternative to cow's milk.
Don't know what to drink? Check out these articles: 20 Most and Least Acidic Juices and 20+ Alcoholic Drinks Ranked by Acidity Level