Funnel cake is the ultimate amusement park and state fair tradition. If you're looking to indulge in the joys of funnel cake without the long lines or rickety rides, run to Starbucks and get your hands on the Funnel Cake Frappuccino from the Starbucks secret menu.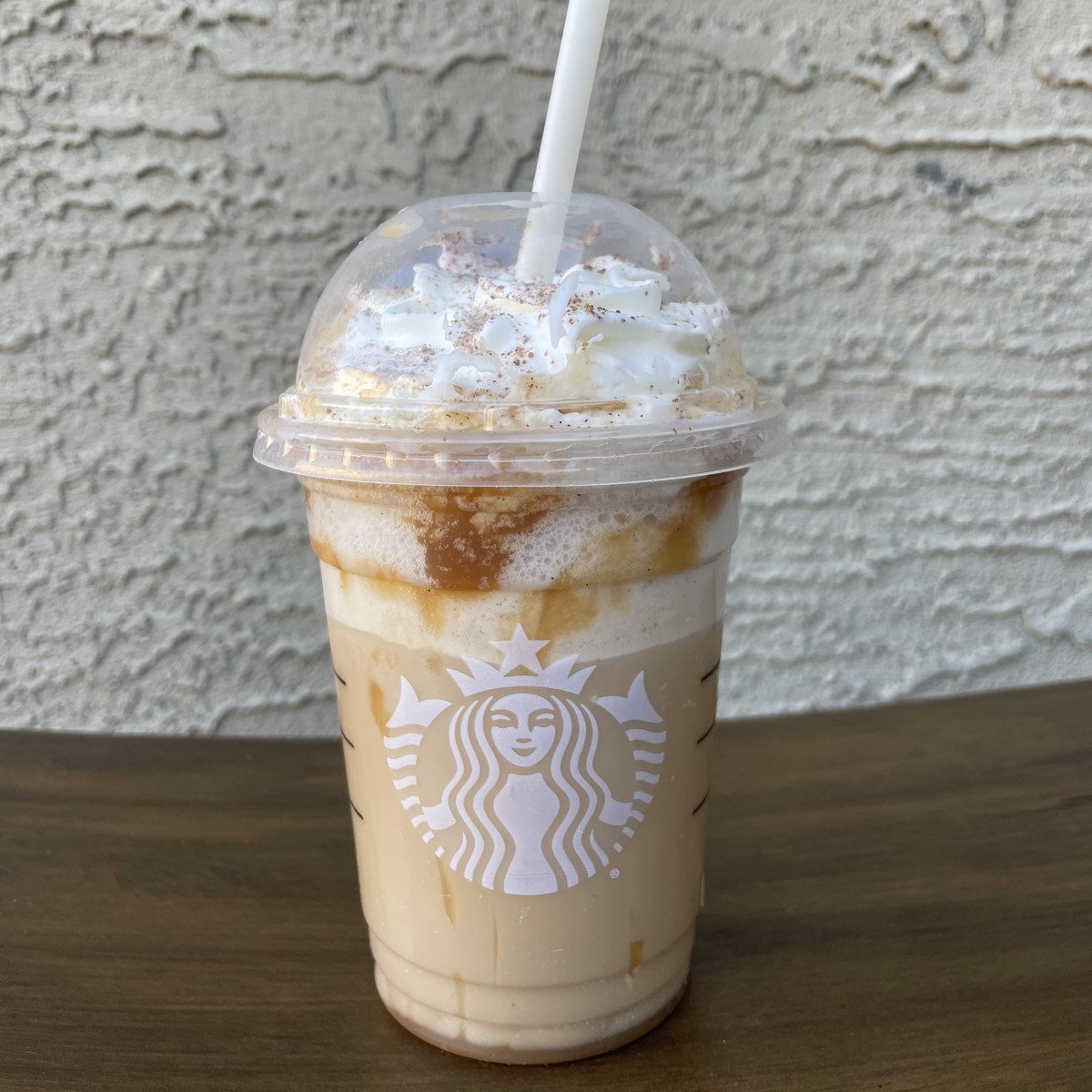 Below, you'll learn how to order this Starbucks secret menu drink from any store near you.
Table of Contents
What is The Funnel Cake Frappuccino?
The Funnel Cake Frappuccino is a Starbucks secret menu item—this means it isn't part of the official lineup of drinks. There is a very good chance your barista won't know what you mean if you order this drink by name, so here is how to order it.
The process is straightforward:
Order a Caffe Vanilla Frappuccino.
Add 1 pump of Toffee Nut (2 for Venti).
Add extra caramel drizzle.
Top with cinnamon dolce sprinkles.
Ask your barista for a Caffe Vanilla Frappuccino with either one or two pumps of toffee nut, extra caramel drizzle, and cinnamon dolce sprinkles on top.
If you are ordering through the Starbucks app, you'll have to make a few modifications. Here is what it will look like: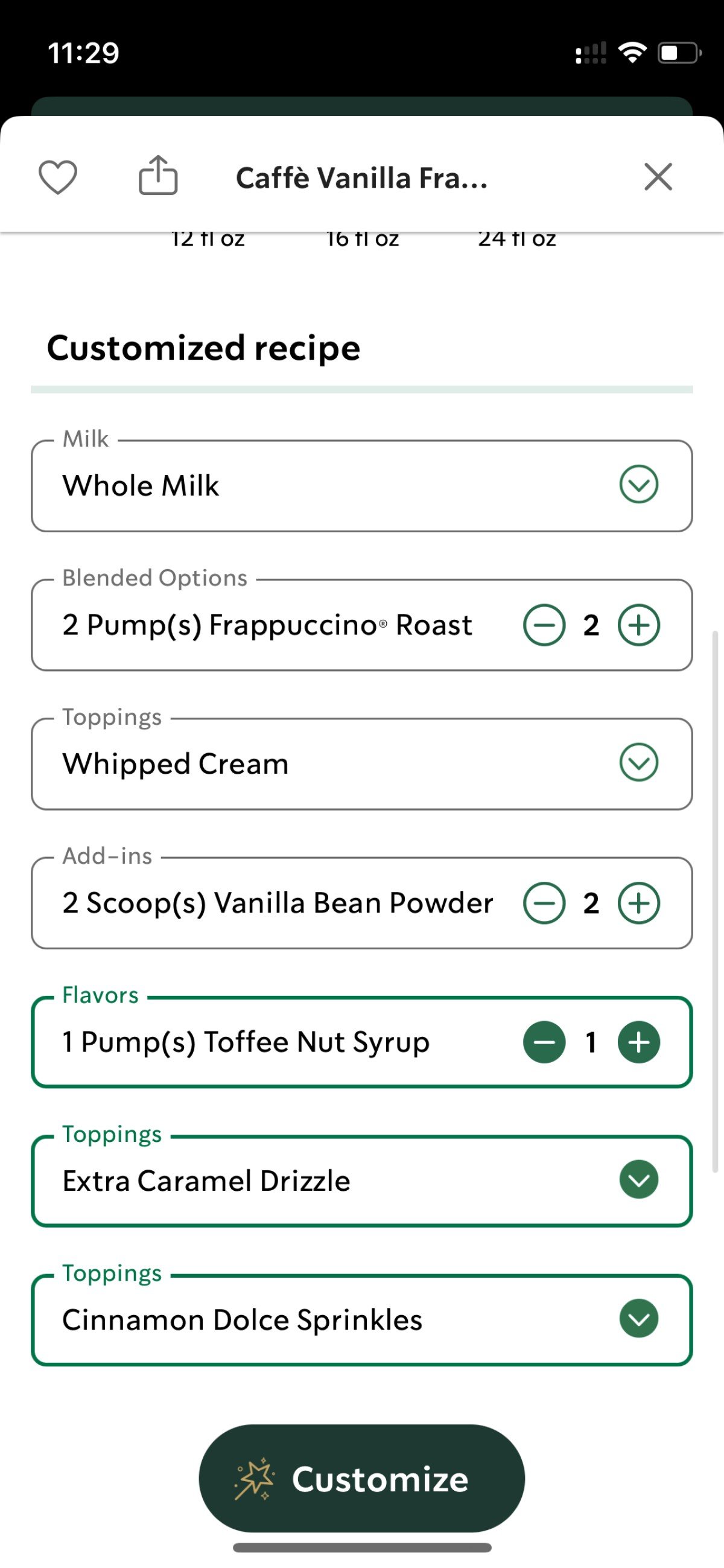 How Does The Funnel Cake Frappuccino Taste?
The secret menu version of the Funnel Cake Frappuccino has been floating around for years. Starbucks caught wind of this and crafted its version of the drink in the summer of 2021. Their version was a Strawberry Funnel Cake Frappuccino.
Unfortunately, you can't order the official drink year-round because Starbucks doesn't carry the strawberry puree or funnel cake flavored syrup. However, you can order the secret menu version year-round because it is made from staple ingredients.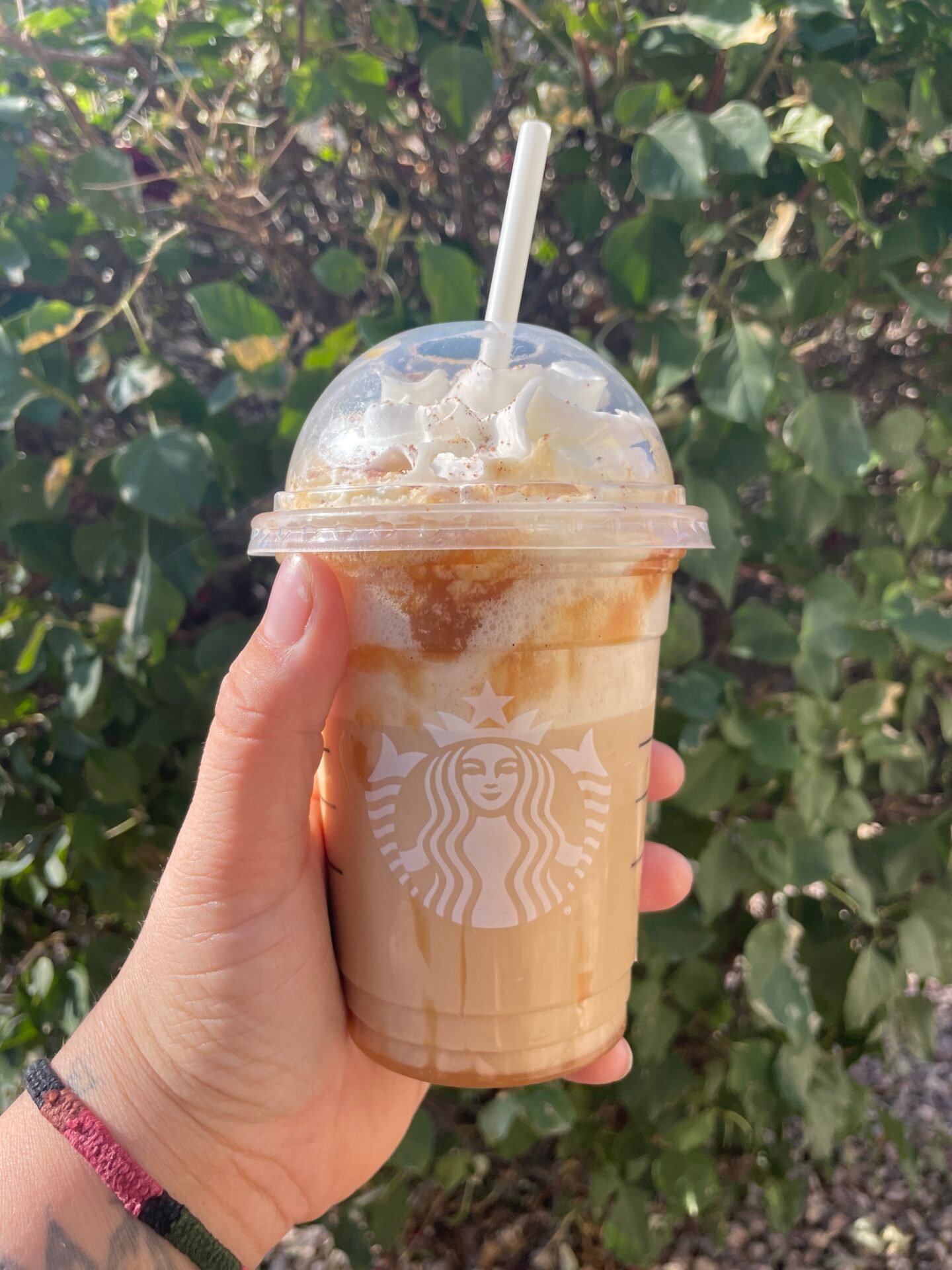 But how does it taste?
Truthfully, the secret menu Funnel Cake Frappuccino was delicious. However, it was missing the distinct flavors of funnel cake. With imagination and an open mind, we could see where the secret menu item got its name, although it wasn't quite as obvious as some other secret menu items.
Truthfully though, if you are a fan of cinnamon, vanilla, toffee nut, and caramel, you'll probably love the Funnel Cake Frappuccino regardless.
How to Make The Funnel Cake Frappuccino at Home?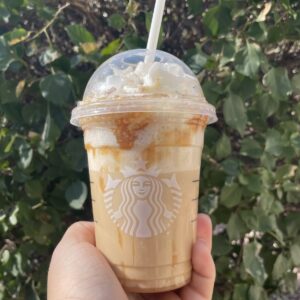 Funnel Cake Frappuccino
This is the easiest way to make a Funnel Cake Frappuccino Starbucks secret menu drink at home!
Ingredients
2

scoops

vanilla ice cream

2

tbsp

cold brew coffee

or room temperature drip coffee

1

tbsp

toffee nut syrup
Instructions
Place all the ingredients in a blender then blend.

Line a glass with caramel drizzle and pour your blended-up frappuccino in.

Top it with whipped cream, more caramel drizzle, and a mixture of cinnamon and sugar at a 1:1 ratio.

Enjoy your Funnel Cake Frappuccino!
Nutrition
Calories:
327
kcal
Carbohydrates:
45
g
Protein:
5
g
Fat:
15
g
Saturated Fat:
9
g
Polyunsaturated Fat:
1
g
Monounsaturated Fat:
4
g
Cholesterol:
58
mg
Sodium:
112
mg
Potassium:
283
mg
Fiber:
1
g
Sugar:
37
g
Vitamin A:
556
IU
Vitamin C:
1
mg
Calcium:
171
mg
Iron:
0.1
mg
Bonus Tip: To make this drink closer to the Starbucks official menu item, add a couple of tablespoons of macerated strawberries. Macerated strawberries are made by adding 2 tablespoons of sugar to 1 cup of strawberries and letting it sit in the fridge for at least 30 minutes.
Final Thoughts
Overall the Funnel Cake Frappuccino from the Starbucks secret menu is a fun treat to order year-round. While the resemblance may not be completely uncanny, it is still a fantastic blend of flavors that makes for a great treat.