When you drink coffee, you usually have one of two responses. You either feel euphoria from the caffeine buzz or get hit hard with the unpleasant caffeine jitters. Sometimes you get a combination of both.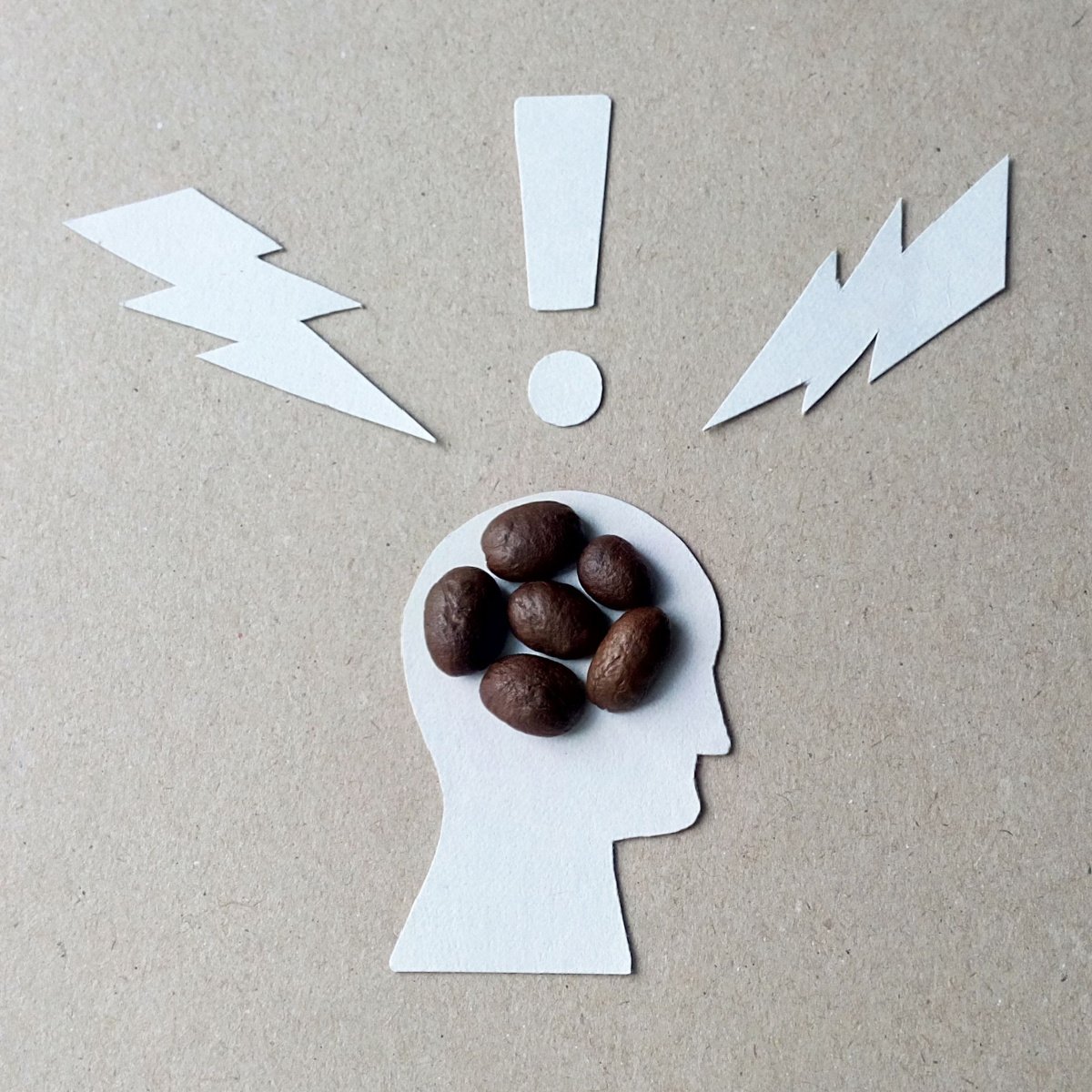 Coffee jitters occur as a result of consuming too much caffeine. Adjusting how much caffeine you drink, what you eat and drink with your coffee, and how your coffee is brewed may help you avoid coffee jitters.
This article will help you understand what coffee jitters feel like and why they happen. It will also teach you steps you can take to still enjoy your cup of joe without feeling the jitters.
Table of Contents
What Exactly Are Coffee Jitters?
Coffee jitters are physical and psychological sensations that make you feel on edge after drinking your cup of coffee.
No one's experience of coffee jitters will be exactly the same. When people experience coffee jitters, they report any range of the following symptoms:
General shakiness
Increased heart rate
Heightened Anxiety
Feeling like you can't focus
Dizziness
Sweating
Once the coffee jitters start, you typically want them to go away as quickly as possible. The good news is that the coffee jitters are only temporary for most people and won't cause harm.
What Causes Coffee Jitters?
Coffee jitters happen when you've consumed too much caffeine. These jitters can occur with any caffeinated beverage, not just coffee.
Caffeine is a naturally occurring stimulant. This means that it ramps up your nervous system. In particular, it impacts the fight or flight system called the sympathetic nervous system.
Research shows that caffeine increases your sympathetic nervous system activity. This essentially means your body experiences the same chemical response it would if a tiger were chasing you.
When you think about getting chased by a tiger, your heart rate increases. You would sweat. You'd feel on edge.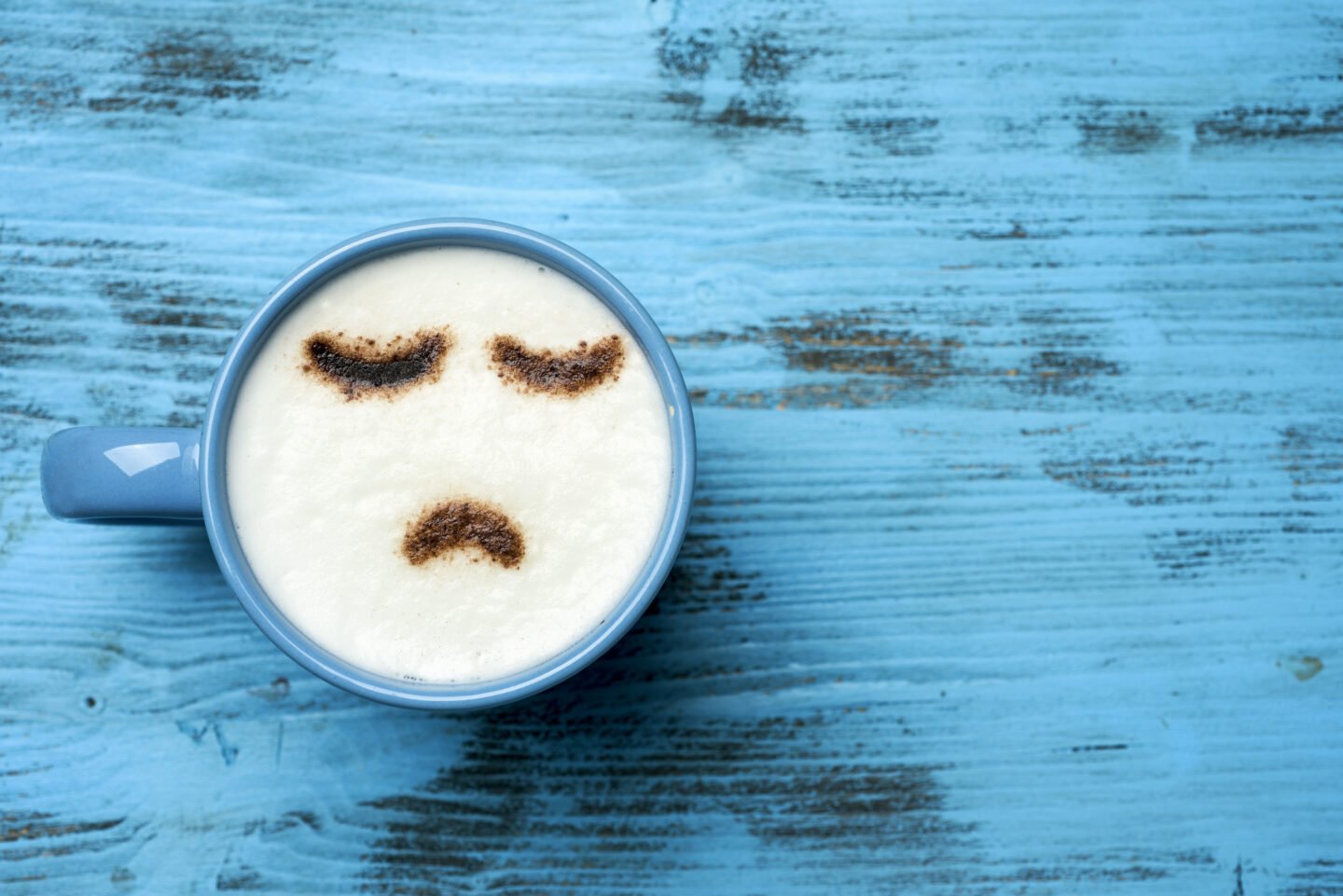 While your coffee jitters may not feel as intense as getting chased by a tiger, the caffeine in coffee will activate that same nervous system response to some degree.
How Much Coffee Does It Take to Get Coffee Jitters?
The answer to this one is highly individualized. Some people are more sensitive to caffeine than others. Highly sensitive folks are at a greater risk of experiencing coffee jitters with just a few cups of coffee.
In the United States, the FDA and research suggest not consuming more than 400 milligrams of caffeine a day. This comes out to about 4 to 5 cups of coffee, depending on the strength of the coffee.
Consuming less than 400 milligrams of caffeine daily has not been associated with serious health concerns for most people.
However, if you are pregnant or have other serious health conditions, you should consult your physician regarding a safe amount of caffeine.
How Long Do Coffee Jitters Last?
Coffee jitters will not last forever. How long you experience coffee jitters depends a lot on your unique physiological makeup.
Most people will generally start to feel coffee jitters within the first hour after drinking coffee. This is because caffeine can be digested as quickly as 20 to 40 minutes in your stomach.
Now how long the jitters will last seems to be much more variable. We all have an enzyme called CYP1A2 that accounts for about 90% of caffeine metabolism. Some of us produce more of it than others.
If you have more CYP1A2, your coffee jitters may be short-lived. Others who report coffee jitters lasting several hours probably don't produce as much CYP1A2.
Are Coffee Jitters Bad For Your Health?
When you feel uneasy or like your heart is beating out of your chest after drinking coffee, you might think something is wrong. For most people, coffee jitters are a normal response to caffeine and do not indicate something is wrong.
Keep in mind that research has only shown this if you've consumed 400 milligrams of caffeine or less.
Some people may need to be more careful with caffeine because of its potential negative health effects. These populations include:
Pregnant or lactating women
Children and adolescents
People with cardiovascular conditions
Individuals with psychological dysfunction
The only other time coffee jitters should concern you are if they do not resolve within about ten hours. Ten hours is the longer end of the half-life of caffeine, meaning that at least half of the caffeine should be out of your system, and you should have fewer jitters.
Signs of Caffeine Toxicity
You can indeed overdose on caffeine. And this overdose can result in potentially serious cardiovascular and nervous system dysfunction.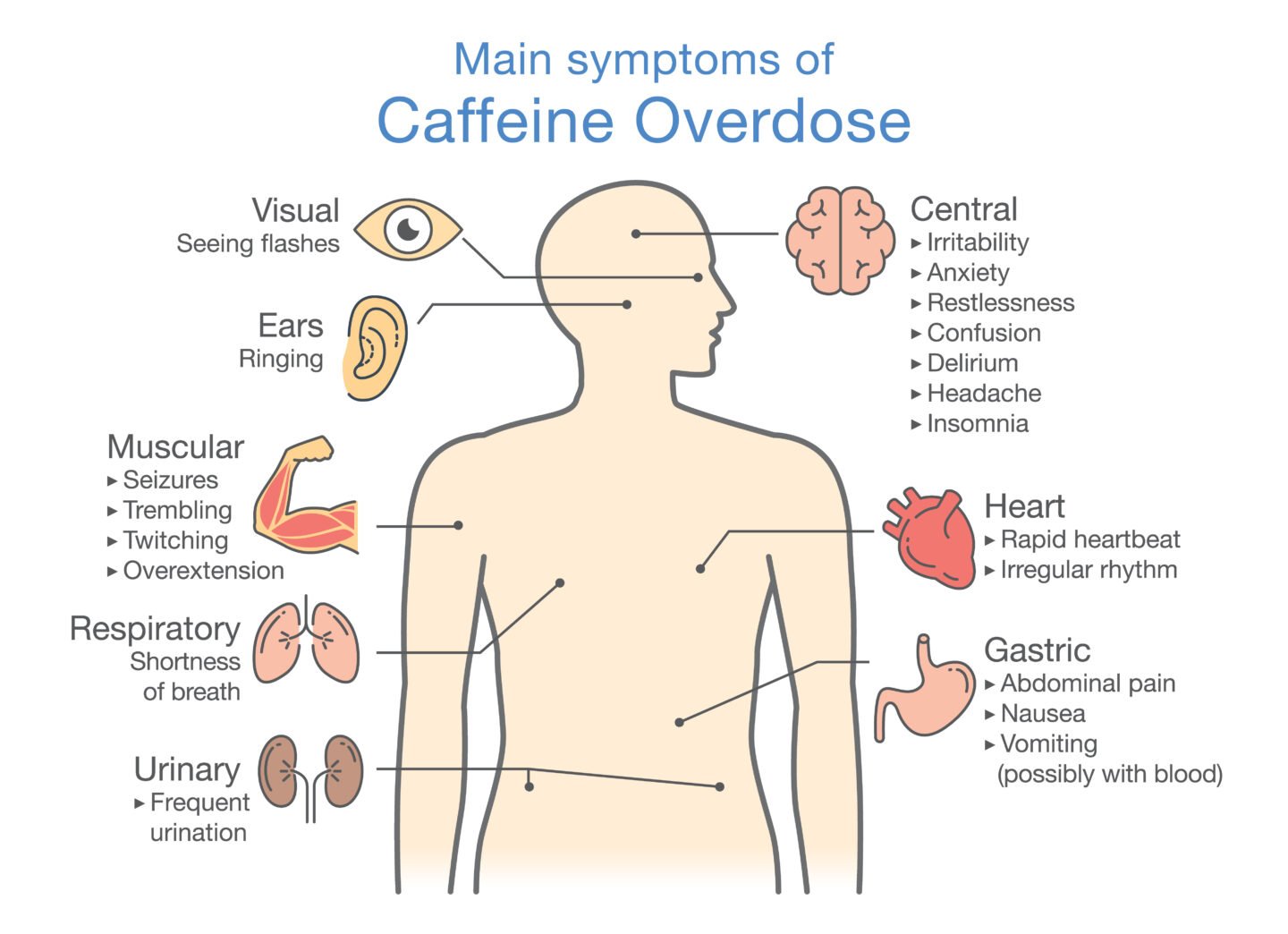 Symptoms of caffeine overdose or toxicity are generally much more intense than coffee jitters. They will vary but may include the following:
Trouble breathing
Hallucinations
Confusion
Going in and out of being alert
Irregular or rapid heartbeat
Nausea and vomiting
Seizures
Fever
Muscle twitching that does not stop
If you experience any of these symptoms, consult your doctor to avoid any potential long-term consequences. And if you feel like it's more than just the "coffee jitters," trust your gut!
Can You Avoid Coffee Jitters?
While no one can guarantee that you'll be able to avoid coffee jitters, you can take steps to try to avoid them.
The most obvious option is to drink fewer cups of coffee or caffeinated beverages. If you're a coffee lover, this may not sound so appealing.
Other options include opting for a coffee that isn't brewed quite as strong. Decaf of half-caf coffees might be a middle ground for allowing you to get the coffee taste without all the caffeine.
If you're not interested in switching up your cup of joe, using the energy from the caffeine through healthy exercise may also help put those jitters to good use.
L-Theanine Might Help You Drink Caffeinated Coffee without Jitters
One potential option for dampening the effects of the caffeine in your coffee is simultaneously ingesting L-theanine.
L-theanine is an amino acid that is found in natural sources like mushrooms. This amino acid is associated with reducing stress and anxiety.
Research shows that when you pair L-theanine with caffeine, people are less likely to experience the unpleasant side effects of caffeine on their behavior.
If you really can't part with your caffeinated coffee, trying L-theanine might be worth a go to avoid the coffee jitters. You can purchase L-theanine as a supplement online or at your local health store.
Does the Way You Brew Coffee Change the Coffee Jitters?
If you're not interested in trying out L-theanine, there are other steps you can take to minimize the coffee jitters.
The type of coffee you're drinking may play a role in your experience of the jitters. How coffee is brewed can affect how much caffeine ends up in the coffee.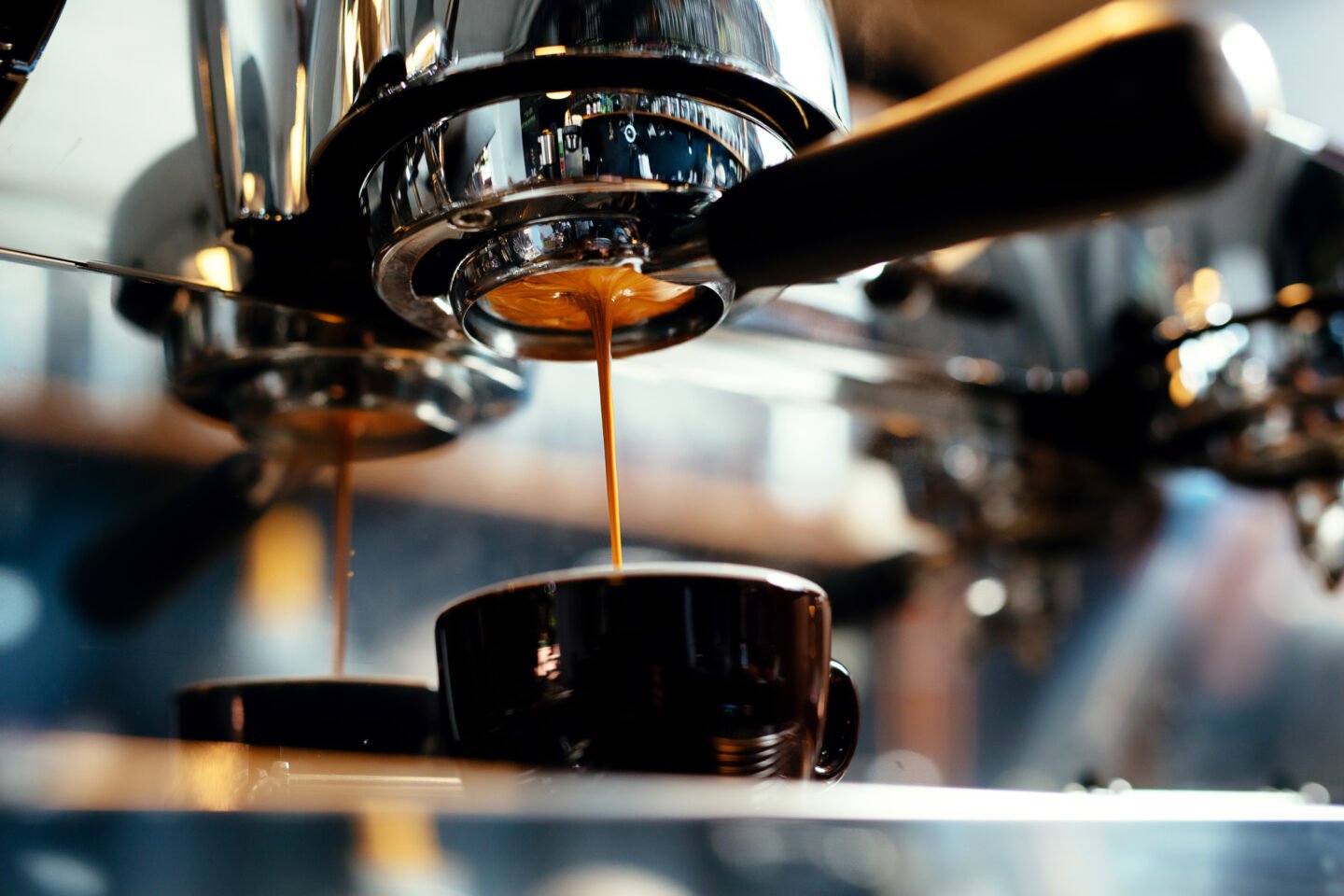 Generally speaking, cold brew coffee will have the highest amount of caffeine per cup. Drip coffee and espresso will typically have much less caffeine.
Knowing this, you can choose less caffeinated coffee cups from the start or at least select a less caffeinated cup for your second or third cup.
Does the roast of the coffee affect caffeine content?
People will often tell you different roasts of coffee have more or less caffeine content. Many people believe that dark roast has more caffeine because it tastes stronger.
However, the truth is that the roast of the coffee doesn't majorly impact the amount of caffeine.
Lighter roasts of coffee will tend to have just slightly less caffeine than dark roasts. But the overall difference in caffeine content is quite minimal.
What impacts caffeine content more than the roast is the amount of grounds being used to brew the cup or the brewing method.
So go ahead and enjoy whichever roast your heart desires because it won't affect the overall caffeine content much.
Does Hydration Affect Your Coffee Jitters?
Another factor to consider when it comes to your coffee jitters is hydration. If you start drinking your first coffee in a dehydrated state, this might heighten your coffee jitters.
When dehydrated, the caffeine in your coffee may metabolize more quickly. You also don't have enough water to help flush out the caffeine in your system when you're dehydrated.
You can drink 1 to 2 glasses of water before drinking your first cup of coffee to ensure you're well hydrated.
Another good choice is to drink at least one cup of water between each cup of coffee to help move the caffeine in your system.
Will Eating with Coffee Help Your Jitters?
If drinking water helps ease coffee jitters, you might wonder if food has the same effect. Eating food before or with coffee may help offset your coffee jitters.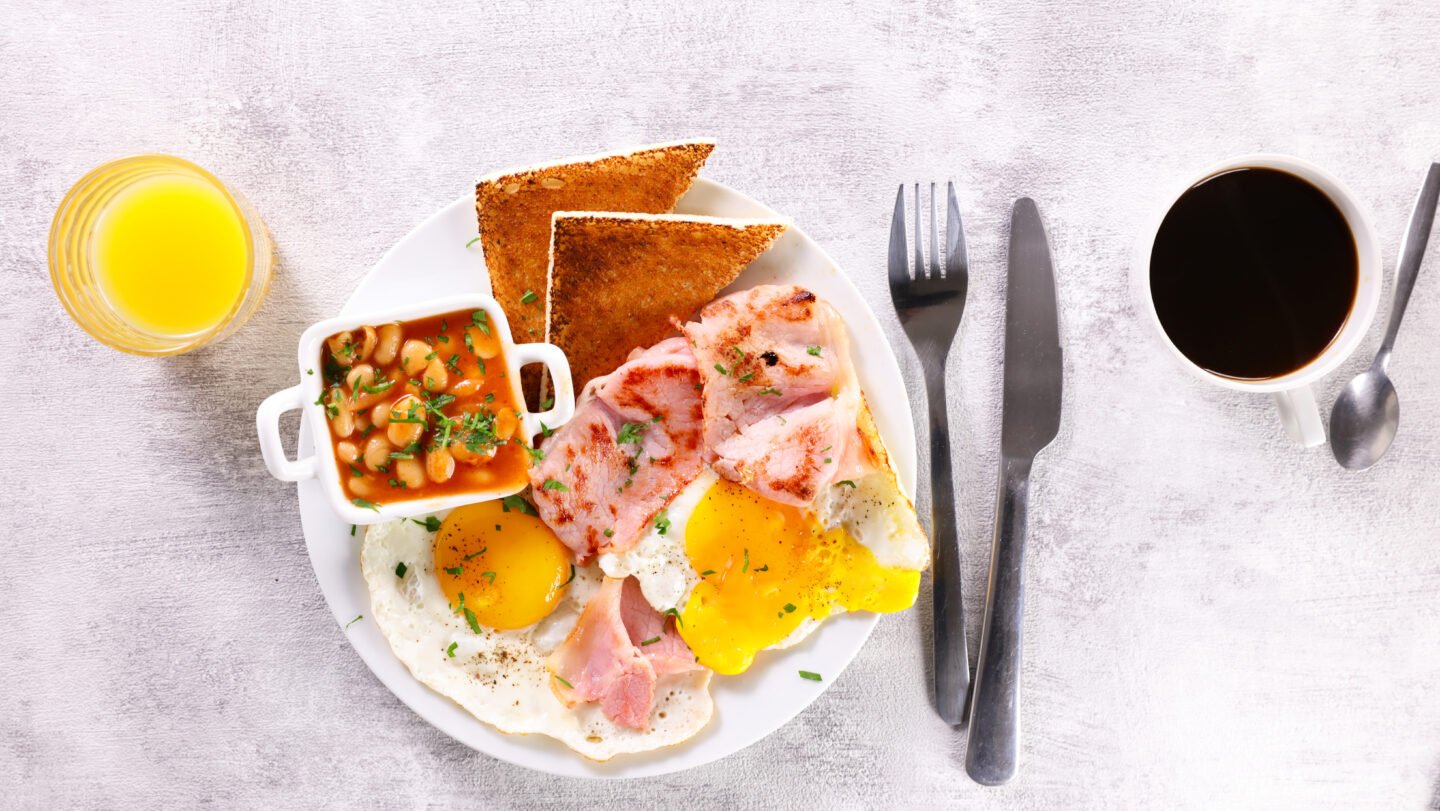 Eating a meal before your first cup of coffee is suggested because this will help slow down the rate at which the caffeine is metabolized.
Research suggests eating before drinking coffee may also help better regulate your blood sugar levels. This is important because unbalanced blood sugar levels could add to the jittery sensation caused by coffee.
If your first cup of joe can't wait until after breakfast, try to pair it with your meal. This simple switch may help to blunt your coffee jitters.
Final Thoughts
Coffee jitters are a common phenomenon that occurs after consuming too much caffeine. Most coffee jitters will resolve within an hour to a few hours and do not indicate a health issue.
It's recommended that adults do not consume more than 400 milligrams of caffeine a day. You can overdose on caffeine, which can have serious health effects if you're not careful.
Everyone's unique physiological makeup will influence whether or not they get the coffee jitters. However, there are things you can do to minimize your risk of coffee jitters.
Eating a meal, staying well hydrated, supplementing with L-theanine, and opting for coffee with less caffeine can help you avoid coffee jitters.
Just because the coffee jitters are common doesn't mean you have to experience them every time you drink coffee. Use the tips from this article to enjoy your cup of joe daily without any unwanted side effects.