Maybe you've been shopping around for the perfect syrups to use in your home coffee bar, but none of them are quite as good as the Starbucks brand ones. I get it. Finding syrups that consistently taste great can be a daunting and often disappointing task.
We have good news, though! With a little bit of digging, we found the exact brand of syrups Starbucks uses in their drinks—they're just marketed a little differently. Starbucks uses Fontana brand syrups that have Starbucks brand labels on them.
Table of Contents
Are Starbucks Syrups Available to the Public?
Yes, you can find both the Starbucks and Fontana branded syrups available for purchase through different retailers like Amazon.
They are the same thing, but Starbucks has a contract with Fontana that allows them to use their labels on their syrups in stores.
What are Coffee Syrups Made of?
At their heart, syrups are essentially just sugar and water that have been dissolved into a thick and viscous syrup. This is incredibly easy to make at home and can be made by simmering water and sugar together until they're dissolved, then letting them cool.
The unflavored syrup is sometimes called simple syrup, sugar syrup, bar syrup, or even gomme syrup (which is just a little bit more intensive to make).
To add flavor to syrups, there are a number of great ways to do this. You can infuse herbs, spices, fruits, or flowers. You can create any flavor you want with a little bit of patience and creativity.
However, Fontana syrups have all their flavor additives listed as "natural flavors." This can mean a variety of different things, and it is a blanket term for any flavors that have been extracted from plants, fruits, or animals. So it's hard to say exactly what process these syrups have gone through to get their flavor.
What Flavors of Syrup Does Starbucks Offer?
Starbucks loves changing its syrup flavors based on demand, the season, and even product availability. It is tough to know exactly what syrups will be available at your location. However, there are some flavors that Starbucks keeps in stock regularly.
These flavors are:
Vanilla
Caramel
Hazelnut
Brown Sugar
Honey
Peppermint
Raspberry
Classic
There are also some great seasonal flavors to keep your eyes out for, like:
Chestnut Praline
Mango
Apple Brown Sugar
Cinnamon Dolce
Irish Cream
These flavors are constantly changing and growing, so keep your eyes peeled as the seasons change to stay up-to-date!
Are Starbucks Sauces Available to the Public Too?
Just like syrups, Starbucks uses Fontana brand sauces. Sauces are quite different from syrups in that they are much thicker and have many more ingredients. Some of the sauces that Starbucks offers are chocolate, white chocolate, caramel, and dark caramel.
Of course, these flavors are always growing and evolving, so be sure to check your Starbucks app and watch out for any promotional drinks.
Frequently Asked Questions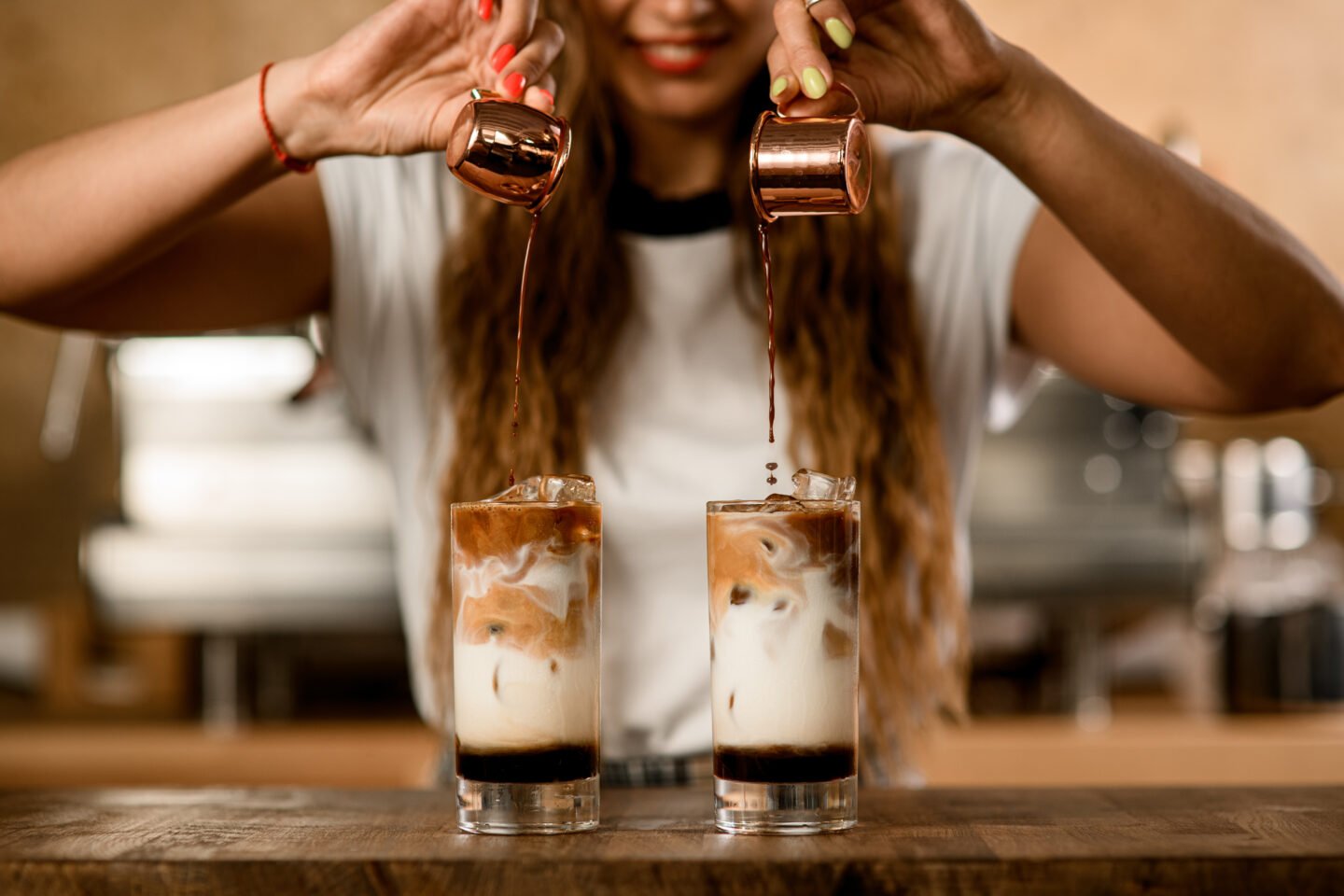 Here are some common questions about Starbucks syrups:
Did Starbucks ever use Torani syrup?
No. There have been rumors in the past that Starbucks uses Torani syrup. This rumor has been widely disproven.
Do Starbucks syrups have preservatives?
Yes. Starbucks syrups contain different preservatives like citric acid and potassium sorbate. Both ingredients are completely safe to consume and help these syrups stay flavorful and safe to consume for much longer than homemade syrups.
Does Starbucks offer sugar-free syrups?
In the past few years, the only sugar-free syrup that Starbucks has offered is sugar-free vanilla syrup. In the past, they used to offer sugar-free hazelnut, caramel, and classic. Because of their low demand, Starbucks stopped carrying the others.
What is the difference between sauces and syrups?
Syrups are made from a base of sugar and water. They are then naturally flavored, giving them a consistent sugar and calorie amount. Sauces are more complicated in that they often contain many more ingredients, like milk, chocolate, and even real pumpkin. This means that each of the sauces' nutrition profiles can vary quite dramatically. Always double-check ingredients or ask your barista if you're vegan, gluten-free, or dairy free.
Final Thoughts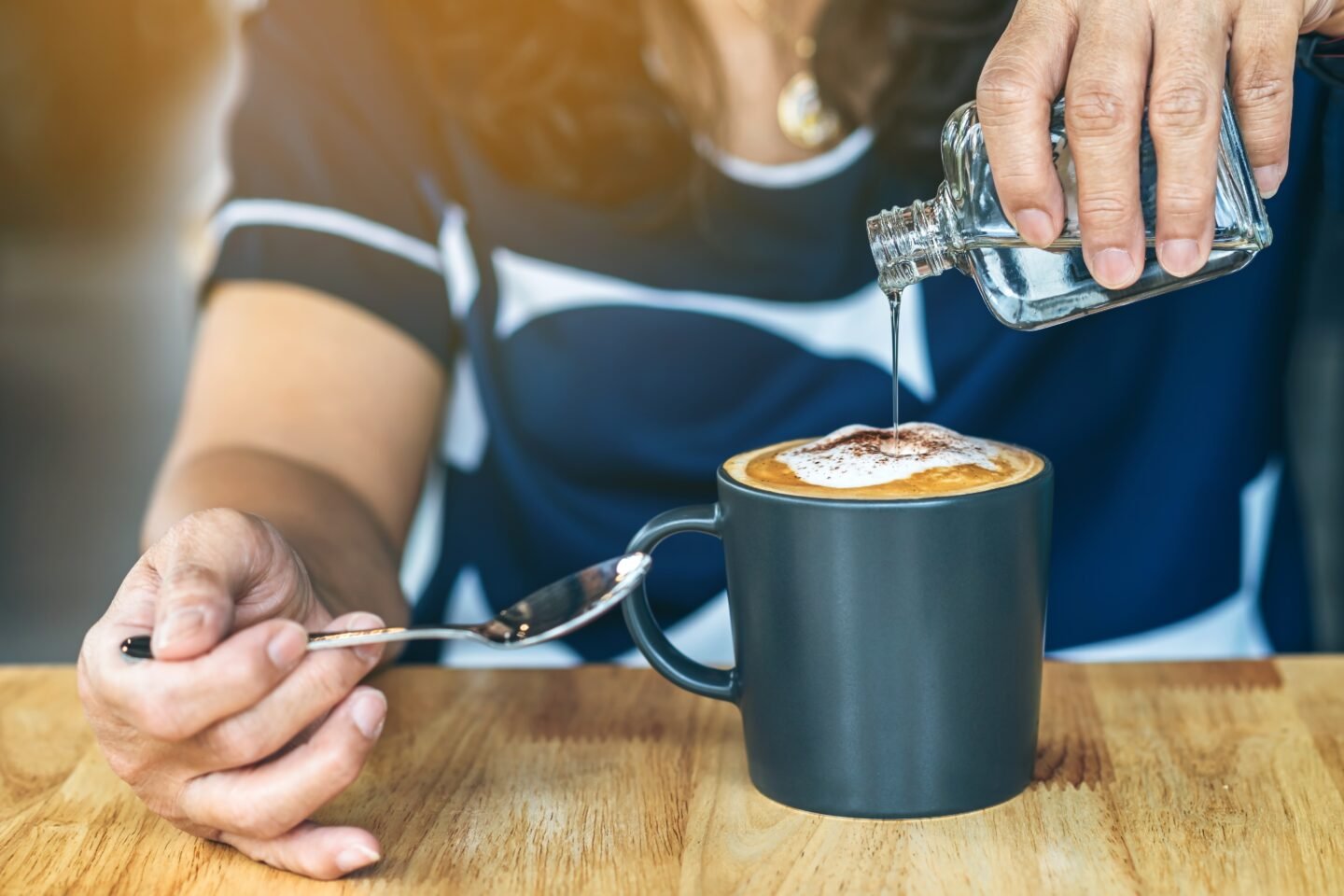 Finding the right syrups for your home bar can be daunting, but if you're a Starbucks fan, you may as well use the same stuff they use! After all, there are so many available flavors, and if they're good enough for one of the world's largest coffee chains, they are sure to impress your guests as well!