You love your new espresso machine. But sometimes, you pull a sour espresso shot that tastes like you just took a chomp out of a lemon. Really high acidity makes for really sour coffee.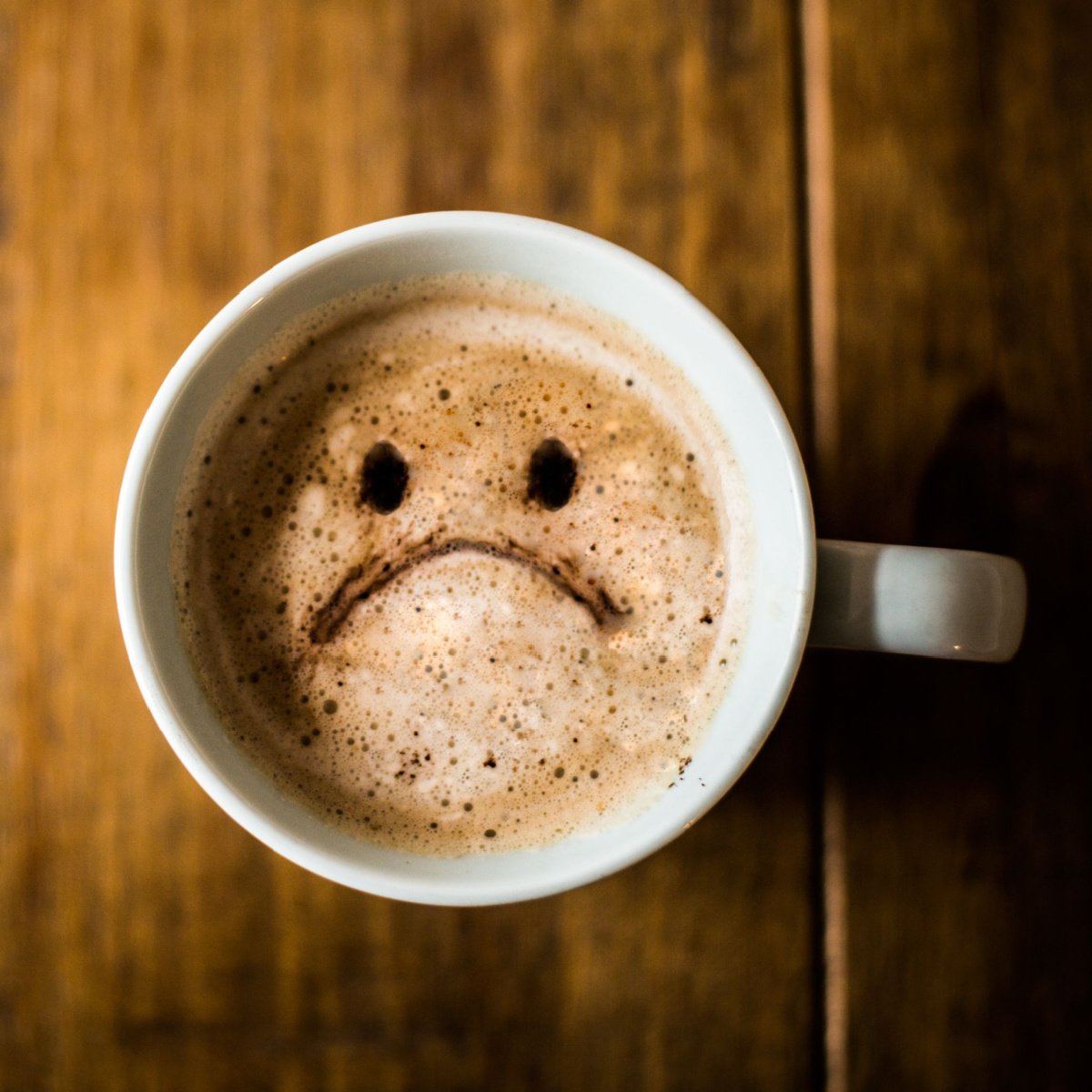 That's a huge bummer. Your espresso shot is sour because the extraction time was too short, and you didn't extract enough coffee. You have to change your grind size, dose, or shot parameters to extract more coffee.
Pulling espresso shots is hard to do. It's a game that changes every day. But let's dive deeper into the world of espresso shots and how to fix sour espresso.
Table of Contents
Coffee Extraction: The Basics
When we brew coffee, we try to take out the flavors from the coffee beans and put them in our cups.
That process is called extraction. The extraction process is the hallmark of the coffee world, the subject of countless debates, and what baristas dedicate their entire careers to.
Every specialty coffee shop has a different method of extraction. But what exactly happens during extraction?
In the simplest terms: coffee extraction happens in three parts:
Sour (acidity)
Sweet (balance)
Bitter (tarry)
Coffee flavors extract in that order. First, the hot water takes the sour flavors. Then once most of the sour flavors are gone, the sweet flavors start to extract. And finally, the bitter coffee oils.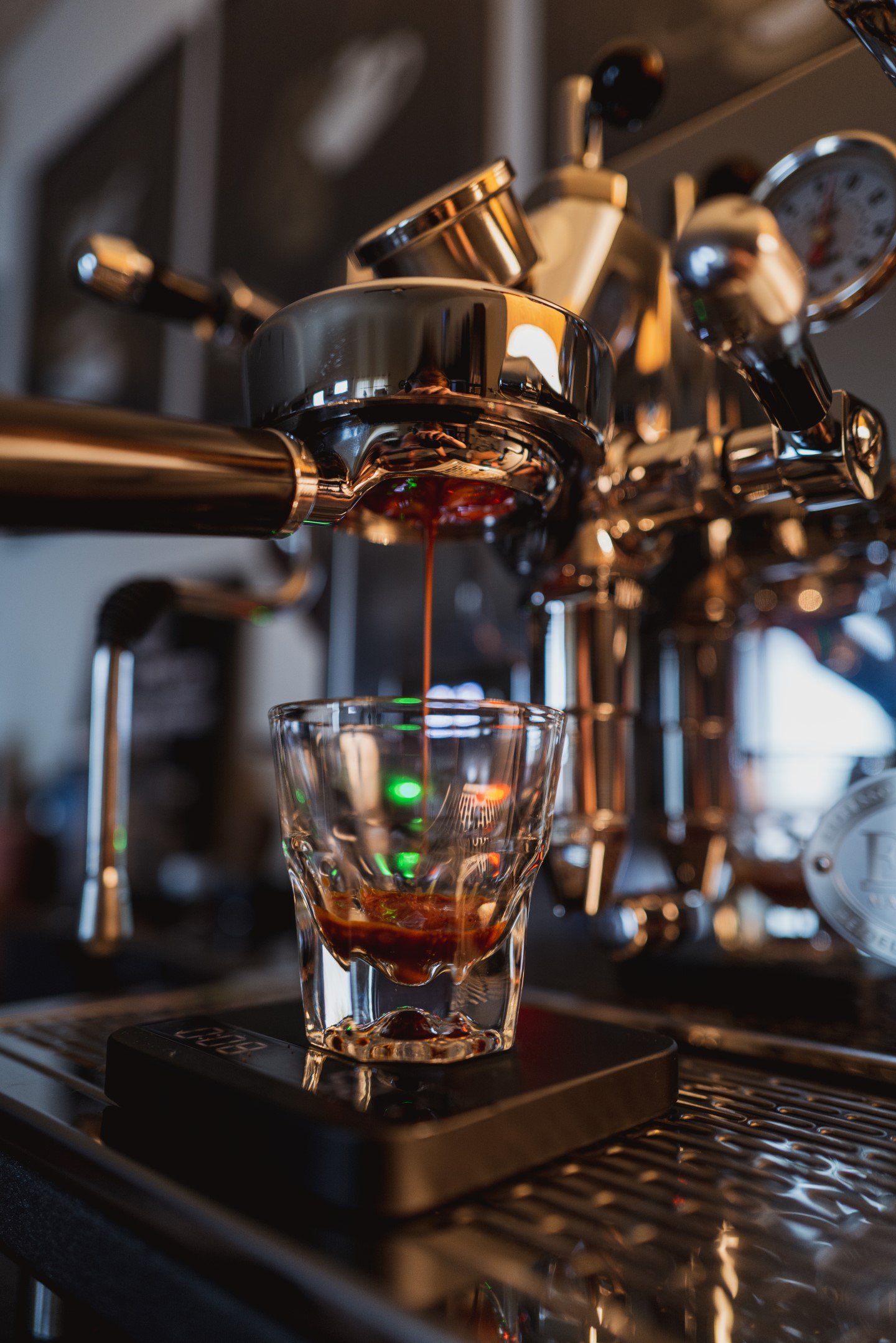 Have you ever wondered why French Press coffee tastes more bitter than pour-over coffee? It's because the extraction time in a French Press is much longer than in a pour-over.
Basically, the longer the extraction, the more bitter the coffee.
These extraction principles hold true when pulling espresso shots, too.
Pro tip: Try pulling a shot and switching cups every 5-7 seconds. Once the shot is finished you should have 4-6 small mouthfuls of espresso. Line them up and taste them from the first five seconds to the last. This will demonstrate the way flavors are extracted.
Pulling Espresso: The Variables
Pulling a good espresso shot is tricky. There's no way around that.
When I was a specialty barista, it took me three months of practice before I was allowed to serve my first customer. And I can't tell you how much sour coffee I had to taste before I figured out what I was doing.
Seriously. I had to practice for three months before I was allowed to serve a single person. And I still had difficulty pulling consistently tasty espresso.
So, if you're brewing at home, don't be discouraged by a couple of sour shots.
There are a ton of variables that change a shot of espresso. But there are a few principles you should be aware of that will help you get closer to consistent espresso. Dose, grind size, and time are the most important.
1) Dose
The dose is the easiest of the three.
Remember: your espresso has high acidity because you aren't extracting enough coffee. To fix it, you just need to add more coffee grounds.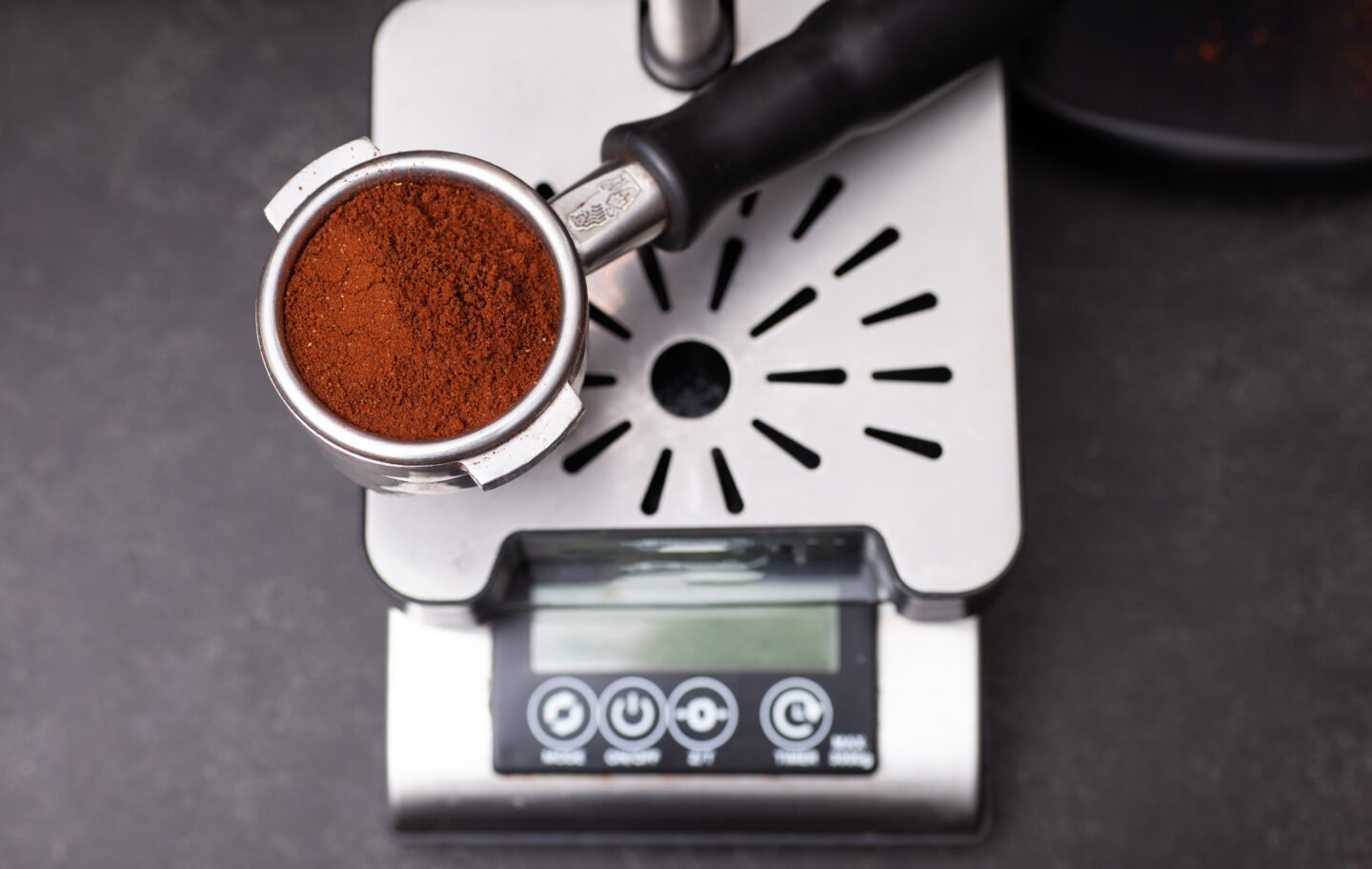 If your espresso is only slightly sour, a quick fix can be adding a little extra coffee to your portafilter.
For instance, if your regular dose is 18 grams of ground coffee, try a dose of 18.3-18.5 grams to see if there's a difference. If you find that 18.5 grams of coffee grounds taste too bitter, dial it back until you find the right balance.
But make sure all the other brewing parameters of your shot stay the same. The only thing you want to change is your brew ratio.
2) Grind Size
This is the next easiest variable to control. After all, the grind size is where we start our shots, so why not attack sour espresso at the beginning?
If your sour espresso happens because you aren't extracting enough coffee, your second fix is the grind size. You need a finer grind to increase the surface area of the coffee beans that hot water can extract from.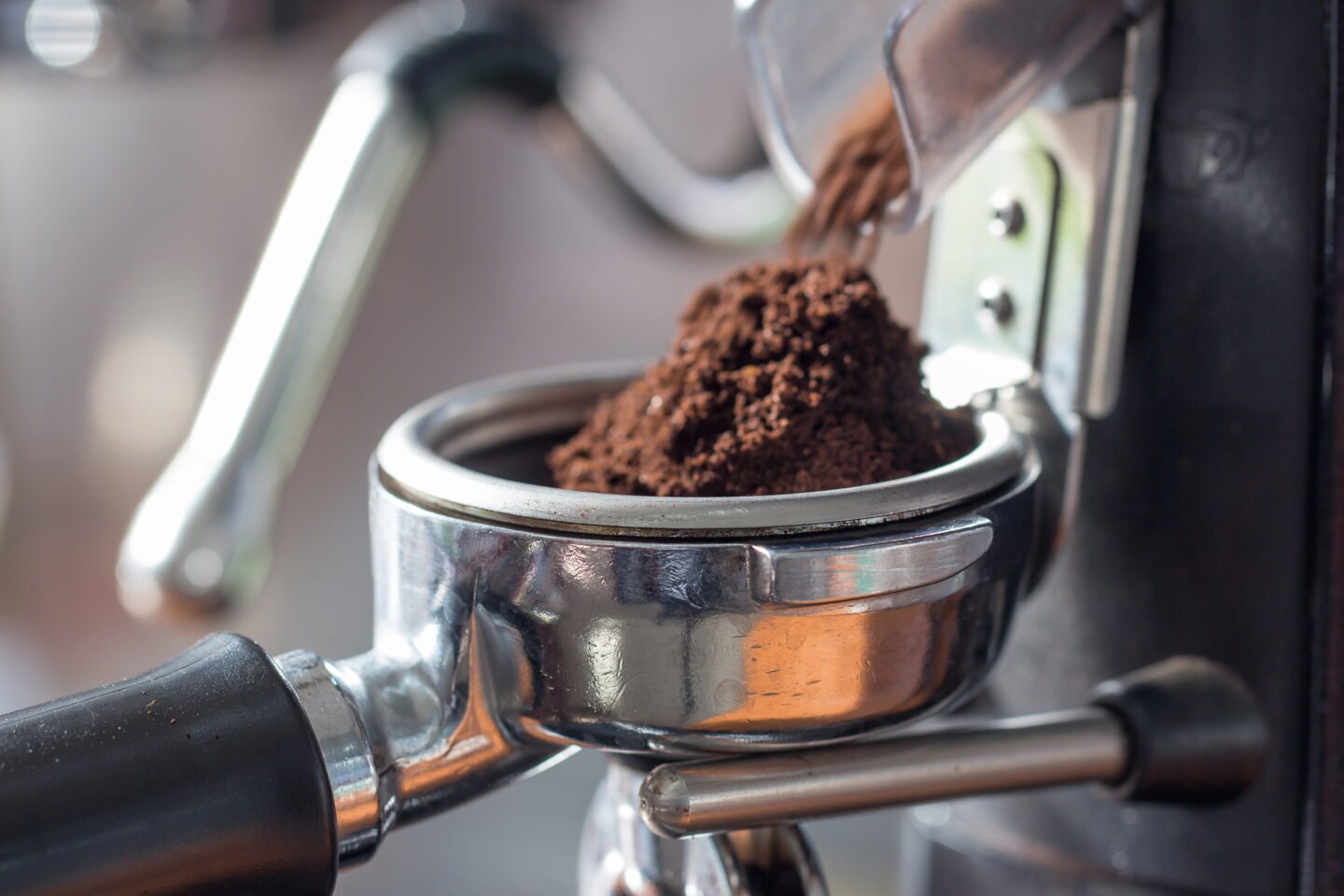 With finer grinds, we increase the surface area that hot water comes into contact with. And more surface area means faster and more extraction.
Assuming you have a quality espresso grinder, try adjusting your grind size two clicks finer.
Pro tip: Small adjustments go a long way in determining espresso extraction. Smaller increments will help you develop a better palate and make you more accurate in the future.
3) Time
The last fix is with time. All other things equal, the amount of time we allow hot water to hit our grounds changes how much coffee we extract.
More time means more extraction. And if our espresso is sour, we need to extract more. Therefore, we need more time.
Depending on your espresso machine, this one could be a little tougher. But that's why it's the third variable, not the first one.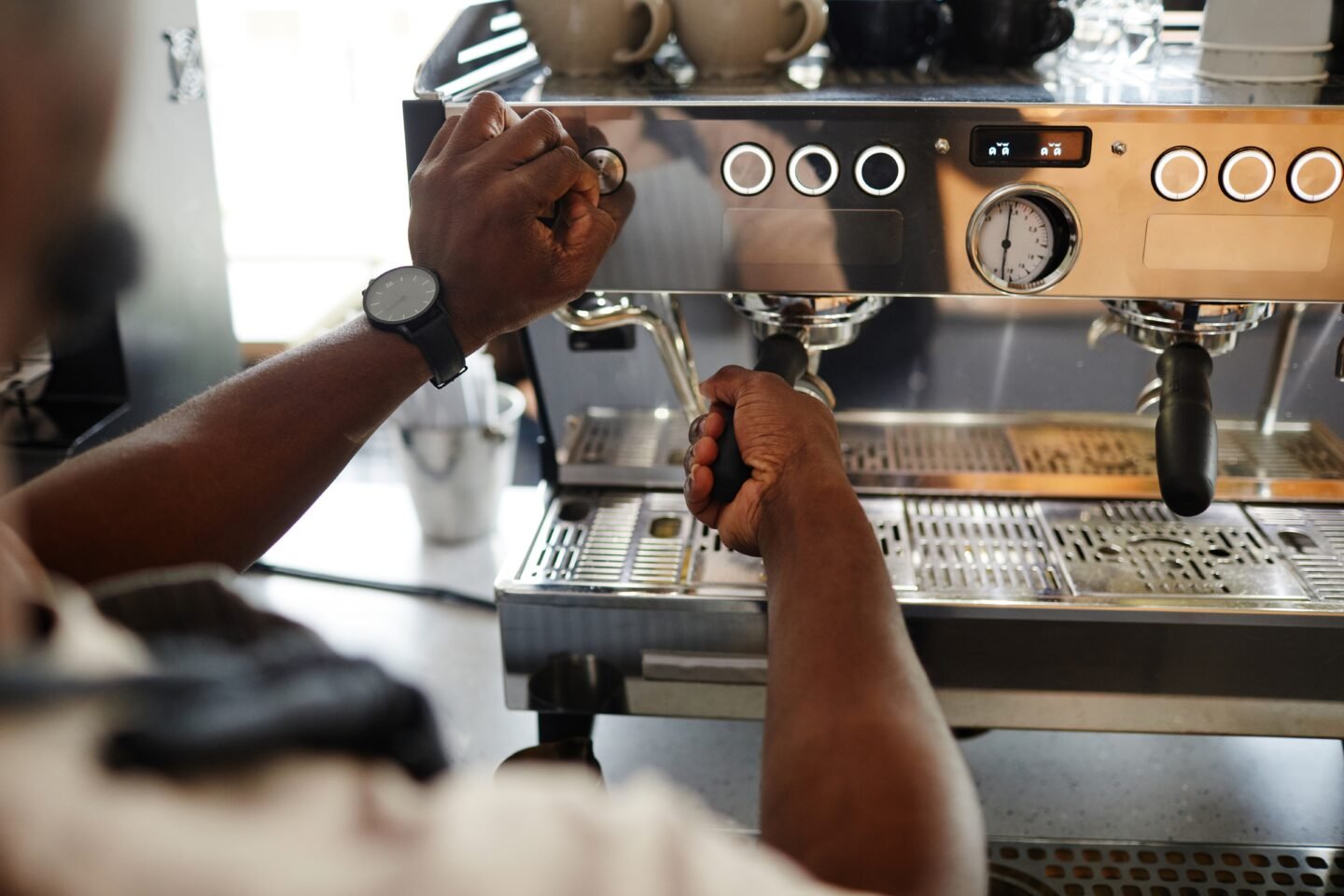 If you can adjust your shot parameters, try letting your shot go for a few extra seconds. Yes, this will probably increase your overall water output, but that's necessary to extract a better espresso shot.
I usually go in increments of 3-5 seconds. I find that anything less doesn't usually change the taste and anything more is too great a change.
But the more shots you pull, the more you'll be able to tell what you need to change.
What if your espresso is bitter?
Say you tried changing some of the variables above, and now you have bitter espresso. What happened?
Well, you went too far in the other direction. You overcorrected. Now you have to bring your shot back a little bit.
All you have to do is dial back the changes you made to eliminate the bitter taste.
Did you grind finer? Try a grind size between the first and second shots.
Did you increase the dose by 0.4 grams? Try lowering your dose by 0.2 grams.
Did you pull for an extra 5 seconds? Try pulling 3 seconds faster.
Remember: Espresso is hard, don't be discouraged.
What makes espresso "bad"?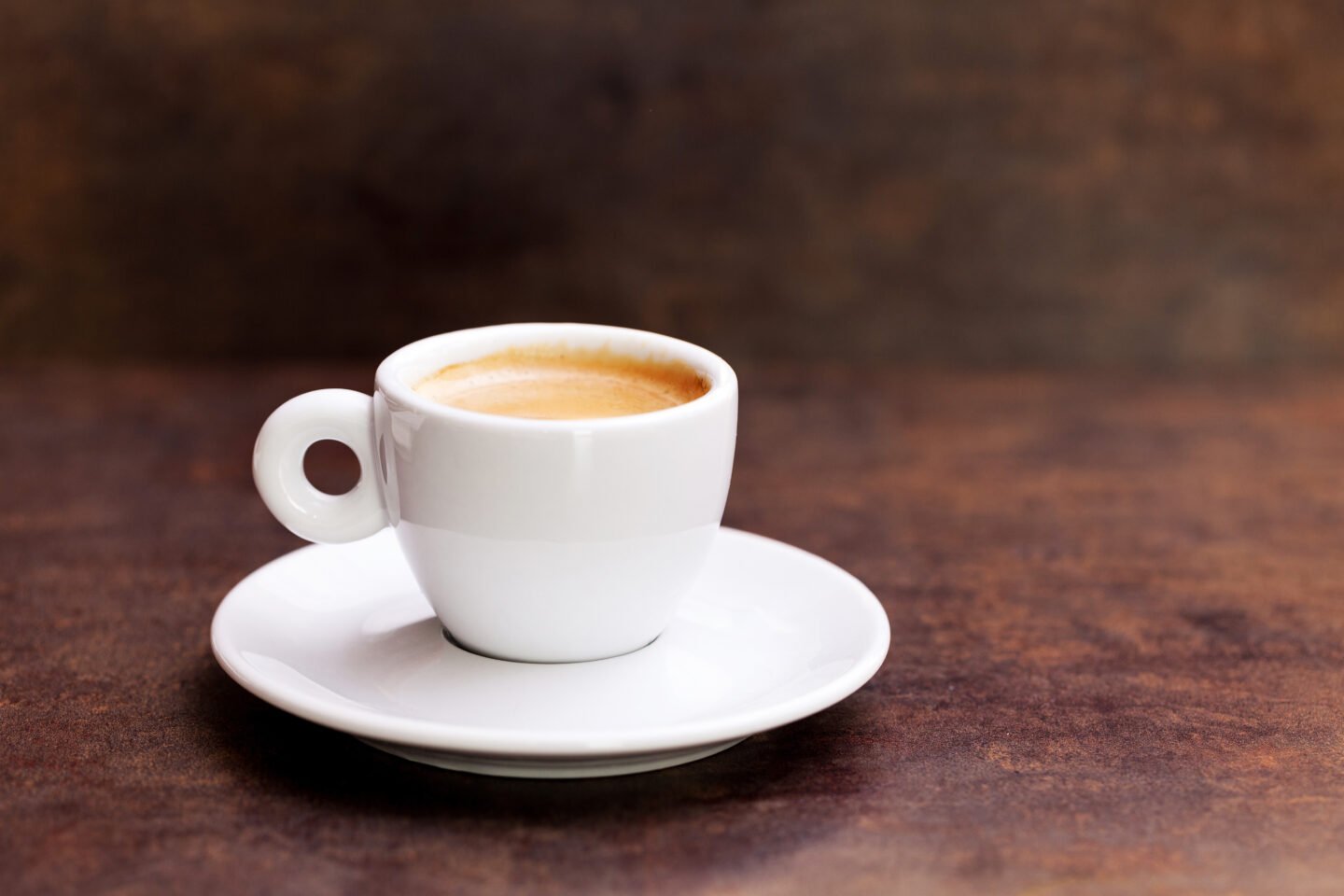 This is a weird question because espresso is quite literally a personal taste. There aren't things I can point to and say, "Yeah, that means this espresso shot is terrible."
I had friends who pulled shots I thought were borderline undrinkable. And I had those same friends tell me I pulled them the worst shot of their life.
One unfortunate truth is that your espresso machine might just not be good enough.
However, there are a few things that aren't desirable no matter who you are:
Too sour
Too bitter
Watery
Sludgy
If your espresso is unbalanced, then try to fix it. But if you pull a handful of shots and enjoy the taste, stick with it!
And if someone doesn't like a shot you enjoy, they can pull their own.