While those following a gluten-free diet won't be able to enjoy all the items on Popeye's expansive menu, that doesn't mean they have to go hungry. In fact, there are a number of sweet and savory options that are completely free of wheat products. As long as you know where to look, getting a full meal at your favorite chicken spot is easier than ever.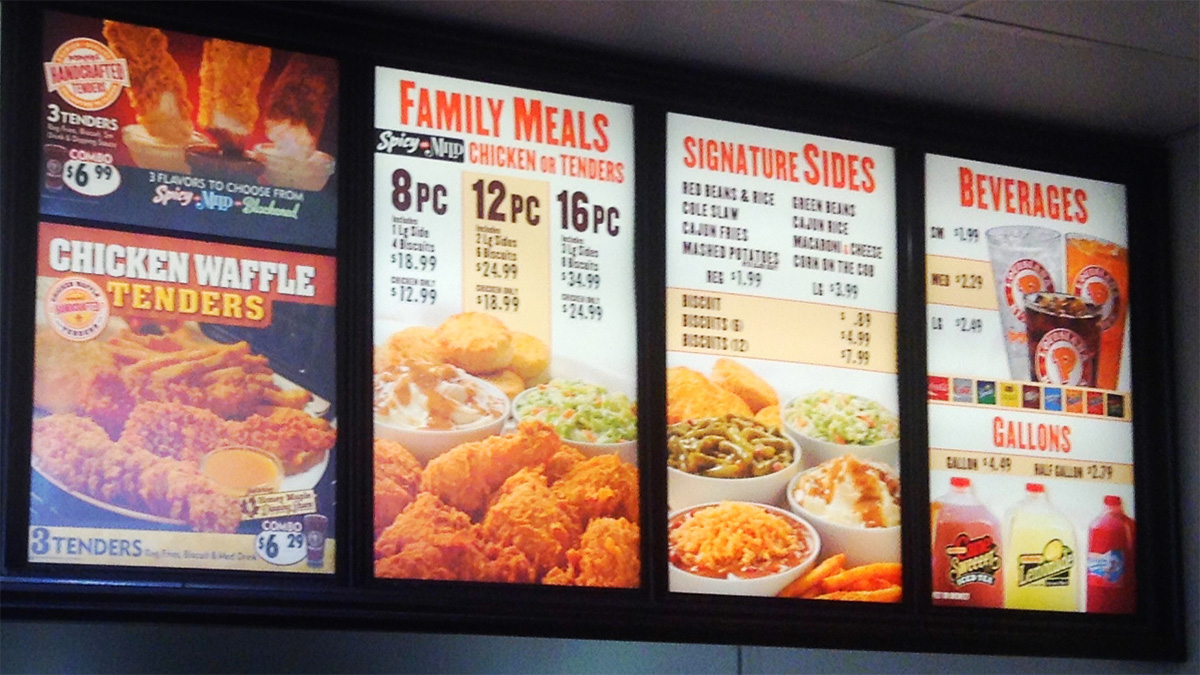 When going gluten-free at Popeyes, your best bet is to steer clear of fried chicken and biscuits. Instead, try their rice, cole slaw, corn on the cob, red beans and rice, apple sauce, and soft drinks. You can learn more about all of them below.
Gluten-Free Options at Popeyes
If you have a gluten allergy, it's always a good idea to confirm the safety of food items with your local restaurant before dining. However, if you're looking for safe menu items, all of these are a good place to start.
Cajun Rice
Since bread and pasta both contain gluten, many people assume that any high-carb food must not be gluten-free. However, in reality, most rice dishes are totally safe, even for those with gluten allergies.
The Cajun rice at Popeyes, also called Dirty Rice, is a delicious side dish made with long grain rice, meat products, and bell peppers. It's a Cajun classic that's chock full of flavor and a perfect choice for those missing out on chicken since it has a deep, meaty flavor.
Cole Slaw
Coleslaw is the perfect complement to fried chicken, setting off the greasy flavor and texture with something light and crisp. However, it's also great to pair with Cajun rice or even eat as a snack on its own.
It has a fairly simple recipe with just cabbage, carrots, mayonnaise, and vinegar. This also means it's completely fine to eat on a gluten-free diet.
Corn on the Cob
Corn is another food that some people commonly mistake as being gluten-based since it's a grain. However, just like the Cajun rice dish, Popeyes' corn on the cob is safe for those with gluten intolerance.
Corn on the cob is a good option if you're looking for something simple and straightforward. It's seasoned with just butter and salt, so if you're looking for something with a bit more dimension to its flavor, you might prefer the Cajun rice or red beans and rice.
Red Beans and Rice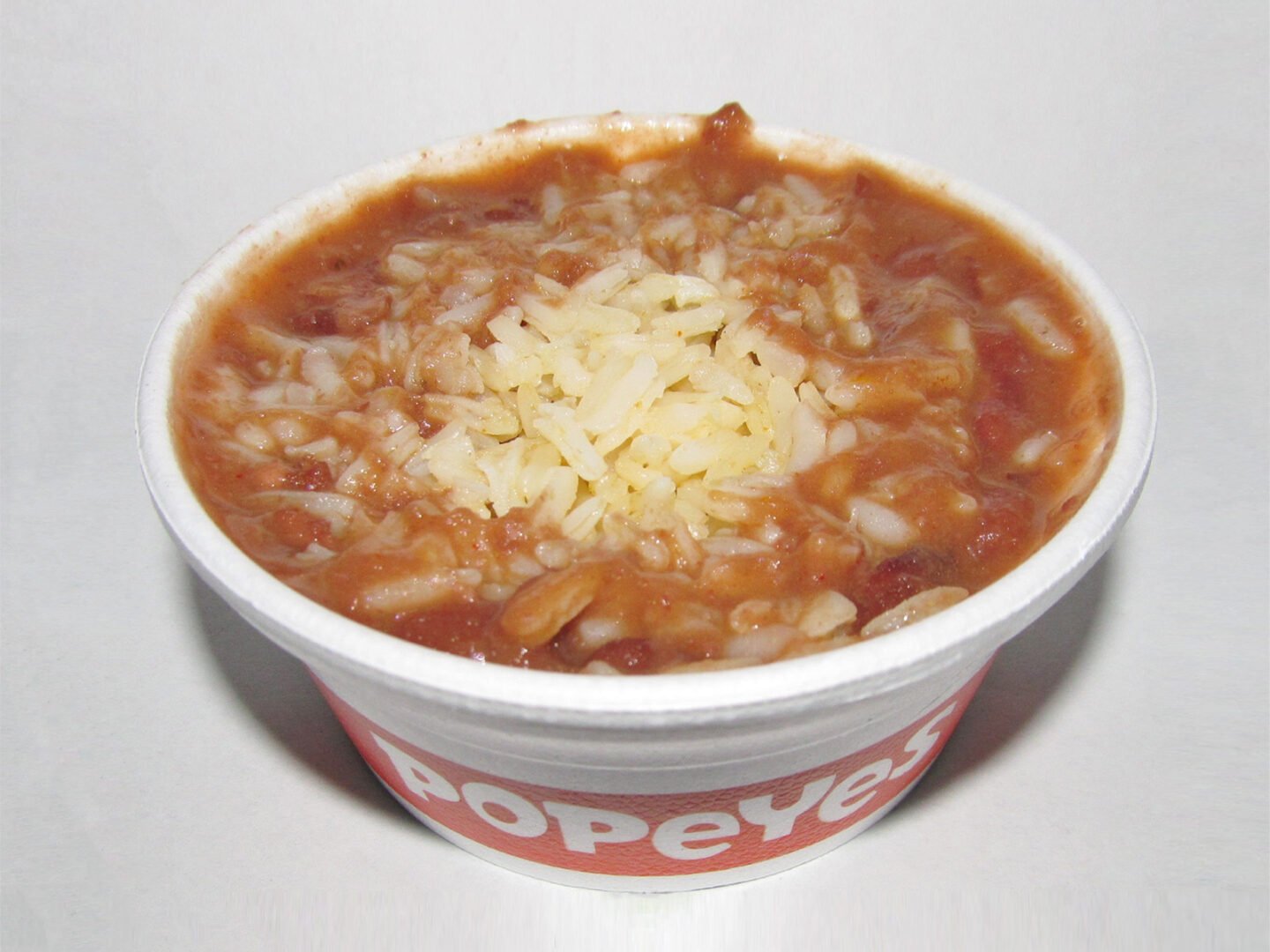 We would definitely recommend Popeyes Cajun rice, though if you're looking for something a bit different, their red beans and rice are just as tasty. It has a smokey, fatty, savory flavor that is much more complex than your basic rice dish. The added advantage is that it's chock full of protein, which means it will fill you up more than most other side dishes.
Just make sure to keep in mind that Popeye's red beans and rice recipe isn't vegetarian. It includes bacon and other meat products, even if just in small quantities. Still, it's perfectly safe to eat if you're following a gluten-free diet.
Apple Sauce
While it might not make a meal, Popeye's applesauce can be a healthy way to add a bit of sweetness to your plate. It's an especially good choice for children since you can add it to any kid's meal as a side, though if you just want it as a snack for yourself, simply ask the cashier.
Applesauce offers a few health benefits, but one of the best is the fiber it adds to your meal. With an extra 2 grams of fiber, it can help keep your digestive system healthy and your energy level even.
Soft Drinks
Most people are probably aware that soft drinks are gluten-free, though it's good to keep that in mind in any case. While they're not the most healthy, they're a perfect pairing for fast food. The carbonation and citric acid can help cut through greasy flavors and clear your palate.
Popeyes restaurants carry Pepsi products, including Pepsi, Diet Pepsi, Mountain Dew, Mug Root Beer, and Ice Lemon Tea
Take a look at this guide for more ideas on what to serve with chicken.