Among the world's top fried chicken chains, which is your favorite? If you're like millions of others, you like the authentic Louisiana crunch that Popeyes is famous for. But is Popeyes halal?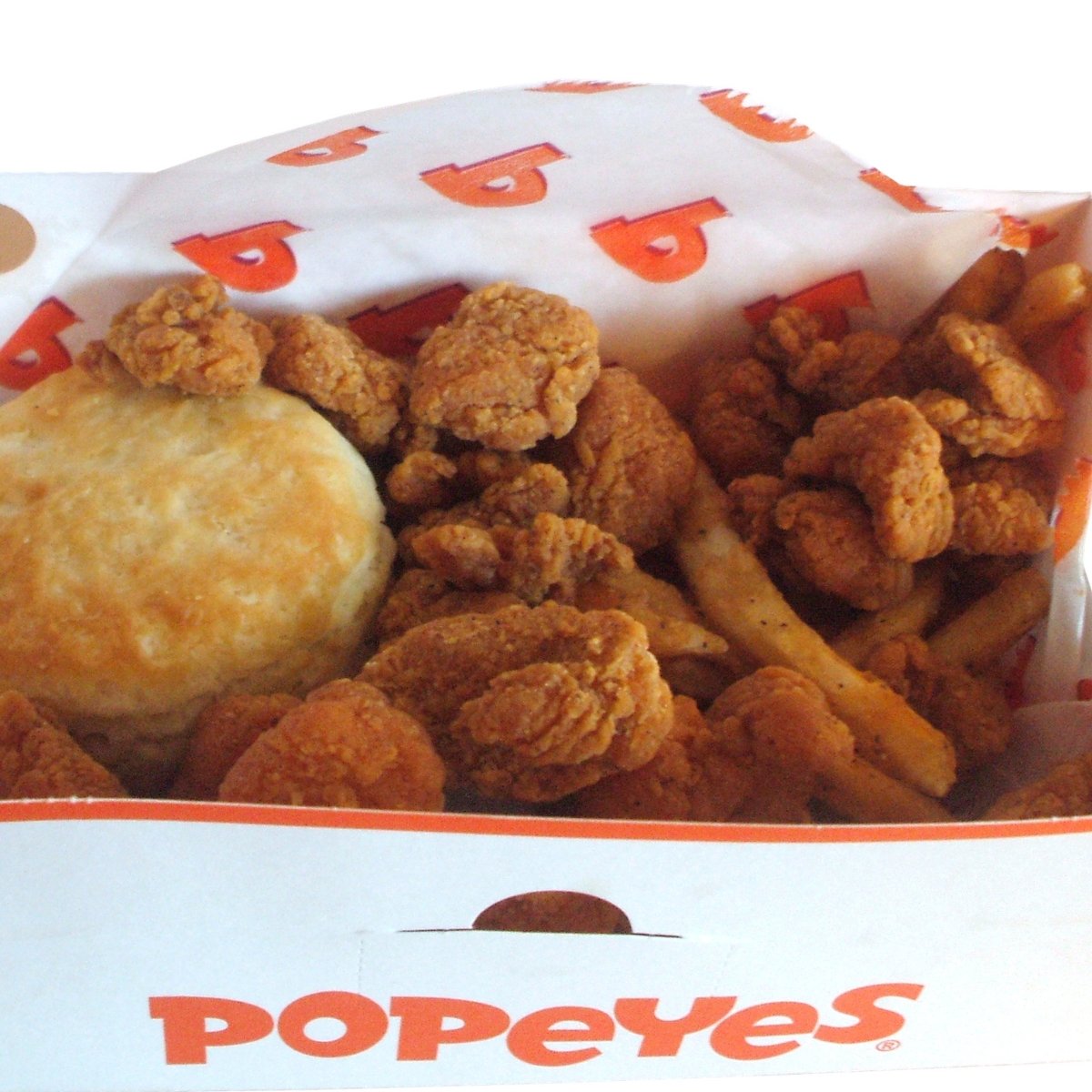 Like many products and fast food chains, different Popeyes locations source their meat from different sources. Some Popeyes in the United States are halal, while others are not. The Popeyes restaurants in some countries are all halal, while in others, none of them are.
It can be a little confusing at first glance. Luckily, we've broken it down, so you can tell at a glance whether the Popeyes near you is serving halal chicken.
Or, if you're hungering for something a little different, consider a halal-friendly McDonald's location.
Table of Contents
Why Some Popeyes Are Halal and Some Are Not
Ultimately, whether a particular Popeyes location is serving halal chicken or not comes down to where they source their meat. Even though chicken is not a haram animal, not all chickens are slaughtered according to halal practices. If that doesn't bother you, then you're free to eat at whatever Popeyes you choose, but some Muslims prefer to eat only chicken that is halal-certified.
Halal-certified meat processing plants must slaughter their chickens in a specific way, using sharp blades that cut the esophagus of the animal. The plant is checked by a certification board on a regular basis to make sure it meets quality standards.
To learn more about halal-certified chicken, take a look at our full guide.
Popeyes by Country
Since Popeyes locations in different countries source their meat from different processing plants, it's important to do your research first before ordering. Find your country below to see if your restaurant serves halal chicken.
Popeyes USA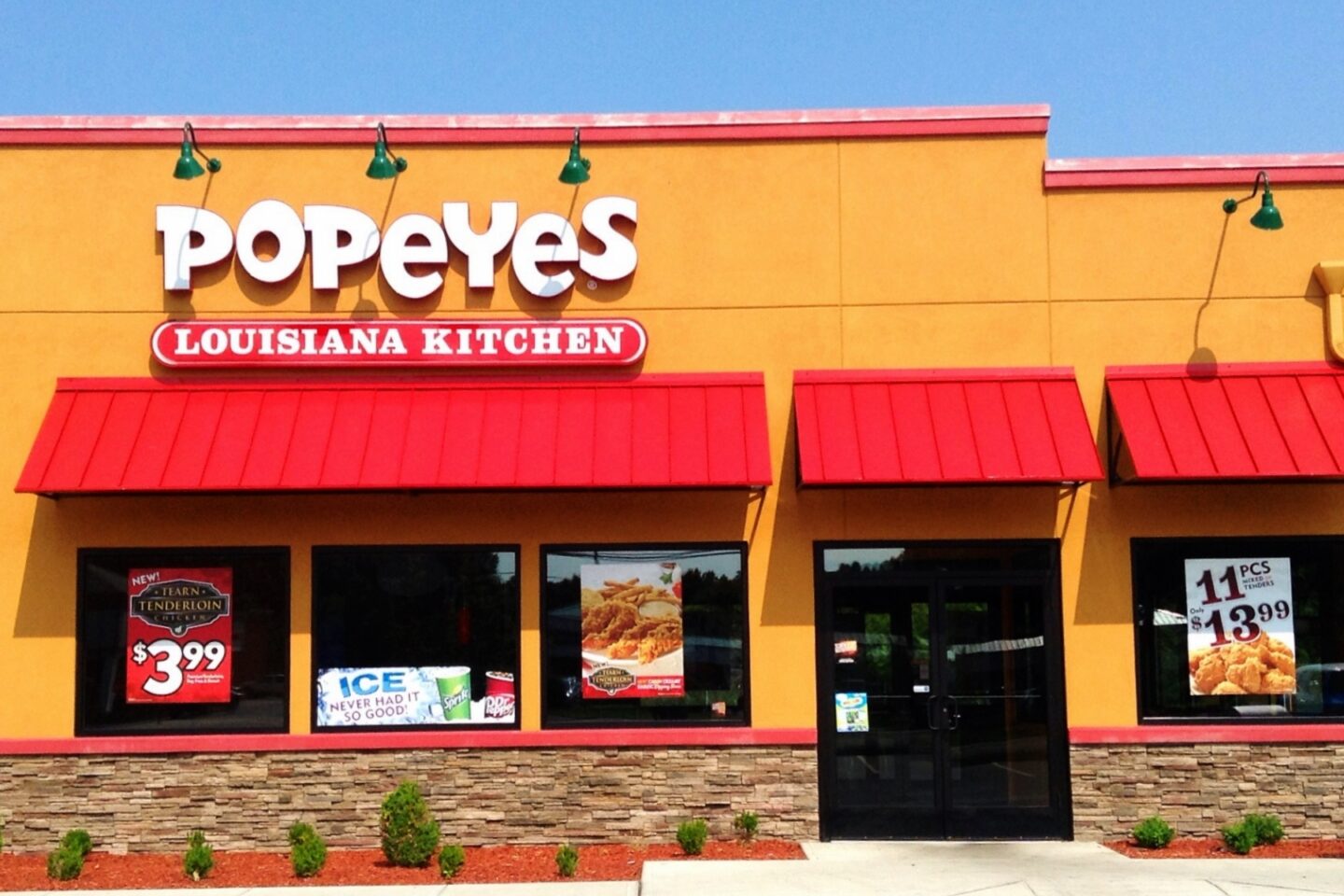 Since Popeyes is a franchise, each restaurant is operated slightly differently. While most Popeyes do not offer a fully halal menu, certain locations run by Muslims do. Below, you can find a full list of halal-friendly Popeyes locations in the US.
8815 Baseline Road, Little Rock, AR 72209
199 Spencer Street, Manchester, CT 06040
622 Park Avenue, Worcester, MA 01603
7995 Glen Lane, Eden Prairie, MN 55344
220 Hoosick Street, Troy, NY 12180
3938 Melrose Avenue NW, Roanoke, VA 24017
It's also a good idea to be aware that certain menu items are always non-halal, specifically those that contain pork. Popeyes gravy and Red Beans & Rice both contain pork-derived ingredients.
Popeyes Canada
If you're looking for halal Popeyes restaurants, Canada is the place to be. Each restaurant gets its chicken from meat processing plants that are certified as halal, and the restaurants themselves are also certified as halal.
Even better, recipes that normally use pork, such as gravy and marinades, use alternative meats instead. They also use canola oil when frying, which is a halal option.
Popeyes UK
When buying Popeyes chicken in the United Kingdom, don't expect much of their menu to be halal. While we're not exactly sure where their meat is sourced from, their website doesn't mention anything about halal certification.
The exception is the single location in Stratford. All of the chicken used in their recipes is halal-certified, and the certification is even available at the restaurant for customers to see for themselves.
Do Your Research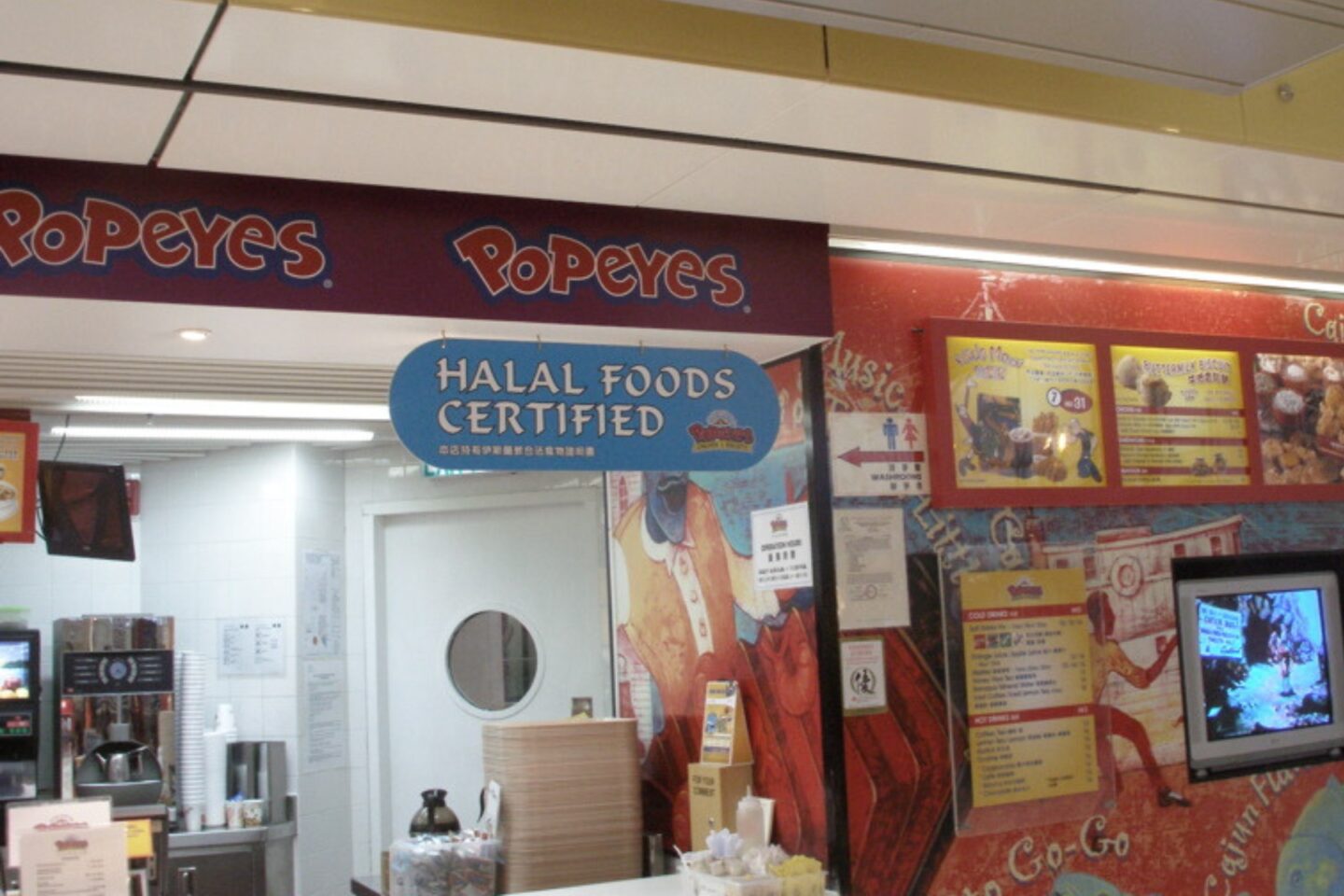 Of course, there are Popeyes restaurants all over the world, some that have halal menus and others that don't. When buying from restaurants in Muslim countries like the UAE, chances are high that they will offer a fully halal menu.
Though when ordering at restaurants in other countries, your best bet is to check ahead. Most Popeyes locations that serve halal-certified meat can show you the certification right at the restaurant. If you want to be sure, ask to see the certification.
The other factor to be aware of is ownership. Since Popeyes is a franchise, individual restaurants can switch hands multiple times and even operate under different policies. That means it's always a good idea to check every so often to make sure the location near you is still sourcing halal chicken.