Do you want to churn out bowls of light, fluffy rice every time? You're going to need the help of an electric rice cooker. This super-helpful kitchen appliance isn't a recent fad. It was first introduced to Japanese consumers back in 1956 by Toshiba. Since then, it has developed into an all-round workhorse. Cooking rice, oatmeal, risotto, soup, and beans is all child's play with a rice cooker.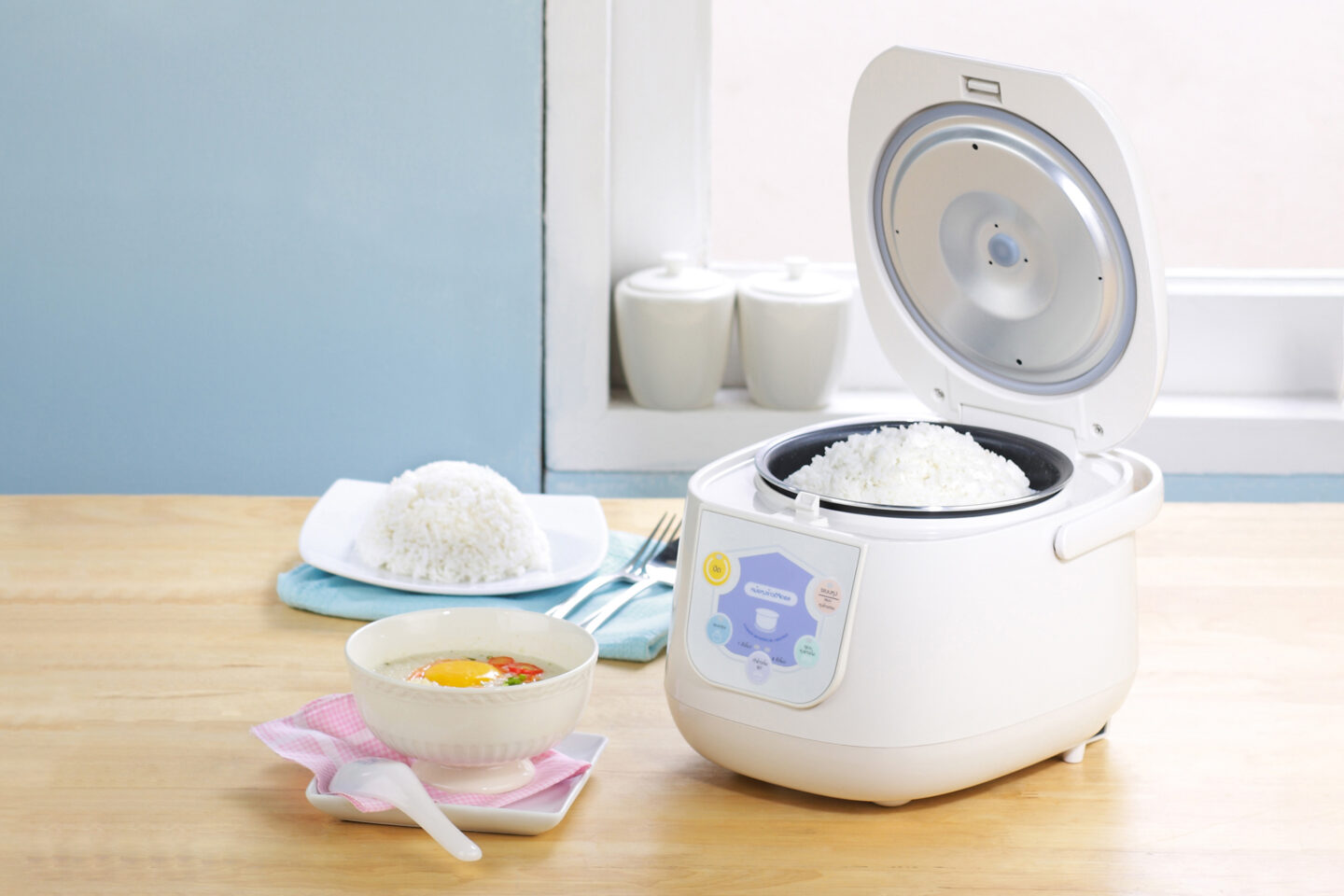 If you are considering investing in a fancy gizmo to improve your homemade rice, a Korean rice cooker will serve you well. The Koreans consume 4,673,000 metric tonnes¹ of rice a year. They also produce some of the best quality rice-cooking products alongside the Japanese. The Koreans know their rice and how to cook it.
Table of Contents
Recommended Korean Rice Cookers: The Top 5
Sloppy, wet, mushy, undercooked, or overcooked. These are all useful adjectives for describing poorly made rice. The fact is, cooking rice is a nightmare using old-school techniques. Check out these five appliances to make rice cooking a breeze.
Note: Our favorite products on this list are mostly Cuckoo manufactured. This company has 40 years of experience making rice cookers, and they have built a solid reputation for reliable products.
1. Cuckoo CR-0631F Rice Cooker
** Editor's Choice **
Quantity: 6 cups
Dimensions: 9.3 x 12.5 x 8.4 inches
Product Weight: 10.8 lb
Manufactured: South Korea
The CR-0631F Rice Cooker is an exceptional device for cooking rice like a seasoned sushi chef. Unlike some other brands, this appliance cooks rice fast. You don't have to worry about burning the grains around the edges. This unit cooked some of the best jasmine rice we've ever tasted.
The Cuckoo CR-0631F is the perfect rice maker for anyone who leads a busy lifestyle. A timer function allows the user to set a precise time when the rice is needed; it will be ready on the dot. Are you running behind schedule? Take advantage of the keep warm function, which keeps the rice warm for 24 hours or until you're ready.
This model doesn't include pressure cooking functionality. If you need this included, then consider the Cuckoo CRP-HY1083F.
The engineers at Cuckoo have created a sturdy, well-constructed unit that is built to last. The cooking bowl is heavy-weight aluminum, and the body and lid are solid. There's a one-year warranty that comes with this model, so you get peace of mind.
Although it is a small rice cooker, the unit still offers a good selection of cooking functions. These include glutinous, GABA, mixed, and brown rice. A turbo function is also useful for speeding up the cooking of glutinous rice. Porridge and slow-cook options round out the selections available.
If you're not technically minded, rest assured that there is no complex control panel. For most, pressing the start button will result in exquisite rice.
The lid is easily removed and replaced, which makes cleanup easy. This unit is quick and straightforward to clean.
A helpful feature is the steam cup located at the back of the unit. When cooking is complete, unwanted water runs into this cup for easy disposal.
| Pros | Cons |
| --- | --- |
| Durable and well designed | Only comes in pink color |
| Makes exceptional rice consistently | No pressure cooker |
| Easy to clean | |
| Handy rice spoon holder | |
| 12-month warranty | |
Summary
The Cuckoo CR-0631F is an excellent all-round rice cooker that excels at doing what it's meant to do: cook rice. It doesn't allow you to pressure-cook food.
Check Price & Availability on Amazon
---
2. CUCKOO CRP-P1009SB 10-Cup Pressure Rice Cooker
Quantity: 10 cups
Dimensions: 14.2 x 11.6 x 10.2 inches
Product Weight: 16 pounds
Manufactured: South Korea
The CUCKOO CRP-P1009SB 10-Cup Pressure Rice Cooker is a sleek-looking, premium rice cooker with all the bells and whistles and a price tag to match. As you would expect from a high-end model, you'll be able to make large quantities of rice (10 cups uncooked). More importantly, the cooked rice is fluffy and free-flowing—no clumps or dry, overcooked rice on the edges.
There is an impressive range of 13 cooking functions available, including the following:
Nutritious rice
Glutinous rice (plus turbo option)
Black bean rice
GABA rice
Mixed rice
Sushi rice (sticky rice)
Multi-cook
Chicken soup
Porridge
Nu rung ji
Baby food
Its pressurized interior also allows you to make yogurt and cheese. Need more choices? Korean duk, Japanese mochi, casserole, pot roast, and anything else you'd cook in a crockpot.
A smart drainage system collects water vapor after cooking to prevent the rice from spoiling. Without this feature, the water makes its way back into the rice, which isn't ideal.
If safety features are at the top of your list, then rest assured, Cuckoo has got you covered. They offer 21 safety features that prevent dangerous pressure buildup, regulate voltage, provide warnings, accurately control temperature, and much more. You can set this appliance in the morning and head out for the day without fretting about a house fire.
One of the most common complaints home cooks have about appliances is that cleanup is more of a challenge than if you use a pot. The CUCKOO CRP-P1009SB has a handy auto-steam-clean function. With the press of a button, a jet of steam will clean and sanitize the cooker's interior.
| Pros | Cons |
| --- | --- |
| Consistently makes amazing rice | Less affordable than other options |
| Pressure cooking ability | May not be suitable if you have limited storage space |
| Removable lid | |
| Automatic steam cleaning | |
| Voice navigation (English, Chinese, Korean) | |
| Includes measuring cup, rice scooper, and steam plate | |
Summary
The CUCKOO CRP-P1009SB is a high-end model that cooks some of the best rice you can find—and it cleans up afterward. Due to the higher price, we'd suggest this is a better model for rice enthusiasts who will get plenty of use out of it. If this isn't the best rice cooker on the market for the money, it must be in the top few.
Check Price & Availability on Amazon
---
3. CUCKOO CR-0655F 6-Cup Micom Rice Cooker
Quantity: 6 cups
Dimensions: 9.4 x 8.6 x 13 inches
Product Weight: 7 pounds
Manufactured: South Korea
If you're looking for a more affordable rice cooker, then the CUCKOO 6-Cup Micom Rice Cooker is one of the best for the price. The manufacturer is a leading Korean producer of rice cookers and has an excellent reputation for quality.
The first revelation when you unpack this appliance is that it is significantly lighter and smaller. It is an ideal option for those short on cupboard space in the kitchen.
This Cuckoo rice cooker doesn't have the wide range of features that some of the other brands on this page do. But it does one thing very well: cook rice. Brown rice will take around 50 minutes to prepare, and white rice takes about 25 minutes. This cook time is longer than models like the CUCKOO CRP-P1009SB because it doesn't have a pressure cooking option.
A helpful feature is an in-built microchip that can adjust cooking times and temperature based on the internal thermal sensors. This chip results in delicious rice, porridge, and congee every time. The warmer function is helpful if you make the rice in advance and want to keep it fresh.
A common complaint about cheaper rice cookers is that starchy water escapes through the lid. This water spatters all over the kitchen bench and makes a mess. But the Cuckoo is secure and contains all its contents.
| Pros | Cons |
| --- | --- |
| Affordable | Doesn't have a fast cook setting |
| Ideal for small kitchens | Less cooking functionality than higher-end models |
| Solid construction | |
| Detachable inner lid | |
Summary
If you only want to cook rice and aren't fussed by having to wait a little longer for the rice to cook, choose the Cuckoo Micom. It's pricing is affordable, and it does a superb job of making delightful rice consistently.
Check Price & Availability on Amazon
---
4. Cuchen Korea IH Pressure Electric Rice Cooker (10 Cups)
Quantity: 10 cups
Dimensions: 15.98"D x 12.09"W x 11.65"H
Product Weight: 14.52 pounds
Manufactured: South Korea
The Cuchen Korea IH Pressure 10-Cup Electric Rice Cooker is another advanced, high-end model. Its impressive design and durable materials are part of the reason we added it to our list of Korean rice cookers. The other is the advanced heating technology (induction heating) that distributes heat evenly when cooking. The final result is rice with a delicious taste and texture that you could never achieve with a saucepan and water.
The materials used to construct this model are top-notch. The inner pot has a diamond microparticle coating, so it's scratch-proof and extremely durable. The inner pot is also designed to provide impressive thermal efficiency. It is an appliance that is super-efficient, cooks rice fast, and offers heavenly rice.
As with most of the more pricey rice cookers, this unit has all the extra bells and whistles. Voice commands talk you through each stage of the cooking process. Timers allow you to have rice cooked at the exact time of your choice. Even the lid has an easy-grip handle, which may seem insignificant, but is very helpful.
Although some rice cookers can be a hassle to clean, this appliance has an in-built steam cleaning function that cleans the nozzle and lid. It makes your job a lot easier!
| Pros | Cons |
| --- | --- |
| Looks stunning in any kitchen | Requires a lot of cupboard space |
| Advanced induction heating | Some will find it too costly |
| Voice navigation keeps you on the ball | |
| Cook perfect rice, nurungjee, congee, and porridge | |
Summary
The Cuchen Electric Rice Cooker is a super-premium rice cooker; some would say it is the king in this category of appliances. Its reputation for excellence is well deserved. Their products have done what they're supposed to do for many years.
Check Price & Availability on Amazon
---
5. Cuckoo CRP-FA0610F Rice Cooker
Quantity: 6 cups
Dimensions: 13.5 x 10.5 x 10.3 inches
Product Weight: 11.9 pounds
Manufactured: South Korea
The final product on our list is the Cuckoo CRP-FA0610F rice cooker. But, this doesn't make it a less viable option than the others. This model consistently scores excellent reviews and ratings. To be fair, the entire Cuckoo product line is of high quality and difficult to fault.
The inner pot is aluminum, which is an excellent conductor of heat. This metal helps cook rice faster. Its 6 cup capacity makes it suitable for an average-sized family.
Cooking rice is effortless with the control panel. Choose from glutinous rice (+ turbo option), normal rice, mixed rice, GABA rice, dried rice, nu rung ji, sweet potato, and multi-cook. Of course, these are just the preset options. You can get adventurous and make porridge, polenta, and pot roast. Cakes are also possible in this cooker.
This model differs from the other models in its appearance. It has a more traditional look to it, almost like a bread maker. The LCD screen and control panel are straightforward and intuitive. The only confusion comes from the voice navigation, which offers Korean language only. We suggest turning it off as soon as it gets unboxed—that is, unless you speak Korean!
With many cheaper models, cooking rice can be messy. As the top is opened, water runs everywhere, including back into the rice. The Cuckoo has a collection tray behind the lid to catch this water.
| Pros | Cons |
| --- | --- |
| Programmable pressure cooker | Voice navigation only in Korean |
| Intelligent cooking system | No induction heating |
| Includes measuring cup, rice paddle, and steam disc | |
| One year warranty | |
| Turbo cooking mode | |
Summary
The Cuckoo CRP-FA0610F is a superb choice if you're searching for a rice cooker that's produced by a leading manufacturer, but want a more affordable option.
Check Price & Availability on Amazon
---
Tips for Storing Rice
Store rice in a cool, dry area away from direct sunlight. For protection from weevils and other bugs, store your rice in the fridge or freezer.
Transfer the rice to an airtight container once the bag is opened.
Scatter a few bay leaves on the shelf next to your rice container to ward off pests.
Invest in a vacuum sealer and pack rice in pack sizes that suit your eating habits.
Remember to label the container or bags with the type of rice.
What to Look For in a Rice Cooker
Capacity
It is tempting to choose a rice cooker with more capacity, but is it essential? For households that have four people, a 6-cup model will usually be big enough. The benefit of a smaller model is reduced power consumption. The unit will also fit into small spaces with ease.
Fuzzy logic and induction heating
These features result in rice that's cooked to perfection. Cooking a more extensive range of rice types is also possible, so choose a model with these extras if your budget permits.
Rice warmer
Do you have a household that eats at different times? Perhaps you like the flexibility to cook the rice and keep it warm until you're ready to eat. A "warmer function" is useful in these scenarios and will save your rice from clumping.
Pressure cooker
A pressurized rice cooker will save you time as the rice will cook faster. If you lead a busy lifestyle and are always short on time, you'll love this option.
Appearance
You may want to consider a rice cooker that suits your kitchen. Only you will know what's right for your kitchen. For some readers, this won't be an important factor.
Detachable lid
A detachable lid makes cleaning up a much simpler chore. If you're likely to use this appliance once a week or more, then do yourself a favor and ensure the lid is removable.
Inner pot coating
The best rice cookers will have a surface that conducts heat effectively and makes cleaning a cinch. Most product pages claim to have an amazing non-stick coating, so your best bet is to read the customer reviews thoroughly. Shonky products get exposed for what they are. Avoid products with no reviews.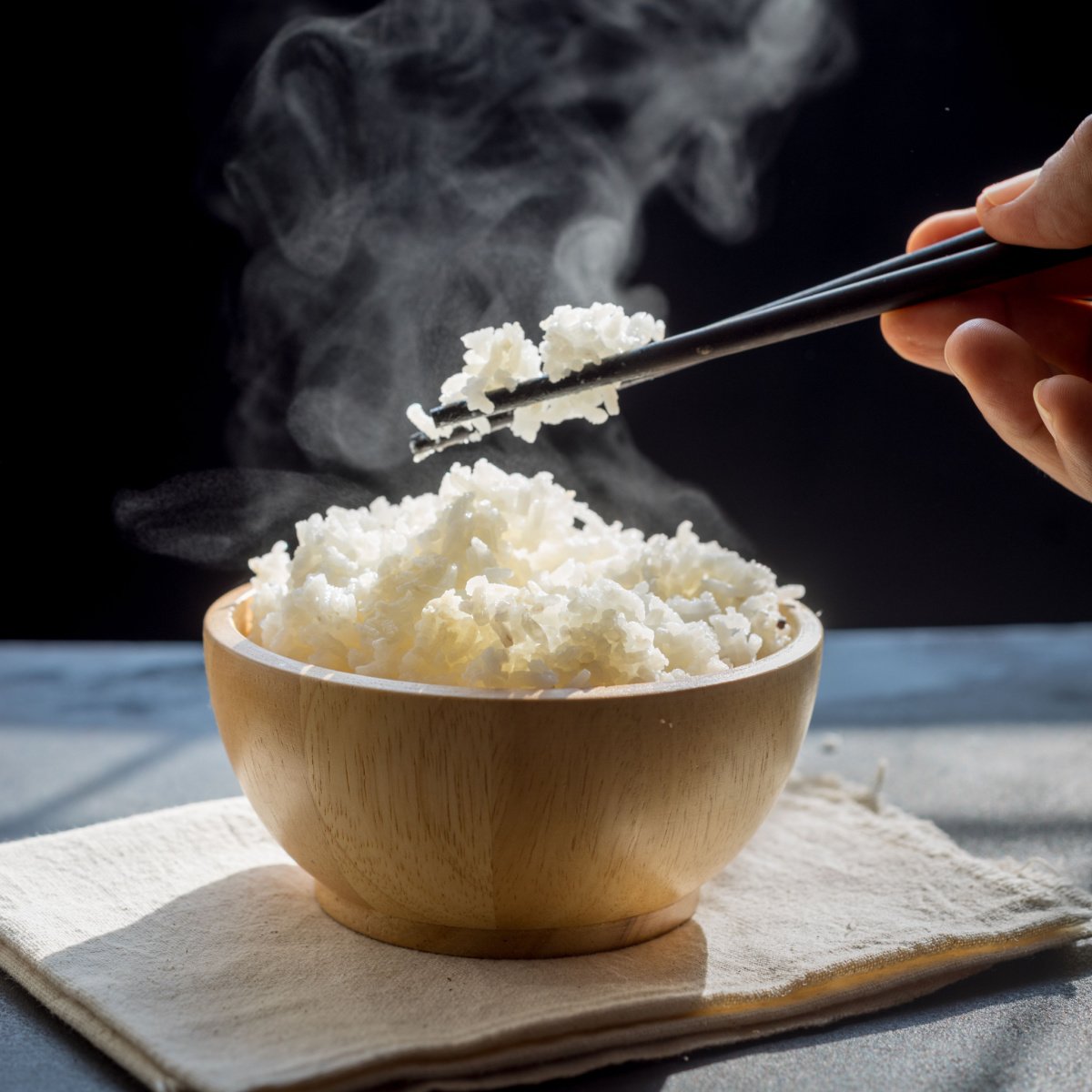 Do I need fuzzy logic?
Higher priced models often include fuzzy logic as a selling point. This technology is quite impressive, and it's what allows the rice cooker to cook all kinds of different rice varieties and foods.
Fuzzy logic goes a step further than a thermostat. Instead of only measuring the internal temperature, it takes other factors into account. For example, if you're cooking rice on a balmy Arizona day, as you'd expect, the rice will heat up faster than in the Arctic. In a hot environment, the rice cooker will sense that the rice is heating too quickly. Fuzzy logic will reduce the heat to allow gradual heating and improved rice.
Fuzzy logic isn't just a fancy word used by marketers to sell their rice cookers. Its functionality produces better rice and gives the user more cooking options. But if price is a critical consideration, then a cheaper model will still serve you well. You may get a little more variance in the rice each time. If you're not a rice connoisseur, this probably won't be a deal-breaker.
Is induction heating necessary?
A standard heating element radiates heat up through the food from the bottom of the cooker. Induction heating uses innovation to take this element to the next level. The inner pan has a unique conductive metal that reacts with the copper heating element. This reaction produces an electric current that heats the food evenly.
Other benefits of induction cooking are that the temperature sensors increase their accuracy. Also, any temperature changes will occur instantly throughout all the rice. More basic models will take over a minute to adust the rice temperature throughout the whole pot.
As with fuzzy logic, if budget permits, then this is a worthy feature to look for in a rice cooker.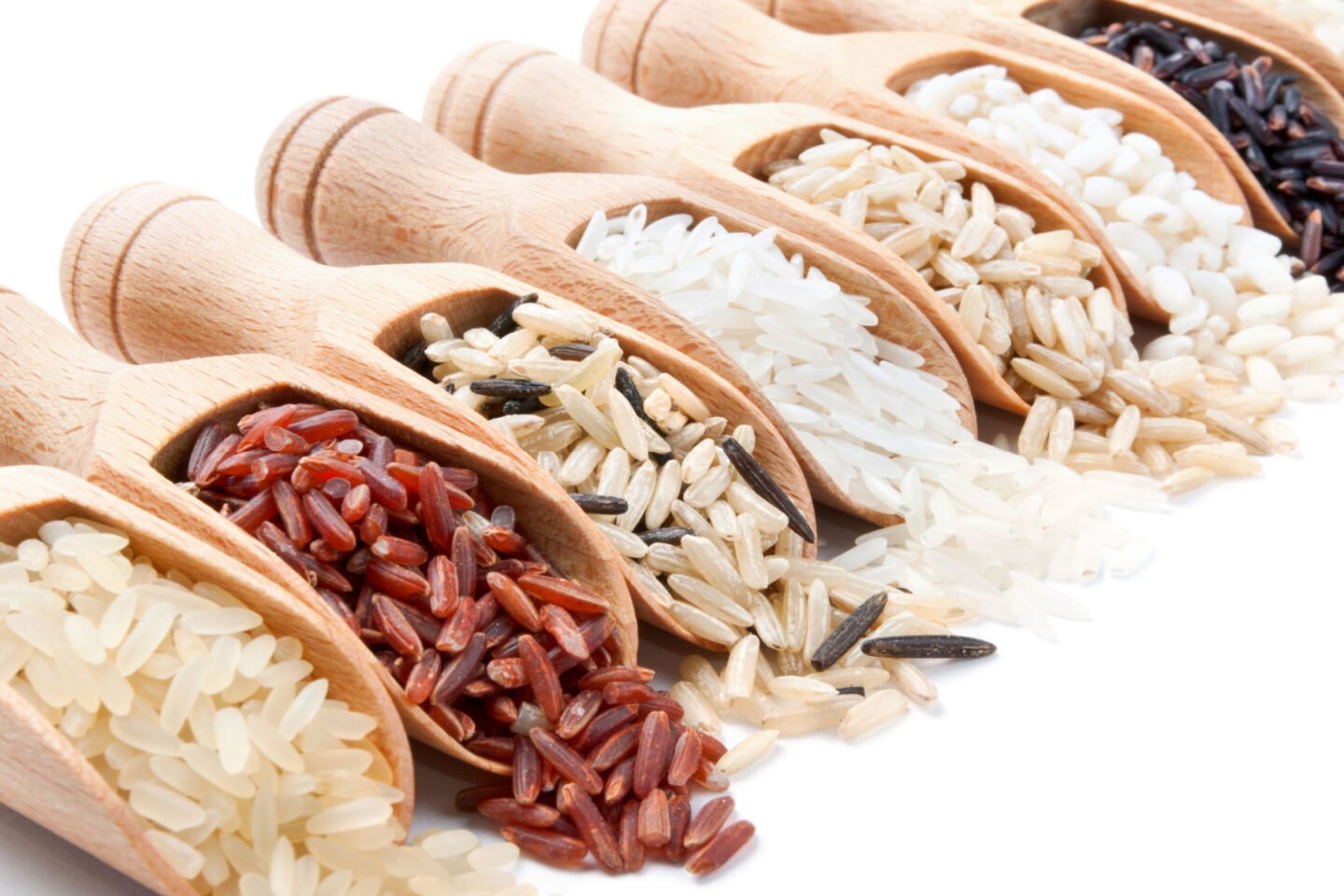 Final Words
If you enjoy a bowl of well-cooked rice, then introducing a Korean rice cooker into your kitchen is well worth the investment. The quality of cooked rice is far better than using a saucepan of water, and you'll get the same result every time.
For a premium appliance that allows you to churn out more than just perfectly cooked rice, we recommend the CUCKOO CRP-P1009SB. This unit is ideal for frequent consumers of rice.
The CUCKOO Micom Rice Cooker is ideal for anyone who seeks perfect rice without the hefty price tag. Although it doesn't have all the extra fancy settings, it will cook impeccable rice. Best of all, it's relatively small and will fit into "space challenged" kitchens with ease.
Finally, you may also want to consider a Japanese manufactured rice cooker. Like Korea, this country has developed reputable brands in this product category. Check out Hitachi, Muji, Tiger, or our favorite Zojirushi for more options.
Related Reading
Do you know your rice?
If you're on this page, the chances are high that you enjoy eating rice. Here's a quick question: Do you know the difference between basmati and jasmine rice? We created a handy resource and an infographic to answer the question.
Understanding Rice Measurements
Rice cooker recipes will occasionally mention that a pound of rice is required. But this can be hard to work out for those who don't have weighing scales on hand. We created an article that looks at how many cups of rice are in a pound. It sounds like a simple question, but the amounts will vary depending on the rice variety. Check it out once you've decided which rice cooker to buy.
Reference:
[1] https://www.statista.com/statistics/255971/top-countries-based-on-rice-consumption-2012-2013/