As the saying goes, "Rice is great if you're really hungry and want to eat two thousand something." Rice is a filling and inexpensive part of many people's diets. Although rice is an excellent source of nutrients, it has plenty of carbohydrates and calories, which may not be appropriate for one's diet.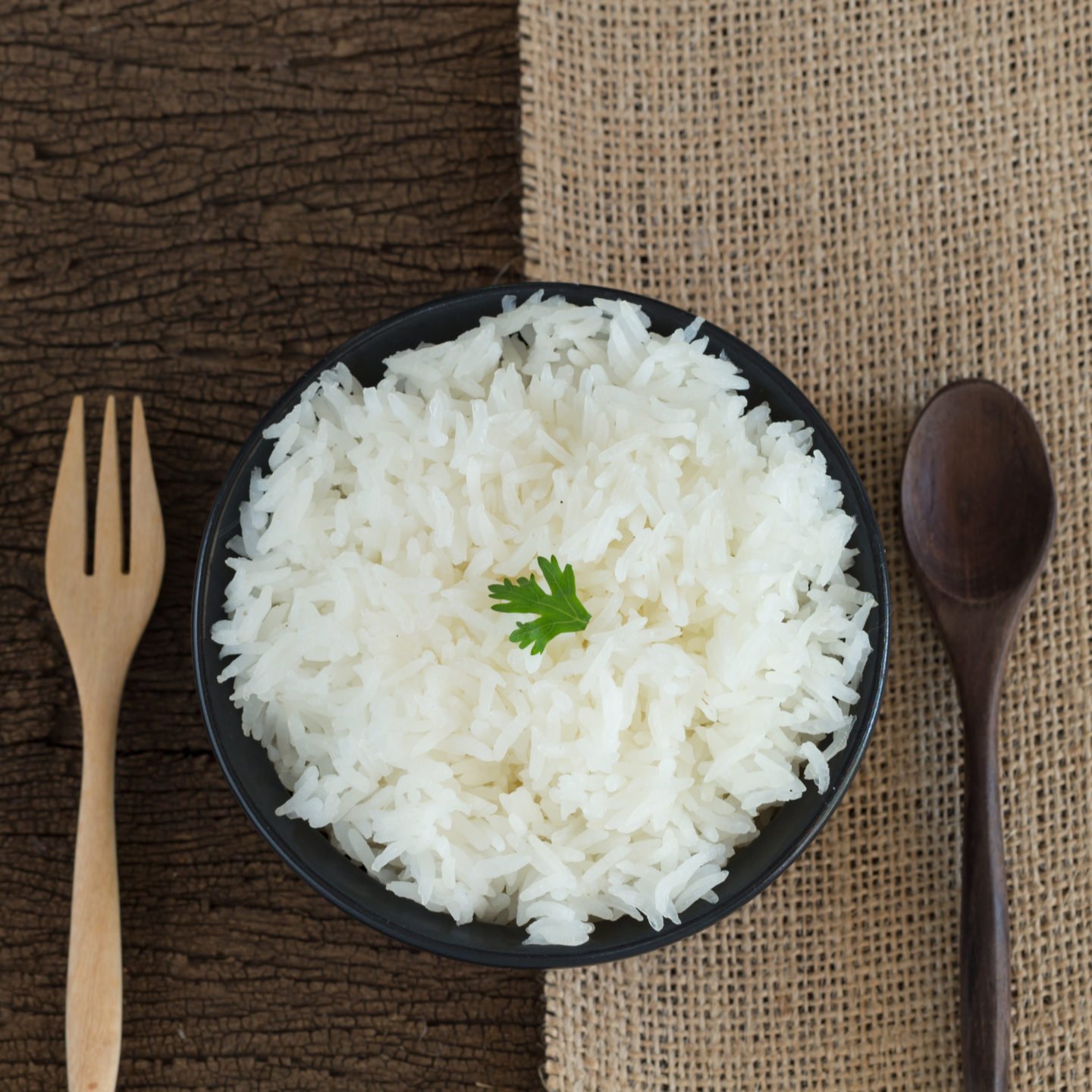 Suppose you're trying to on a keto-diet or calorie-deficit diet or just want a healthier alternative. In that case, you might consider replacing white rice with other options that have lower carbohydrate and higher fiber and protein contents. For example, riced cauliflower, riced broccoli, quinoa, whole wheat bread, barley, corn grits, potato and sweet potato, chickpea rice, and other fiber-rich alternatives exist.
This article will cover each substitute's nutrient content, preparation methods, and serving suggestions.
Table of Contents
Best Rice Alternatives
1) Quinoa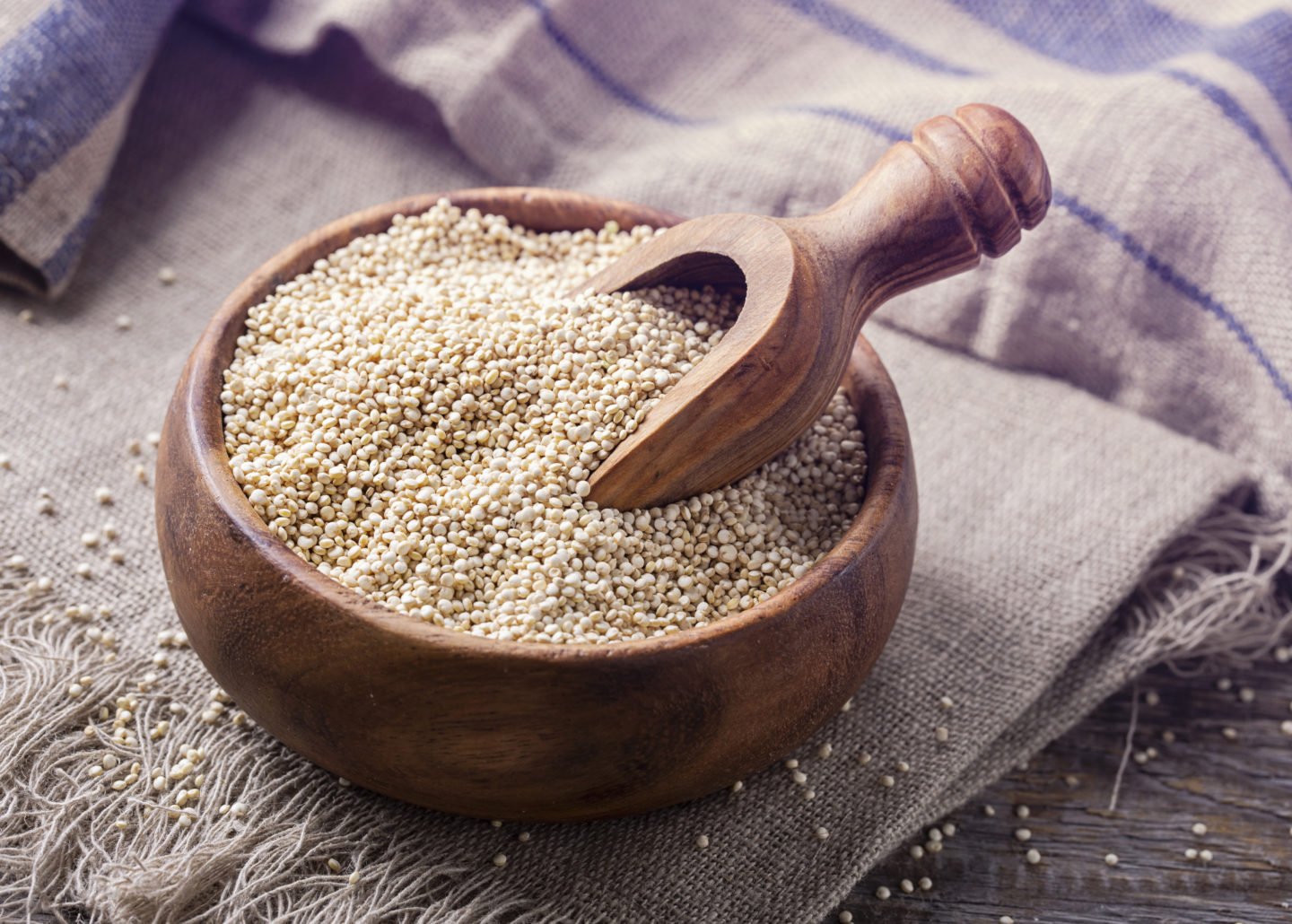 Quinoa is a gluten-free seed that packs a punch in terms of protein. Although prepared and eaten the same way as whole grains, quinoa is a seed from a plant, not a grain.
Quinoa contains twice more protein than white rice, 5 grams of fiber, 6 grams of healthy fat, and generally has higher nutrient levels than white rice. It's also important to mention that quinoa is a whole protein, which means it contains all nine essential amino acids.
Although it has about the same number of carbohydrates and calories as white rice, it has a lesser glycemic index and more fiber, making one full faster. If you don't know how to make quinoa, you just have to combine one part of the seeds with two parts of water and cook until the water is completely absorbed. After that, set it aside for around 5 minutes before eating it.
2) Adlai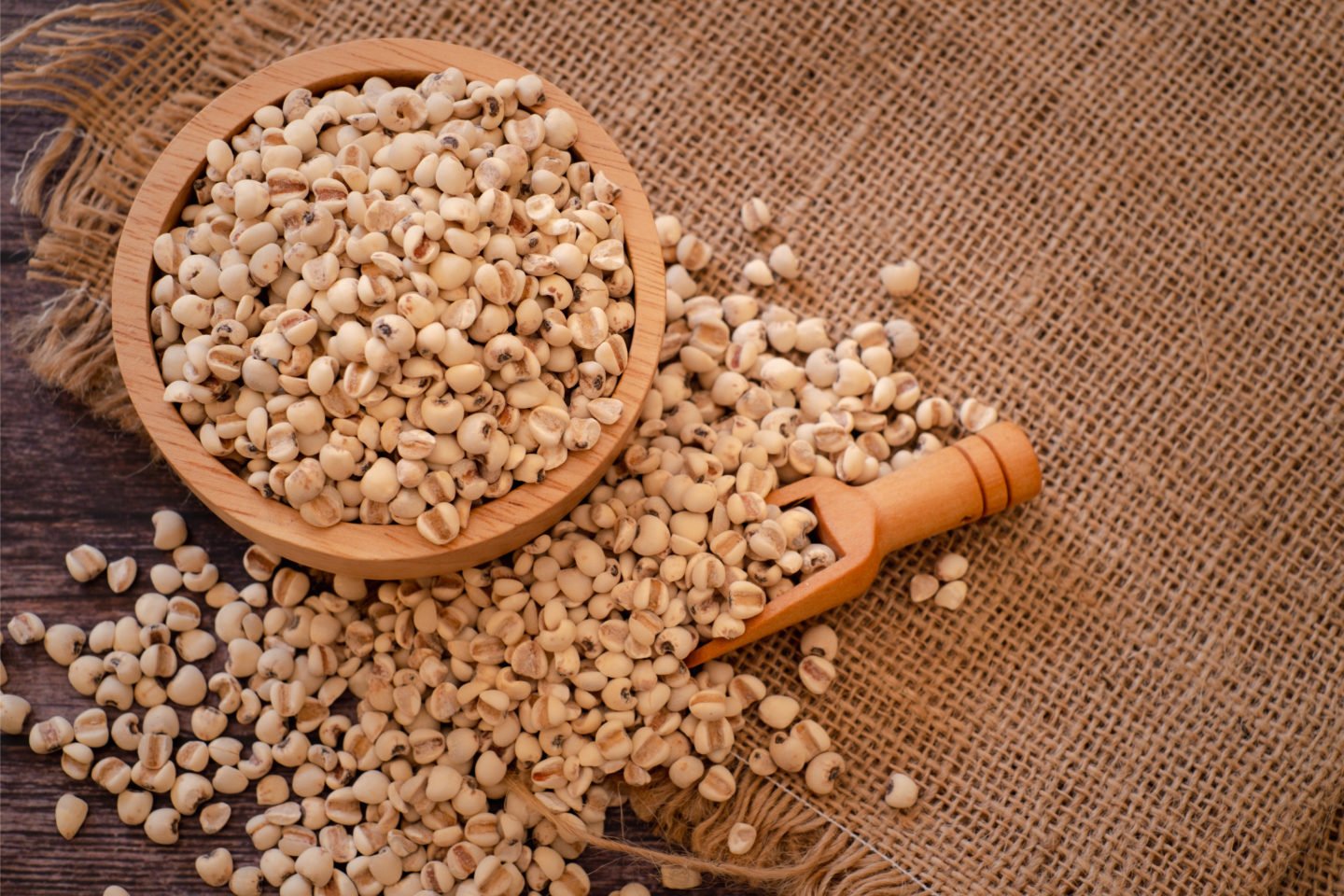 Adlai is usually found growing around the Philippines but can be purchased online. Despite the high carbohydrate levels, adlai has a low glycemic index, making it one of the best rice alternatives. Adlai also brings in 13.1 grams of protein and 9 grams of dietary fiber.
If you have high blood sugar levels or inflammatory issues, adlai can help. You'll enjoy adding it to a salad recipe and other pasta meals since the flavor is virtually pasta-like. To cook adlai, just throw one cup in a pot and add two cups of water. It takes 30-40 minutes of simmering for the adlai to be cooked, but you can also cook it in an automatic rice cooker.
3) Brown Rice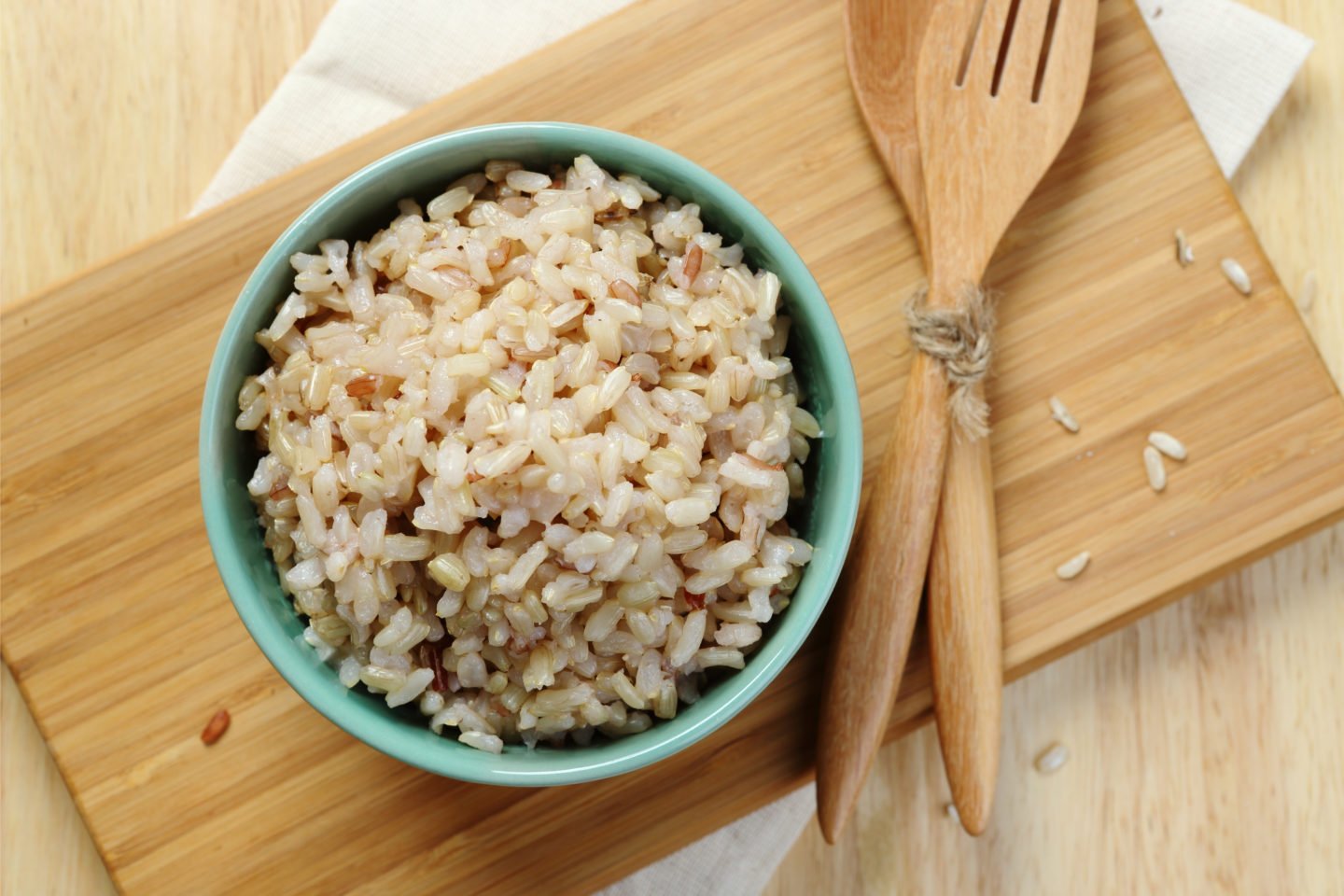 Brown rice is a traditional, healthier alternative to white rice and one of the most popular substitutions on our list. Although brown rice has slightly more calories than white rice, it also has far more fiber and protein. These two can help decrease cholesterol and regulate blood sugar levels; thus, brown rice is a great grain to try.
You can cook brown rice the same way you cook white rice, but note that brown rice is bland and drier. Nevertheless, this is for you if you're after an energy-boosting white rice substitute.
4) Riced Cauliflower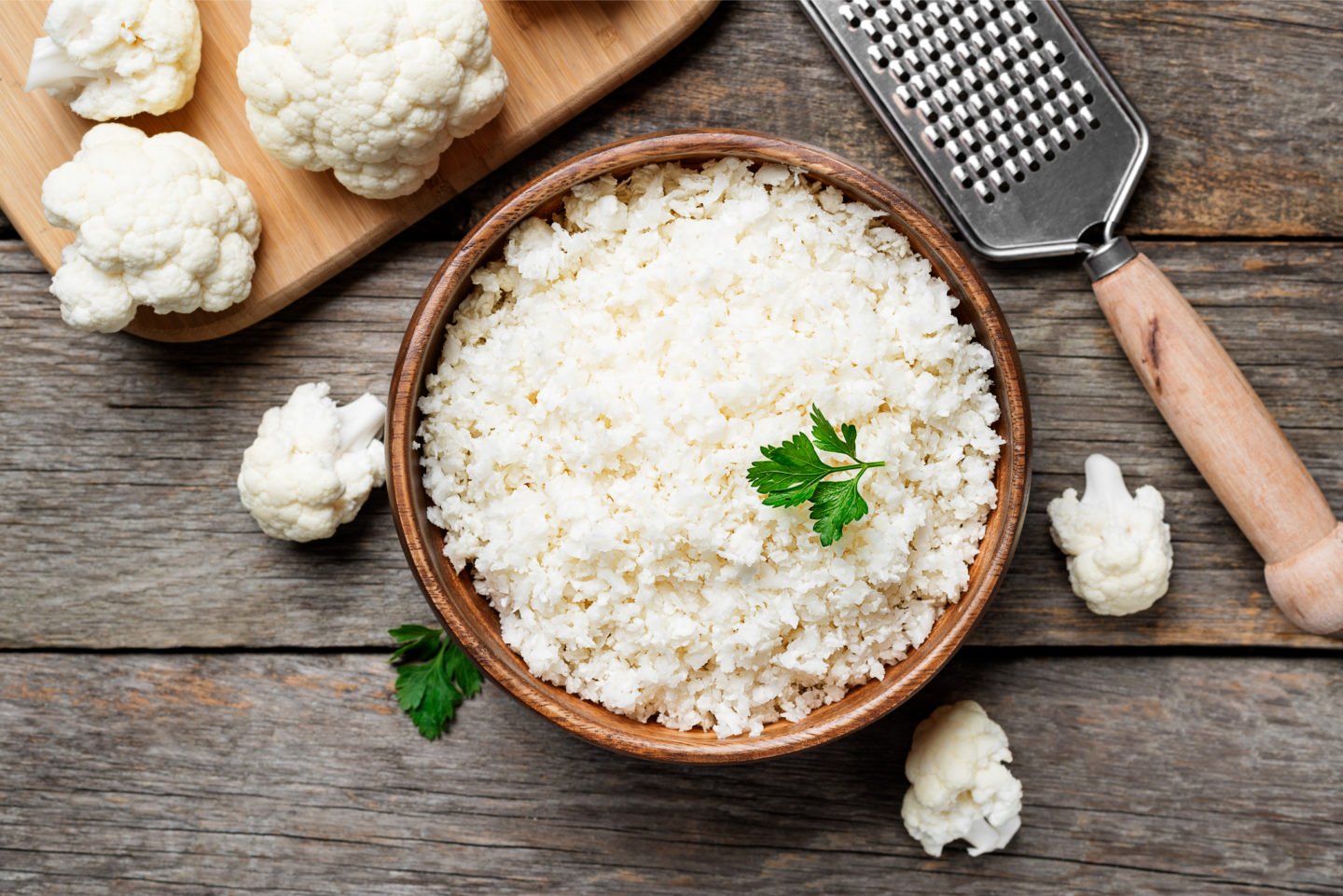 If you're doing a calorie deficit or keto diet, you must try riced cauliflower. This best rice substitute contains only 25 calories per serving of 100 grams, has 80% of daily needed vitamin C, and is rich in vitamin B6, fiber, and magnesium. Although the taste is much like cauliflower florets, the benefits outweigh the taste.
To make cauliflower rice, start by dividing your cauliflower into smaller sections. You can manually chop or shred them into smaller pieces that resemble rice or use a food processor to save time. Some prefer making cauliflower fried rice with a bit of olive oil and salt, but you can also boil it for less than 5 minutes if you want it to be oil-free.
5) Riced Brocolli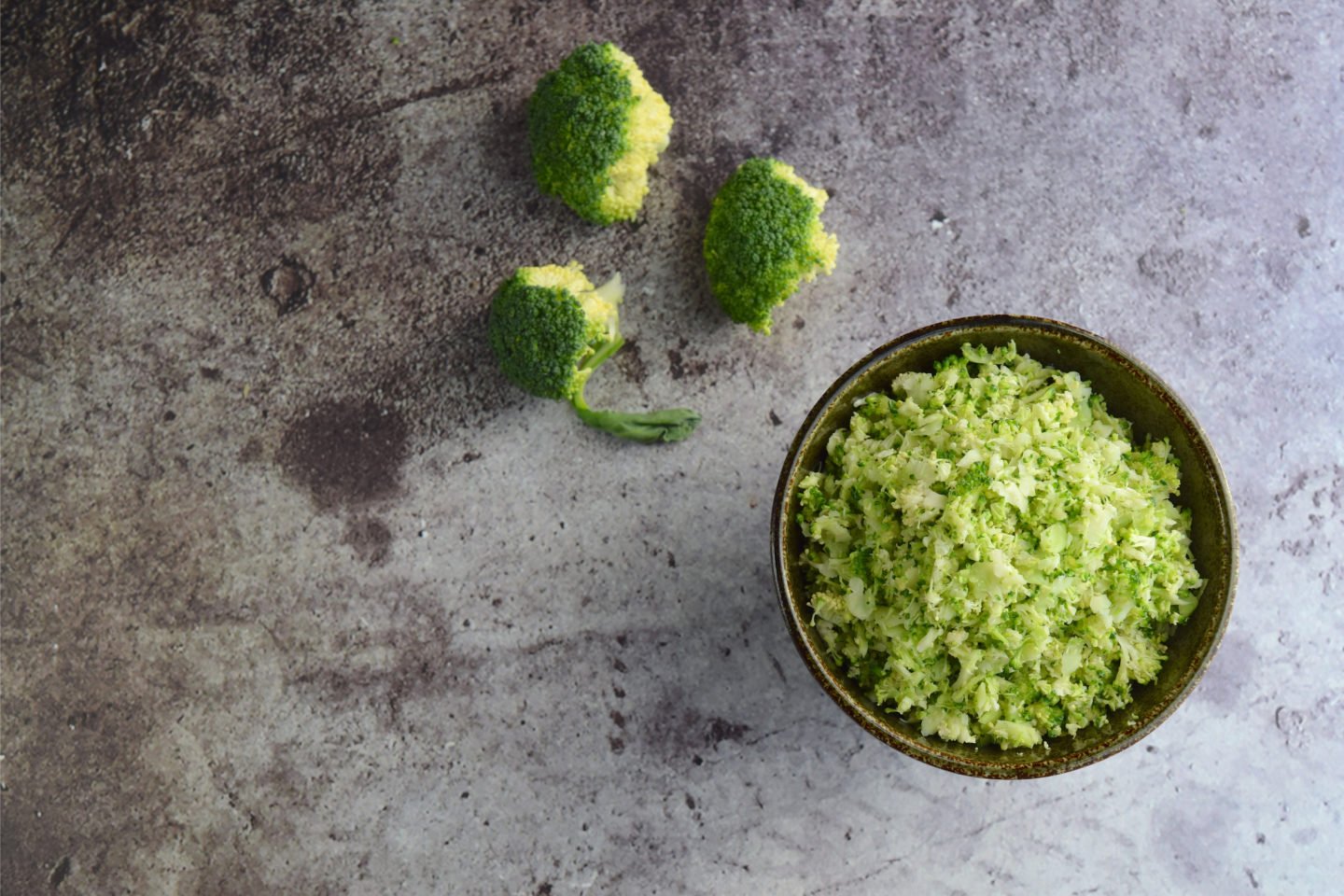 Broccoli rice is similar to cauliflower rice, except made with broccoli that has been sliced into rice shapes and then cooked like ordinary rice. You should include broccoli rice in your keto diet for two reasons. First, it is from a highly nutritious veggie low in net carbs, calories, and vitamins. Second, it is an enjoyable and healthy conventional rice alternative.
To prepare, you'll need some broccoli, which you may cut into bits and then slice into little rice-shaped pieces. You may also use a food processor. You can eat broccoli rice raw, but you can also make fried rice with a bit of olive oil and consume it that way.
6) Shirataki Rice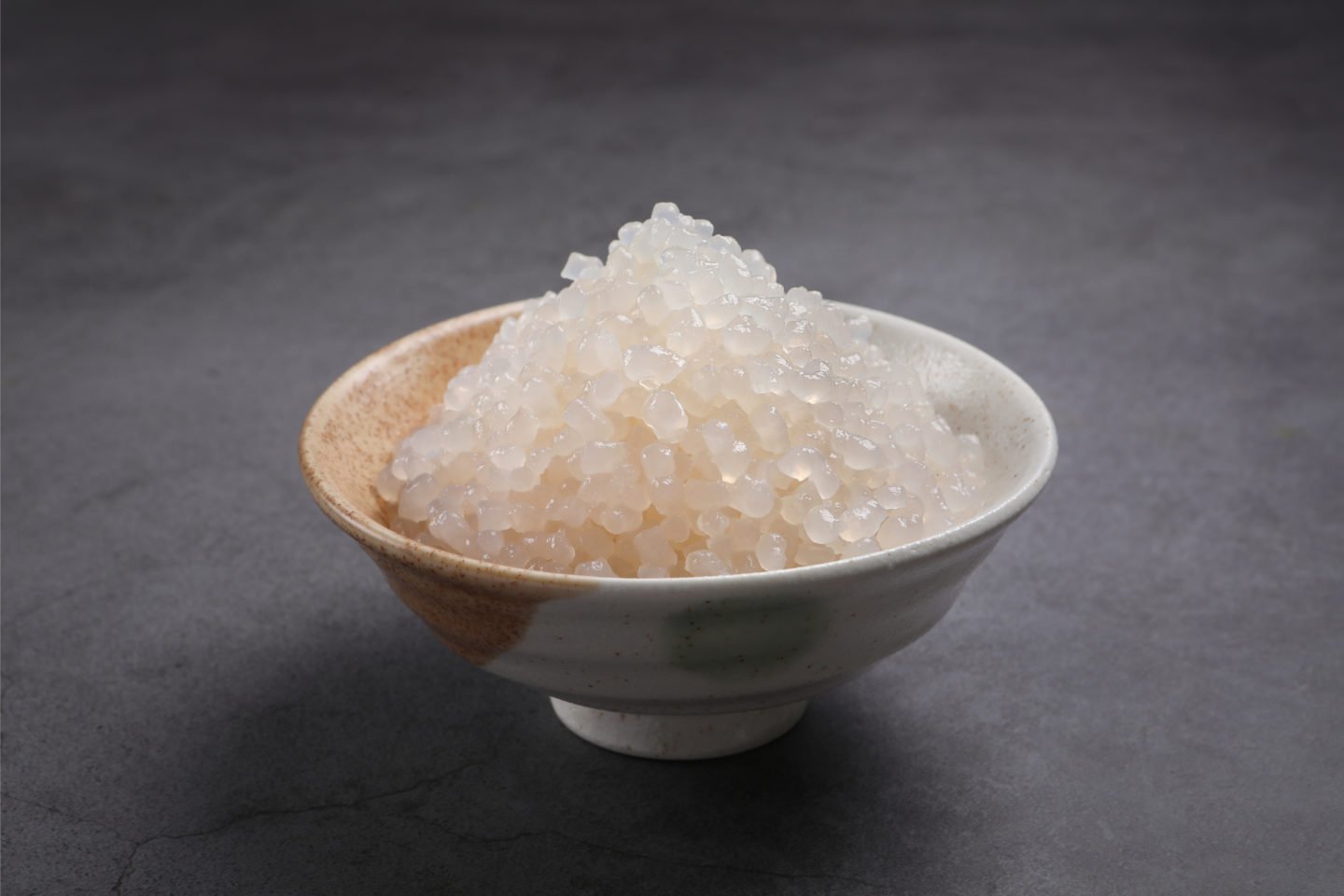 In some areas of Asia, shirataki rice is also known as miracle rice or konjac rice. Because shirataki rice has low net carbs and low-caloric characteristics, it is becoming more popular worldwide. It's also high in fiber glucomannan.
This vegetable resembles potatoes but is made from the konjac root and converted into rice-shaped grains by producers and consumers. A 100 g portion of shirataki rice has only ten calories and 5 grams of carbohydrate, all of which is dietary fiber. However, it does not contain protein. You can cook it alone or with rice, but note that adding rice increases calories.
7) Sweet Potato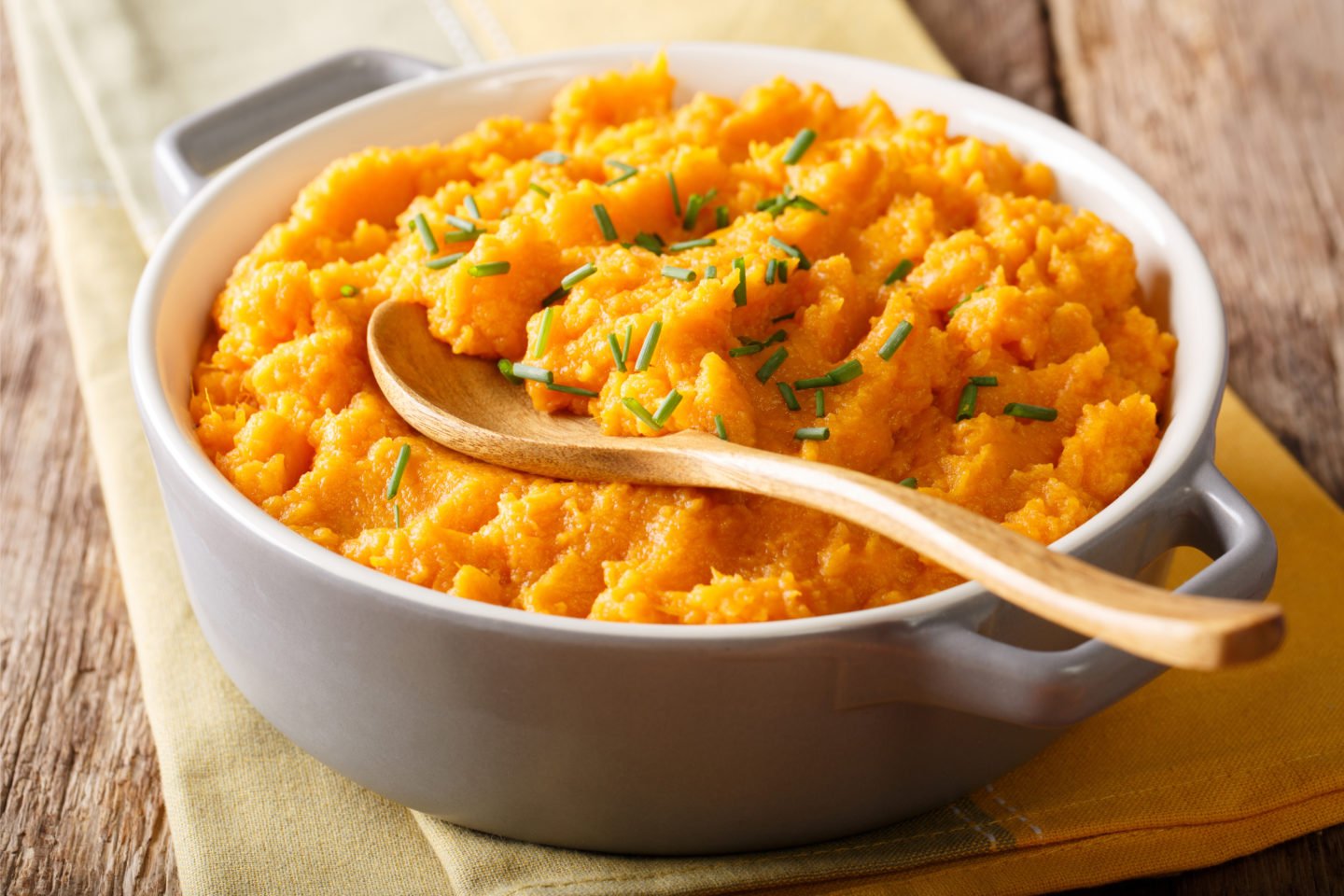 Sweet potato is one of the Japanese secrets to longevity since it contains high levels of vitamin C and vitamin A from its high beta-carotene concentration. It also enhances immunity. Although it offers the same calories and net carbs as white rice, sweet potatoes should be on your list if you want a nutritious and delicious alternative.
Boiling sweet potatoes can be done with the skin on or off, much like a regular potato. Boil the potatoes in salted water until soft, 10-12 minutes or longer, depending on how soft they are when pricked with a fork. You may also steam them or bake them in the oven.
8) Corn Grits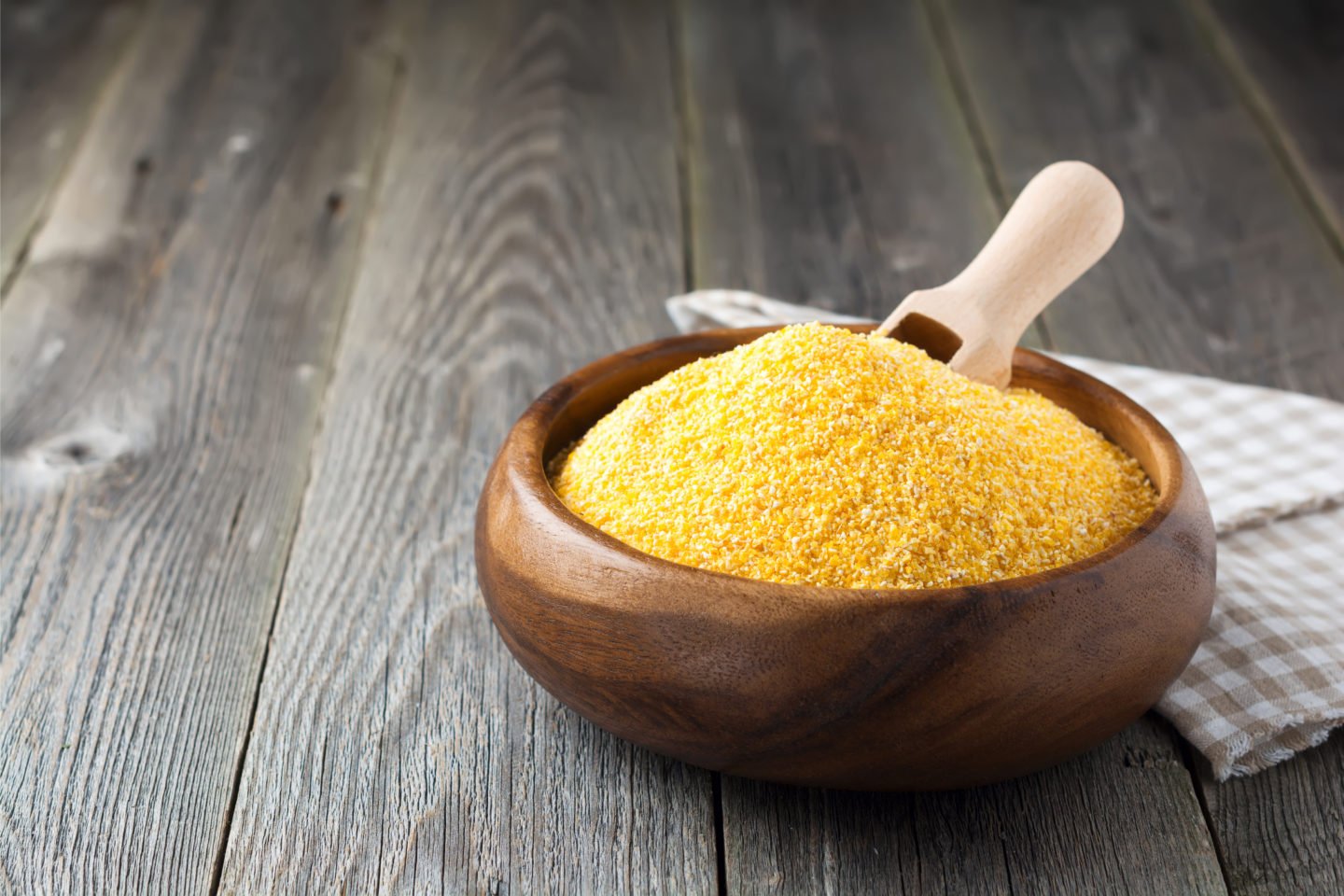 Corn grits are also known as cornmeal or polenta, and they're incredibly popular, so you've probably had them before. You will love this as it has lots of antioxidant carotenoids and fiber while having a low glycemic index. It contains almost the same carbs and calories as white rice but is a more nutritious alternative.
You may prepare it by letting it boil in water for a few minutes while stirring occasionally. You can serve it with any side dish to make it more flavorful!
9) Whole Wheat Bread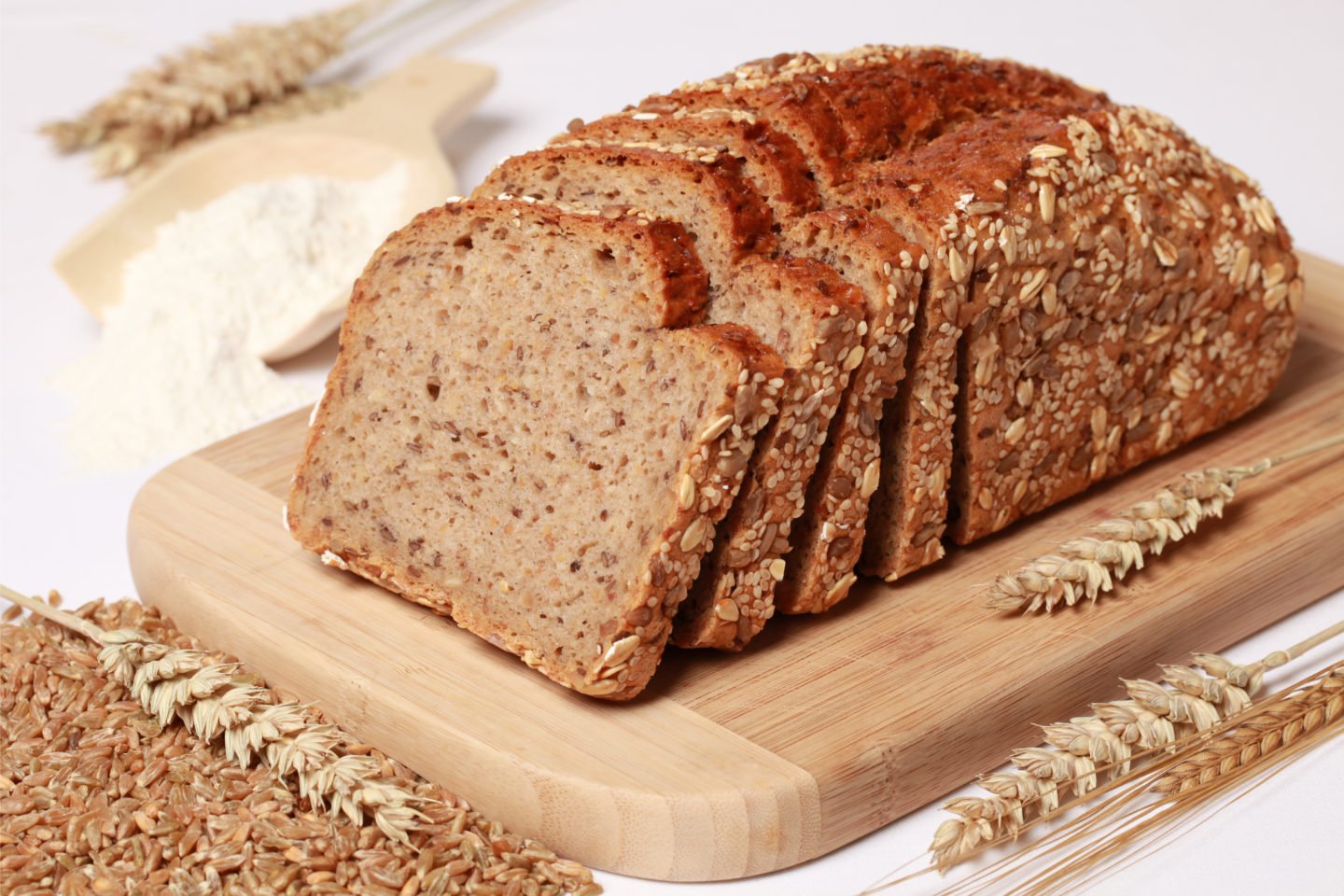 Whole wheat bread is significantly healthier than regular bread because it contains all of the nutrients found in wheat. This indicates that eating this type of bread will help you consume more dietary fibers, vitamins and minerals, and antioxidants. It is also readily available in grocery stores, so you can make this a backup in a pinch.
10) Buckwheat Noodles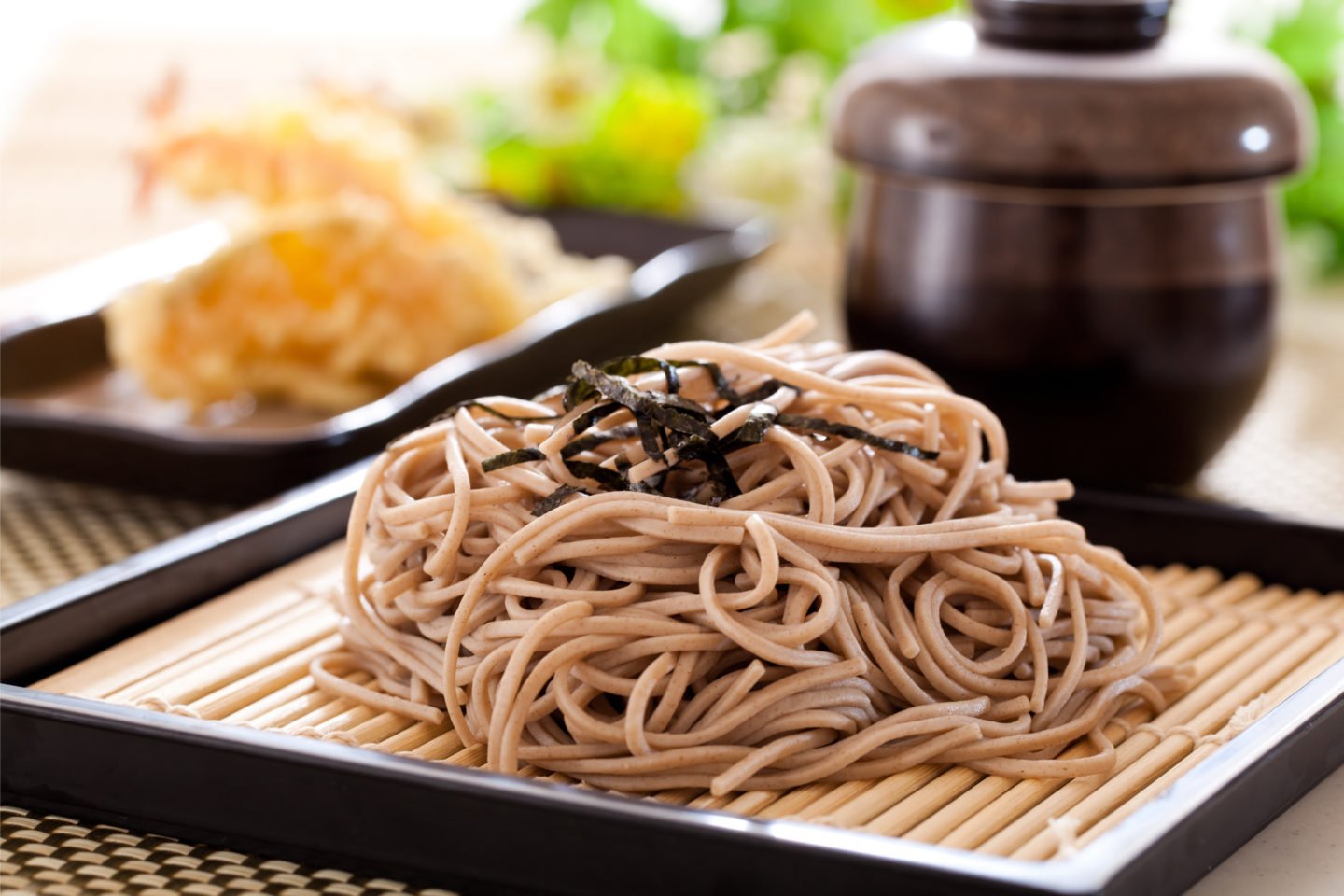 Soba is made with buckwheat flour and wheat, hence the name. It has a low glycemic index, which might aid individuals who need to watch their blood sugar levels. The rutin concentration of buckwheat differs from that of whole wheat spaghetti, and it is known to lower cholesterol levels, in part via limiting dietary cholesterol absorption in the stomach.
To prepare, bring a saucepan of salted water to a boil the soba noodles until soft, for about 3-4 minutes, much like traditional spaghetti noodles. Once they've been drained, place them in a saucepan of cold water and gently wash them to remove any extra starch.
11) Wholewheat Couscous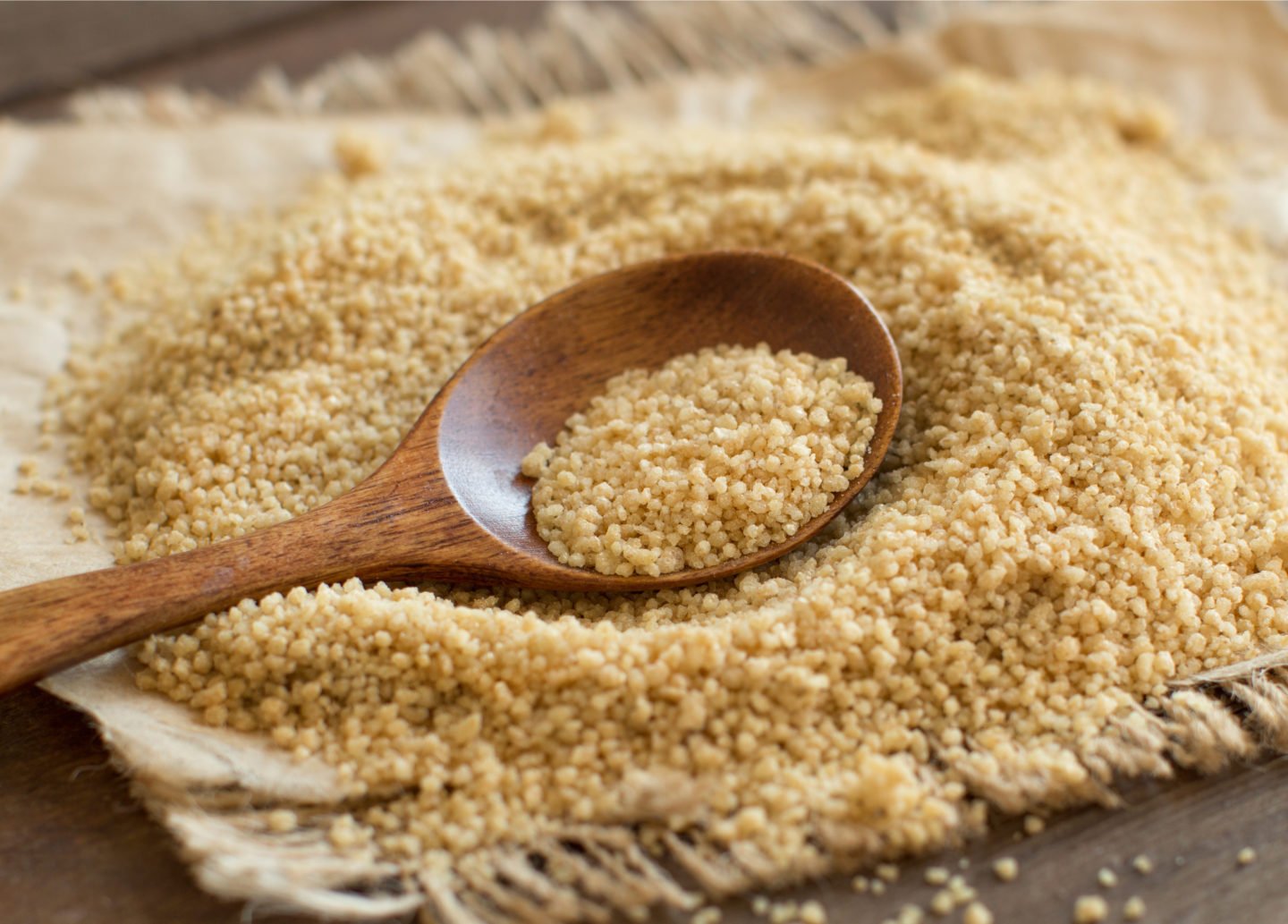 Couscous grains are little steamed semolina balls that are more nutritionally refined than pasta noodles. Couscous is low in sugar and fat, with high fiber content. It's also high in selenium, a potent antioxidant that aids in healing damaged cells and reducing inflammation.
To prepare, place 1 cup of couscous and mix with one cup of boiling water, cover, and steam for 10 minutes, or until liquid is absorbed. You can add butter and salt before covering it if you prefer. Once cooked, fluff the grains with a fork to break them apart gently.
12) Barley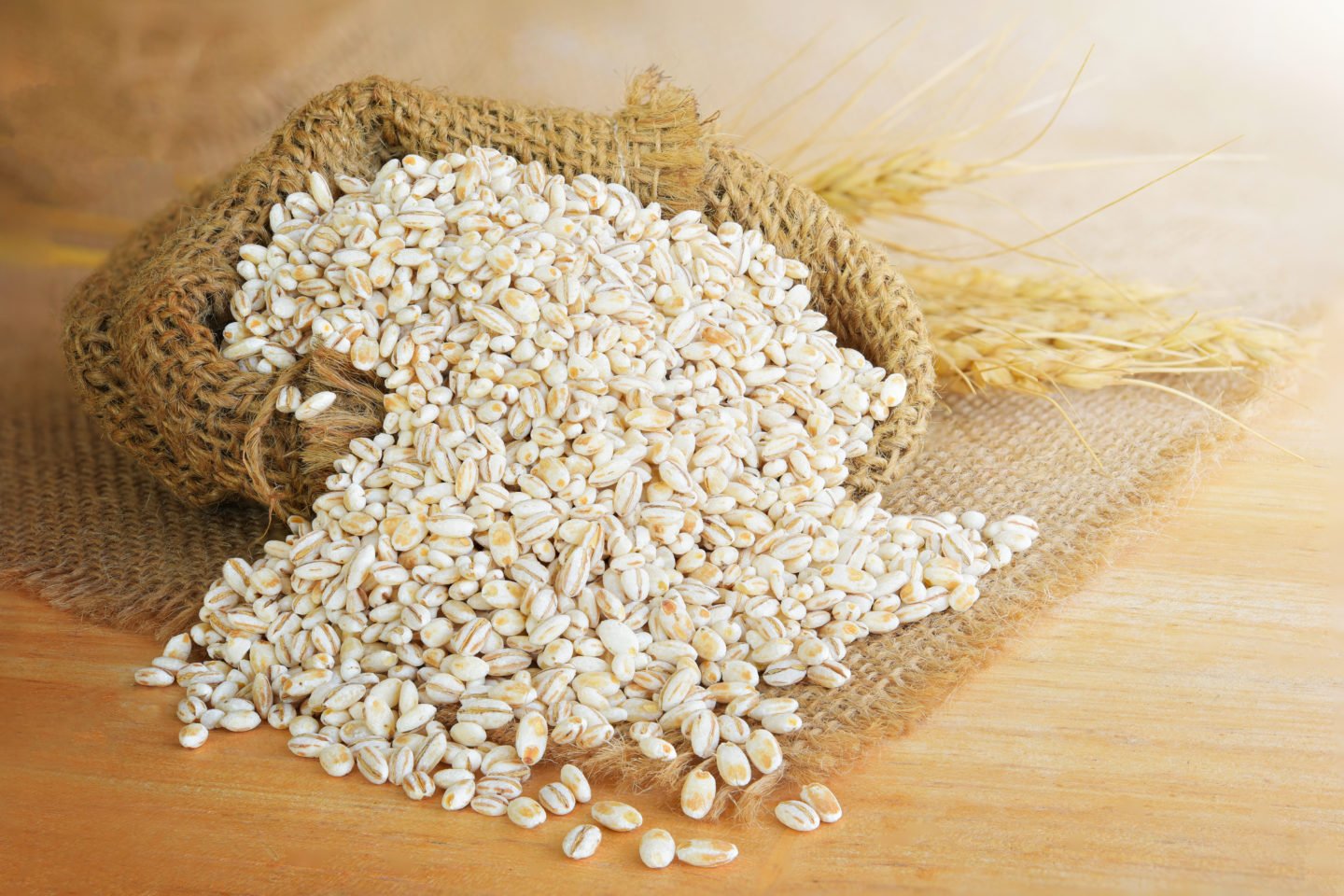 For a variety of reasons, barley is excellent weight-loss food. Although it contains high calories, barley will keep you fuller and prevent hunger because of its 17 grams fiber and 13 grams protein content. It can also help with digestion while reducing the risk of gallstone formations.
Barley's zinc and selenium also aid in reducing inflammation and improving general health. To prepare barley, just hull it and place it in water before boiling it. When the barley appears to be softening, drain the remaining water, and your barley is ready to serve.
13) Chopped Cabbage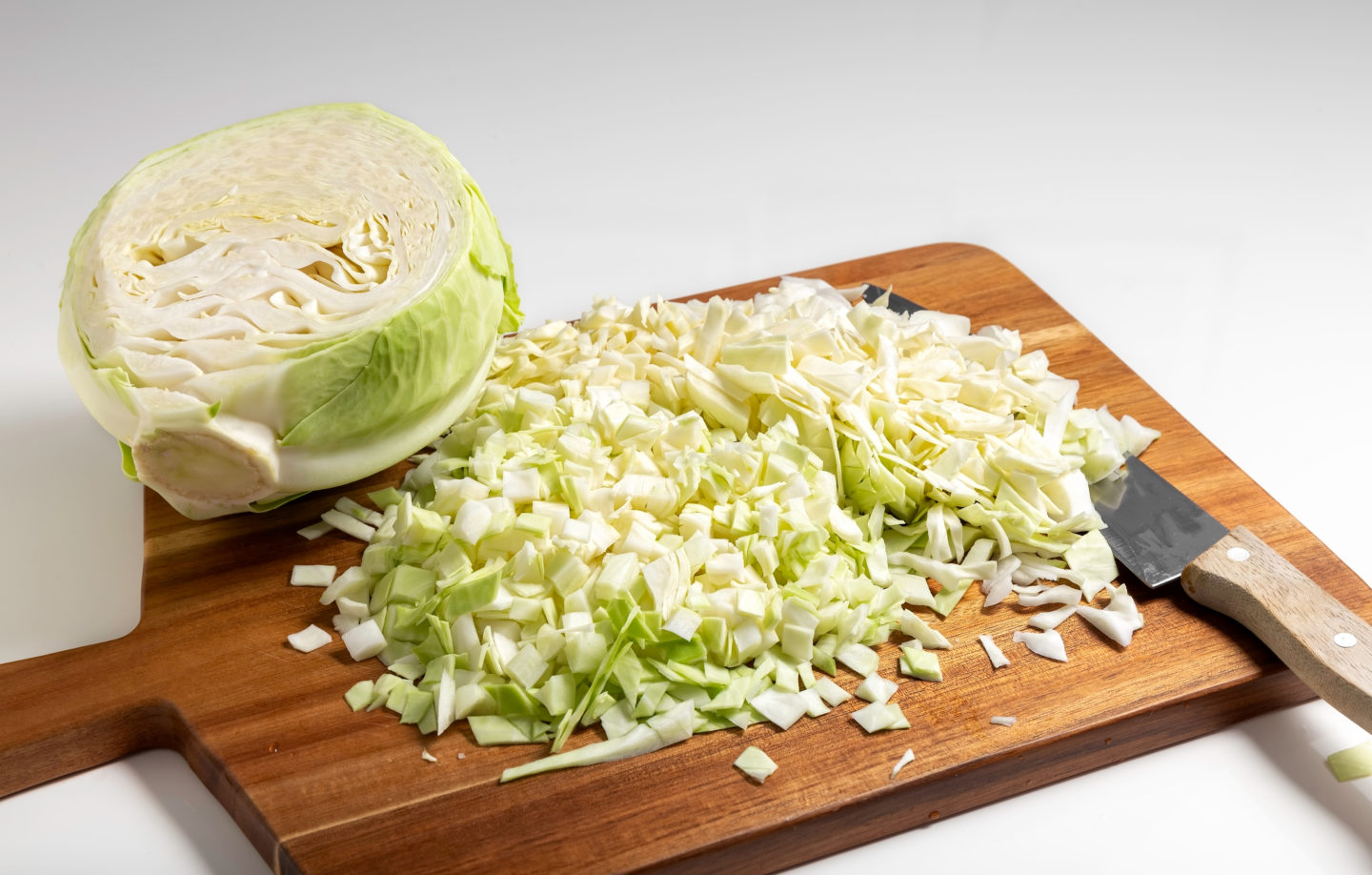 Cabbage is a vegetable that goes well with everything and is an excellent regular rice substitute. It's a low-calorie food that only provides 22 calories per serving but with high levels of vitamins. For instance, it gives 85% of the daily vitamin K needs, 54% vitamin C, 10% folate, manganese, vitamin B6, and 10% daily fiber.
To use cabbage as a rice substitute, start by shredding the veggie then chopping it into smaller pieces. You can eat it raw with garnish or mix it with other salad recipe ingredients. If you wish to cook it, blanching it for less than 5 minutes should do.
14) Farro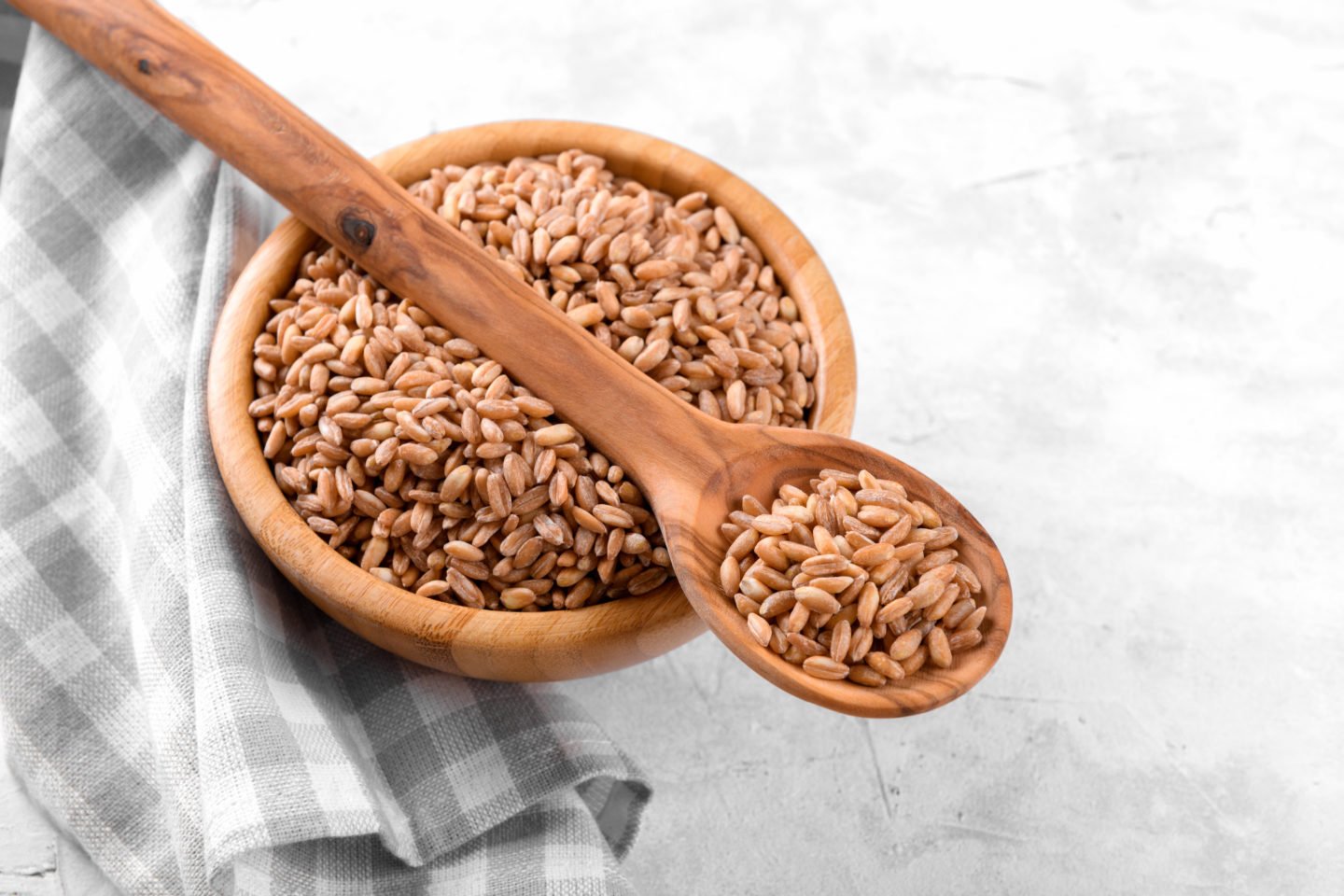 Farro is a good source of iron, fiber, and magnesium, which are key vitamins that your body needs. It is recommended for individuals suffering from bad heart health or diabetes. Farro is a low-carb white rice substitute ideal for following a ketogenic diet. To top it all, it looks like rice and has a chewy texture.
To cook farro, bring the water to a boil and add one cup of the grains. Simmer until the grains begin to soften. Adding salt and butter is optional, and you can serve it with other dishes as it complements everything well.
15) Bulgur Wheat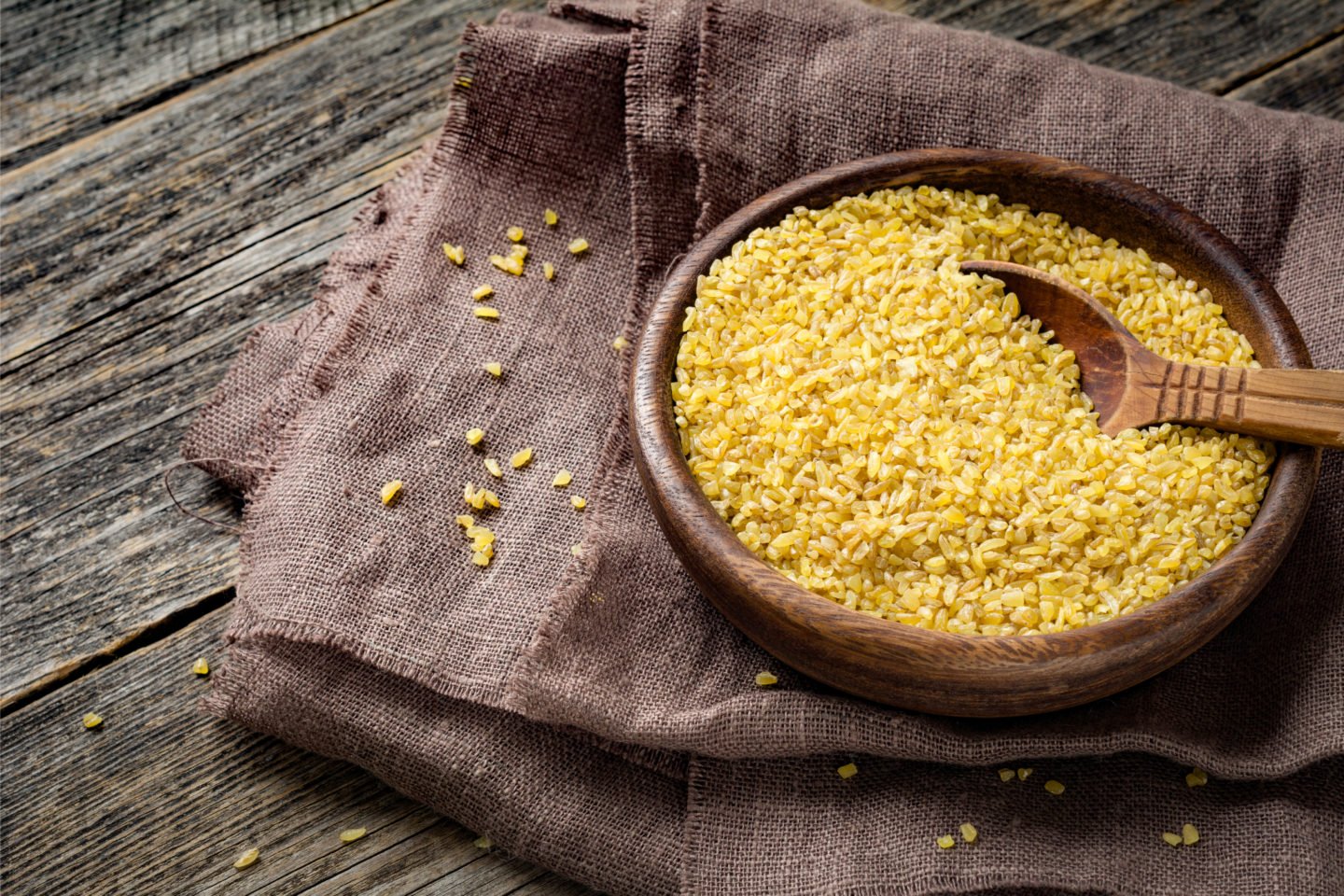 Bulgur wheat, which resembles couscous but is not a paste, is another excellent whole-wheat rice replacement. It's a high-fiber and high-protein alternative that offers high magnesium, potassium, and iron levels in one serving.
You can prepare bulgur wheat by boiling one part wheat with two parts of water. Cook on medium heat until the bulgur is soft, then drain any remaining water and set aside to cool before serving.
16) Freekeh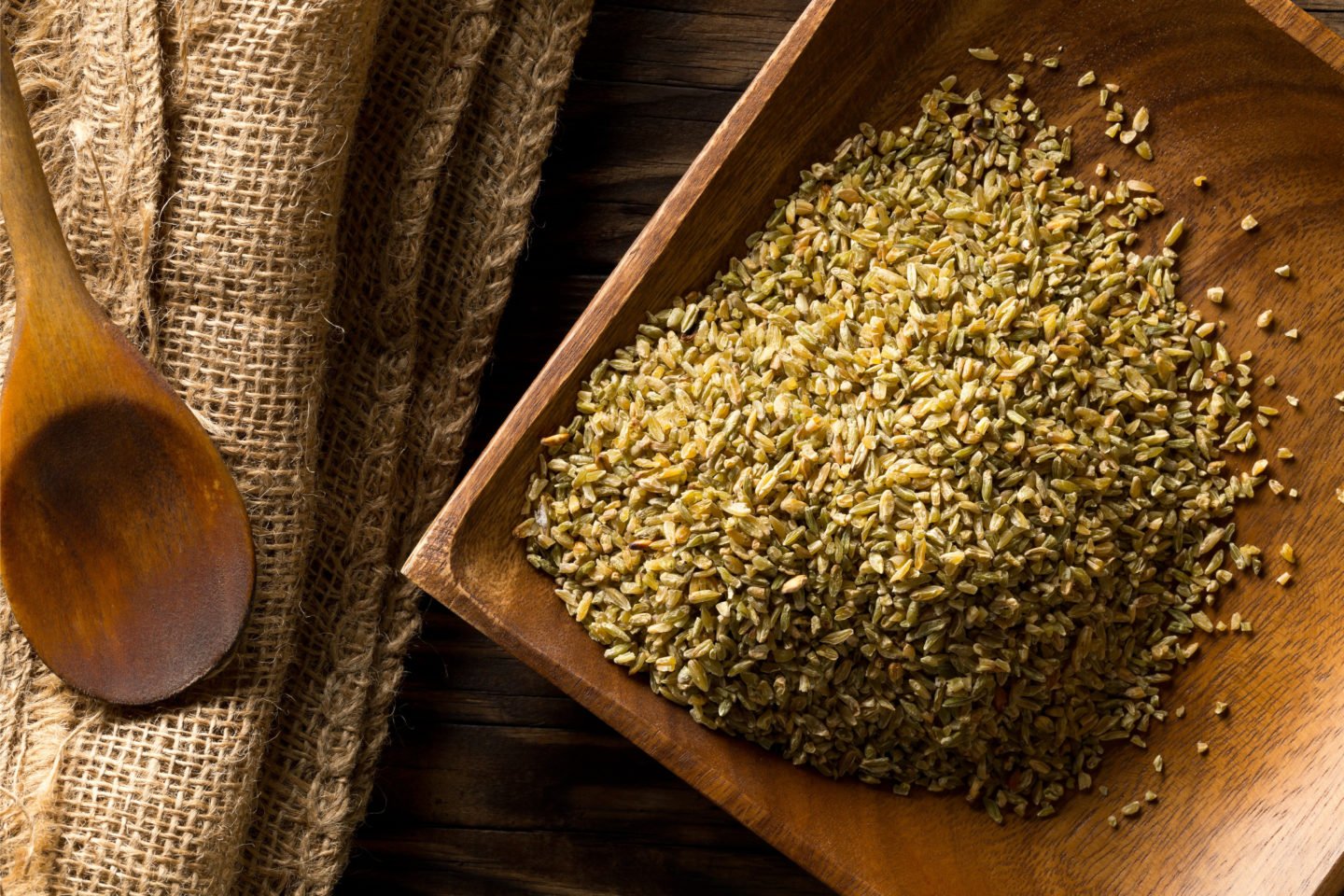 Freekeh is a full-grain rice replacement nearly identical to farro and barley. It is high in fiber, iron, protein, and other essential minerals. In texture, it resembles bulgur wheat and has a nutty flavor.
To make freekeh, combine one part of the grain with two parts of water and bring to a boil. You may allow it to simmer until it softens before serving it as part of your meal.
17) Potatoes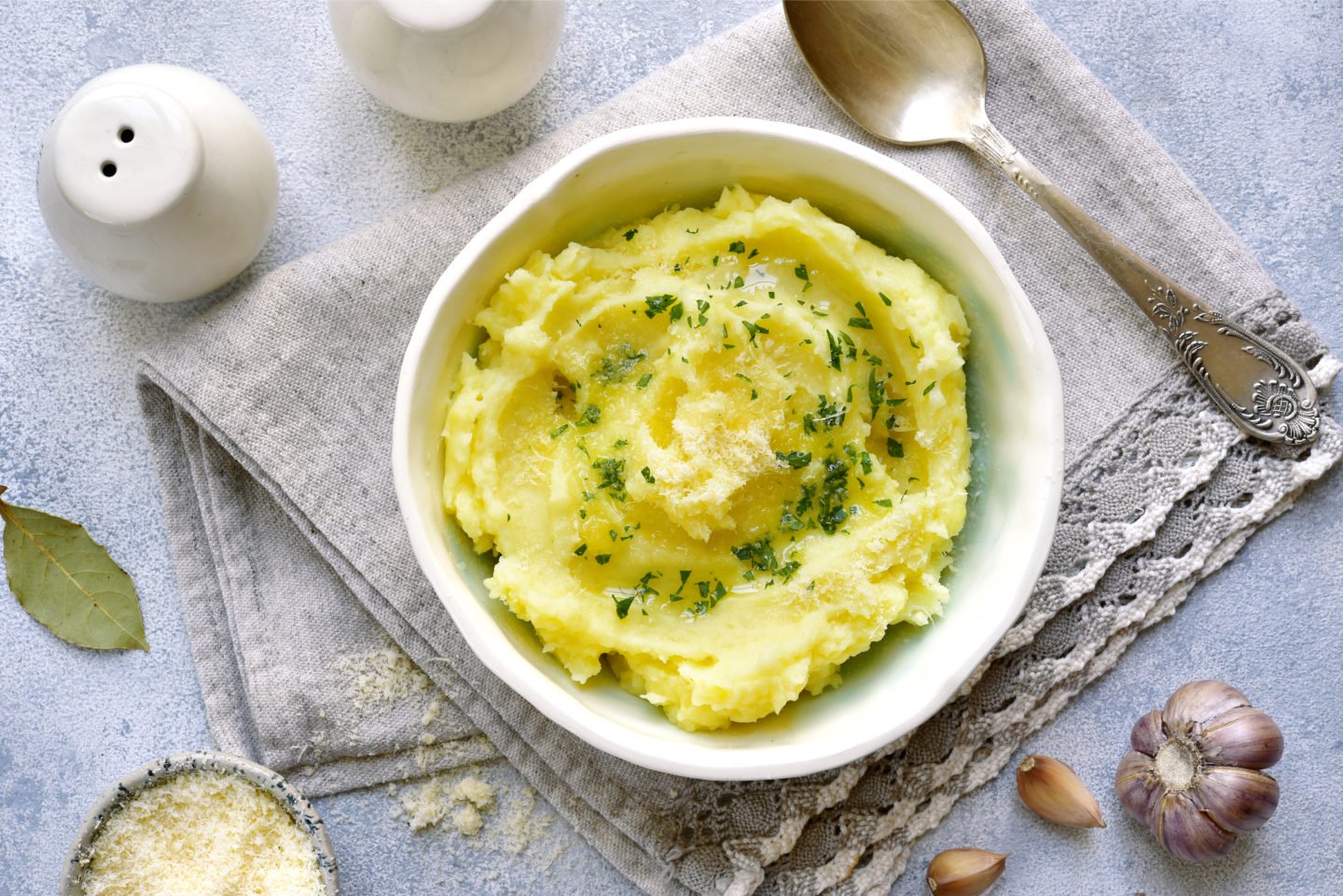 Regular potatoes are a rich source of potassium and vitamin C, vitamin B6, and fiber but only provide 77 calories per 100 grams. This alternative is perfect for hypertensive people, as potassium helps maintain normal blood pressure.
To prepare, you can add chopped potatoes to a pot of boiling water and simmer until it softens. Adding butter and salt to the mashed potatoes is a common habit, but you can also eat it as is or add cubed potatoes to a salad recipe.
18) Whole-wheat Orzo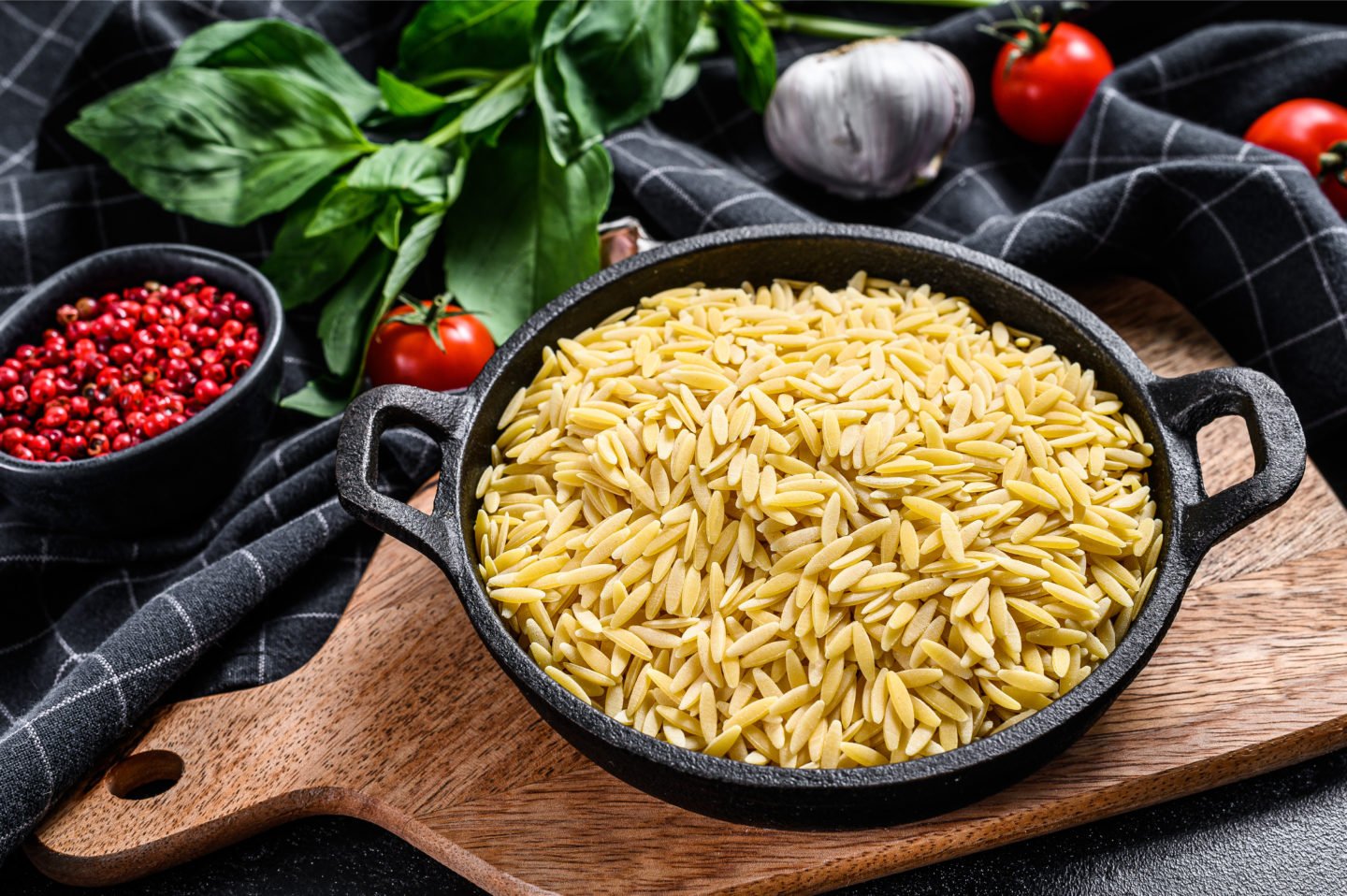 Orzo is a whole-wheat pasta shaped like rice. Although it provides higher amounts of calories and carbohydrates, it is a rich source of protein and fiber with no sodium content. Many still enjoy this despite the high calories as it promotes better digestion.
Cooking orzo is easy, as it is generally pasta. Just place the orzo in boiling water and wait for it to soften. Be careful not to overcook it, as that will result in a sluggish texture that may not be palatable.
19) Zucchini Rice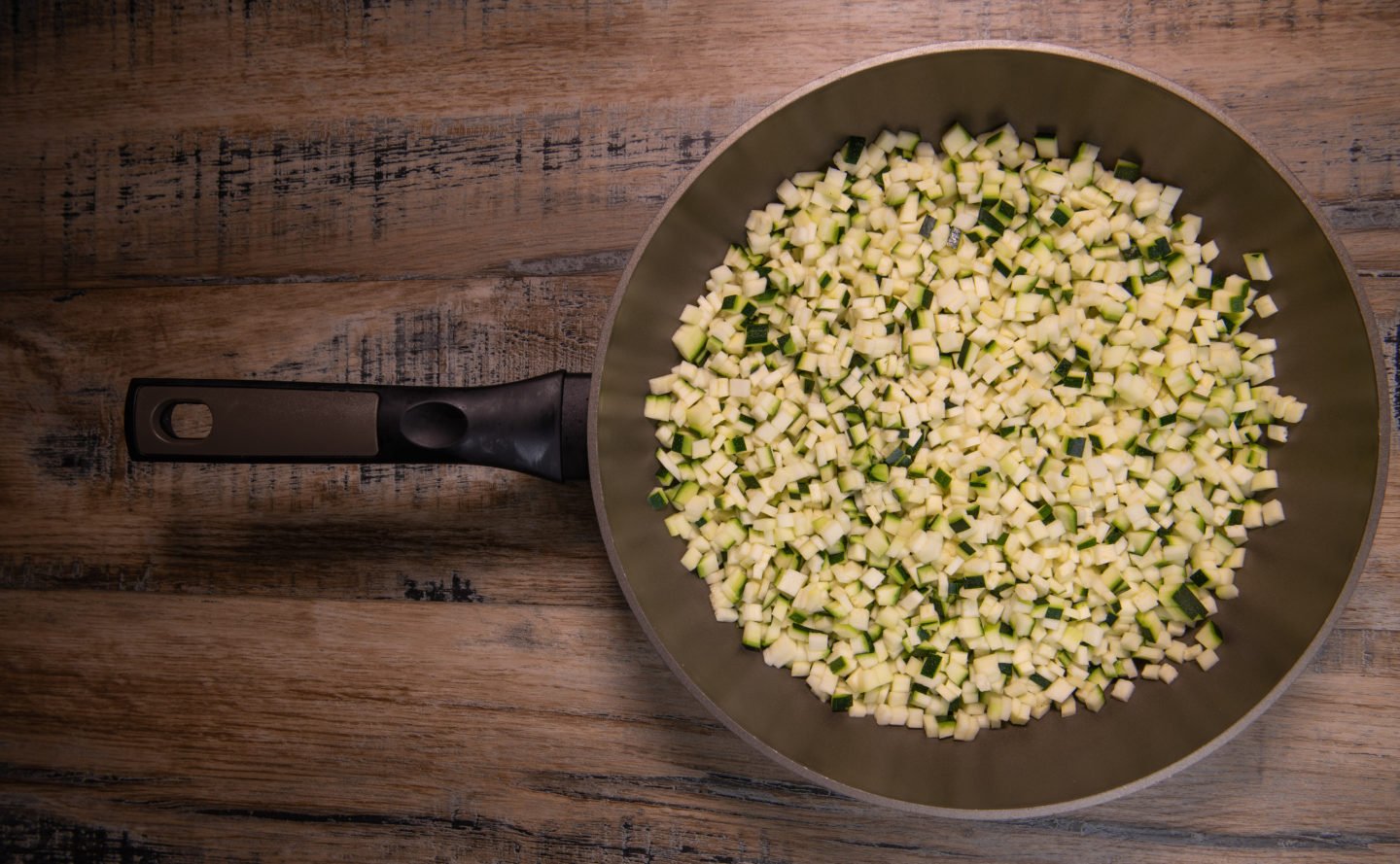 Zucchini rice contains minimal calories and is a perfect regular rice substitute for weight loss. It only has 17 calories but provides significant levels of vitamins and potassium. Like other vegetable substitutes in this list, you can eat zucchini rice by itself or add it as a salad recipe ingredient.
To prepare, simply peel the zucchinis and chop them into smaller pieces or use a food processor. You can try making zucchini fried rice with a bit of olive oil and salt to taste, but the healthiest way is to eat it as is.
20) Lentils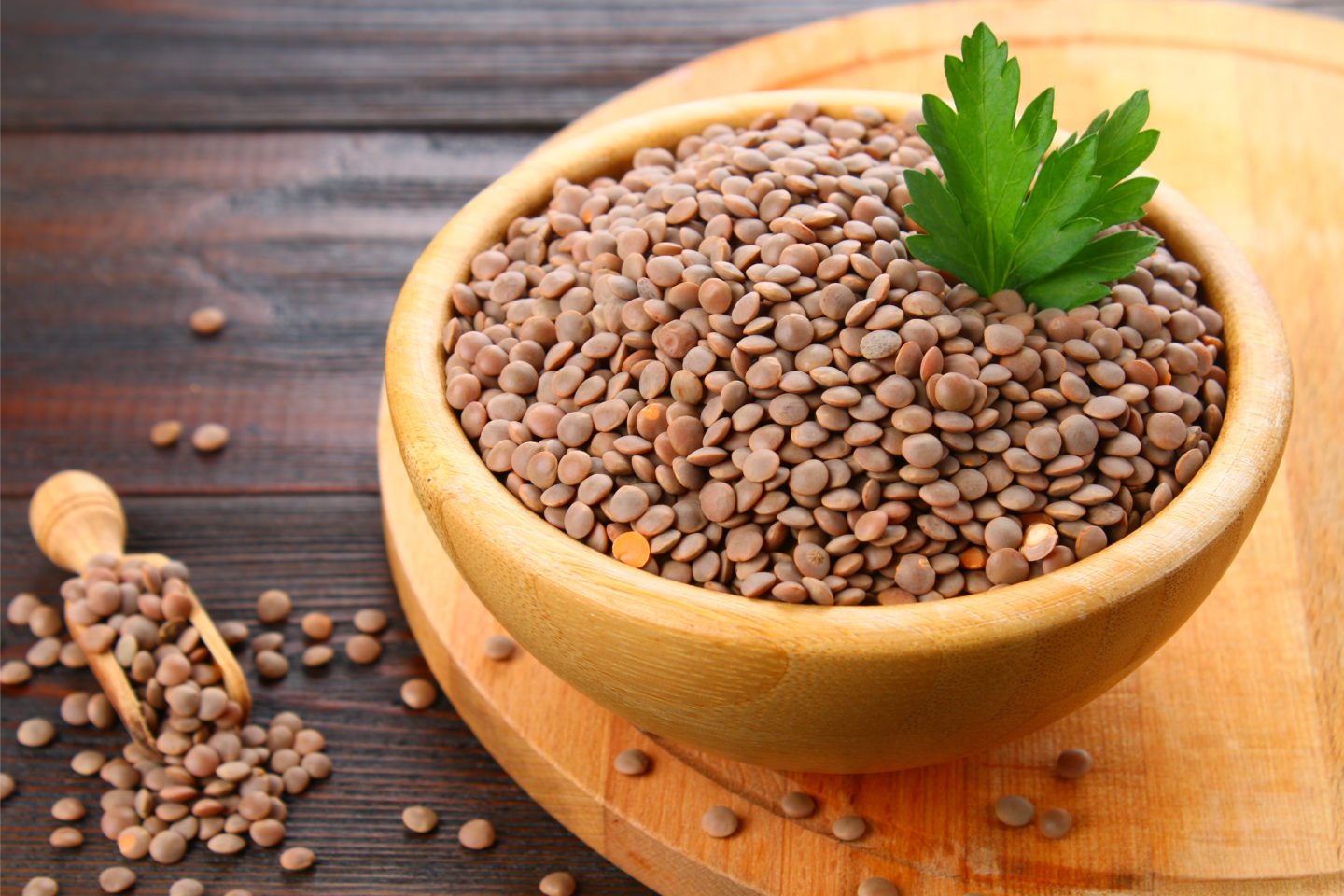 Lentil rice is not only delicious but also inexpensive. Lentils are rich in critical vitamins and minerals and fiber and protein, which help you stay energized throughout the day. It has lower calories than white rice but higher fiber, potassium, and iron levels.
You can cook a cup of dry lentils with 3 cups of water. Cooking time is typically 15-20 minutes, and it's important to note that the lentils double in size when cooked, so make sure to use a large pot.
21) Mushroom Rice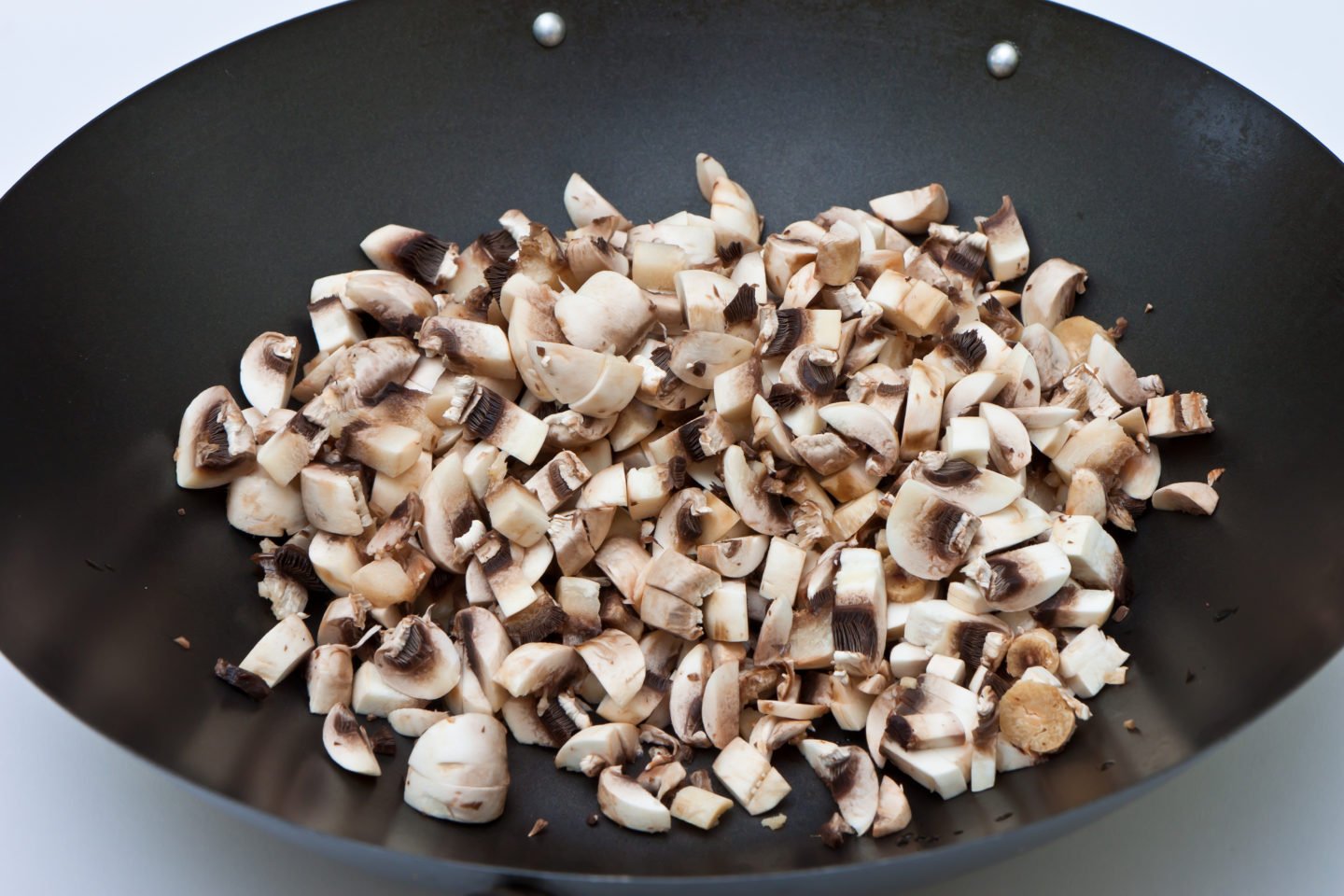 If you're after a low-calorie rice substitute that gives rich flavors, you should try mushroom rice. Although this is not a typical substitute and does not contain as many nutrients as other rice substitutes in this list, mushrooms are extremely low in calories, with only 22 calories per 100 grams.
To prepare, you will need a bunch of mushrooms and a food processor. Once done shredding the mushrooms, you can boil them or fry them with a bit of oil. You can also mix mushroom rice with other vegetable substitutes in this list.
22) Chickpea Rice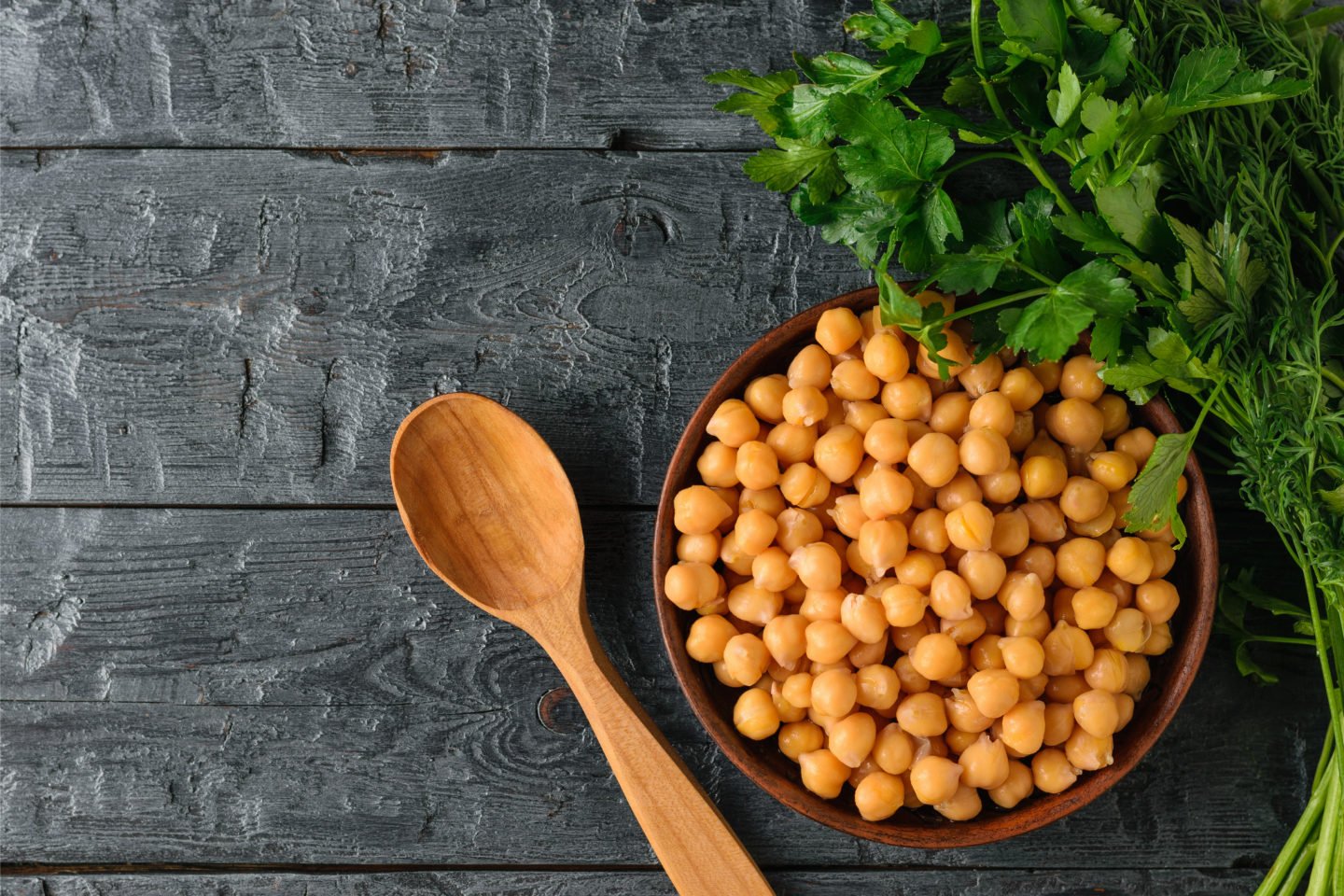 Chickpeas are a great source of essential nutrients. Although considered a high-calorie substitute, 100 grams of chickpeas provides 68% of the daily fiber needs, 25% potassium, 38% protein, and high levels of vitamin B6, magnesium, iron, and calcium.
To prepare, you need to soak the dry chickpeas, boil them, and simmer for 45 minutes. Then, use a food processor to mince them into a rice-like consistency. You also can add butter and salt to taste. Indeed, the riced chickpeas are soft and have a palatable taste.
23) Nuts
If you're trying to bulk up and need a healthier regular rice substitute that provides enormous amounts of protein, then you can try nuts. They provide 40% of the required daily protein intake, 28% fiber, 57% magnesium, and 85% healthy fat, all necessary for muscle development.
Any sort of nut may help you improve the taste of a rice-free supper while also making it healthier. If you prefer the flavor of raw nuts to that of roasted nuts, you can also consider them. However, keep in mind that the nuts are high in calories, so only take a few if you're in a calorie deficit.
White Rice Substitutes Summary Table
| Substitute | Notes |
| --- | --- |
| Quinoa | Contains the same calories but twice more protein than rice and has all nine essential amino acids. |
| Adlai | Has a lower glycemic index, very high protein and fiber levels, and tastes like pasta. |
| Brown Rice | Has high calories but with higher fiber, great for those who love working out. |
| Riced Cauliflower | The taste may not be appealing to everyone but has high vitamin B, C, and fiber levels. |
| Riced Broccoli | A rich source of vitamins and minerals and great for a low-carb diet. Can be eaten raw or fried. |
| Shirataki Rice | A perfect low-carb substitute. Only contains ten calories and 5 grams of carbohydrates. |
| Sweet Potato | Sweet and soft. Rich in vitamin C and A and manganese, it can boost immunity and skin complexion. |
| Corn Grits | Contains high levels of carotenoids, vitamins, and has a low glycemic index. |
| Whole Wheat Bread | An excellent backup for busy days. Great source of protein, calcium, iron, and magnesium. |
| Buckwheat Noodles | A healthy noodle made from wheat. Can lower blood cholesterol levels, perfect for snacking. |
| Whole Wheat Couscous | Tiny balls filled with nutrients. Contains high levels of fiber, low in sugar, and is fat-free. |
| Barley | Rich in fiber. Has high levels of protein; excellent for weight loss and keto diet. |
| Chopped Cabbage | Contains high levels of vitamin K and C. Has very low calories; great for weight loss programs. |
| Farro | Looks like rice and has a chewy texture. Contains iron, fiber, magnesium, and key vitamins. |
| Bulgur Wheat | Another high-fiber and high-protein rice substitute. Has high levels of essential minerals. |
| Freekeh | Has a nutty, smoky flavor and appears like farro and barley. Rich in essential nutrients. |
| Potatoes | Low-caloric substitute with high potassium levels; great for maintaining normal blood pressure. |
| Whole Wheat Orzo | A rice-shaped pasta. Excellent source of fiber and protein despite the high-calorie content. |
| Zucchini Rice | Another low-calorie rice substitute. Easy to prepare; can be eaten raw or mixed into a salad. |
| Lentils | Rich source of fiber, protein, and iron. Has low calories; great for weight loss. |
| Mushroom Rice | Contains only 22 calories. A great alternative that offers rich flavors. |
| Chickpea Rice | A powerhouse of nutrients. Chickpea rice is soft and is palatable even to kids. |
| Nuts | Rich source of protein and fiber. Has high calorie content; not advised for calorie deficit diet. |
Related Questions
What are the types of rice?
There is a bunch of commercially available rice. The most known types of rice are the following:

- Arborio rice
- Basmati rice
- Black rice
- Jasmine rice
- Red rice
- Black rice
- Parboiled rice
- Brown rice
- Carnaroli rice
What can you substitute for sushi rice?
Although Japanese rice is commonly used, you can use basmati rice, arborio rice, jasmine rice, or other healthier alternatives such as quinoa, black rice, cauliflower rice, riced broccoli, couscous, and brown rice.
Can you freeze cauliflower rice?
You can freeze your uncooked or cauliflower fried rice for up to 3 months, but it may not be as crunchy as fresh cauliflower rice. Make sure to place the riced cauliflower in ziplock bags.
What is a low-carb alternative to rice?
Vegetable rice types are the best low-carb rice substitutes. You can use riced broccoli, riced cauliflower, riced mushroom, riced zucchinis, and chopped cabbage as substitutes.
What are the best alternatives for rice?
Depending on your need, you can opt for rice substitutes with higher fiber content, such as wheat products. If you wish to follow a calorie deficit diet, the best replacements are riced vegetables.