Finding the best cannellini bean substitute will let you make minestrone whenever you like and give you more choices. While the cannellini bean's smooth texture and mild, nutty flavor may be unique, plenty of other options can serve as a good alternative.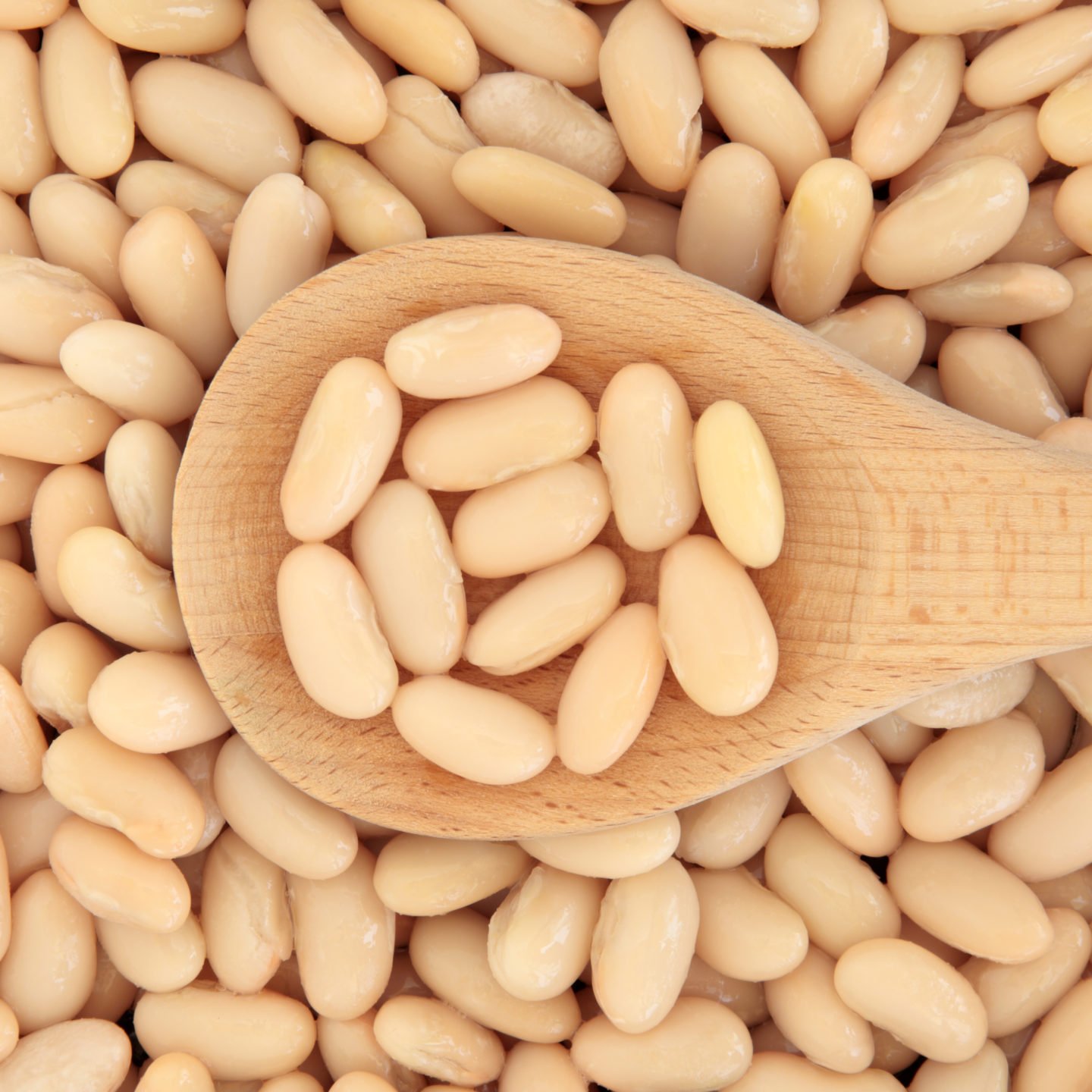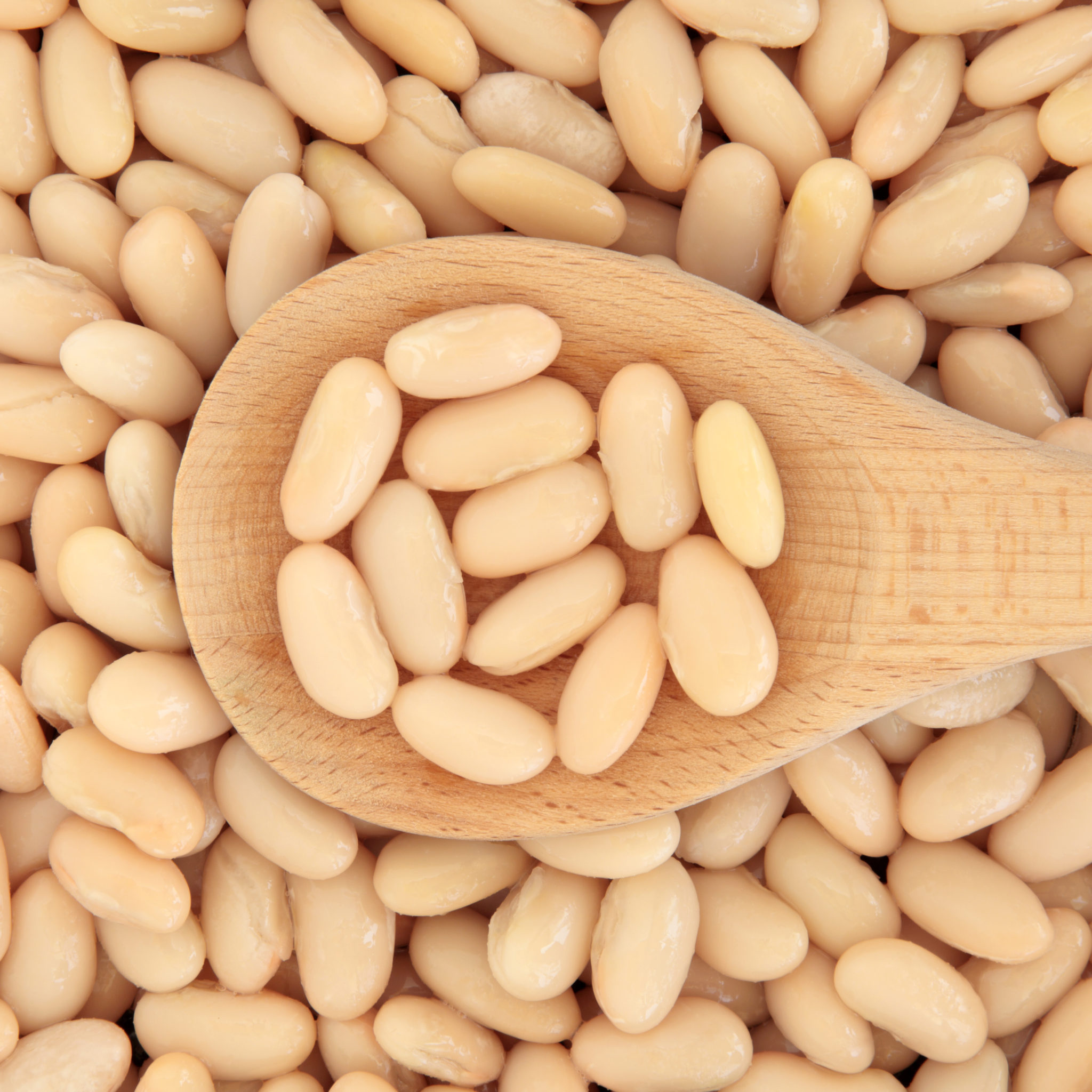 When searching your local bean aisle, kidney beans and great northern beans may be your best bet. Each offers something slightly different in flavor or texture that comes close to that classic cannellini bean flavor.
Though if you're looking for other cannellini bean substitutes, there are plenty of alternatives to consider. Check your pantry to see if you have any of the following at hand, or choose your favorite and add it to your next grocery list.
Table of Contents
Best Cannellini Beans Substitutes
1) Kidney Beans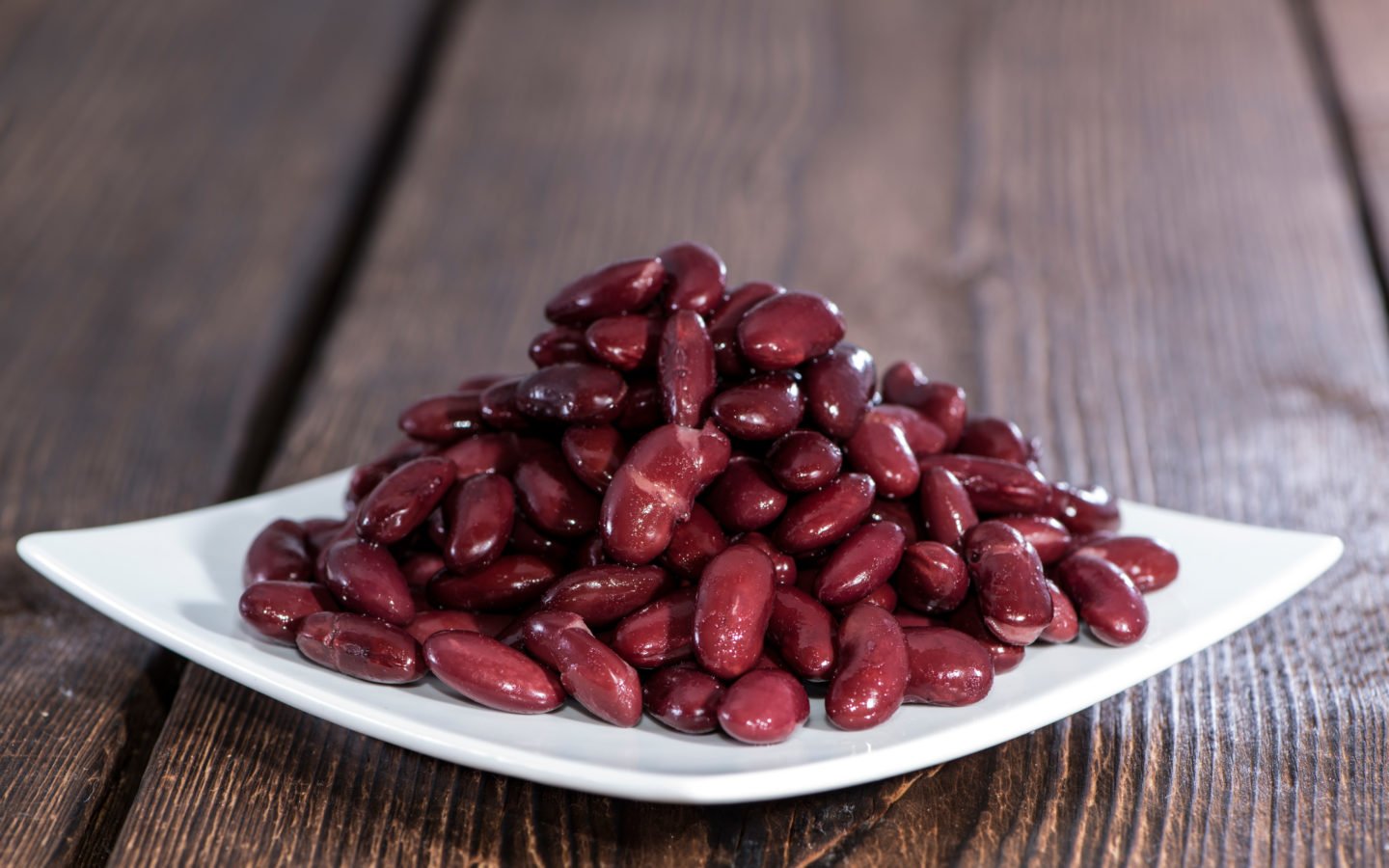 Since kidney beans are closely related to cannellini beans, you can use them interchangeably. Their similar shape and size allow you to cook them in the same way, with a 1:1 ratio. The main difference is the kidney bean's deep, earthy red color.
In terms of flavor, there is a slight difference. Kidney beans have a deeper umami flavor, similar to red meat. The difference may be noticeable when the beans are eaten plain, as in a salad.
Try using kidney beans in salads, chili, or even minestrone. In heavier dishes with a hearty flavor, you'll hardly even notice the difference. One other factor to keep in mind is their slightly tougher skin.
2) Great Northern Beans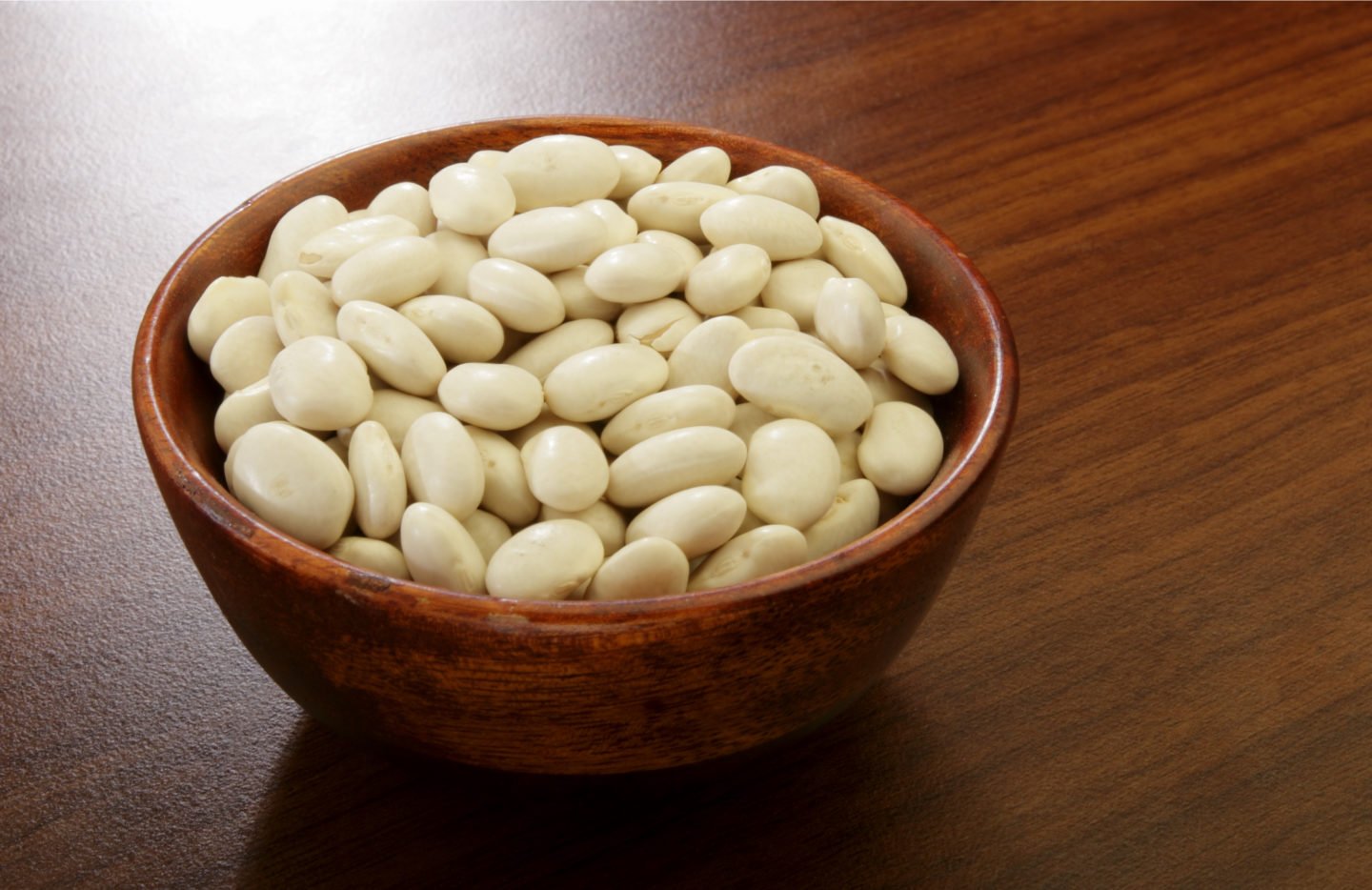 If you're looking for something that looks similar, you can't do better than great northern beans. This white, medium-large bean is often confused with cannellini beans, mainly because it has a similar texture and flavor. Feel free to use them interchangeably, though keep in mind that great northern beans have firmer outer flesh.
While similar-looking, great northern beans are actually a bit smaller than cannellini. They also have a milder flavor with the same nutty overtones.
Great northern beans are the best alternative if the bean's classic white color is important. Since they have tough outer flesh, you should also consider using them when you need beans that will hold their shape.
3) Butter Beans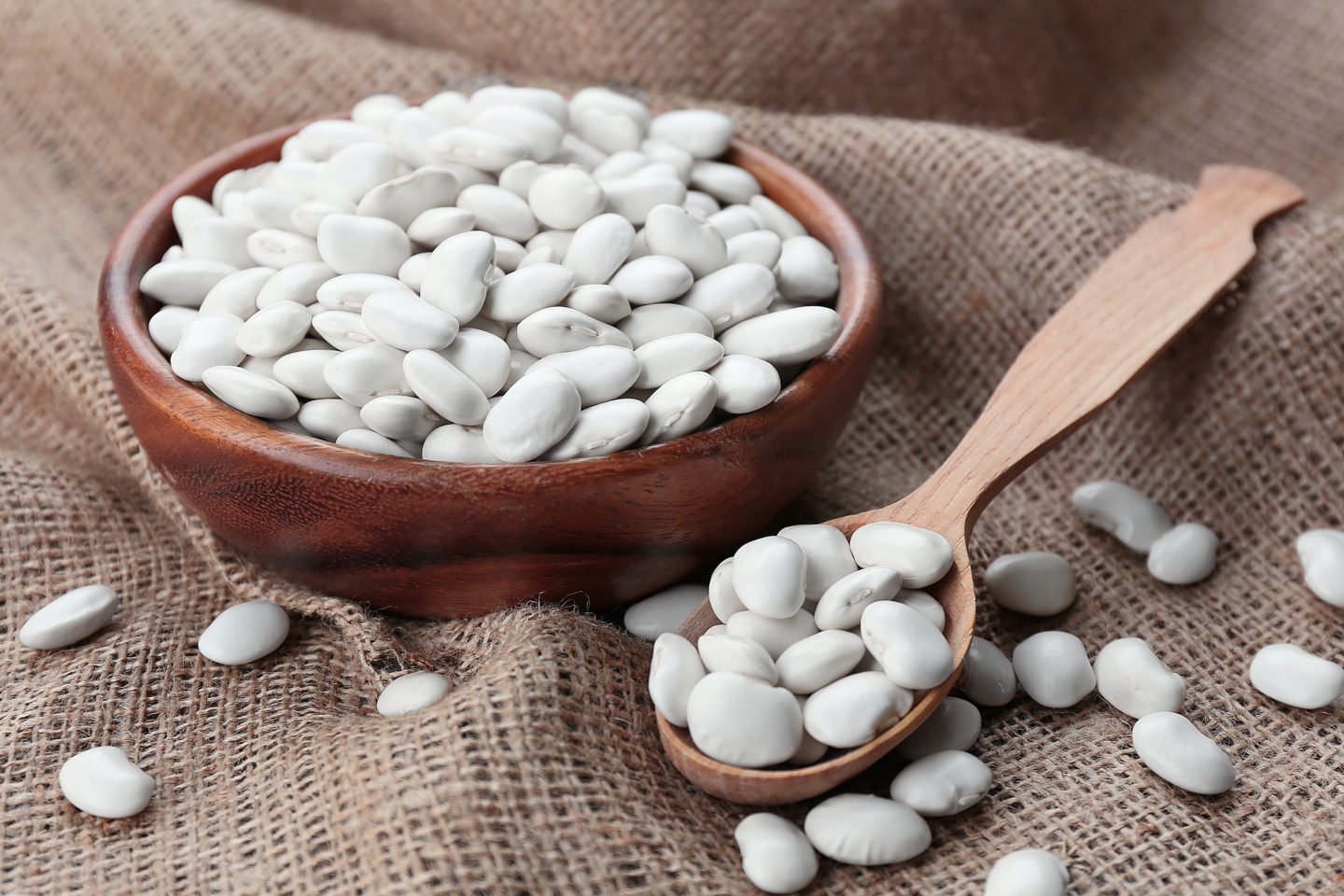 Also known as mini lima beans, butter beans are another great option that look similar to cannellini beans. However, their flavor and texture are slightly different, making them less ideal than great northern beans.
Where this bean variety differs is in its texture. This is where it gets its name, as it develops a creamy and smooth feel once it's been fully cooked. This contrasts the cannellini bean's firmer, smoother, and less starchy texture.
Feel free to use these in any recipe that calls for cannellini beans. Just keep in mind that they will tend to thicken broths slightly, so you may need to add a bit more liquid.
4) Navy Beans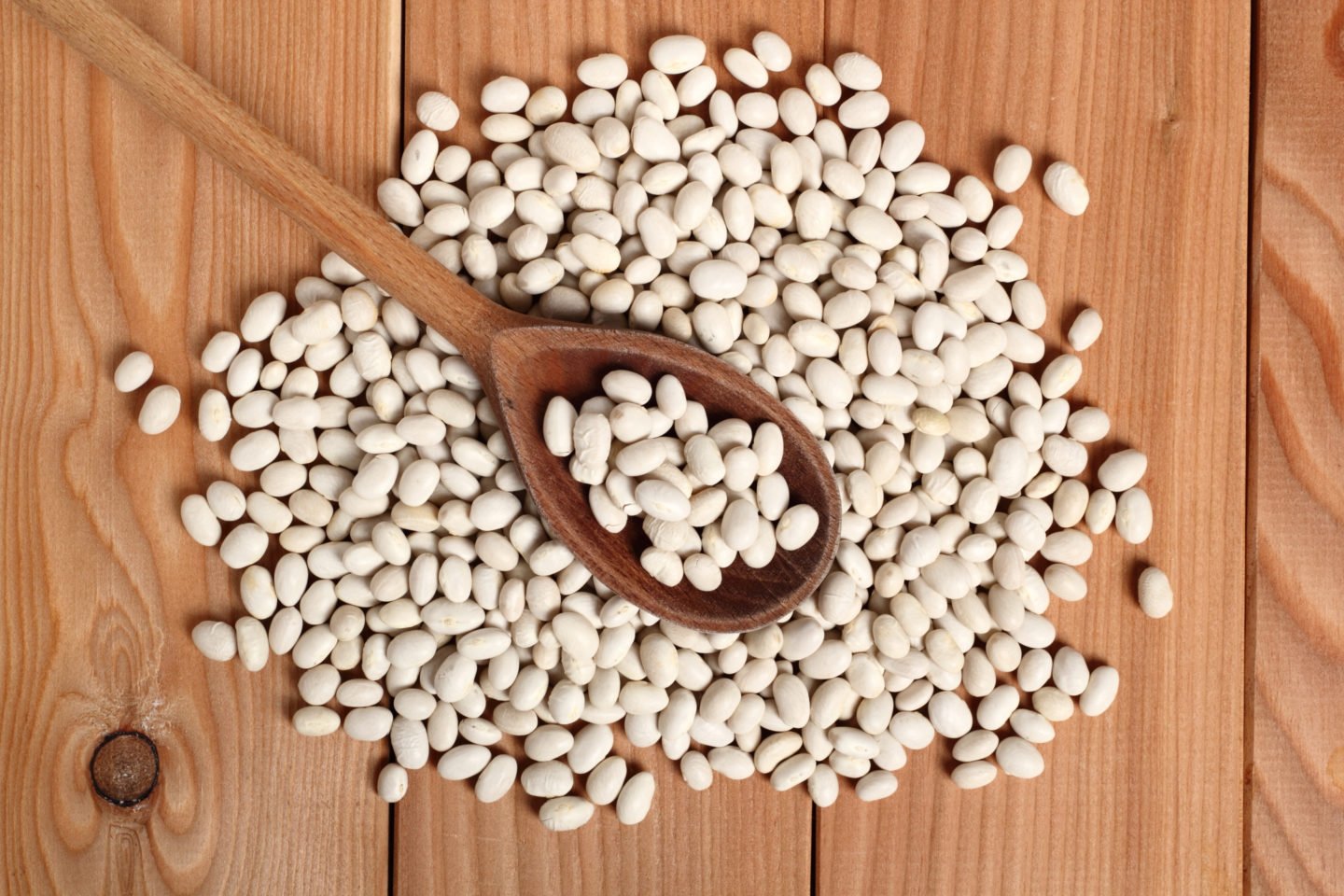 These beans are smaller and have an ovular shape, making them slightly different in appearance from cannellini beans. Despite this, they make a good substitute as they take on a similar flavor and texture when well cooked.
However, one major difference comes in the preparation. Even with overnight soaking, dry navy beans will have to be boiled for up to 90 minutes before reaching their soft, edible state. If you're worried about this, stick to the canned variety.
Navy beans get their name because of how commonly the US Navy used them in the last century. They were a good option as they have a long storage life and provide plenty of nutrients.
5) Black Beans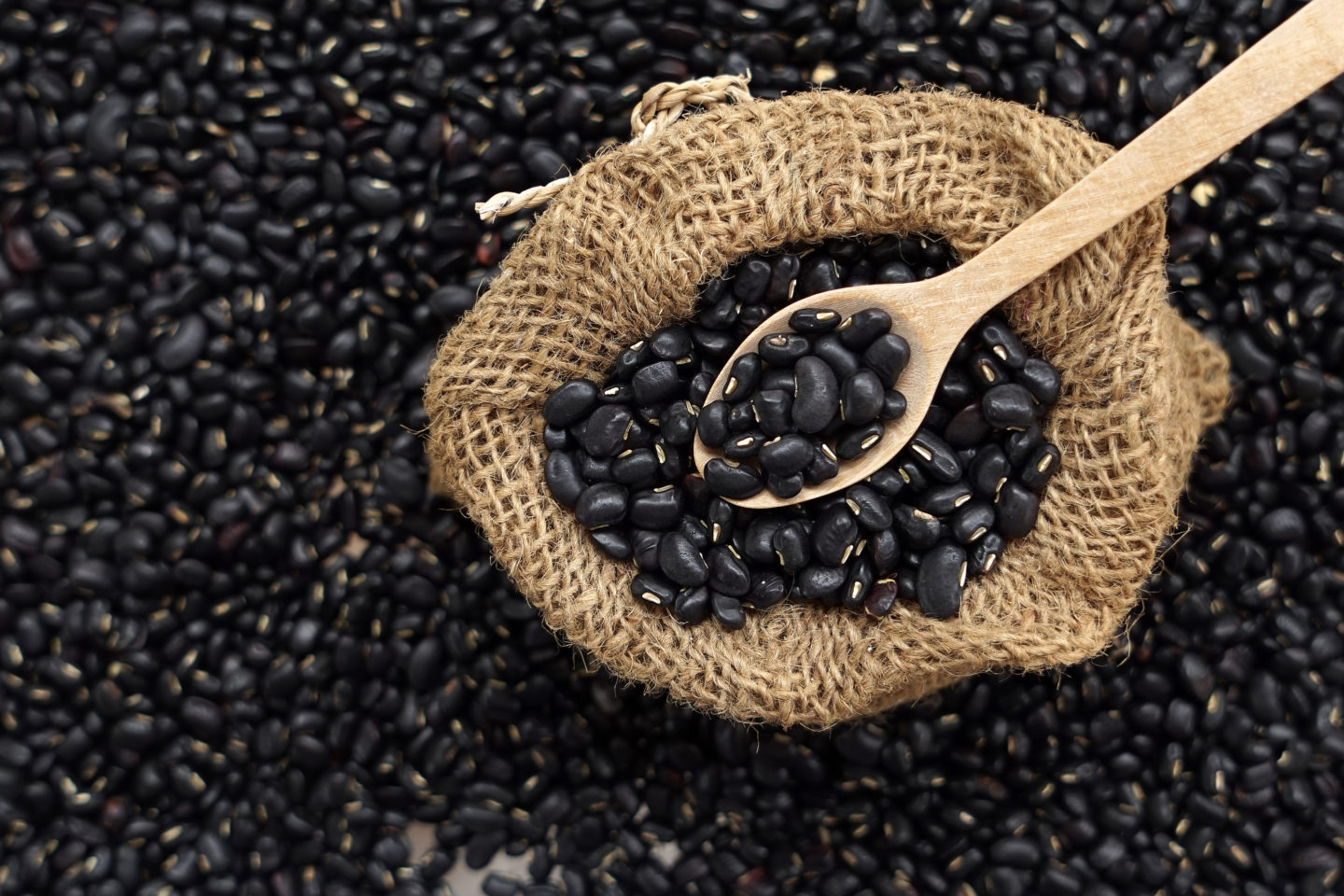 They don't look anything like cannellini beans, but they make a good substitute when flavor and texture are your primary concerns. The key difference to keep in mind is that black beans are sweeter. That means you need to balance their flavors with salt, acid, or spice.
They are also a little softer than cannellini beans and may not hold their shape as well when cooking. Because of this, it's probably better to leave them out of pasta or salads where they will mush easily.
The best thing about black beans is that you can find them pretty much anywhere. You might even have a can sitting in your pantry right now.
6) Lentils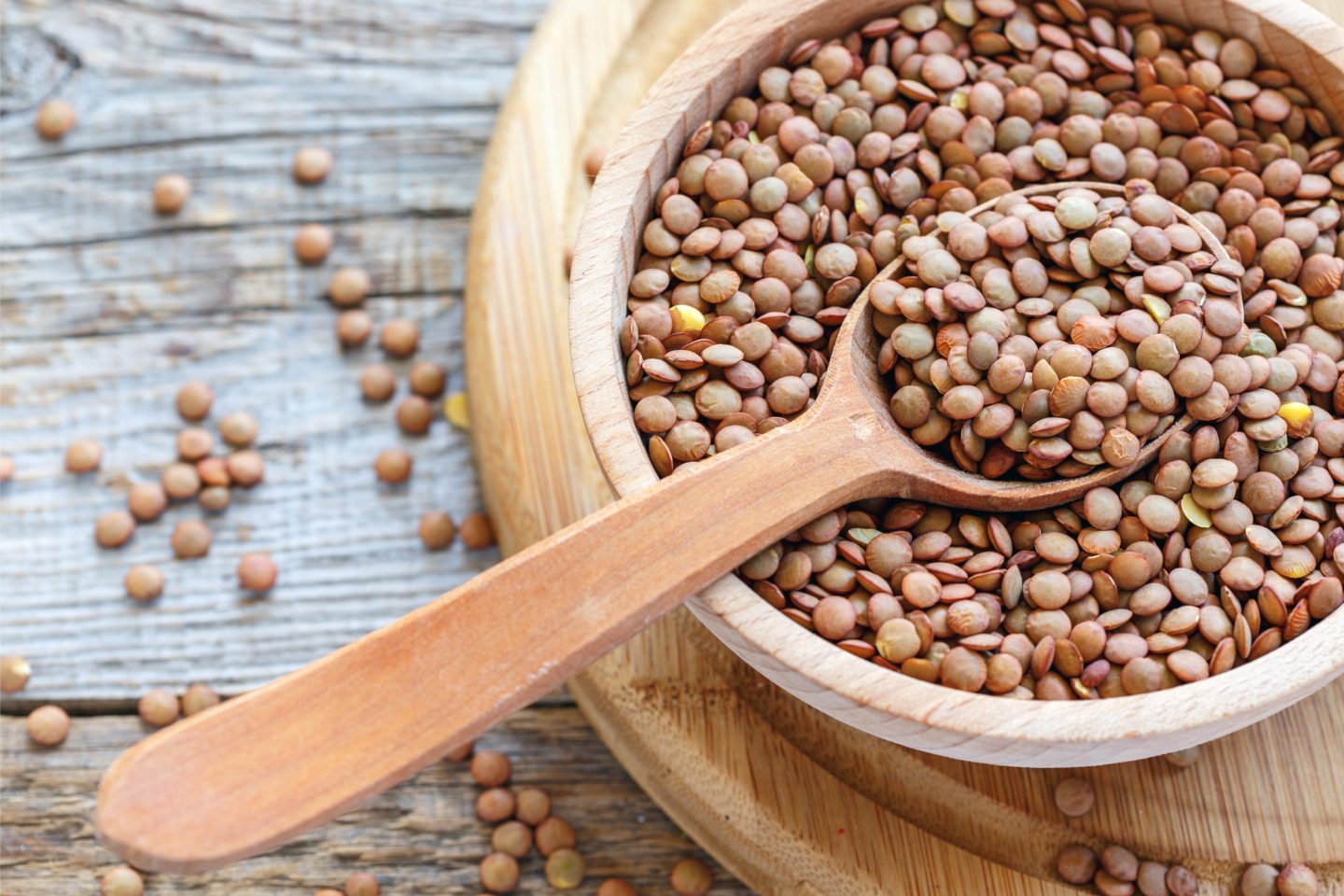 At first glance, lentils may not seem like an ideal substitute for cannellini beans. They come in a wide variety of colors, though all of them are much smaller and have a harder, firmer texture. When put in soups and stews, they can add a starchy body that simulates cannellini beans.
In terms of flavor, lentils are similar to cannellini beans. They aren't sweet and also go well with savory dishes.
Lentils aren't beans at all; they belong to a group of grains called pulses. Even so, they have a similar nutritional profile as many beans, with a good dose of protein and fat.
7) Flageolets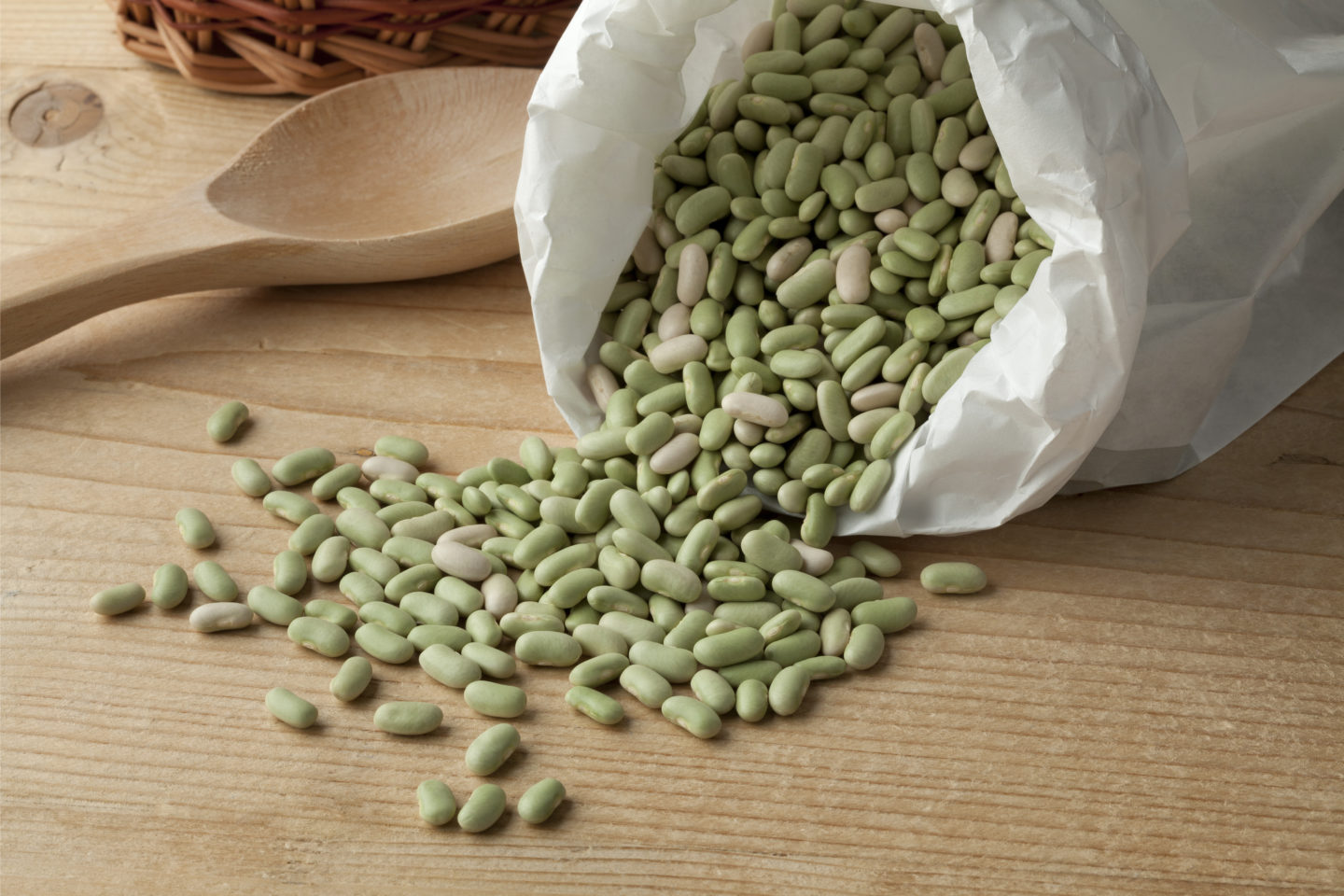 Don't be surprised if you've never tried flageolets, as they aren't very common in the United States. Despite their rarity, they are an excellent substitution for cannellini beans, with a similar white color and familiar shape. Feel free to use them interchangeably, at a 1:1 ratio.
Once you try them, you may even find you prefer them over cannellini beans. In Europe, they're known as the 'caviar of beans' as they boast a subtle flavor, with a creamy and mild texture.
The major drawback is that they may be difficult to find. But if you already have flageolets on hand, don't hesitate to use them in your minestrone.
8) Garbanzo Beans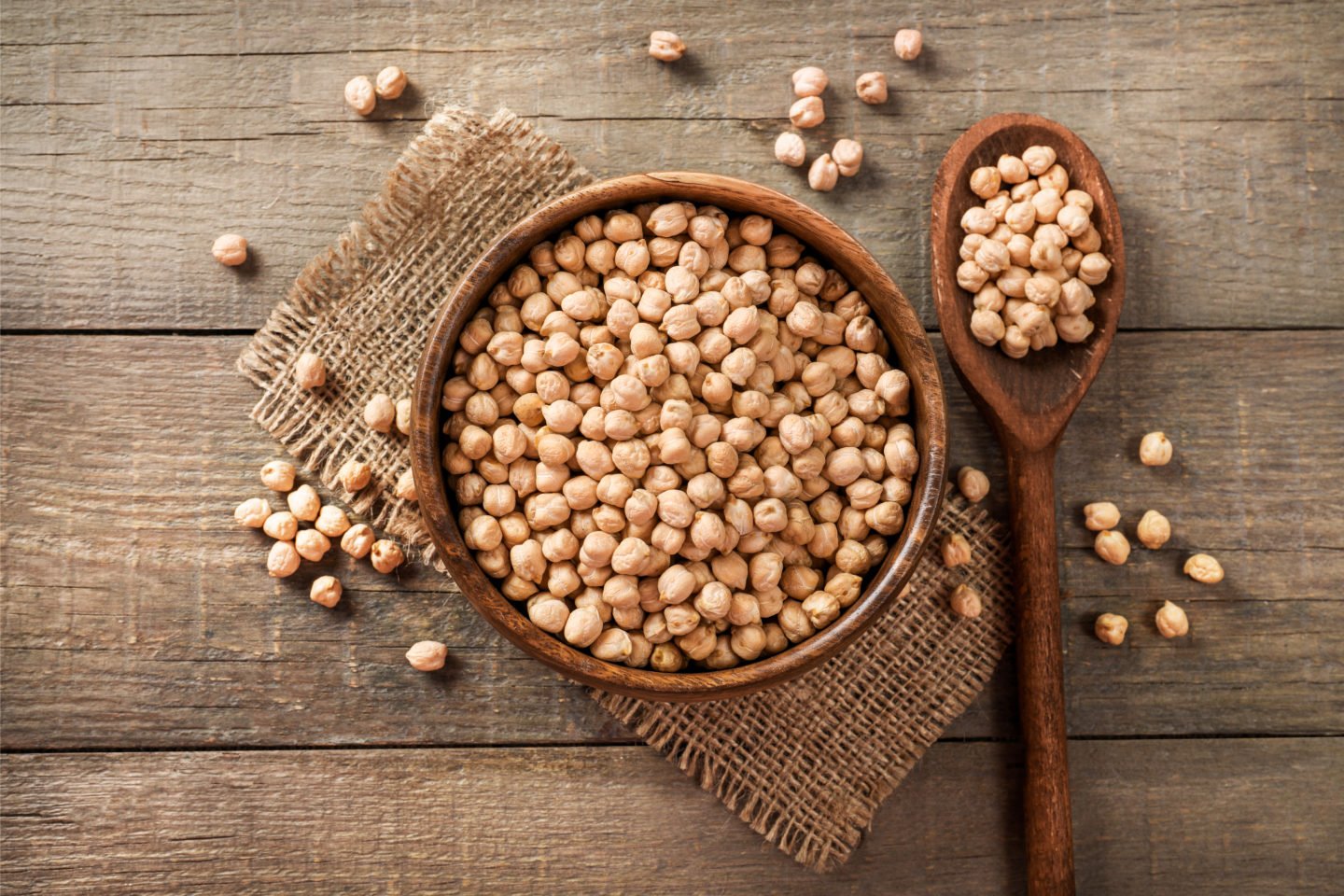 Garbanzo beans may have a similar color but are different from cannellini beans. Compared to the smooth and creamy texture of cannellinis, garbanzo beans are much firmer and have a characteristic snap when bitten into.
Also known as chickpeas, they make a good substitute for many types of legumes, as they have a mild flavor that is very versatile. Stacked up against cannellini beans, they bring a similar nuttiness.

Since they hold their shape well, you're best off using garbanzo beans in soups and salads. You'll never have to worry about them getting mushy unless, of course, you're making hummus.
9) Pinto Beans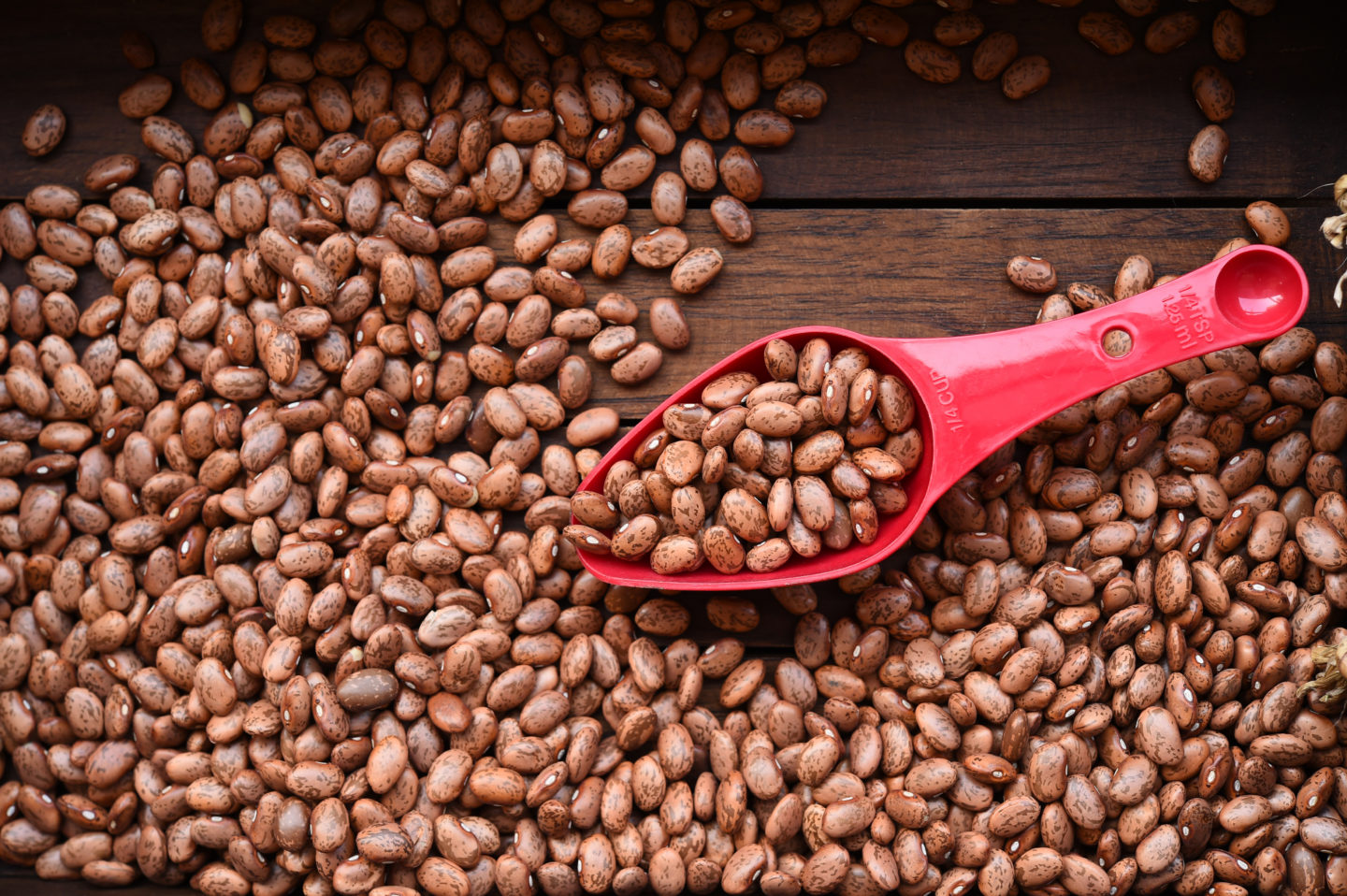 You probably won't have to worry about confusing these with cannellini beans, as they have distinctive spotted skin and smaller sizes. Even though they look a bit different, you'll find that their flavor and texture make them a good alternative. Try substituting them at a 1:1 ratio.
What makes pinto beans stand out is that they have a very creamy texture. This makes them great for mashing when using in dips or refried beans. On the other hand, you should probably avoid using them in salads or other dishes where they need to hold their shape.
10) Azuki Beans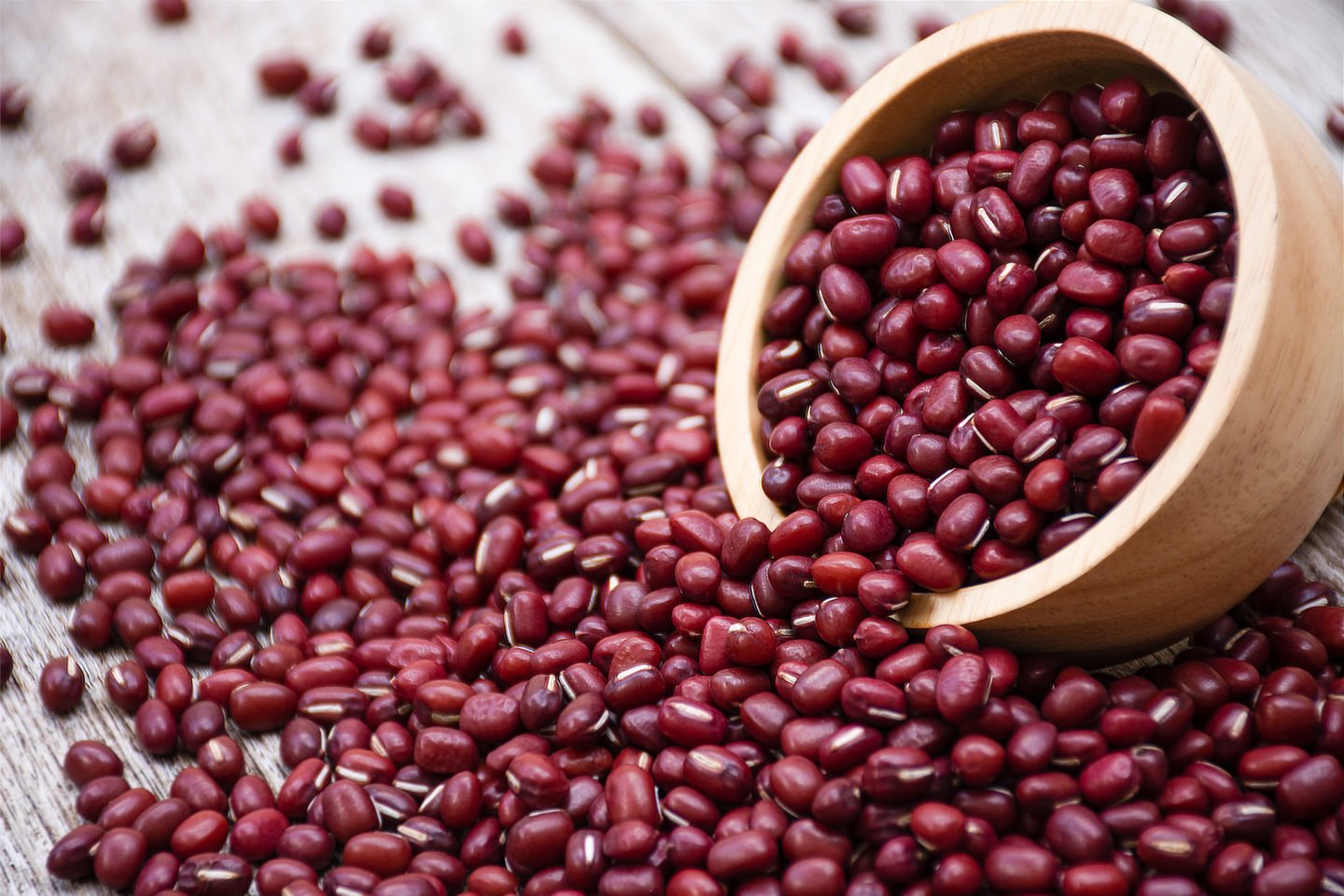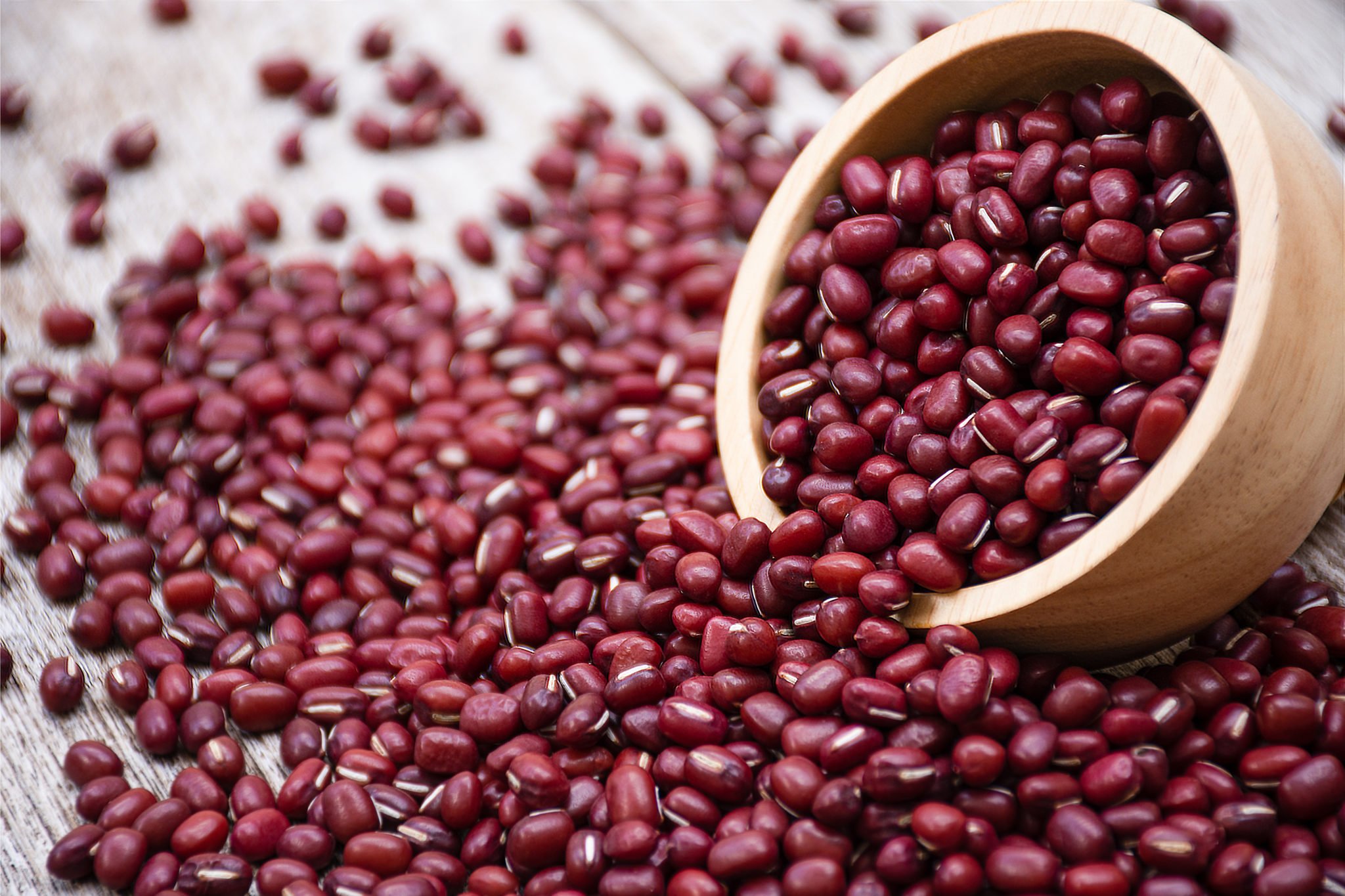 Azuki beans are used commonly in Asian cuisine, though not how you may think. They are actually most frequently used in desserts where their sweet flavor plays center stage. Still, if you can tame their sweetness, they can be a suitable stand-in for cannellini beans.
When substituting azuki beans for cannellini beans, make sure to balance their sweetness with vinegar and a bit of salt. Doing so will help bring out the nutty flavors, making them surprisingly similar to cannellinis.
Azuki beans also tend to be a bit soft, so you're better off using them in stews with bold, strong flavors. Their softness does help in other ways, though, allowing you to cook them without soaking them first.
11) Soy Beans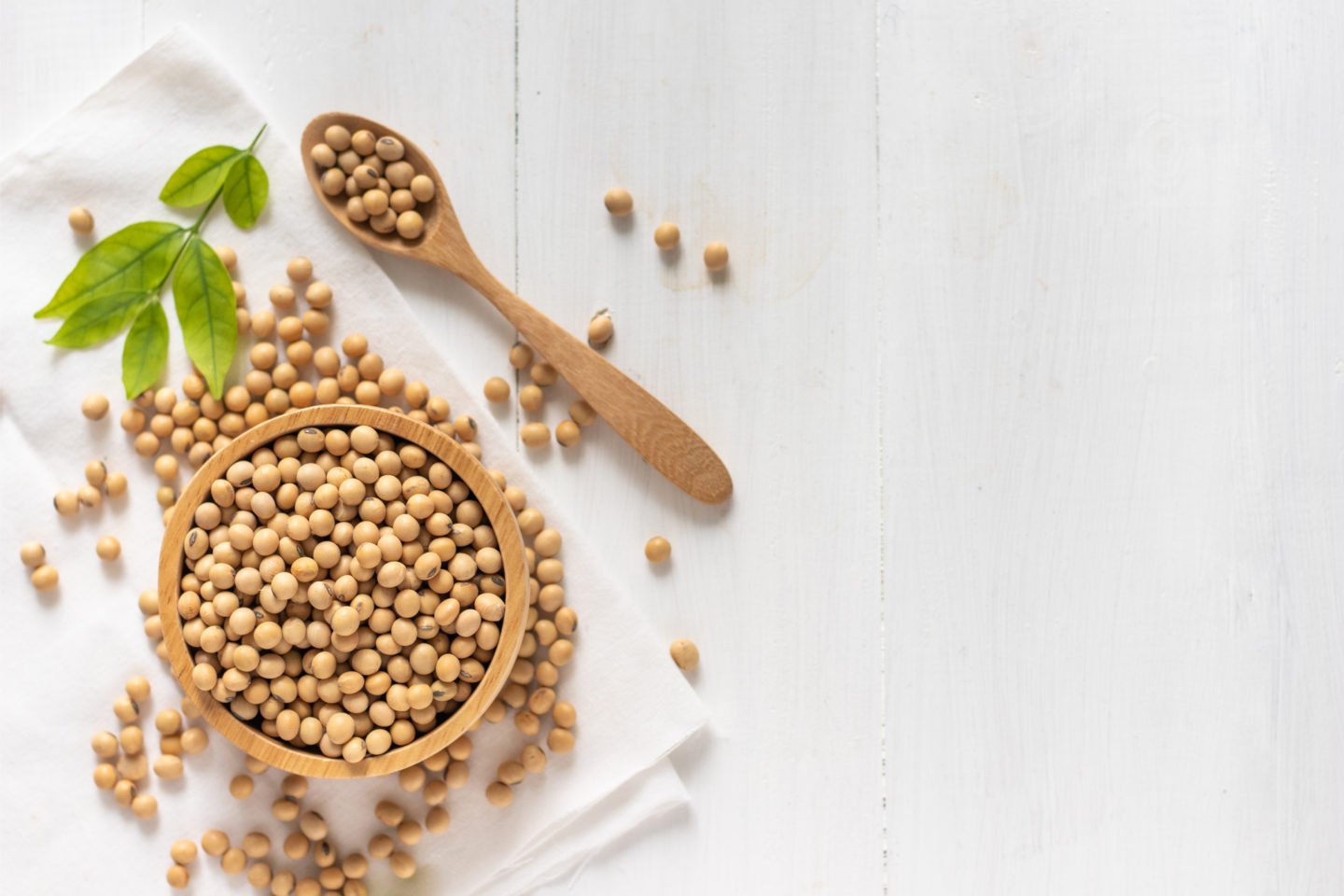 When it comes to texture and flavor, soybeans actually don't have as much in common with other beans as you'd think. They are smooth and firm, offering a crispness similar to garbanzo beans. They may not be the ideal substitute for cannellini beans, though they can be a good last resort.
The flavor is quite mild, especially once cooked. Combined with their firm texture, this flavor makes them a good choice for salad. They don't absorb flavors like other beans do and will tend to stand out in a stew.
12) Fava Beans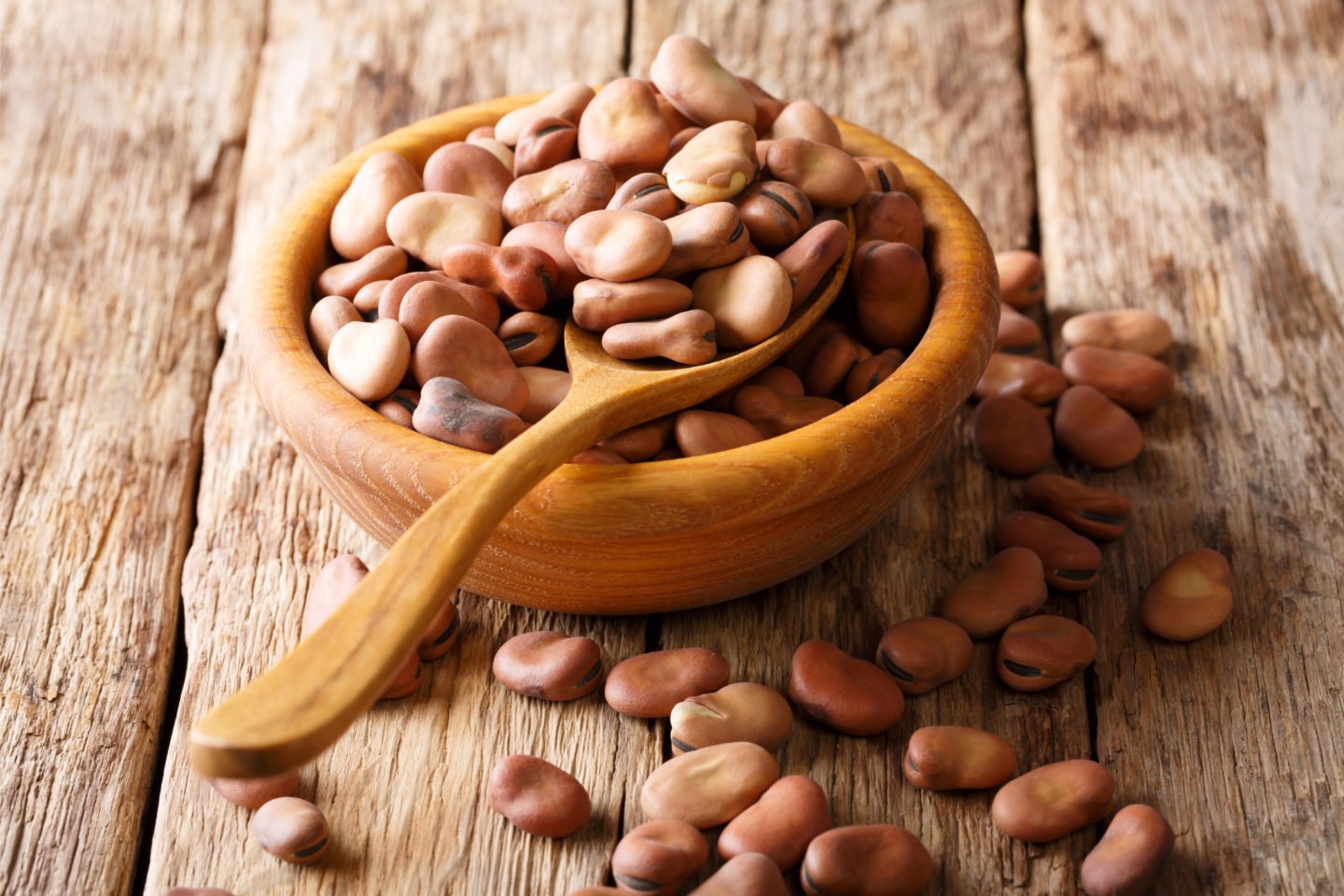 Also called broad beans, these have a nutty flavor similar to cannellini beans. Depending on the variety you have, you can expect them to be a bit stronger in flavor, taking on sweet, bitter, or even cheesy notes. When paired with bold flavors, they can make a perfect alternative.
Since they are large and dense, they can be a good main dish or serve as a standalone side. One preparation note to keep in mind is that their outer skin is bitter. Make sure to remove them beforehand by boiling and rinsing before eating.
Summary Table
| Summary | Notes |
| --- | --- |
| Kidney Beans | From the same bean family, they offer a close match in flavor, size, and shape. |
| Great Northern Beans | Often confused for cannellinis, these look so similar your family might not even notice. |
| Butter Beans | They have a starchier texture but are similar in appearance to cannellini beans. |
| Navy Beans | Their appearance won't fool anyone, though you won't find a grocery store that doesn't stock them. |
| Black Beans | Slightly smaller, navy beans are a good alternative in terms of flavor and texture. |
| Lentils | While small in size, lentils add a starchy body to cannellini recipes. |
| Flageolets | A perfect match in flavor, texture, and appearance, though they might be hard to find. |
| Garbanzo Beans | They have a harder texture but a similar mildness that replaces cannellinis well. |
| Pinto Beans | With a signature spotted skin, their flavor is close to cannellini beans. |
| Azuki Beans | While much sweeter, they can replace cannellini beans when incorporated into a balanced dish. |
| Soy Beans | Very different in flavor and texture, but can do in a pinch. |
| Fava Beans | They have a stronger flavor but can be a good alternative in a pinch. |
Related Questions
Where can I buy dry cannellini beans?
You can often find cannellini beans in grocery stores in either canned or dry varieties. However, they are less common than their cousin, red kidney beans. Since they are commonly used in Italian cooking, Italian specialty stores would be a good place to start.
Are cannellini beans good for you?
Like most beans, cannellinis are high in protein, making them a good addition to a healthy diet. They also add fiber, vitamin C, magnesium, copper, and iron. They're great for blood pressure and help with digestion.
What's the best way to cook cannellini beans?
Since cannellini beans have a relatively mild flavor, you can use them in almost any dish that calls for beans. They are commonly used in Italian dishes like minestrone, adding a protein element to the dish. They are also a good source of protein for vegetarians.
What makes cannellini beans unique?
Cannellini beans are actually a type of kidney beans and share the same shape as the more common red variety. However, these are different from red kidney beans and are slightly larger with tender white flesh. They have a mild flavor that leans slightly earthy and nutty.
Can I substitute dry beans for canned?
It is acceptable to substitute dry beans for canned, as long as you prepare them beforehand. Dry beans need to be soaked overnight or a few hours ahead of time. You can tell they are ready to eat when they are tender, though their texture will still be a bit different from canned beans.

You should also remember that dried beans expand during soaking. That means you only need ¾ cup of dried beans for a 15 oz can of canned beans.