If you just bought a lavender plant and planned on transplanting it to a larger pot or garden, the best time to do it is during spring to avoid transplant shock. Another thing to consider is using a well-draining potting mix, preferably one with sand. Also, when taking the plant out of the pot, don't use anything sharp to avoid cutting the roots.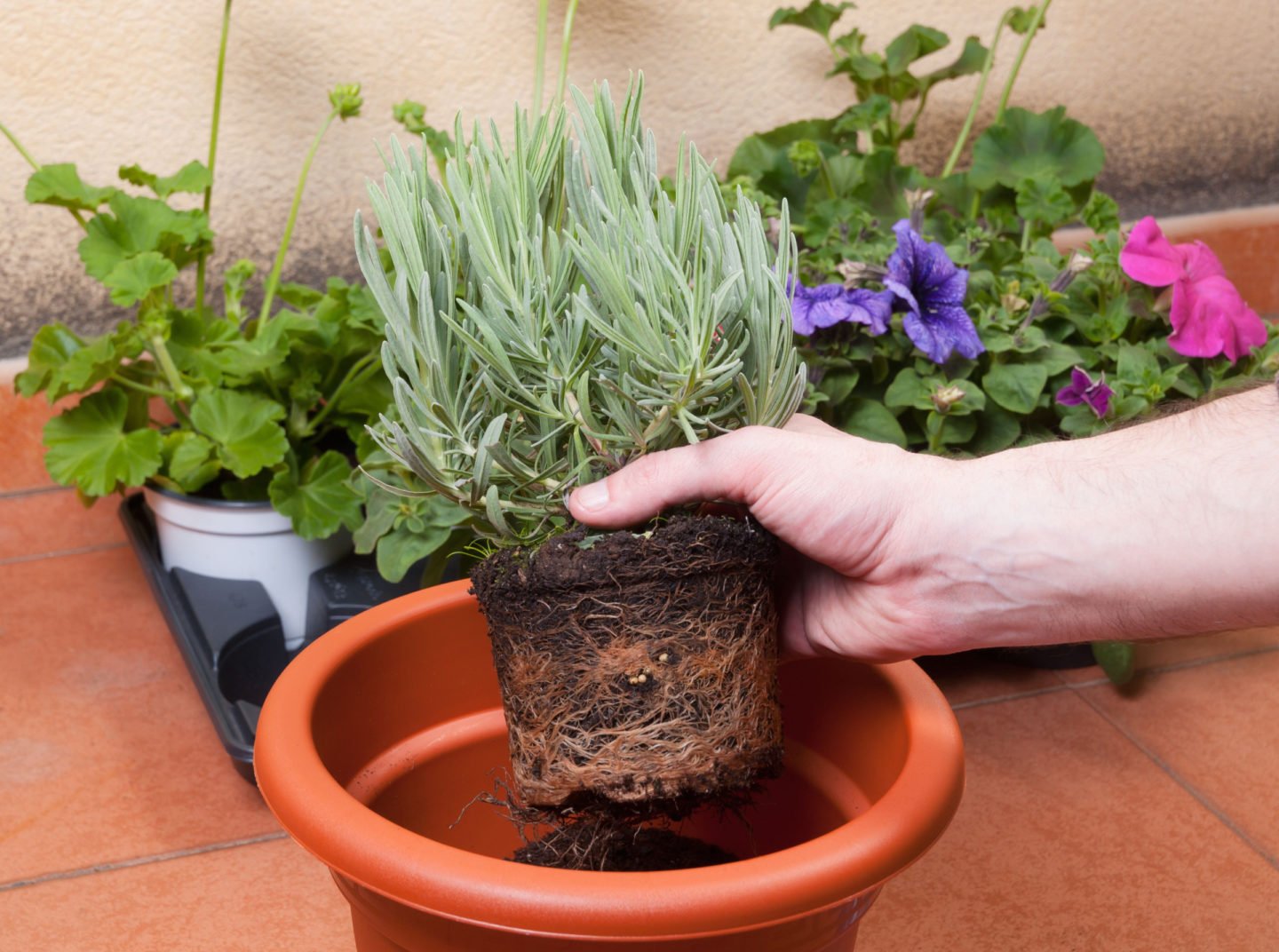 Lastly, lavender plants don't grow well when overwatered, so be sure to water your growing lavender only once a week, ensuring the soil is dry before watering again. Read on to learn everything you need to know about transplanting lavender.
Table of Contents
Tips For Transplanting Lavender
Transplant During Spring Or Summer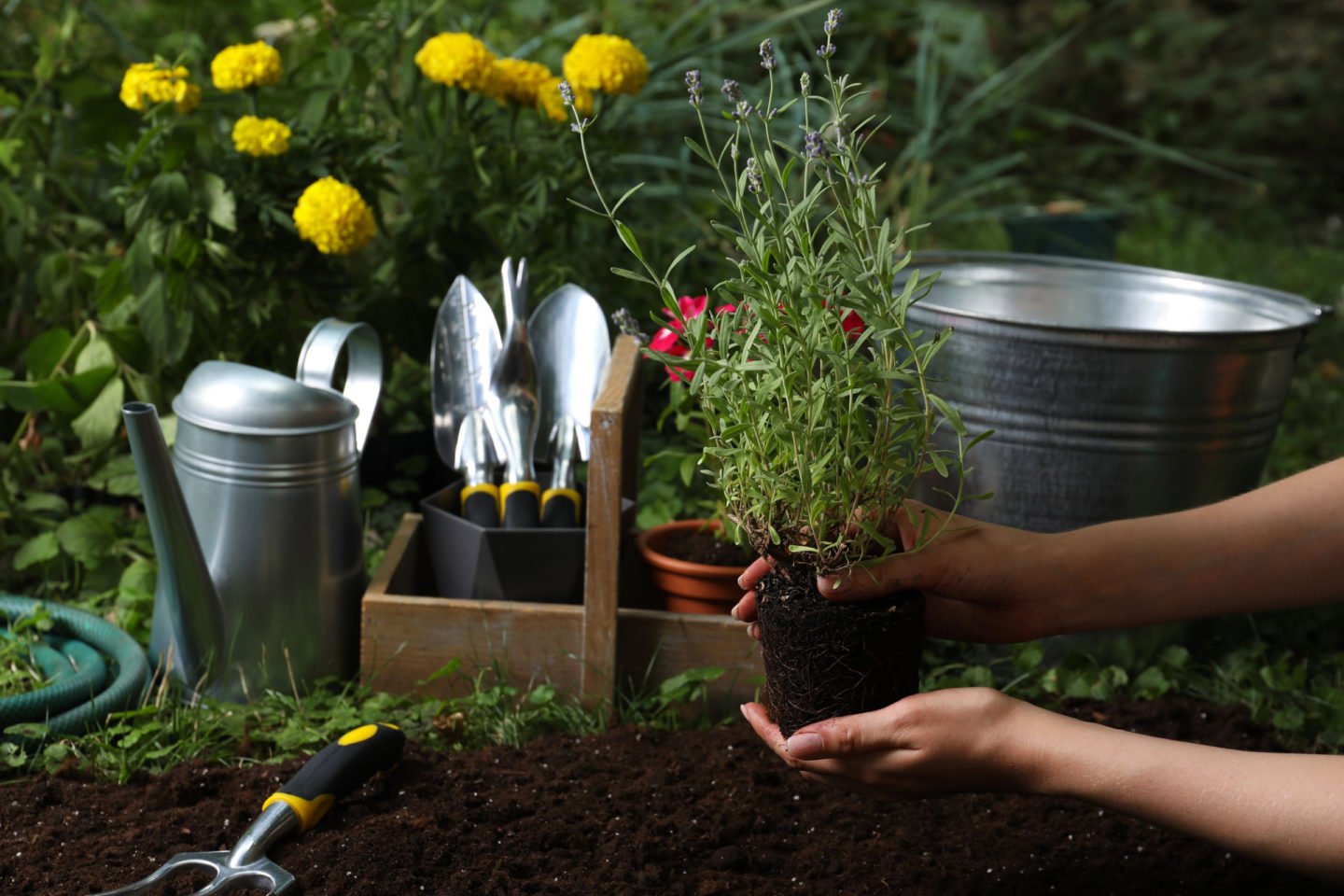 Lavender plants grow best during dry weather, and they prefer warm temperatures. When transplanting your lavender plant, I suggest doing it in spring or summer. Lavender plants, especially English lavender, barely tolerate cold temperatures and hardly survive winter.
Moreover, lavender is prone to root rot, especially when overwatered or exposed to winter. For this reason, it's best to place your newly transplanted lavender where there is direct sunlight to keep the soil dry.
Use the Correct Potting Mixture
To keep the soil dry, it's best to use a potting mix that encourages good drainage. If you don't have a potting mix with pumice or clay soil, simply add sand to the soil you're using. Lastly, lavender plants that grow in soil with a pH below about 6.5 are likely to die off quickly, while alkaline soil will make your lavender smell better.
Avoid Sharp Equipment
Avoid using sharp objects like shovels and knives to get your lavender plant out of its pot. Lavender plants are often shallow-rooted with lots of small roots that you can damage when using sharp equipment. Instead, use a pitchfork or any tool to loosen the soil without causing any possible cuts.
Water Only Once A Week
When transplanting lavender, it is essential to remember that overwatering kills them. With this, only water your newly transplanted plant once a week and ensure that the soil is dry before adding water.
Lavender Transplanting Steps
With your pitchfork or any dull equipment, gently break into the ground at an angle, making sure to prevent injuring the root growth.
Slowly move the pitchfork away from your body to loosen the soil, revealing the lavender roots.
Do the same on the other side.
Once the soil loosens, gently grab a bunch of lavender leaves and stems and pull them out.
Separate the plant parts depending on how thick the root ball is and how many sections you are planting.
Add enough water to dampen the soil in a freshly dug hole or a pot.
Place your sectioned lavender plant in the hole or pot.
Add loose soil to the pot or the hole, ensuring the whole root ball is covered.
Place pots somewhere with enough sunlight and water once every week.
Lavender Variety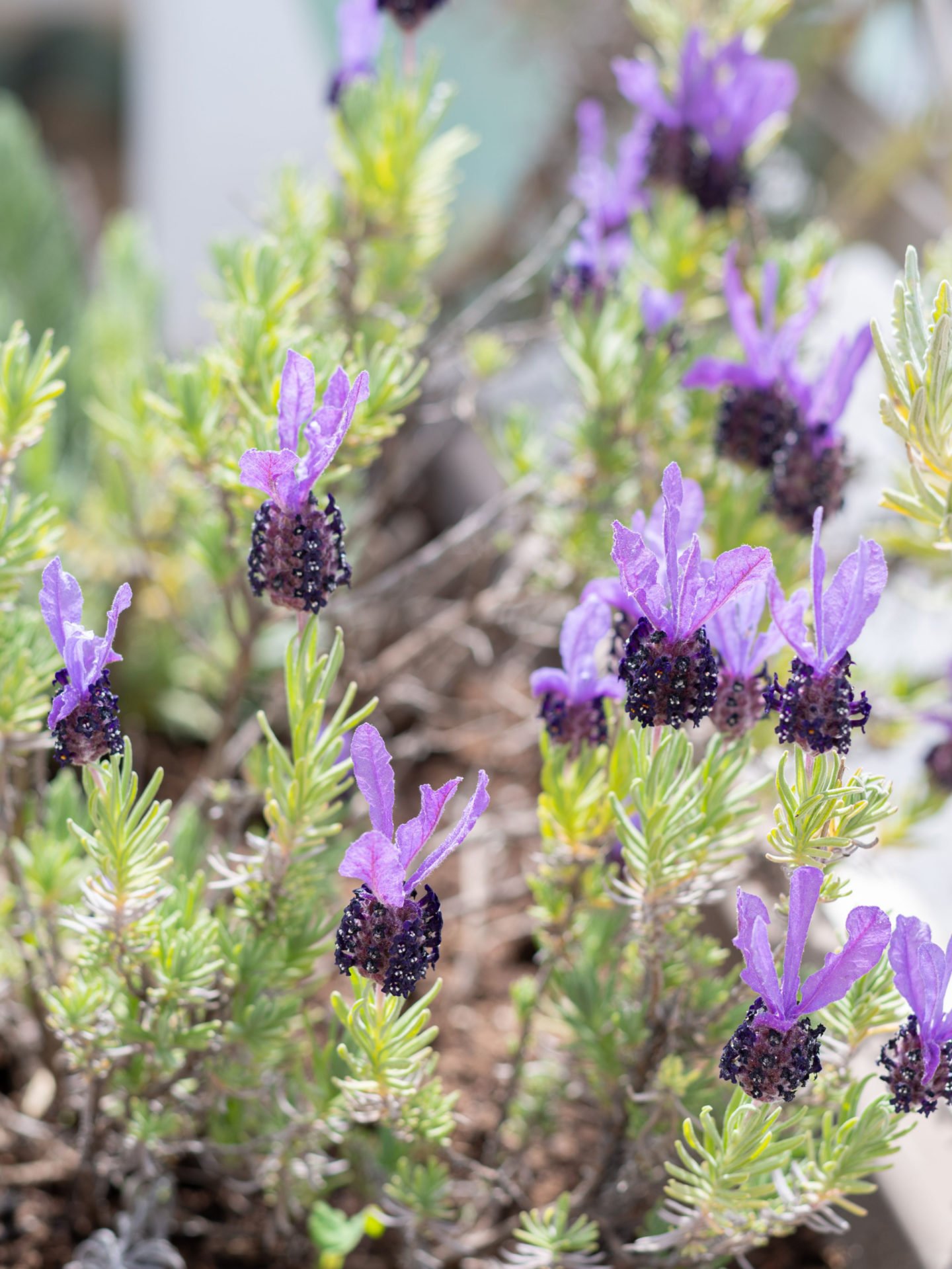 There are currently over 45 species of lavender, with more than 450 varieties. However, the most common lavender varieties are Lavandula stoechas, also known as Spanish lavender; Lavandula angustifolia, or English lavender; and Lavandula x intermedia, also called lavandin, a hybrid of Lavandula angustifolia and Lavandula latifolia.
Related Questions
Why should you transplant lavender?
Transplanting is a great way to prune lavender. Pruning lavender promotes the development of new stems and leaves. Also, people who have potted lavender might want to transfer their plant to a larger space.
What are the uses of lavender?
Lavender is best known for its essential oil, which is used in perfumes and other products that need a floral scent. The purple flower also makes a great ornament, and it is known to reduce stress, anxiety, and depression and cure insomnia.
When to harvest lavender?
Lavender blooms best in spring and even better when you harvest lavender in the morning.
Can I grow lavender from cuttings?
Yes. Cuttings are a good way of propagating lavender. Just place the lavender cuttings in the water and wait for root growth before transplanting them into the soil.