Whether you're cooking Mexican, Vietnamese, or something else entirely, cilantro is a great way to add a burst of flavor and freshness. You may even like it so much that you want to grow some of your own. But if you're not an experienced gardener, it might be more of a challenge than you think.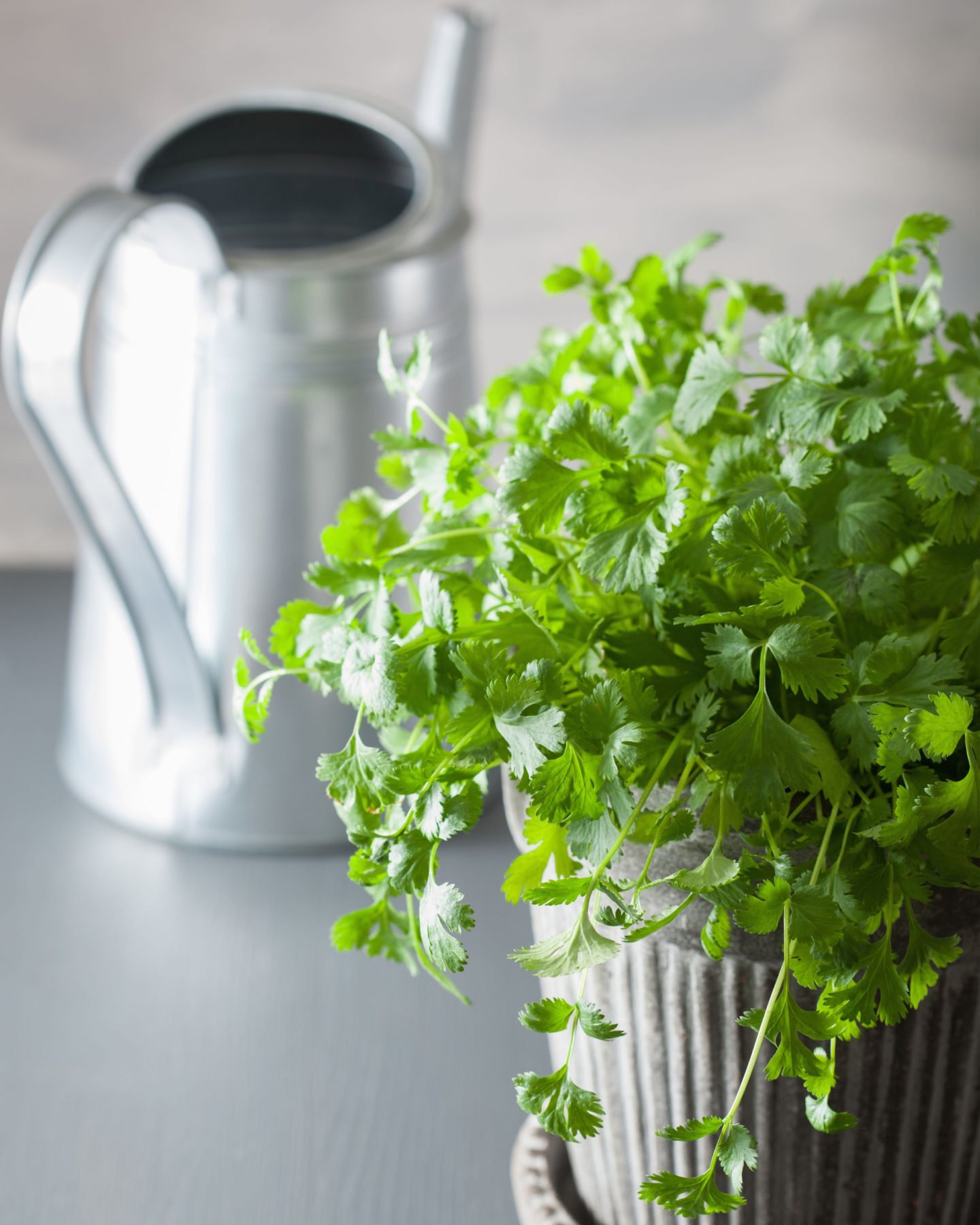 The first step to successfully growing cilantro is knowing how much to water it. But how often should you water cilantro? The short answer is that cilantro should be watered once every 2 to 3 days when it's fully grown.
However, this can change depending on a number of factors. To learn more about how to properly water your cilantro, take a look at our full guide.
Table of Contents
How Much Water Does Your Cilantro Plant Need?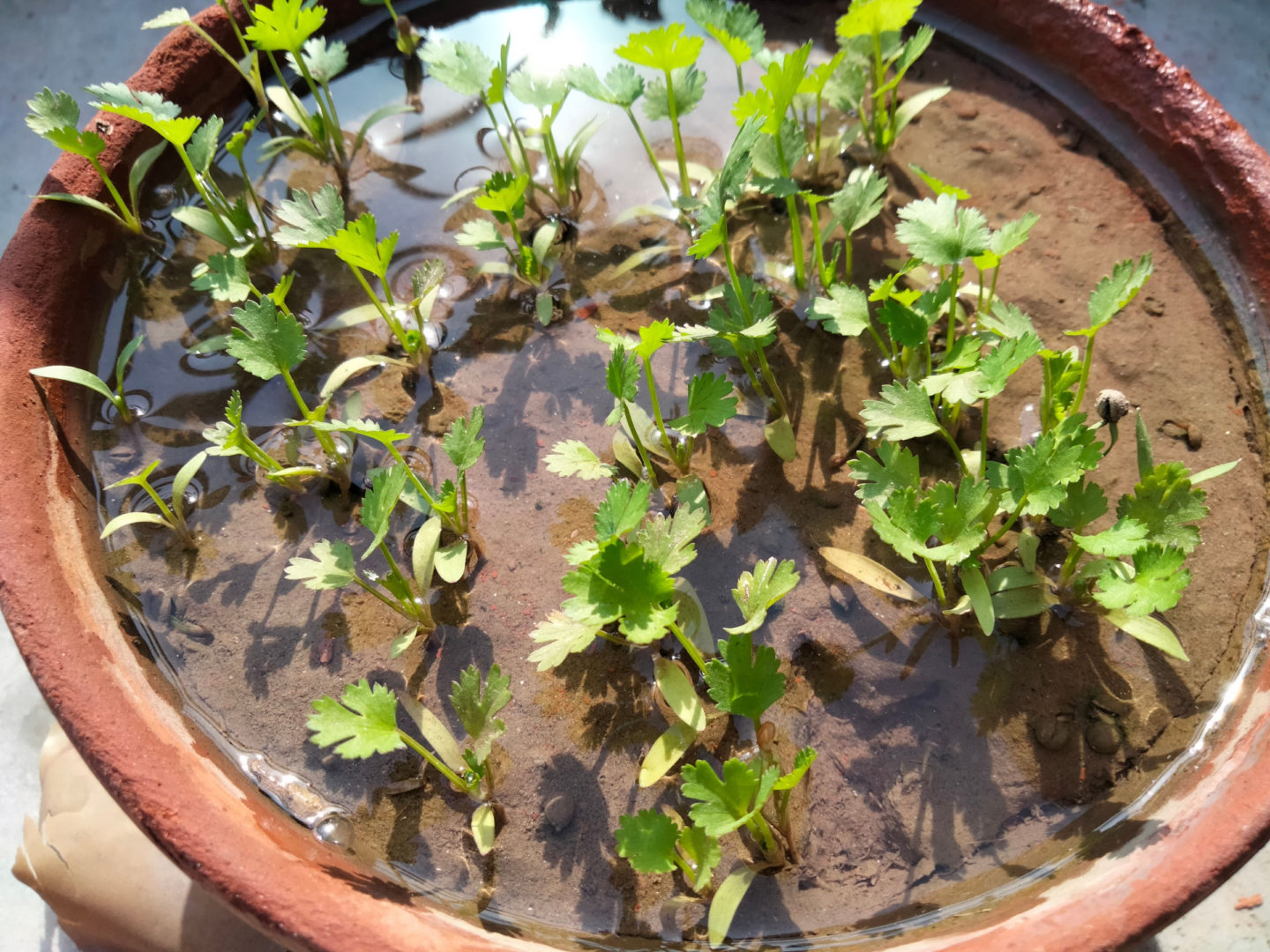 Cilantro needs consistently moist soil in order to develop a strong root system. This is especially true when the plants are young, as they haven't yet grown a strong central taproot and thus dry out easily. By the end of the growing season, they should be fully grown, and you won't need to monitor them as closely.
Before this point, make sure your cilantro plant gets half a gallon of water per day. Continue watering every day until it has reached a height of 12 inches. After that, you can water it every 2 to 3 days, consuming three-fourths of a gallon per day. At the end of the growing season, you can decrease both the amount and frequency of watering if you want to harvest the seeds.
Tips for Watering Cilantro
When properly watering your plant, there is more to keep in mind than how much and how often. To ensure your cilantro plants survive and thrive, take a look at all of the following tips.
Water the Plant's Roots
Of course, water is absorbed by the plant through the roots, so you want to make sure the area around the base of the stem is wet, as well as the surrounding area. Avoid splashing water onto the leaves, as this can cause mildew. If they get too wet too often, you'll need to treat them with a fungicide.
Don't Pour Water Too Fast
It's important that your plant fully absorbs the water you're giving it, which means you need to avoid watering it too fast. If you simply dump a bucket of water over the ground, puddles can form, which will make it harder for your plant to get the hydration it needs.
Try Using Perlite
If water pools on the surface of your soil even when you water slowly, you may need to change your soil composition. Perlite can be added to soil to make it drain more easily. This will ensure water is effectively delivered to the roots.
When using perlite, you only need to mix it into the top few inches of soil. Don't dig up your cilantro plants, as this will disrupt the root system.
Signs of Underwatered Cilantro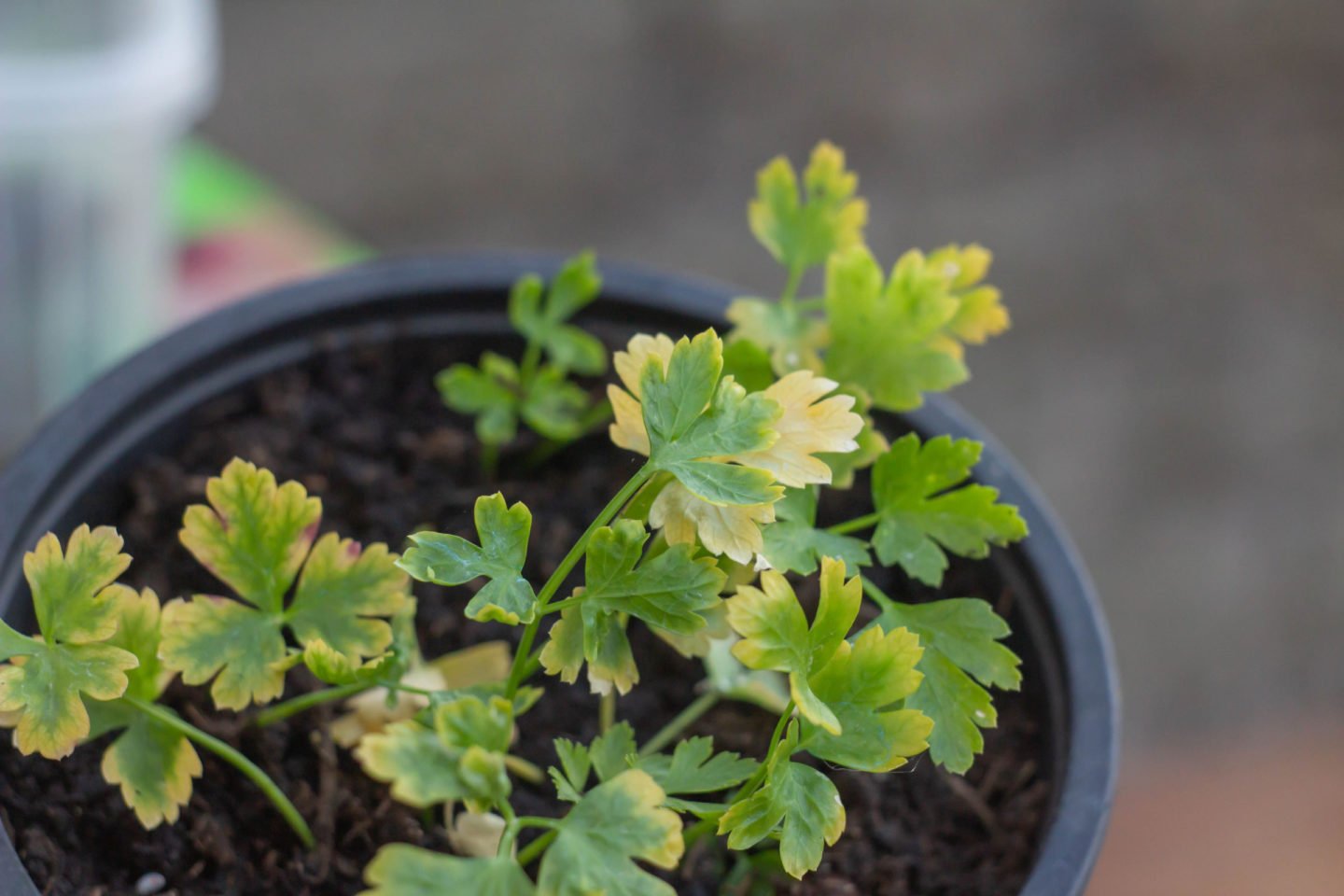 Shade, local climate, and the type of cilantro can all have a slight impact on exactly how much water your plant needs. That's why it's best to pay close attention to the plant itself and adjust its watering accordingly. Watch out for any of the following signs, which may indicate you're underwatering your cilantro.
Withered Leaves
The most obvious sign of an underwatered cilantro plant is withering leaves. Even if they're not completely shriveled, a yellow color and droop can be the first warning signs.
Brown Color
Cilantro leaves will turn yellow when the plant is underwatered but the rest of the plant will tend to go brown. You can also check to see if it has a dry texture.
Signs of Recovery
If you give your plant a bit of extra water, you should quickly notice it perk back up by the end of the day. If this is the case, you can increase your watering going forward. Keep in mind that yellow leaves may not recover, though the plant can grow new ones.
Signs of Overwatered Cilantro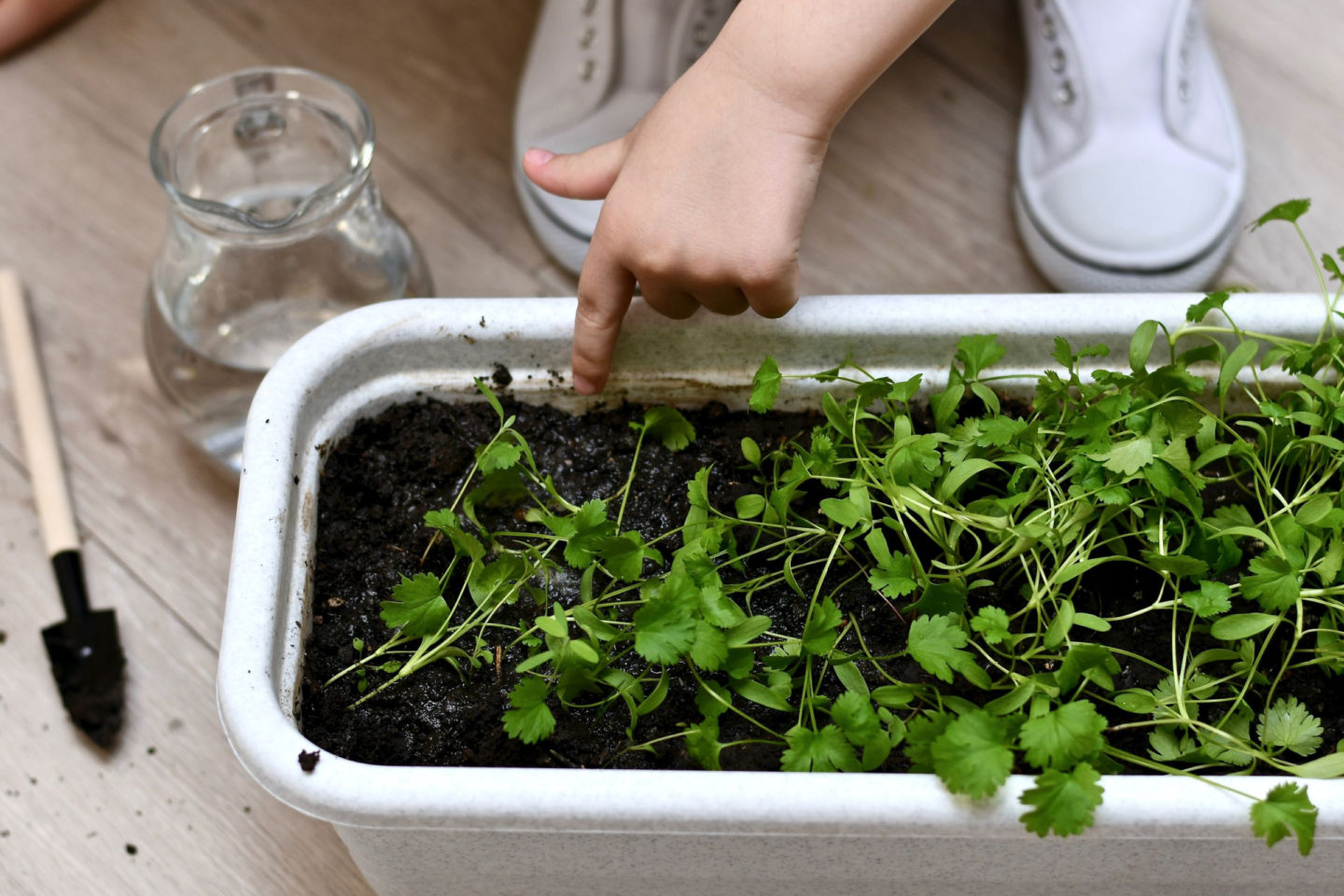 If your soil lacks drainage or if you're giving it too much water, your plant may end up overwatered. This will cause your plant to suffer just as much as when underwatered, so it's important to avoid this. Make sure to remember all of these warning signs.
Wet Soil
Plants need to be regularly watered, but it's generally not good for them to sit in stagnant water for long periods of time. If you notice puddles forming around your plants or soil that stays moist for too long, there's a chance you are overwatering.
Squishy Stems
If you're not sure by looking at the soil, the next step is to check the plant itself for signs of overwatering. Try giving the stems a gentle squeeze. If they're squishy rather than firm to the touch, you might be overwatering.
Pests
One of the reasons overwatering is a problem is that it attracts mold, insects, and bacteria, which can harm the well-being of your plant. Keep an eye out for any of the above, and adjust the watering accordingly.
Frequently Asked Questions
How long does it take for an overwatered plant to return to normal?
Generally, an overwatered plant will take one to two weeks to recover fully. But this depends on how severely damaged it was. After two weeks, the yellowed leaves should have fallen off and been replaced with fresh, green ones.
Can cilantro be grown in pots?
Cilantro actually does well in pots, making it a good choice for balcony or back porch gardens. Just make sure you have a nice, large pot that is positioned to receive plenty of sunlight.