If you're looking for a way to branch out beyond basil and oregano, there are two herbs that are worth a look. Sage and lavender are perhaps two of the most underrated herbs in your spice rack, with deep, complex flavors that pair well with various dishes. But to use them to their fullest, you need to know what makes each unique.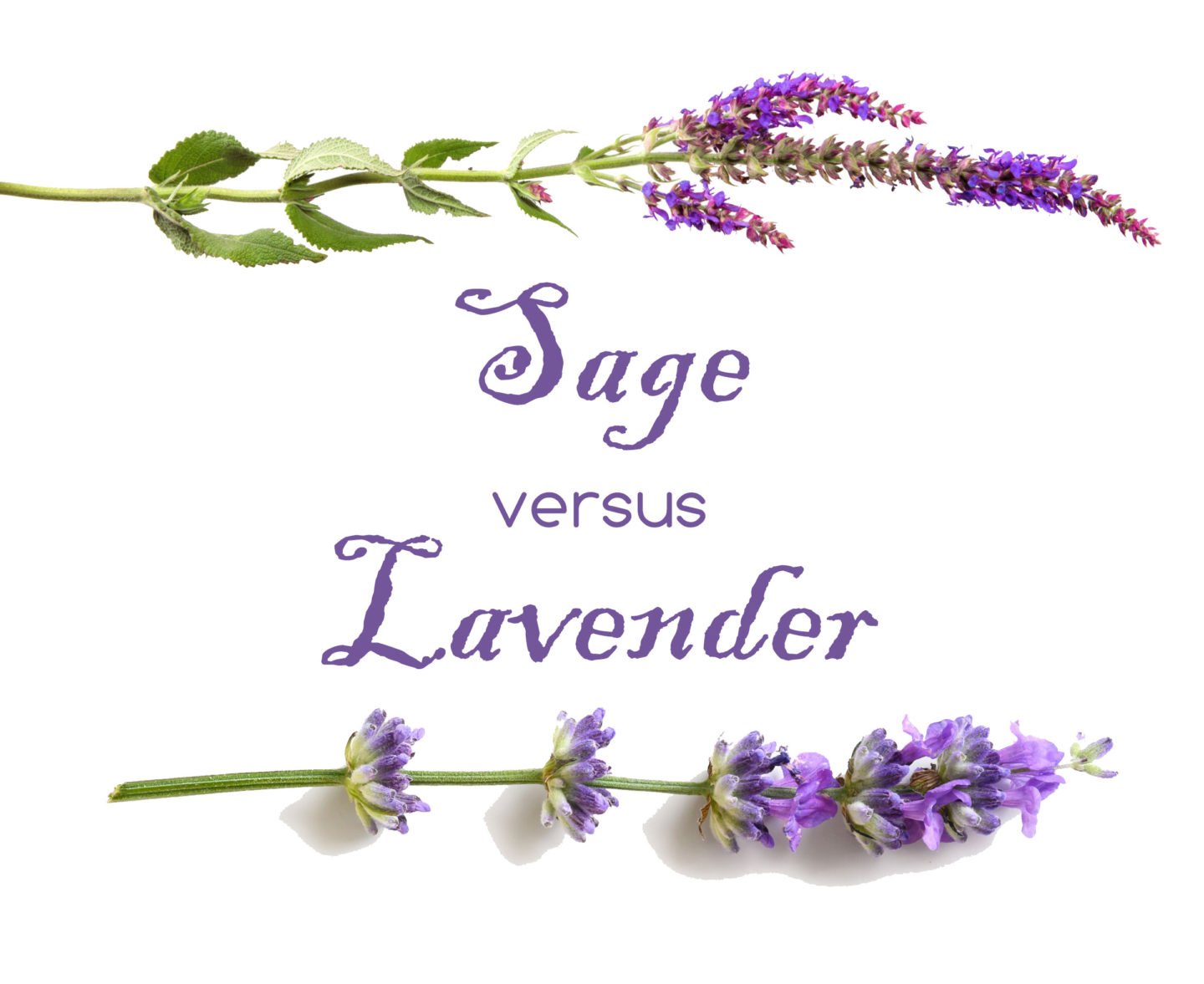 The main difference between sage and lavender is in their flavor. Sage has a warm, savory taste and pairs best with meat. Lavender, on the other hand, is sweeter and more floral, adding subtle character to both savory dishes and baked goods.
Learn more about how each of these herbs grows and how to use them in your cooking.
Table of Contents
What is Sage?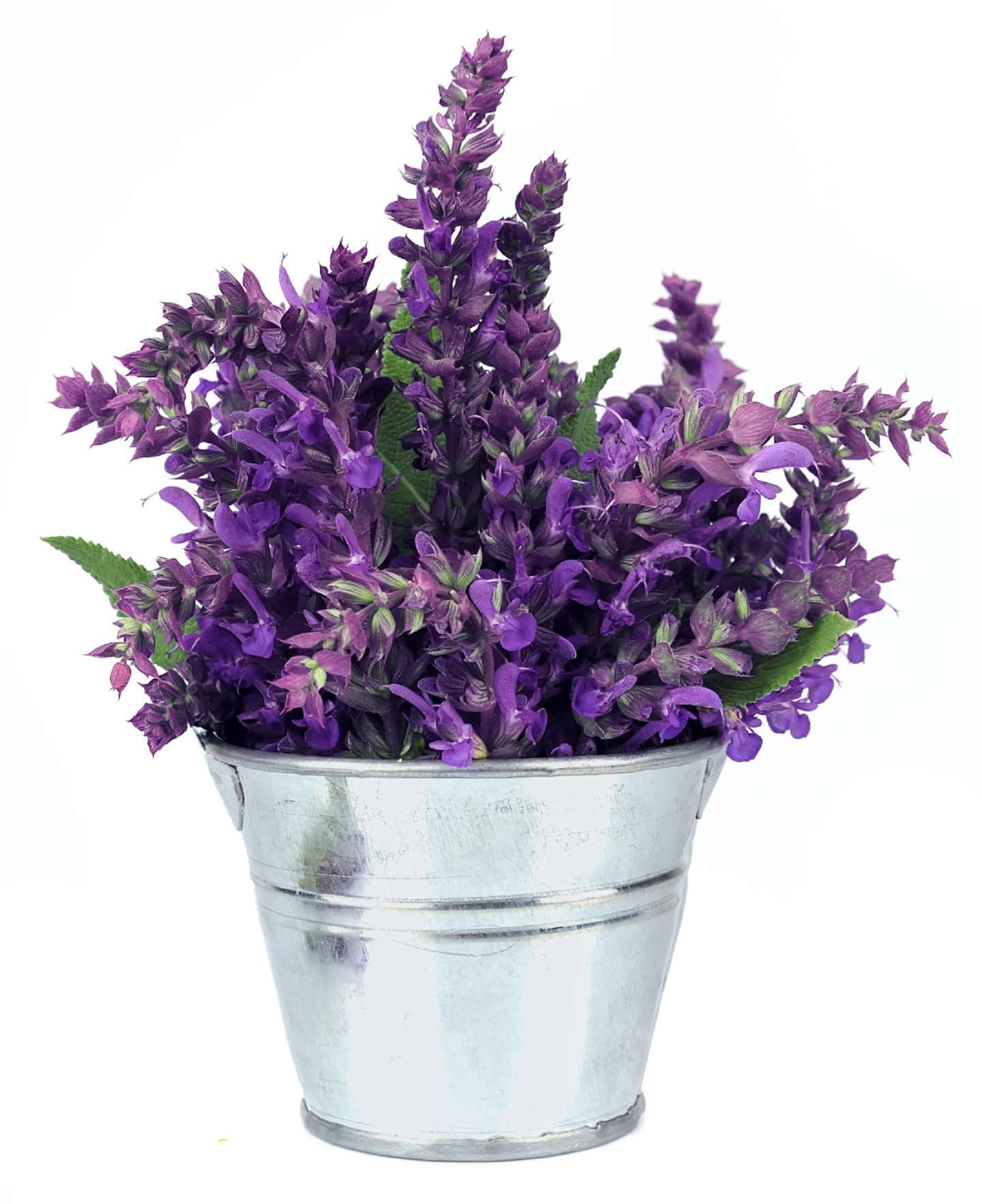 Sage is an evergreen plant with dull green leaves and woody stems, belonging to the same family of plants as mint. It is perhaps best known for the fine, velvety hairs covering its leaves, giving them a soft and fuzzy texture. There are many different kinds of sage, but the variety used most often in cooking is called common sage.
Sage is commonly confused with lavender because it usually has bright, blue-purple flowers. Russian sage is the type that looks most similar to lavender, though its leaves aren't good for eating.
What is Lavender?
One of the reasons lavender is sometimes confused with sage is that they belong to the same family of plants, which is also the same family as mint. You can easily identify its bright purple-blue flowers and its sweet aroma. It grows natively in the Mediterranean, the Middle East, and India.
While lavender's most common uses are as a dye and an aromatic, it also has some culinary uses. In addition, it has been used for medical purposes for thousands of years.
Growing Sage vs. Lavender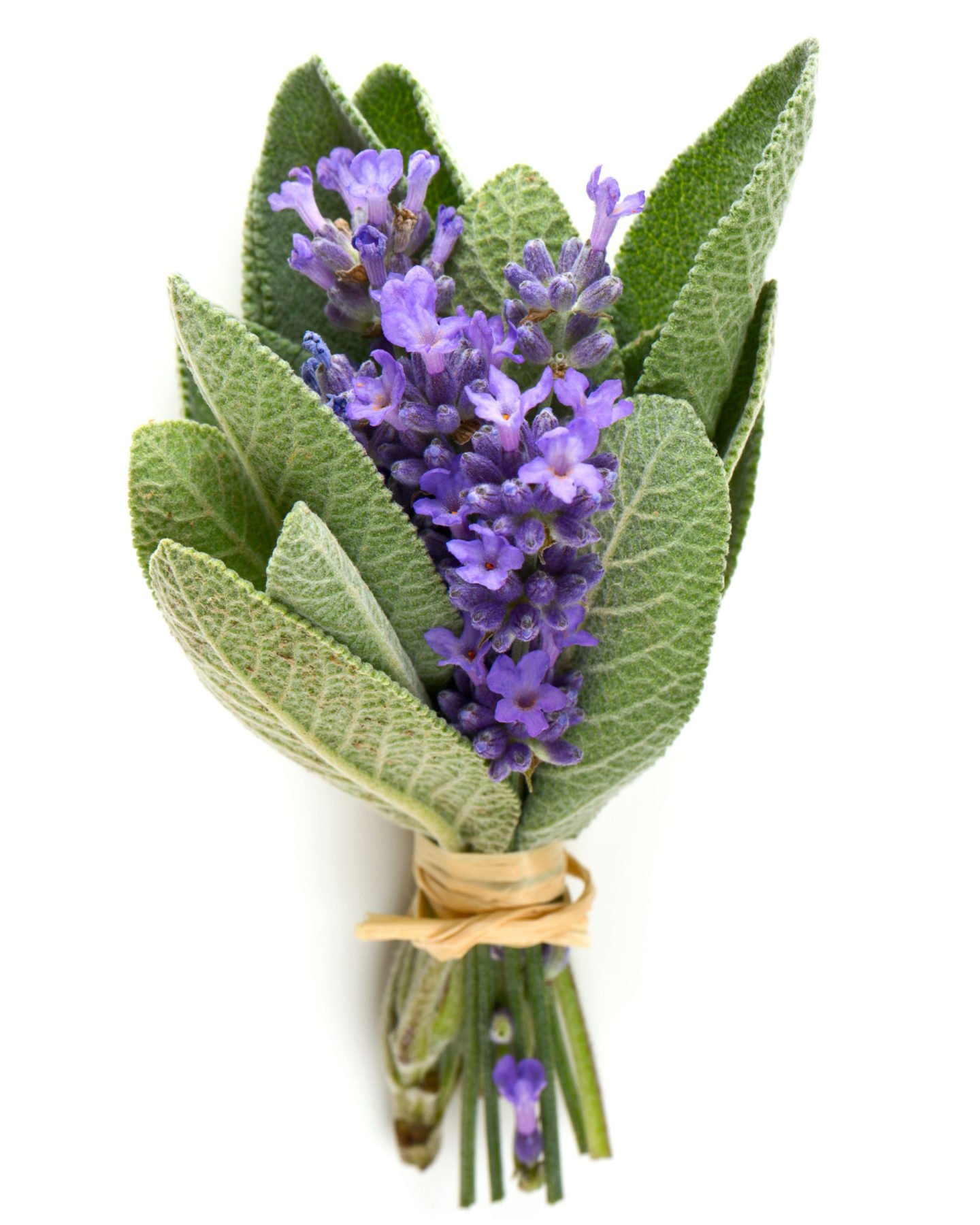 While sage and lavender have a lot in common, a few distinct differences can help you tell them apart. Look for these characteristics if you spot one of these plants in the wild or in a garden.
Note that there are many different types of sage, though the type grown most commonly in gardens is Russian sage. That is what we will focus on in this section.
Shape and Size
One of the easiest ways to identify a lavender bush is to look at its shape. All lavender bushes are wider than they are tall, as opposed to sage, which is around 5 feet tall and 4 feet wide, depending on the species. Sage also has more of a conical shape compared to lavender's more flat shape.
The shape of the flowers on the plant can be another good clue. For example, the flowers on sage plants tend to grow in longer, thinner strands, whereas lavender plants are slightly wider and thicker. The flowers are also slightly smaller in lavender, about half an inch.
Color of the Flowers
While the colors of each flower are very similar, a closer look will reveal some subtle nuances. For example, Russian sage has mostly blue flowers with a faint purple tinge. In addition, some varieties have subtly different shades of blue.
Lavender can vary much more widely than this, including varieties that have pink and white flowers, yellow, and violet. But, of course, the most common color is the plant's namesake, a bluish purple hue that's easy to spot.
It may be difficult to spot the difference unless the plants are next to each other, but you can identify sage by its slightly bluer color.
Time to Bloom
Generally, lavender has a longer blooming season than sage. For example, if you plant English and French lavender together, you can have color in your garden from May to October. On the other hand, Russian sage only blooms from mid-summer through September in ideal climates.
Growing Conditions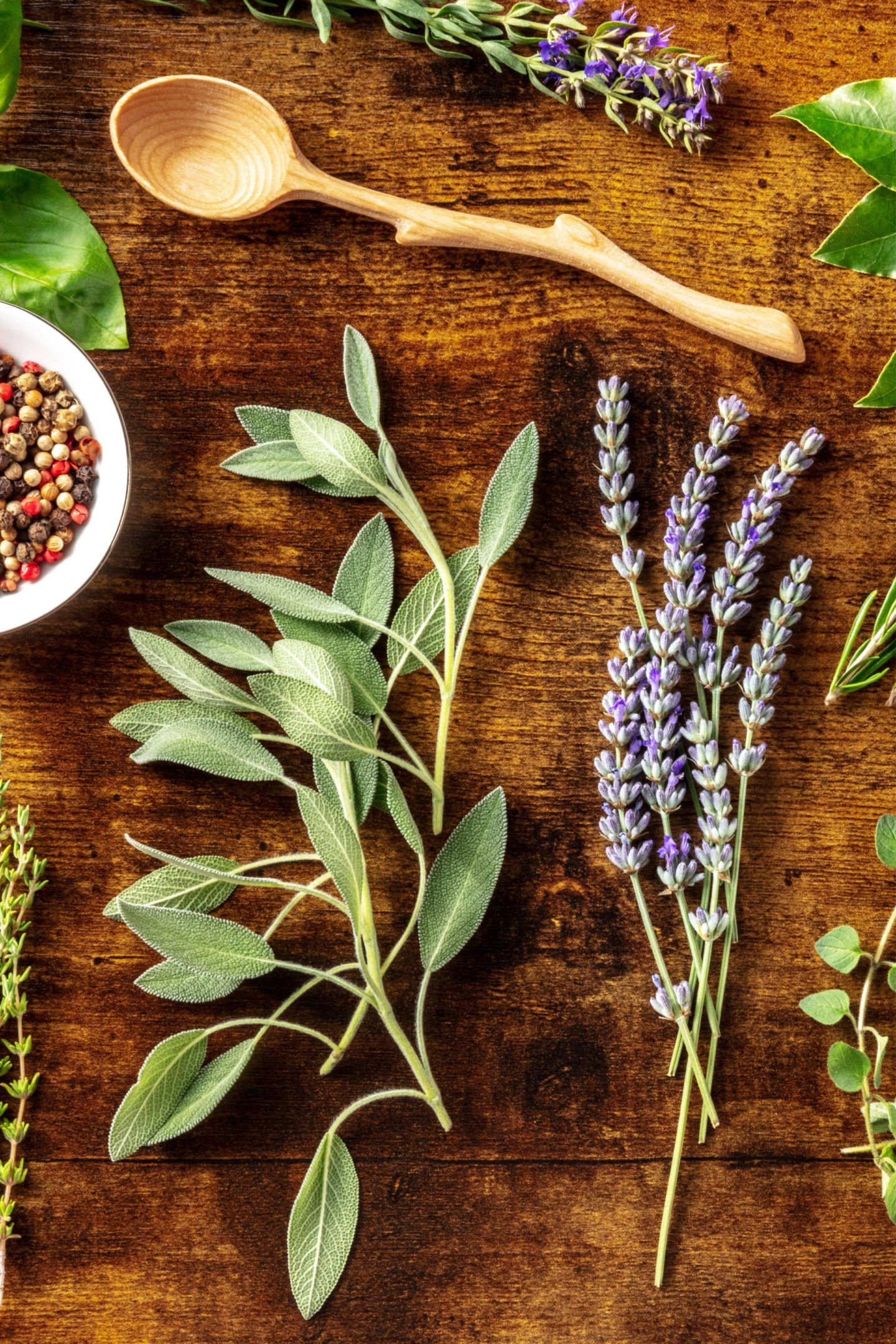 What both of these plants have in common is that they both need high-drainage soil and cannot tolerate stagnant water.
Of the two, sage is the hardiest and can grow in most parts of the country, from the upper midwest to the deep south. However, it doesn't tolerate frost and snow very well.
Lavender, on the other hand, is a bit more temperamental. French lavender only grows in the southern states, while English lavender grows mainly in the midwest. If you expect frost, English lavender is the better choice, though it can't tolerate high, cold winds.
Cooking With Sage vs. Lavender
Of the two herbs, sage is more commonly used in cooking. It brings a warm, herbaceous flavor to dishes and works especially well when combined with other herbs like rosemary and thyme. In addition, meat, seafood, and poultry would pair well with some sage butter.
Lavender isn't seen as commonly in cooking, but that doesn't mean it's not delicious! On the contrary, lavender may be one of the most underrated herbs, as it goes well with a range of fruits, vegetables, and meats. It has a floral taste with hints of rosemary and mint, giving it a fresh, springy flavor.
If you're cooking with sage or lavender in your kitchen, take a look at these tips.
Baking
Of these two herbs, lavender is undoubtedly the best suited for baking. It pairs well with citrus and berries, where its floral notes can really shine. However, it's important to avoid overpowering your cakes and cookies with lavender, so instead of using the actual whole flowers, use lavender-infused sugar instead.
In Savory Dishes
When cooking with sage, one important thing to remember is the potency of the herb. Since it has such a strong flavor, it's often enough to throw a sprig in with your food and remove it before serving. It works especially well when stuffed into the cavity of your Thanksgiving turkey.
When used in savory dishes, lavender is best enjoyed in small doses. Try lightly toasting it to tone down its perfumey flavor and give it a bit of complexity. It will never play a starring role in your dinner, but it can be a delicious undertone.
Sage and Lavender Recipes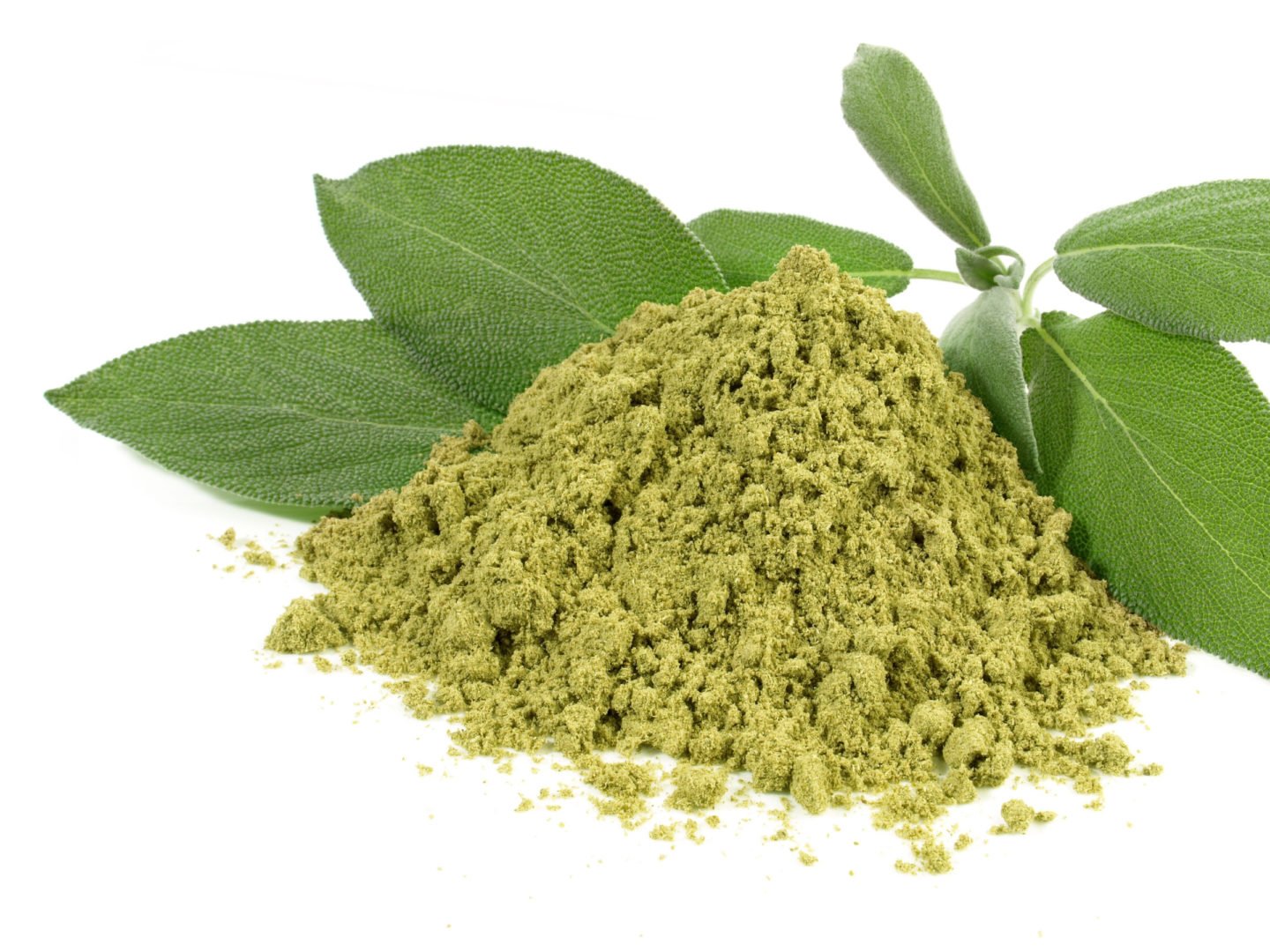 While these herbs might not be the most common in cooking, there are plenty of uses for them once you get used to their flavor. Here are some ideas to get you started.
Herb Butter
The best and simplest way to enjoy sage, rosemary, or any fresh herb is to use it to make herb butter. All it takes is a stick of butter melted in a pan and a few minutes of sauteeing the whole herb. Its flavor will be infused into the butter after a few minutes.
You can use this to baste over meat, incorporate it into baked goods, or drizzle it over toast.
Herb Blends
Fresh herbs are often at their best when they're part of a chorus rather than playing solo. For example, lavender is part of the classic French herb blend known as herbes de Provence, which includes basil, oregano, marjoram, thyme, and rosemary, along with a bit of lavender. Sage can pair just as well with any of these herbs.
Dry Rubs
Both lavender and sage pair excellently with beef, lamb, chicken, and fish. A dry rub lets you infuse your meat with the herb's flavor for a more complex flavor profile. Simply rub the ground herb over the meat and let it sit in the refrigerator for one to six hours before cooking.
Frequently Asked Questions
Does lavender taste like soap?
When overused, lavender can potentially add a bitter, soap-like taste to foods. The reason for the comparison may be that lavender has a floral scent, just like many soaps. That's why it's always best to use it in small doses, so it only adds a subtle flavor.
Can you really eat lavender?
While some people have a hard time believing it, lavender actually makes a great aromatic when used in cooking. However, it is important to remember that not all types of lavender are well suited for culinary purposes. Therefore, make sure to order culinary lavender when buying your herbs.
Does sage have any health benefits?
In addition to tasting great, sage can help ease digestive problems like diarrhea, bloating, and heartburn. It also offers a high dose of antioxidants, helping maintain your immune system and cellular health.