We wanted to dive deeply into the world of Starbucks Secret Menu Items to give you all the nitty-gritty details. We cover everything you need to know about how to order the Cotton Candy Frappuccino, what it tastes like, how to modify it, and even how to craft it at home!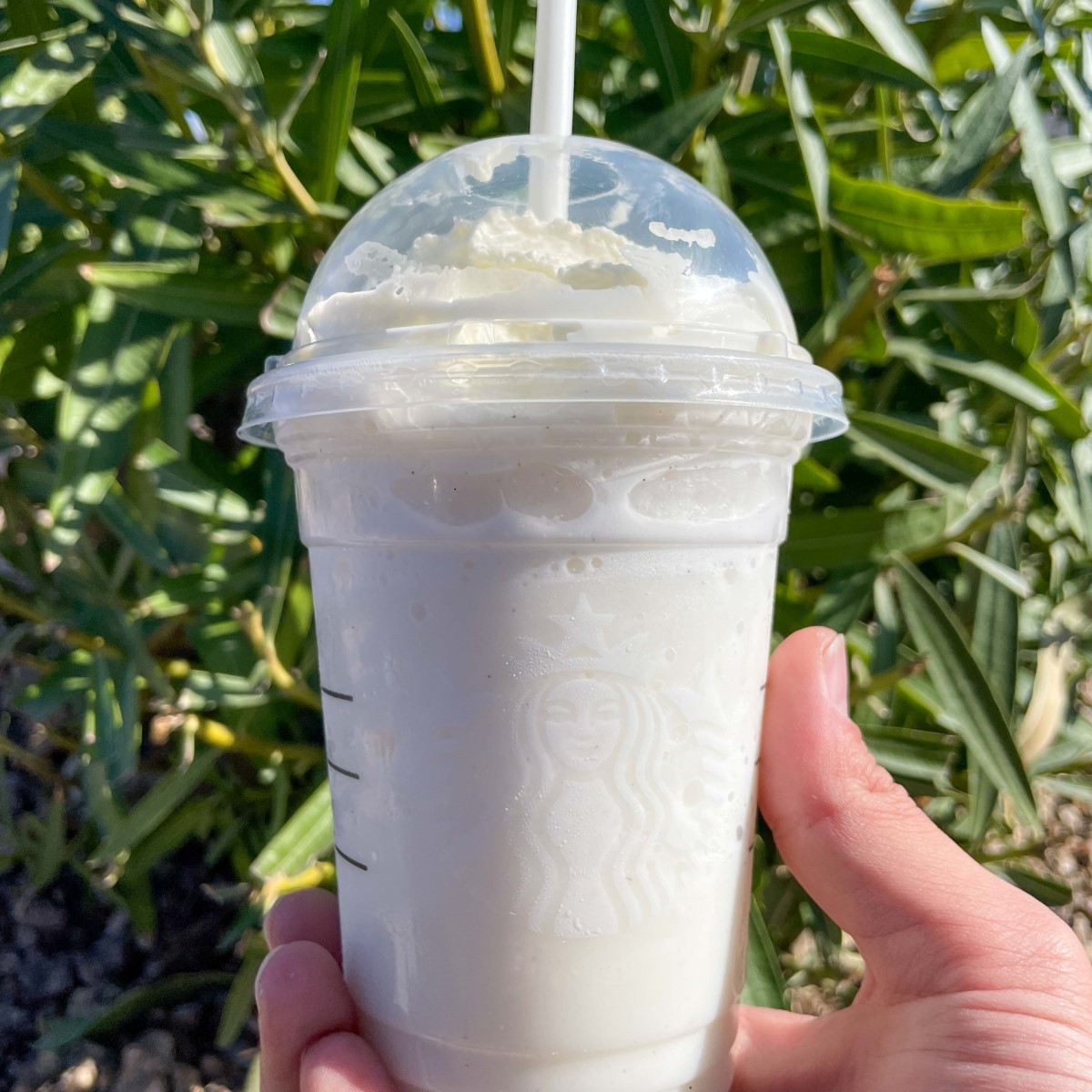 Now, let's dive in.
Table of Contents
What is The Cotton Candy Frappuccino?
The Starbucks Cotton Candy Frappuccino is a secret menu item, but all this means is that it is not part of Starbucks' official lineup of drinks. Customers and baristas create these secret menu drinks.
You can walk into a Starbucks and try to order them by name, but you shouldn't be shocked if your barista looks at you with a confused expression.
How To Order The Cotton Candy Frappuccino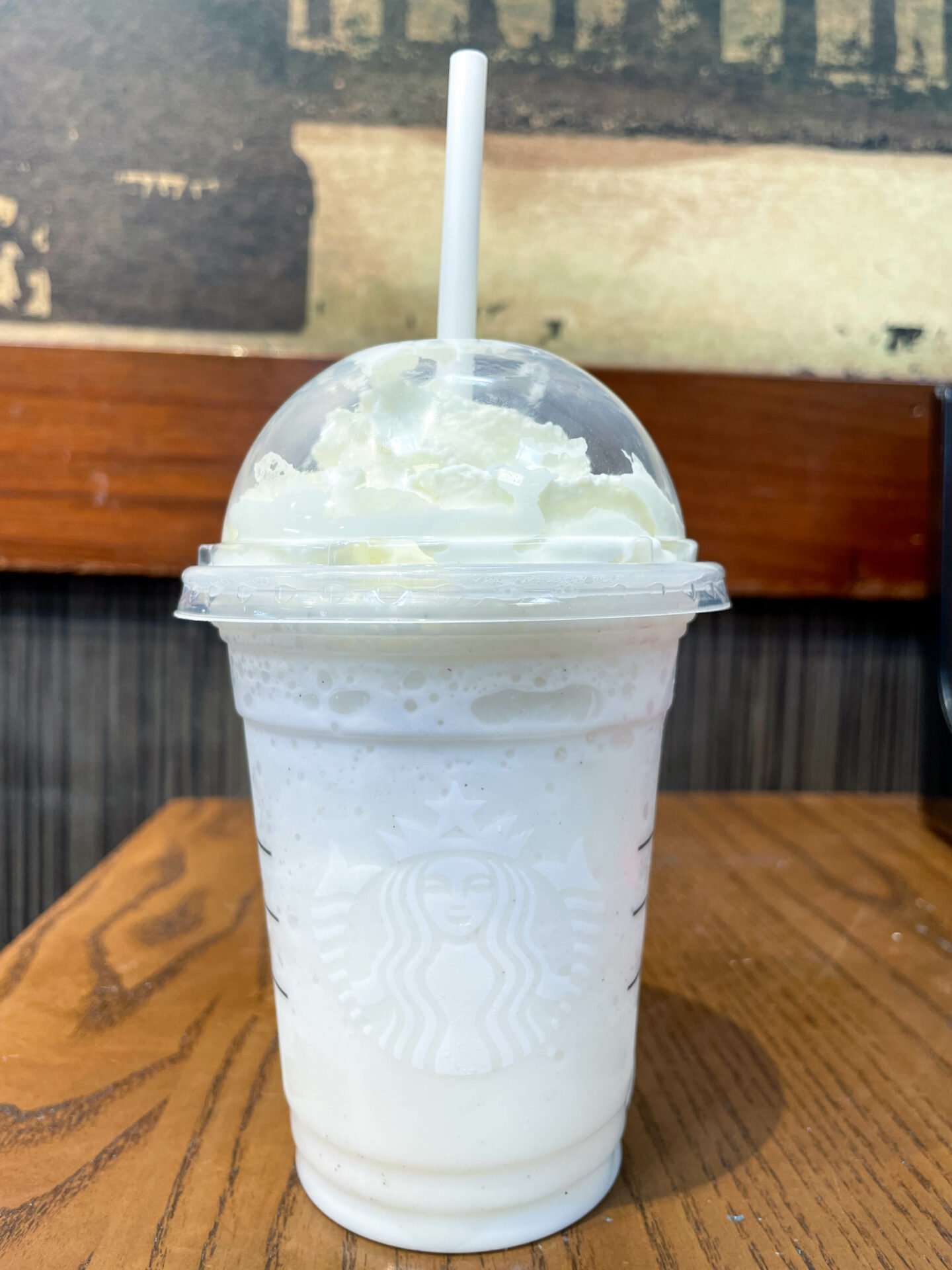 The Cotton Candy Frappuccino is actually a pretty simple drink to make. Just order a Vanilla Bean Creme Frappuccino with:
Tall- 1 pump of raspberry
Grande- 1.5 pumps of raspberry
Venti- 2 pumps of raspberry
This simple little trick makes this drink taste just like cotton candy. Truly, the resemblance is uncanny!
To order in the app, simply add the corresponding raspberry syrup quantities under the "flavors" portion. You won't be able to add half-pumps through the app. So, you'll either have to choose one or two pumps based on your sweetness preferences.
Here is what it should look like: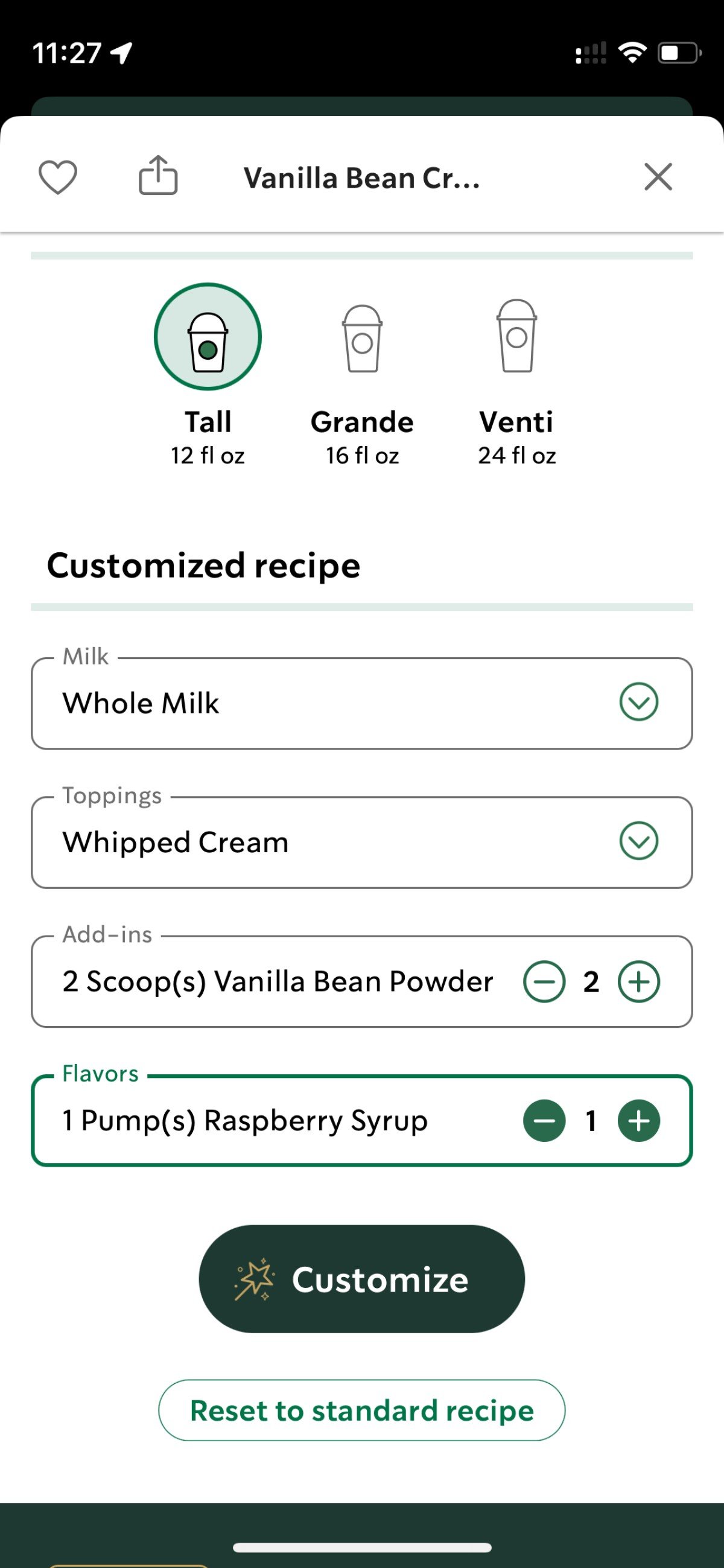 However, you're not alone if you're bummed that your Cotton Candy Frappuccino is all white instead of a beautiful cotton candy color. Starbucks removed all artificial flavors and dyes from their syrups in the spring of 2016. While this is a very welcome change, it does mean that the raspberry syrup no longer has a rich pink color.
If you like your drink to have fun colors, you can ask your barista to add a small splash of strawberry puree to give it a light pink hue.
How to Make a Copycat Cotton Candy Frappuccino at Home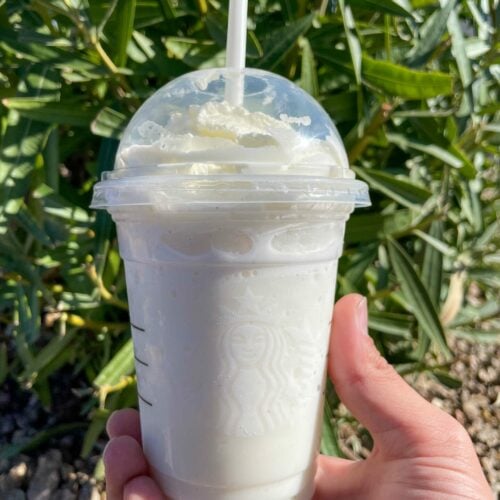 Cotton Candy Frappuccino
This drink is just like cotton candy—it's white, looks fluffy, and tastes sweet!
Ingredients
1

scoop

vanilla bean ice cream

1

pump

raspberry syrup

1

splash

milk
Instructions
Put all ingredients in a blender, then blend until thoroughly combined.

Transfer to your cup and top with whipped cream.

If you're feeling extra fancy, the strawberry syrup will make a great topping for this drink. Otherwise, serve and enjoy!
Notes
For larger portions, you can just double the recipe.
Nutrition
Calories:
140
kcal
Carbohydrates:
16
g
Protein:
2
g
Fat:
7
g
Saturated Fat:
5
g
Polyunsaturated Fat:
0.3
g
Monounsaturated Fat:
2
g
Cholesterol:
29
mg
Sodium:
53
mg
Potassium:
133
mg
Fiber:
0.5
g
Sugar:
15
g
Vitamin A:
279
IU
Vitamin C:
0.4
mg
Calcium:
86
mg
Iron:
0.1
mg
Final Thoughts
If you love cotton candy, you will most likely love this Cotton Candy Frappuccino off Starbucks Secret Menu. Although it would be nice to have a little color, we can't be mad that Starbucks stopped using artificial coloring in their syrups.
This frappuccino is also not overwhelmingly sweet compared to some frappuccinos on the menu. Neither of the two flavors is too overpowering, and the sweetness is just what you'd hope for.