A low FODMAP diet is specifically for people suffering from irritable bowel syndrome (IBS). It limits the consumption of indigestible, fermentable carbs (FODMAPs) that may trigger IBS symptoms.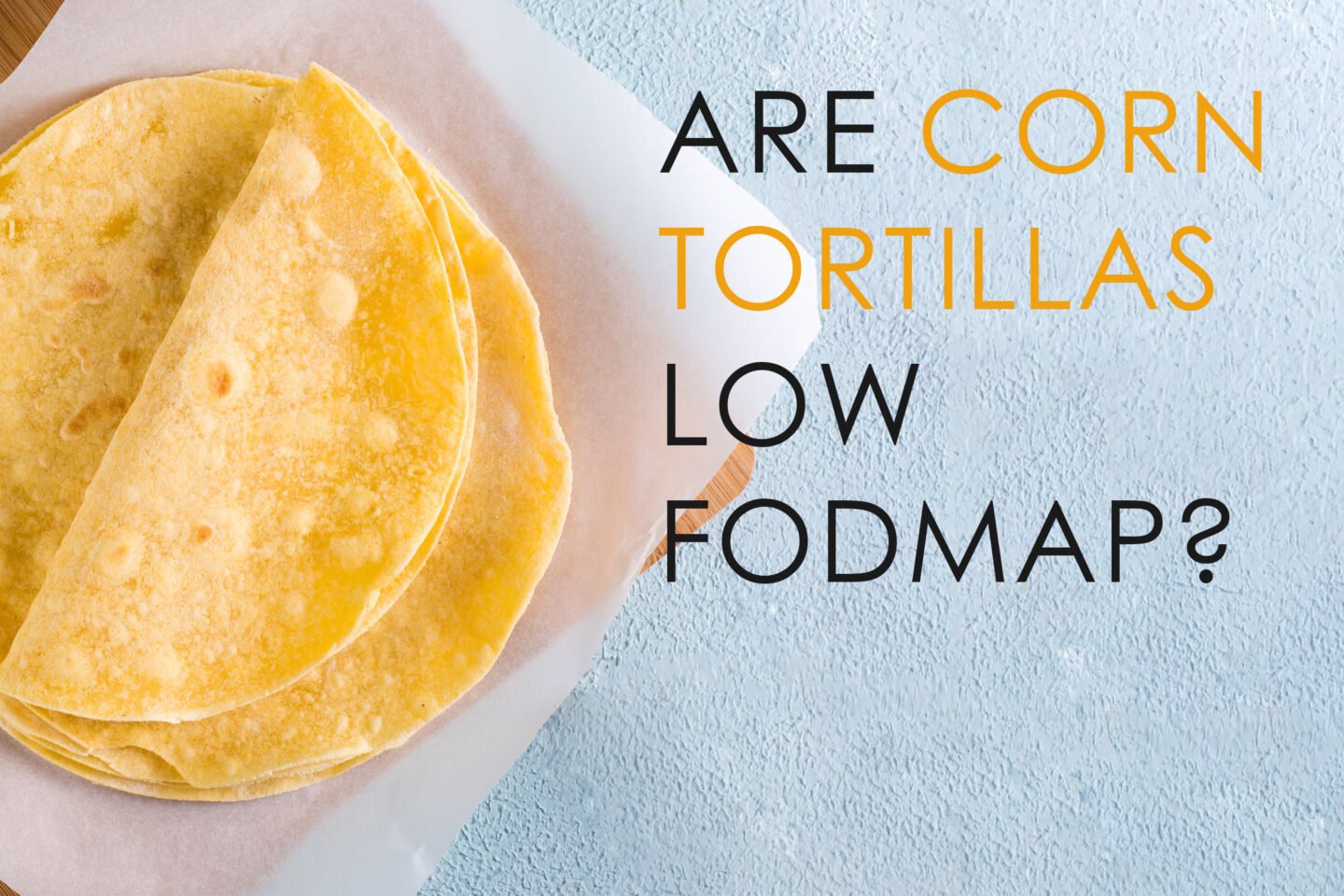 Not all high-carb foods are high FODMAP, and ascertaining which foods you can tolerate and which you can't is critical for a low FODMAP diet to work for you.
Tortillas of any kind are primarily carbs, so they often contain a lot of FODMAPs. But is that true when it comes to all tortillas?
Table of Contents
Are Corn Tortillas Low or High FODMAP?
Fresh corn is high FODMAP, so some products containing it should be restricted or avoided on a low FODMAP diet. However, corn tortillas are much lower in FODMAPs than corn, so you may be able to include them in your diet without triggering symptoms.
How Low in FODMAPs Are Corn Tortillas?
A single corn tortilla (24-26 grams) is safe for people with IBS on a low FODMAP diet. Carb content varies between brands, so read the nutritional label carefully before buying.
Also, tortillas are usually filled, so be aware of the FODMAP content of anything you may add to your meal.
Can You Eat Corn Tortillas on a Low FODMAP Diet?
Eating one tortilla per sitting shouldn't impact your diet or trigger your symptoms.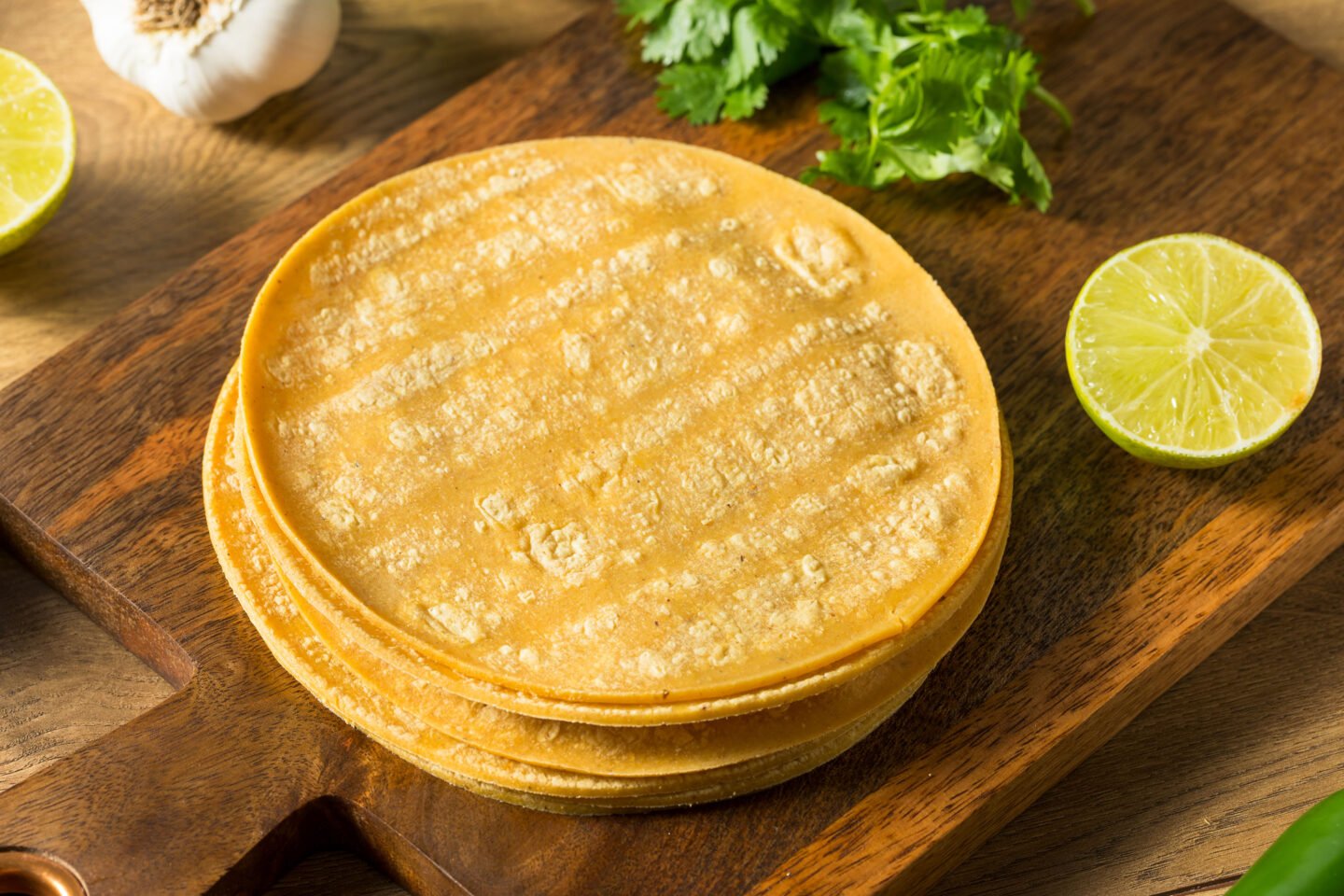 Some corn tortillas contain a good amount of fiber, which is good for your digestive system and can improve your IBS symptoms.
Are Other Types of Tortilla Low FODMAP?
Generally, flour or wheat tortillas are much higher in FODMAPS than corn.
As with corn, other tortillas' FODMAP content depends on the filling, so avoid those high in FODMAPs, like onions, garlic, snow peas, and leeks.
Instead, stuff your tortillas with any type of meat, spinach, tomato, or kale.
Are Corn Tortillas Good for You?
Corn tortillas are much lower in calories than flour or wheat.
They're also lower in carbs but higher in fiber, which makes you feel full for longer and feeds good gut bacteria, preventing indigestion and keeping you regular.
Corn tortillas are also a good source of phosphorus, which helps build strong teeth and reduces muscle pain after exercise. Phosphorus also helps flush out waste from your kidneys and is necessary for DNA and RNA production.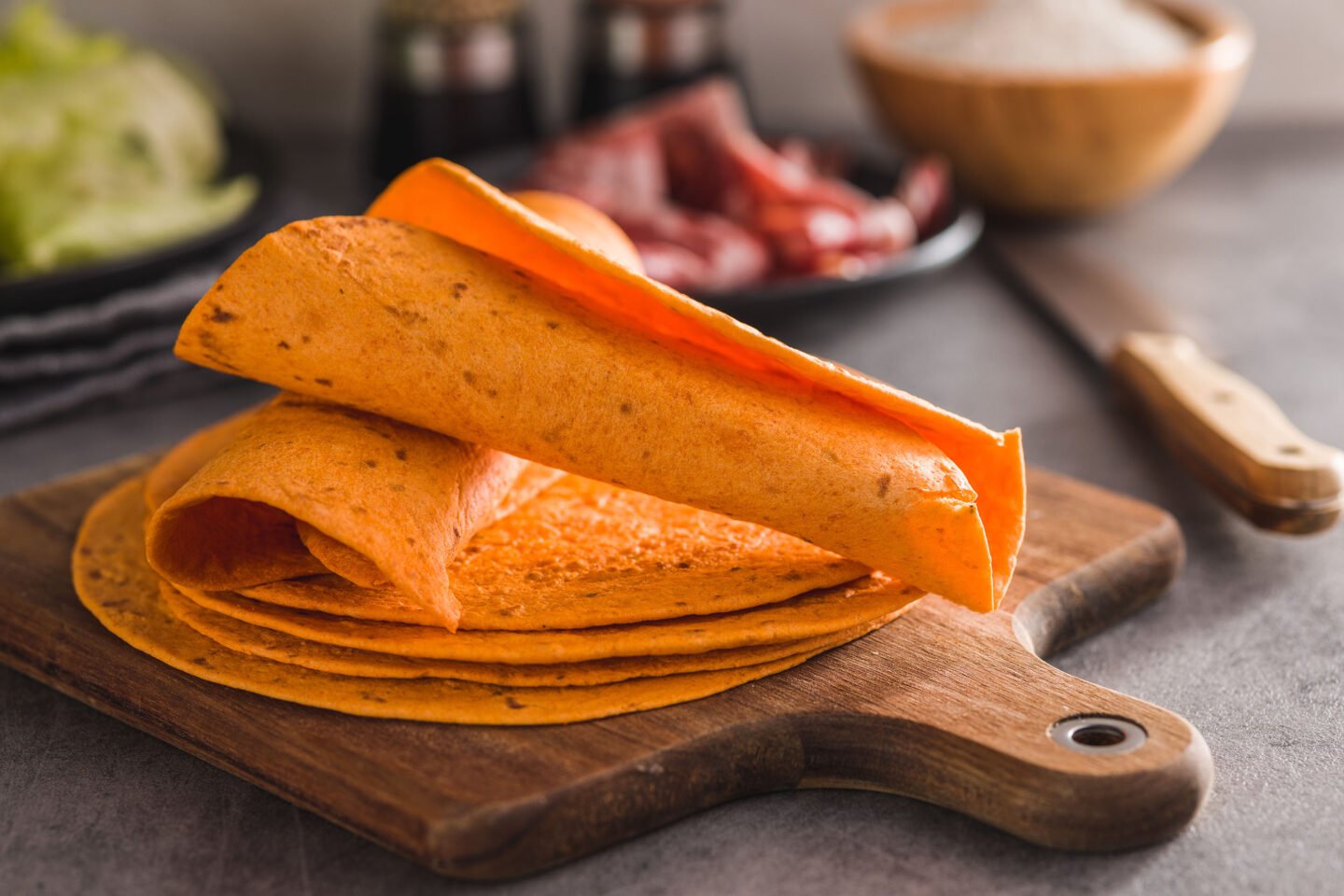 They're much lower in sodium than flour tortillas, and too much sodium can raise your blood pressure, increasing your risk of heart attack and stroke.
Corn tortillas are also a better choice for people with gluten sensitivity and celiac disease, as they're gluten free. They also contain a good amount of magnesium, which strengthens bones and alleviates headaches, migraines, and depression.
A sufficient magnesium intake also reduces the risk of osteoporosis, high blood pressure, and pre-menstrual syndrome.
Conclusion
One tortilla per sitting is safe for those on a low FODMAP diet. They also contain some nutrients and aren't too high in calories.
Sources: Nutrition Data, PMC, and National Library of Medicine