Crisp and warm tortillas are all you need sometimes! This food is flexible, and you can eat it with almost anything. However, they go stale in their own time even if you store them properly.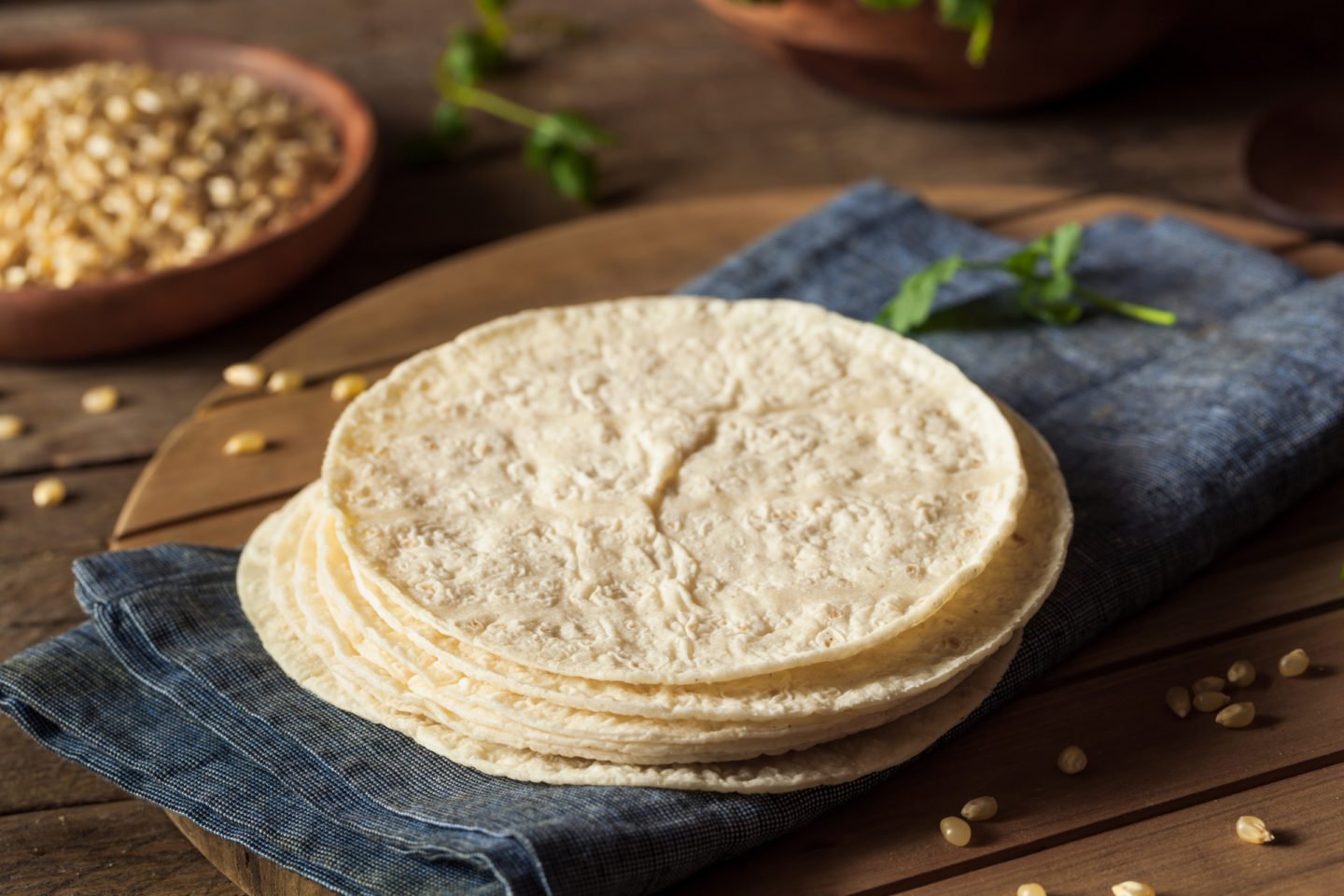 Tortillas go bad when they start to harden. Slightly stiff is alright, but a hard tortilla that can be snapped is likely expired. There are a few ways to keep your tortillas fresh for a long time. Let's understand them in detail.
Table of Contents
Do Tortillas Go Bad?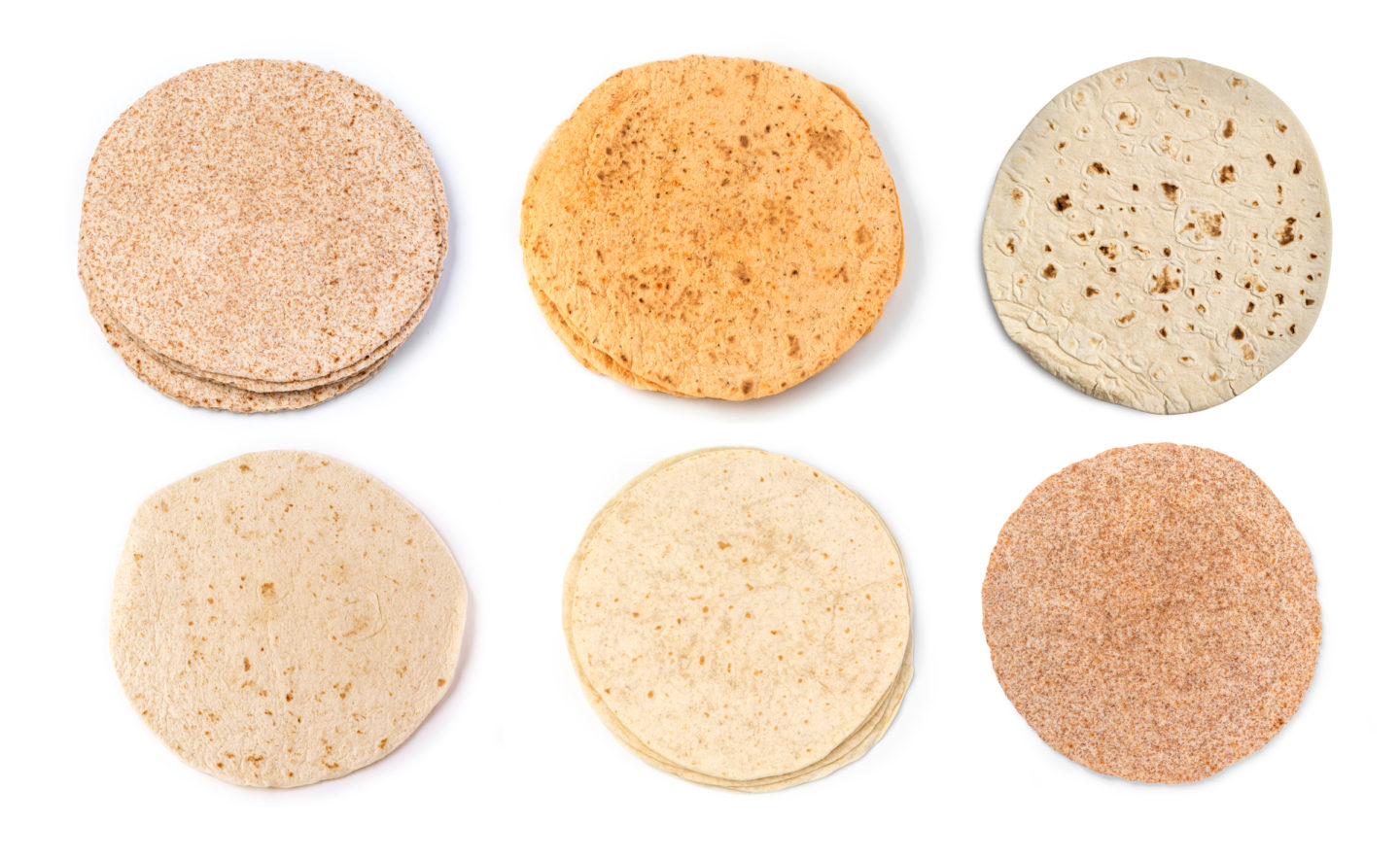 Like any other food, yes, tortillas do go bad. The shelf life of this Mexican dish can vary, but you can make most tortillas last longer with proper storage. When tortillas start going bad, you may recognize it immediately by just the moldy looks or the sour smell they may generate.
There are many reasons why tortillas can go bad. The following are some of the most common ones.
1. Fungus
One of the most common reasons for food decay, in general, is fungi, more commonly known as mold. Any humid, dark environment is required for mold to form on food. When you keep the tortillas with too much moisture or change the temperature in the fridge, they can start growing mold.
Tortillas that have grown moldy have green or blue patches, but some molds can be whitish, like the color of your tortilla, so you need to be careful.
2. Humidity
Normally, tortillas have a decent amount of moisture level that they produce after being cooked, which keeps them soft enough to consume. High moisture when storing or in the surroundings of your tortillas can encourage the growth of mold or fungus on the food. It will also make it give off a sour smell.
3. Room Temperature
Although you can store tortillas at room temperature, keeping them without any protection from the weather for long periods can change your tortilla.
Too much moisture or humidity in the room can make it stale faster, and if the room is dry or cold, it can become hard enough to crack.
So, even wrapped at room temperature, storing tortillas is not always the best way to store them.
4. Other Living Organisms
The influence of other living organisms, like insects or bacteria, can also make your tortillas rot. Keeping your tortillas safe from rodents, insects, or other pests can be a challenge if you decide to keep them outside the fridge. The starch in tortillas attracts these animals.
If they are stored in the fridge, keep them covered. Rotten food or crowding too much food around your tortillas can easily make harmful bacteria attach themselves to them.
Also, keeping tortillas uncovered in the refrigerator is risky as it is a cool place with many living organisms.
How to Know If Tortilla Has Gone Stale?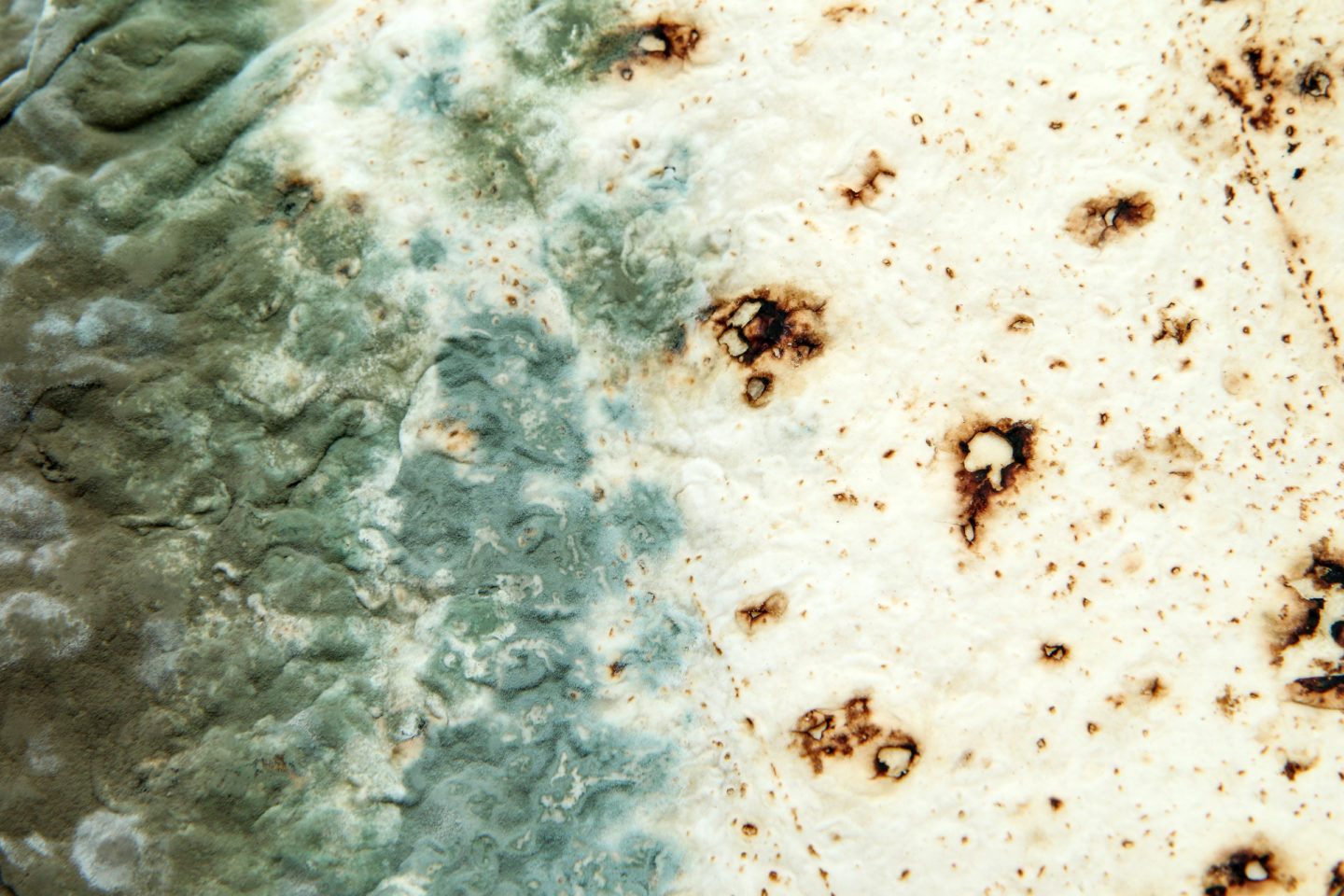 Now that we have understood that tortillas can go bad, you might want to know how to recognize a stale tortilla when you see one. Before that, you must remember that fresh tortillas are generally circular, soft to touch, and have a warm, crisp smell of flour. The following are ways to recognize a tortilla that has gone stale.
1. Patchy Looks
Tortillas already have black and brown spots due to how they are cooked, but a stale tortilla can grow blue or greenish spots that are mold when stored wrong. They might even get a green/neon tinge, which signifies that you need to throw your tortilla batch out. The only exception to this is the spinach tortilla which is already green in color.
2. Pungent Smell
Normally, with discoloration, a strange smell can come from the smell of mold. If your tortilla has started smelling sour like soil, mud, or sweat, it is time to throw them out.
3. Different Texture
A different texture is one of the first signs of a tortilla going bad. Tortillas that go bad feel slightly moist or wet in texture as they start growing slime on the surface. That means they will begin developing mold soon, and you should let them go.
4. Change in Shape
Tortillas that go bad change shape as well. From being soft and easy to eat, they can become hard and crispy to the point they snap. That usually happens to tortillas left out in the open as they lack moisture.
Although you should avoid moisture when storing tortillas, keeping your fajita coverings in shape is still required.
How Long Do Tortillas Last?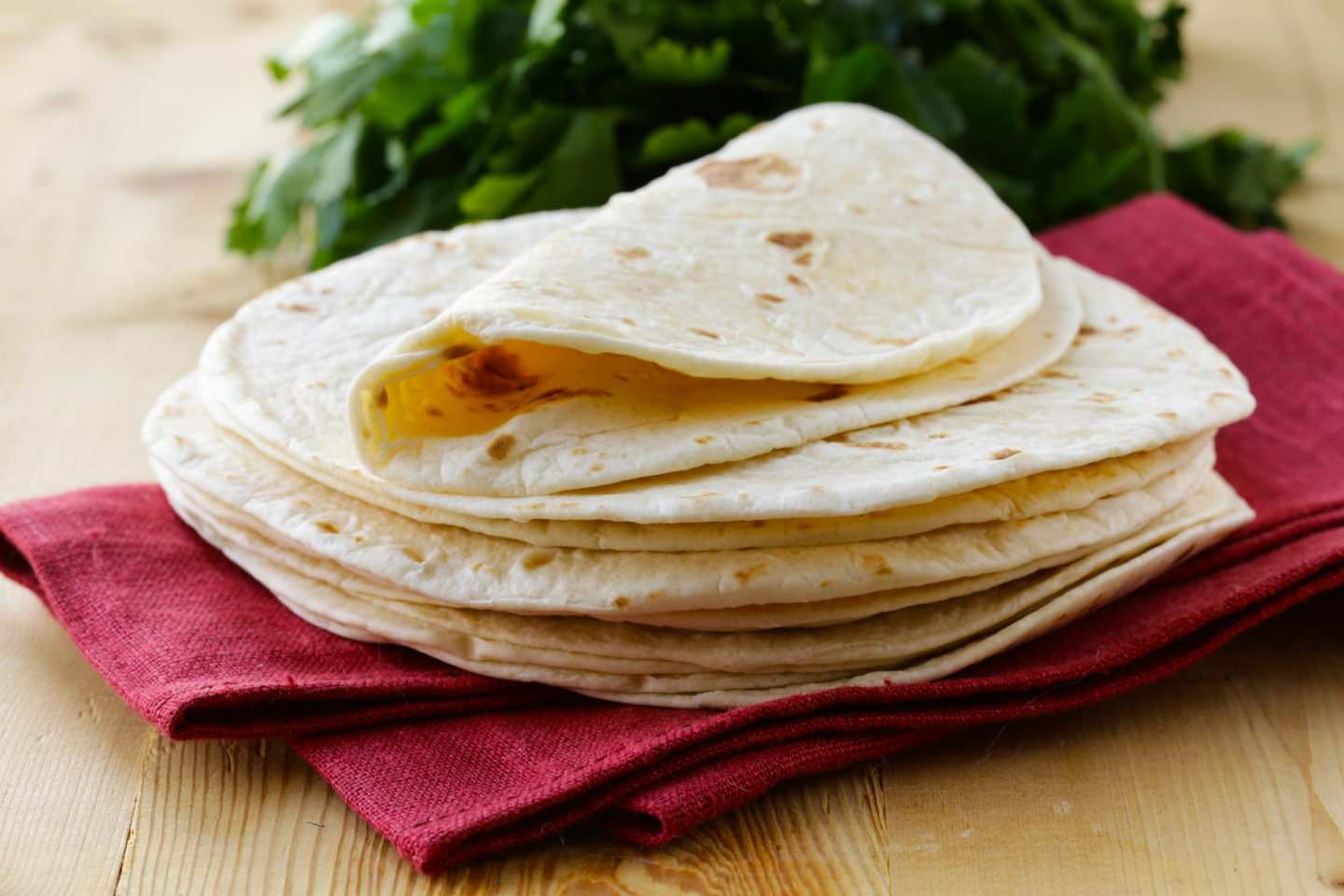 The longevity of tortillas mainly depends on where they are coming from or their type. Since homemade tortillas are made from scratch and superorganic, they last only around 3-4 days despite proper storage. Store-bought tortillas can last about 2-4 weeks, depending on their storage.
Since tortillas have so many different types which vary in functioning, the following is a table to help you quickly understand how long tortillas last.
| | | | |
| --- | --- | --- | --- |
| Tortilla Type | At Room Temperature | In a Refrigerator | Frozen |
| Homemade tortilla | 2 - 3 days | 2 weeks | 10 days - 6 months |
| Flour tortilla | 1 week | 3 - 4 weeks | 6 - 8 months |
| Wheat tortilla | 1 week | 3 - 4 weeks | 6 - 8 months |
| Corn tortilla | 1 week - 10 days | 6 - 8 weeks | 6 - 8 months |
| Spinach tortillas | 1 week | 3 - 4 weeks | 6 - 8 months |
The estimated shelf life is for unopened tortilla packages. Opened ones begin to harden faster, but with the proper storage methods.
How Can You Store Tortilla Properly?
Tortillas take a lot of effort and time to prepare. Most people who cook the snack know how difficult the process of kneading, mixing, rolling, and steaming is. Since making tortillas is tiring, you would want to store them properly for further use. There are two basic ways to store the dish—frozen or kept at room temperature.
Room Temperature
There are many different ways to store tortillas at room temperature. The main way is to ensure that these coverings are stored away in a cool and dry place. If the tortillas are store-bought, keep them in the original packet, sealed tightly on a shelf.
They can also be stored in an airtight container made of glass, plastic, or steel. The best option is steel, as it can remain cool and dry according to its surroundings.
Tortillas can also be stored in air-tight packets for those who do not want to use containers. However, using plastic can be bad for the environment. So, I suggest covering them with aluminum foil instead to prevent moisture and air.
Note that these methods are not usable for tortillas in the form of enchiladas or fajitas as those have other ingredients that can rot without refrigeration. When stored properly in airtight containers, tortillas can last up to about 1 week at room temperature.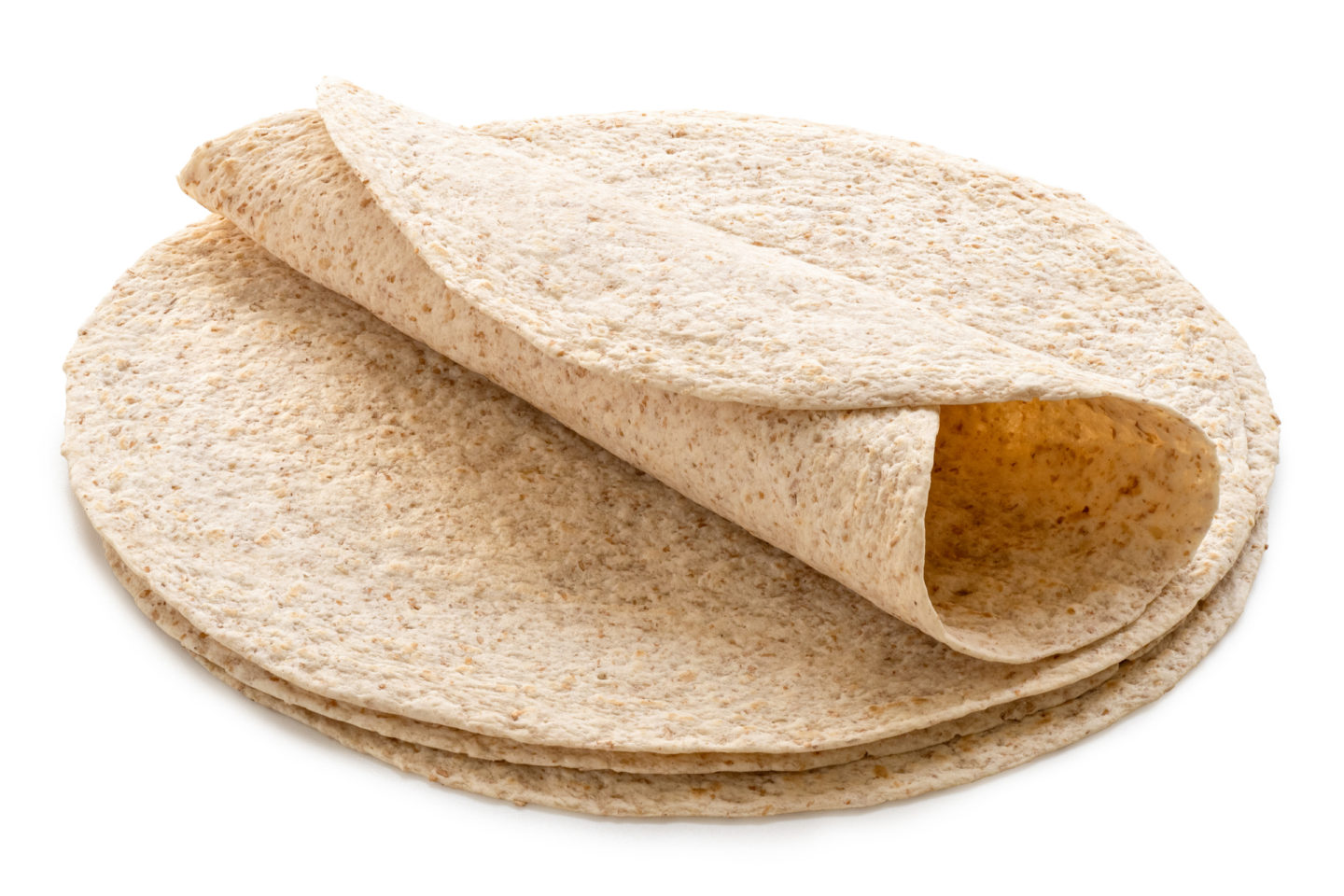 Fridge
The fridge is the best way to store tortillas as it slows down the molding process and keeps them dry and cool. That is especially helpful when the day's temperature is quite warm. Apart from storing them in the fridge when you buy them, you can also opt for plastic bags when storing homemade tortillas in the fridge.
An air-tight container or aluminum foil or wax paper wrapping also works well for storing tortillas in the fridge. Remember to check your tortillas from time to time for moisture or mold because a fridge can keep your tortillas fresh, but not forever. At the most, tortillas remain edible while stored in the fridge for about 2 weeks.
Another thing you need to note is that you should not eat the tortillas right after taking them out of the refrigerator, as any old food item can catch bacteria easily. Do not keep rotten tortillas in the fridge as they can affect other foods.
Freezing
Freezing tortillas to store them should be an option for only long-term storage. Freezers can store your food for a long time and stop the process of microorganisms growing on it. To store them in this method, you have to first seal them using any of the usual methods - sealing, plastic Ziploc bags, freezer bags, foil, or airtight containers.
You can also use cardboard to store tortillas in the freezer. Just remember to cover them in wax paper to separate them. When stored properly in the freezer, tortillas can last up to 6-8 months in their chilled state. Always defrost the tortillas before you consume them, though.
Is It Safe to Consume Expired Tortillas?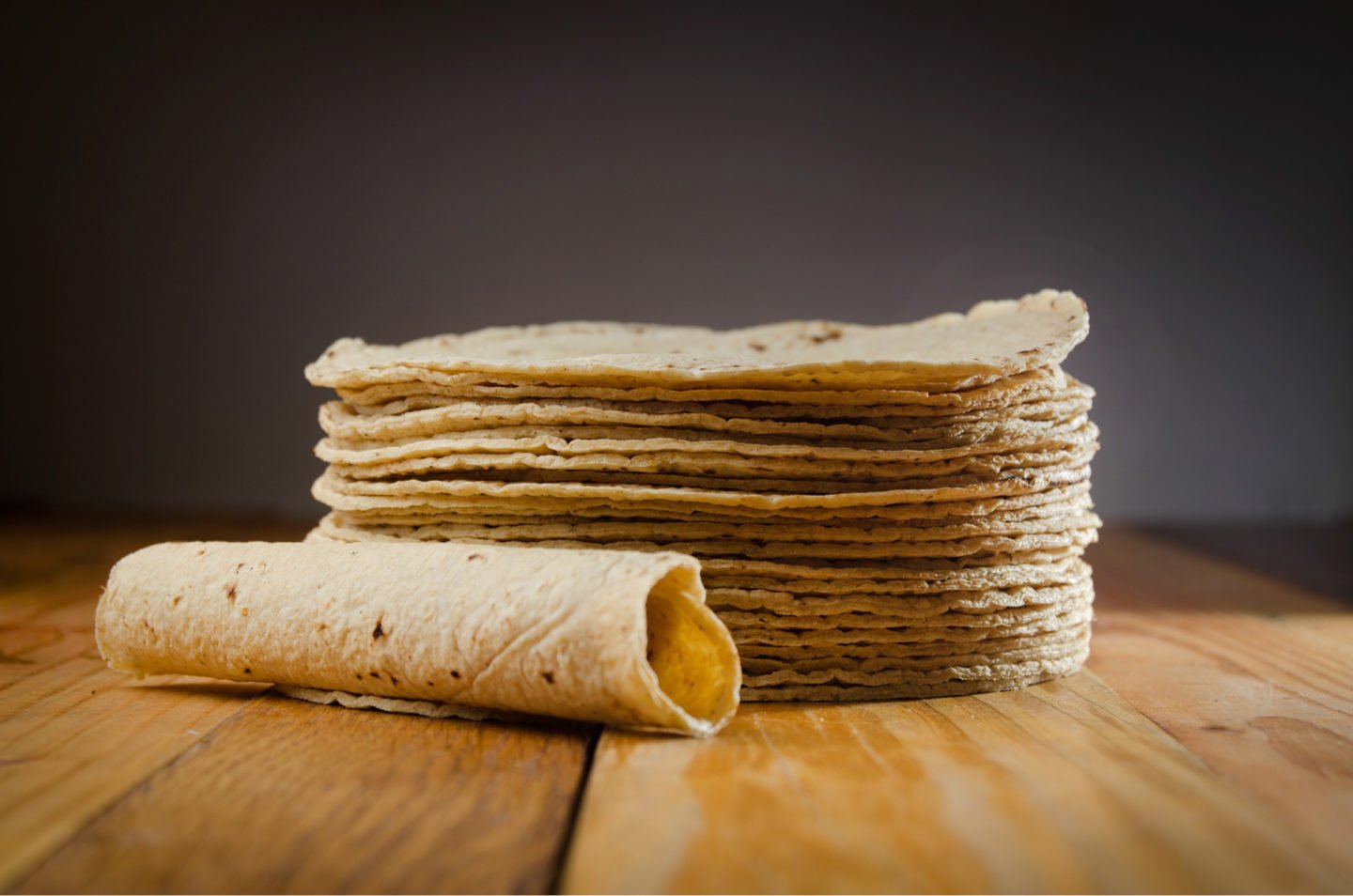 This question mainly depends on one's definition of 'expired.' If unopened and past the expiry date, it is presumably safe to eat the tortillas, as many users suggest.
Since tortillas are usually written off as best before six months of manufacturing, the safe period to eat your unopened, expired tortilla usually is two months after expiry.
The only big no for eating expired tortillas is if you have one that has signs of decay like mold or slime.
What Can You Do With Stale Tortillas?
Your tortillas might have gone stale, but they need not be completely useless. There are many ways to make judicious use of your tortillas, and some of them are as follows. Note that the following can only be done with tortillas that have gone stale (hard, crunchy) and not bad (moldy, slimy, decaying).
1. Make Tortilla Chips
You can easily make a tortilla chip out of the hardened tortilla coverings and eat them with a dip or toppings. You can also use tortilla chips to make breakfast nachos, scrambled with eggs, or used in a casserole to make a filling meal.
2. Make Crumb Covering
Crumb covering is the scraps and grains used to make the outer layer of crunchy food like fried chicken, potato wedges, nuggets, or patties.
You can use stale and hardened tortillas instead of bread crumbs when you want to make the crispy batter, consisting of bread sides or cornflakes.
To use a tortilla to make this layering, simply put the stale chips or tortilla into a blender and mix well to make tiny crumbs.
3. Use as a Condiment
You can use crumbled tortillas or chips in soups simply as a garnish or condiment. Tortilla chips are also used as extra sides, toppings, or ingredients in salads to give that extra crunch.
Final Thoughts
Tortillas can go stale, depending on their type and storage. However, with the right methods, you can prolong their shelf life. I hope that this article helps you store your tortillas better to keep them fresh for more time!