A low FODMAP diet is becoming increasingly popular among people trying to alleviate the symptoms of irritable bowel syndrome (IBS).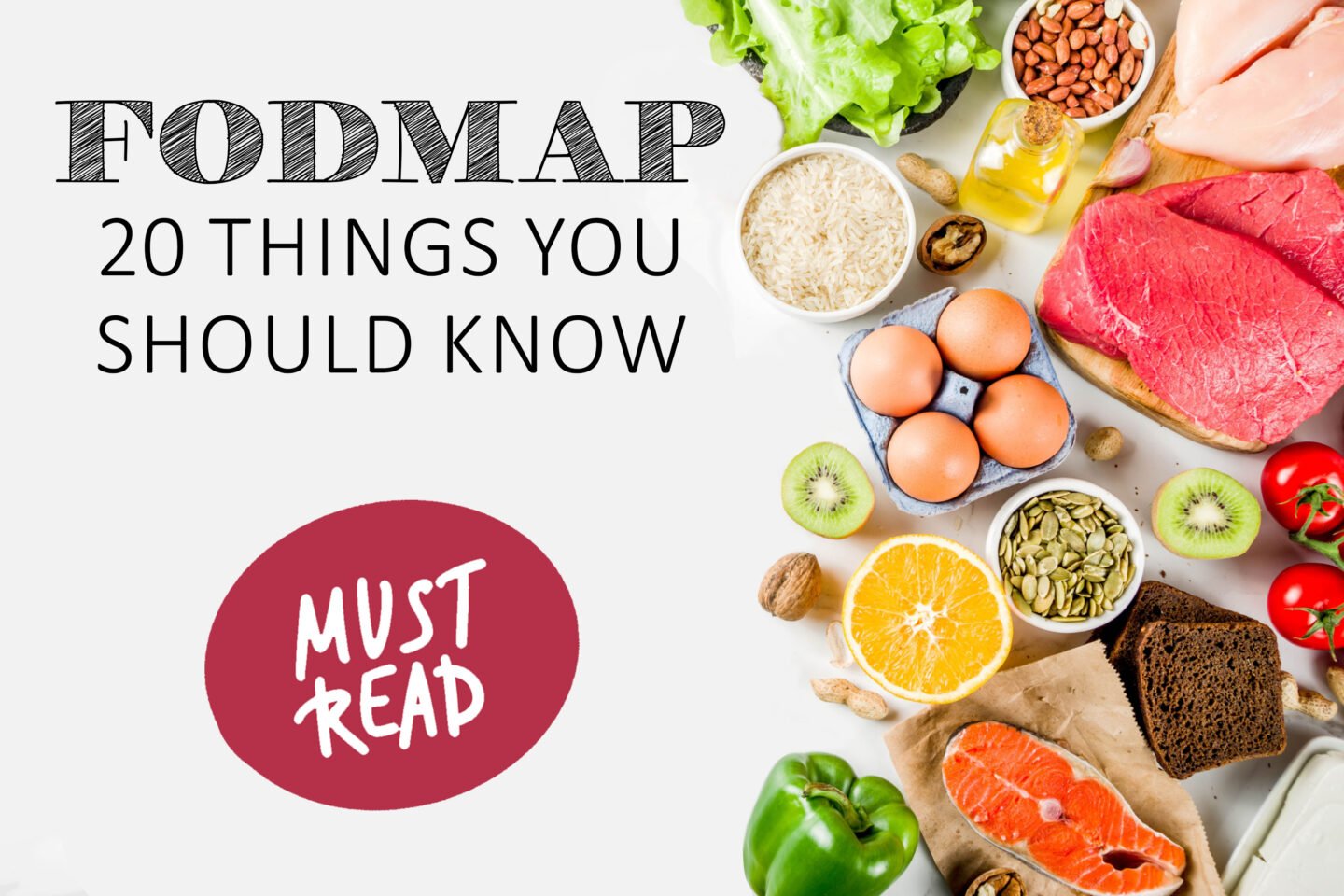 The diet restricts your intake of the fermentable, indigestible carbs that lead to IBS.
A low FODMAP diet diet can be hard to understand, especially for beginners.
So, here are 20 things you should know about it before starting.
Table of Contents
20 Things You Should Know About the Low FODMAP Diet
1. It doesn't prohibit all FODMAPs.
FODMAP stands for fermentable oligosaccharides, disaccharides, monosaccharides, and polyols, a class of short-chain carbohydrates that are hard to absorb in your small intestine.
This diet is low in FODMAPs, but it doesn't remove them all; most foods contain FODMAPs, even if in small amounts.
Furthermore, FODMAPs are mostly found in fiber-rich foods, which are beneficial to your health.
2. It doesn't cure IBS.
Irritable bowel syndrome has no cure; it's only possible to improve and manage your symptoms.
Following a low FODMAP diet can alleviate your IBS symptoms, but you must stay on this diet permanently to keep them under control.
3. There are many foods that don't contain FODMAPs.
Foods high in FODMAPs often contain a lot of other carbohydrates, which can give you an idea of which foods are FODMAP-free, such as:
Many fruits and vegetables only contain small amounts of FODMAPs, including:
4. You can still eat foods containing FODMAPs.
This diet only limits the amount of FODMAPs; it doesn't eliminate them.
Most IBS sufferers tolerate individual FODMAPs to a different extent, and it's rare for someone to be intolerant of them all.
So, it's essential to personalize your diet by considering which FODMAPs you can tolerate and which you can't.
5. It has three stages.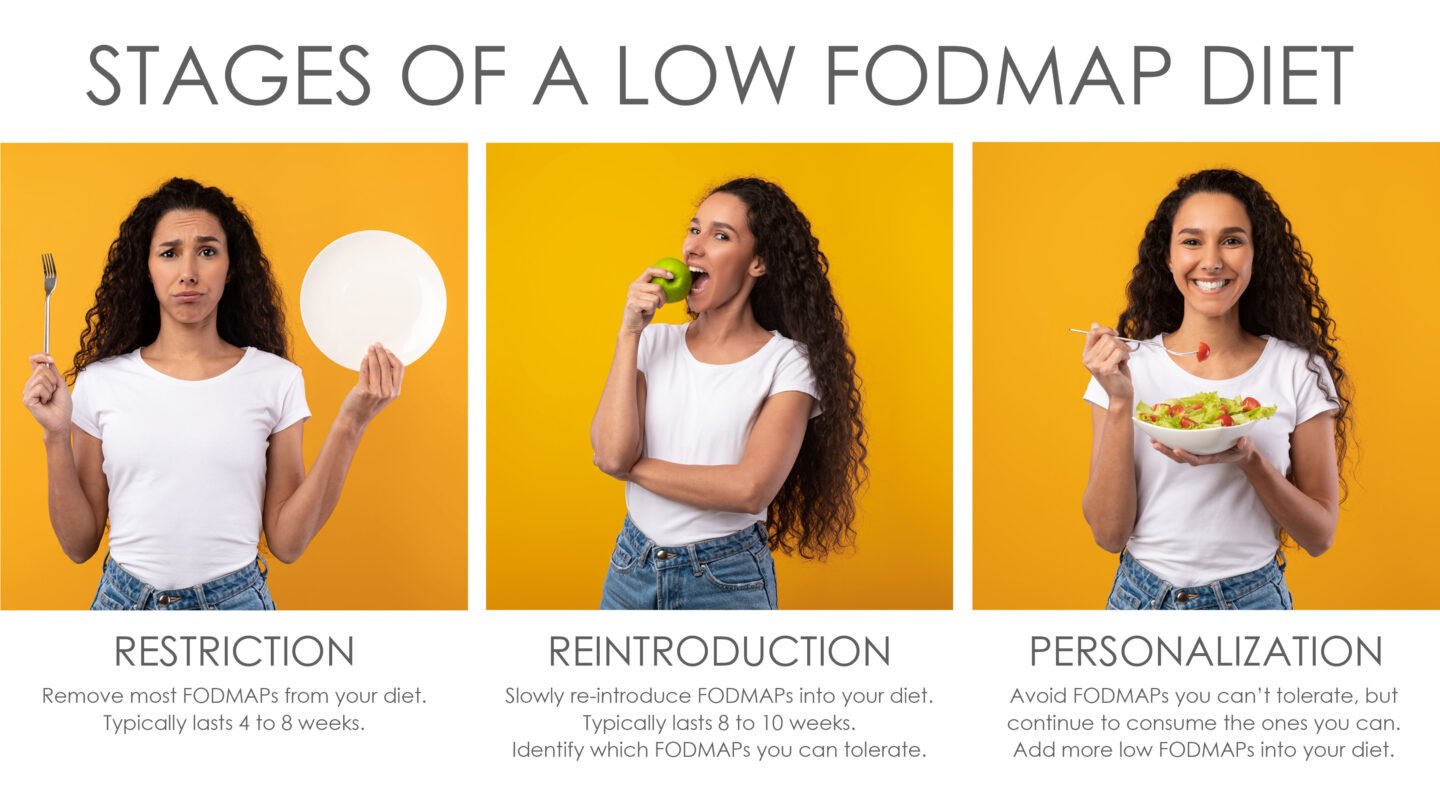 The diet has three stages: restriction, reintroduction, and personalization.
In the first stage, you remove most FODMAPs from your diet. This stage usually lasts between four and eight weeks.
The second stage has you slowly reintroducing FODMAPs. Lasting between eight and ten weeks, this stage allows you to identify FODMAPS you can tolerate and in what quantities.
The final stage restricts some FODMAPs but reintroduces those you easily tolerate.
6. It's different for everyone.
Some people can tolerate the FODMAPs in grains better than those from fruits; the opposite may be true for others.
Following each step carefully is vital to ascertain what works best for you. As it can be a very restrictive diet, finding all the foods you can tolerate will enable you to design an enticing meal plan.
7. It can be costly and time-consuming.
The diet requires a lot of planning and discipline, as you have to monitor and record all the FODMAPs you consume.
It can also be quite costly, especially in the early stages.
8. It may be beneficial for people suffering from other digestive system disorders.
The diet was designed to alleviate the symptoms of IBS. However, it may also benefit people with inflammatory bowel disease, such as Crohn's disease or ulcerative colitis.
However, as with IBS sufferers, people suffering from these conditions should consult their doctor or a registered dietitian before deciding to go on this diet.
9. Some people might experience side effects.
Unfortunately, the diet can have side effects, as it restricts your intake of high-fiber foods, which benefit your digestive system.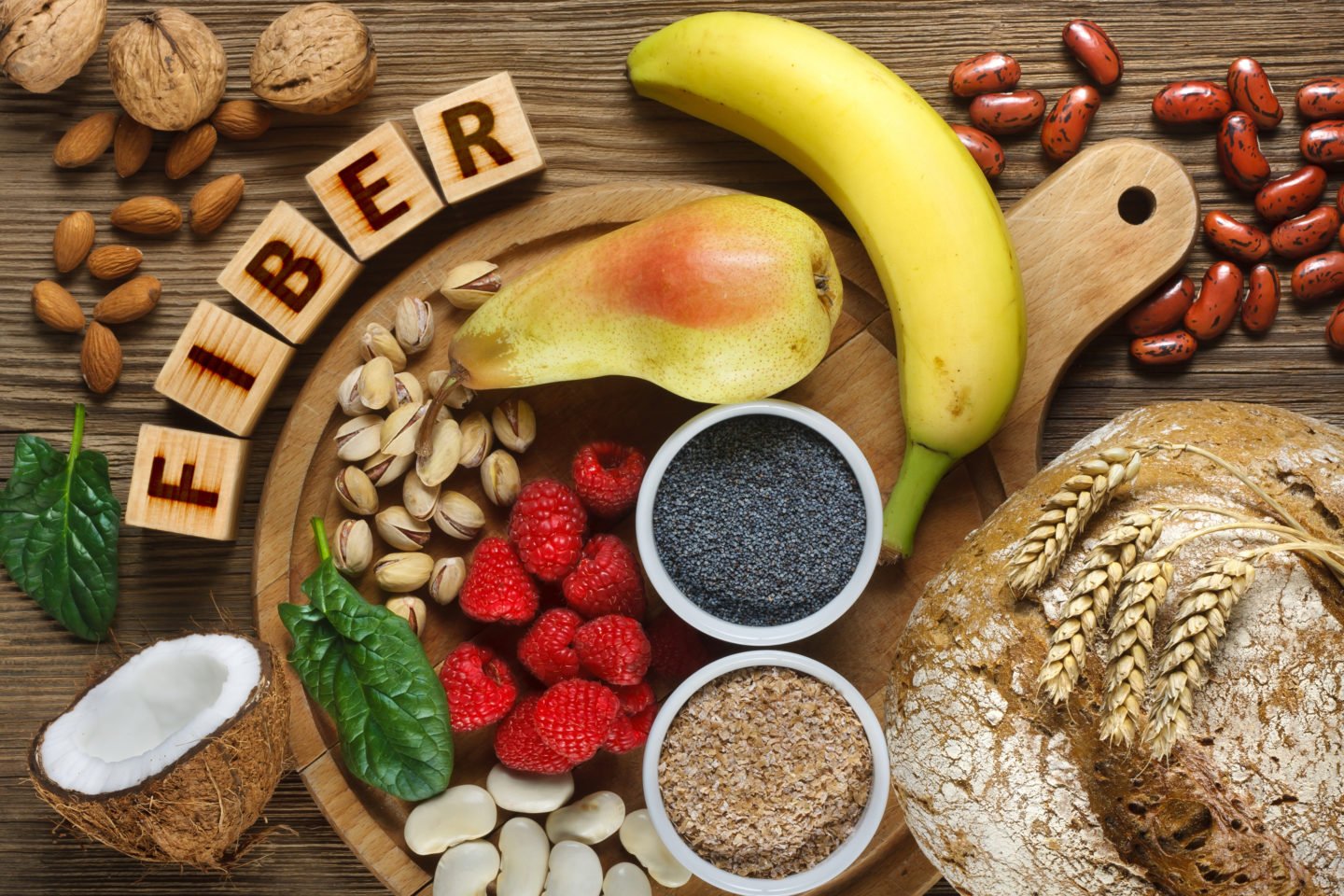 Fiber is a prebiotic that feeds good gut bacteria, reducing the symptoms of GERD and acid reflux.
It may also lead to mineral and vitamin deficiencies, especially if you stop eating a lot of fruits and vegetables.
Taking supplements can help, but fresh produce is better.
10. It isn't suitable for people not suffering IBS.
If you don't suffer from IBS, there's no reason for you to follow this diet. In fact, it could be detrimental to your health.
11. Many apps list foods that are low FODMAP.
This makes designing and managing your diet easier, especially the first stage.
12. It may benefit more than just your digestive system.
Studies show that following a low FODMAP diet can improve your general health. It removes processed foods from your diet, which are associated with an increased risk of health issues.
Furthermore, although carbs are important, consuming more healthy fats and protein can aid healthy weight loss, improve exercise performance, and reduce snacking between meals.
13. It comes with some risks.
One major concern is that the diet could lead to deficiencies in vitamins and minerals.
Also, as the diet is very restrictive, it may encourage binge eating.
14. It's a very restrictive diet.
Not everyone can follow a highly restrictive diet, which requires a lot of commitment and willpower.
15. Medication may increase your FODMAP intake.
Surprisingly, some medications contain FODMAPs, such as lactose.
If the lactose in your meds triggers your IBS, talk to your doctor about alternatives.
16. It isn't always good for gut health.
The diet greatly limits your intake of fiber-rich foods, which are crucial for a healthy digestive system.
17. It's a short-term dietary plan.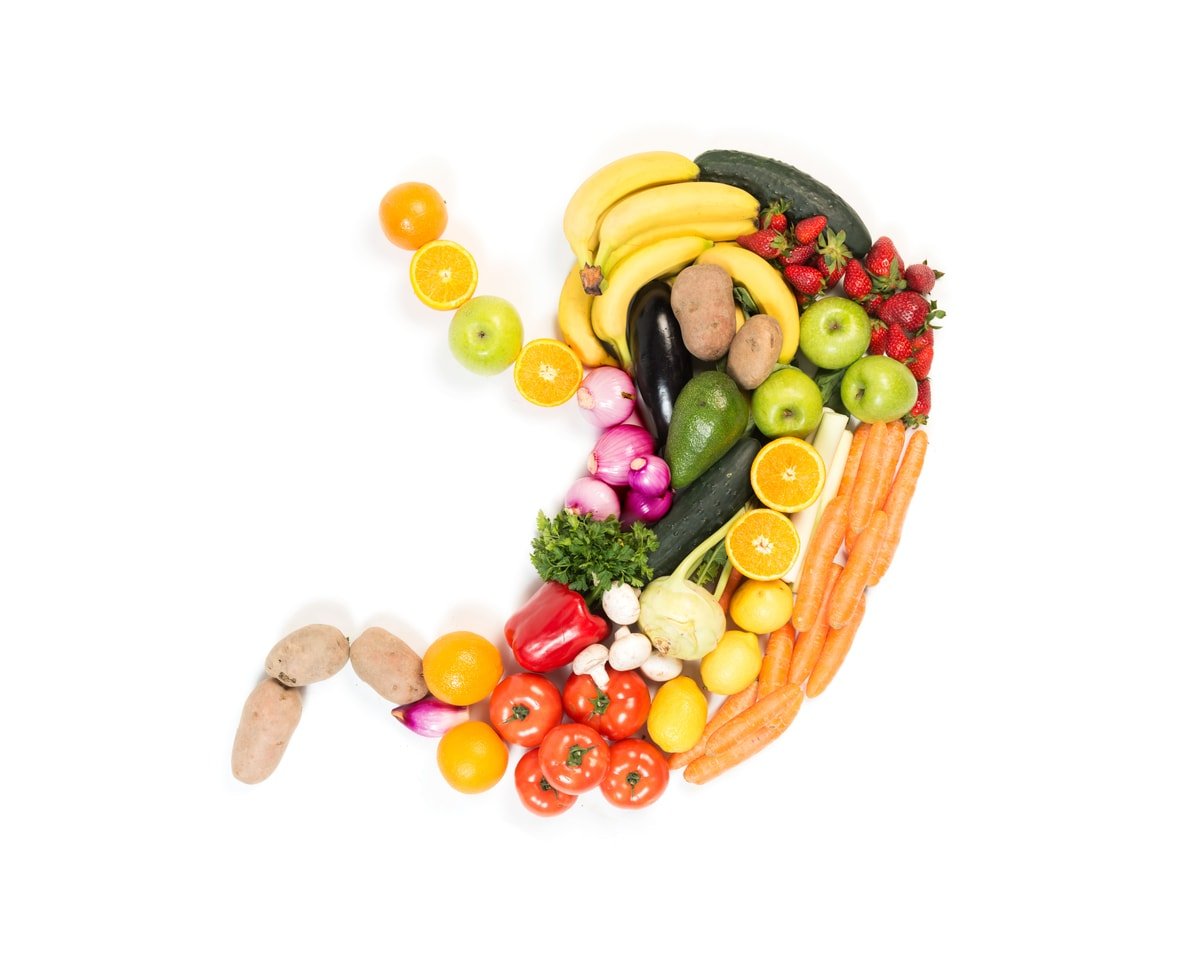 The diet temporarily restricts FODMAPs so you can ascertain which foods trigger your IBS symptoms. They're then slowly introduced back into your diet.
18. It requires diligent record-keeping.
To gain the best results, it's necessary to record and track each food you're consuming.
19. Consult a doctor or dietitian before starting.
This diet can be challenging, so many experts recommend engaging a specialist before starting. A doctor or registered dietitian can help you create a healthy, nutritious meal plan that suits your needs.
20. Not everyone with IBS will benefit.
A quarter of IBS sufferers who followed this diet report that it didn't make an appreciable difference to their symptoms. For these people, other interventions may be needed either alone or in conjunction with a low FODMAP diet.
Conclusion
You should thoroughly research any diet before deciding to start, and a low FODMAP diet is no different.
The above list will help you decide if this diet is right for you.
Sources: Monash University, PMC, Wiley, and Research Gate