Nowadays, there seems to be a diet that promises to relieve all manner of health conditions. Although some may be fads, others could benefit your health significantly. Recently, the FODMAP diet has been receiving a lot of attention.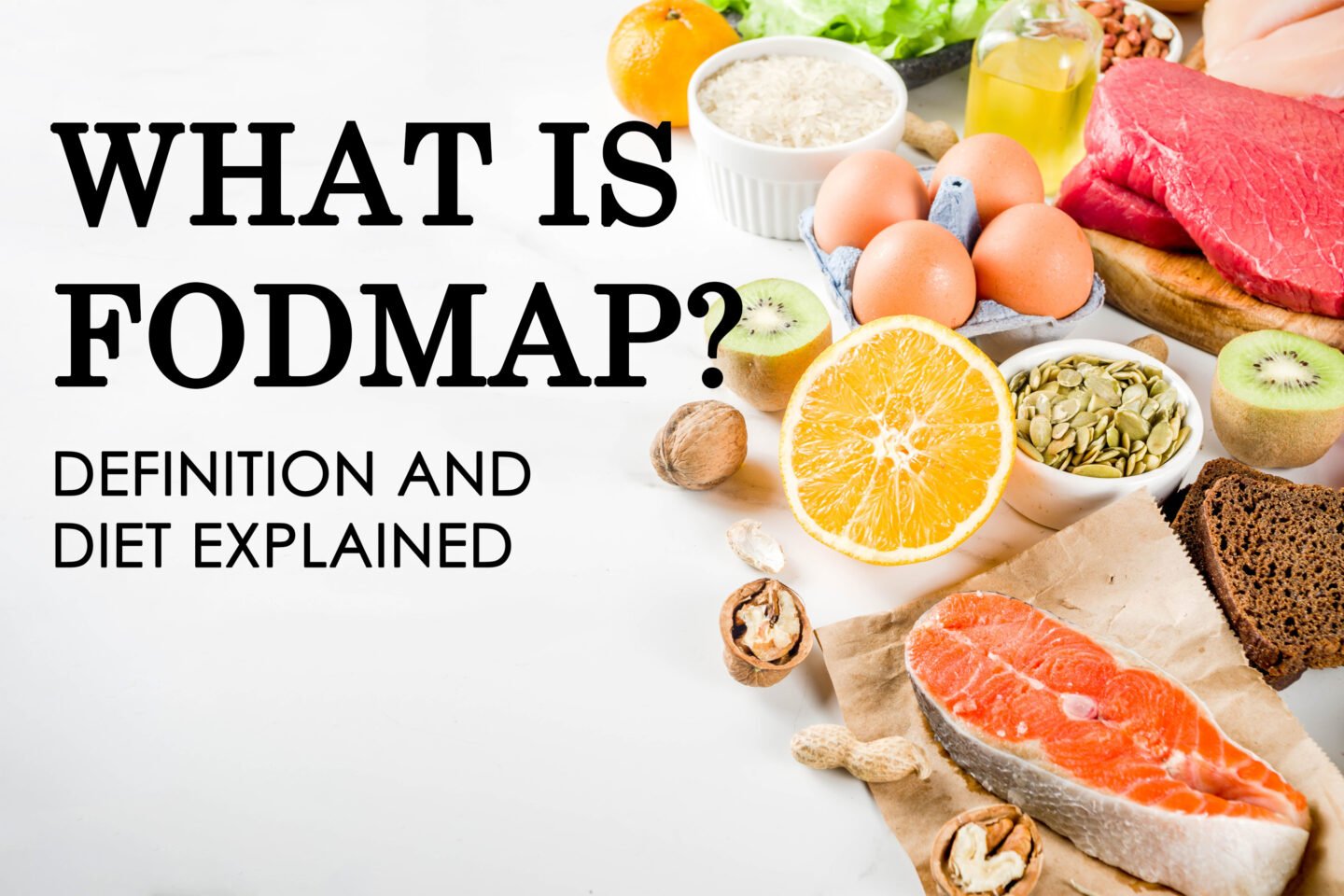 A low FODMAP diet restricts the amount of fermentable, indigestible carbs you consume. It's often used to relieve the symptoms of irritable bowel syndrome (IBS) and other digestive system conditions.
Studies show that the diet benefits many IBS sufferers, and it's possible to customize it according to your needs.
Table of Contents
What Is a FODMAP Diet?
The low FODMAP diet was designed for people suffering from IBS and limits the consumption of the sugars that cause intestinal issues.
FODMAP stands for fermentable oligosaccharides, disaccharides, monosaccharides, and polyols. These are short-chained carbohydrates (sugars) that your intestine doesn't absorb easily. They include:
Oligosaccharides: found in leeks, garlic, onions, asparagus, broccoli, cabbage, legumes, berries, bananas, watermelon, wheat, rye, and beans.
Disaccharides: found in sweet potatoes, beers, spelt, glucose syrup, muesli bars, instant coffee, honey, bread, bagel, and similar.
Monosaccharides: found in dried fruit, fruit jams, breakfast cereals, canned fruits, fresh fruits, whole wheat, and oats.
Polyols: found in cherries, peaches, plums, mushrooms, cauliflower, apricots, pears, green beans, and others.
Although these foods contain FODMAPs, some are allowed on a low FODMAP diet in moderation.
A low FODMAP diet has three stages:
Stage 1: Restriction
This stage lasts from four to eight weeks, and prohibits all foods that are high in FODMAPs. Many people believe a low FODMAP diet cuts out FODMAPs forever, but that's not the case. These carbs are important for gut health, so they can't be eliminated from your diet entirely.
This stage allows your digestive system to adjust to foods lower in FODMAPs, and studies show that IBS symptom relief is noticeable after six weeks.
Stage 2: Reintroduction
This stage usually lasts between six to ten weeks, and slowly reintroduces high FODMAP foods into the diet.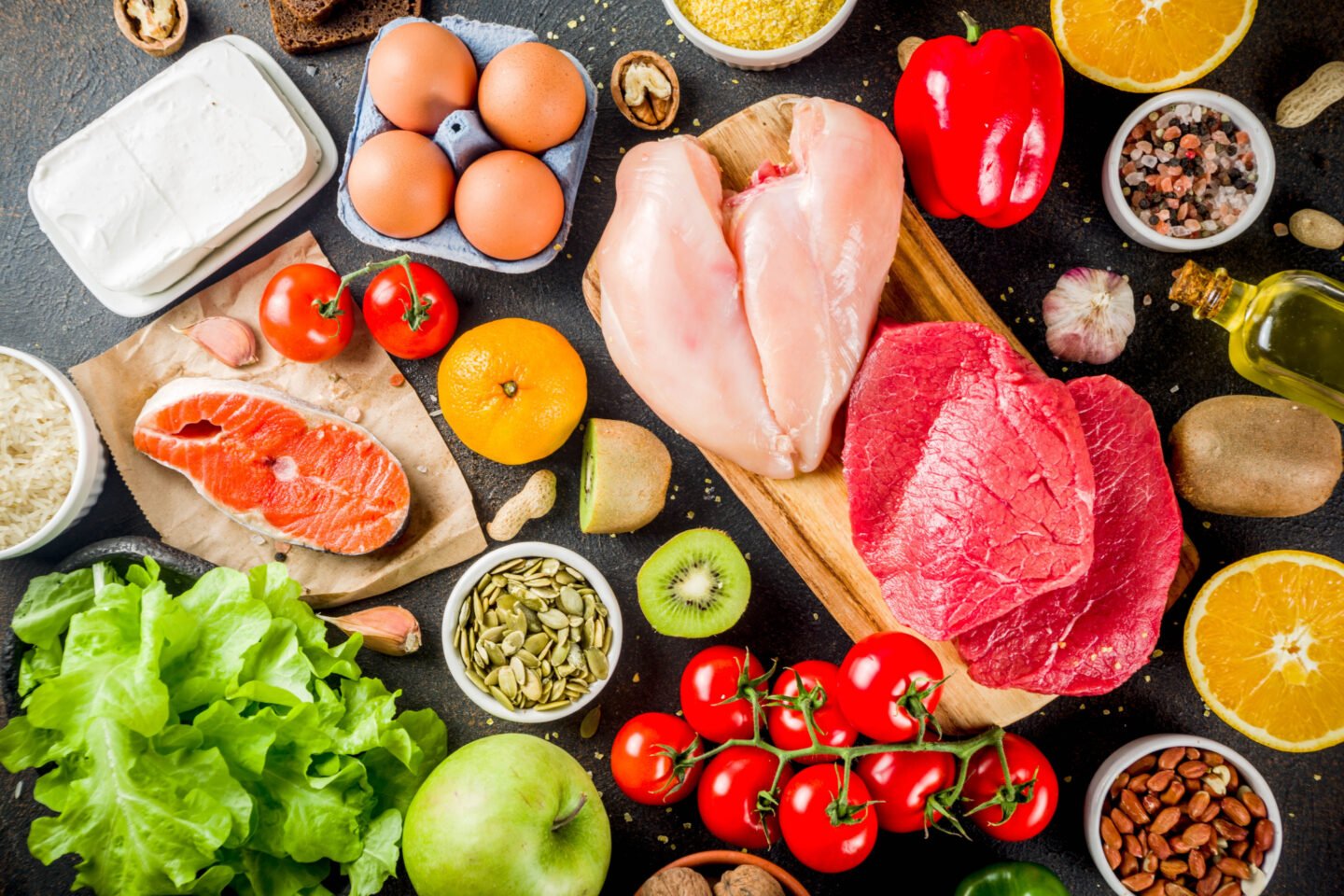 In this stage, you test each food by including it in your diet for around three days to see if you react badly. This helps you ascertain which FODMAPs you can tolerate and in what quantities.
Some people might find it beneficial to engage a registered dietitian to guide them through this step. But it is possible to track the foods and your reactions yourself.
Stage 3: Personalization
This step is often called the modified low FODMAP diet, as it limits your intake of some FODMAPs but allows you to eat the ones you can tolerate.
A low FODMAP isn't the same for everyone, and going through these stages allows you to customize yours.
Many people fail when dieting, as they become bored with the limited range of foods. Following the above steps ensures you have as many foods to choose from as possible, meaning you're more likely to stay on the diet.
What Foods Aren't Permitted on a Low FODMAP Diet?
Which foods to eat and which to avoid depends on the individual. However, most people can't tolerate garlic and onions, as they're exceptionally high in FODMAPs.
Other foods that contain a large amount include:
Artichoke
Asparagus
Beetroot
Black-eyed peas
Cauliflower
Mushrooms
Celery
Kidney beans
Scallions
Apples
Mango
Avocado
Some of these can be consumed on a low FODMAP diet if you tolerate them, but it's better to keep servings small.
What Can You Eat on a Low FODMAP Diet?
A low FODMAP diet can be diverse and flavorful, as many foods are naturally low in these carbs.
Foods you can eat on a low FODMAP diet include:
Proteins: beef, chicken, fish, eggs, pork, lamb, seafood, shrimp, tofu, and tempeh.
Whole grains and starches: white and brown rice, lentils, oats, quinoa, potatoes, sweet potatoes, and corn.
Fruit: blueberries, raspberries, pineapple, honeydew melon, cantaloupe, kiwi, guava, grapes, and strawberries.
Vegetables: bean sprouts, bell peppers, radishes, carrots, zucchini, kale, tomatoes, spinach, and cucumber.
Seeds: pumpkin, sesame, and sunflower.
Dairy: lactose-free milk, Greek yogurt, parmesan, cheddar, mozzarella cheese, and other white cheeses.
All oils, most natural beverages, and condiments.
Most experts recommend avoiding the consumption of coffee and tea on a low FODMAP diet, as caffeine is a known trigger for IBS and other digestive system issues.
When it comes to adding flavor, it can be difficult but not impossible. There are many herbs and spices that are low in FODMAPs, including:
Chives
Fenugreek
Ginger
Lemongrass
Mustard seeds
Peppers
Saffron
Turmeric
Should You Follow a Low FODMAP Diet if You Have Gastrointestinal Issues?
A low FODMAP diet is primarily for relieving the symptoms of IBS, and some people confuse other digestive system issues with IBS.
Most FODMAPs are prebiotics, which means they feed the good gut bacteria that support a healthy digestive system and contribute to a diverse gut microbiome. So, eliminating them from your diet can worsen your digestion and general health if you don't have IBS.
Furthermore, a diet low in FODMAPs eliminates, or greatly limits, many fruits and vegetables.
Therefore, your doctor must diagnose you with IBS before you start a low FODMAP diet.
A low FODMAP diet can be expensive and time-consuming, especially in the early stages. Many people with IBS find that changing their lifestyles or modifying their diet relieves their symptoms.
Avoiding processed foods and following a natural, fresh diet can make a huge difference.
Conclusion
A low FODMAP diet is a common way to reduce the severity and frequency of the symptoms of IBS. However, always consult your doctor before making any drastic changes to your diet.
Sources: National Library of Medicine, PMC, and BMJ