Nespresso and Keurig make great single-serve coffee machines that have changed how we make coffee at home. At a glance, the two machines seem similar. So you might wonder if you can use Nespresso pods in a Keurig.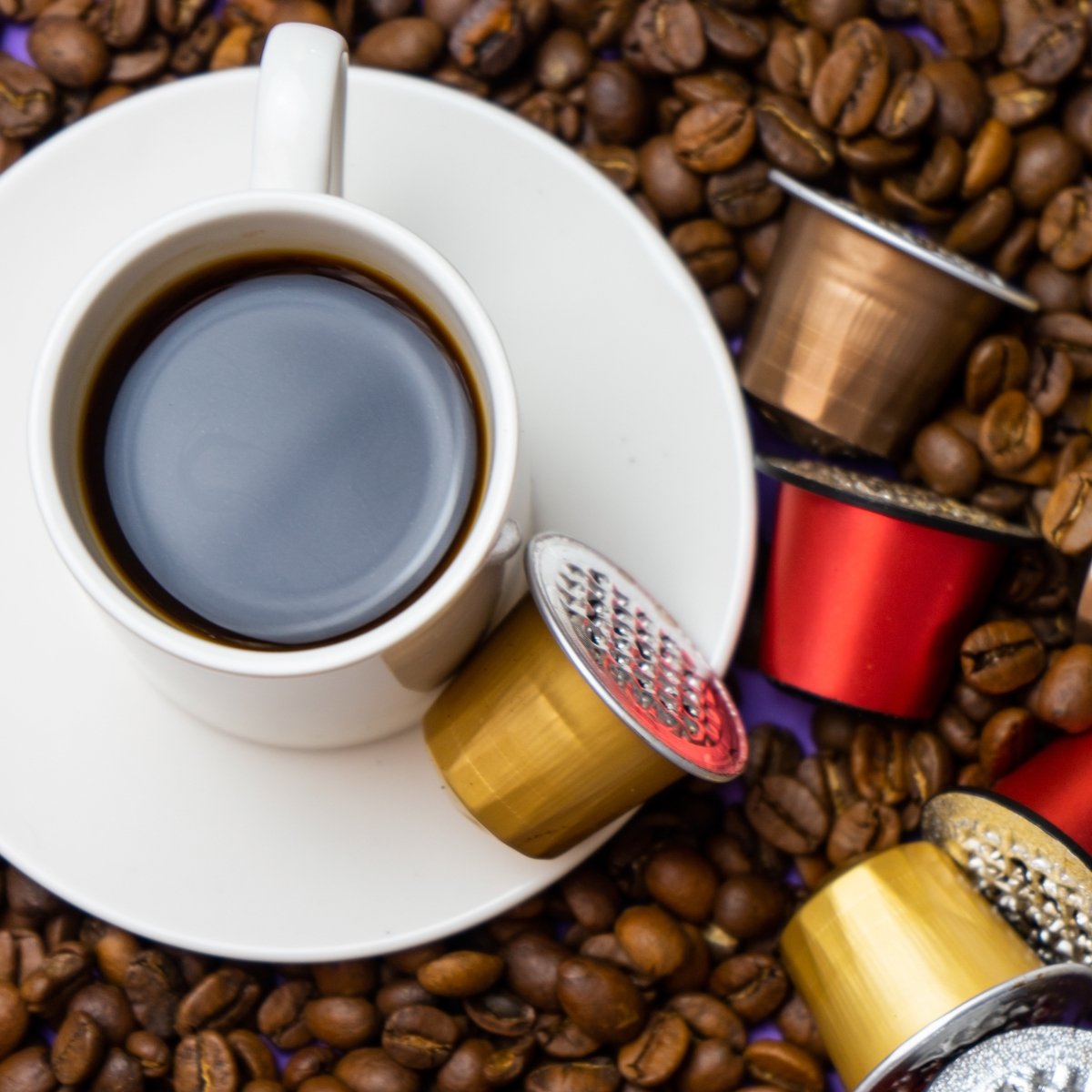 The answer: you cannot use Nespresso pods in a Keurig.
This is true for both the Nespresso Original Pods and the Nespresso Vertuo Pods. You can use the grounds from a Nespresso pod in a reusable K-Cup if you want.
This article will teach you all about Nespresso pods and K-Cups. You'll learn why they aren't compatible and a potential solution if you only have a Keurig.
Table of Contents
Nespresso Pods vs. K-Cups Size and Shape
One of the main reasons Nespresso pods are not compatible with a Keurig is their size and shape.
The Nespresso Original pods are small and round with the intention of being used to make espresso. Nespresso also makes pods for its Vertuo machine. The Nespresso Vertuo pods offer a variety of small to larger wide circular pods for espresso or coffee.
Keurig, on the other hand, uses the K-Cups. K-Cups are much deeper than both the Nespresso pod options.
Keurig is also generally not intended to make espresso. Instead, it's primarily intended to be used for coffee. But you can find some espresso or latte blends with a K-Cup.
If you try to put your Nespresso pod in your Keurig, you will find that it doesn't fit correctly. And if it doesn't fit well, the Keurig will not function properly.
Nespresso vs Keurig Brewing Method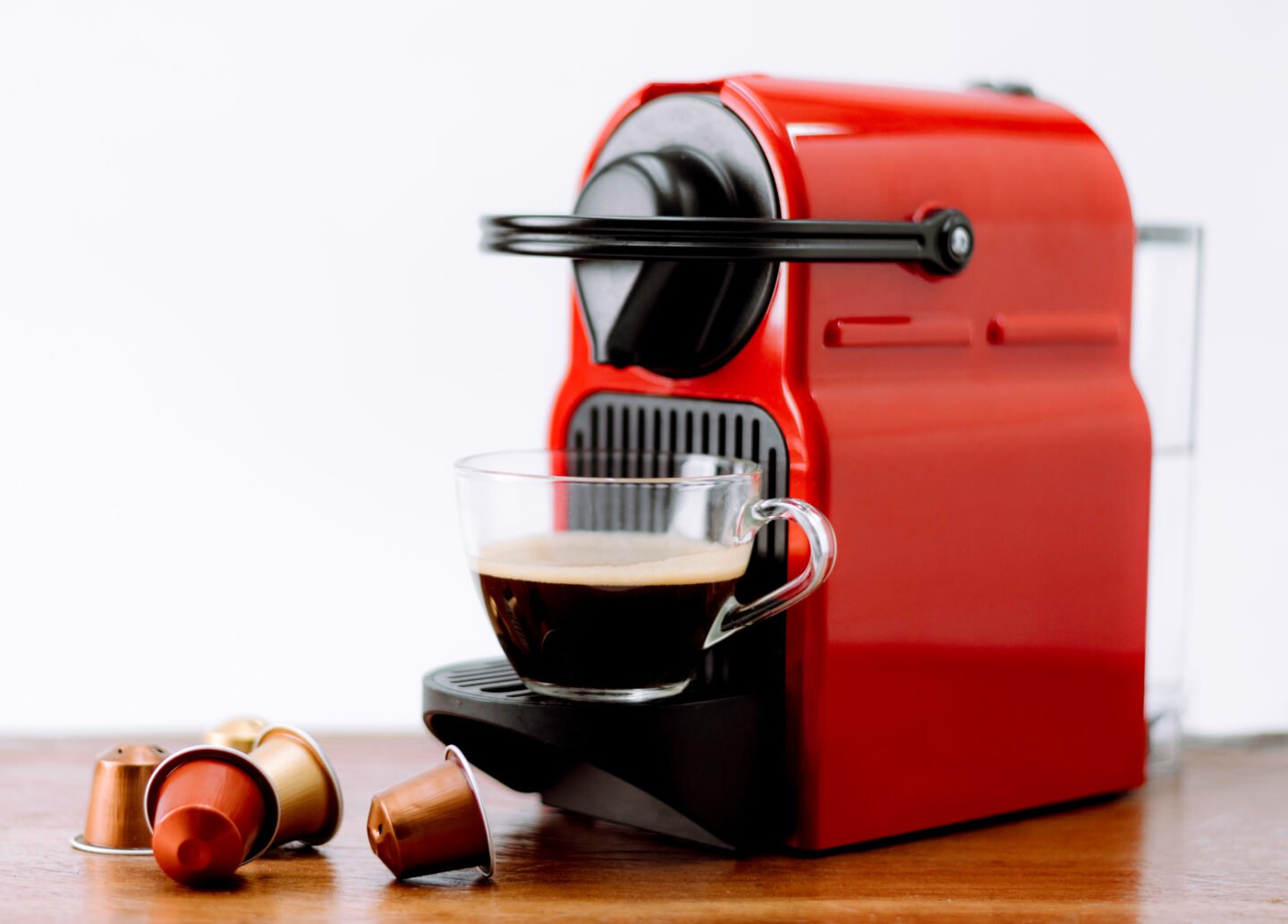 Another big reason you can't use Nespresso pods in a Keurig is due to the difference in the brewing method.
Nespresso uses a higher pressure system than Keurig to brew coffee. Keurig uses a low-pressure water pump that interacts with the K-Cup to make the coffee.
Nespresso uses high-pressure centripetal force to create pressure within the pod itself. This high pressure allows the machine to brew either espresso or coffee.
It's also the reason many people will say that Nespresso creates a stronger coffee relative to Keurig. The high-pressure system allows Nespresso to create higher-quality espresso as well.
A Solution If You Only Have a Keurig
If you happen to have Nespresso pods but only have a Keurig machine, don't stress. There is a potential solution where you don't have to waste the Nespresso pods.
What you can do is break the aluminum seal on the Nespresso pod. You can find all the perfectly good coffee grounds inside.
You can then transfer these grounds into a reusable K-Cup to make your coffee. Simply place the reusable K-Cup with the grounds in your machine and press the button.
The coffee grounds from the Nespresso pod should be perfectly sufficient to make a cup of coffee with a Keurig. Keep in mind that you may want to make sure you're using a coffee Nespresso pod and not an espresso pod.
If you don't have a reusable K-Cup, you can simply order one online or find one at your local grocery store.
Will You Break Your Keurig If You Use a Nespresso Pod in It?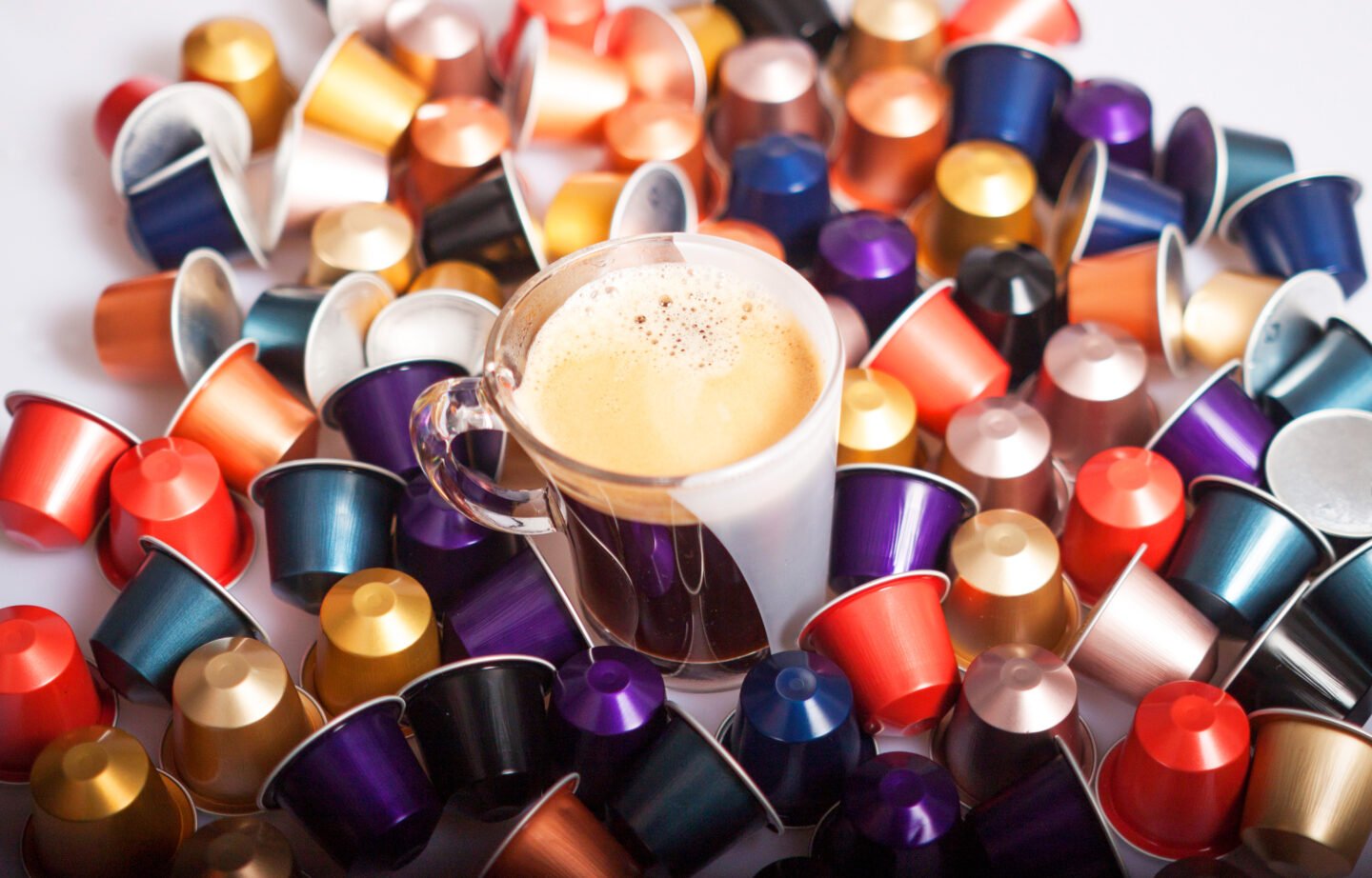 The answer to this one is it could possibly damage your Keurig. Because the Nespresso pods don't fit well in a Keurig machine, it probably won't let you brew it in the first place.
Because if the Nespresso pods don't fit well and the machine does start to brew, it could easily flood the machine.
This could potentially result in serious damage to your Keurig machine.
Needless to say, it's not even worth attempting. If you have Nespresso pods that you don't want to waste, try the method with the reusable K-Cup. Your machine will thank you.
Final Thoughts
If you want to try using your Nespresso pods in your Keurig, think again.
Nespresso pods are not compatible with Keurig machines. Both the Nespresso Original pods and the Nespresso Vertuo pods will not work with a Keurig.
There are two main reasons a Nespresso pod won't work in a Keurig. One is that the size and shape are very different from a K-Cup. The other reason is the two machines use different pressurized brewing methods.
If you have Nespresso pods that you don't want to go to waste, there is a solution. You can transfer the grounds from the Nespresso pod into a reusable K-Cup.
It's not recommended to try using a Nespresso pod in your Keurig, as it could cause some serious damage. Keep your life simple by only using K-Cups in your Keurig and Nespresso pods in your Nespresso machine.