Garbage disposals are pretty neat. I mean, you don't need to worry about a stray onion getting down the sink drain.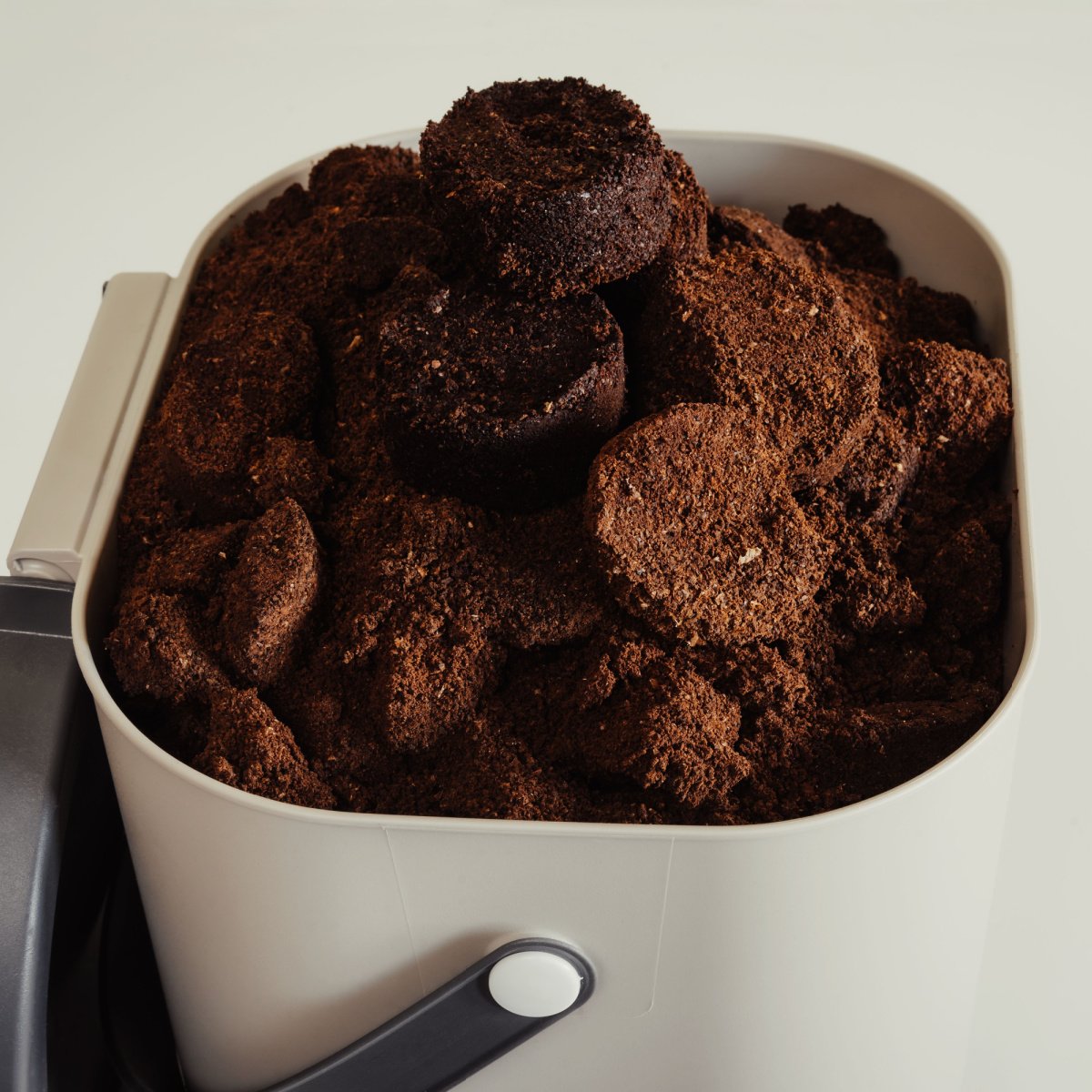 So, it seems crazy to think that coffee can't go down the garbage disposal, right? After all, it's usually a fine powder.
However, you should avoid putting coffee grounds down the sink. Coffee grounds won't damage your garbage disposal, but they will clog your drain pipe.
Now I'm sure you're asking what you should do with your coffee grounds and why coffee grounds will clog your sink.
Let's dive straight into those answers and a few more!
Table of Contents
Can I Put Coffee Grounds In The Garbage Disposal?
You really shouldn't put coffee grounds in the garbage disposal. While coffee grounds won't harm your garbage disposal, they will clog it.
Think of it like grease. Grease only causes a problem when it solidifies in your pipes.
See, all sinks have the same pipes. There's a drop straight down from the drain and a U-shaped curve back up.
Excessive dumping of coffee grounds will eventually cause a massive clog in the U-shaped part of the pipe.
Most foods tend to break apart when wet—but not coffee. When coffee gets wet, it gets dense. And that density is what will cause a clog.
I can't stress this enough: coffee grounds will clog your pipes.
How To Dispose Of Coffee Grounds
The good news is that you have many options for responsibly disposing of your coffee grounds.
The bad news is that it gets a little bit messy.
Maybe the most obvious and quickest way other than in the sink is in the actual garbage. This is what I do every morning, and it works just fine.
In fact, I'd wager that tossing coffee grounds into the garbage is what most people tend to do.
But there are a few other, more creative ways to dispose of your grounds.
A personal favorite of some friends is to use coffee grounds as fertilizer for your garden. And really, it's easier than it sounds.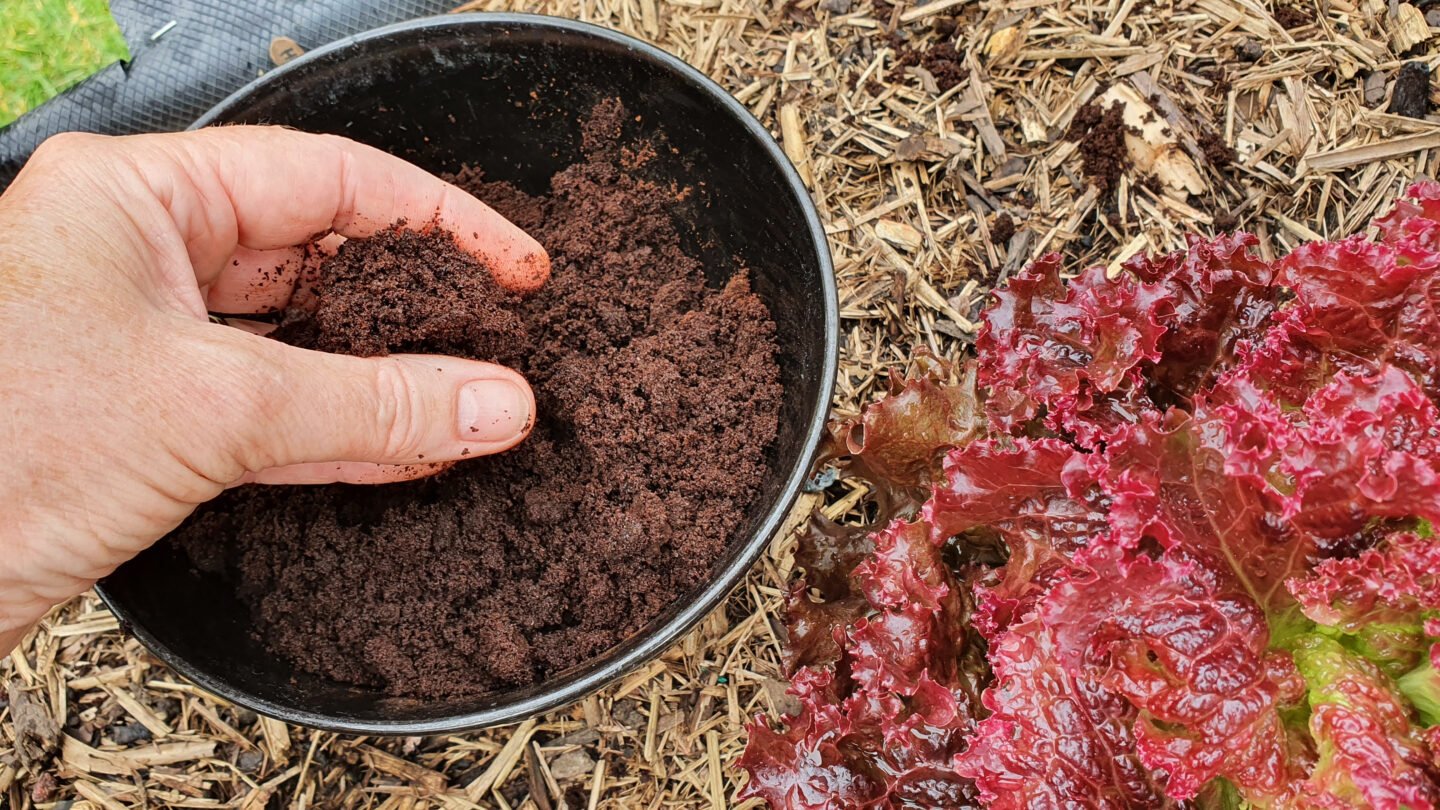 You can just add your coffee grounds to the soil and walk away. There's no need to create a compost bucket. All you do is spread your coffee grounds around your garden. Just remember to throw out the coffee filter.
If you don't have a green thumb, you can use oil coffee grounds as a scrub for hard stains, an exfoliator for your skin, or even a natural insect repellant. You can even eat coffee grounds.
But the bottom line is that the quickest and easiest way is to toss your ground coffee in the garbage.
How To Unclog Coffee Grounds From The Garbage Disposal
If you accidentally put a little too many coffee grounds down the sink, you'll have to unclog it.
First, make sure it isn't something else causing a clog. Is there other food in the garbage disposal causing the blockage?
Once you're sure it's coffee grounds, try these in order:
Use a sink plunger to break up the clog. This is the easiest and simplest way to unclog your sink. It's always worth trying before moving to a more drastic solution.
Pour 1-3 cups of boiling water down the drain. Go slow! If the clog is serious, you don't want boiling water backing up into your sink.
Use baking soda and vinegar to soften the clog. Be cautious with this. A little bit will go a long way.
Use a drain cleaner. I typically only use drain cleaners if I absolutely have to.
Call a plumber. If nothing is working, it's time to let the pros handle it.
What Dissolves Coffee Grounds
Baking soda is one of the best ways to dissolve pesky ground coffee stuck in your sink drain.
Coffee grounds respond well to alkaline products like baking soda. Plus, you probably have baking soda on hand.
If you do have a tough coffee grounds clog in your garbage disposal, I recommend trying baking soda, water, and patience.
Go forth and unclog the ground coffee!