Nespresso machines are a convenient way to wake up to a hot beverage. The best thing about them is how easy they are to use–simply pop in your capsule, press the button, and wait for the brewing process to complete. However, not all of your Nespresso's functions are so easy to understand, and many people wonder, "What does a Nespresso blinking orange light mean?"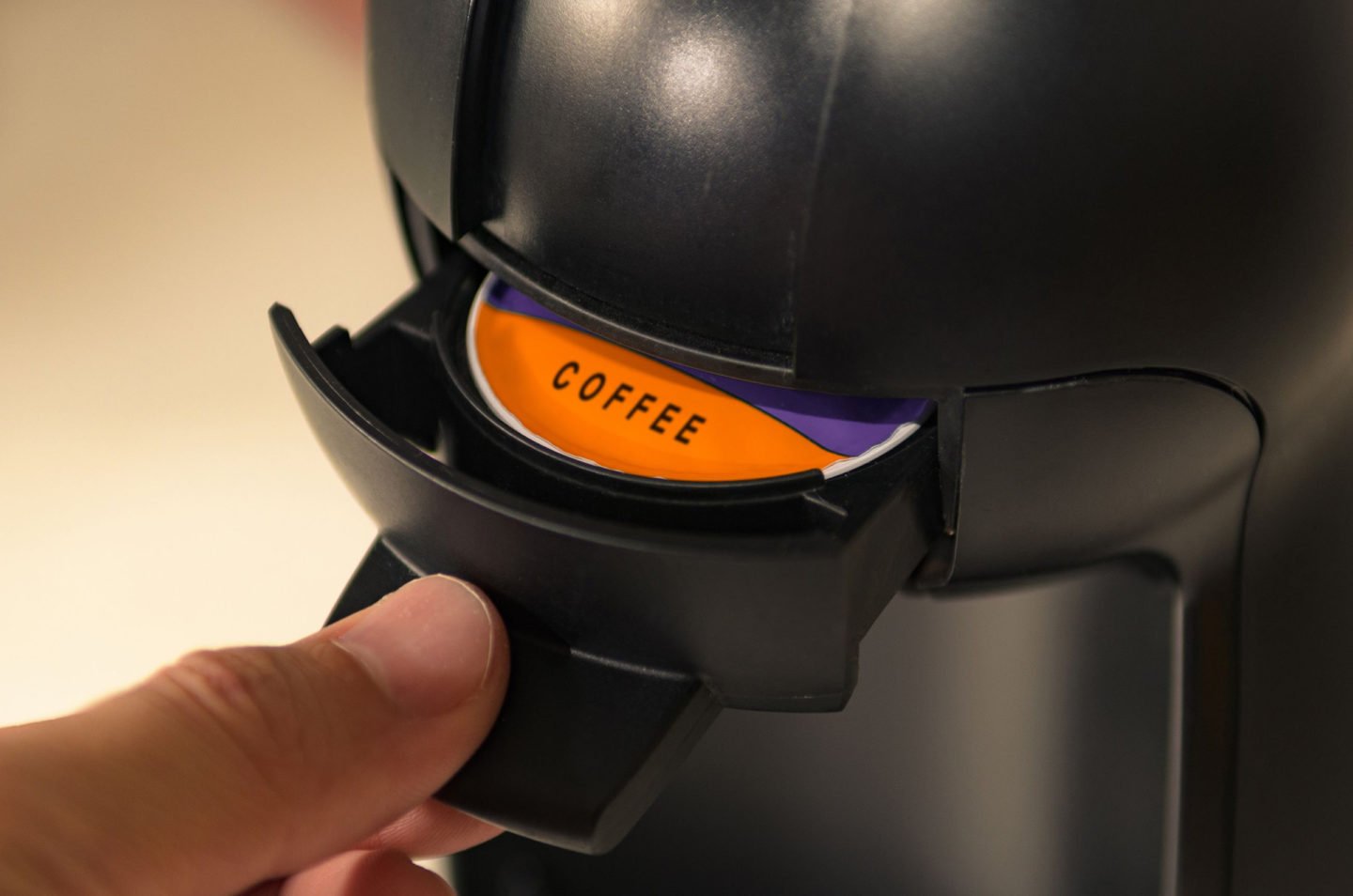 Fact is, a blinking orange light can mean a variety of things, depending on what model you have and what type of light pattern you see. So if your Nespresso has a blinking orange light, look at our guide to learn more about its meaning.
Table of Contents
What Kind of Nespresso Machine Do You Have?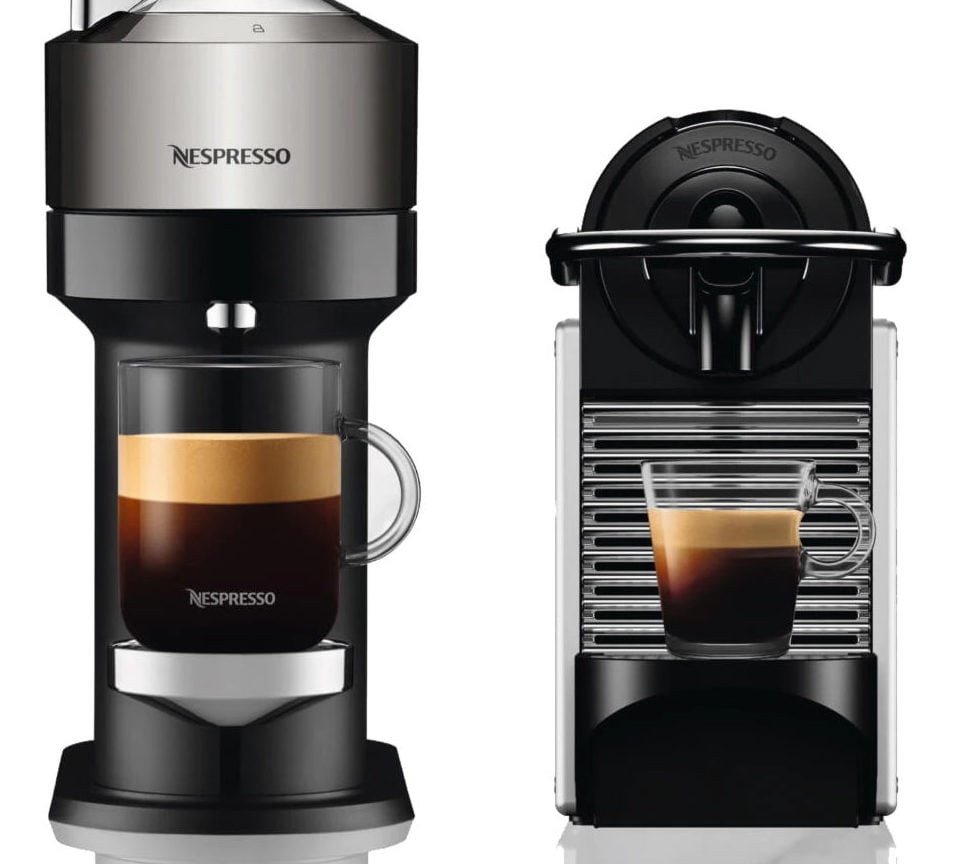 A blinking orange light on your Nespresso machine may have a different meaning depending on your model. If you're unsure what model you own, look at these descriptions to get a better idea. The instructions listed in the next section apply to Vertuo and Original models.
Original
The Nespresso Original comes in various shapes and sizes, though they all work the same way under the hood. Simply insert the right-sized capsule into the machine and make sure it's completely shut. Then, with a push of a button, the machine creates three holes in the pod and pumps hot water into it quickly and forcefully.
Vertuo
Vertuo Nespresso machines have much in common with the original models, except for one advanced feature. The specially-designed Vertuo capsules have a barcode that communicates to the machine how to adjust the brewing settings.
Looking at the capsules, you can easily tell the difference between Vertuo and Original models. Vertuo capsules are dome-shaped, while the original ones are cup-shaped.
How Fast Is Your Light Blinking?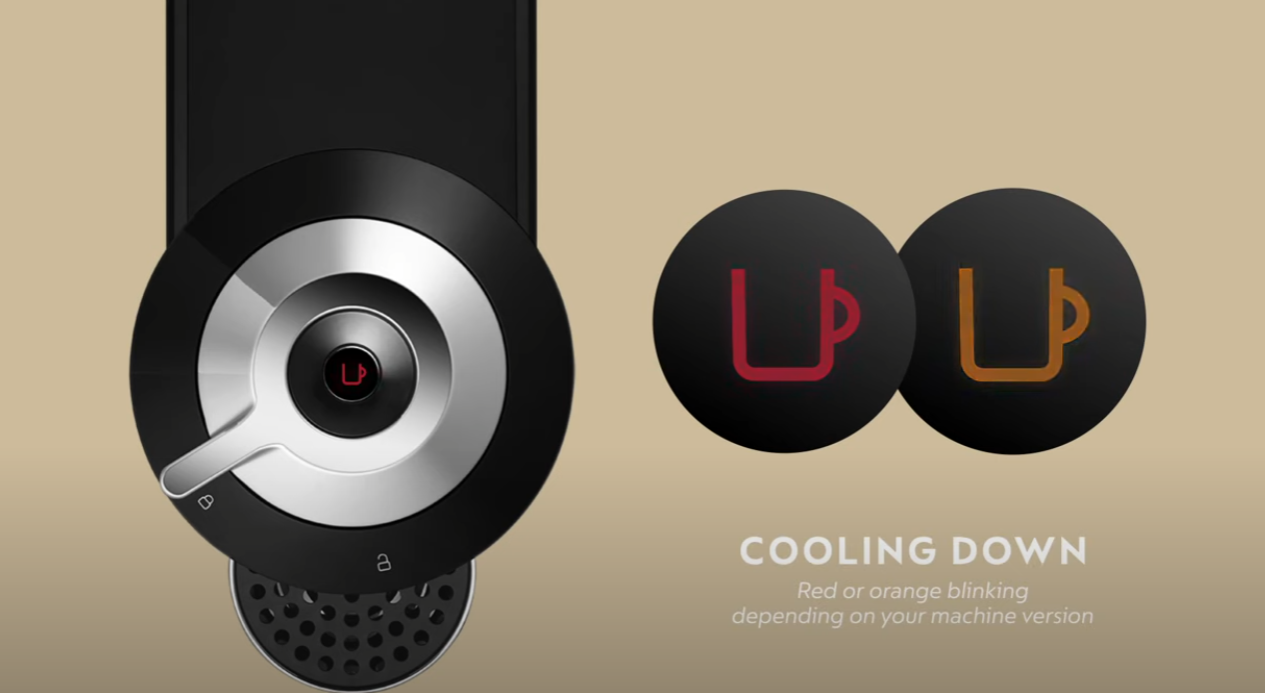 To understand exactly what the blinking light on your machine means, you must pay close attention to HOW it's blinking.
Find the right pattern listed below for more information.
Two Blinks per Second
The most common pattern you'll see will be two blinks per second. Basically, it means your machine needs to be cleaned.
Check the machine's head and see if there are any coffee grounds covering the scanner. If you see any particles, open the head and remove the used capsule. Then, unplug the machine and wipe the spinning component inside with a wet paper towel.
Three Blinks per Second
This light pattern means that it's time to descale your machine. Descaling is a regular part of maintaining your Nespresso and needs to be completed regularly to keep your machine working smoothly. It will take around 20 minutes, so make sure you have plenty of time.
You can find more information on descaling later in this article.
A Pulsing or Fading Light
A pulsing or fading light means it's time to let your Nespresso machine rest and cool down. So, if the machine has been used too often in a short time, it can overheat, causing permanent damage. This safety feature is designed to prevent such damage.
Two Short Flashes and One Long Blink
This light pattern is a little less common than the others but should definitely be paid attention to when you see it. It means there's an error in the machine. That could mean any one of several common Nespresso malfunctions, and it may not be obvious which it is.
If you see the light, try unplugging your machine and wait for a minute before plugging it back in. If the light persists, get in touch with Nespresso Support for help.
On for 2 Seconds, Off for 1 Second
This one's a simple fix. When your light blinks on for two seconds and then off for one second, all it means is the water tank needs to be refilled. Make sure not to leave it empty for too long, or your Nespresso can overheat.
5 Blinks in 10 Seconds
This light pattern comes up for more serious malfunctions that can't be fixed by simply unplugging the machine. What's needed in this case is a full factory reset.
First, check to make sure the used capsule has been removed and your Nespresso machine is clear of any residue. Then, close the head and ensure the machine is in the unlocked position. Finally, press the button five times quickly.
If you did the reset correctly, the light will flash five times and then change to a steady white light.
It Blinks 3 Times and Then Stays Steady
This light means it's time to descale your machine. For more information, see the descaling process below.
Descaling Your Nespresso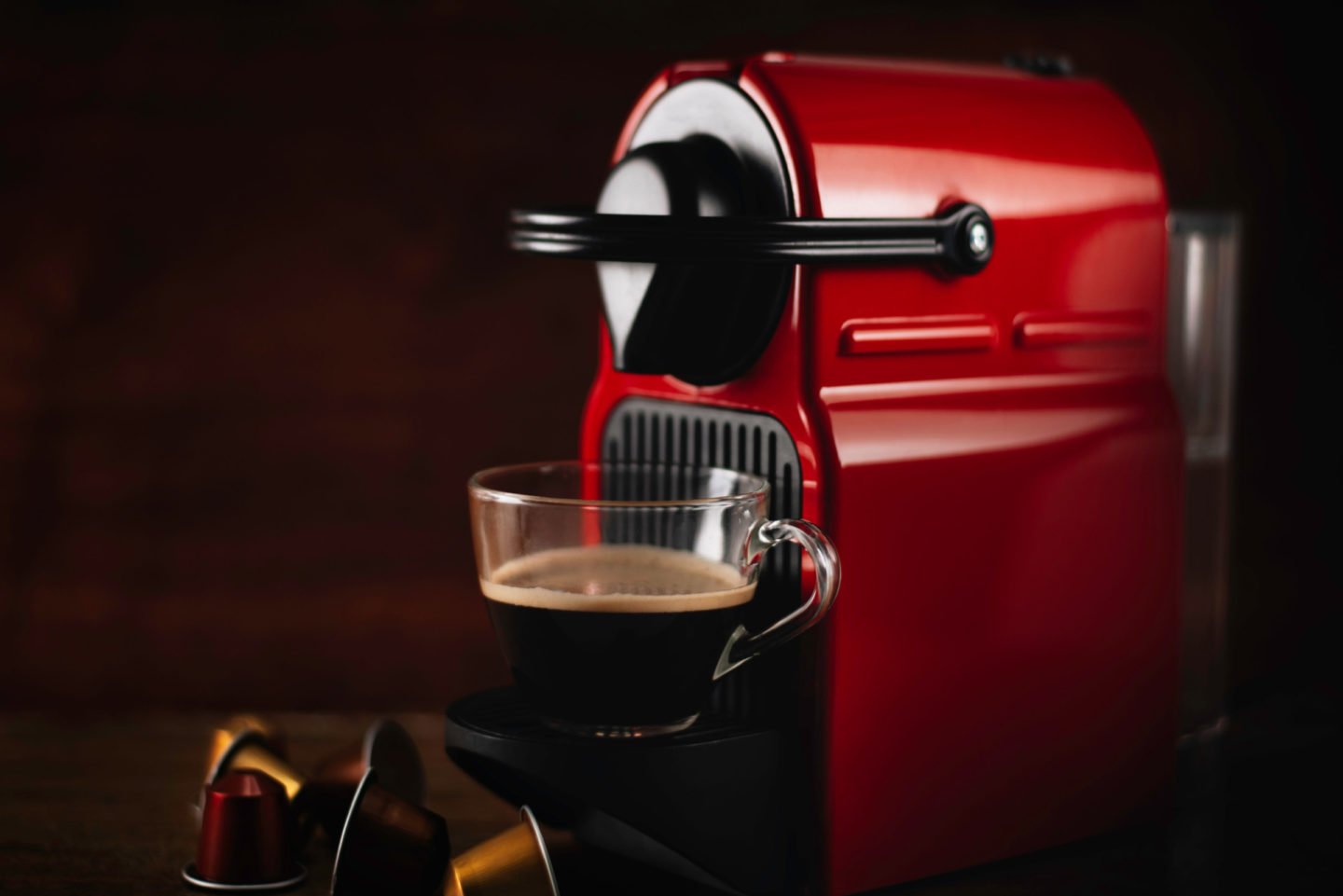 Descaling is a process that removes surface deposits from metal. This process is vital in keeping your Nespresso in working order. Follow the steps below, and you can descale your machine in as fast as 20 minutes.
1. Have Your Descaling Solution Ready
The first step is to make sure your descaling cleaning solution is ready and at hand. You can buy a commercial descaling solution or use a mixture of one part vinegar and one part water. Make enough to fill the whole tank if you choose to make your own.
While the vinegar solution does work, it is not as effective as the commercial product. Nevertheless, you can use it occasionally, although your machine will last longer if you invest in the other kind.
2. Empty The Tank
Once your descaling solution is ready, empty the tank with water and pour in your solution. Commercial products will tell you how much to put in. Otherwise, just fill up the tank with it.
3. Turn On
Now turn on the machine. Make sure to put a container beneath the spout to catch the descaling solution pouring out. When it's in place, run your descaling function.
Different machines have different descaling processes, so for best results, be sure to check your owner's manual or Nespresso's website.
4. Repeat
Once the descaling cycle is complete, pour out the dirty water and run the cycle another two or three times with fresh water. Continue this way until the water is completely clear.
What About a Nespresso Blinking Red light?
Like the orange light patterns, a variety of red light patterns exist. They are similar to the orange light patterns. They indicate a wide variety of issues or features, including special functions, overheating, or blockage. Please visit the Nespresso website to learn more about all the red light patterns.
Frequently Asked Questions
How do I stop descaling mode?
If you need to stop your descaling cycle early, you can simply press and hold the button for three consecutive seconds. This method works for VertuoLine and Original Nespresso machines. For OriginalLine models, you press and hold the button for just two seconds.
What does a red light after descaling mean?
If you see a red light after your Nespresso has completed its descaling process, that means there is a malfunction with the machine. Try resetting the machine or calling Nespresso support for assistance.
How often do I need to descale my machine?
How often you need to descale your Nespresso machine depends on how often you use it. For heavy use, you should descale it once a month at least once per day. For infrequent use, try descaling it once every three months.