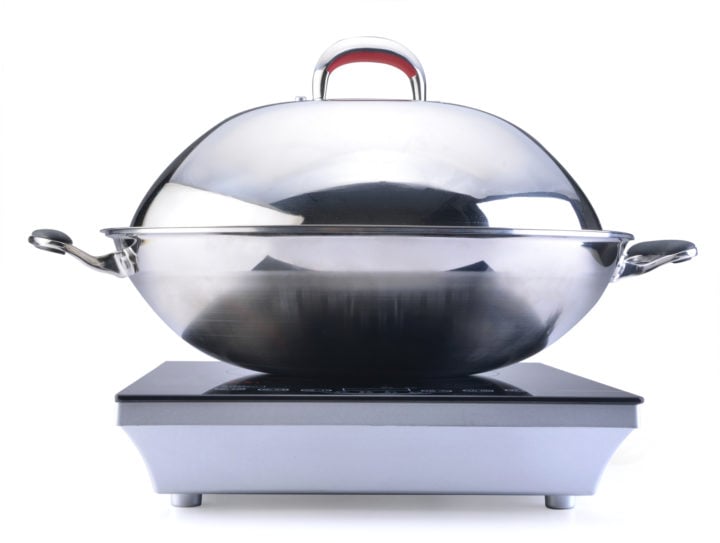 As wok cooking moves into the 21st century, stir-fry fans find new and better ways to make their favorite dishes. A portable induction wok stove lets you whip up some beef and broccoli or mapo tofu wherever and whenever you like.
However, getting the results you want means choosing the induction stove best suited to your needs. Making the right choice is about considering all the factors.
We created this list of the three best induction wok stoves to help you on your quest for the perfect portable stir fry. Taking power, size, and controls into consideration, we narrowed down all the top options to simplify your search. See what's available and make the call yourself.
Table of Contents
Best Overall: Duxtop 1800 Watt Portable Induction Cooktop
SAVE 7%
The perfect induction cooktop should offer a well-rounded balance between power, size, and ease of use. This Duxtop 1800 watt portable induction cooktop
Since induction cooktops are so easy to use, they're a great option when traveling. And now, there is a range of portable induction cooktops that can fit in any small bag. This NuWave precision induction cooktop
Adding another burner to the classic portable cooktop design doubles the versatility and lets you make a full meal in minutes. The best double-burner cooktops have paired-down controls that make the twin heating elements easy to manage. The Gastrorag LCD portable induction cooktop is both easy to use and powerful enough for anything you want to cook.
The great thing about this cooktop is how easy it is to control both cooktops with the press of a button. With just six buttons, you can control power, time, and a safety lock. The large LCD display is clear and easy to read.
Each burner has an output of 1800 watts and your choice of ten different temperature settings. These range from 140 to 460 degrees Fahrenheit, giving you a wide range of possible dishes.
All of these features fit into a package of just under nine pounds. This is quite light for an induction cooktop and makes it a great choice for camping, even with the additional burner.
Try this double burner induction cooktop if you want to heat up a pot of rice along with your stirfry. Of course, the added burner comes with a bit of extra bulk, so it may not be able to squeeze into every backpack. If you want a smaller option, try the NuWave product above.
Healthy, Easy Meals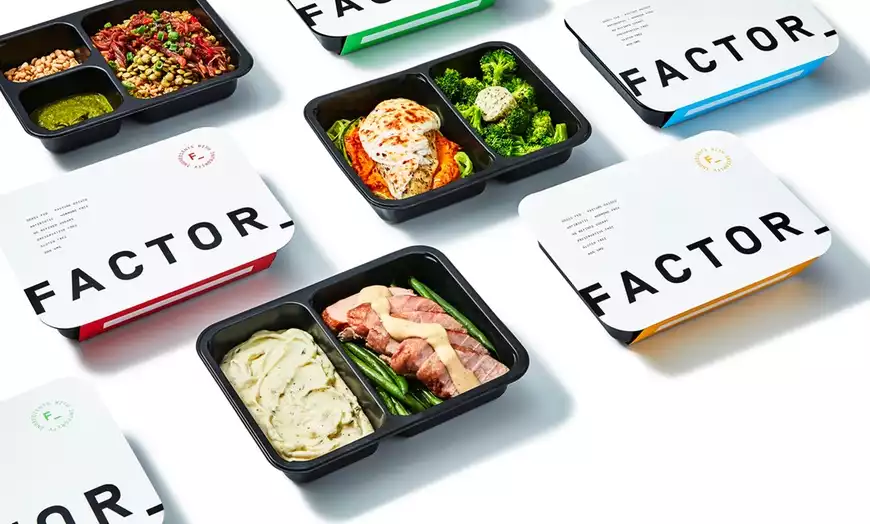 Induction Wok Stoves Buying Guide
When choosing the best induction wok stove, it pays to consider top products from all the available angles. Make sure to keep all of these factors in mind when making your choice.
Power
Induction cooktops' power is measured in watts, which usually ranges between 1,000 and 2,000 watts. Since wok cooking relies on high heat to get perfect caramelization, higher power output is needed. Look for induction wok stoves of 1,500 watts or more.
Size
If you're planning on taking your wok stove traveling, a smaller option is better. There are portable stoves available just 12 by 12 inches, letting you fit them easily inside a backpack or purse. However, if you want extra power or a second burner, a larger stove could be a better option.
Controls
If you're a lover of high-tech kitchen gadgets, an electric stove with more features and complex controls could be the perfect option. However, there are also more paired-down designs for those who prefer something a bit more simple.
FAQs
Learn more about induction wok stoves here, with these frequently asked consumer questions.
What types of cookware can I use on an induction stove?
Induction stovetops use a magnetic coil to generate heat in your cookware. Because of this, only woks made of ferrous metal can be used. Cast iron and carbon steel are the most common options for induction cookware.

There are also aluminum and ceramic pans available that contain a steel core, making them compatible with induction cooktops. However, when going with one of these, make sure to read your product description carefully.
Do I need a special wok for induction stovetops?
The best wok for an induction stovetop is a flat bottom wok. These are designed to stay stable while cooking, even on a flat cooking surface. Round-bottom wok pans will roll around on an induction stove, making for a serious safety hazard.

If you want to use a round-bottomed wok on a flattop induction stove, make sure to buy a wok ring first. These helpful tools cradle your wok, so you don't have to worry about it rolling around.
Healthy, Easy Meals