Grapes are a globally popular fruit humans have been growing and enjoying for thousands of years. They're a sweet, delicious, healthy snack that can be enjoyed fresh, dried as raisins, or, perhaps everyone's favorite, as wine.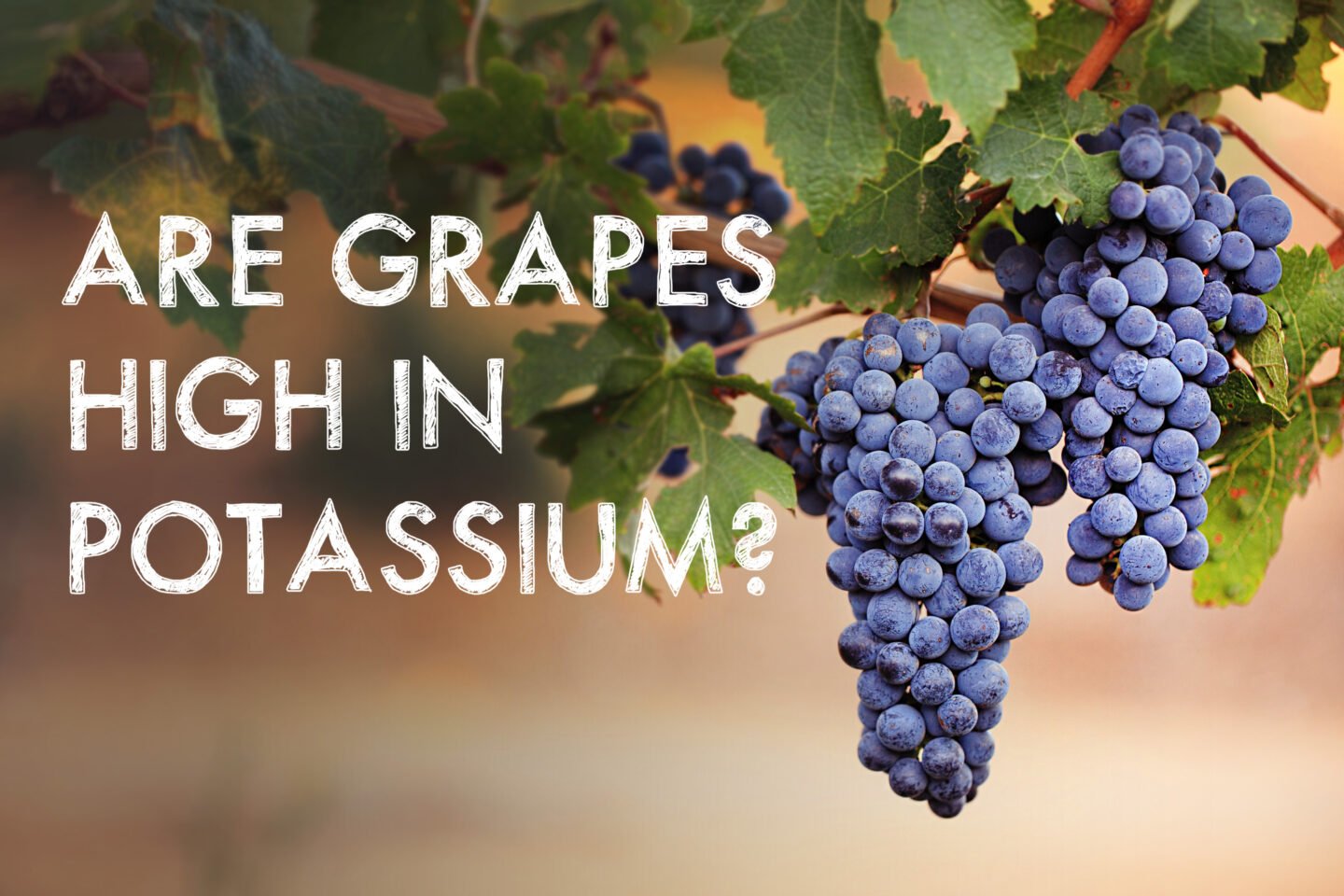 Highly nutritious and low in calories, grapes are an excellent addition to a healthy, balanced diet. However, many people nowadays follow a diet aimed at increasing or decreasing their intake of specific nutrients.
One such a diet is the low-potassium diet for those suffering from kidney issues. Followers of this diet must know the potassium content of the foods they consume and stay within a daily intake set by their doctor.
How do grapes fit into the meal plans of these people?
Table of Contents
Are Grapes High or Low in Potassium?
One cup of grapes contains 176 mg of potassium, slightly less than the 200 mg per serving threshold for foods considered low potassium. So, depending on how low their recommended daily intakes are, some on a low-potassium diet may need to limit their grape consumption.
However, some consider foods that contain between 100 and 300 mg of potassium per serving to be mid-range on the scale, so grapes can be a good addition to your diet if you're seeking to increase your intake.
The Health Benefits of Grapes
Whether you prefer red/purple or tart green, grapes can improve your health. Eating grapes regularly can help keep your heart healthy, as they contain anti-inflammatory compounds.
Grapes are mostly water and are high in fiber, which aids digestion and helps keep you regular.
The compounds in grapes can protect your retina and prevent oxidative stress from damaging your eyes.
Are Raisins High in Potassium?
Raisins are dried grapes but contain much more potassium, with a cup containing over 1,000 mg.
Is Grape Juice High in Potassium?
An eight-ounce glass contains about 263 mg of potassium, slightly more than fresh grapes.
Is Wine High in Potassium?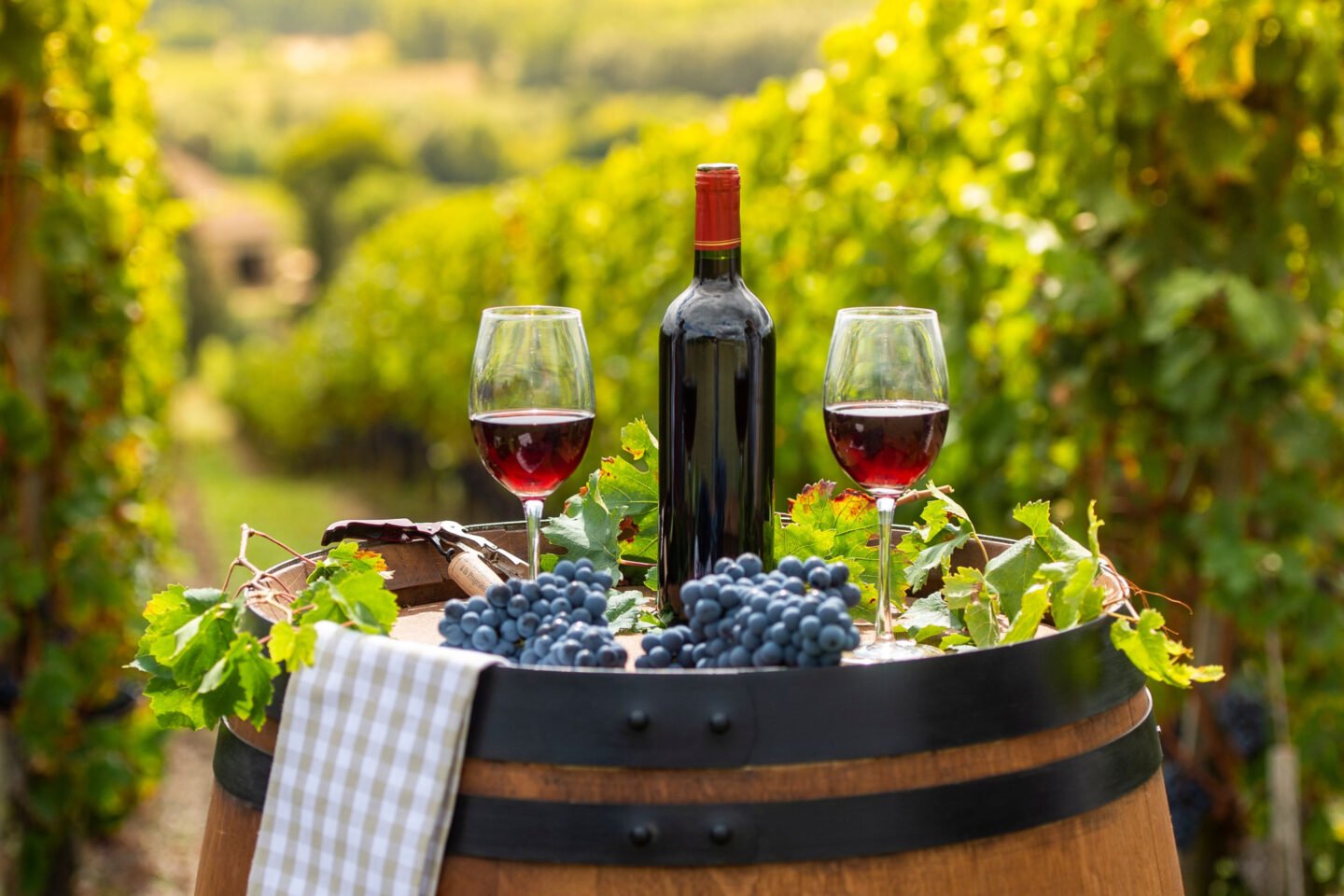 For lovers of red wine, a five-ounce glass has 187 mg of potassium. For those who prefer white wine, a glass contains 104 mg.
RELATED: 11 Conversation Starting Wine Decanters
How To Get More Grapes into Your Diet
Chocolate goes well with almost everything, including grapes. Chocolate-covered grapes are delicious with milk, white, or dark chocolate.
Cooking grapes and figs in balsamic vinegar creates a thick sauce that's perfect on pork chops.
A flatbread with feta, truffle oil, rosemary, and grapes is a delicious, slightly exotic meal.
Adding Concord grapes to apple pie imparts a beautiful color and flavor to this dessert.
Sausage pasta with grapes creates a delicious fusion between sweet and salty.
Foods with More Potassium Than Grapes
We all need a daily potassium intake, even those on a low-potassium diet.
If you want to increase your intake, fruits that contain more potassium than grapes include bananas and avocados.
How Many Types of Grapes Are There?
There are over 8,000 grape varieties, some used for the table and some for winemaking. The most common table grapes are Concord and green; for winemaking, it's cabernet sauvignon.
Where Are Table Grapes Grown?
Most Concord grapes are grown in North America, mainly in New York, Michigan, and Washington.
Green table grapes are grown in Europe, North America, Argentina, Australia, New Zealand, and South Africa.
Don't know which foods are high in potassium? Read our article, 15 Best Food Sources of Potassium. We also have a guide to this important mineral: Potassium 101: All You Need To Know About Potassium.