Asparagus is becoming increasingly popular as people realize its long, thin spears are not only nutritious but also delicious.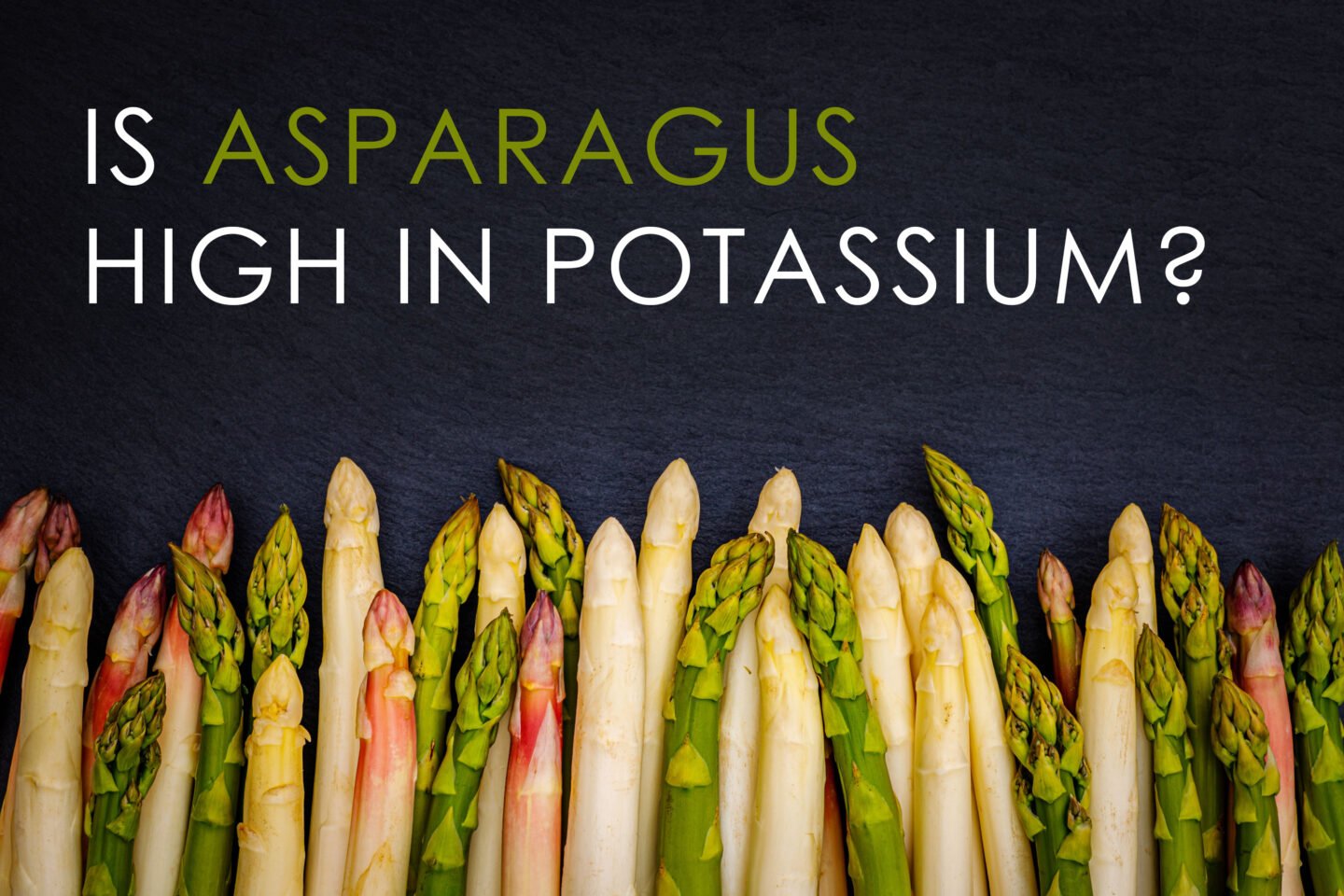 Asparagus fits well in many dishes, including soups and sauces. However, many people nowadays follow a specific diet to alleviate the symptoms of a medical condition, such as a low-potassium diet.
Does asparagus fit well into such a diet?
Table of Contents
Is Asparagus High or Low in Potassium?
Unlike many vegetables, asparagus is low in potassium. It's also highly nutritious, so it is an excellent dietary addition for those with kidney issues or potassium sensitivity.
How Much Potassium Does Asparagus Have?
One cup of boiled asparagus contains around 200 mg of potassium; foods containing this amount or less are considered low potassium. So, most people following a low-potassium diet should be able to add a little asparagus without experiencing any ill effects.
Canned asparagus, however, contains a little more, with a serving containing around 400 mg of potassium.
Canned asparagus also contains more sodium, as the canning process adds salt and leaches other minerals.
Is Asparagus Healthy?
Asparagus is one of the most nutritious vegetables. It's rich in folic acid, which supports the formation of healthy red blood cells and is a particularly important nutrient during pregnancy.
It's also low in calories, and just one cup contains 4 g of protein and 4.4 grams of fiber.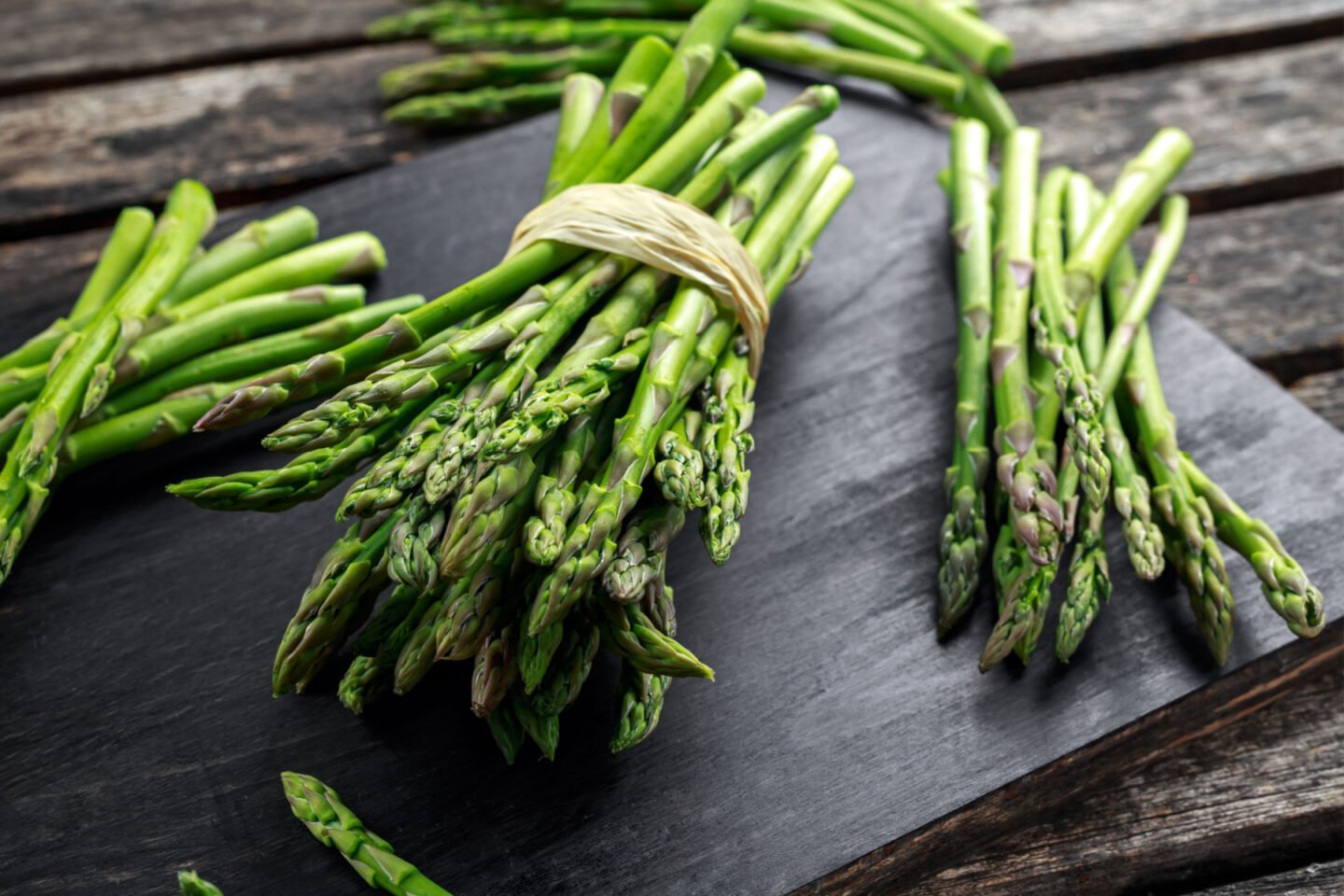 A serving also contains 100% of the recommended daily intake of vitamin K, which is essential for bone health and blood clotting.
Asparagus is rich in antioxidants, which protect your cells from free radicals and oxidative stress. Oxidative stress is a factor in aging, chronic inflammation, and some types of cancer.
It's particularly high in insoluble fiber, which aids digestion, adds bulk to your stool, and helps keep you regular.
One study shows that asparagus contains substances that reduce blood pressure.
Is Asparagus Soup High in Potassium?
A cup of store-bought cream of asparagus soup contains around 870 mg of potassium, which is high for those on a low-potassium diet. It's also loaded with sodium, which further stresses your kidneys.
By cooking the soup yourself, you could reduce the sodium content and also put less asparagus in, lowering the potassium content.
Is Asparagus Good for People with Kidney Issues?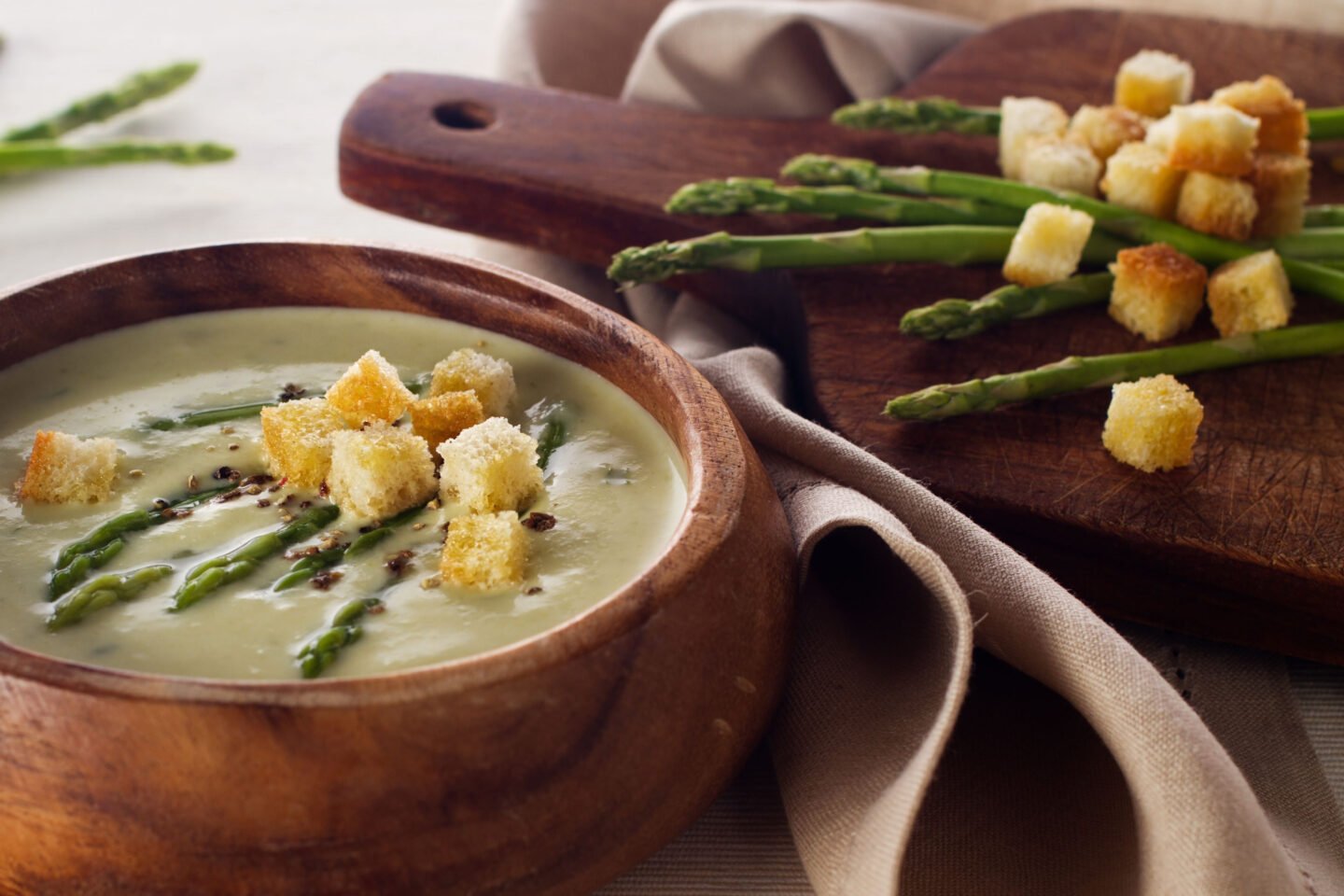 Most people with potassium sensitivity and kidney problems can safely consume asparagus.
It also helps flush out damaging substances from your urinary tract, aiding your kidneys.
Can You Get Too Much Potassium from Asparagus?
It would be almost impossible to get too much potassium purely by eating asparagus. However, people on a low-potassium diet should check the potassium content of every food in their meals to come to a total.
If you love asparagus but are worried about its potassium content, soak it in cold water for two hours and then cook it with plenty of water; this leaches some of the potassium out.
Asparagus is a delicious, nutritious vegetable that is ideal for those on a low-potassium diet.
Don't know which foods are high in potassium? Read our article, 15 Best Food Sources of Potassium. We also have a guide to this important mineral: Potassium 101: All You Need To Know About Potassium.