The main difference between a wok and a skillet is their shape; a wok has a rounded bottom, while a skillet has a flat bottom. Due to their shape, they also have different uses; a wok is perfect for stir-frying, while a skillet is perfect for high-heat searing and grilling. A wok can do many things that a skillet can do and vice versa.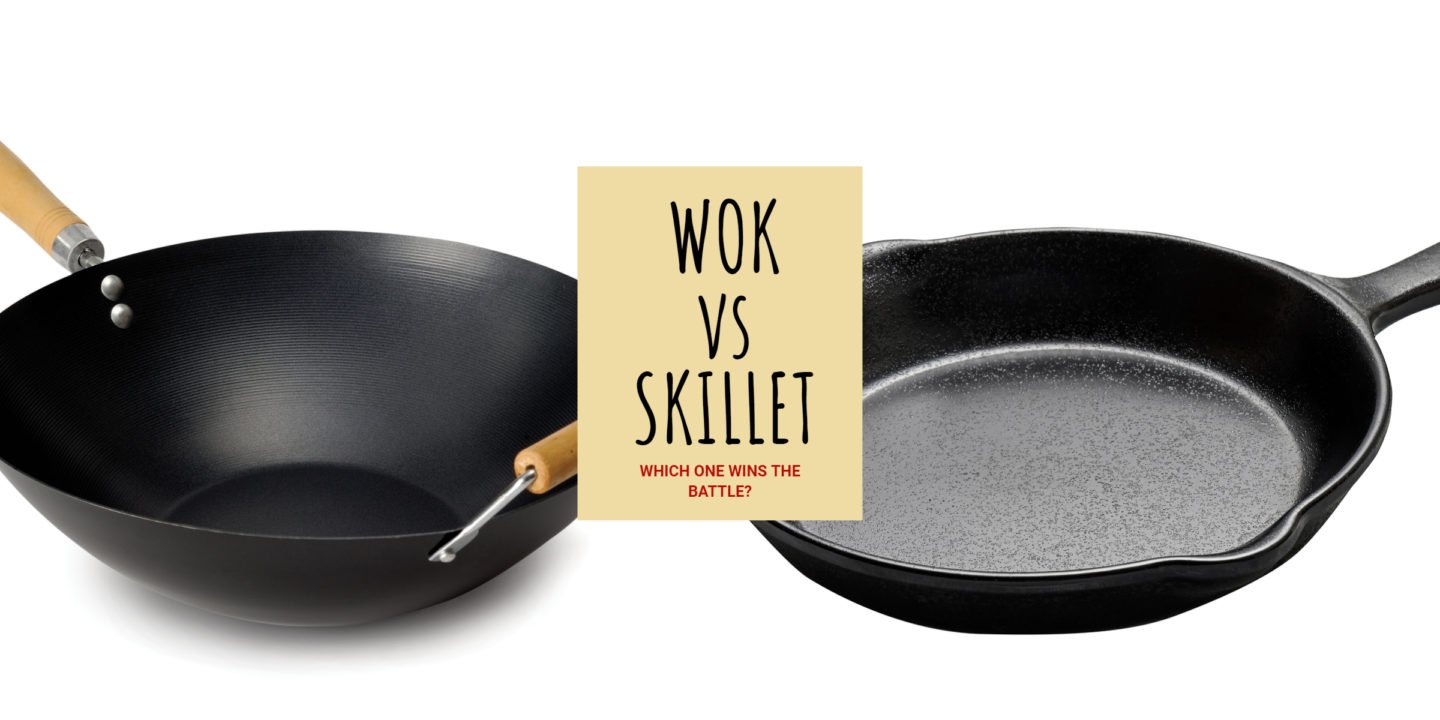 There is naturally going to be tension between woks and skillets as both have their merits, and there will be noticeable differences that may affect the cooking experience. If you can't get both, then this guide can help. This article will discuss the key differences between a wok and a skillet, particularly their lids, walls, bottoms, and materials used.
Table of Contents
Woks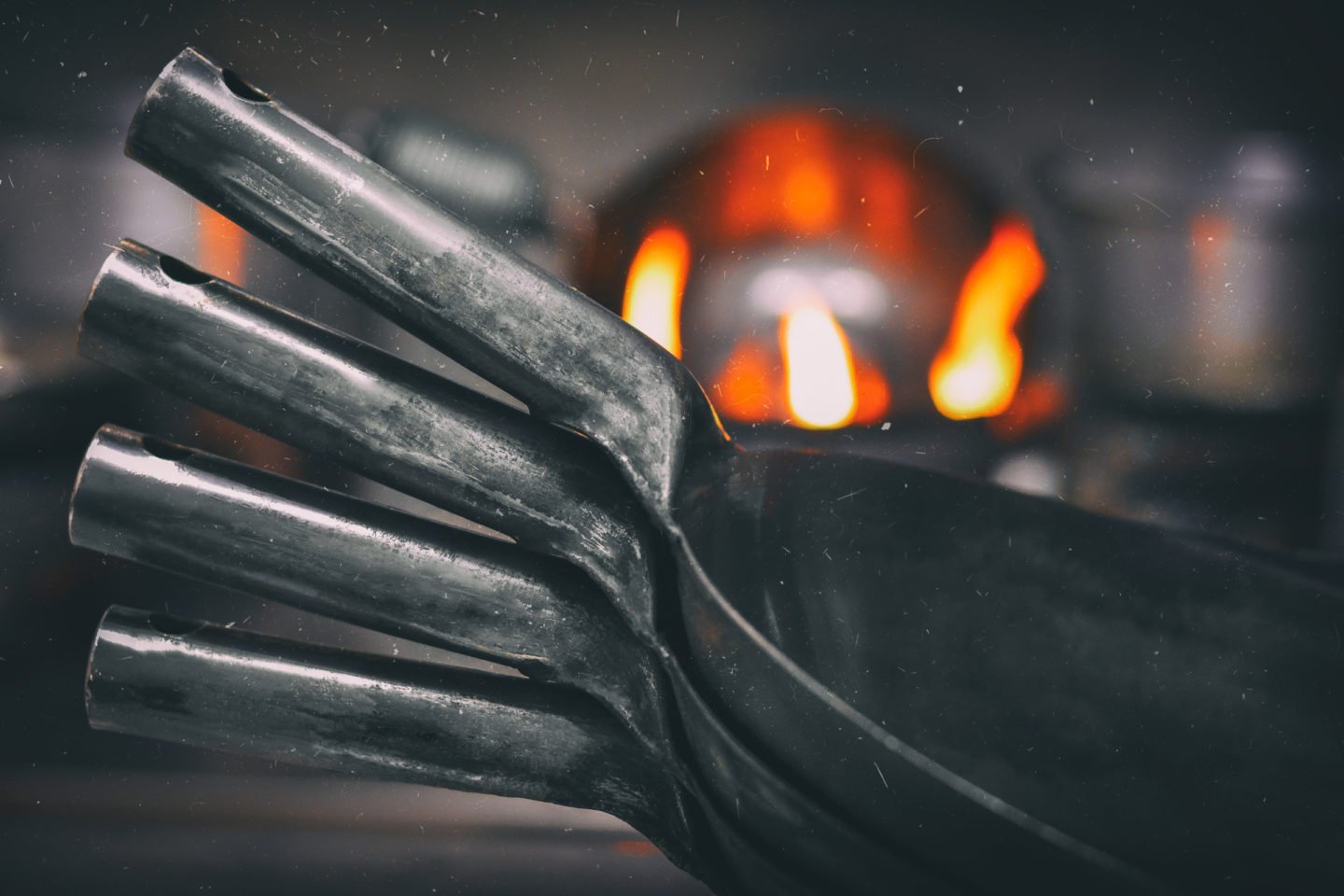 When it comes to stir-fry cooking and all the tossing and stirring that it calls for, woks can't be beaten. And this conclusion is barely any surprise. Stir-frying itself is a Chinese cooking technique, and woks hail from China.
Saying woks were made for stir-frying is hardly an exaggeration.
The word "wok" comes from a Chinese word for "cooking pot," Its design is owed to how the ancient Chinese used to cook. Specifically, the Chinese used to have large furnaces, and the woks' round bottoms would fit nicely on top of the oven's holes.
Since then, wok designs have evolved. More modern woks now have flat bottoms as an alternative. But even a flat bottomed wok doesn't have a bottom that is as flat as a skillet's.
If you want to learn more about woks and the steps to stir fry with them, check out this ultimate guide to wok cooking. Not only can you stir fry with a wok you can also — with the right accessories — boil, steam, deep-fry, and smoke (more on these in a bit).
Skillets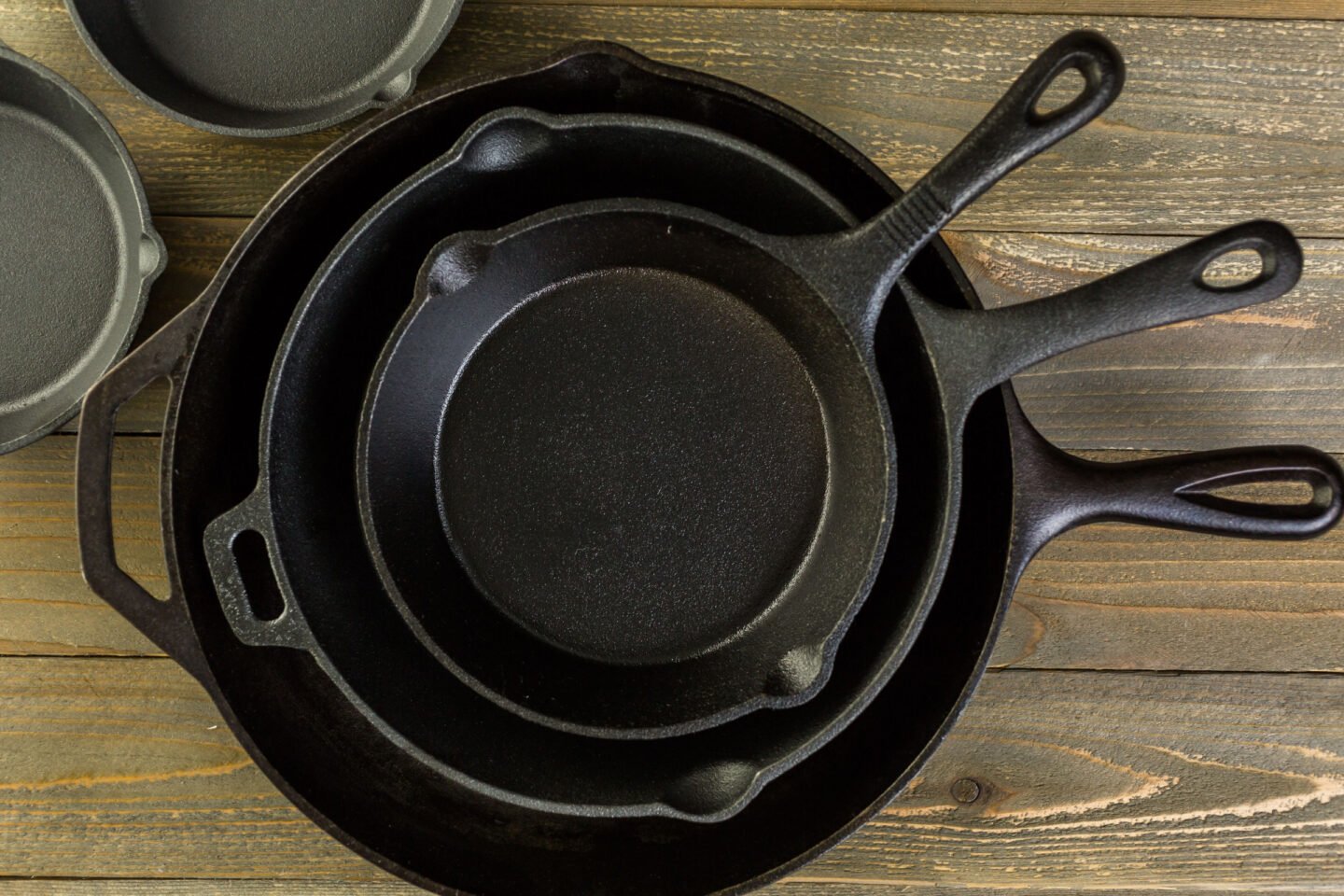 In contrast to the Eastern origins of woks, skillets were invented in the West. This genesis probably explains why you'll likely see more skillets than woks. Although, to be fair, woks are catching up and gaining popularity here in the U.S. too.
Skillets are incredibly versatile cookware. Aside from pan-frying and searing, a skillet is also good for sautéing, braising, broiling, roasting, and baking.
And unlike a wok, you won't have to worry about fit or checking if you need a wok ring or not.
Battling It Out: Key Similarities and Distinctions
Many advantages and disadvantages carry over from woks to skillets and the other way around. For instance, using cast iron as a material will mean affordability and durability at the expense of regular maintenance. Cast iron also stays hot, which is great for searing on either a wok or a skillet. Here are some key points to consider when buying either wok or skillet.
Lids
Traditionally, woks and skillets didn't come with lids. After all, they didn't need lids — stir-frying and searing don't need lids. But modern options are changing this formula, all for improved versatility.
With a lid, a wok can become a suitable boiler, steamer, braiser, smoker, slow cooker, pan fryer, or deep fryer. On the other, a skillet with a lid can make for a great boiler, steamer, smoker, and stewing cookware.
And while either option can be good alternatives for boiling and steaming, skillets aren't able to hold as much volume. Conversely, woks can even house steaming racks. So if this is your cooking style, then round one goes to woks.
Walls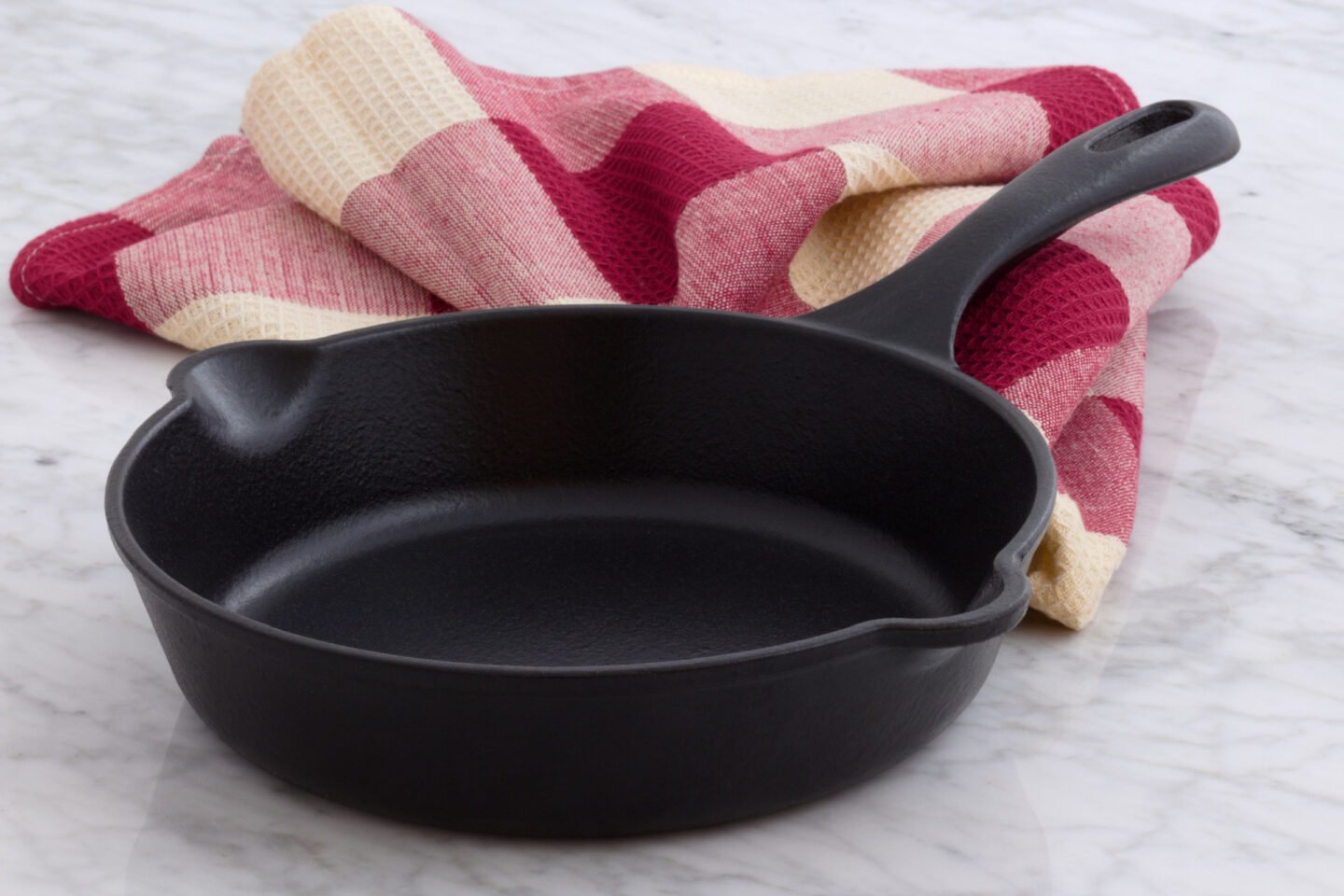 Woks have high, deep, and concave walls. These kitchen bowl-like designs are deliberate. Not only do they keep food in when stirring and tossing, but they also allow heat to concentrate in a way that's perfect for stir-frying.
Stir-frying is an ancient Chinese cooking technique that uses extremely high temperatures and large flames, using relatively little oil. This technique is perfect with a wok since ingredients are pushed down to the bottom and are put through intense heat.
In contrast, skillet walls are lower, somewhere in the middle of a wok's concave walls and a sauté pan's straight low walls. Because its walls slope a little to the outside, flipping is more manageable, making skillets good for frying, searing, or browning.
Most skillet walls are approximately two inches high, so they're certainly not as high as a wok's but still sufficiently tall compared to pans.
In terms of walls, the advantage goes to whichever cookware fits your cooking style or the dishes you intend to cook.
Bottoms
Of the gamut of cookware you can buy, woks are the only ones with a round bottom. As I have touched upon, round bases allow for the concentration of heat and ingredients at the bottom, making them ideal for stir-frying.
That said, Westerners' increasing adaptation of woks has led to the development of flat bottomed woks. Unlike round-bottomed woks, flat-bottomed woks suit all types of stovetops, such as gas stoves, electric stoves, and induction hobs.
So what's the compromise? Heat is not as concentrated as it is with a round-bottomed wok. If you're an advocate of round-bottomed woks, make sure you have wok rings that let you use them on different kinds of stovetops.
Needless to say, compatibility isn't an issue with skillets since they have flat bases, like most kitchenware.
With a skillet, heat is distributed more evenly. Oil and butter sit proportionately across the pan, which means skillets are perfect for fried soft food like tofu.
Some may argue that flat-bottomed woks have the best of both worlds. But suppose you're after an even distribution of heat. In that case, skillets beat flat-bottomed woks since the latter's flat part is typically smaller than a comparable skillet's.
Materials Used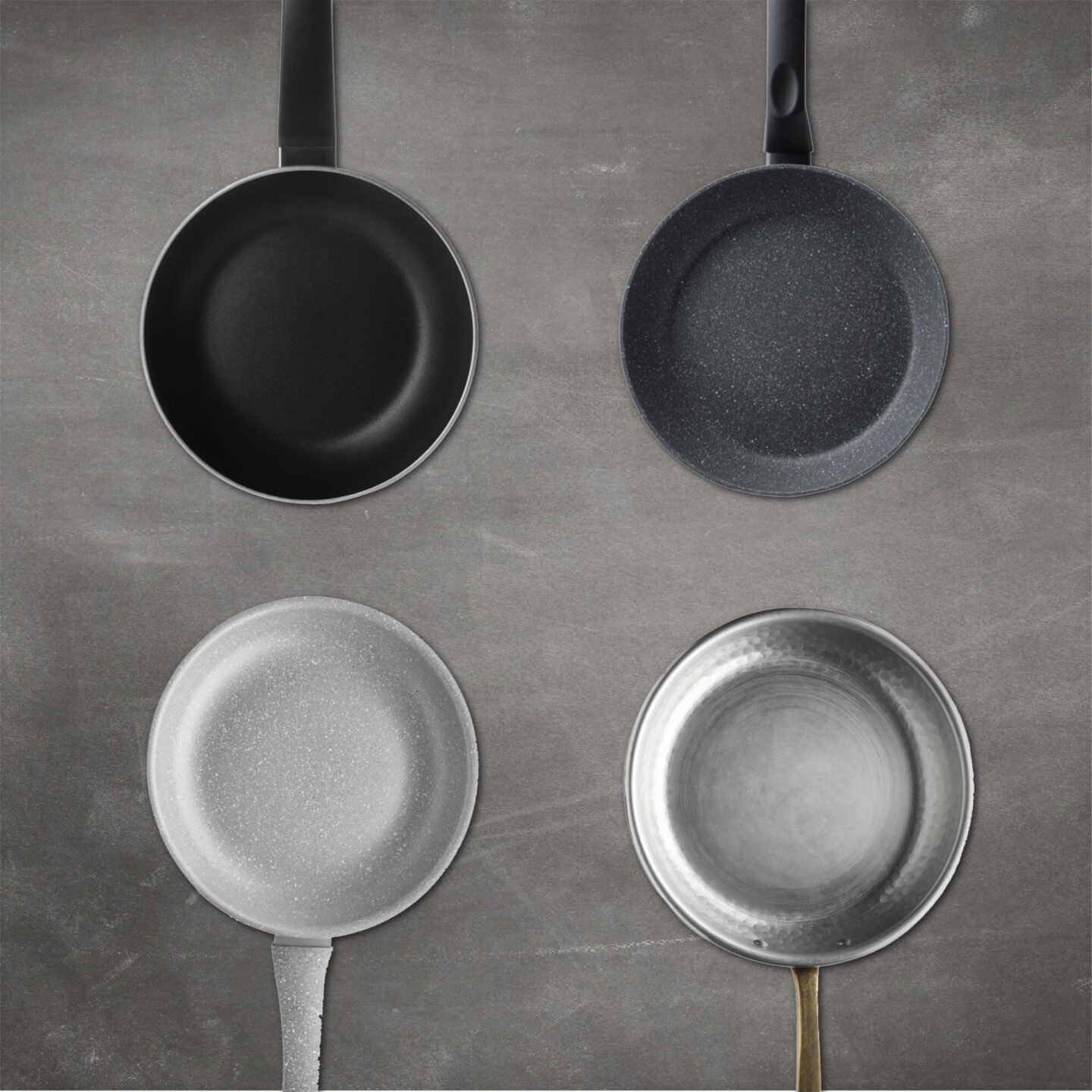 The options for materials used on woks and skillets are essentially the same. Many manufacturers sell both woks and skillets in cast iron, carbon steel, copper, stainless steel, aluminum, or a clad of metals. The most common combination of metals is aluminum surrounded by two stainless steel sheets.
Since all these options are available on woks and skillets, then we can consider them a wash. Of course, that doesn't mean haphazardly choosing anything. The best material for your cookware depends on your preferences and priorities. For example, aluminum is lightweight and quick to disseminate heat — desirable traits for woks — but they tend to warp under extreme temperatures — so probably not for high heat wok cooking enthusiasts.
Or that cast iron is durable but does require constant seasoning and maintenance — although you could restore cast iron skillets and make them stronger.
Cooking Surfaces
Like your choice of materials, a wok or skillet's cooking surface, whether natural nonstick or artificial, can apply to both — it's a wash, so these takeaways apply to both.
Woks and skillets made of cast iron and carbon steel cookware are naturally nonstick. However, they do require constant seasoning for the nonstick surface to last.
On the other hand, premade nonstick surfaces such as ceramic or any special nonstick coating do not need conditioning. But they do flake off in time and lose their easy slide surface attribute.
Should You Get a Wok or Skillet?
Both woks and skillets are great options, and I recommend getting both. But if you can't buy two, then consider what you intend to cook as well as your preferences. For stir-frying, boiling, steaming, then go for a wok. Skillets, though, are versatile and great for searing, frying, and roasting.
It's hard to recommend one over the other because one size doesn't fit all. So it's no wonder then why there are proponents to both. But one thing's certain. The debate lives on.