Are you a huge fan of creamy and smooth blended beverages? Starbucks uses high-quality Vitamix blenders designed to blend frappuccinos and iced beverages perfectly. However, if you're someone who likes to take things one step further—you could try double blending your drink next time!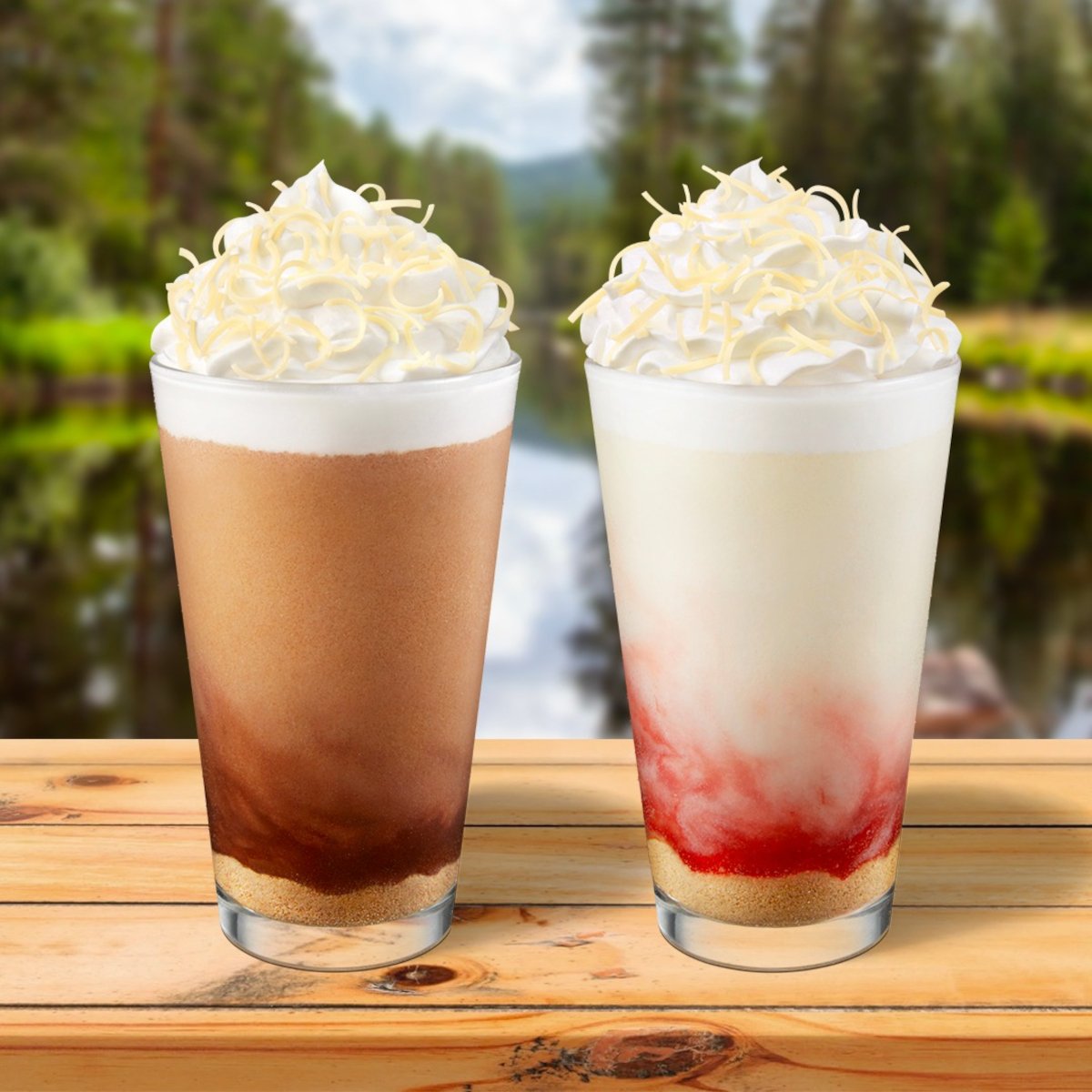 Double blending is when your barista blends your drink for one more full round. This results in an even creamier and smoother consistency.
Table of Contents
Why Order a Double Blended Drink at Starbucks?
There are a couple of reasons someone might like their drink to be double blended. Some customers prefer their drinks to be of a smoother consistency. There are also some drink inclusions, such as the java chips, that stay a little bigger. Double blending can even out the consistency of the drink.
How To Order a Double-Blended Drink

Ordering a double-blended drink at Starbucks is quite simple; you simply let your barista know you'd like it double-blended. While this isn't a super common request, your barista will surely know what you mean.
Did you know that there is a proper order for how you should request your drinks? While you definitely don't have to memorize the steps, it is fun to order your drink following the steps as it definitely makes you sound like a regular who knows what they're doing.
Those little boxes on the side of your Starbucks cup are actually in the order that you technically should request your drink modifications. If there are no modifications in a certain section, you'd just skip it.
Steps for Ordering a Double-Blended Drink
1. Size. Always start off with the size of your drink.
2. Iced or Hot. Next, let your barista know if this will be hot or iced, so they will know what cup to grab and start writing!
3. Decaf. If you're ordering your drink decaf, this is the time to let your barista know; otherwise, you can skip this step.
4. Shots. This can either be the number of shots (if it's different than the standard amount), or it can also be a different type of shot (like blonde, ristretto, long shot, etc.)
5. Syrup. This is when you'd order any additional syrups, or you can request a less amount.
6. Milk. You can not only specify what kind of milk you'd like here, but you can also ask for extra foam, no foam, etc.
7. Custom. This is where you'd technically request to double blend your drink. You can also ask for your drink to be made upside down, with no whipped cream, shaken, etc.
8. Drink Name. Lastly, this is where you'd finally announce what kind of drink you'd like. It can be a latte, cappuccino, frappuccino, etc.
So if you want a grande Java Chip Frappuccino and you want it double blended, you'd say, "I'd like a grande, double blended, Java Chip Frappuccino." If you want to order a healthier version of the Java Chip frappuccino, you could say, "I'd like a grande, nonfat, no whip, double blended Java Chip Frappuccino."
What Other Drinks Can Be Ordered Double Blended?
Any blended drink at Starbucks can be double-blended. Several years ago, Starbuks even offered some smoothies that already came double blended as the standard. Unfortunately, they have since removed them from the menu because of their lack of popularity.
However, the other beverages you can order double blended are:
1. Frappuccinos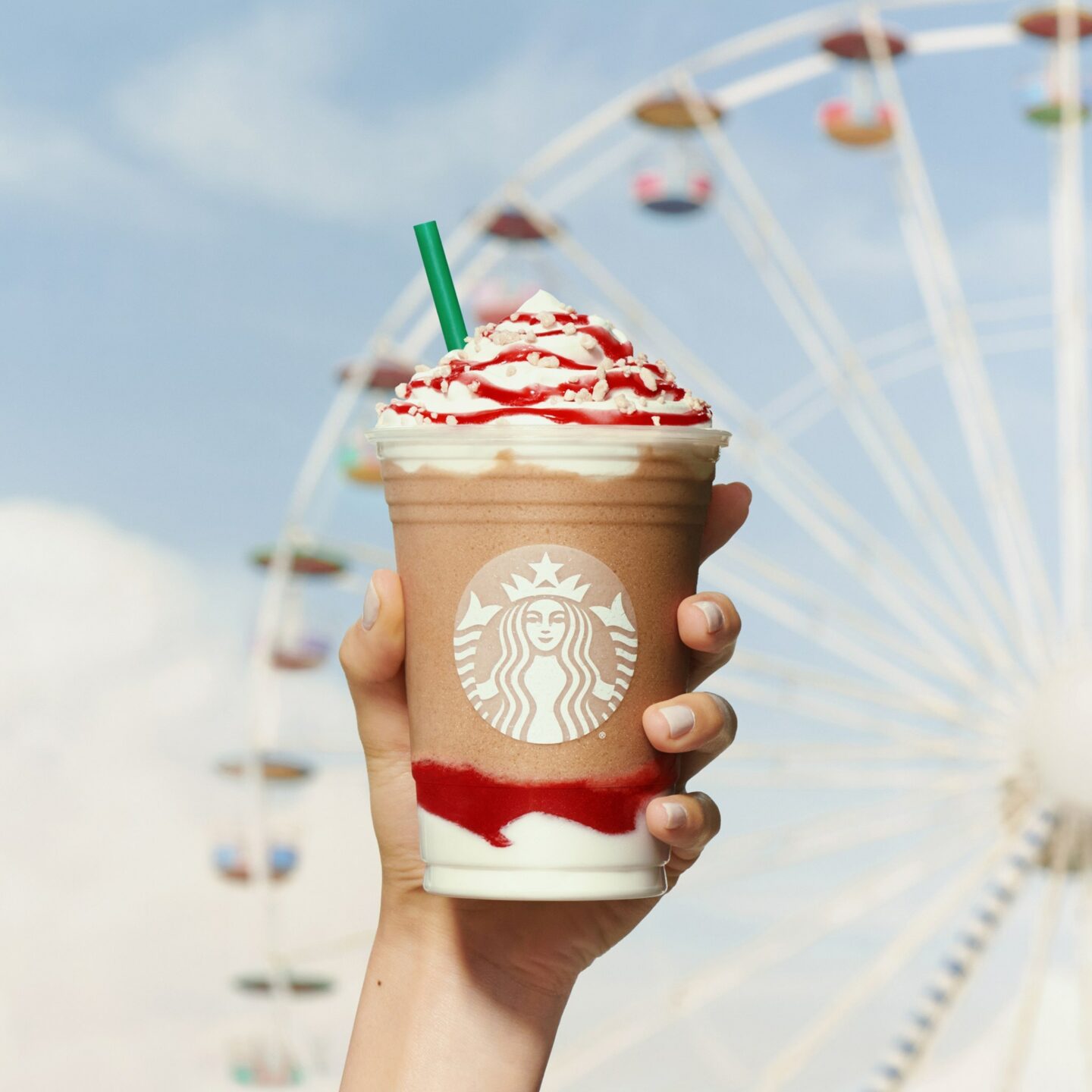 The most obvious blended drinks are Starbucks Frappuccinos. There are dozens of different kinds of frappuccinos on the menu that can all be double-blended. Some of the most popular frappuccinos are:
Mocha Frappuccino
Coffee Frappuccino
Pistachio Frappuccino
Peppermint Mocha Frappuccino
Caramel Brulee Frappuccino
Mocha Cookie Crumble Frappuccino
Chestnut Praline Frappuccino
Sugar Cookie Almond Milk Frappuccino
Caramel Ribbon Crunch Frappuccino
And so many more!
2. Strawberry Lemonades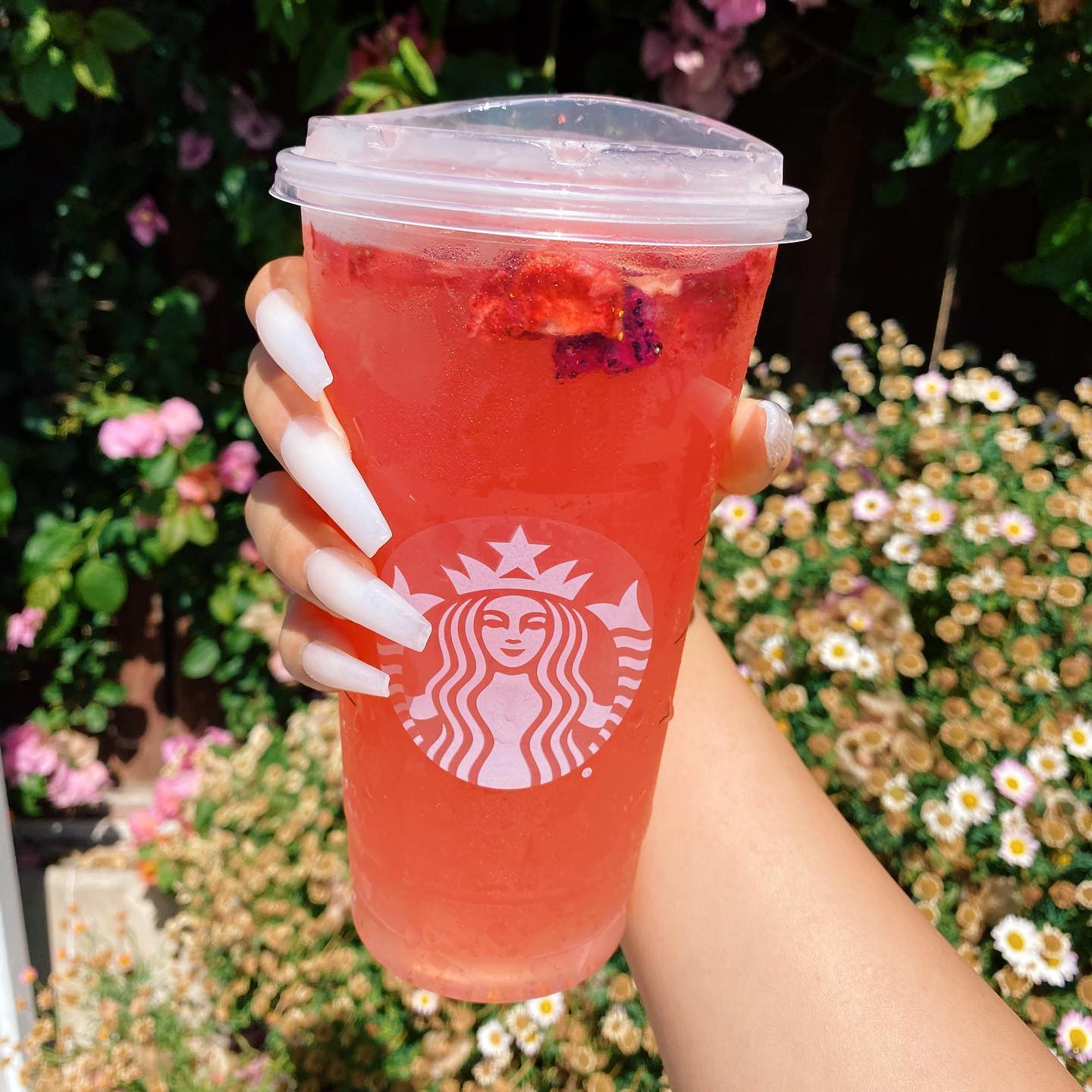 The Blended Strawberry Lemonades at Starbucks are truly something special! They're a combination of Starbucks' signature lemonade and strawberry puree.
This drink is so great because the lemonade and strawberry puree are incredible individually, but they balance each other out perfectly when blended. Not only that, but the strawberry puree is quite thick and made from real strawberries.
3. Refreshers

While Starbucks Refreshers are generally shaken, they're actually also incredible when blended! Ask your barista to shake the refresher like normal, then pour it into a blender and blend twice on setting 1.
Double blending is great for Refreshers as it helps the drink not to separate as quickly. Starbucks has had a few different refreshers throughout the years, but the current refreshers are:
Dragon Drink Refresher
Strawberry Acai
Pineapple Passionfruit
Some of the best ways to customize refreshers are to replace the water with either coconut milk or lemonade. A double-blended Pink Drink would be stunning and delicious, but any of these modifications and combinations work well double-blended as well.
4. Granitas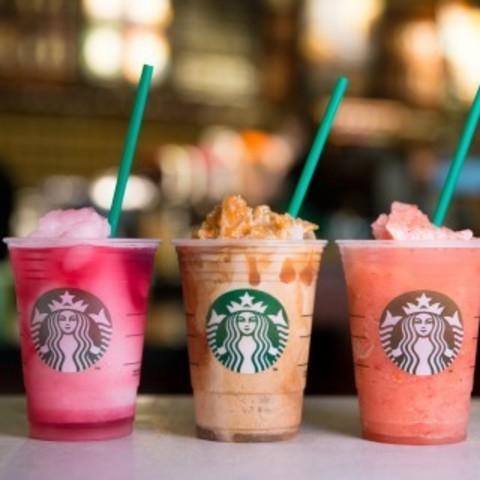 While the Granitas hit the menu in 2016 and only stayed around for a short season, Starbucks still has some ingredients to make similar versions of the Granitas. These Italian-inspired beverages are lightly sweet and incredibly refreshing.
Starbucks carried three flavors: Strawberry Lemonade Limeade, Youthberry White Tea, and Caramel Espresso.
Unfortunately, Starbucks no longer carries Youthberry Tea, but this drink would also be great with Passion Tango Iced Tea. Also, Starbucks only carried fresh lime juice while offering the Granitas, but they no longer keep it on hand.
Final Thoughts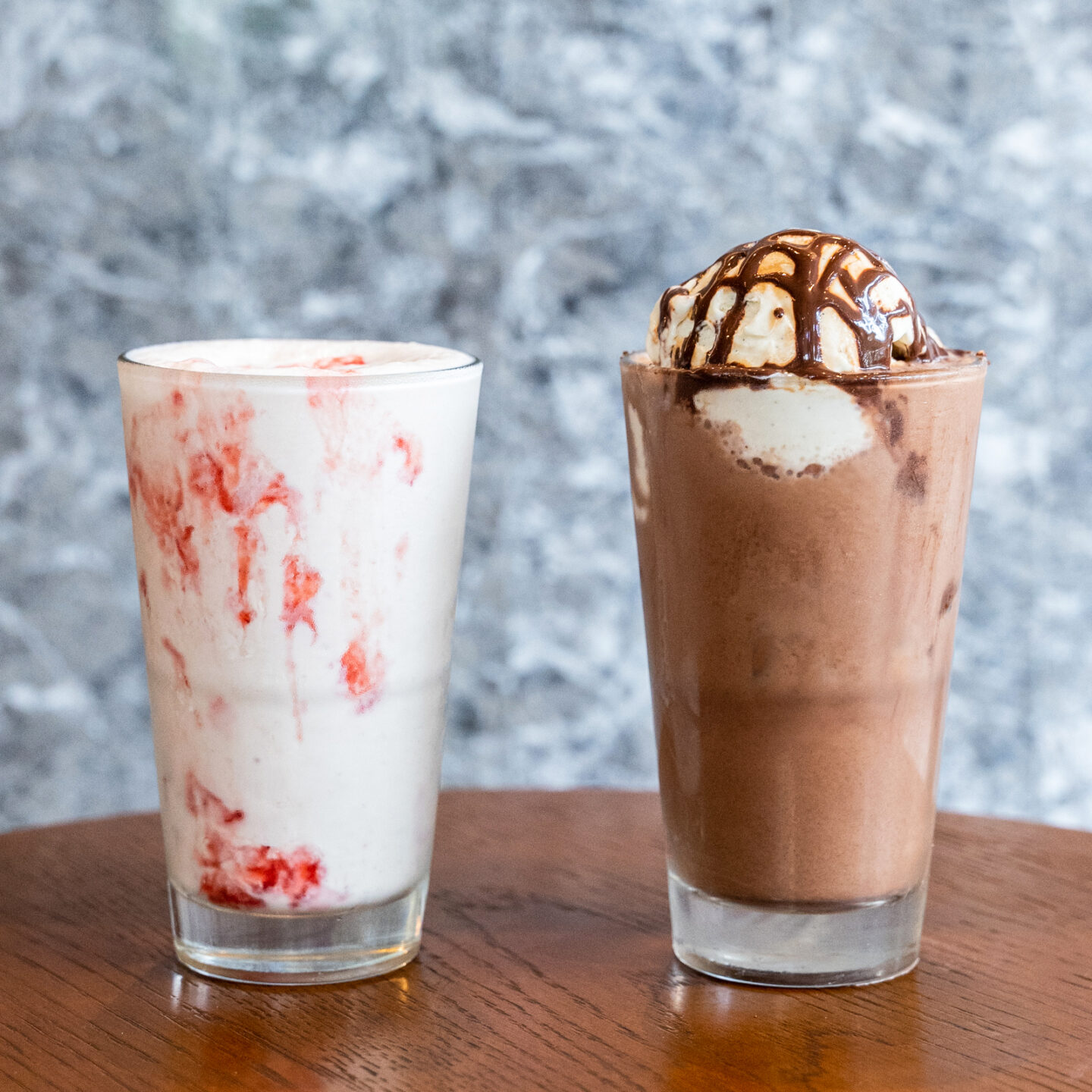 While blending your beverages once is typically enough for a smooth and delicious blended beverage, double blending your drinks makes them even more delicious and smooth in texture. Next time you order a blended beverage at Starbucks, you may just love it even more if you ask for it double blended.