Jasmine tea has been a popular drink in China for hundreds of years and has been growing in popularity globally. Jasmine milk tea takes all of the unique flavors of jasmine and gives it a sweet and creamy twist. But what does jasmine milk tea taste like, exactly?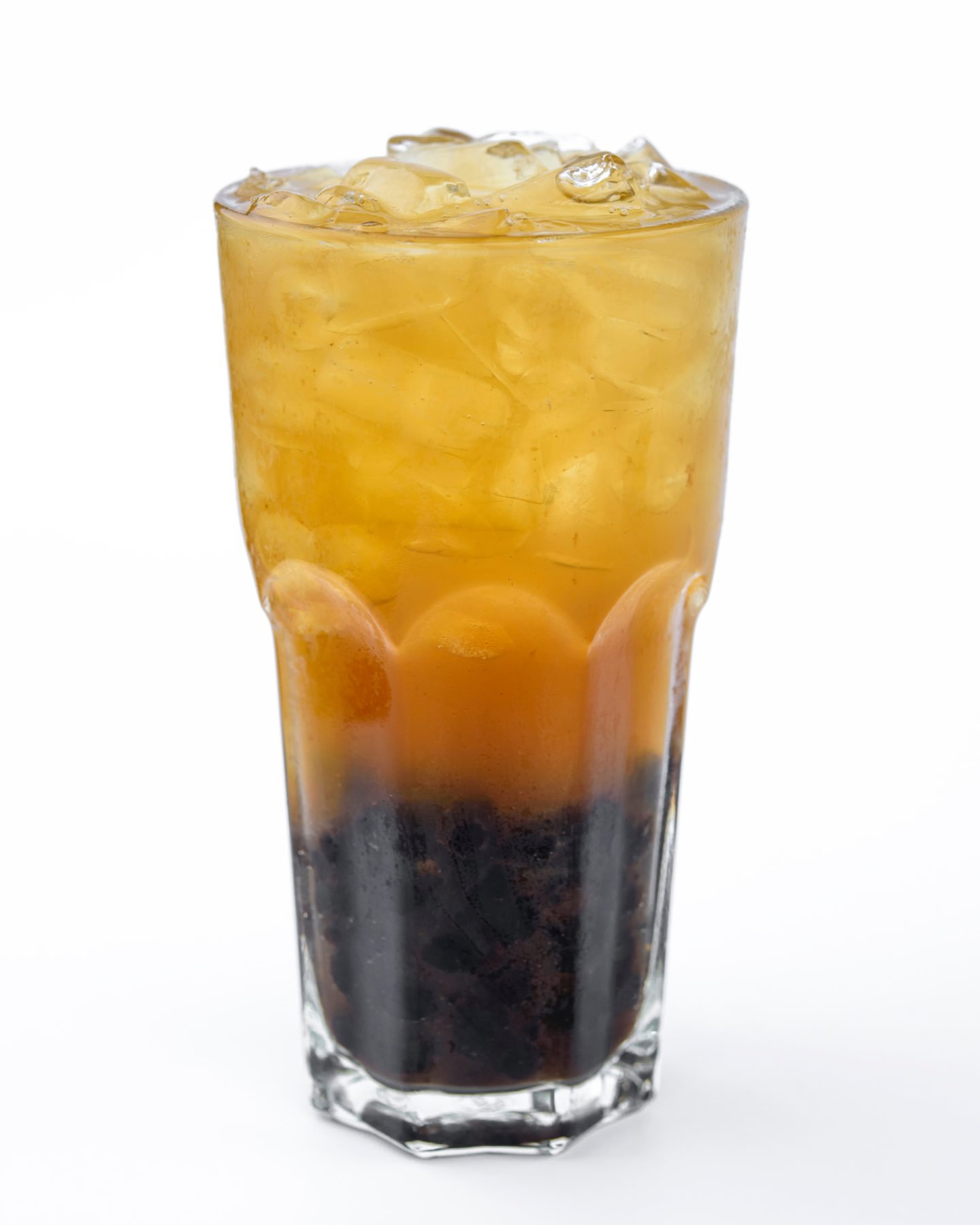 The flavor of jasmine milk tea could best be described as floral, delicate, and slightly sweet. However, this can vary widely depending on the tea variety you're drinking and how well you brewed it. To enjoy this drink to its fullest, learn more about its history, flavor, health benefits, and preparation below.
Table of Contents
What is Jasmine?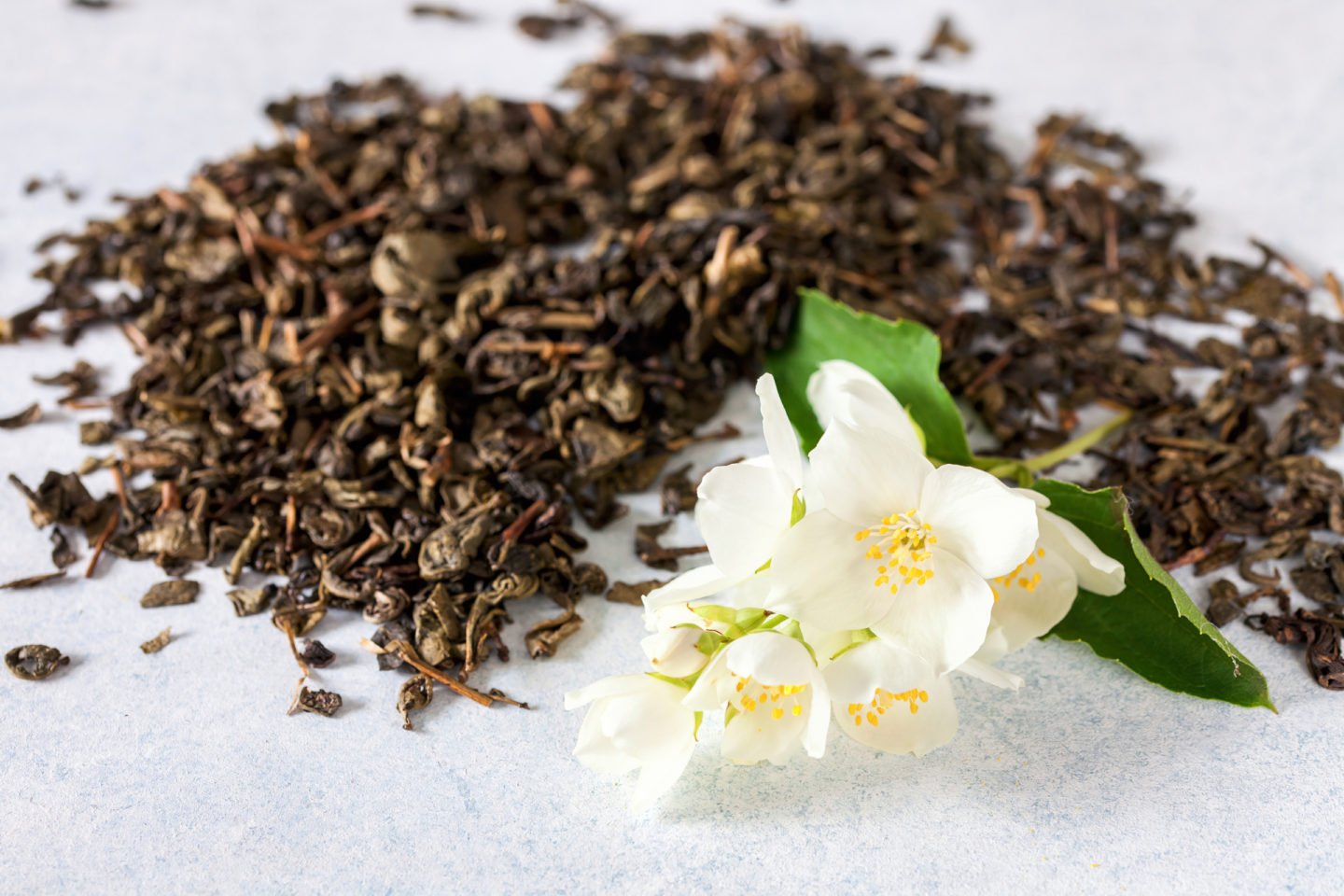 Jasmine is a star-shaped flower with a sweet smell that belongs to the olive family. It was originally popularized as tea in China around 700 years ago during the Ming dynasty. It was so popular that it became one of the first floral teas that were traded to the west.
Because of its unique floral taste and exquisite aroma, the rest of the world soon learned to appreciate Jasmine's finer qualities. So now it is grown in countries as diverse as France, Italy, and Portugal.
The Production of Jasmine Tea
Making jasmine tea is a long process, starting with the young buds plucked directly from the tree in spring. These are dried and stored until summer when the jasmine flower blooms. The flowers are harvested and dried along with the leaves, releasing their characteristic scent. That imparts that distinctively unique aroma to the tea leaves.
Alternatively, some manufacturers skip the fresh blossoms and use jasmine oil instead. That produces a similar flavor with a slightly different smell.
Jasmine Milk Tea's Unique Flavor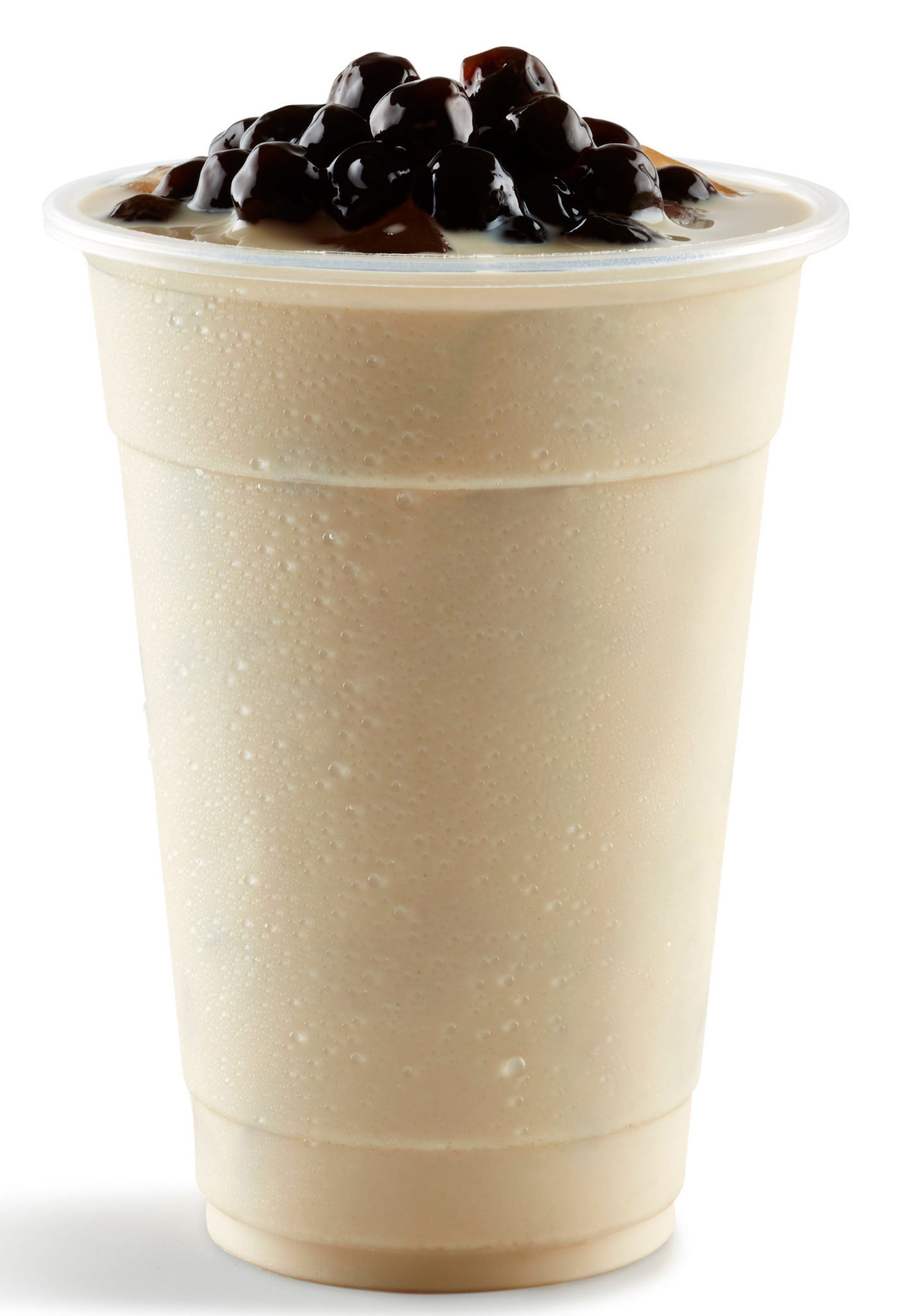 As you might expect, jasmine tea has a fresh and floral taste that's sweeter than green tea. In addition, because the tea leaves are perfumed with the scent of the jasmine blossoms, the tea has a strong aromatic component. However, its exact taste can vary and depends largely on the variety you're drinking.
Jasmine Green Tea
The floral flavors of jasmine pair perfectly with green tea, accenting the light, grassy flavors. That is why it is one of the most common varieties, as it allows the more subtle flavors of the blossom to come through.
Jasmine White Tea
Jasmine white tea is another common variety that takes advantage of the tea's subtler flavors to let the jasmine shine through. Compared to jasmine green tea, this type is more fruity and sweet, which gives the blossom a slightly different quality.
Jasmine Oolong
Oolong tea is a traditional Chinese variety with a more robust flavor than green or white tea but is less potent than black tea. It has both fruity and grassy white and green tea flavors, which helps balance the flavor. Some of the more subtle flavors in the jasmine may be harder to detect, though the overall flavor is delicious.
Jasmine Black Tea
Jasmine black tea is less common, as the strong flavor of the black tea tends to mask the delicate flavor of the jasmine flower. However, quality varieties of jasmine black tea can be as good as any other. The floral flavors help highlight the more gentle notes in the black tea.
Health Benefits
Jasmine tea is more than just a delicious drink. It can improve your health when enjoyed regularly. Take a look at these health benefits for yourself.
Helps Relieve Stress
Jasmine tea has been one of the most popular choices for aromatherapy, dating all the way back to ancient China. Combined with a relatively low dose of caffeine, its calming scent helps invigorate while soothing your senses.
Aids Weightloss
Research has shown that regular consumption of green tea can heighten one's resting metabolic rate. That means your body burns calories more efficiently, reducing weight gain. However, this is due more to the green tea than to the jasmine flowers themselves.
Boosts Your Immune System
Jasmine tea is a potent anti-inflammatory agent with antibacterial properties that helps kill disease-causing bacteria. In addition, it contains a large dose of essential vitamins and minerals, which helps fuel your immune system to keep you healthy.
Is a Good Source of Antioxidants
One other health benefit of jasmine tea is its high levels of antioxidants. These help fight free radicals in the body, which cause the gradual breakdown of cells. More antioxidants mean greater resistance to cancer and aging.
How to Make Jasmine Milk Tea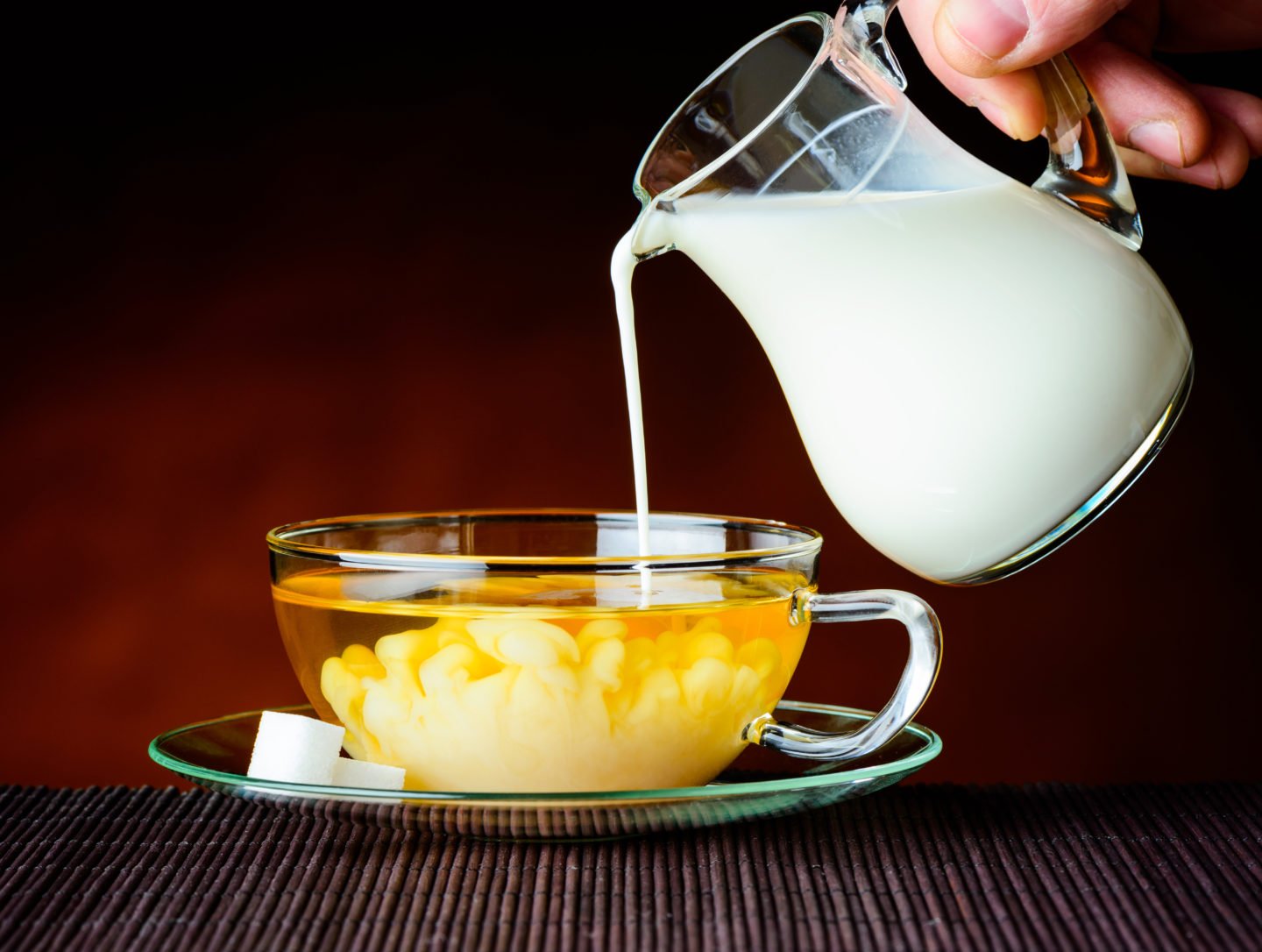 Since jasmine tea has such a delicate flavor, it is crucial that it is brewed properly. Water temperature and brewing time are crucial to extracting all flavors without burning the leaves. Follow these simple instructions for perfect results every time.
Start by boiling your water. Jasmine green and white teas should be brewed at 150 to 180 degrees Fahrenheit whereas oolong and black teas are brewed at 190 to 212 degrees. Use a cooking thermometer to ensure you're getting accurate results.
Once your water has reached the correct temperature, steep your tea. You can do so directly in the pot or an individual cup using a tea strainer or tea bags. Steep your tea for 30 seconds to 3 minutes, depending on how strong you like your tea.
You can drink it as is or add milk. For jasmine milk tea, add the milk of your choice in a ration of 1 part milk to two parts tea. Then add one to two tablespoons of sugar to sweeten.
Jasmine Bubble Tea
One of the most common ways jasmine milk tea is enjoyed today is as a special ingredient in bubble tea. This drink is the same as the jasmine milk tea described above but adds black tapioca pearls to the mix for an interesting textural element. Jasmine bubble tea also tends to be sweeter, using a simple syrup rather than plain sugar.
For a simple jasmine bubble tea at home, follow the milk tea recipe above and add your own tapioca pearls. All it takes is 15 minutes with the boba over high heat and another 15 minutes steeped in hot water as it cools. Then add them to your tea and enjoy!
Frequently Asked Questions
Does jasmine tea have caffeine?
Since jasmine tea can refer to green, white, black, and oolong varieties, the amount of caffeine it contains can vary. For a frame of reference, coffee has between 100 and 200 mg of caffeine per cup, whereas black tea has between 40 and 70 mg per cup. Likewise, oolong has between 37 to 45 mg, while green tea has the least with 35 to 45 mg per cup.
Is jasmine tea safe to consume during pregnancy?
Some sources claim that pregnant women shouldn't drink jasmine tea is its fragrance may induce labor. However, there is no scientific evidence for this claim, and jasmine tea is safe for everyone to enjoy. Though you may want to limit your consumption during pregnancy, as high levels of caffeine can be unhealthy.
Does jasmine tea contain flower petals?
Traditionally, jasmine tea contained the petals of the jasmine blossom itself, which lent its sweet aroma to the tea. While this traditional preparation is still available, it is less common and more expensive than varieties that use essential oil to scent the tea.