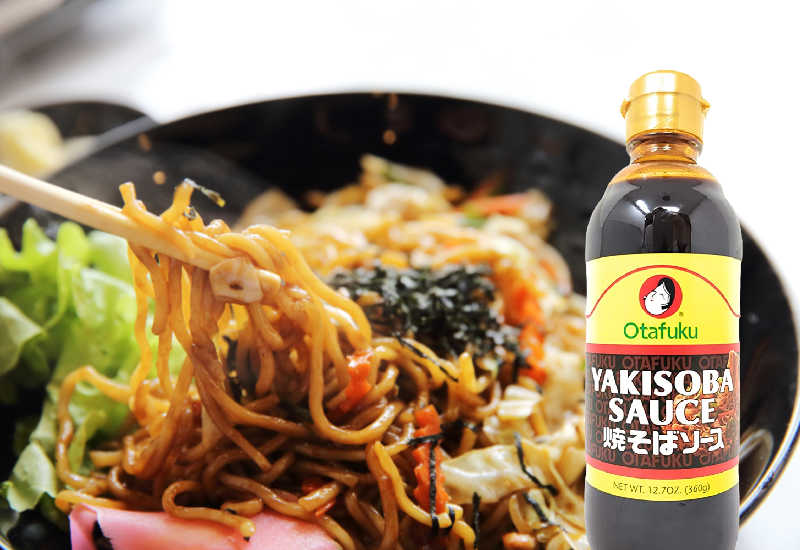 If you enjoy cooking Japanese food then at some stage you'll want to attempt yakisoba. It's a noodle dish that's a delicious combination of savory, tangy, and sweet in one mouthful. Yakisoba sauce is versatile and can be used to make other dishes like stir-fries, chowmein, or a flavorsome marinade.
If you can't get your hands on a bottle from your local store then you're going to need a yakisoba substitute. In this article, we'll provide five alternatives and a bonus recipe in case you'd simply like to make your own at home. Let's dive in.

Table of Contents
Yakisoba Sauce Substitutes
1. Teriyaki sauce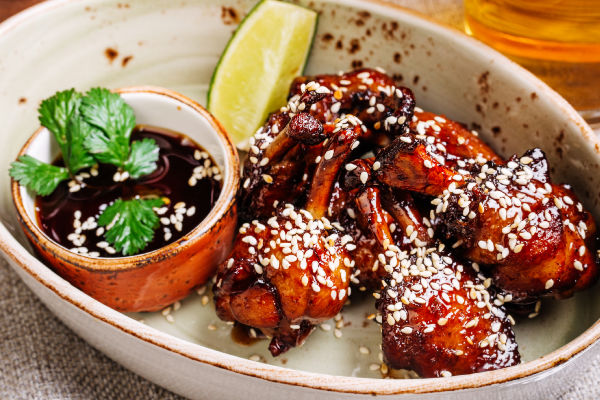 Teriyaki sauce is a good option if you're looking for a suitable substitute for yakisoba. It has a similar dark, silky texture which makes it perfect for marinating meat. You can also pour it into your favorite Asian-inspired stirfry. Use the sauce in yakisoba noodles and you won't be disappointed, although it does have a more prominent sweetness which kids might appreciate.
Yakisoba sauce usually has fruit like apple as well as onions and carrots added. If you're trying to mimic this sauce then you'll want to add these extras to the teriyaki sauce, along with bonito flakes to enhance the savory flavor.
Consider using teriyaki sauce as a substitute for XO sauce as well.
2. Tonkatsu sauce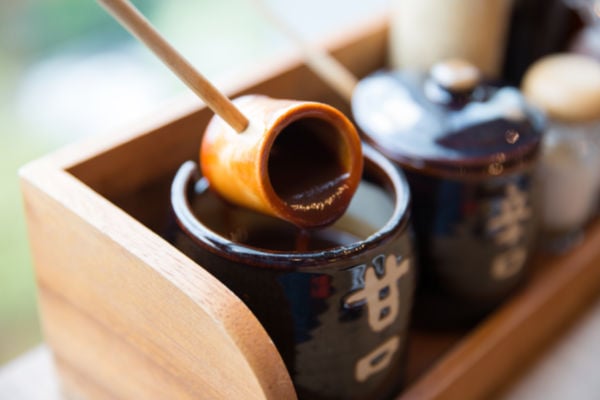 Tonkatsu sauce has a sweet and tangy flavor and can be used in the same way that you'd use yakisoba sauce. It has a similar mix of ingredients including spices, apple, and carrot, and is known as "vegetable and fruit sauce".
Although it contains sweetness and also sour undertones from vinegar, it doesn't contain the depth of umami flavor you'd get from yakisoba sauce. If you prefer meals with simple flavors then tonkatsu is delicious and has a lovely color and texture for marinades and dipping sauces.
3. Worcestershire sauce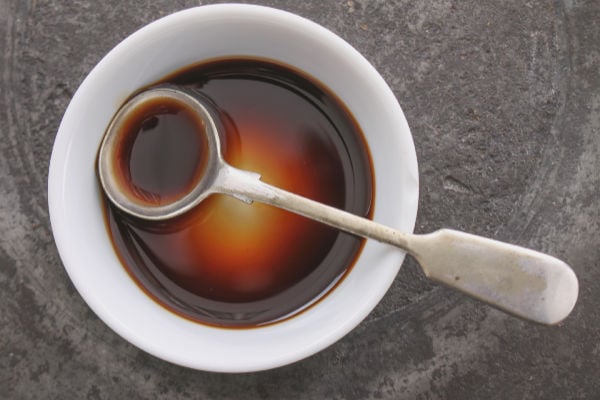 If you're looking to cook noodles that aren't as heavy as yakisoba then Worcestershire sauce is your answer. The texture is much thinner so you don't get that shiny look to your food. It also doesn't have any of those extras added like fruit, vegetables, or fish. Essentially, what you get from Worcestershire is a burst of salty, umami flavor without the extra sweetness or tang.
4. Bulgogi sauce
Bulgogi is a Korean sauce that is sweet and salty thanks to the addition of soy sauce, Asian pear, ginger, garlic, sesame oil, and brown sugar. It is another luxuriously textured sauce that adds lovely color to beef or pork stir-fries.
Use bulgogi to replace yakisoba if you're happy to create a fusion of Korean and Japanese cuisines. Spoiler alert: this combination creates a mouth-watering meal.
5. Okonomiyaki
Okonomiyaki sauce is a Japanese condiment that is traditionally poured over the Japanese pancake, but it makes a great yakisoba sauce substitute. It has many other uses though and can be used as a dipping sauce, as well as an ingredient.
Many producers of authentic okonomiyaki sauce add ingredients like fruit and vegetables, vinegar, sugar, soy sauce, kelp, and shitake mushrooms. This combination of flavors creates a sauce that is quite similar to yakisoba. Although a local in Japan would probably tell the difference, we're confident that over 90% of people anywhere else in the world wouldn't notice the difference if you made a substitution.

Did you know? The ingredients that go into yakisoba sauce vary significantly by brand but they'll often contain a mix of fruit and vegetables, spices, rice vinegar, Worcestershire sauce, and soy sauce. The popular Oyafuku brand includes kelp, bonito, tuna, sardines, and even oyster extract to dial up the umami flavor.
Related reading:
Read our comparison of teriyaki and tonkatsu sauce.
Find out what the top gochujang alternatives are.
Discover how soy and ponzu sauce differ.
Uncover our recommended substitutes for HP Sauce.
How to make yakisoba sauce
If you can't get any of the above alternatives to yakisoba then another easy option is to make your own version at home.
Prep time: 5 minutes. Cook time: None. Total time: 5 minutes.
Ingredients
¼ cup Worcestershire sauce
1 Tbsp soy sauce
1 Tbsp ketchup
1 Tbsp oyster sauce
1 tsp white vinegar
2 tsp brown sugar
Salt and pepper, to taste
Instructions
Add all the ingredients to a small bowl and whisk until well combined. Serve immediately or store in an airtight container in the fridge until required.
Note: The sauces and ketchup used above will all vary in levels of sweetness depending on the brands you have used. It is best to do a taste test after all the ingredients have been combined. If necessary, add a little extra sugar to increase the sweetness, or use additional oyster sauce for more saltiness.
Frequently asked questions
What is Yakisoba?
Yakisoba is a Japanese food that is believed to have originated from Chinese cuisine. It means "grilled noodles" and grew in popularity after World War Two, as low-cost street food. Although soba noodles are traditionally made from buckwheat, yakisoba noodles are usually made from wheat flour. If you're making the dish at home then Hokkien, soba, ramen, or any other Asian noodle will work fine.
What is yakisoba sauce used for?
Yakisoba sauce can be used on top of Japanese savory pancakes (okonomiyaki); topped on seafood, chicken, beef, or pork; used as a dipping sauce for tempura vegetables and meat; or added to fried octopus balls (takoyaki). Of course, it is a useful ingredient in noodle recipes like yakisoba.
Interesting articles:
Read this if you need a good ketjap manis alternative.
Find a useful sambal oelek substitute.
Summing up
One of Japan's best fast foods may have to be yakisoba, a salty-sweet noodle dish packed with really good flavor. If you don't have any yakisoba sauce, instead you can use teriyaki, tonkatsu, bulgogi, Worcestershire, or okonomiyaki sauce. They won't perfectly mimic the flavor and texture, but any non-local who eats your food won't even know you're made the swap.
What is your favorite Japanese dish that you love more than any other? Please let us know in the comments below.