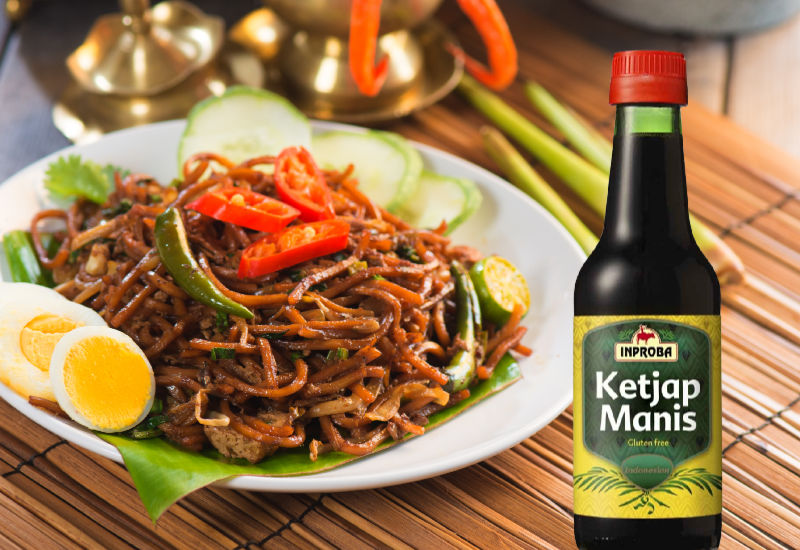 Ketjap manis is an Indonesian sauce that is thicker and sweeter than soy sauce, thanks to the addition of palm sugar. If you've cooked with molasses then you'll be familiar with its luxurious dark shiny texture. Ketjap manis possesses a rich, caramel-like flavor with a mildly smoky undertone. It makes a useful condiment and also can be used as an ingredient for adding flavor and color to food. Add it to glazes, soups, sauces, stir-fries, marinades, or use for flavoring satay. It is also an essential ingredient in nasi goreng, a classic Indonesian fried rice dish; and mie goreng, a low-cost meal of fried noodles.
Compared to some of the more popular Asian sauces, ketjap manis isn't exactly a mainstream sauce. If you're trying your hand at an Indonesian recipe and don't have a store nearby that sells this product, you're going to need a ketjap manis substitute. We've done the research to bring you five of the best alternatives so that you can finish the recipe without any delays.

Table of Contents
6 recommended ketjap manis substitutes
1. Soy Sauce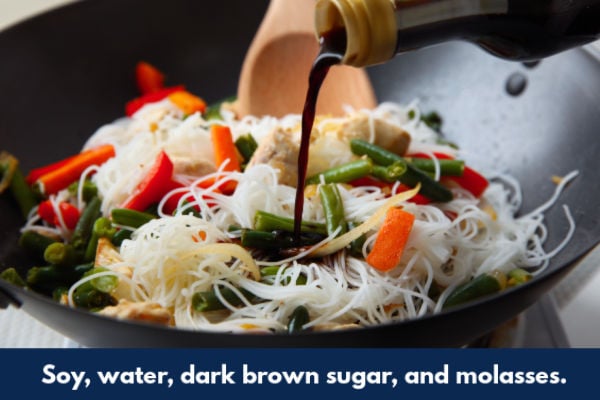 Soy sauce can be used as an excellent replacement for ketjap manis as they're both made from fermented soybeans. To get an authentic taste and consistency, add two common pantry items: brown sugar, and molasses (treacle). Here's how it's done:
Ingredients
1 cup water
1 cup dark brown sugar, packed
⅓ cup molasses
1 cup soy sauce
Method
Add water and brown sugar to a small saucepan and heat on medium until the sugar has dissolved. Increase heat and keep boiling for five minutes until the liquid thickens and reaches 230°F (110°C). A candy thermometer will be a big help during this stage.
Reduce heat to a gentle simmer and stir in the molasses and soy sauce.
Allow to cool and use in any recipe that calls for ketjap manis.
2. Hoisin sauce
Hoisin sauce makes an excellent replacement for ketjap manis thanks to its lovely thick, glossy texture and sweet and salty flavor profile. For a thinner sauce, it is easy to slowly add one tablespoon of water at a time, mixing it in until you are happy with the consistency. Hoisin is a lovely reddish-brown color that makes meat look irresistible, especially beef ribs, pork, and Peking duck.
3. Oyster sauce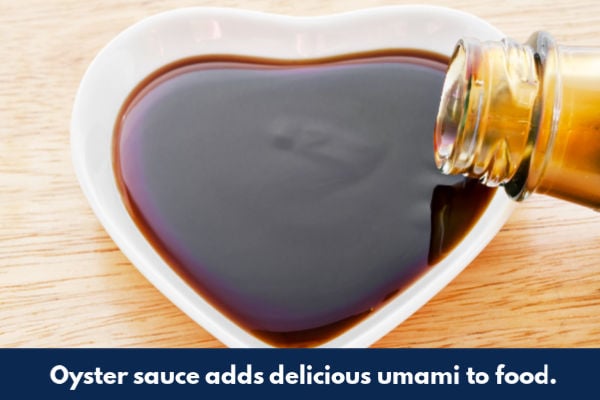 Oyster sauce is a flavor-packed, thick, and salty ingredient that is high in umami. It shares some similarities to ketjap manis thanks to its caramel flavor. Although it can be used in many recipes that call for ketjap, it is a much lighter brown color, thicker, saltier sauce that lacks any sweetness. Add some palm sugar or dark brown sugar with water to make a useful backup sauce.
4. Tianmian sauce
Tianmian sauce is also known as Chinese sweet bean sauce, or tianmianjiang. This sauce is a little thicker in consistency than ketjap manis, but in most recipes, it won't be an issue. Use it for noodle sauces, braising meat, or fried rice. It is also thick enough to use as a delicious dipping sauce.
5. Tamari sauce
Tamari sauce is a good option if you need a gluten-free ketjap manis replacement. This Japanese sauce was traditionally made by extracting liquid from soybean miso. Although new production methods have changed the manufacturing process, it still has a "miso feel" to it. The taste won't perfectly mimic the original, but it also won't be out of place in Indonesian cooking. Tamari sauce isn't overly salty and it makes a good dipping sauce.
Quick tip: Always read the label if you are on a gluten-free diet to ensure no wheat has been added.
6. Shoyu Sauce
Shoyu sauce is of Japanese origin and is made from wheat and soybeans. It has gained popularity in recent years due to its enzymes which promote the production of friendly bacteria in the gut. Shoyu is similar to soy sauce, only sweeter, and less harsh.
Do you love sauce? Check out some of these interesting reads
Find out what the recommended substitutes are for belacan in cooking.
We decided to compare hoisin and oyster sauce so you know which is best.
Discover how ponzu and soy sauce differ, and their best uses.
Find out how teriyaki and tonkatsu sauce compare.
Do you know how fish sauce and fish stock differ? Find out in this article.
Fast facts
In Indonesia, Ketjap manis is also known as kecap manis. The word "Manis" is the Malay word for sweet. "Kecap" means "thick sauce", and refers to any fermented sauce.
One tablespoon of the sauce has 10 grams of sugar and 730 mg of sodium, so it is best used in moderation.
Ketjap manis is hugely popular in Indonesia, accounting for 90% of all soy sauce production. Source.
Summing up
Ketjap manis is Indonesia's most popular sauce and is used in a wide range of everyday local recipes. If you don't have any then five useful substitutes are soy sauce, tianmian sauce, hoisin sauce, tamari sauce, and oyster sauce. Although each option has different characteristics, they'll all help you finish that dish. Unless you have dinner guests from Indonesia, they won't realize you've made a subtle change to the dish.
The list above doesn't provide all the answers and we recommend that you try your own alternatives to see which works best. Plum sauce is one option you could try out for yourself, although it will need some added liquid in some recipes. There are a huge number of Asian sauces that are delicious, and versatile. Good luck with your next recipe!
Do you have a good backup option when there is no kecap manis in the cupboard? Please let us know in the comments below and we'll check it out.