Dark soy sauce, as the name suggests, is a dark-colored sauce that is popular in Chinese cuisine. It is sweeter, darker, and thicker in consistency than light soy sauce, and is used to add color and umami flavor to savory dishes like noodles and fried rice. Marinades are given a pleasant dark, shiny appearance with the addition of this ingredient.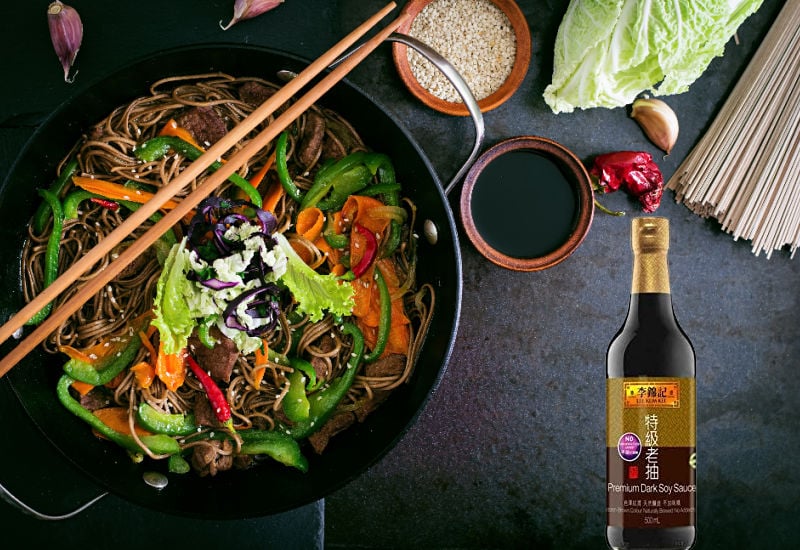 Although it is considered a necessity in Asian kitchens, many western households don't have it in their pantry. If you can't or won't use dark soy sauce in your next recipe, then you're going to need a substitute. We've compiled eight excellent alternatives using everyday ingredients. Let's dive in.
Table of Contents
8 Substitutes for Dark Soy Sauce
There is a decent selection of Asian sauces that have similar characteristics to dark soy sauce. Here are our favorite options, which are easy to find in most supermarkets.
1. Light Soy Sauce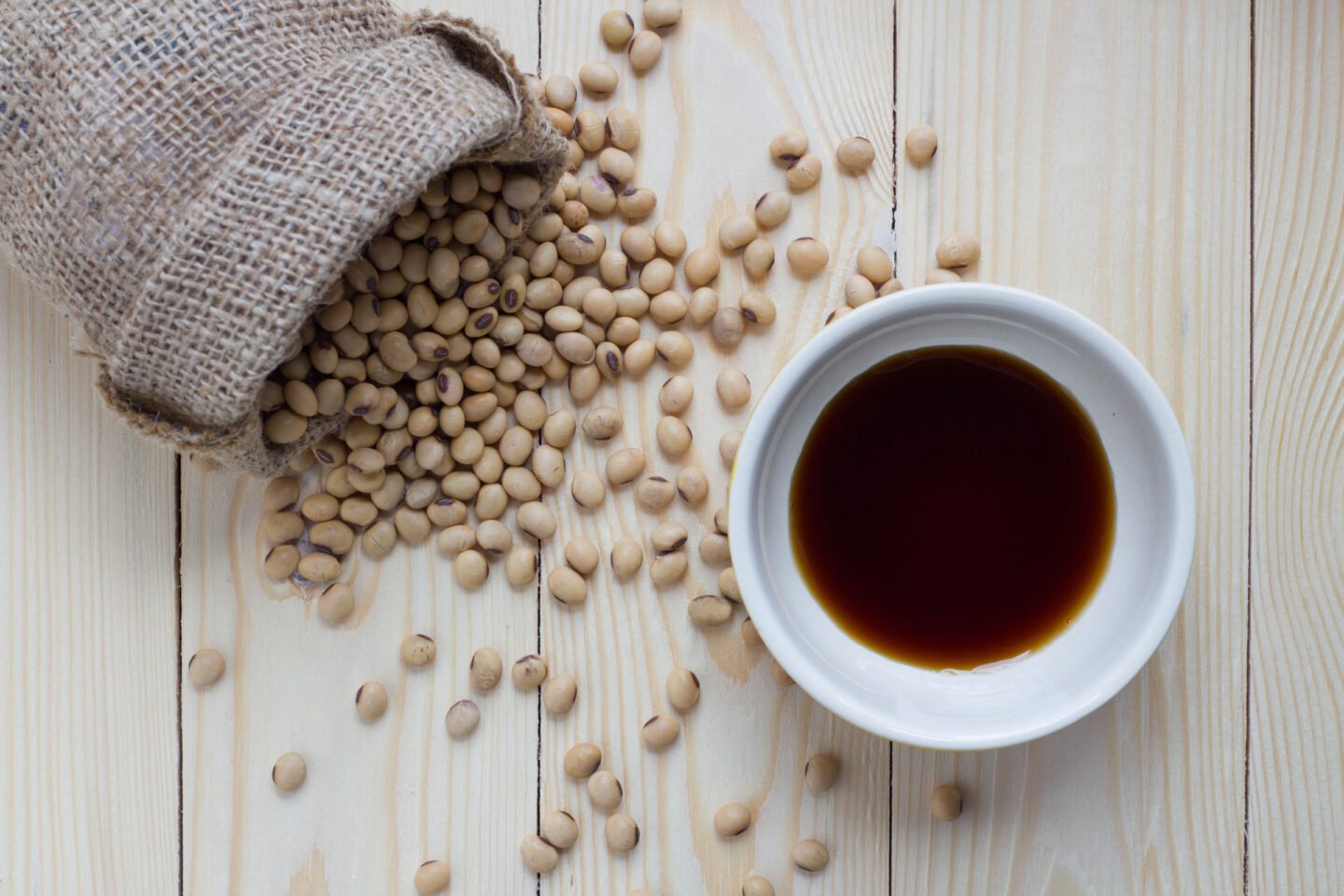 Adding a few splashes of light soy sauce to your dish will provide a similar salty flavor that you'd get from dark soy. It will also enhance the umami flavor of any meat you use. This is a versatile option that will happily fill in for its dark cousin, and won't be out of place in any Asian-inspired meal.
Light soy sauce isn't as thick as dark soy sauce, so it may not be your best option if you want a similar-textured dipping sauce. It is also lighter in color, so you won't get that same dark, silky appearance that dark soy provides.
One teaspoon of dark soy sauce = one teaspoon of light soy sauce. Light soy sauce isn't as sweet, so you may need to add ¼ teaspoon of sugar or molasses to every teaspoon of light soy sauce.
2. Teriyaki Sauce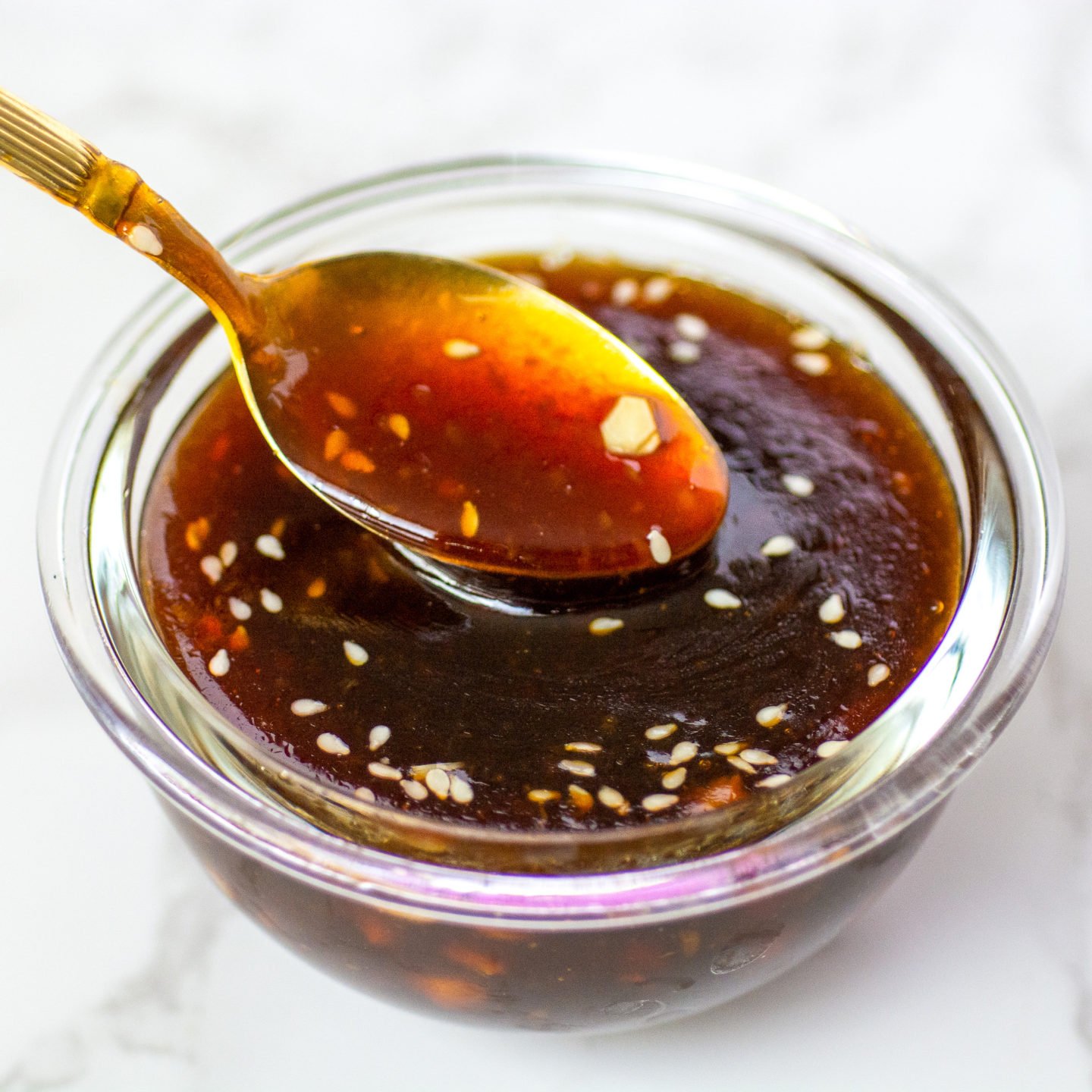 Teriyaki sauce has a similar glossy, dark appearance that is perfect for making a stir-fry look irresistible on the table. It tastes similar to dark soy in that it is salty and sweet, and it works well as a marinade, ingredient, or condiment.
Although soy sauce is one of the main ingredients in teriyaki sauce, it also contains extras like ginger or garlic. The added ingredients are delicious in most dishes that call for dark soy sauce, but keep in mind that the end result will be different in flavor.
One teaspoon of dark soy sauce = one teaspoon of teriyaki sauce. Teriyaki sauce is best used as a substitute for recipes that contain spices like garlic and ginger.
3. Oyster Sauce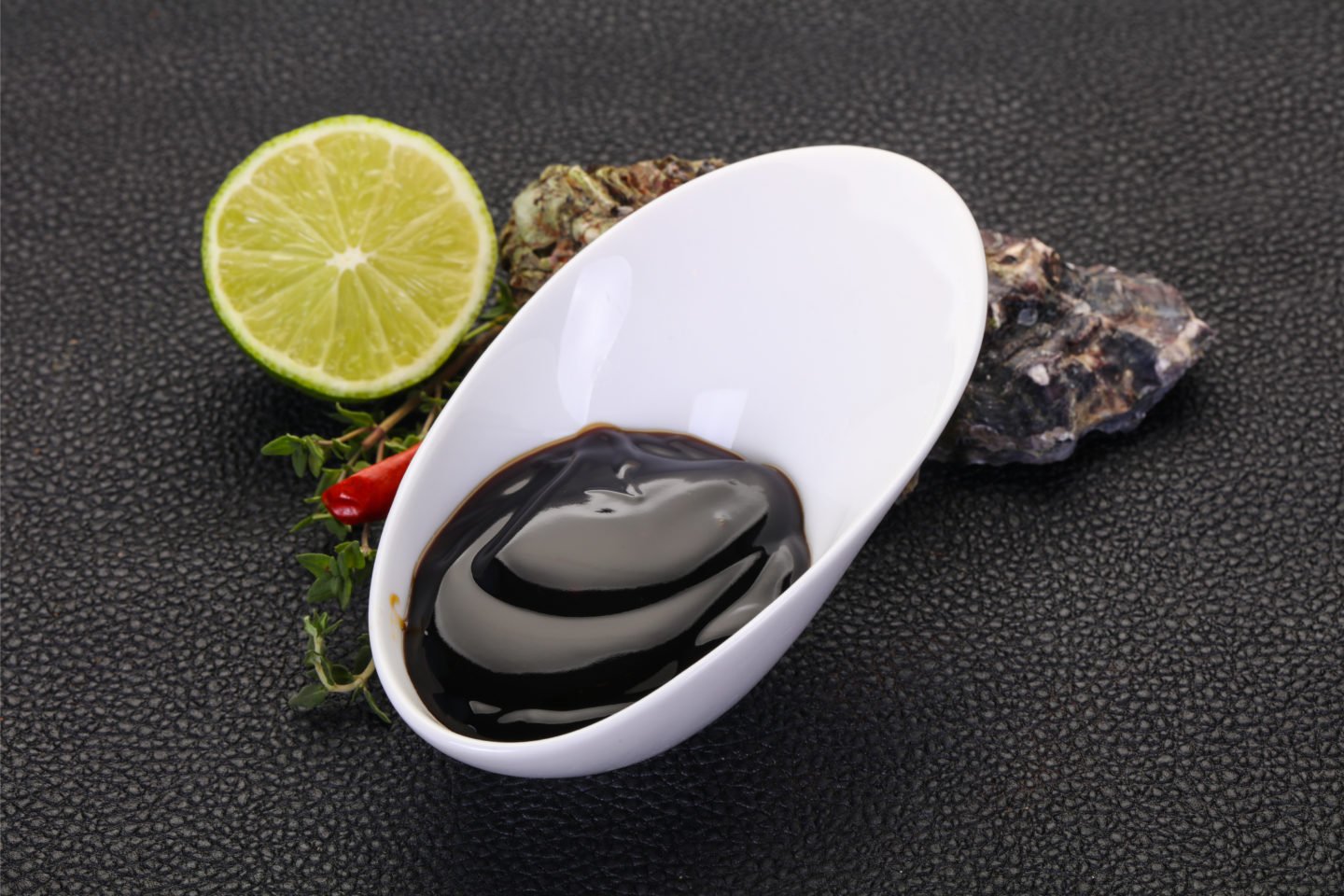 Oyster sauce has a salty and sweet flavor that works well as a dark soy sauce substitute. It is also excellent for adding mouth-watering color to food and dials up the umami flavor in beef, chicken, tofu, and duck.
The addition of oyster sauce will bring a subtle hint of oyster and caramel flavor to the dish. Although it is a diversion from dark soy sauce, it will still work well. Add a burst of flavor to spicy Sichuan noodles, kung pao shrimp, or a simple beef and broccoli dish.
One teaspoon of dark soy sauce = ½ teaspoon of oyster sauce. It's important to start with a small amount since oyster sauce tends to be sweeter than dark soy sauce. You can add an increment of ½ teaspoon if you feel you need more.
4. Hoisin Sauce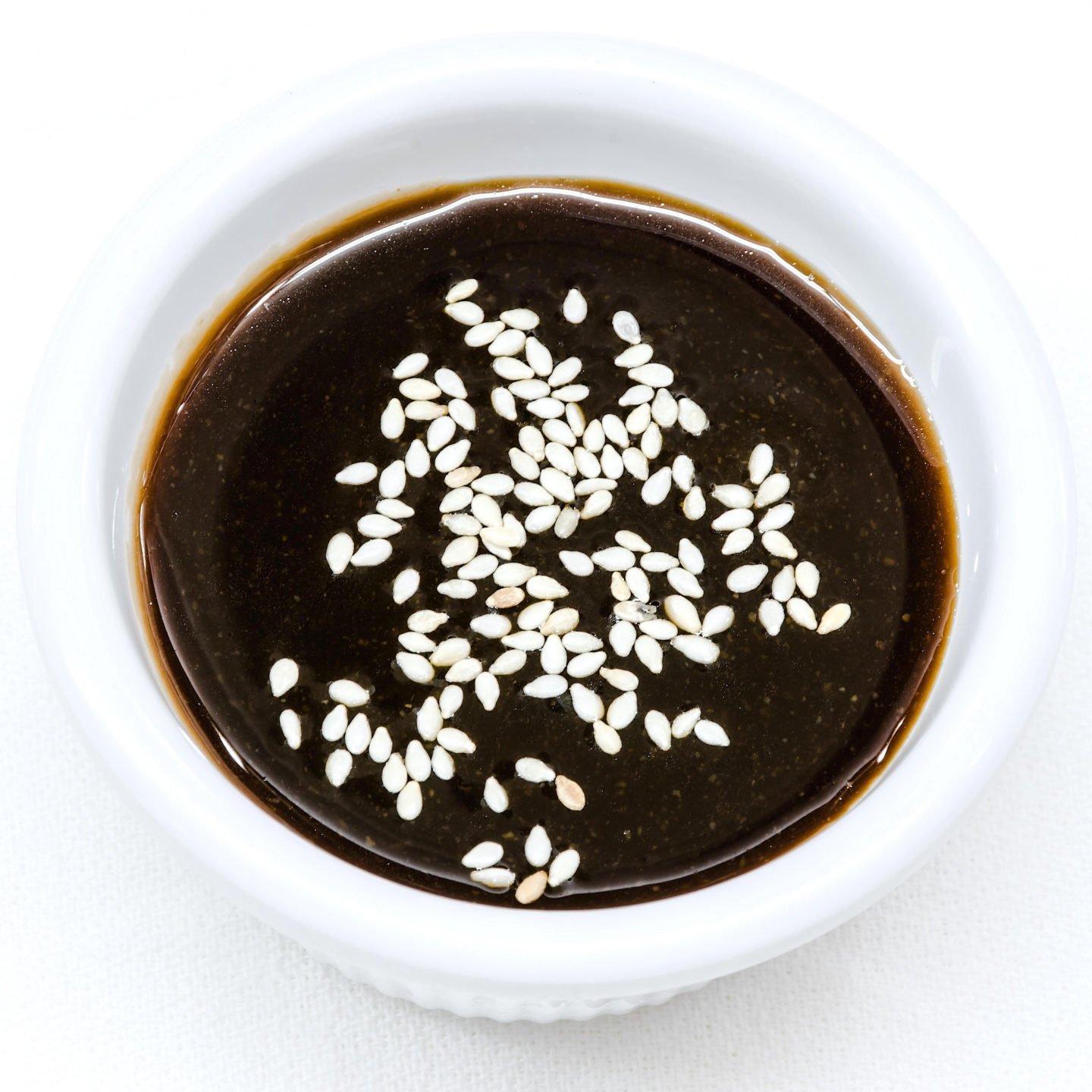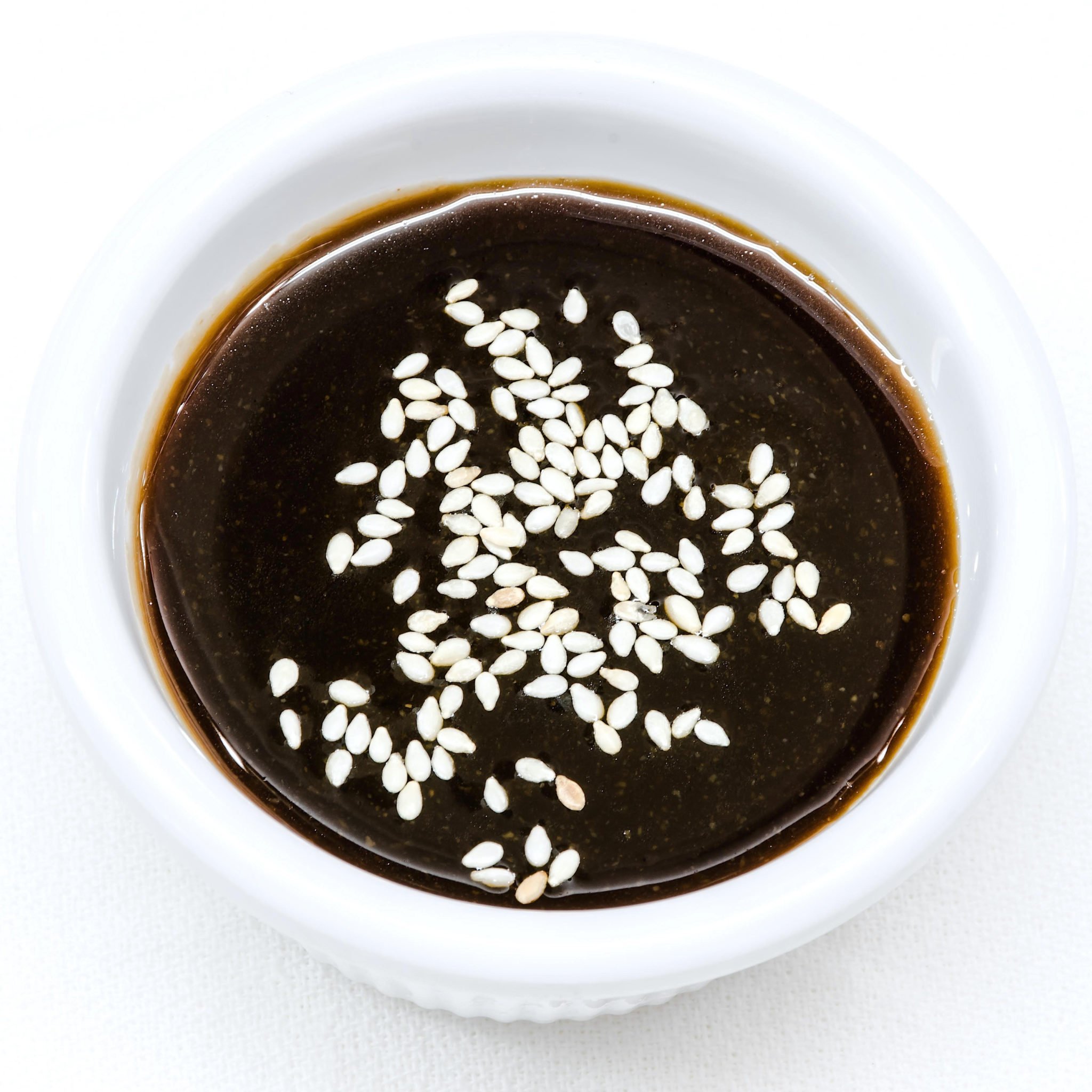 If you've ever stared at those Peking ducks, hanging at the front of some Asian restaurants, then you've probably seen hoisin sauce in action. It is a colorful marinade that is perfect for duck, beef, chicken, pork, or vegetables. Hoisin will add a sweet and salty flavor combination to food, and it's an excellent addition to stir-fries.
If you want your dish to look and taste the same as the original recipe, then hoisin won't be your best option. It has many additional ingredients added to it, like sesame seeds, garlic, and chili peppers.
One teaspoon of dark soy sauce = ½ teaspoon of hoisin sauce. Start with this to prevent giving the dish a bit too much of a sesame taste.
Note: If you'd like to learn more about the difference between hoisin and oyster sauce then you can see our comparison here.
5. Double Black Soy Sauce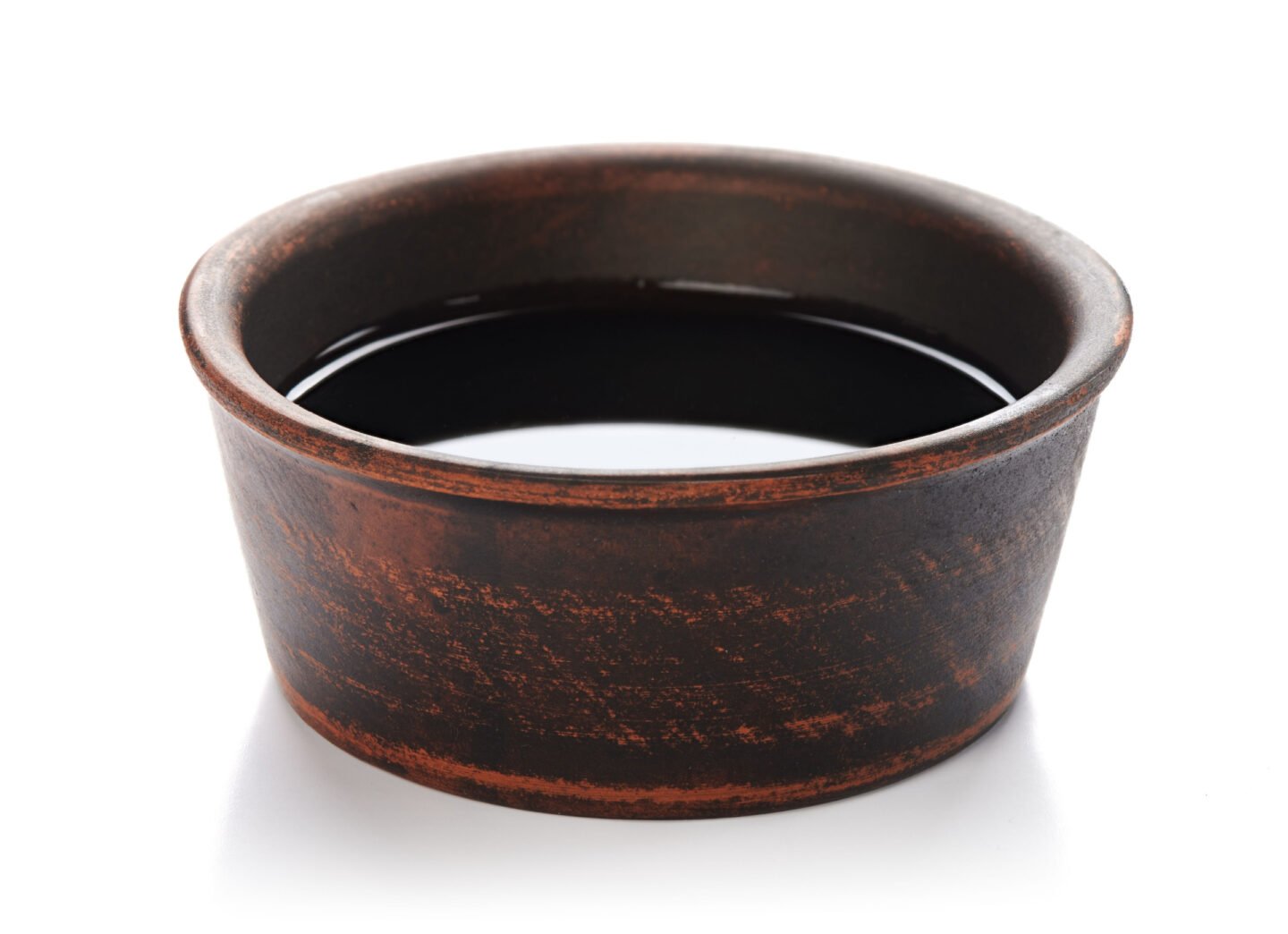 If you enjoy the flavor and texture of dark soy sauce but don't have any, then double black sauce will make a good replacement. It is like a dark soy sauce but sweeter, darker, and thicker thanks to the addition of extra molasses.
Use this replacement sauce in moderation as its additional sweetness could put the dish out of balance.
Double dark soy sauce could be higher up on this list of substitutes; however, many western kitchens don't have it in their cupboard, so we featured it further down.
One teaspoon of dark soy sauce = ½ teaspoon of double black soy sauce. Double black soy sauce adds a darker color to the dish and tends to be sweeter than dark soy sauce.
6. Worcestershire Sauce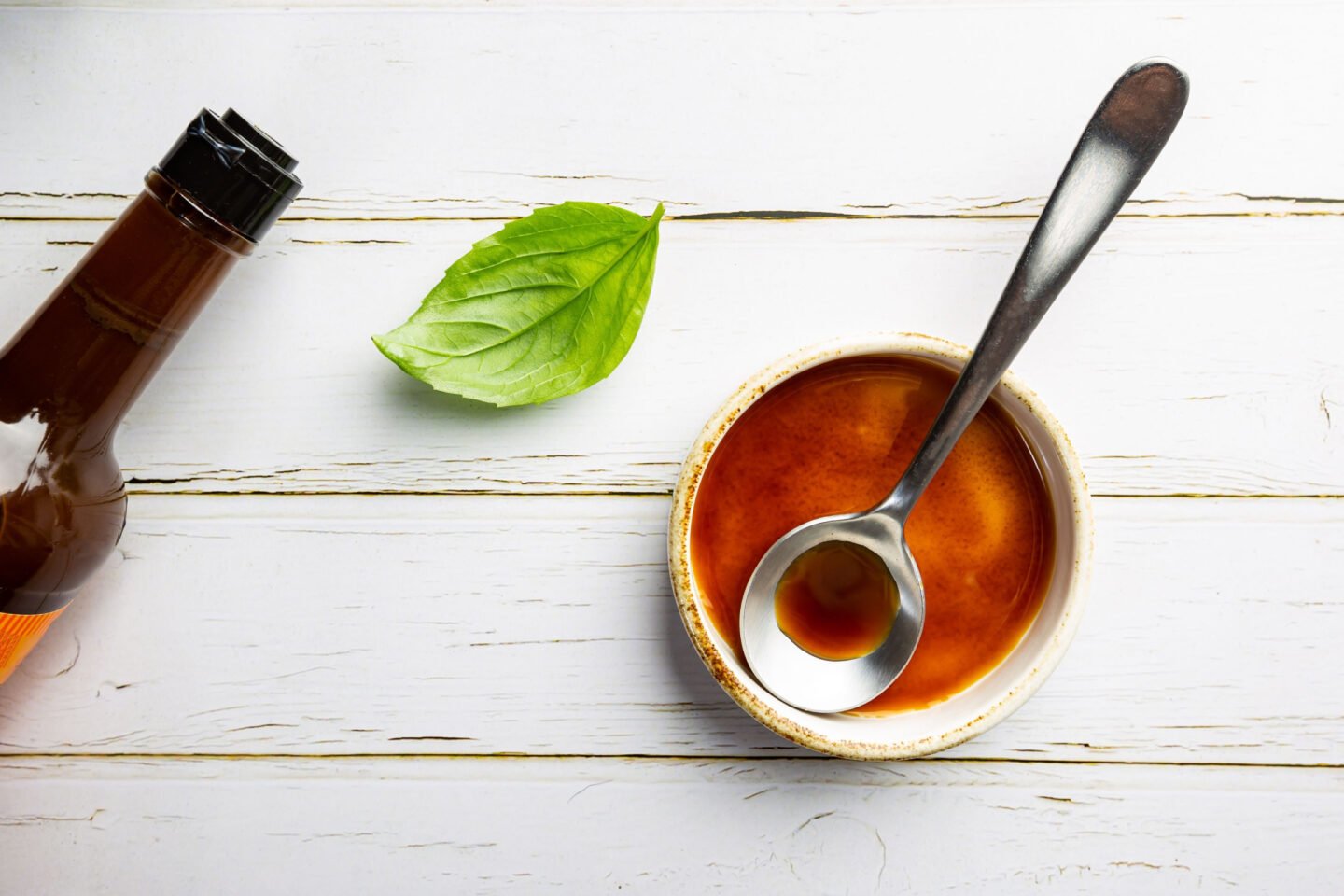 Worcestershire sauce combines salty, savory, and tangy flavor in one bottle. It is perfect for dialing up the umami taste, not just in Asian cooking, but also Italian sauces, burger patties, and marinades.
The main differences are that Worcestershire doesn't have the same level of sweetness, and its consistency is more watery.
One teaspoon of dark soy sauce = ½ teaspoon of Worcestershire sauce. Start by adding small amounts of Worcestershire sauce since it has a stronger flavor. You also need to mix ⅛ teaspoon of sugar for every ½ teaspoon of Worcestershire sauce.
7. Mushroom Flavored Dark Soy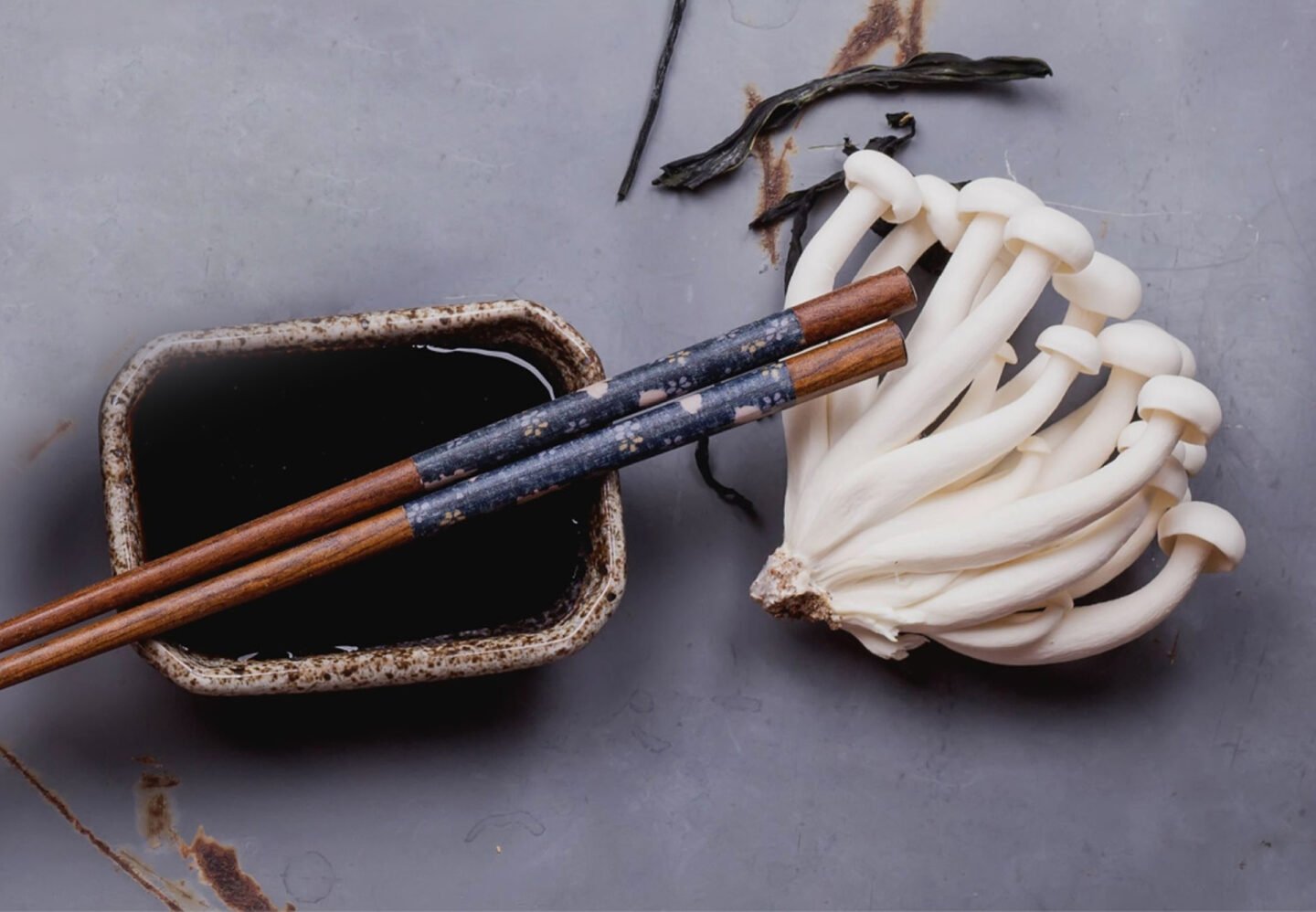 As you've probably guessed, mushroom flavored dark soy will add the taste of mushrooms to food. If you're okay with adding a different feel to your meal, then this is an excellent option. Its texture and color are similar to dark soy, so it will work in any savory dish you're contemplating.
One teaspoon of dark soy sauce = 1 teaspoon of mushroom-flavored dark soy.
8. Make Your Own
Are you desperate to use dark soy sauce but can't get your hands on a bottle? Making your own homemade version is easy with this recipe.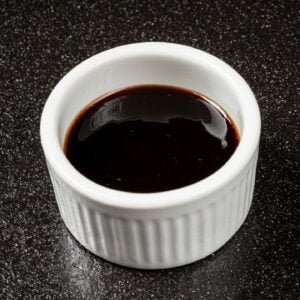 Homemade Dark Soy Sauce
It's quite easy and fun to make your own dark soy sauce whenever you need one but can't find a bottle in your cupboards.
Ingredients
2

cups

dark brown sugar

½

cup

water

1

cup

regular soy sauce
Instructions
Add sugar and water to a pan and cook on a high heat until boiling, stirring occasionally.

Once the sugar dissolves, stop stirring and allow the liquid to continue cooking on a medium-low heat until it darkens. It should look a lot like molasses.

Carefully pour in the soy sauce and stir until a thicker, molasses-like texture results. Remove from the heat and store in an airtight container, refrigerated until needed.
What is the difference between dark and light soy sauce?
Dark soy sauce is a thick, dark-colored sauce that adds a salty and sweet flavor to recipes. It can be used as a marinade base, a dipping condiment, or used to add flavor and color to many savory dishes. Light soy sauce is the everyday ingredient found in many homes around the world. When compared to dark soy, it has a thinner consistency, less sweetness, and doesn't bring the same dark color to a dish. Light soy sauce can be used in most applications that dark soy sauce is used in.
Fast Facts
Dark soy sauce is commonly used in Hong Shao Rou, Cantonese noodles, and fried rice. It helps dishes get a delicious dark red color that is popular in Asian cooking.
Use dark soy sauce sparingly in cooking. To add rich, deep color only one or two teaspoons are usually sufficient. Taste test often and slowly add this sauce to avoid over-salted food.
Most Asian sauces are high in salt content, so if you're looking for a dark soy substitute that is low in salt, consider low sodium soy. Alternatively, you could leave the ingredient out altogether and the meal will still be enjoyable.
Recommended reading:
What are the best liquid aminos alternatives?
How to replace yakisoba sauce in a recipe.
What is a suitable ketjap manis replacement?
How can I replace sambal oelek in a recipe?
Summing Up
If you need to replace dark soy sauce in your cooking then the best options are light soy sauce, teriyaki sauce, or oyster sauce. If you have got time up your sleeve then you could try making your own dark soy - it is a quick and easy replacement.
Keep in mind that dark soy sauce is mostly used for adding color to your food. You could simply leave it out of recipes and it will still be enjoyable.
What is your favorite Asian sauce that you use in cooking? Please let us know in the comments below.