RumChata is a smooth cream liqueur that combines premium-aged rum with vanilla, cinnamon, and cream. It has a sweet, creamy flavor with a spicy undertone that makes it popular on the bar scene.
If a cocktail or baking recipe calls for this liqueur and you don't have any then keep reading. We've created a handy list of ten RumChata substitutes that'll taste just as good in your next drink or recipe.

Table of Contents
What can I use to replace RumChata?
If you've got no RumChata then you can use Ricura, Somrus, or Ponche Kuba. Mozart Rose Gold Chocolate Cream is also a great option if you don't enjoy rum. If you're after a more authentic flavor, consider making your own at home using rum, cream, simple syrup, and spices.
1. Ricura
Ricura is a horchata cream liqueur that combines Barbados rum with cream and cinnamon. It will work deliciously well in your next mudslide or white Russian.
You'll find that Ricura has a more dominant rum flavor with hints of rice pudding and bread. An interesting flavor profile that works well in combination. It's also less sweet so if you don't enjoy overly sweet drinks then use Ricura. You can also use this liqueur as an excellent alternative in baking recipes.
2. Somrus
If you enjoy experimenting with new flavors then you need to try Somrus at least once in your life. It uses the same base ingredients found in RumChata - cream and Caribbean rum. But Somrus then incorporates all the best flavors from India, including cardamom, saffron, rose, and pistachios to make a unique drink.
Drink Somrus on the rocks or use it to make the best Cinnamon Toast Crunch you've ever tried. If you don't enjoy too much spice then try another option on this list.
3. Ponche Kuba
People have been sipping Ponche Kuba since 1942, enjoying its rum-forward taste. This liqueur provides a sweet, creamy, spicy drink that will work in any cocktail that calls for RumChata. Your next espresso Martini or Snickerdoodle Martini will benefit from Ponche Kuba.
4. Mozart Rose Gold Chocolate Cream
If you're looking for a similar type of drink to RumChata without the rum, then try Mozart Rose Gold Chocolate Cream. Produced in Austria, this drink mixes alcohol with gourmet chocolate, premium cocoa, cream, vanilla, and cocoa butter. It's a decadent beverage that can be savored on its own or added to rich dessert cocktails. You can also pour it over ice cream or use it as an ingredient in cakes, desserts, and puddings.
5. Orovana Rum Cream Liqueur
Orovana is a Spanish cream liqueur that's creamy and soft on the palate. The cocoa and vanilla flavors are easy to appreciate without an overwhelming rum flavor. It's also one of the cheaper bottles you'll find on this list so if you're on a budget then this is a good choice.
Orovana Rum Cream Liqueur is excellent drunken with ice or shaken into a Banana Cream Pie cocktail. Bakers will put this bottle to great use by stirring it into muffins, cakes, and brownies.
6. Sangster's Rum Cream
Sangster's makes a suitable RumChata substitute if you're looking for something a little different. It's another cream liqueur that uses Jamaican rum as its base. However, it also has coconut, coffee, and banana added. The combination will make you feel like you're on a tropical island sipping drinks on a banana lounger.
Sangster's will taste great in any cocktail that calls for RumChata. It's delicious mixed into root beer to make a slightly boozy root beer float.
7. Stroh Cream
The makers of Stroh rum use their revered spiced rum to make their own cream liqueur. It's a rich drink with punchy spices and a lovely caramel sweetness. While Stroh Cream costs a little more, most would argue it's worth the investment. Use it in your next B-52, Irish Alexander, or Irish Slammer.
8. Mangaroca Batida de Coco
Batida is made throughout Brazil by locals who combine rum or cachaça with coconut pulp. If you want to buy this drink ready-made, then try the popular brand Mangaroca Batida de Coco. This drink is the perfect ingredient for adding to Pina Coladas or added to baked goods for a delicious boozy, coconut flavor.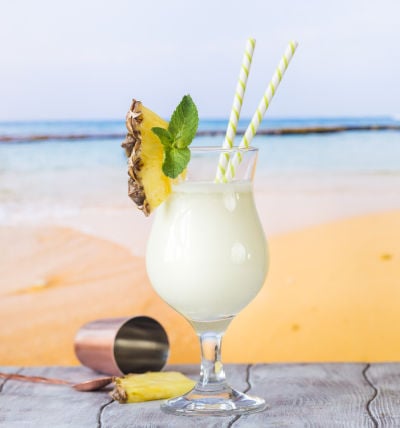 9. Blue Chair Bay Pineapple Rum Cream
Blue Chair Bay produces a range of rum creams including mango, key lime, banana, and coconut. But our favorite has to be their pineapple rum cream which is perfect for making piña coladas. Sip this drink on its own to experience fruity pineapple, coconut, and Caribbean rum taste.
10. Homemade RumChata
Making your own copycat RumChata is easy and doesn't require any obscure ingredients.
Ingredients
½ cup sugar
½ cup water
2 ½ cups Bacardi Rum
3 cups heavy cream
1 tsp cinnamon
2 tsp vanilla extract
Pinch of nutmeg
Method
Make a simple syrup by adding the sugar and water to a small saucepan and heating until the sugar dissolves. Remove from the stovetop and allow to cool.
Combine the simple syrup with all the other ingredients in a jug and mix until well combined.
Drink immediately or store refrigerated until needed.
Did you know? It's possible to make a dairy-free alternative to store-bought RumChata. Simply replace the heavy cream with a non-dairy alternative. Rice, soy, and almond milk are all suitable replacements. However, coconut milk (or cream) is a perfect match for rum, so you may want to go that route.
Interesting reading:
What can I use as a Jim Beam replacement?
What's a good Creme de Cacao substitute?
What are some useful substitutes for advocaat?
How do I replace cognac in drinks and cooking?
What are the best almond liqueur alternatives?
Popular uses for RumChata (and its substitutes)
RumChata makes a refreshing drink, poured straight from the bottle with a little ice. Any sweet, creamy cocktail will benefit from this liqueur, especially those that call for milk, cream, or Irish cream. Also, use it as a creamer in tea, coffee, or yerba mate.
Keep in mind that acidic ingredients may cause the cream liqueur to curdle.
Commonly asked questions
Is RumChata the same as horchata?
Horchata, aka orxata, is a traditional drink made in places like Egypt, Spain, and Mexico. It is made from a range of ingredients like rice, water, sugar, and cinnamon. It looks like dairy milk but is dairy-free. RumChata uses horchata as its inspiration but its biggest differences are the use of cream and rum.
Can you leave RumChata out?
RumChata can be stored out of the refrigerator at a temperature of 50-75°F (10-23°C) for several years. An opened bottle can be stored at room temperature for around 6 months.
Can you put RumChata in the freezer?
Rumchata is delicious frozen and served on hot days. A way to do this is to pour the liqueur into ice cube trays to make handy portion-sized serves that are deliciously cool.
Where can I buy RumChata?
RumChata is made in Wisconsin, USA, and can be found in most liquor stores. If you can't find it near you, a quick search online will provide plenty of online retailers.
Is RumChata similar to Baileys Irish Cream?
While they're both smooth cream liqueurs, Baileys is made from Irish whiskey, cocoa, and cream while RumChata is made from rum, cream, vanilla, and cinnamon. RumChata has a spicier flavor profile while Baileys is more luxurious and chocolately.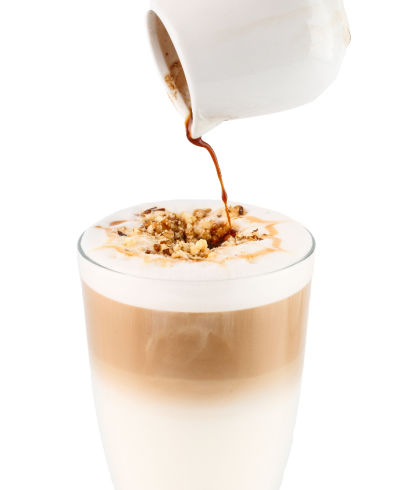 Summing up
RumChata has grown in popularity on the bar scene. It's a versatile drink for sweet, creamy cocktails but is just as good sipped straight.
Whether you need RumChata for a drink or as an ingredient in cooking, Ricura, Somrus, or Ponche Kuba are all worthy options. If you've got a bottle of rum at home, you may like to make your own for a more authentic taste.