Cauliflower is one of the most versatile vegetables if you're on a low-carb diet. Cauliflower is rich in vitamins C and B6, calcium, magnesium, and iron. While you can use cauliflower in many dishes, it is not the easiest to grow, making the supply low.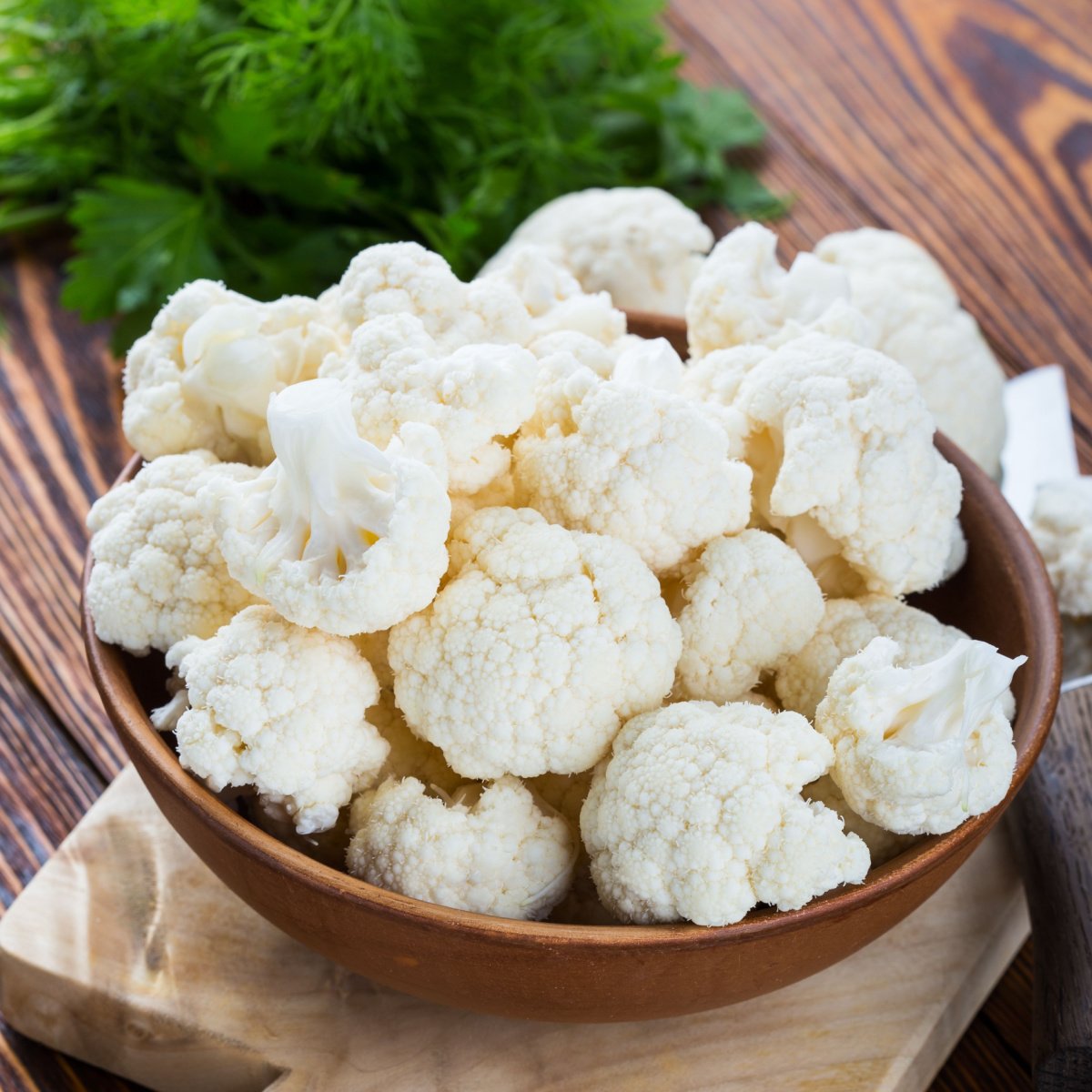 If you don't have cauliflower in your kitchen, the best substitutes you can use are broccoli, zucchini, cabbage, mushrooms, legumes, and asparagus. These vegetables are low in calories and carbohydrates.
Although potatoes and sweet potatoes have more calories and carbs, they have a great texture that resembles mashed cauliflower, which you can also use.
Read on as I discuss the taste and texture of each substitute and how you can use them.
Table of Contents
8 Best Cauliflower Substitutes
1. Broccoli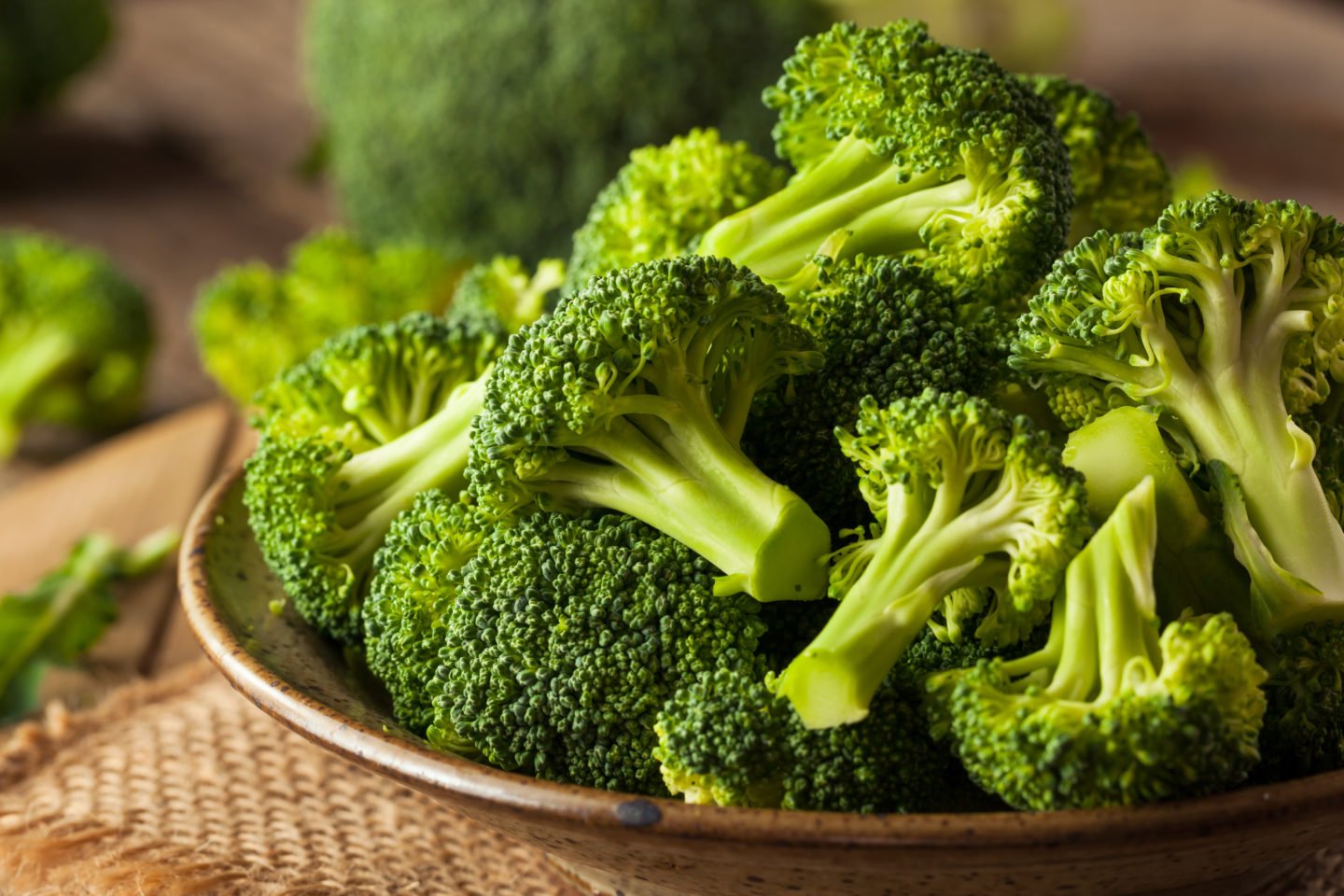 Broccoli is an excellent substitute for cauliflower, as it has a similar taste profile and nutritional value. Broccoli has a mild, slightly sweet flavor that pairs well with many dishes, and its crunchiness makes it a great addition to salads, stir-fries, and white rice alternatives.
Like cauliflower, broccoli is low in calories and fat. It is an excellent source of vitamin C, fiber, iron, and vitamin K. It also contains a variety of phytochemicals and antioxidants, which may help reduce the risk of certain diseases.
Broccoli may have a distinct taste that others do not enjoy, but it is one of the best cauliflower substitutes.
2. Zucchini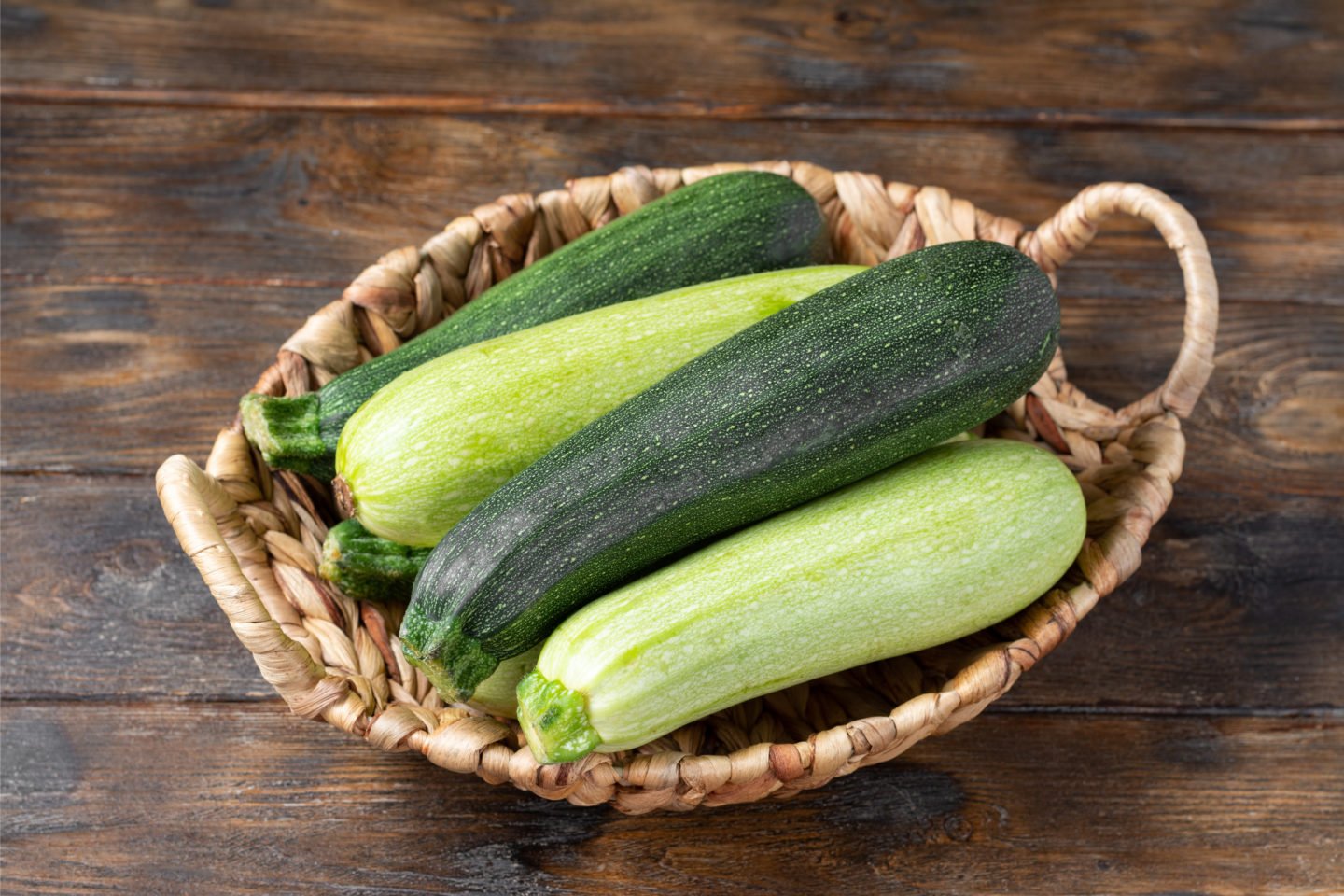 Zucchini is a versatile vegetable that is an excellent cauliflower substitute in many dishes. It has a mild, sweet taste and a crunchy texture with low calories, making it a great addition to any diet.
Zucchini is an excellent addition to a wide variety of dishes you can enjoy raw, cooked, or roasted. It is also a great addition to stir-fries, soups, salads, and pasta dishes.
Although the flavor profile is not exactly like that of cauliflower, zucchini is a very affordable substitute, especially when making riced cauliflower. To make the chopping more effortless, you can use a food processor and have the zucchini chopped within seconds.
3. Cabbage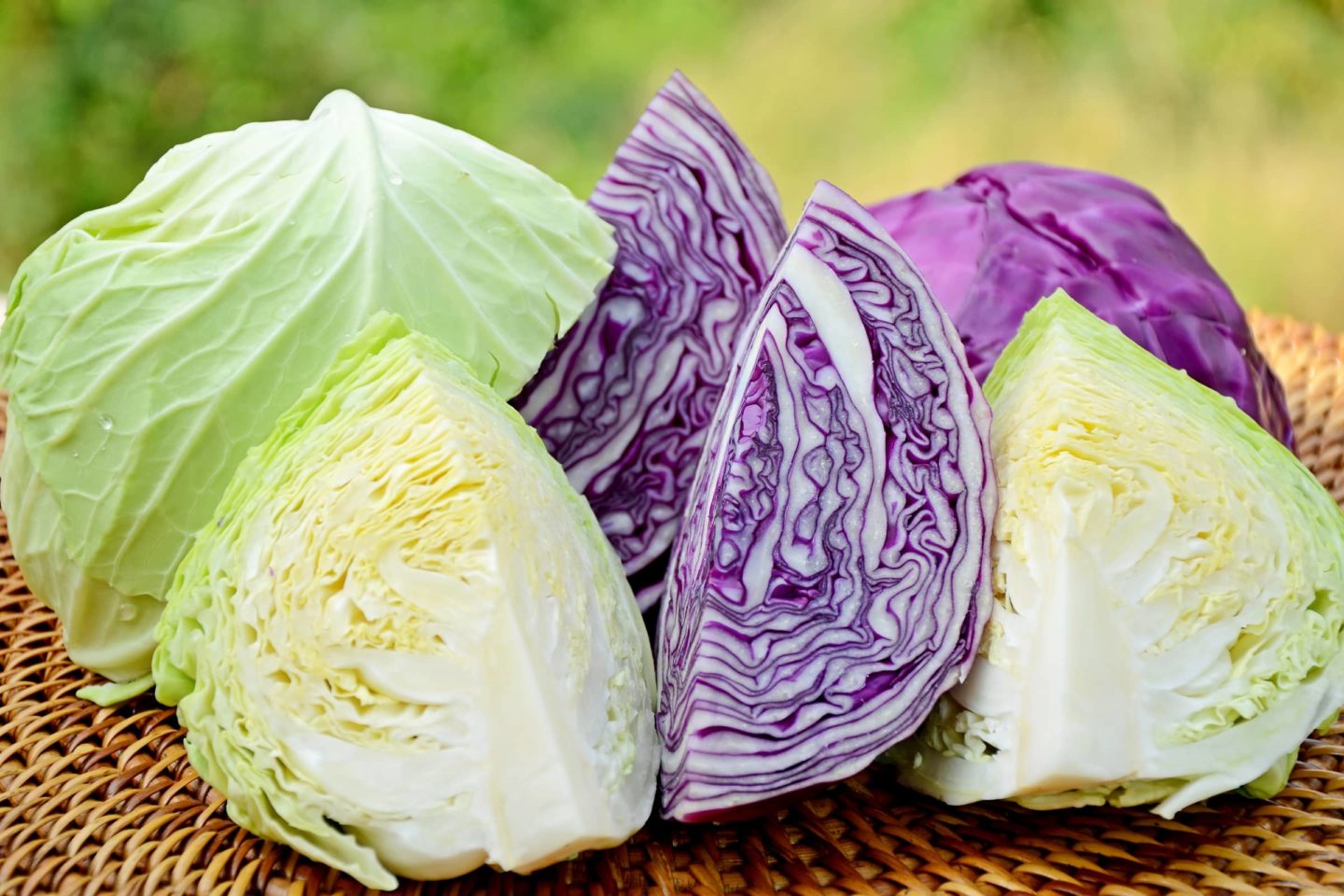 Cabbage is another popular and affordable vegetable that you can use to substitute for cauliflower. Cabbage has a mild, slightly sweet flavor similar to that of cauliflower but is somewhat more robust. It has a crunchy texture and can be eaten raw or cooked.
Like cauliflower, cabbage is low in calories and carbohydrates, making it suitable for those on low-carb diet plans. Additionally, cabbage is rich in vitamins C, K, and B6, as well as dietary fiber, manganese, and potassium.
Since cabbage is versatile, you can use it like you would cook cauliflower. I suggest you use cabbage if you're making cauliflower fried rice. To make the chopping more manageable, just use a food processor.
4. Mushrooms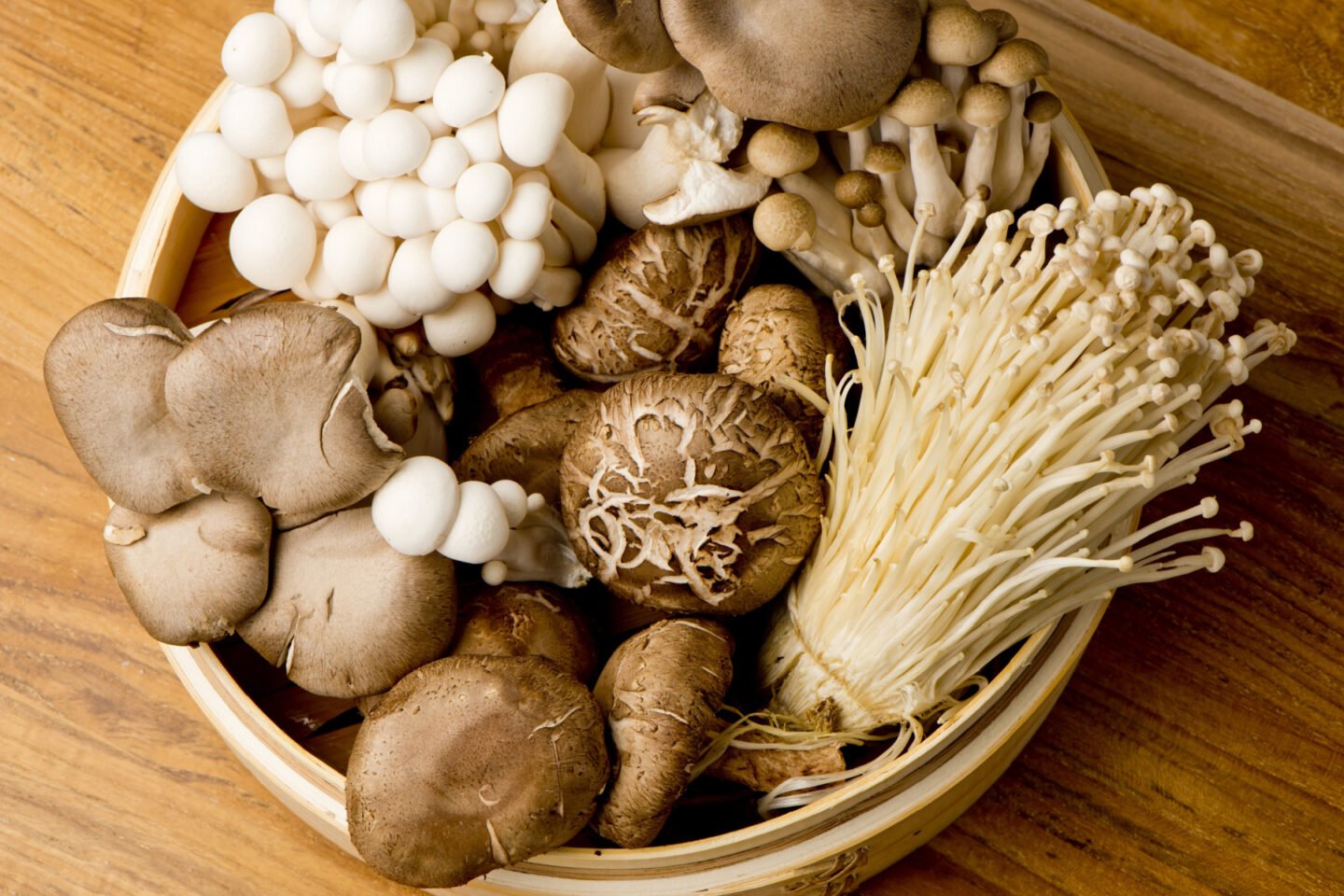 The texture and flavor of raw mushrooms are similar to those of cooked cauliflower, but with a more savory and earthy flavor. Mushrooms also have a more subtle flavor than cauliflower, making them a great addition to dishes that don't need a strong flavor.
Mushrooms are a perfect substitute for making cauliflower rice, mashed cauliflower, and cauliflower couscous. Due to their savory taste, mushrooms are the perfect substitute for any cauliflower steak recipe.
Also, mushrooms have fewer carbs than cauliflower, which makes them a better choice for people who are watching how many carbs they eat.
5. Legumes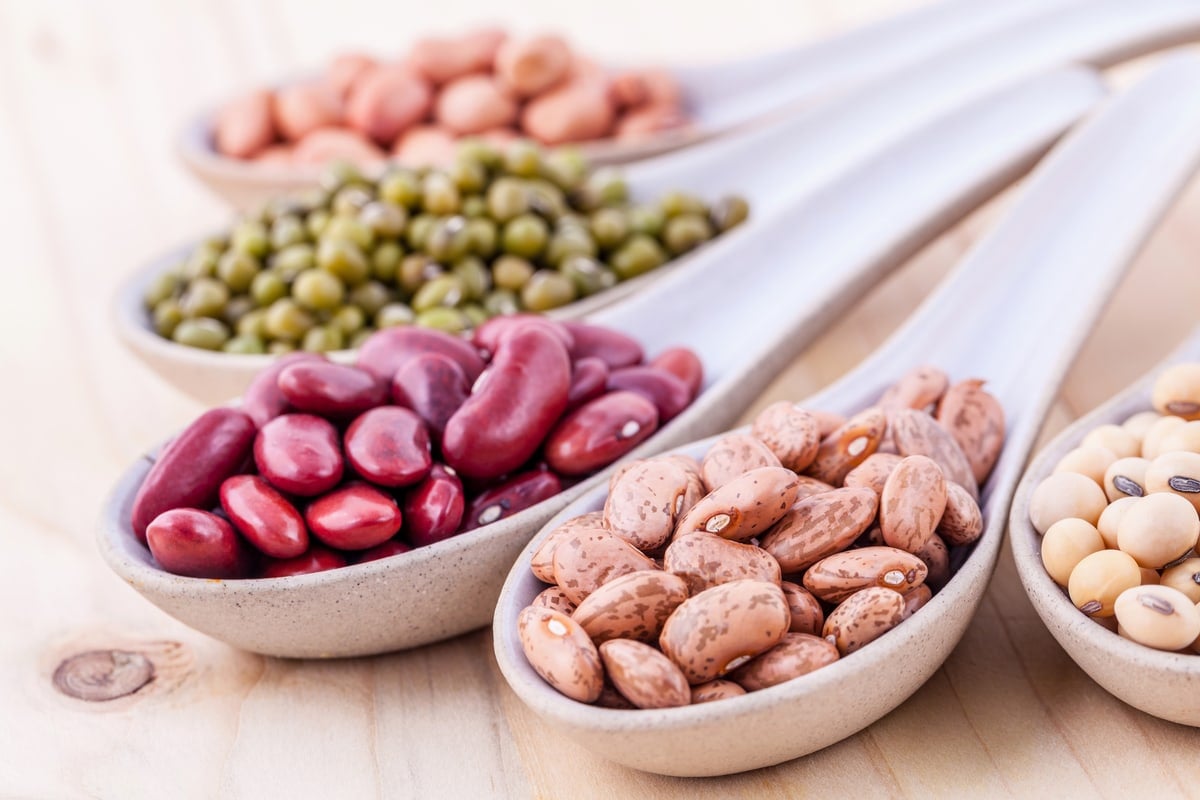 Legumes are an excellent cauliflower substitute because they are rich in fiber and protein, making them a filling and satisfying part of any meal. They also provide a variety of vitamins and minerals, making them a nutrient-dense food.
The flavors of legumes vary depending on the variety, but many are nutty, earthy, sweet, and more subtle. Legumes are a perfect substitute for your mashed cauliflower, cauliflower rice, and cauliflower tater tot recipes.
Although legumes have a higher carbohydrate content than cauliflower, they have the same texture, making them a good substitute.
6. Asparagus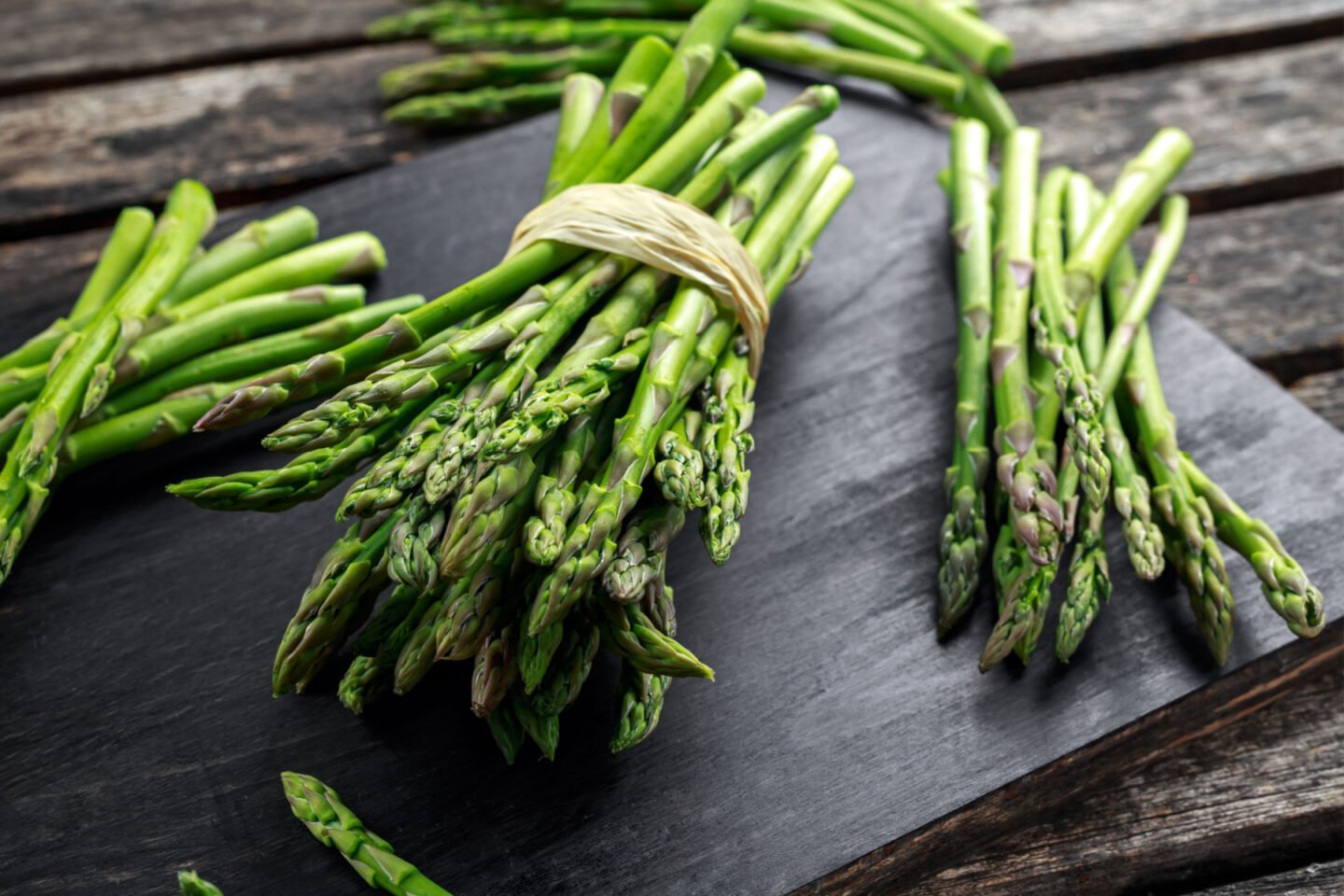 Asparagus is another nutritious vegetable you can use as a cauliflower substitute. It has a mild, slightly sweet flavor and is a good source of vitamins A and C, folate, iron, and fiber.
Asparagus adds flavors that go well with other ingredients, and its texture adds a nice crunch. You can cook asparagus using various methods, from steaming to grilling to roasting.
Since asparagus has a similar texture to cauliflower, you can also use it in soups, stews, and casseroles. Asparagus is very low in carbs and calories, like cauliflower, so it is good for people who are on low-carb diets.
7. Potato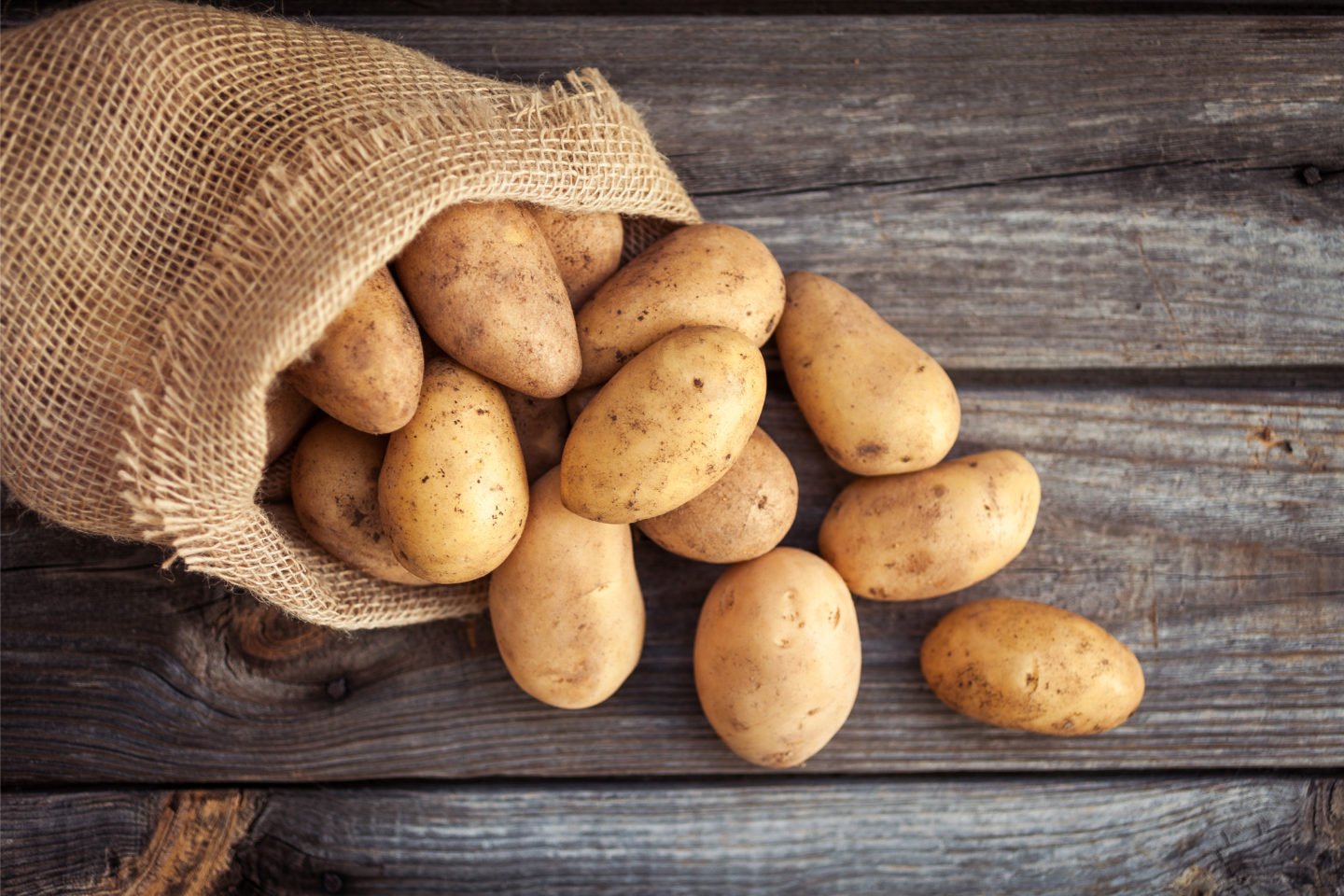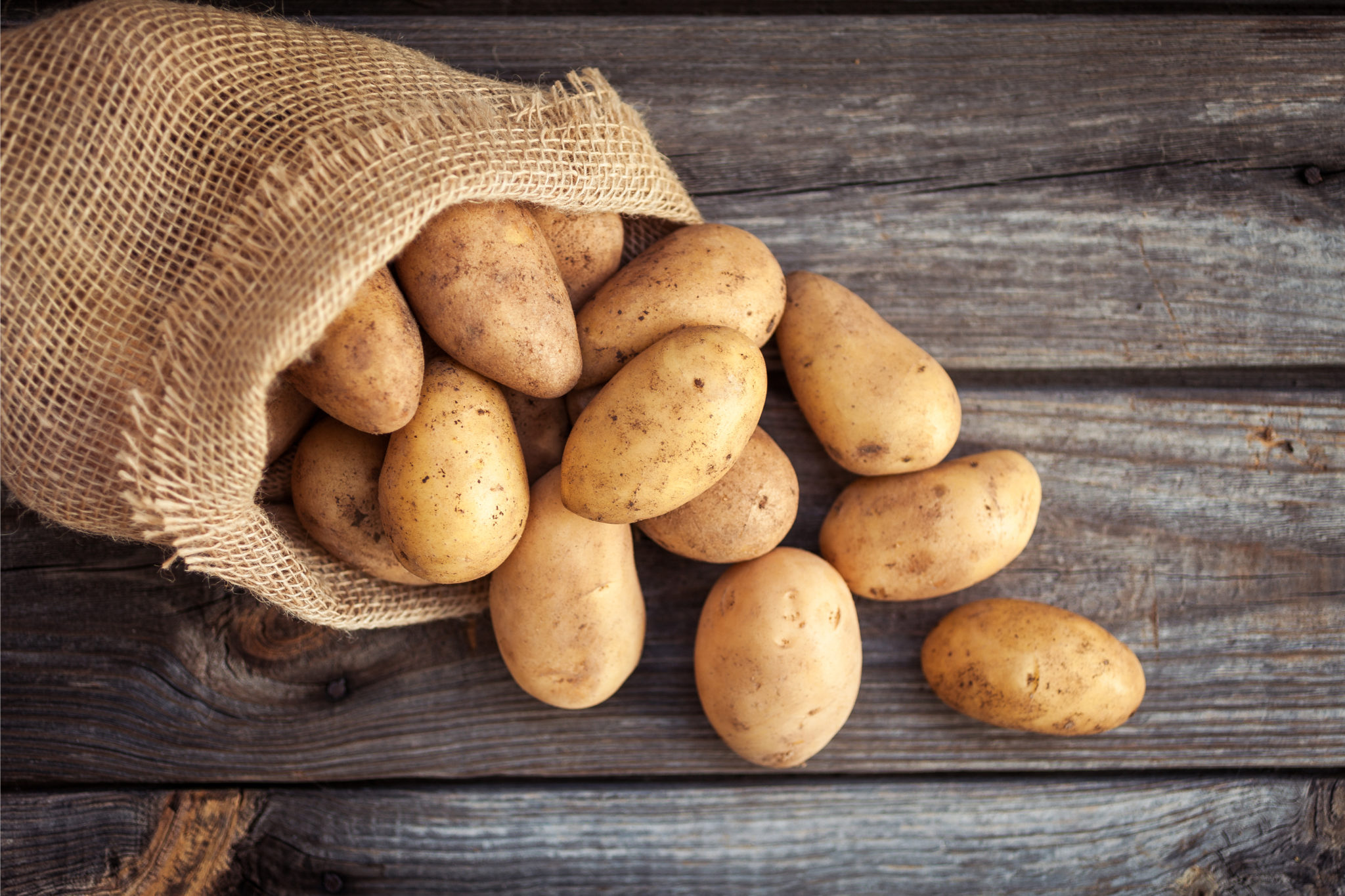 Potatoes are one of the world's most popular, versatile, and affordable vegetables. Potatoes have a mild, sweet taste that makes them a great substitute for cauliflower in many dishes.
Potatoes are also a good source of vitamins, minerals, and dietary fiber, making them a nutritious option for those looking to add more vegetables to their diet.
Potatoes are great for substituting cauliflower in soft dishes, such as cauliflower mash, cauliflower mac and cheese, roasted cauliflower, baked cauliflower, cauliflower grilled cheese, or cauliflower pizza crust. You can also mix both vegetables to make cauliflower mashed potatoes.
The main difference between potatoes and cauliflower is that potatoes contain more calories and carbohydrates, which may not work for people following a low-carb diet.
8. Sweet Potato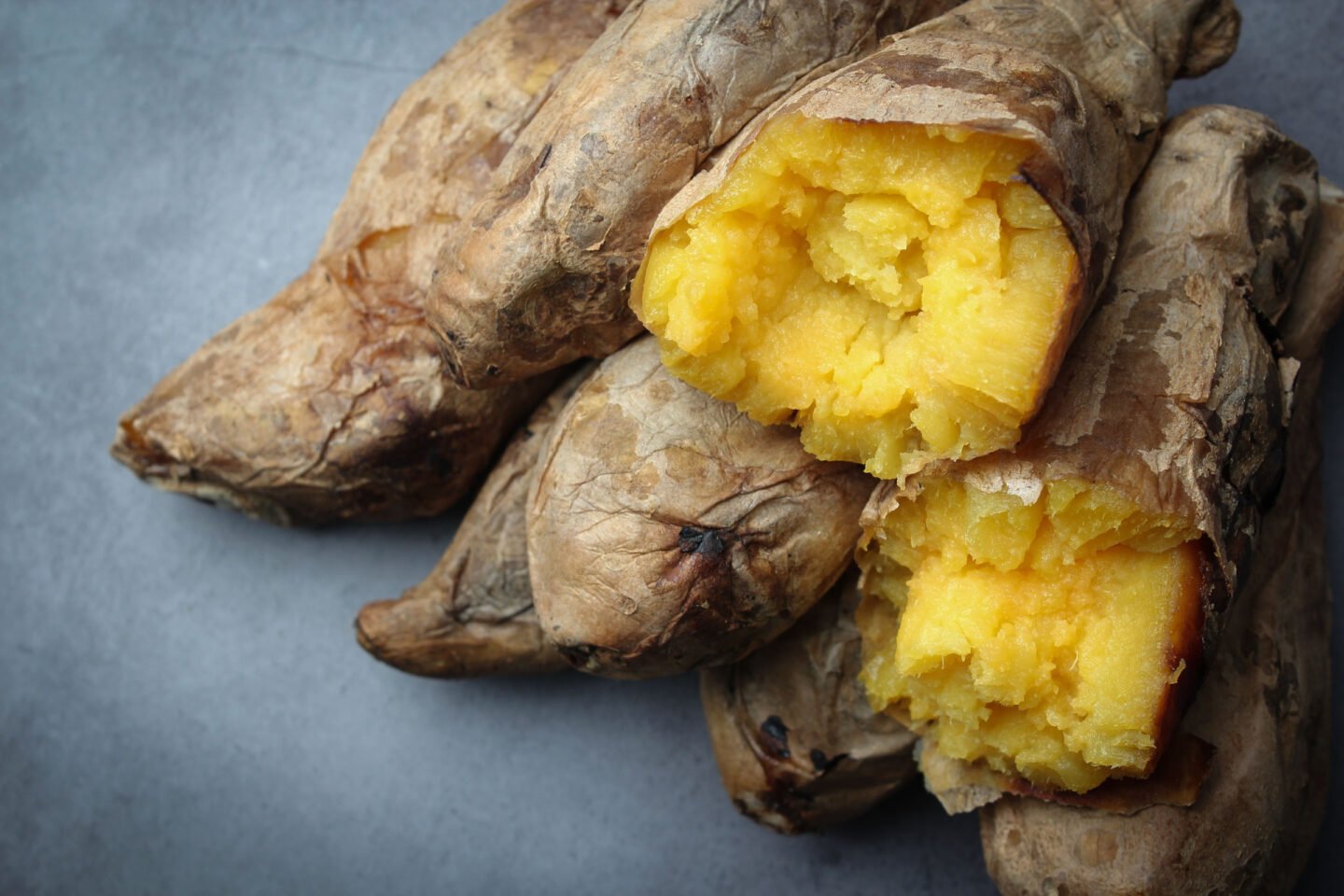 Sweet potatoes are an excellent cauliflower substitute, as they are delicious and healthier than regular potatoes. They are an excellent source of complex carbohydrates, which provide a steady and sustained energy source.
Sweet potatoes are also high in dietary fiber, which can help support a healthy digestive system and promote satiety.
As a cauliflower substitute, you can use sweet potatoes in the same way you would regular potatoes. Sweet potatoes are a perfect substitute when making cauliflower gnocchi.
However, the main disadvantage when using root crop products such as potatoes and sweet potatoes is the longer cook time. Cauliflower cooks faster, while potatoes take longer, especially when making mashed potatoes.
Summary
Still undecided on which cauliflower substitute would work best for your recipe? Let's take a look once again at the list of best substitutes for cauliflower.
| Substitute | Notes |
| --- | --- |
| Broccoli | Broccoli is low in calories and resembles the texture of cauliflower florets. |
| Zucchini | Zucchini does not have the same flavor profile as cauliflower but offers crunch. |
| Cabbage | Cabbage is the best substitute for making cauliflower rice. |
| Mushrooms | Mushrooms offer the best savory flavor profile and have fewer carbohydrates. |
| Legumes | Legumes are nutritious and suitable for mashed cauliflower. |
| Asparagus | Asparagus has the same texture as cauliflower with a slightly sweet flavor. |
| Potato | Potatoes have a great texture but are high in carbohydrates and calories. |
| Sweet Potato | Sweet potatoes offer excellent taste but are not suitable for a low-carb diet. |
Related Questions
What is a good substitute for broccoli and cauliflower?
Cabbage is a versatile vegetable that you can use as a substitute for broccoli and cauliflower. It offers a crunchy texture with a light flavor profile that goes well with other ingredients in any recipe.
Does cauliflower taste like cabbage?
Yes, cauliflower has the same funky aroma and mustardy taste as cabbage, making them great substitutes for each other. Both are also crunchy and low in calories and carbohydrates.
Is frozen cauliflower healthy?
While fresh cauliflower always tastes better, frozen cauliflower, such as the frozen riced cauliflower that you can buy in stores, is still healthy. You can always check the nutrition facts printed on the packaging.
Is mashed cauliflower healthy?
Yes, mashed cauliflower is healthy, but it depends on which ingredients you add. Salt, pepper, and olive oil are healthy additions. Add coconut milk instead of cream to make it healthier, and skip the parmesan cheese to avoid saturated fat.