While vermicelli is one of the uncommon terms used for pasta, it is popular in some parts of the world. However, people use the term "vermicelli" differently, which led people to ask, "Is vermicelli gluten-free?" And, are all types of vermicelli gluten-free?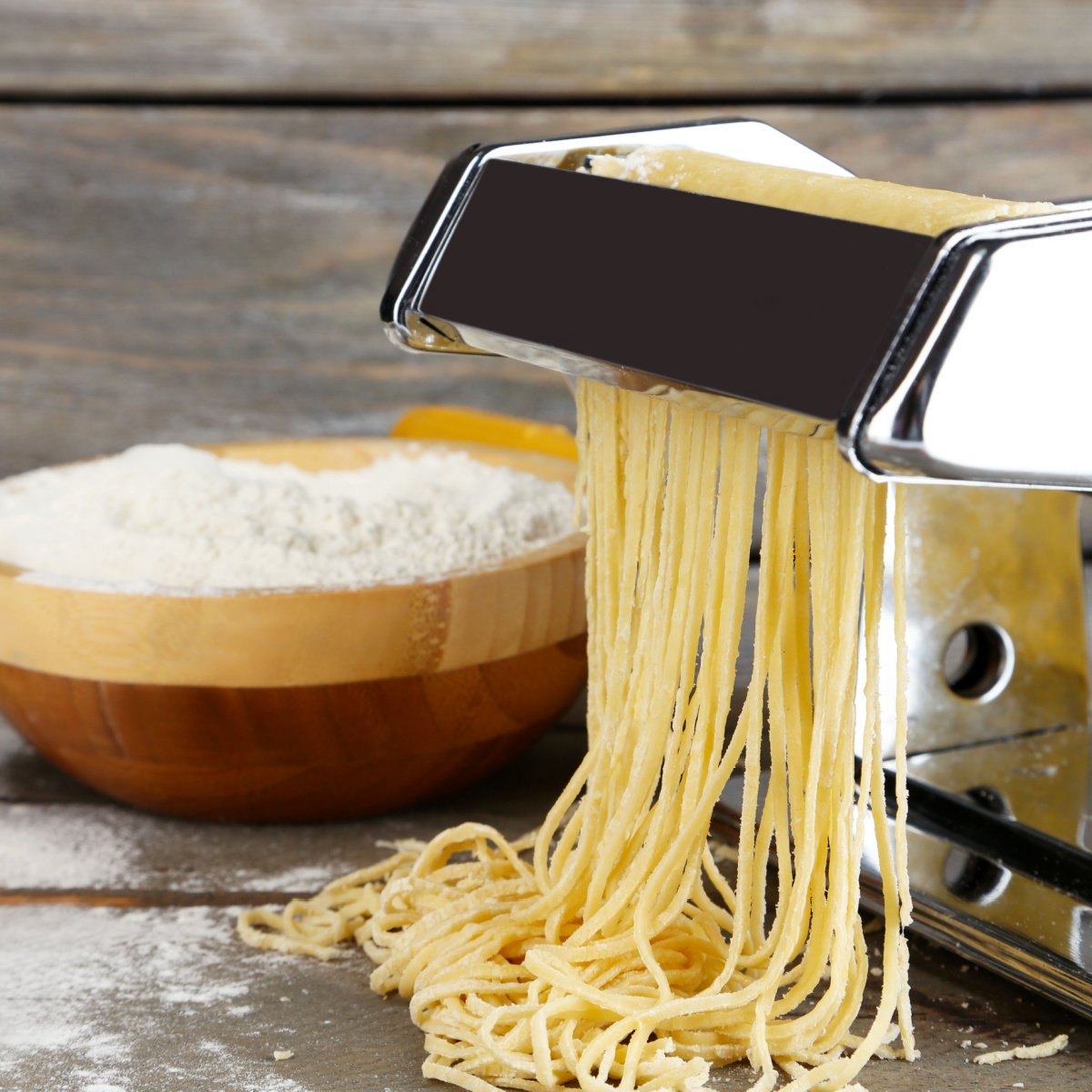 Here's the quick answer: vermicelli made from rice is gluten-free, while vermicelli made from wheat has gluten.
Countries make vermicelli differently, hence the confusing question of whether it is always gluten-free. This article will discuss everything you need to know about this topic.
Table of Contents
What is Vermicelli?
Vermicelli is a type of pasta that is thinner than spaghetti but thicker than angel hair pasta. It is a common ingredient in Italian food and is used in many other cuisines around the world.
Initially, vermicelli comes from durum wheat semolina, which is a type of wheat flour. Like other types of pasta, vermicelli starts as a dough and turns into thin, long strips.
Vermicelli is a versatile pasta that you can use in various dishes. While you commonly see vermicelli in soups, salads, and casseroles, you can be creative when using it.
There are different ways to cook vermicelli, but the first step is to boil them for about three minutes and drain the noodles to avoid overcooking.
Is Vermicelli Gluten-Free?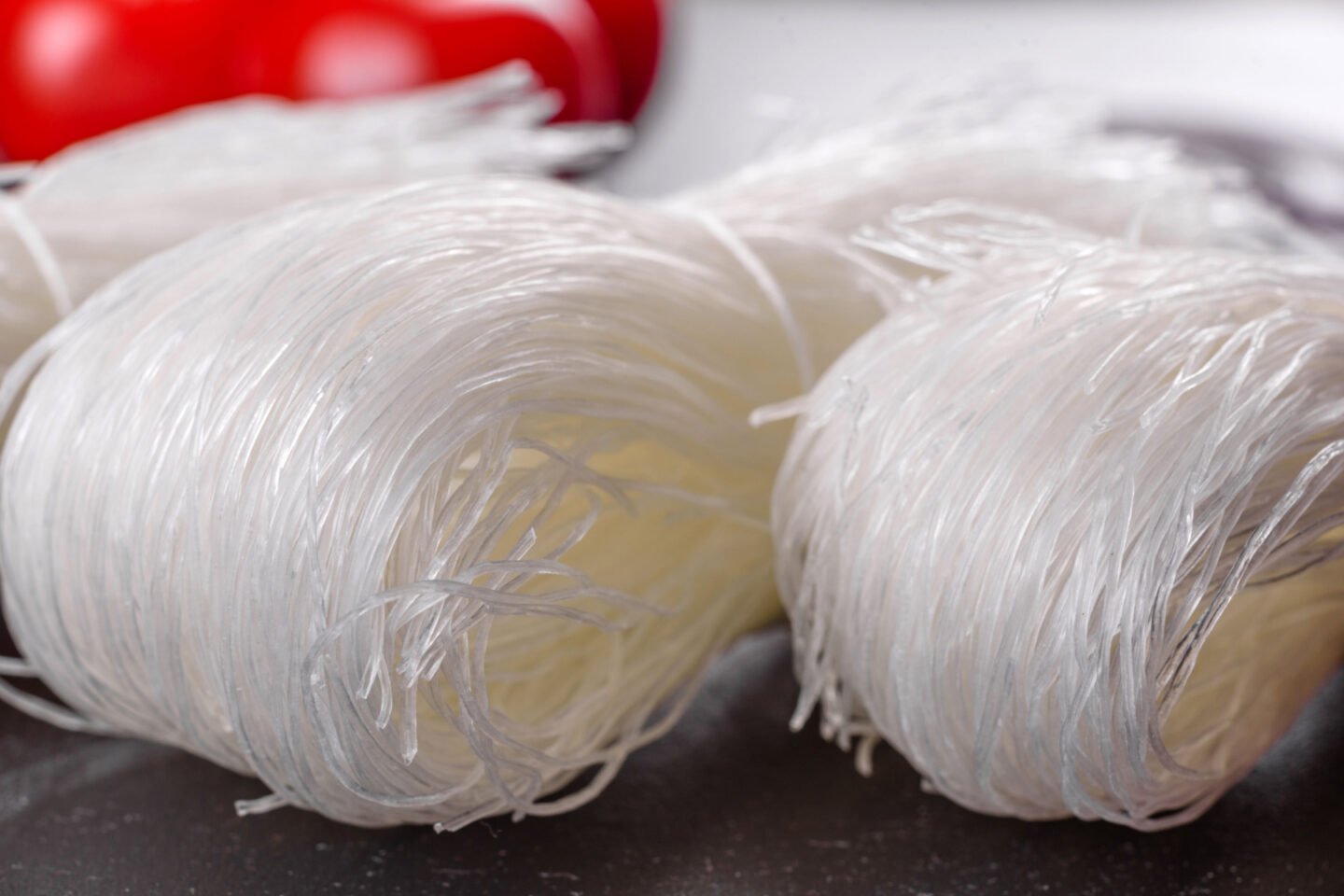 Vermicelli usually contains refined wheat flour. This type of flour contains gluten and is not considered gluten-free.
However, some brands of vermicelli use rice or corn flour, which is gluten-free. When purchasing vermicelli, always check the label to ensure it is gluten-free.
It is important to note that even if the vermicelli is gluten-free, it may contain traces of wheat, rye, and barley once processed in a non-gluten-free facility.
This means that there is a possibility of cross-contamination. If you are very sensitive to gluten, it is best to avoid any vermicelli products.
There are several options if you are looking for a gluten-free alternative to vermicelli. Quinoa pasta, buckwheat noodles, and rice noodles are all gluten-free options you can use as a substitute for vermicelli in recipes.
Recipe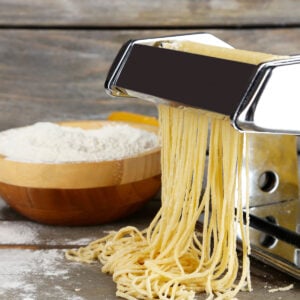 How to Make Gluten-Free Vermicelli
Gluten-free rice vermicelli is a great alternative to wheat-based noodles that you can use in various dishes. Here's a simple recipe you can make at home to ensure that your vermicelli is 100% gluten-free.
Ingredients
1

cup

gluten-free white rice flour or brown rice flour

½

cup

tapioca starch

salt

water

sugar

optional
Instructions
Mix the rice flour, tapioca starch, and salt in a bowl until well combined.

Add enough water to form a thick dough. Be sure to add just enough water to avoid getting your dough soft or runny.

Knead the dough for at least 5 minutes or until the dough becomes soft and pliable.

Roll the dough out on a lightly floured surface into a thin sheet. The thinner, the better.

Cut the sheet into thin strips using a sharp knife to resemble vermicelli.

You can dry and store homemade vermicelli for up to a year or use it immediately for better results.
Notes
Pro Tip: Using a noodle-making machine will make your job easier! If you don't have one, a rolling pin will do.
Nutrition
Calories:
773
kcal
Carbohydrates:
173
g
Protein:
11
g
Fat:
4
g
Saturated Fat:
1
g
Polyunsaturated Fat:
2
g
Monounsaturated Fat:
2
g
Sodium:
13
mg
Potassium:
469
mg
Fiber:
7
g
Sugar:
1
g
Calcium:
17
mg
Iron:
4
mg
How To Cook Gluten-Free Vermicelli
Although you can find hundreds of vermicelli recipes online, here are my top favorites.
Thai Vermicelli Rice Noodles
There are a lot of versions when it comes to Thai vermicelli rice noodle recipes, but most contain garlic, onion, fish sauce, chicken broth, cilantro, fresh mint, fresh basil, lime juice, crushed peanuts, and chopped green onions.
Every recipe for pad Thai rice vermicelli noodles begins with a stir-fry, followed by broth, and some recipes include coconut milk, sugar, soy sauce, and hot peppers for added texture and flavor. Others also call this vermicelli chicken noodle soup.
Malay-style Fried Vermicelli Noodles
Unlike Thai rice noodles, this Vietnamese food does not use broth and uses shrimp instead of fish sauce for umami. You can substitute butter for oil for added richness.
Italian Vermicelli Skillet
Italian vermicelli in a skillet is an option for those who like a straightforward noodle dish. A vermicelli skillet only requires cheese, tomato paste, zucchini, and olive oil.
Related Questions
Is vermicelli made of wheat?
Traditional vermicelli is made from durum wheat, which contains gluten. However, other countries and brands use rice flour or buckwheat flour to make vermicelli.
Is Thai vermicelli gluten-free?
Thai vermicelli noodle has rice flour and is considered gluten-free pasta.
What can you use instead of vermicelli?
Suppose the gluten content is not an issue. In that case, you can use any other thin pasta, including white rice noodles, glass noodles, shirataki noodles, egg noodles, or cellophane noodles, in place of vermicelli.