Vermicelli and angel hair are long, thin types of pasta, often substituted for each other in the kitchen. The main difference between them is thickness, with angel hair thinner than vermicelli.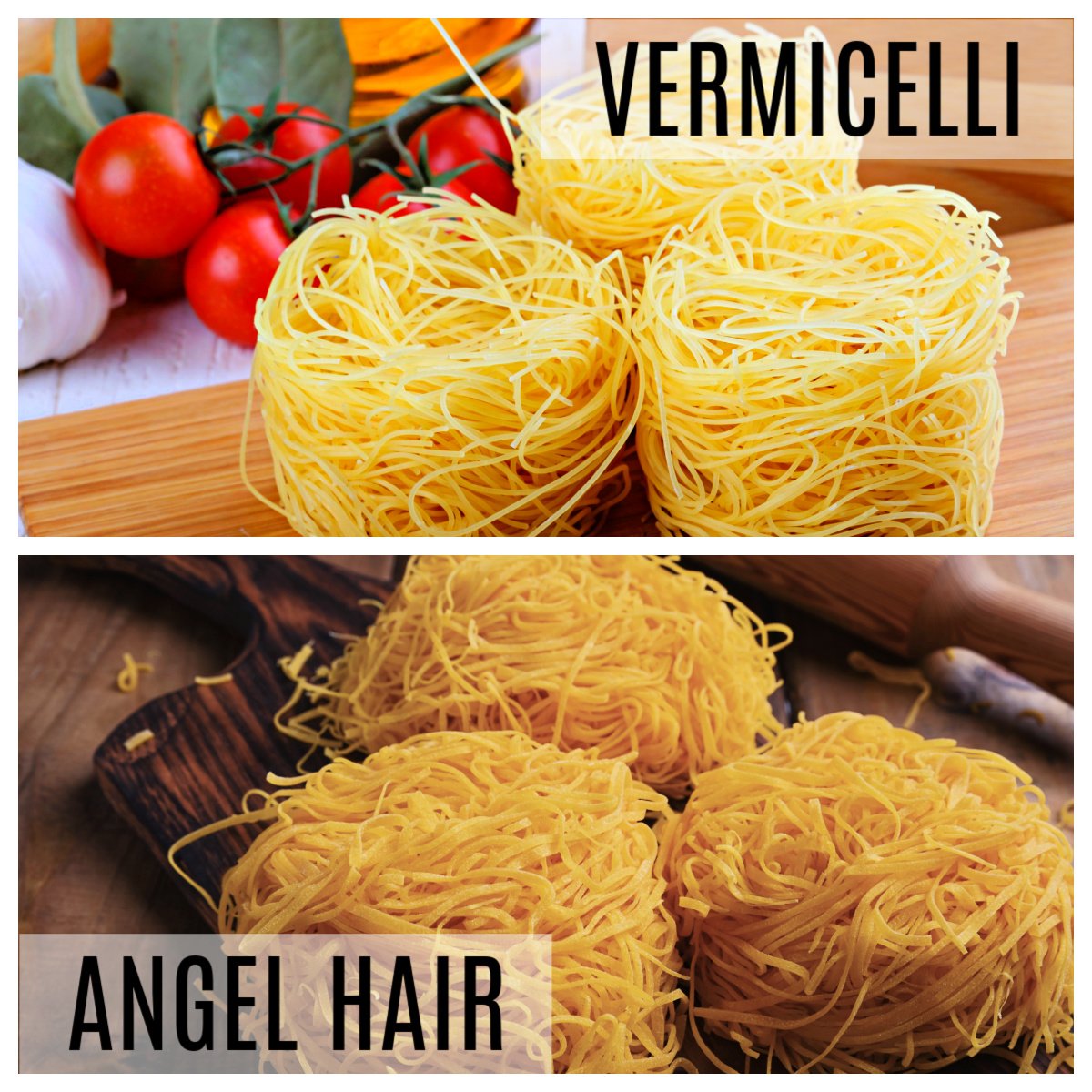 As it's so thin, angel hair cooks very quickly, and it's usually used in Italian dishes. Vermicelli takes a little longer to cook, and it's often used in Asian meals.
Vermicelli is made from rice or starch and is delicious when served cold in dishes like salads, desserts, and summer rolls, while angel hair is usually served hot and is made from semolina.
RELATED: Bucatini vs. Spaghetti
Table of Contents
What Is Vermicelli?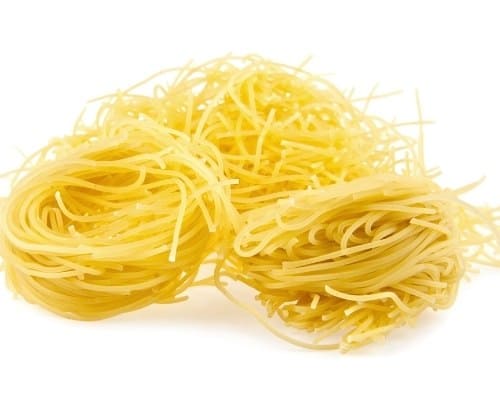 Vermicelli means "little worms" in Italian, and it's been around since the 14th century. The first vermicelli recipes were compiled in the 15th century by Martino da Como, a famous chef.
In English-speaking countries, vermicelli is thinner than spaghetti, with a diameter of less than 0.06 inches to spaghetti's 0.06 to 0.11 inches.
In Italy, spaghetti is between 0.076 and 0.079 inches thick, and vermicelli can be up to 0.091 inches.
RELATED:
Different areas have different kinds of vermicelli; vermicelli from Italy has durum semolina, while vermicelli from Asia comes from rice.
On the other hand, Asian glass noodles contain mung bean or sweet potato starch and are often sold as vermicelli in other areas. However, all styles of Asian noodles have local names.
RELATED: Fettuccine vs. Tagliatelle
Many use vermicelli as an alternative to instant noodles, which also cooks quickly.
Vermicelli has a subtle taste and is often used in sweet dishes like Indian kheer, Persian faloodeh, and Swiss vermicelles.
Short pieces of vermicelli can also be used as a substitute for rice.
RELATED: Linguine vs. Spaghetti
What Is Angel Hair?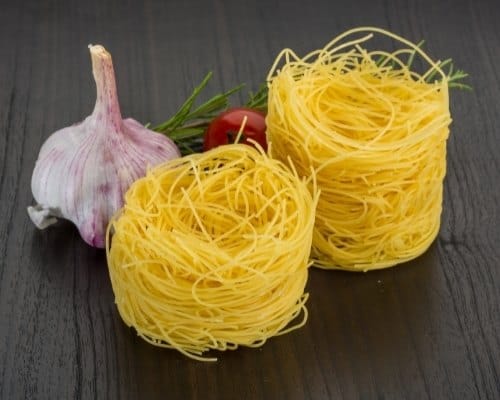 Angel hair is a very thin pasta with a diameter between 0.031 and 0.035 inches.
As it's so delicate, angel hair often comes in bird's nest-shaped rolls.
This thin, dainty pasta goes well with light sauces, seafood, or fresh vegetables; many chefs believe less is more. It's often cooked in tomato or cream sauce.
RELATED: Penne vs. Ziti
Vermicelli vs. Angel Hair
Many recipes allow them to substitute for each other, and there is little difference between them.
However, vermicelli made with rice is gluten-free, so it is better for those with celiac disease.