McDonald's is the largest fast food chain in the world, with over 38,000 McDonald's locations worldwide. While they sell varieties of food, you may wonder if they sell halal food, and I'm here to answer that.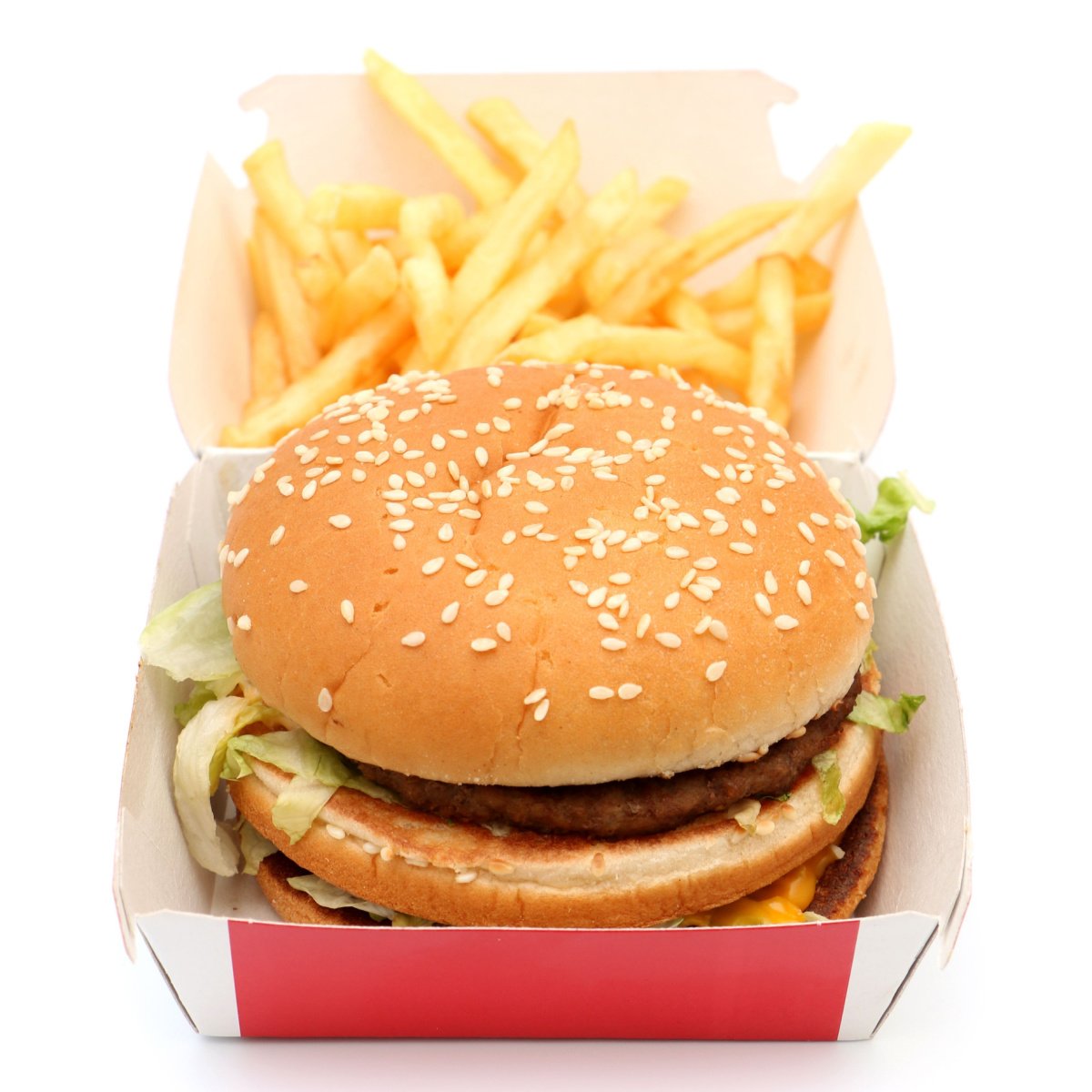 The quick answer is that it depends on the McDonald's location. McDonald's in countries like the United Arab Emirates, Saudi Arabia, Turkey, Morocco, and India have halal-certified menus. In contrast, McDonald's in most non-Muslim countries like the United States has non-halal menus.
Read on to learn everything that makes food halal and whether or not McDonald's is halal.
Table of Contents
What Makes A Food Halal?
For Muslims, eating halal food is an integral part of their faith. Halal is an Arabic word meaning "permissible." It refers to food allowed for Muslims to consume according to Islamic law. To be considered halal, food must meet specific criteria.
First, all meat must come from animals slaughtered according to Islamic law. This means that the animal must be alive and healthy at the time of slaughter, which involves cutting the animal's throat and letting the blood drain completely.
Second, all animal products used in food must be halal, including dairy, eggs, and gelatin. For example, the gelatin used in desserts must come from halal-slaughtered animals.
Third, all food must not contain ingredients derived from non-halal animals or animals slaughtered against Islamic law. This includes pork as well as certain other animals and their derivatives. Additionally, you must not use alcohol in any food or beverage.
Fourth, food must be prepared and cooked in a manner that does not involve any of the prohibited ingredients mentioned above. You must find halal alternatives for recipes that call for haram ingredients.
Finally, you should handle and store halal foods away from non-halal ones. This means there should be designated utensils, plates, and other food-handling items for use with halal food only.
Is McDonald's Halal?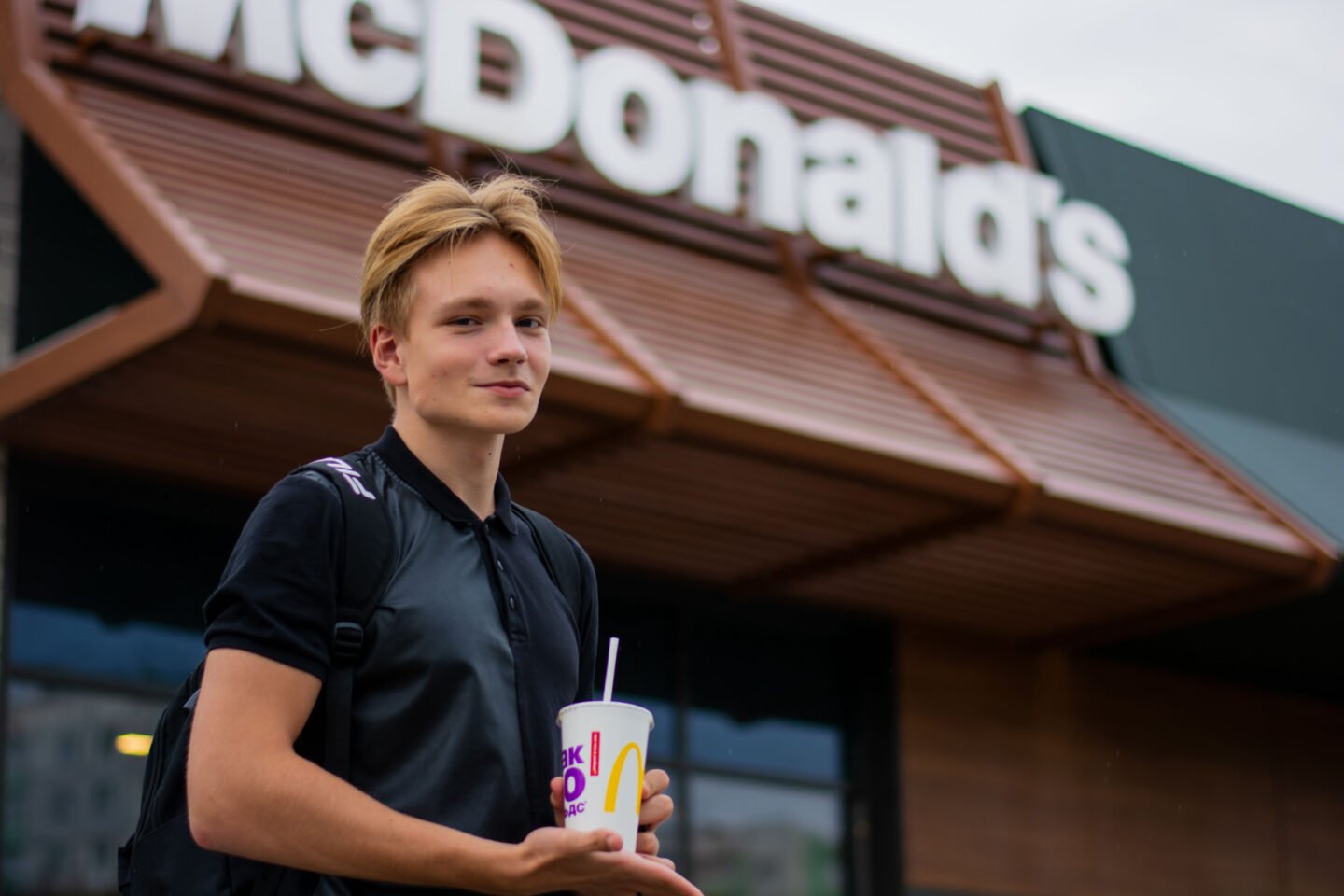 The quick answer is that it depends on the location of the McDonald's you dine at. In some countries, McDonald's gets its ingredients from halal-certified suppliers and takes the steps needed to make sure its food is made according to Islamic law.
For example, in countries like Malaysia, the United Arab Emirates, Turkey, Morocco, India, Pakistan, Saudi Arabia, and most countries in the Middle East, all McDonald's restaurants are halal-certified.
However, in other countries, McDonald's has different standards. In the United States, Canada, and the United Kingdom, McDonald's does not use halal-certified suppliers, so the food is not prepared according to Islamic law.
Also, McDonald's serves things that are against Islamic law, like foods made with pork and drinks with alcohol in them. It is important to note that even in countries where McDonald's is certified as halal, there is no guarantee that the food is 100% halal.
Some of the ingredients used in McDonald's may not be halal, and there is no way to be sure that suppliers sourced the ingredients properly. Also, there have been reports of employees not following the strict rules for halal, which could cause non-halal ingredients to get mixed in.
Ultimately, if you are looking for halal food, you should rely on something other than McDonald's. The only way to be sure that the food is halal is to find a restaurant that is certified as halal and follows the strict guidelines of Islamic law.
Are All McDonald's Non-Halal?
No. Some McDonald's locations have halal-certified options on their menu. You can find halal McDonald's in Muslim countries that implement strict Islamic laws.
Additionally, you can check for individual countries like Australia that provide a list of McDonald's locations where you can find halal options.
Why Your Location Matters
When it comes to eating halal food, where you live has a big impact on the quality and availability of certain ingredients. When looking for halal food, the first and most important thing to think about is where the food comes from.
Food that comes from a country that doesn't follow Islamic law very strictly might not meet the standards set by Islamic law.
This can include sourcing halal meat, fish, poultry, and other ingredients and food processing. It is important to find out where the food comes from to make sure it meets the standards for halal food.
Another factor to consider when looking for halal food is the cleanliness of the restaurant or store. Muslim countries know how to run a restaurant according to Islamic law, while others may not implement strict rules on keeping ingredients away from non-halal products.
List of Halal McDonald's
There are a bunch of countries that follow strict Islamic laws when preparing food, even in restaurants. Here's a list of McDonald's that claim they serve halal food.
McDonald's United Arab Emirates
McDonald's Bahrain
McDonald's Kuwait
McDonald's Oman
McDonald's Qatar
McDonald's Saudi Arabia
McDonald's Jordan
McDonald's Egypt
McDonald's Morocco
McDonald's Pakistan
McDonald's Bangladesh
McDonald's Malaysia
McDonald's Indonesia
McDonald's Singapore
McDonald's Brunei
McDonald's Turkey
McDonald's India
How To Make Sure Your McDonald's Order Is Halal
To be sure, you can always ask the respective restaurant managers for confirmation if they offer halal items or any halal option. You can also search online to see if the nearest McDonald's location has a halal certificate, is halal compliant, or has a halal designation.
Related Questions
Does McDonald's sell halal meat?
In Muslim countries, McDonald's sells halal meat, including halal chicken for their chicken McNuggets and halal ground beef for their burger patties.