When you're looking for the perfect comfort food, there's nothing that hits the spot quite like chicken wings. Savory, spicy, and perfectly crunchy, they're made to fit tastes and appetites of all sizes. However, those following a halal diet need to be more careful because not all chicken wing restaurants serve halal meat.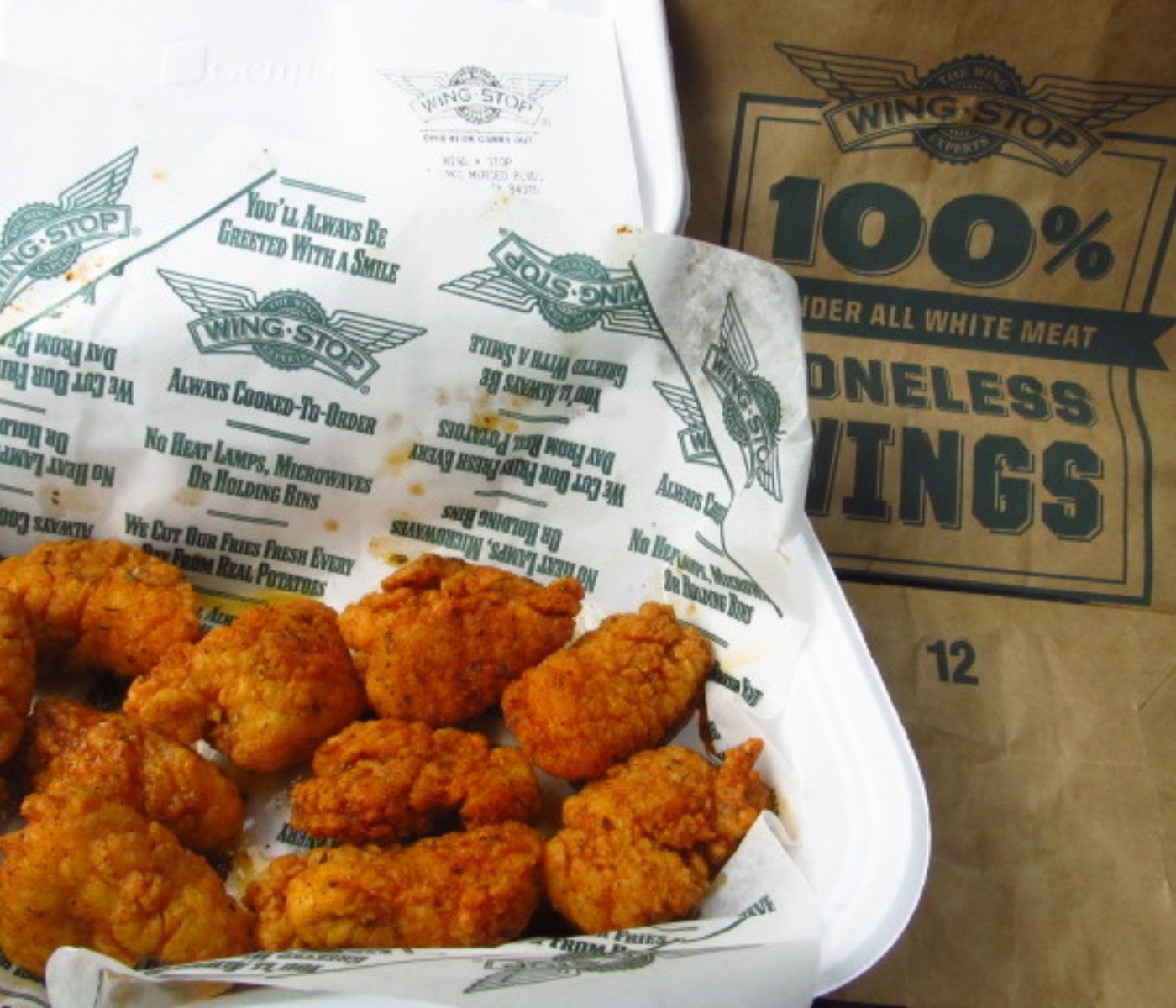 Luckily, the chicken served at Wingstop is 100% halal. This was confirmed by the company itself after Muslim customers inquired about the source of their meat.
But why are some wing restaurants halal while others aren't? And how can diners tell when choosing a place to eat for themselves? Find out everything you need to know below.
Table of Contents
Understanding Halal Meat
There are a few requirements that meat products need to meet to be considered halal. Some of these are easy for chicken wing restaurants to follow, while others are a bit more difficult.
The first requirement is that the meat can't come from a pig or contain pork products of any kind. This includes products derived from pork, like gelatin or bone char. Luckily, most chicken wing recipes don't contain any pork at all, as long as they're not cooked in lard.
Secondly, the animal needs to be slaughtered according to specific halal practices. There are several requirements here, but mainly, the animal needs to be killed by a Jew, Christian, or Muslim, and it needs to be cut across the neck with a sharp knife.
It's this second part that comes into question regarding halal meat. Today, most animals used for commercial purposes are not killed by hand but rather by machine. This leaves some gray areas for Muslims who are concerned about halal food.
To learn more about halal meat, see our full guide on the question, "Is chicken halal?"
Is Industrially Slaughtered Meat Halal?
Since Muslims require specific procedures to be followed in order to consider meat halal, it's not always easy to tell whether a specific slaughterhouse is halal or not. Even though there is some disagreement among Muslims today, most agree that chicken that is killed by a machine is OK as long as it follows some key rules.
These guidelines include, first, that the machine use sharp blades for more humane killing. Second, the machine must cut the throat of the bird to complete the kill. Third, the machine operator must speak the name of Allah at the time of slaughter, whether he is a Jew, Christian, or Muslim.
Halal Certification
So, how are Muslim diners supposed to know whether Wingstop or any other restaurant serves chicken that was processed using the method above? That's where halal certification comes in.
By buying only halal-certified meat, businesses are able to use products that their Muslim customers can be confident in. Meat processing plants that are halal certified are subject to regular inspections and are held to a high degree of quality control to ensure that they consistently meet the guidelines outlined by Muslim dietary law.
When it comes to Wingstop, the company sources chicken from Gafoors of Preston, which is authorized by the Islamic Institute of Jurisprudence.
Chicken is a meat that's packed full of nutrients. But is it a complete protein? Find out here.
Country by Country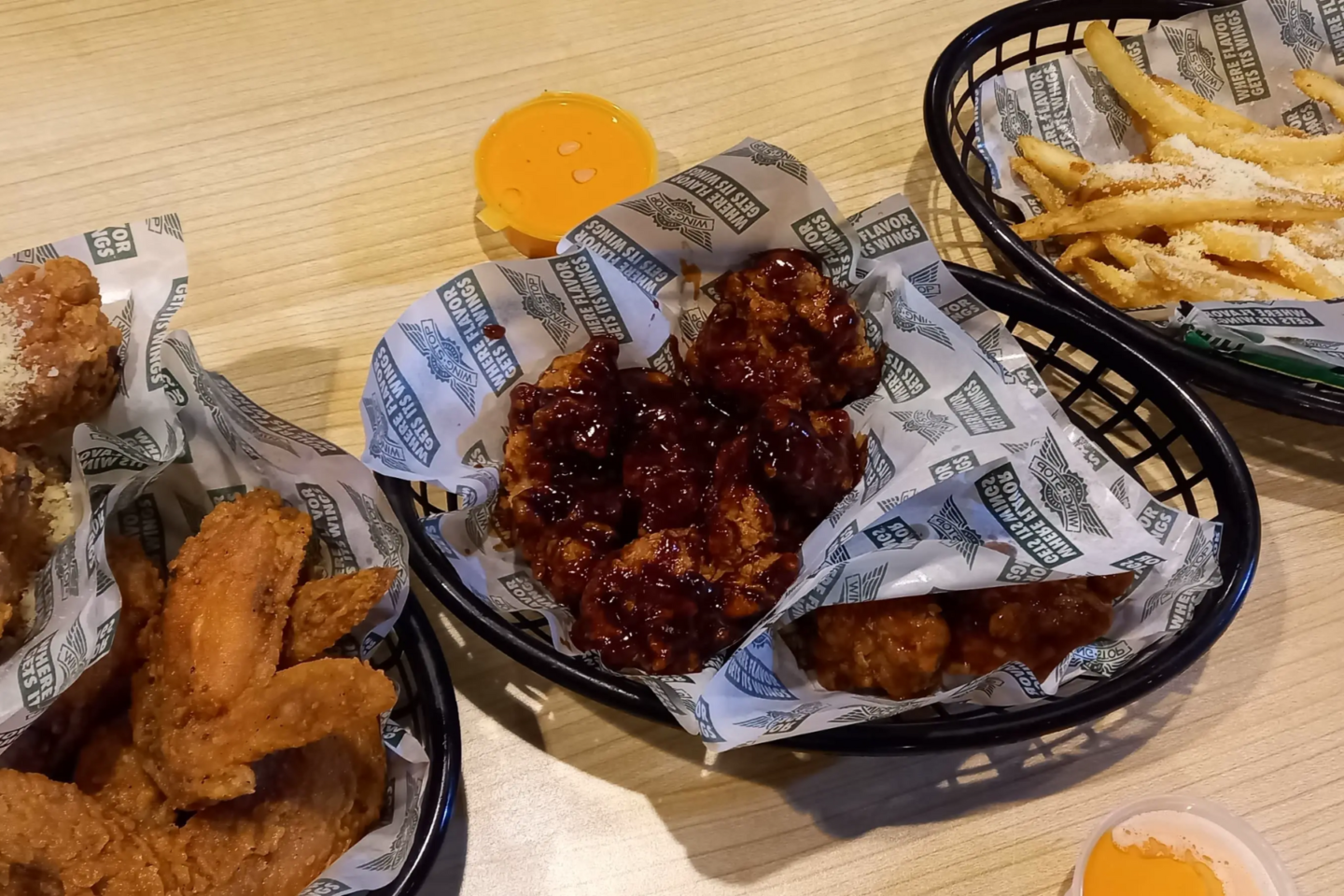 While Wingstop restaurants in the US and UK are halal-certified, it is important to remember that this may not be the case everywhere. Halal certification is approved on a country-by-country basis, which means that restaurants in different countries may source their chicken from halal or non-halal sources.
If you're eating at a Wingstop in the US or UK, it's important to do your research beforehand. While it's likely that meat purchased in countries with a large Muslim population is halal, it's better to be certain.
Wingstop isn't the only restaurant that is halal-certified in some countries but not in others. Find out whether your McDonald's is halal or not.
Frequently Asked Questions
What oil does Wingstop use to fry their chicken?
Wingstop restaurants use soy oil to cook their food. This should not be an issue for those eating halal, though people following a gluten-free diet may need to be careful. That's because all food items are fried in the same oil, and cross-contamination between foods is likely.
Does Wingstop serve vegan food?
While there are several items on the Wingstop menu that might be vegan, the truth is that the restaurant doesn't have a real vegan menu. The main reason for this is that all of their foods are fried in the same oil, so items like french fries may have traces of meat in them.