Some say we're living in the golden era of the chicken sandwich, but whether you like your chicken on a bun or in finger-lickin' strips, Dave's Hot Chicken has got you covered. With a wide-ranging menu full of options, there's a little something for everyone. But what about Muslims? Is Dave's Hot Chicken Halal?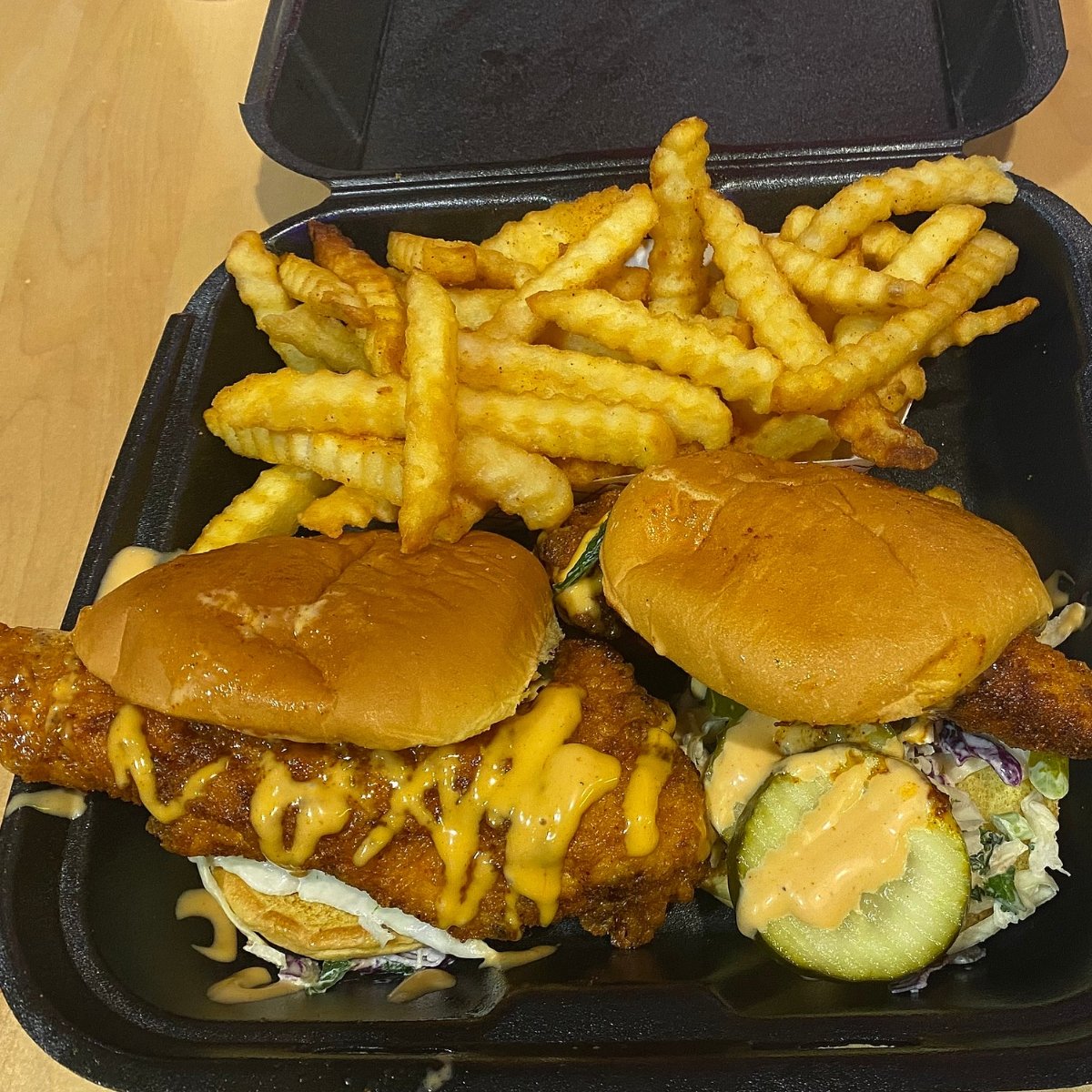 Those eating halal meat will be pleased to hear that Dave's Hot Chicken is halal, and that includes every location across the country. They source their meat from halal-certified processing plants, making every piece of chicken they serve perfect for anyone.
Want to learn more about halal meat and how it's certified? Take a look at our complete guide below.
Table of Contents
What Makes Meat Halal?
Unless you've been keeping a halal diet for years, it may not always be easy to know what foods are halal and which are haram. As a quick refresher, here are the main criteria a piece of meat needs to meet to be considered halal:
If you want to learn more about halal chicken, see our complete guide here.
Non-Pork
Beef and chicken may be halal, though pork never is. That includes pork products like lard, bacon, and pork belly, as well as many types of hot dogs and sausage. Meat processed in plants that also process pork is also not halal.
Other animals, like insects, reptiles, and animals that eat other animals, are not halal. However, because these are so rarely consumed, most Muslims don't worry too much about them.
Humanely Slaughtered
In addition to being a halal animal, the creature also has to be slaughtered according to specific practices. This usually means slaughtering the animal while it is alive, using a process called "dhabihah," which involves cutting it through the neck with a sharp knife. Then, the blood needs to be completely drained from the carcass.
There is some debate as to what exactly counts as "dhabihah" and what doesn't. Some Muslims believe the animal needs to be slaughtered by hand, while others say using a machine is fine. Some believe a prayer needs to be recited for each animal individually, while others believe they can be blessed en masse.
Other Requirements
There are a number of other requirements for meat to be considered halal, some of which are widely followed while others are obscure to most Muslims. One of the most important things is that the meat needs to be slaughtered by the "people of the book." This essentially translates to Jews, Christians, or Muslims. In practice, it means that Muslims stick to the meat that comes from countries that are predominantly Jewish, Christian, or Muslim.
Halal Certification
Even for those who have a good grasp of Muslim dietary law, it's not always easy to know whether a piece of chicken is halal or not. In the grocery store, non-halal meat doesn't have to be labeled as such, leading to some confusion. Fortunately, restaurants can be halal certified, providing Muslims with a way to determine which restaurants serve food that meets their dietary requirements.
Being halal certified means that the meat used at the restaurant comes from a halal processing plant. The certification board makes regular checks on these plants to make sure they are following traditional halal practices.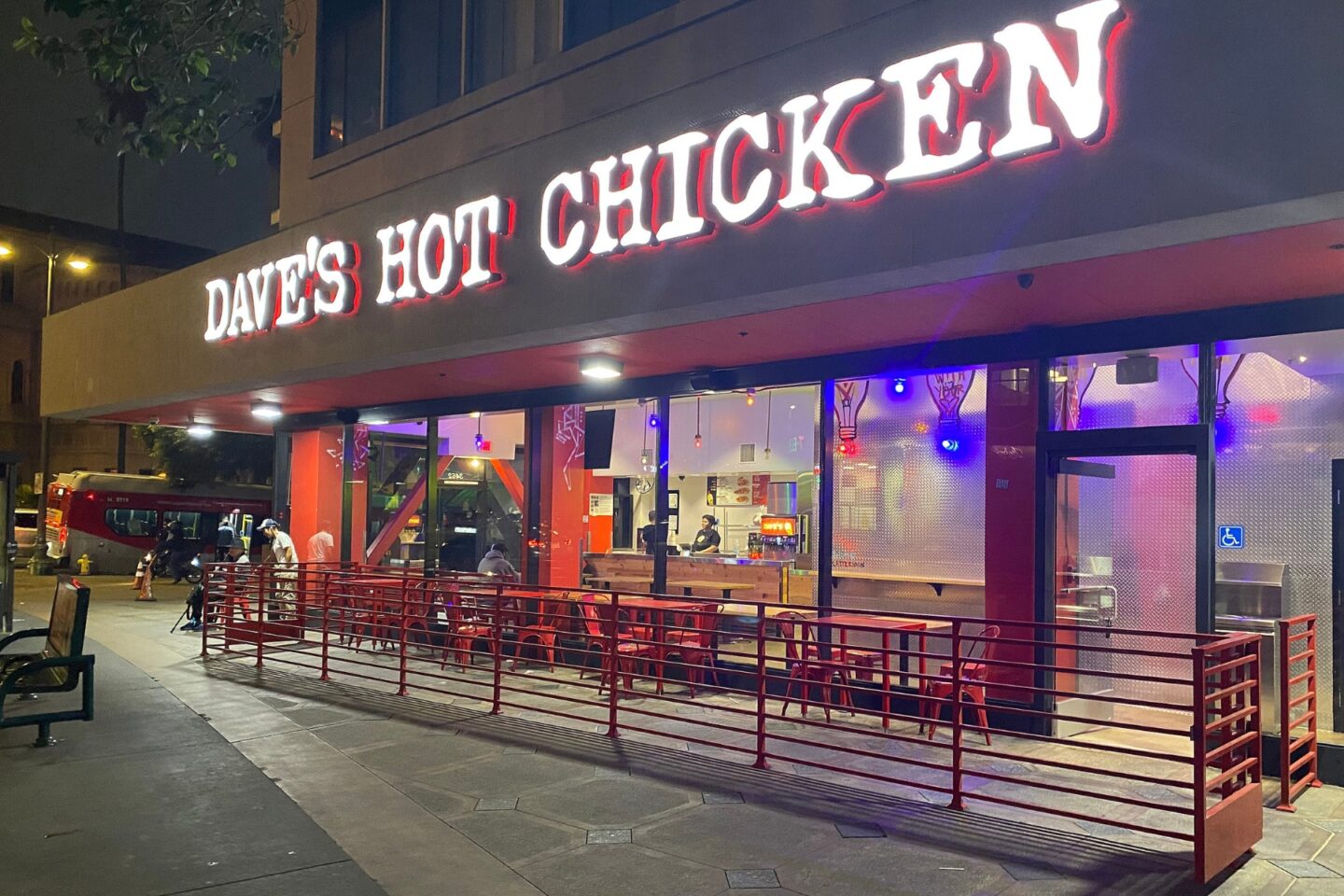 Finding out whether a Dave's Hot Chicken restaurant near you is halal is simple. Just ask the manager to see their halal certification, and they should be able to provide it on the spot.
If you're looking for other halal fast food options, see McDonald's halal offerings here.
Frequently Asked Questions
Are the other menu items at Dave's Hot Chicken halal?
Dave's Hot Chicken has a fairly simple menu, offering chicken tenders, chicken sandwiches, french fries, mac and cheese, and coleslaw. All of the items offered on their menu are halal, so Muslims can order whatever they like without worry.
Is halal meat different from kosher meat?
Kosher and halal dietary laws are similar in many ways. Both require a surgically sharp knife for the slaughter and restrict pork. If these two rules are your main priorities, then it is fair to assume that kosher meat is halal.
However, don't forget that there are some differences between kosher and halal practices. For one thing, kosher slaughter doesn't require a prayer to be spoken, while halal does.
Is halal meat labeled?
While halal restaurants do have a certification that proves the origin of their meat, grocery store meats have no such option. If you want halal meat, your best bet is to shop at a specialty halal store.