When keeping a halal diet, most people are familiar with the basics. Pork is considered haram, while most other meats are halal. But in reality, halal meat is a bit more complicated than that.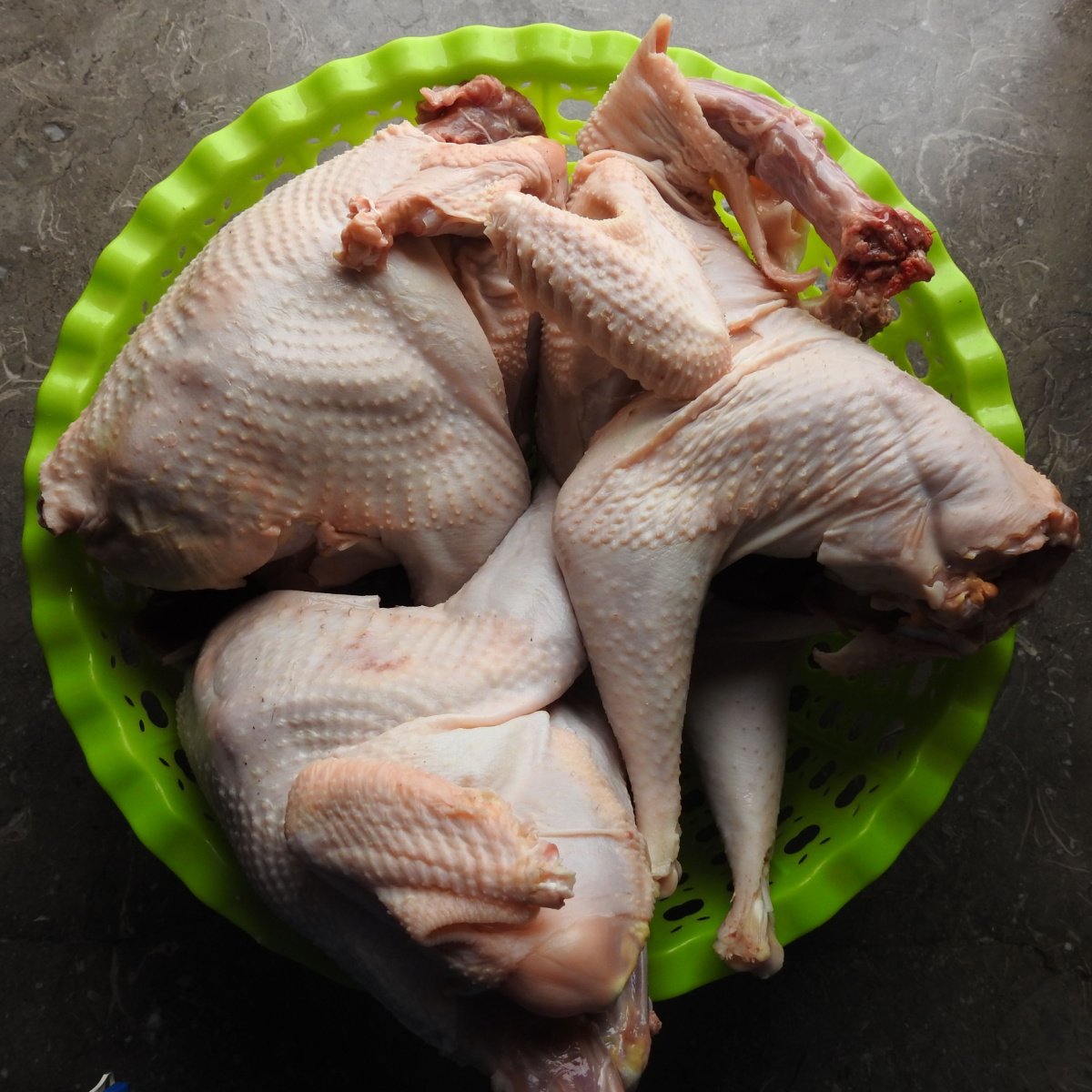 Generally speaking, chicken is halal. But for it to be truly halal, it needs to be certified as such, which means it has been killed according to specific slaughter guidelines. To learn more about halal chicken and where to find it, take a look at our guide below.
Table of Contents
What Meats are Halal?
There are two main qualifications that meat needs to meet in order to be halal. The first is fairly simple. It can't come from either a pig or a reptile, which leaves a broad selection of different animals that might be halal.
The second qualification is a bit more complex. Meats like chicken, beef, fish, and lamb are not halal by default but need to be certified. For this to happen, the animal needs to be slaughtered according to a specific process called zabihah, which specifies certain guidelines:
A prayer must be spoken during the slaughter
The knife or other instrument used to kill the animal must be very sharp. This ensures a humane and relatively painless death.
The animal must be slaughtered by slitting at the throat. It must be conscious at the time
After the slaughter, the animal must be hung upside down and bled dry. The blood is discarded after the process, as eating blood itself is not halal.
While alive, the animal must have subsided on a natural diet that does not contain any animal by-products.
The process must be done by a Muslim, Christian, or Jewish person. This means that most kosher meat is also considered halal.
If you want to learn more about the process behind halal foods, take a look at this guide.
How Do I Know If a Chicken Is Halal?
As long as you know where a piece of chicken comes from, it's easy to tell whether or not it's halal. However, most of the time, it's not possible to know exactly how a particular piece of meat was slaughtered. That's why it's helpful to know what to look for.
Certification
The most obvious clue that can tell you whether or not a piece of chicken is halal is to look at the packaging. You can expect that any slaughterhouse that has gone through the trouble of performing halal killing practices will also label their product so consumers know. Official halal meat will have a certification emblem right on the packaging.
In most cases, this certification stamp means that the processing plant has been inspected by an official Muslim certification organization. It usually also means that they are routinely inspected to make sure they are following the correct procedures.
If you are having trouble finding certified meat, checking grocery stores that specialize in Muslim food is a good place to start.
The Smell
While official certification is a good way to tell whether meat is halal, you may be cooking or eating chicken whose packaging you've never seen. This means you should familiarize yourself with some of the other qualities of halal meat.
Smell is a good indicator, even if it is somewhat inexact. You can expect halal meat to have a fresher smell because of its unique slaughtering process. Since more blood is drained during the slaughtering process, bacteria don't have an ideal environment to grow. This keeps the meat fresher longer, and it also takes longer for unpleasant smells to develop.
The Slaughter Mark on the Neck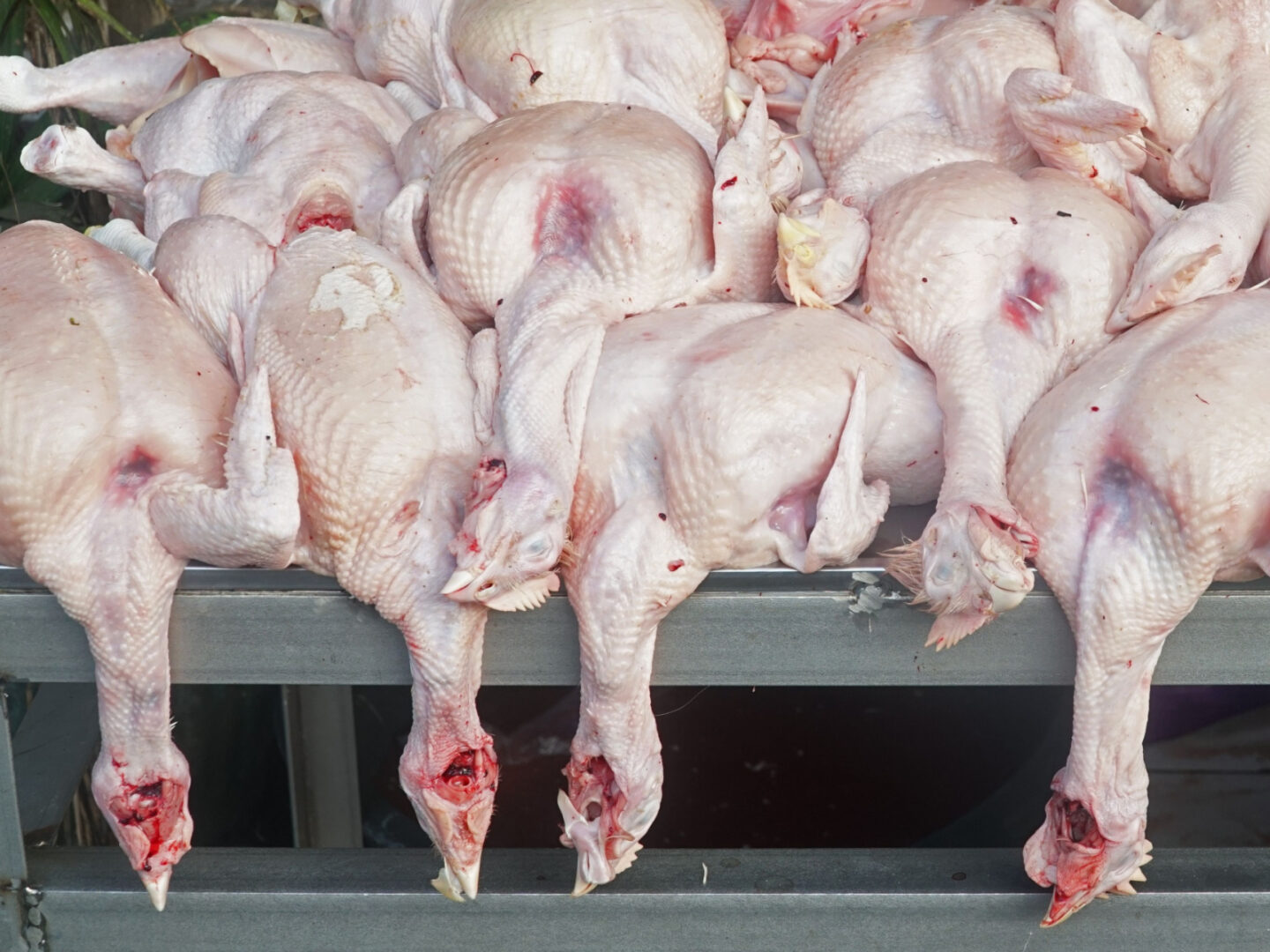 If you're buying a whole chicken, there's one surefire way to tell whether it was killed according to halal practices. Look closely at the neck. If it was slaughtered traditionally, it should have a small cut where the blood was drained.
Color
Just like when smelling the meat, you should always expect halal chicken to have a fresher quality. Normal chicken will have a red or pink coloration, which is caused by the extra blood remaining in the meat. Halal chicken, on the other hand, will have flesh that is paler in appearance.
If you're looking for more halal snacks, it's a good idea to do your research. Learn more about whether Cheetos and Doritos are considered halal.
Frequently Asked Questions
Is Kentucky Fried Chicken halal?
Surprisingly, Kentucky Fried Chicken restaurants do serve halal chicken, though you usually have to ask for it. The availability of halal chicken will vary depending on your location, so it's always a good idea to check beforehand.
Is all of the chicken halal?
While chicken in general is considered halal, there are parts of the bird that are not part of a halal diet. The neck, feet, gizzards, and internal organs are all haram and should be discarded rather than cooked.