Mayonnaise is a common item in kitchens worldwide and is delicious in salads and burgers, or sandwiches. It's not particularly nutritious, but the salads it's used on often are.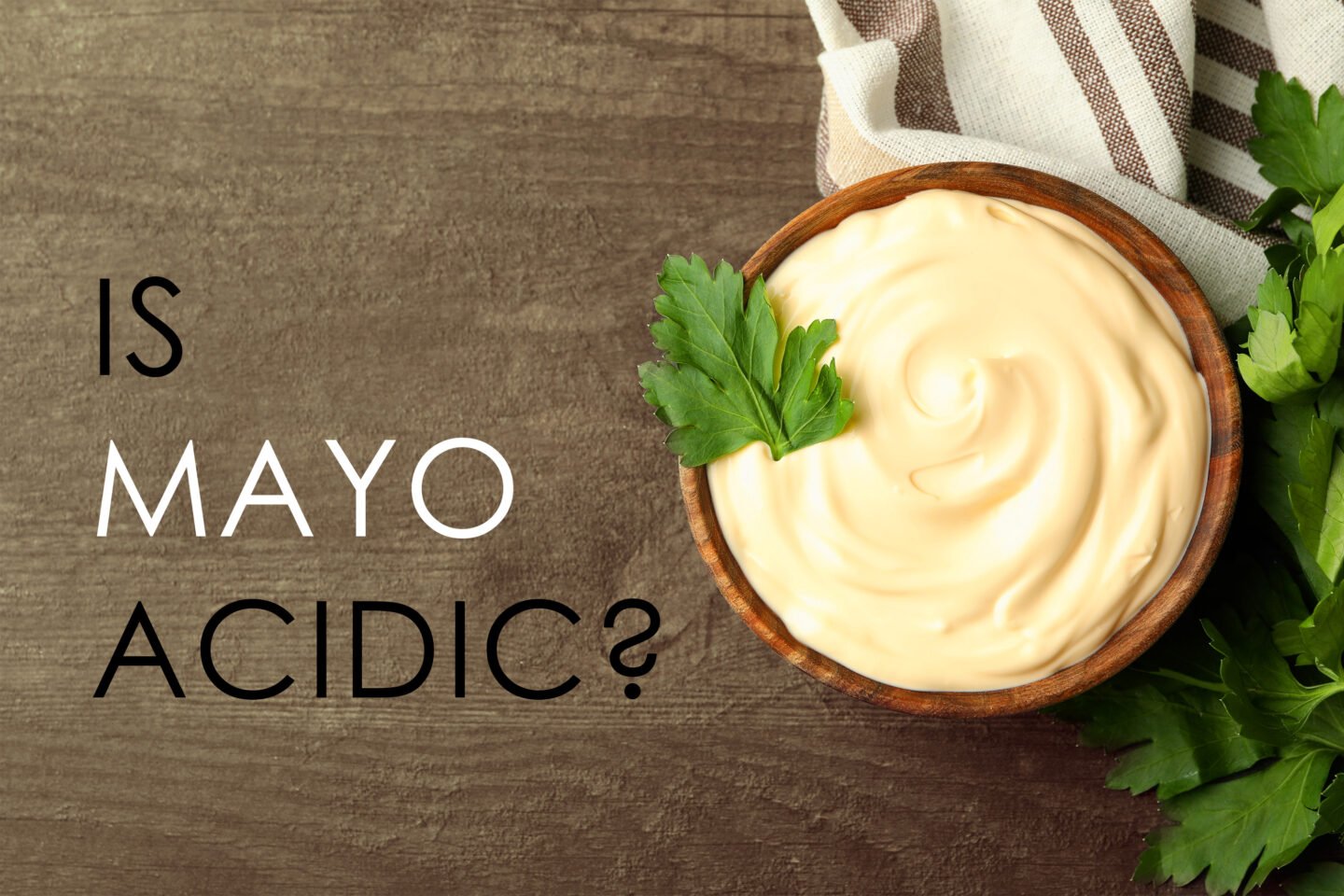 However, an increasing number of people suffer from acid reflux or GERD, and their primary concern is whether a certain food will trigger or worsen their symptoms. The primary symptom is heartburn, a burning sensation in the middle of the chest that is always unpleasant and can be debilitating for some.
People with acid reflux often follow a low-acid diet to avoid triggering or worsening their heartburn. Such diets can be difficult to design and maintain, as followers must know the acidity of common foods and how each affects their condition.
Can those with acid reflux or GERD safely enjoy some mayonnaise on their burgers?
Table of Contents
Is Mayonnaise Acidic?
Mayonnaise is acidic, with a pH of between 3.8 and 4.2. This is unsurprising, as the main ingredients are eggs and vinegar, which are both acidic.
Can I Eat Mayonnaise with Acid Reflux?
Many condiments may trigger or worsen acid reflux and GERD symptoms, and mayonnaise is no different. It's also important to note what you're adding mayonnaise into, as most foods that require mayonnaise contains high amounts of fat, which triggers heartburn.
However, everyone's symptom triggers are different, and some may be able to tolerate its acidity better than others.
Fatty foods tend to trigger acid reflux symptoms, so low-fat mayonnaise may be a better choice.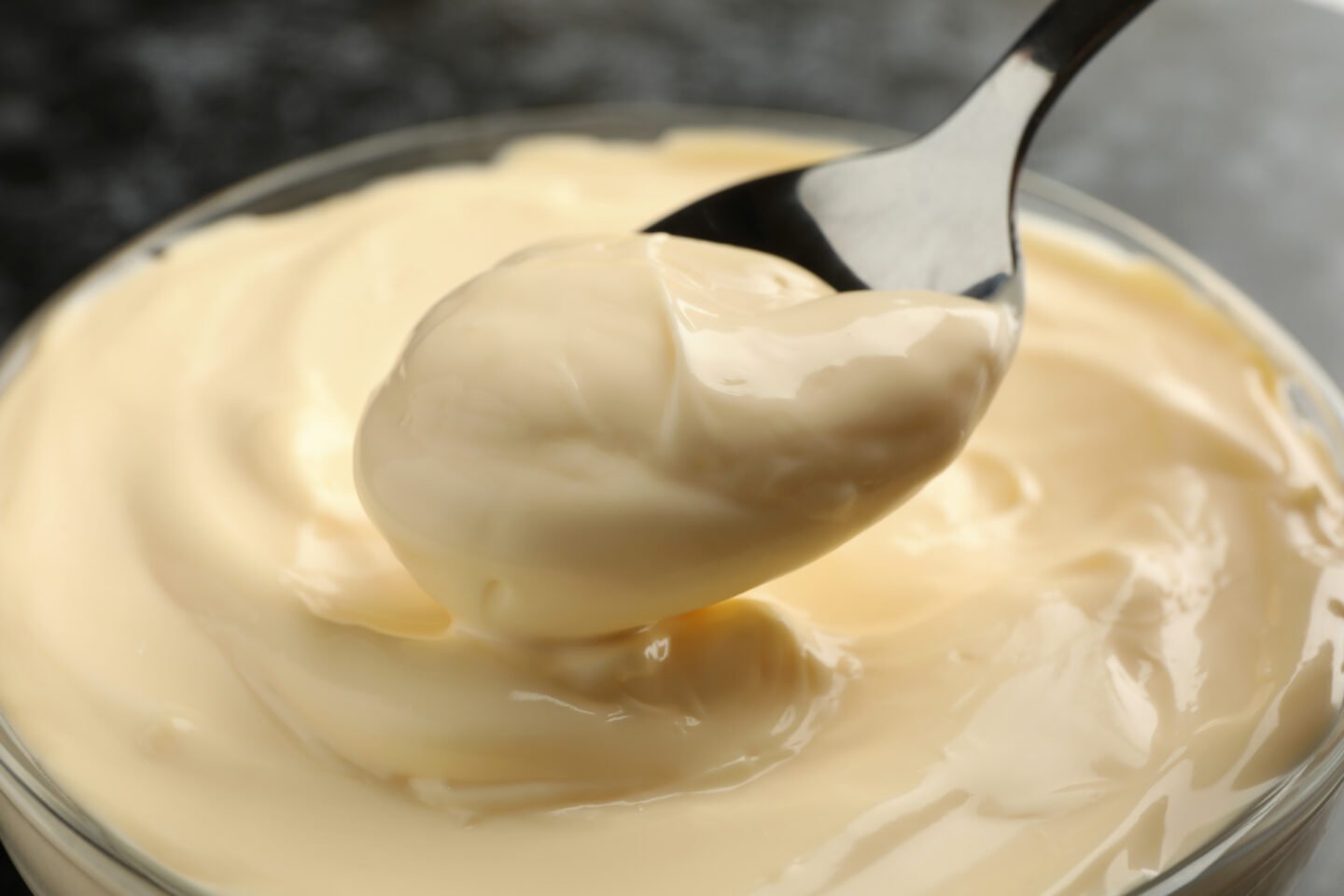 Is Mayonnaise Good for You?
As it's made from egg yolks and oil, mayonnaise contains few nutrients but is high in calories. Traditional mayonnaise is around 40% oil, and a serving contains about 90 calories.
There are low-fat and vegan options, but they may lack the taste of traditional mayo.
Where Did Mayonnaise Originate?
Mayonnaise was first recorded in 1800s France, but some historians believe ancient Egypt and Rome had a version.
Other Condiments That Contain Mayonnaise
Many condiments use mayo as a base, including ranch dressing, aioli, tartar sauce, and thousand island dressing.
Where Is Mayonnaise Popular?
Mayonnaise has always been very popular in Europe. In the Netherlands, it's more common to see people dipping French fries in mayonnaise than ketchup.
Russia consumes the most mayonnaise, followed by Lithuania, Belarus, Ukraine, the Netherlands, and Belgium.
Mayonnaise Substitutes
Greek yogurt is a fantastic mayo alternative, as it's much healthier for you but looks and tastes a little like mayo.
Low-fat cottage cheese is another; it's similar to Greek yogurt but a little saltier, making it excellent in potato or pasta salads.
Tzatziki sauce is a blend of yogurt, dill, cucumber, garlic, and lemon that goes well on anything you would typically put mayonnaise on.
Other Uses for Mayo
You can use mayonnaise to clean your floor and walls, to make your hair feel softer and silkier, or even as an exfoliant for your skin.
Don't know what to drink? Check out these articles: 20 Most and Least Acidic Juices and 20+ Alcoholic Drinks Ranked by Acidity Level