Many people find the keto diet to be the perfect weight loss solution, letting you eat some of your favorite foods while still shedding pounds. However, it's not always easy to know which foods are safe and which to avoid. If you're a mayo lover, you're probably wondering: Is Hellmann's Mayo keto?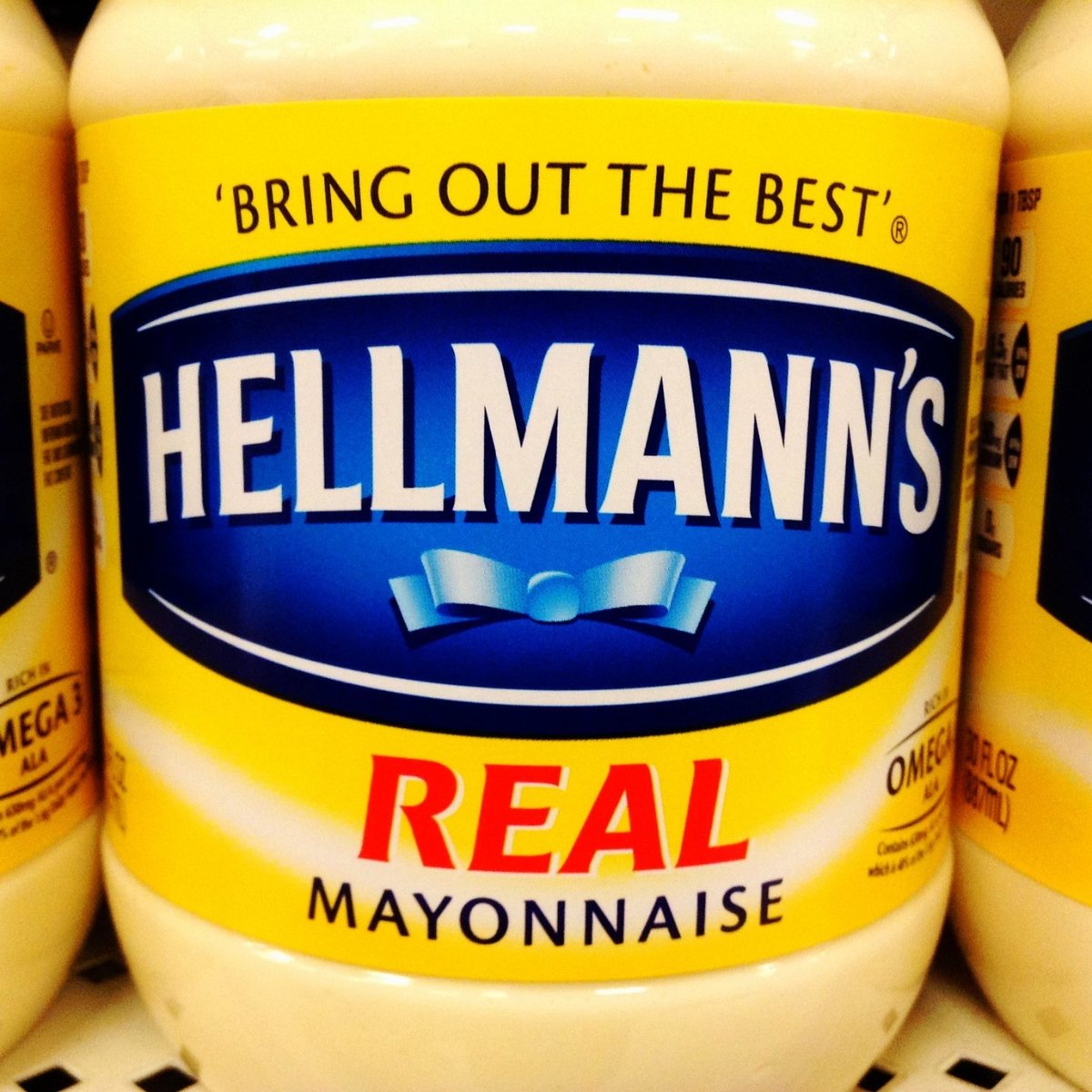 Luckily, Hellmann's Mayonnaise is perfectly suited to the keto diet, with a high dose of fat and zero carbs per serving. That means you can add a few tablespoons to any of your recipes to get that authentically creamy consistency.
If you're looking for a more in-depth breakdown of Hellmann's Mayonnaise, take a look at our complete guide here.
Table of Contents
What Exactly is Mayonnaise?
Mayonnaise is a condiment that has been around for more than 100 years. It was brought to America by French cooks who were working there. Originally, it was used on salads and served with lobster, though today it's used on sandwiches, dips, and sauces of all kinds.
Originally, the recipe for mayonnaise was quite simple, including eggs, mustard, vinegar, salt, and a healthy helping of oil. The key to its creamy consistency is all in the preparation. To make mayonnaise, a large amount of oil needs to be drizzled slowly into the other ingredients while being beaten very quickly. By doing so, the oil is emulsified with the mixture rather than separating out.
While commercial brands of mayonnaise include a few more ingredients, most of them stick pretty close to the original recipe.
If you want a light lunch to pair with your mayonnaise, try our keto cucumber shrimp roll-ups.
What's in Hellmann's Mayonnaise?
Those following a keto diet should always take a close look at the ingredients of prepackaged foods to stay on the lookout for hidden sources of carbs. Luckily, Hellman's recipe is simple and straightforward. Take a look at its ingredients here:
Soybean oil
Eggs
Vinegar
Salt
Sugar
Lemon juice concentrate
Calcium disodium (a preservative)
Natural flavors
If you break down the nutritional information, you'll see that Hellmann's mayonnaise is ideal for the keto diet. It's high in fat and contains zero carbs.
Other Hellmann's Mayonnaise Varieties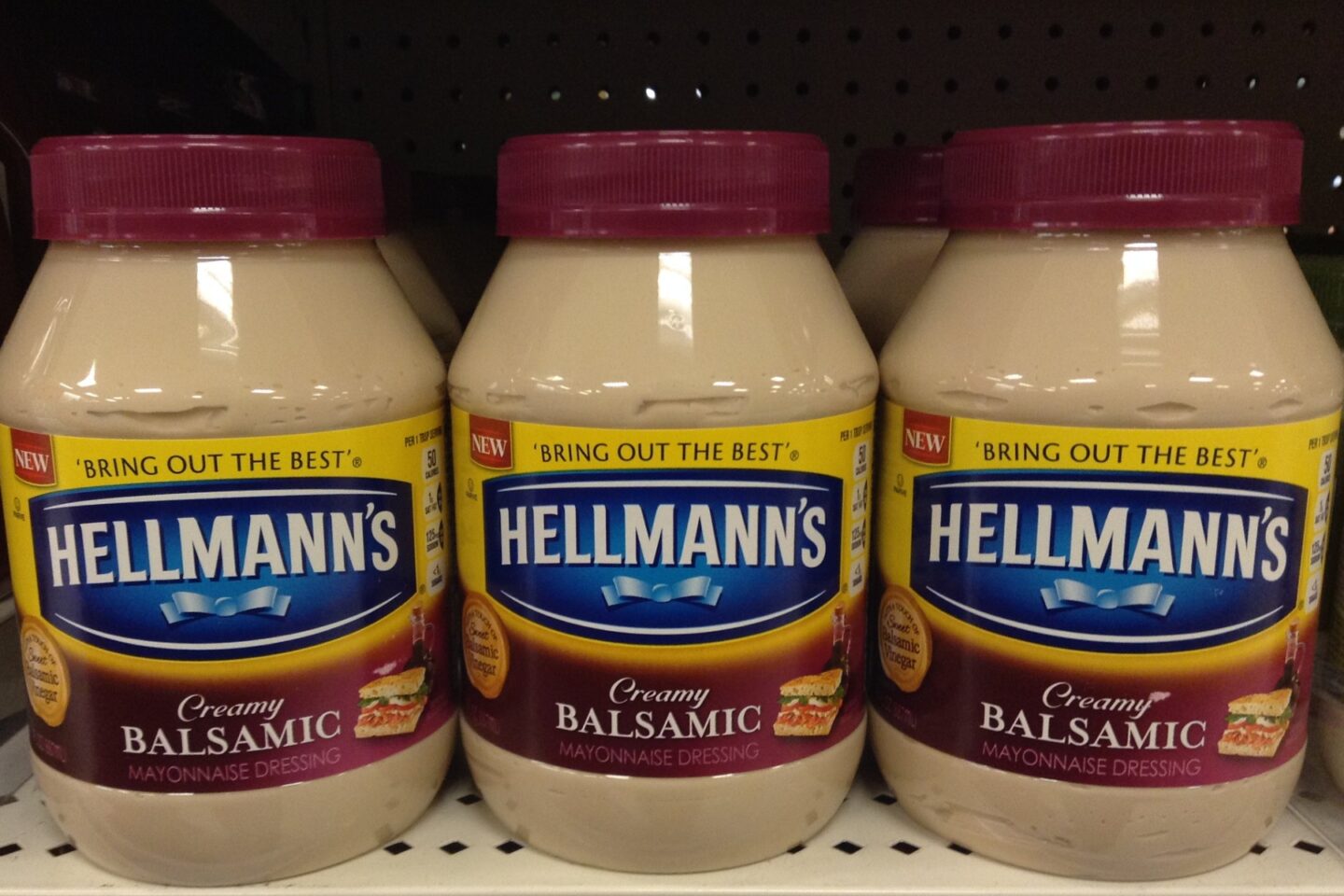 Don't forget that Hellmann's Mayonnaise comes in several different varieties, and not all of them are keto. Take a look at all of these common Hellmann's products.
Hellmann's Light Mayonnaise
While Hellmann's original recipe is perfectly suited for a keto diet, you may want to stay away from the light variety. To help cut calories, the company adds corn and potato starch to the recipe. These ingredients help keep the creamy consistency but aren't exactly keto-friendly.
A close look at the nutritional facts reveals that Hellmann's Light Mayonnaise actually includes 6.67 grams of carbs per serving. This is a relatively small amount and should be fine for a keto diet in low quantities, though the original recipe is still better.
Hellmann's Organic Mayonnaise Original
The organic variety of Hellmann's is similar to the original, swapping out some of the ingredients for their organic counterparts. It ends up costing a bit more and having a slightly different flavor, though it doesn't include any carbs, making it fine for those on a keto diet.
Hellmann's Brand Dressings
Hellman's offers several salad dressings that include their original mayonnaise, including both an original and a low-fat variety. It's important to note that both of these products include a range of other ingredients in addition to mayonnaise and have much higher quantities of carbs than the plain condiment. They should both be avoided if you're following a keto diet.
If you're looking for another smooth and creamy keto condiment, try our keto white gravy recipe.
So How Good is Hellmann's for a Keto Diet?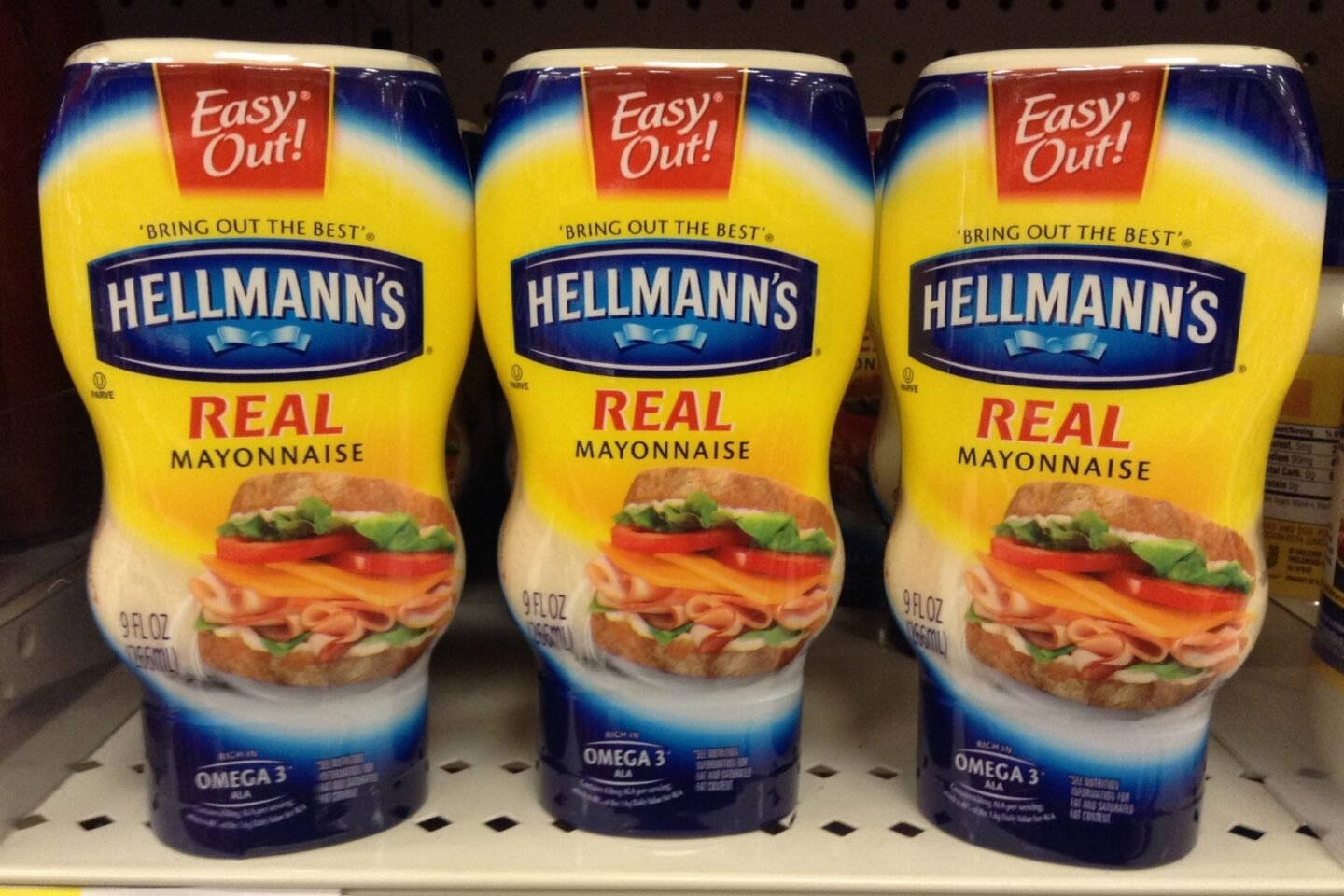 Since Hellmann's Mayonnaise is low in carbs and high in fat, it's a relatively good choice for a keto diet. As long as you stay away from the low-fat variety, it can be a perfect addition to your meals.
However, don't forget that Mayonnaise is also high in calories, no matter which variety you're eating. So if your goal is to lose weight, going heavy on the mayo might end up being counterproductive. Your best bet is to eat mayo in moderation or use a lower-calorie alternative.
It's also important to remember that just because a product has zero carbs per serving, that doesn't necessarily mean it doesn't have any carbs at all. Since Hellmann's mayo does include sugar, it inevitably has some carb content in it. While this probably won't be enough to kick your body out of ketosis, it's worth monitoring your mayo intake.