Although some people may confuse chocolate liquor with chocolate liqueur, they are entirely different. Chocolate liquor is a thick paste made from ground cacao beans and cocoa butter used in baking and cooking, while chocolate liqueur is a chocolate-flavored alcoholic beverage.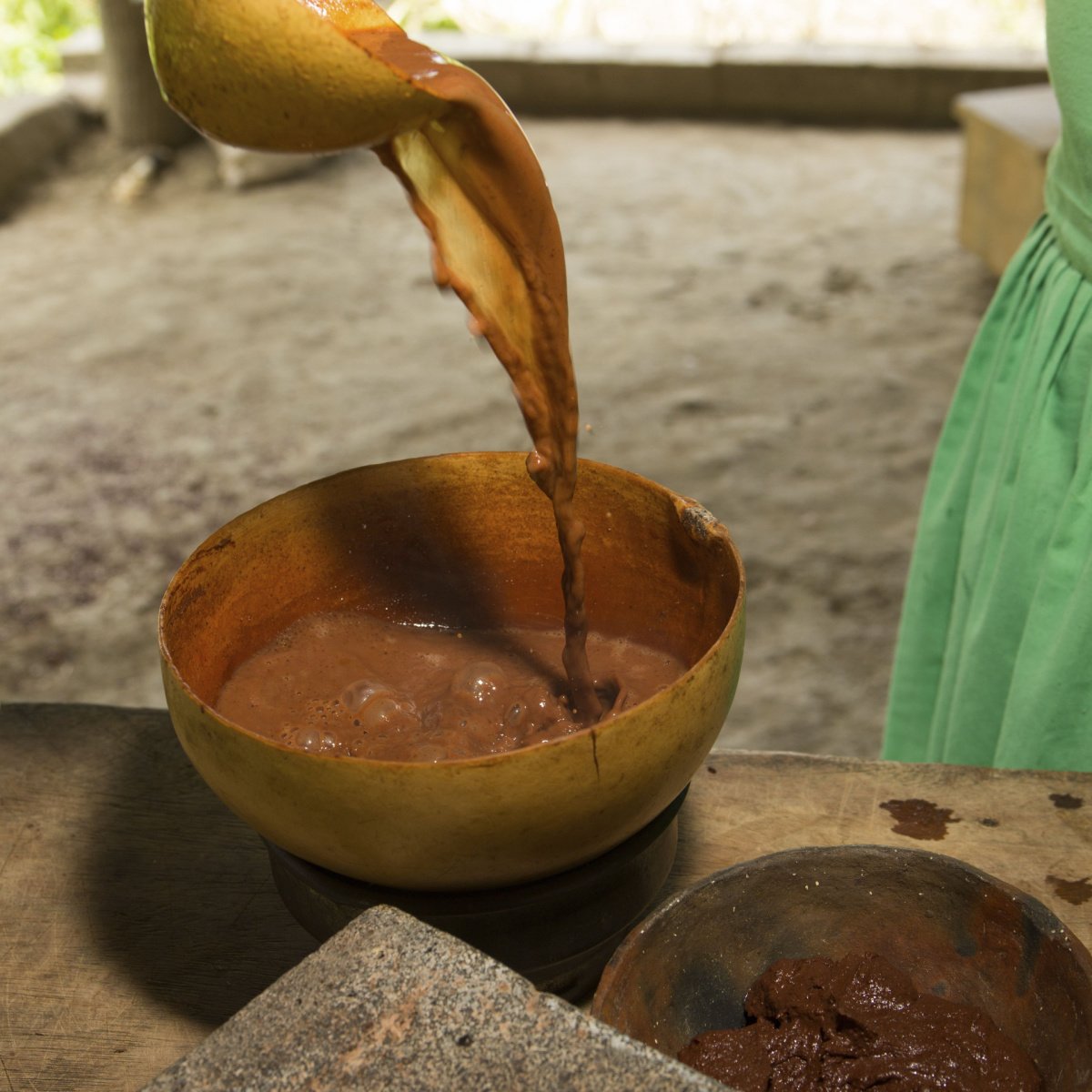 The main difference between chocolate liquor and chocolate liqueur is the alcohol content in chocolate liqueur. This means that chocolate liquor is halal and chocolate liqueur is haram.
This article will provide information on this topic and a list of halal and haram chocolate products.
Table of Contents
What Is Chocolate Liquor?
Chocolate liquor is a smooth, dark-brown liquid made by grinding cocoa beans; it is often known as cocoa liquor, baking mass, cacao liquor, or cocoa mass.
Cocoa liquor is a mixture of cocoa solids and cocoa butter obtained by grinding cocoa beans in two large rotating millstones. It is a common ingredient in numerous chocolates, confectionaries, and baking items.
Cocoa liquor has a rich flavor and a unique appearance, ranging from a light brown to a dark brown color. Manufacturers also use chocolate liquor to produce many other products, such as cocoa powder, cocoa butter, and baking chocolate.
Although some may think that chocolate liquor is the same as chocolate liqueur, they are not the same. Chocolate liquor is made from ground cocoa and has a thick consistency, while chocolate liqueur is a chocolate-flavored alcoholic drink.
Is Chocolate Liquor Halal?
Yes, chocolate liquor is halal as it comes from cocoa beans and cocoa butter, both of which are permissible to consume according to Islamic dietary law. Cocoa beans are the seeds of the cacao (cocoa) tree, which are ground into a paste known as chocolate liquor.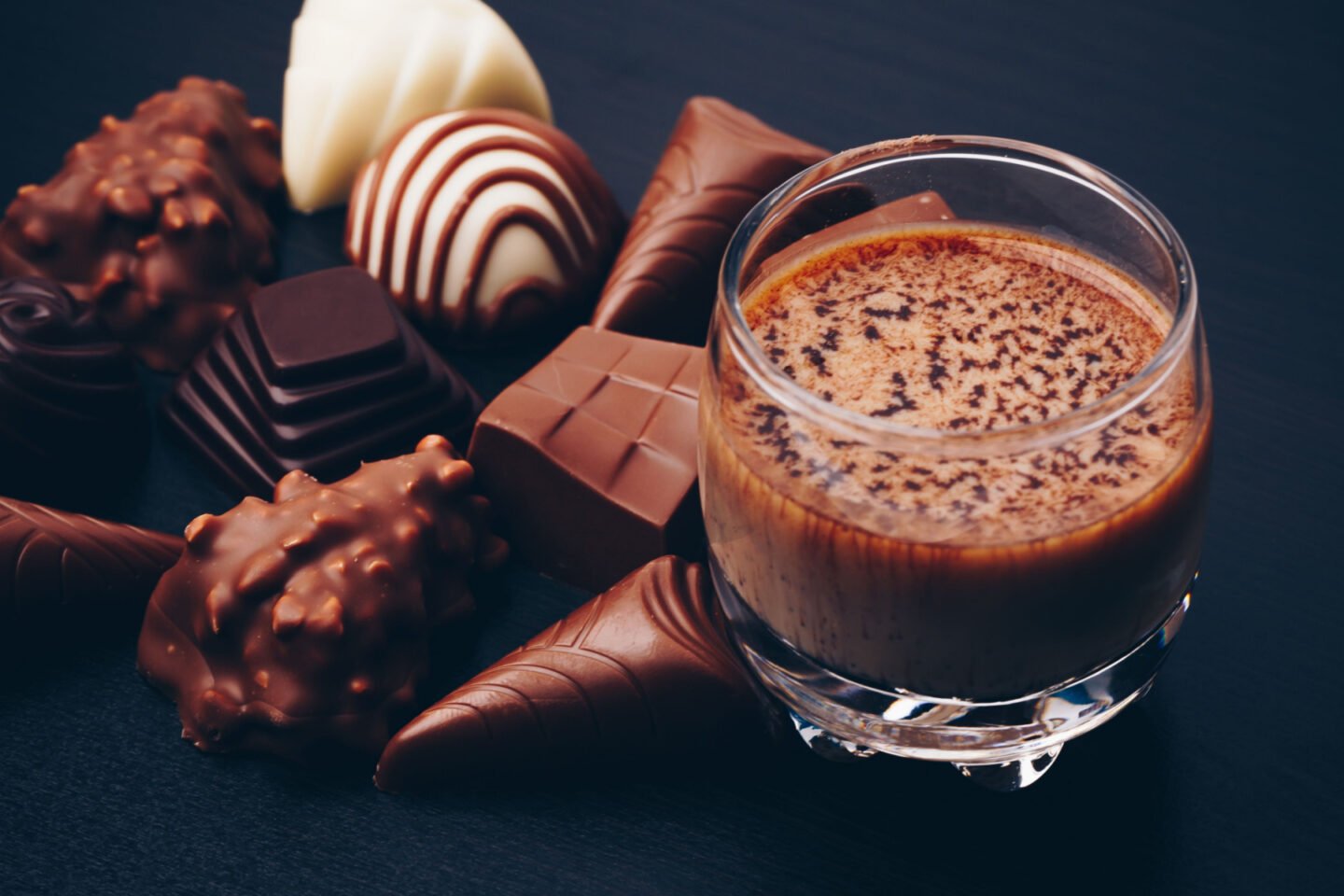 Cacao bean paste doesn't have any alcohol in it, which is against Islamic dietary rules. This makes it halal and safe for Muslims to eat.
Also, chocolate liquor has cocoa butter, which is the natural fat found in cocoa beans. Islamic law says that cocoa butter is not a byproduct of alcohol and does not contain any haram ingredients.
Chocolate Liquor vs. Chocolate Liqueur: Which is Halal?
These two—chocolate liquor and chocolate liqueur—are two different products, each with unique characteristics. Chocolate liquor comes from cocoa solids and cocoa butter removed from the cocoa bean during the processing of chocolate.
On the other hand, chocolate liqueur is an alcoholic beverage that combines chocolate liquor with cream, sugar, and other flavors such as vanilla, cinnamon, or nutmeg.
The chocolate liqueur is a sweet, creamy, and smooth drink served after dinner. Unlike chocolate liquor, chocolate liqueur cannot be used in baking or cooking.
Since chocolate liquor does not contain any alcohol, it is halal. On the other hand, chocolate liqueur is a type of liqueur that includes a high percentage of alcohol. Depending on the brand and type of liqueur, the alcohol content can vary widely. As such, the chocolate liqueur is not halal.
Why Is Alcohol Haram?
Alcohol, such as ethanol, is prohibited in Islam due to the potential harm that it can cause. The Quran states, "O you who have believed; indeed, intoxicants, gambling, [sacrificing on] stone alters [to other than Allah], and divining arrows are but defilement from the work of Satan, so avoid it that you may be successful" (5:90).
Muslims believe that alcohol is an intoxicant that can lead to physical, mental, and spiritual harm. Alcohol consumption has been linked to addiction, violence, health issues, and the destruction of relationships.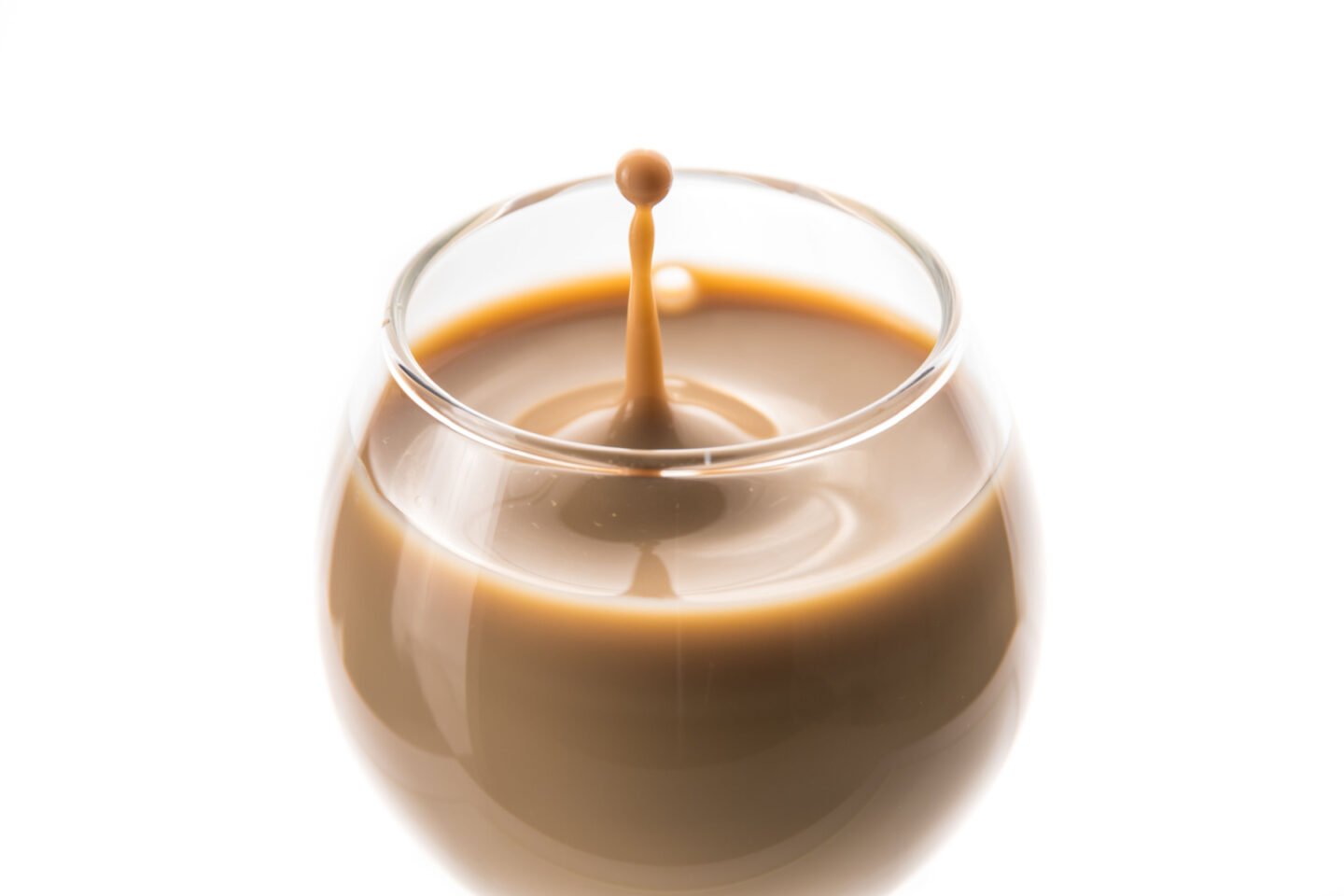 Alcoholism can also be a distraction from the remembrance of Allah, which is a significant part of the Islamic faith.
In addition, alcohol consumption blurs the line between right and wrong. It impairs a person's judgment and ability to make rational decisions.
Therefore, alcohol consumption can lead to immoral behavior and a lack of self-control. For these reasons, Islam prohibits the consumption of alcohol and any other intoxicant that may cause harm to oneself or others.
Are All Chocolates Halal?
No, not all chocolates are halal. Some chocolates may have ingredients that are not halal, so it is important to read the list of ingredients before eating anything. You should also check for halal certification on the packaging.
When it comes to chocolates, it is essential to note that ingredients such as alcohol, animal-derived products, and even certain types of emulsifiers may not be halal.
Additionally, some chocolates are processed using animal fats, which are not halal. Therefore, it is crucial to be aware of all the ingredients in a product before deciding if it is halal.
Chocolate Products: Halal or Haram
Chocolate bars (Sweet, semisweet, bittersweet, and unsweetened) - Mostly halal, as long as they don't contain alcohol.
Unsweetened baking chocolate - Halal
Chocolate milk - Mostly halal, as long as the milk used is halal
Dark chocolate - Halal, especially when unsweetened
White chocolate - Halal, made with cocoa butter
Cocoa Powder - Pure cocoa powder is halal
Brewed Cocoa - Halal
Chocolate spread - Depends on the brand
Cocoa butter - Halal
Cacao nibs - Halal
Hot chocolate - Depends on the milk used
Related Questions
Is dark chocolate halal?
It depends on the brand. Most dark chocolate bars are halal, especially unsweetened chocolate made in Muslim countries.
Is chocolate ice cream halal?
Chocolate ice cream may be halal as long as it doesn't contain gelatin. To be sure, check the packaging for halal certification before purchasing.