Cacao and coffee are two of the world's most popular beans. Both of the beans can be brewed to create a delicious drink. So what sets the two beans apart from each other?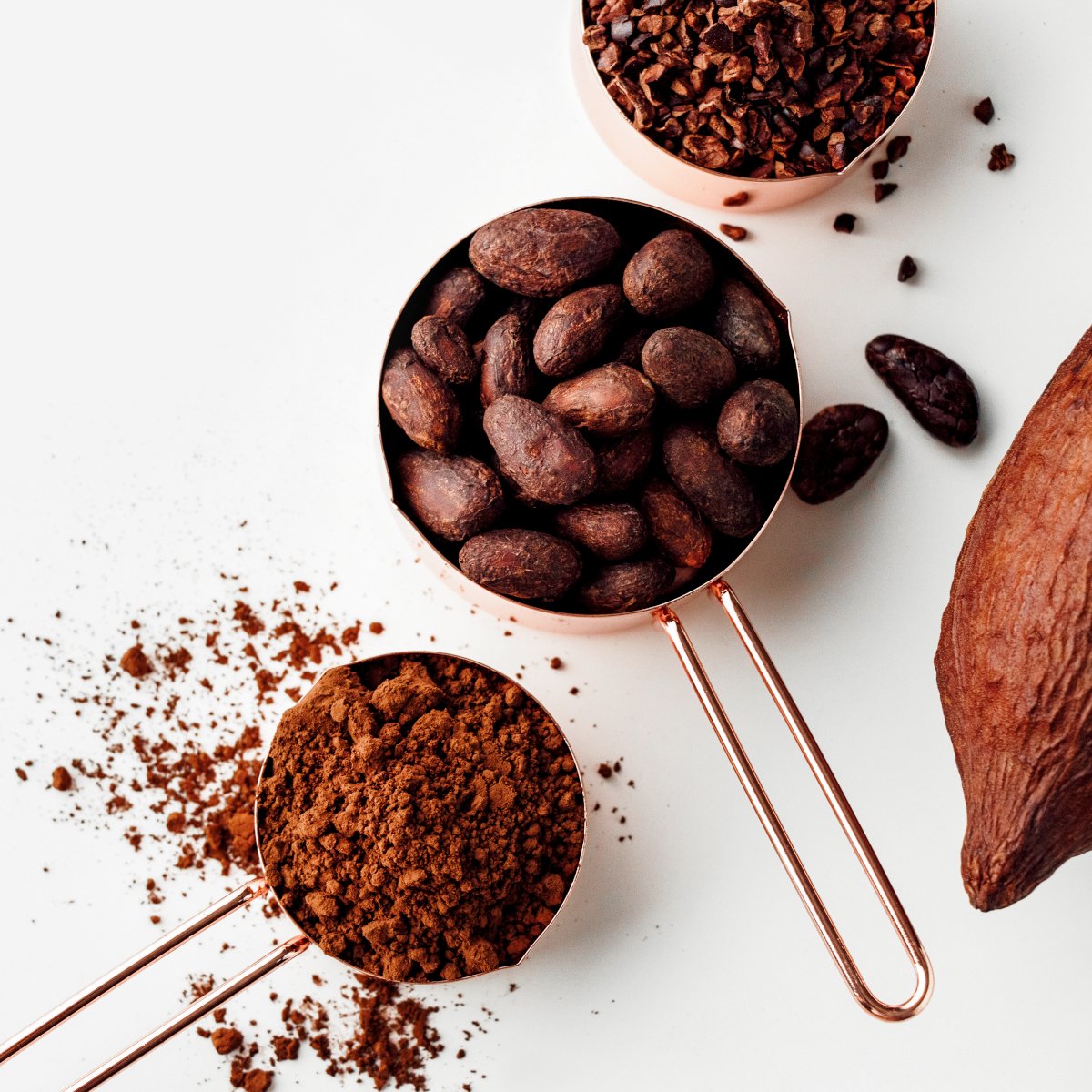 The main difference between cacao and coffee is the flavor and caffeine content. Cacao will be sweeter with less caffeine, while coffee will be bitter with higher amounts of caffeine.
This article will teach you everything you need to know about cacao and coffee. You will quickly fall in love with both beans and their many health benefits.
Table of Contents
What is Cacao?
Cacao is a raw seed or bean used to create cocoa and chocolate products. As its name implies, it comes from the cacao tree that originated in the Northern Amazon.
Cacao has a rich chocolate flavor similar to an unsweetened dark chocolate bar. It will taste more bitter than standard chocolate because it has no added sugar.
Cacao can be brewed to create a delicious beverage using cacao powder. It can also be eaten raw or in the form of cacao nibs.
Many people will bake with cacao powder to provide a chocolate flavor without all the added sugar. It's clear that cacao is a multipurpose bean.
What is Coffee?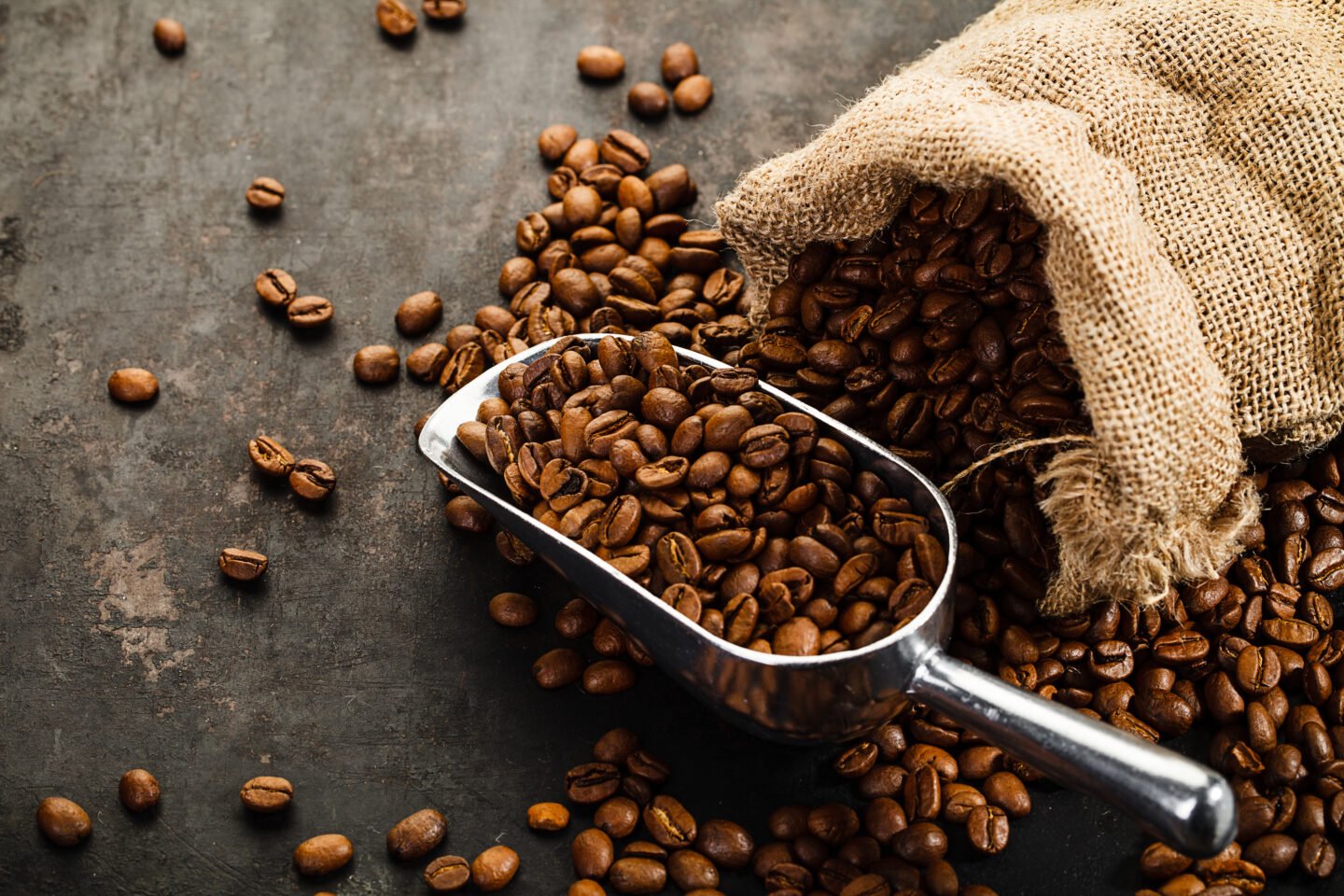 Coffee is also a seed or bean from the coffee plant that originated in Ethiopia.
The taste of coffee can vary depending on the bean type and where it is grown. But generally speaking, coffee will taste bitter with an earthy flavor.
Coffee is most commonly used to create that addictive cup of morning java. But coffee can also be eaten in the form of espresso beans.
Like cacao, many people will bake using coffee to create tasty desserts. Once you come to know and love the taste of coffee, it's easy to want to put it in everything.
Caffeine in Coffee vs. Cacao
If you're using cacao or coffee to create a tasty beverage in the morning, you probably want to know about the caffeine content.
Coffee will have more caffeine than cacao. Coffee has anywhere from 70 to 120 milligrams of caffeine per eight-ounce cup.
The same eight-ounce cup of cacao will have about 15 milligrams of caffeine. But it also contains theobromine, a stimulant known to affect mood and alertness.
Individuals who are caffeine sensitive may do better with cacao. The combination of caffeine and theobromine can still up your energy without giving you jitters.
Calories in Coffee vs. Cacao
Another factor that differentiates coffee from cacao is the number of calories.
A cup of black coffee will have anywhere from 1 to 5 calories.
The number of calories in a cup of cacao will depend on how many tablespoons you use. Per tablespoon, raw cacao powder can have 10 to 30 calories.
Most people will use about two tablespoons of cacao powder to make a cup- so that comes out to about 20 to 60 calories per cup of cacao.
Many people add creamer and sugar to coffee which will quickly add calories. However, many people can drink cacao without adding anything to it.
Which One Tastes Better?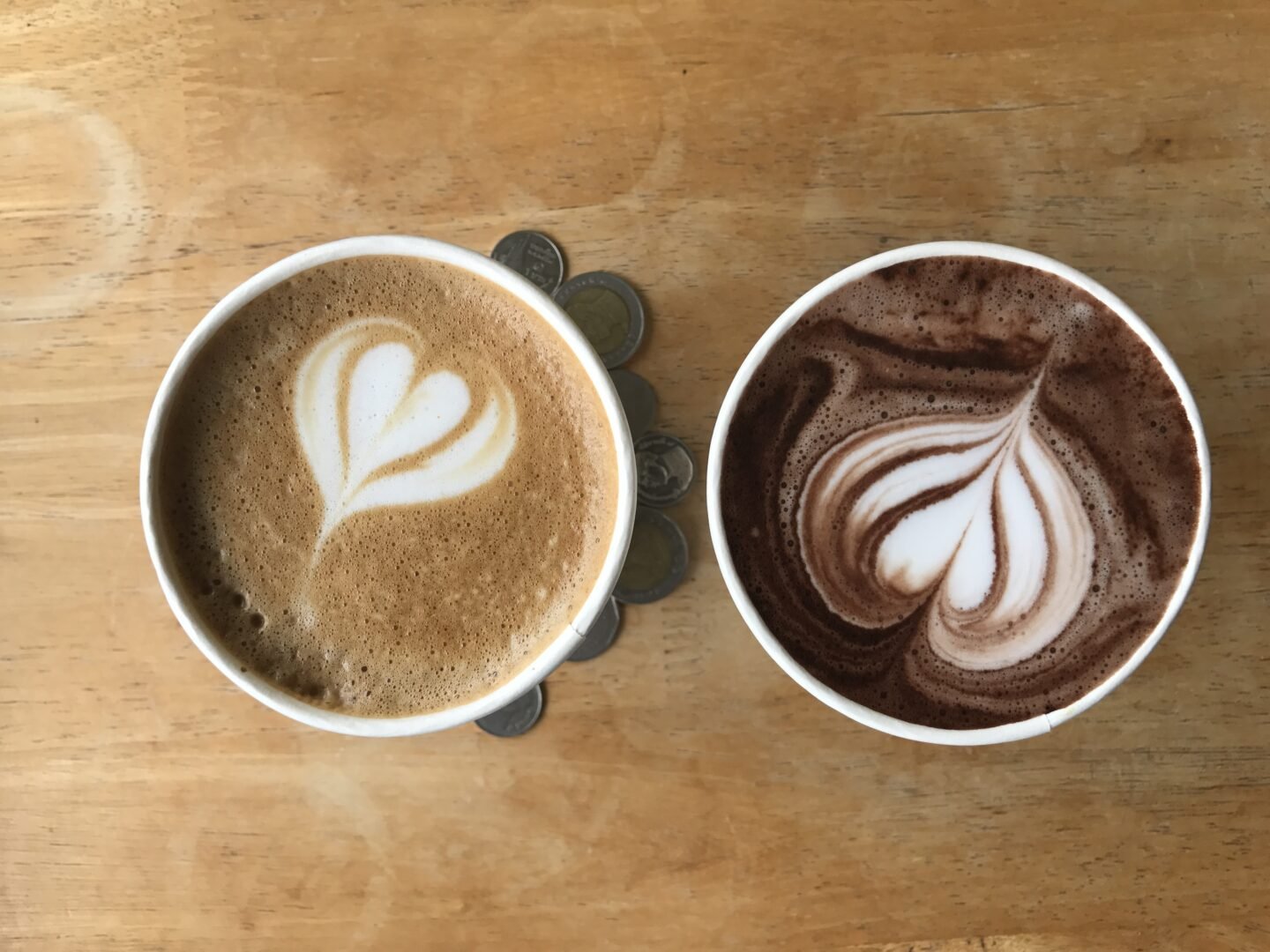 The answer to this question comes down to your personal preference.
Cacao will have a sweeter taste than coffee. And if you enjoy the taste of dark chocolate, you will definitely enjoy the taste of cacao.
However, some people enjoy the bitter and earthy flavor of coffee. And both drinks can be paired with milk and sugar if you want to further sweeten them.
When it comes to how they taste with baking, they both make excellent choices for different reasons. Cacao adds a rich chocolate flavor, while coffee in a dessert can balance the sweetness.
Experiment with both flavors to decide which one tastes better for you. Most people will come to find that they enjoy both options.
Health Benefits of Coffee
Another key factor to consider when choosing between coffee and cacao is the health benefits.
Coffee has been associated with a reduced risk for the following conditions:
Liver disease
Certain types of cancer
Type 2 diabetes
Cardiovascular disease
Neurological disease
Keep in mind that these studies were performed with people who drank moderate amounts of coffee. This was defined as no more than 3 to 4 cups per day.
Consuming more coffee may be harmful to your health, especially your sleep quality.
Coffee may be the drink that helps you avoid an array of harmful health conditions.
Health Benefits of Cacao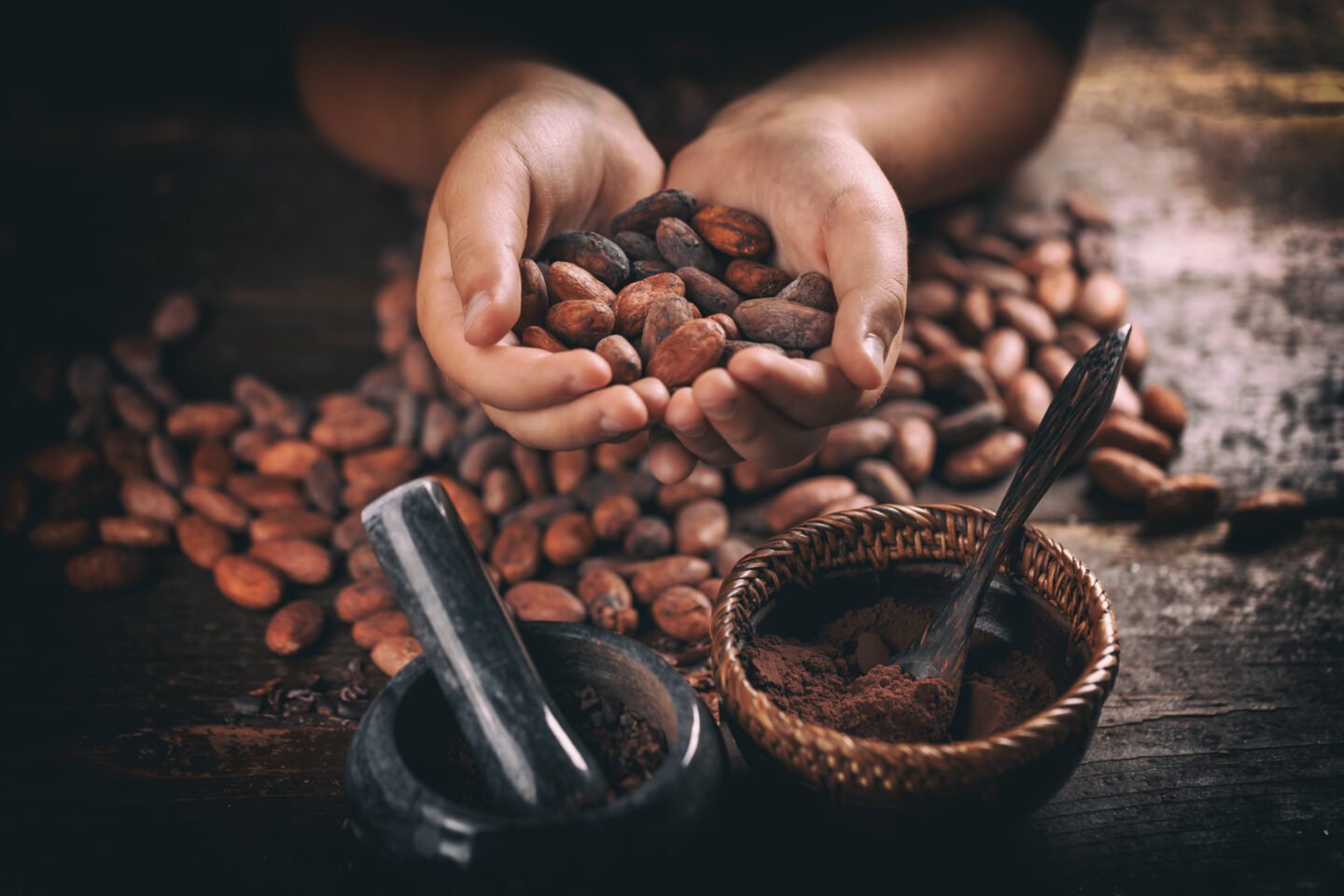 So how does cacao stack up against coffee when it comes to health benefits? As it turns out, the health benefits of cacao are just as impressive.
Raw cacao has been associated with the following health benefits:
Reduced risk of cancer
Increased antioxidant levels
Reduced peripheral vascular disease
Improved insulin response
Enhanced learning and memory
Similar to coffee, it's not good to have too much cacao. The risk with cacao is potential theobromine poisoning.
Recall that theobromine is the other stimulant found in cacao. If you have too much of it, you can experience adverse health effects.
There are no strict guidelines on how much is "too much" cacao in the research. But generally, it's recommended not to consume more than 40 grams of cacao per day.
Coffee vs. Cacao in the Morning
Now that you know all the benefits of coffee and cacao, you're probably curious about which one is better to drink in the morning.
You really can't go wrong with either one. Both cacao and coffee can be served hot or iced so they can be enjoyed in any season.
What you may need to ask yourself is how tired you are. If you feel you need a strong caffeine kick, coffee is still the better choice.
But if you suffer from coffee jitters easily, cacao might be a good new morning drink replacement.
The best advice is to try them both out and see how your body responds. And you can always trade them off each day to mix things up!
Final Thoughts
The main difference between cacao and coffee is the taste and amount of caffeine. Coffee will be a bitter drink high in caffeine, while cacao will be sweeter with less caffeine.
Even though cacao has less caffeine, it also has a stimulant called theobromine. Theobromine may help to increase alertness without the coffee jitter sensation that you get from coffee.
Coffee is also lower in calories than cacao. But if you add sugar and creamer to your coffee, your coffee may end up with more calories anyways.
Both coffee and cacao have numerous health benefits, verified by research. So drinking either beverage is a step in the right direction for your health.
After reading this article, you probably think both cacao and coffee sound like good choices. The good news is you don't have to choose. You can enjoy them both to get the best of both worlds.