Everybody knows coffee and energy drinks are packed with caffeine. You may have even heard that chocolate bars have caffeine. But do you know if raw cacao has caffeine?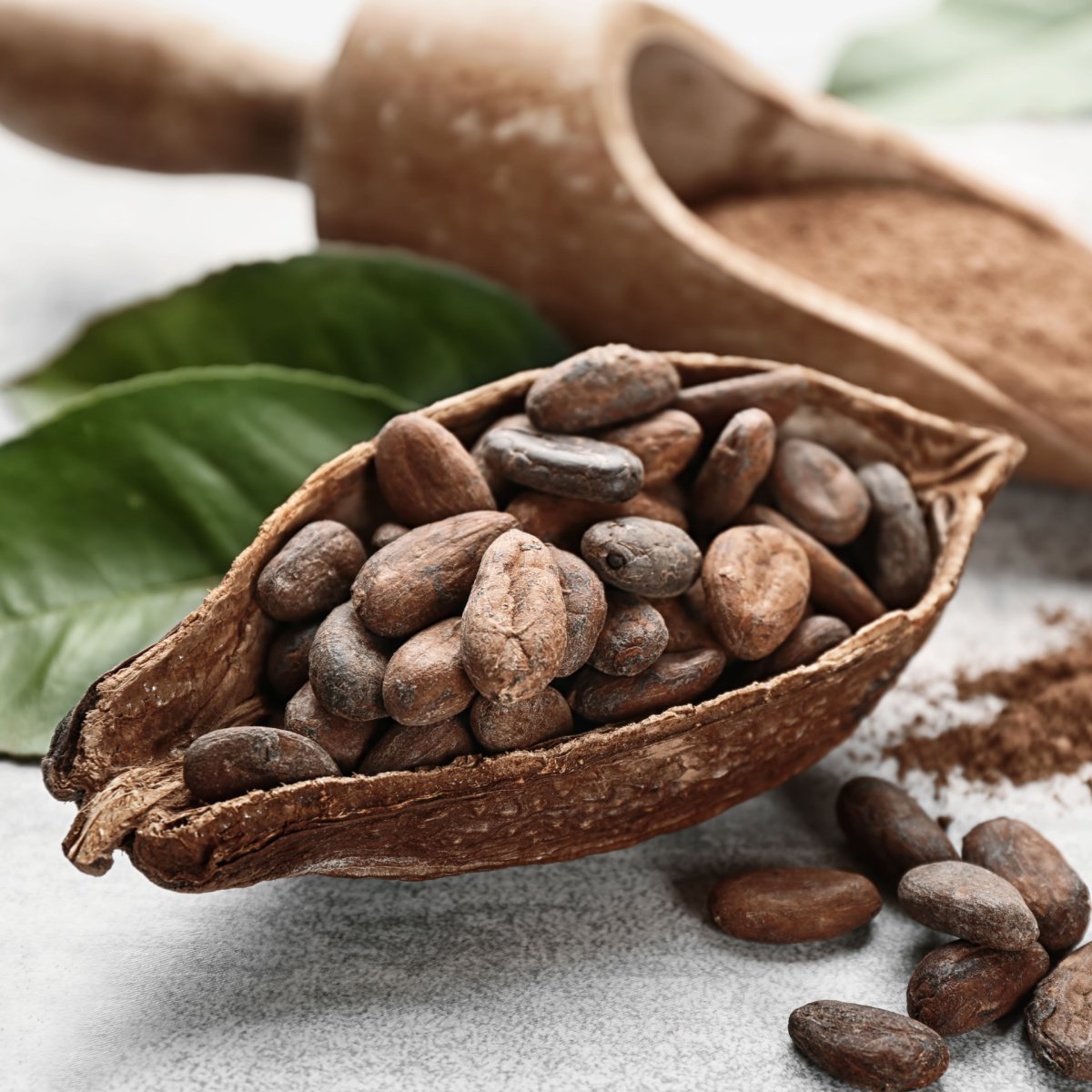 Cacao does have caffeine in it, but it is less than the amount of caffeine you will find in a cup of coffee or a dark chocolate bar. The theobromine in cacao may also contribute to boosting your energy.
In this article, you will learn all about cacao and how its caffeine content stacks up to coffee and a bar of chocolate. You will also learn about the other stimulant in cacao and the health benefits that accompany consuming cacao.
Table of Contents
What is Cacao?
Cacao is the raw and unprocessed seed used to make cocoa and chocolate products. Because it doesn't have additives like sugar, it often tastes more bitter than other chocolate products.
Cacao can be used in a powder form to bake with or to use in drinks. It also comes in the form of cacao nibs that can be used as a topping or eaten alone.
Generally, cacao is touted as the most healthy form of chocolate because it doesn't contain any unhealthy additives.
How Much Caffeine is in Cacao?
According to the USDA, cacao has 12.4 milligrams of caffeine per tablespoon in powder form. A tablespoon of cacao nibs is estimated to have the same caffeine as the powder per teaspoon.
While this is not a significant amount of caffeine compared to many other products, caffeine-sensitive individuals may want to keep this in mind.
Cacao vs Coffee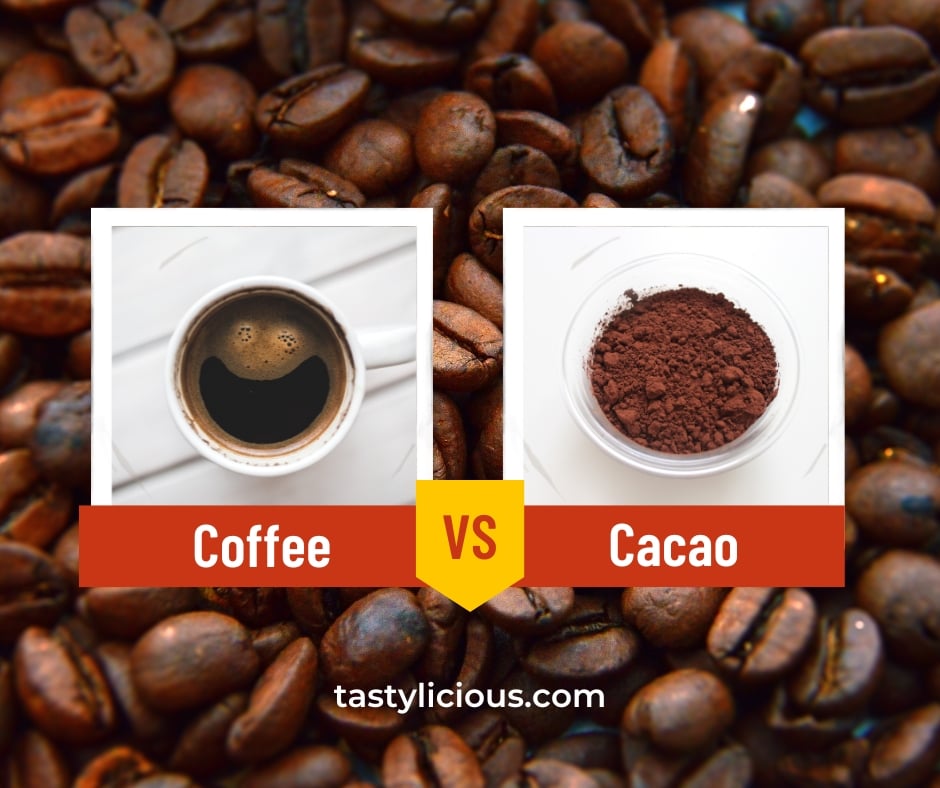 So we know that cacao has caffeine, but how does this stack up to a cup of coffee? Cacao falls far below the amount of caffeine in coffee.
One tablespoon of cacao powder has about 12.4 milligrams of caffeine, while an eight-ounce cup of drip coffee is estimated to have anywhere from 70 milligrams to 120 milligrams of caffeine.
Unless you consume excessive amounts of cacao daily, the amount of caffeine will not come close to coffee.
So if you use cacao powder or eat cacao nibs hoping for a caffeine buzz like coffee gives you, you may be disappointed.
Cacao vs Chocolate Bars
Since cacao is one of the main ingredients in chocolate bars, you might be wondering if the powder or nibs give you more or less caffeine than a bar.
The answer to this depends on the type of chocolate bar you want to eat. Dark chocolate that is higher in cacao content will generally have more caffeine than milk chocolate.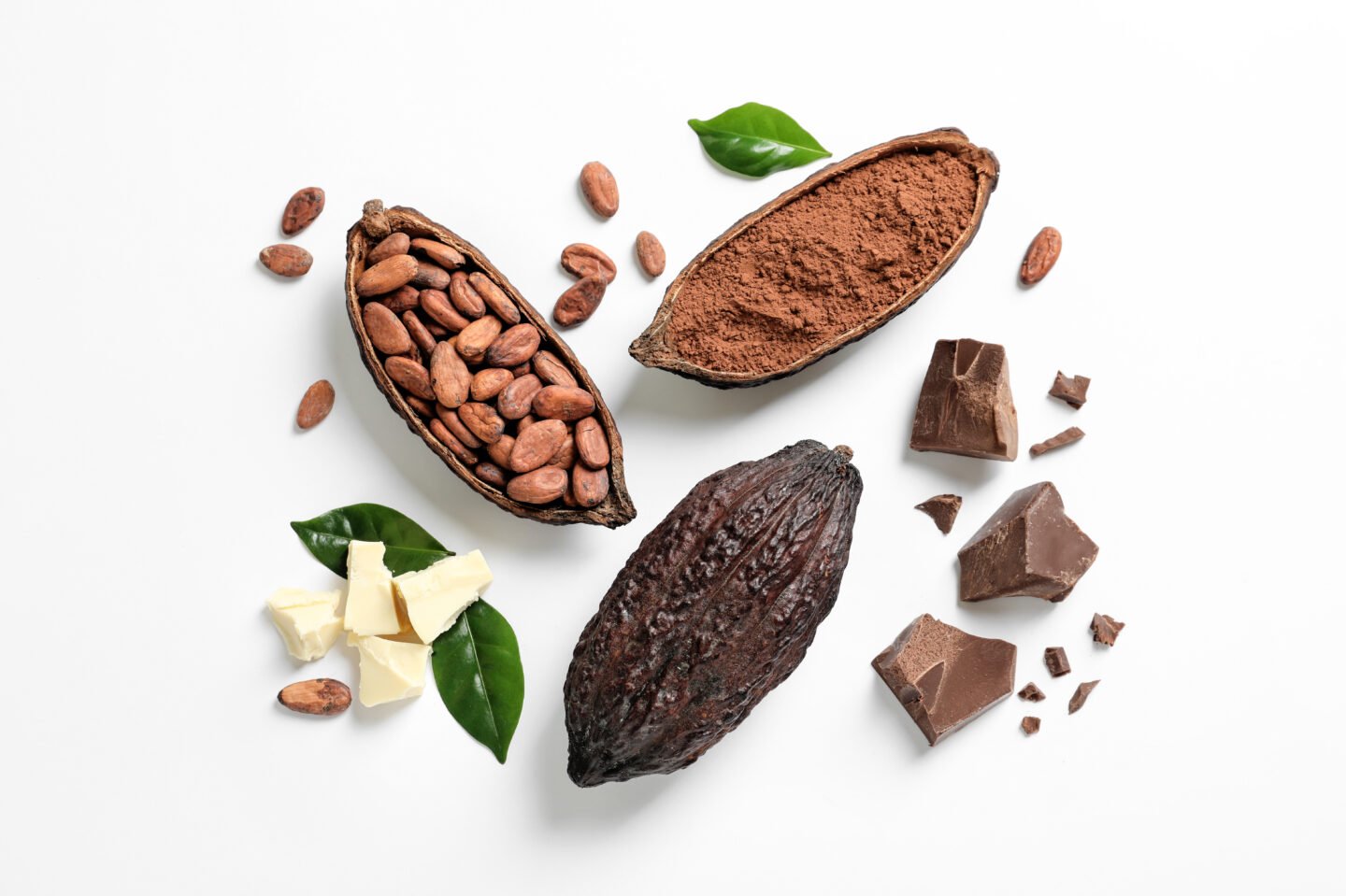 In a 3.5-oz dark chocolate bar that is 70-80% cacao, you will get about 80 milligrams of caffeine. The same-sized milk chocolate bar will contain 12 to 21 milligrams of caffeine.
So a strong and bitter bar of dark chocolate will give you close to the same amount of caffeine as a cup of coffee. But you would have to eat the whole dark chocolate bar in one sitting to get that amount of caffeine.
It's Not Just the Caffeine in Cacao That Gives You Energy
Everyone knows that caffeine will give you a much-needed burst of energy. But caffeine is not the only compound in cacao that may give your system an energy boost.
Research has found that the natural compound theobromine found in cacao is also a stimulant. Unlike caffeine, theobromine creates a more sustained energy boost without the hard crash afterward.
The combination of theobromine alongside caffeine in cacao is thought to also reduce the anxiety that sometimes occurs with caffeine.
These are all factors you may want to consider if you're looking for a source of energy that doesn't result in a hard crash or if caffeine typically gives you the jitters.
Other Health Benefits of Cacao
Aside from the benefits of caffeine in cacao, there are a wide array of health benefits from cacao itself.
The biochemical makeup of cacao has been proven to have the following health benefits:
Anti-inflammatory benefits
High antioxidant content
Improved vascular dilation in your limbs
Improved learning and memory capacity
Keep in mind these health benefits are specific to cacao. The same benefits may not be achieved by consuming cacao that has been combined with processed sugar or other processed ingredients.
All this to say, adding cacao powder to your smoothies or other baked goods may benefit your health.
Is the Caffeine in Cacao Healthier Than the Caffeine in Coffee?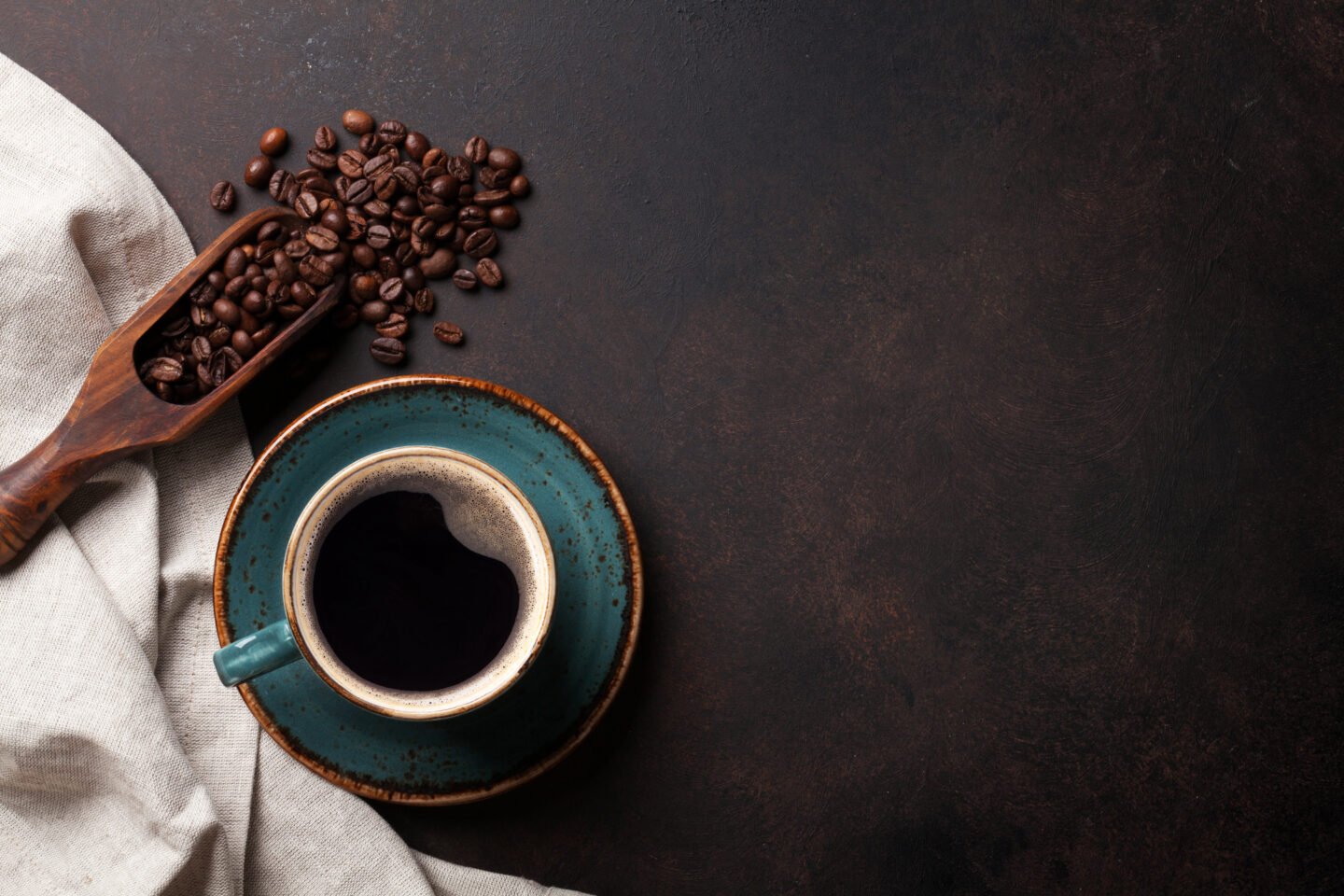 Neither cacao nor coffee is necessarily better than the other when it comes to getting your caffeine. It primarily depends on how much caffeine you should be consuming for your health and what's paired with the caffeine.
If you shouldn't be consuming significant amounts of caffeine, you may want to opt for cacao as it will have much less caffeine.
Both coffee and cacao are rich in antioxidants and anti-inflammatory in nature. So in their pure form, their health benefits are about equal.
However, each of these ingredients can come paired with unhealthy ingredients like sugar or heavy creams. When you have cacao in milk chocolate or coffee loaded with sugary syrups and cream, odds are they are not healthy for you.
When choosing which source of caffeine is better for your needs, consider what's accompanying the cacao or coffee first. If it's black coffee or pure cacao, both are good for you, so choose based on how much caffeine you want.
Final Thoughts
Cacao does have caffeine, but it's much less than a cup of coffee and a full bar of dark chocolate.
One tablespoon of cacao powder or nibs will have about 12.4 milligrams of caffeine. A standard cup of coffee has about 70 milligrams to 120 milligrams of caffeine. So unless you use a lot of cacao powder, you won't get a huge energy kick.
Chocolate bars are made using cacao, so they will have caffeine. The darker the chocolate, the more caffeine it will have. A full 3.5-ounce bar of dark chocolate will have about 80 milligrams of caffeine.
Caffeine isn't the only substance in cacao that will give you energy. Cacao also contains theobromine which is a stimulant that gives you longer-lasting energy without the hard crash.
At the end of the day, coffee is far more likely to give you the caffeine buzz you seek than cacao. But cacao could be a nice caffeine source when you just want a tiny natural energy boost.