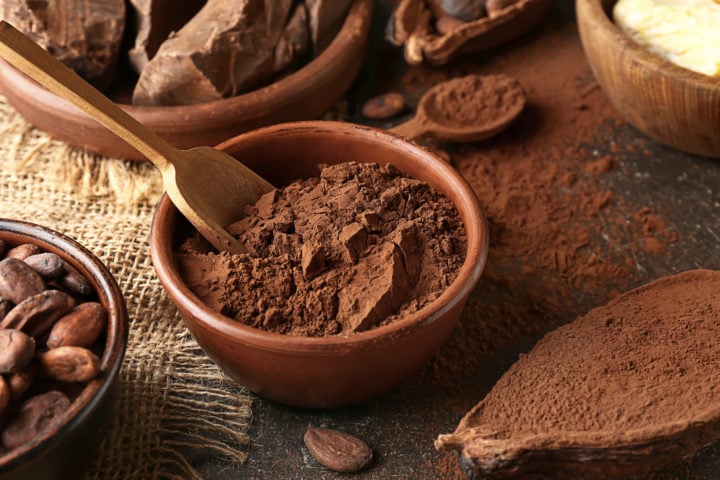 Chocolate has a long history, dating back to the early 19th century. It is widely considered the most liked sweet treat globally, but that doesn't come as a surprise. We all love chocolate. And as a vital component of chocolates, every cook should be armed with a list of the best cocoa powder substitutes.
Fortunately, there is a long list of excellent cocoa powder replacements. Some are really just variants of cocoa powder, like the black cocoa powder or dutch-process cocoa powder. Others, like chocolate drinks and chocolate syrup, are bland alternatives that still work when you're in a pinch.
These, and everything in between, are cocoa powder substitutes that guarantee you don't run out of chocolate goodies to make. We invite you to read on and learn about the best cocoa powder substitutes everybody should know.
Table of Contents
Best Cocoa Powder Substitutes
1) Dutch-Process Cocoa Powder
Also called "alkalized cocoa powder," "European-style cocoa powder," and "Dutched," the dutch-process cocoa powder is essentially a cocoa powder that has been stripped of its acidity. The neutralization is done by washing cocoa powder in a potassium carbonate solution, giving it a darker hue and a smoother texture.
But as a neutral mixture, dutch-process cocoa powder is not as reactive to alkaline leaveners like baking soda and yeast as the regular cocoa powder is—these leaveners or agents induce dough and batter to rise.
This isn't an issue for recipes with acidic ingredients like cream of tartar, white vinegar, lemon, or juice. But for other neutral recipes, we suggest adding a double-acting leavening agent such as baking powder.
Baking powder consists of sodium bicarbonate and powdered acid. Moreover, commercial baking powder will likely have cream of tartar as its powdered acid.
When using dutch-process cocoa powder as a replacement, expect to see darker colors with a less bitter taste. And because it is still cocoa powder, we recommend following a 1:1 ratio when using dutch-process cocoa powder as a substitute.
2) Unsweetened Chocolate Chips (for Baking)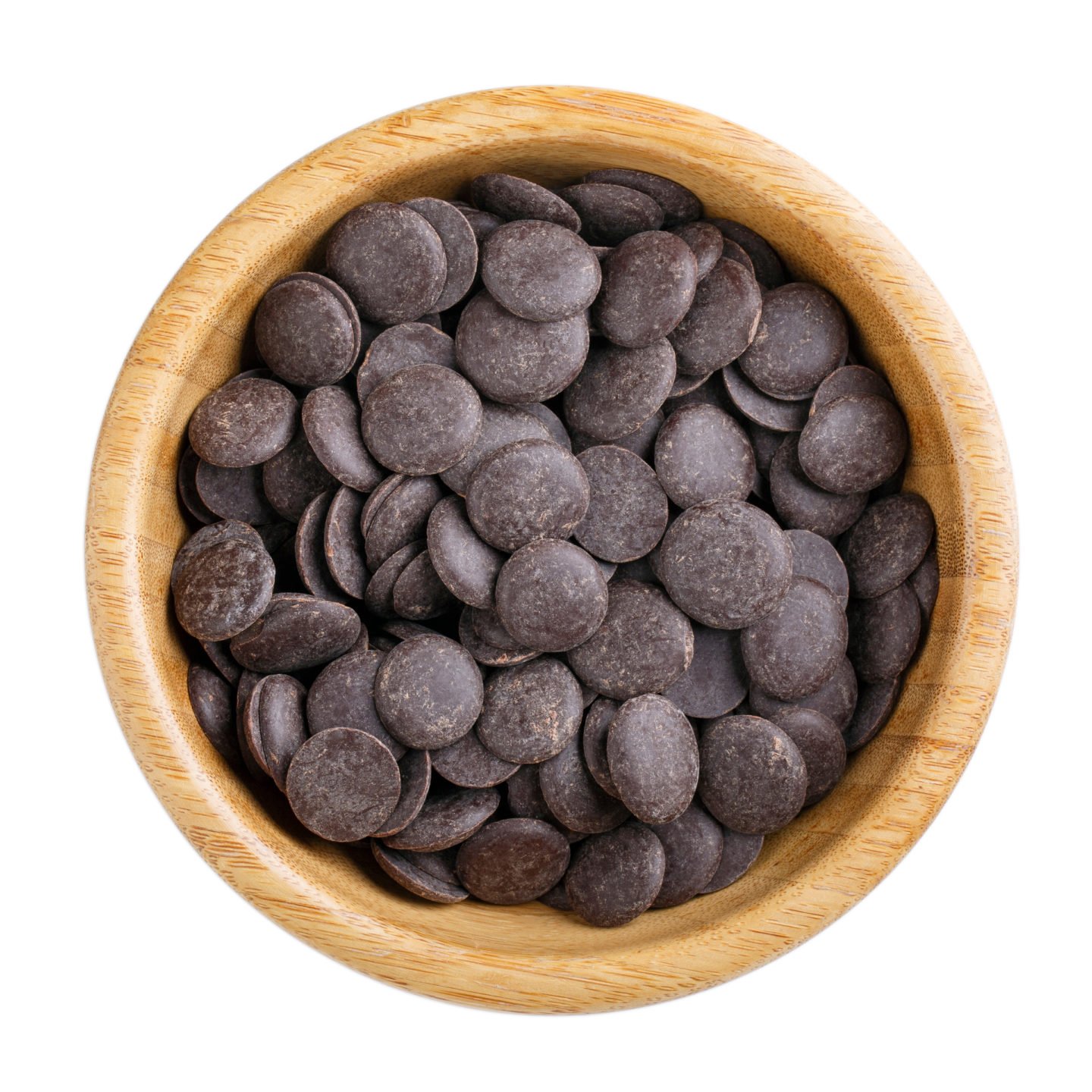 Unsweetened chocolate chips will certainly bring that distinct chocolate flavor to your goodies. But melting or grinding them is a clever way to achieve the consistency of cocoa powder, making unsweetened chocolate chips an acceptable replacement for baking.
You may place your chocolate chips in sealed plastic for the grinding process and pound them with a baking pin. Food processors and blenders also do the trick.
Keep in mind, though, that chocolate chips contain cocoa butter, a source of fat. So when working with recipes that incorporate fats like coconut oil, butter, vegetable shortening, and lard, consider adjusting your proportions accordingly.
Half of a cup of chocolate chips is equivalent to three tablespoons of cocoa powder.
3) Sweetened and Semi-Sweetened Chocolate Chips (Baking)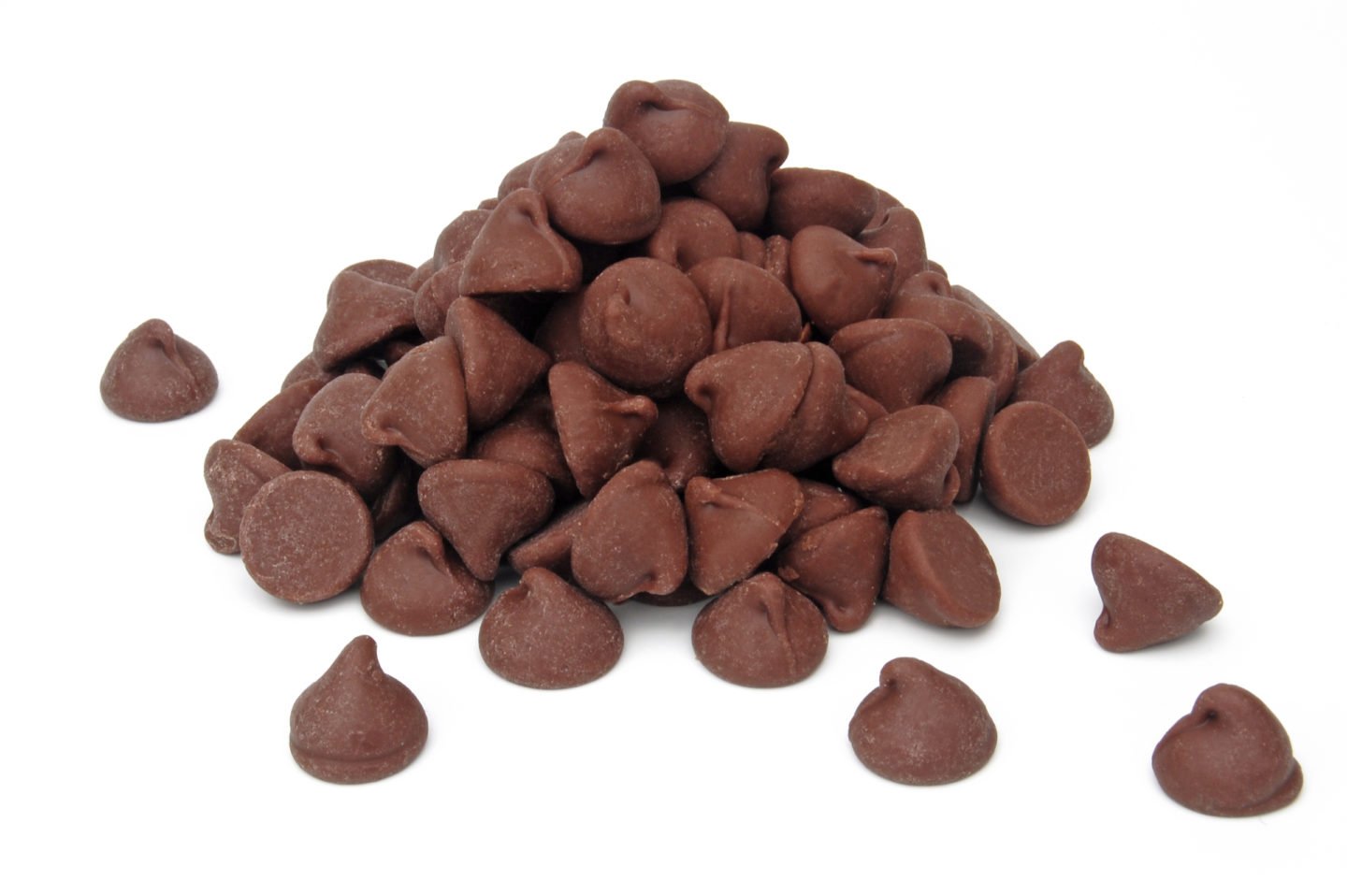 The principles for using sweetened or semi-sweetened chocolate chips as an alternative are very similar to those applied to unsweetened chocolate chips. But consider the varying levels of sweetness when using sugar-laden chocolate chips.
Nevertheless, the same processes—either melting or grinding—and ratios apply, making sweetened and semi-sweetened excellent cocoa powder substitutes.
4) Dark Chocolate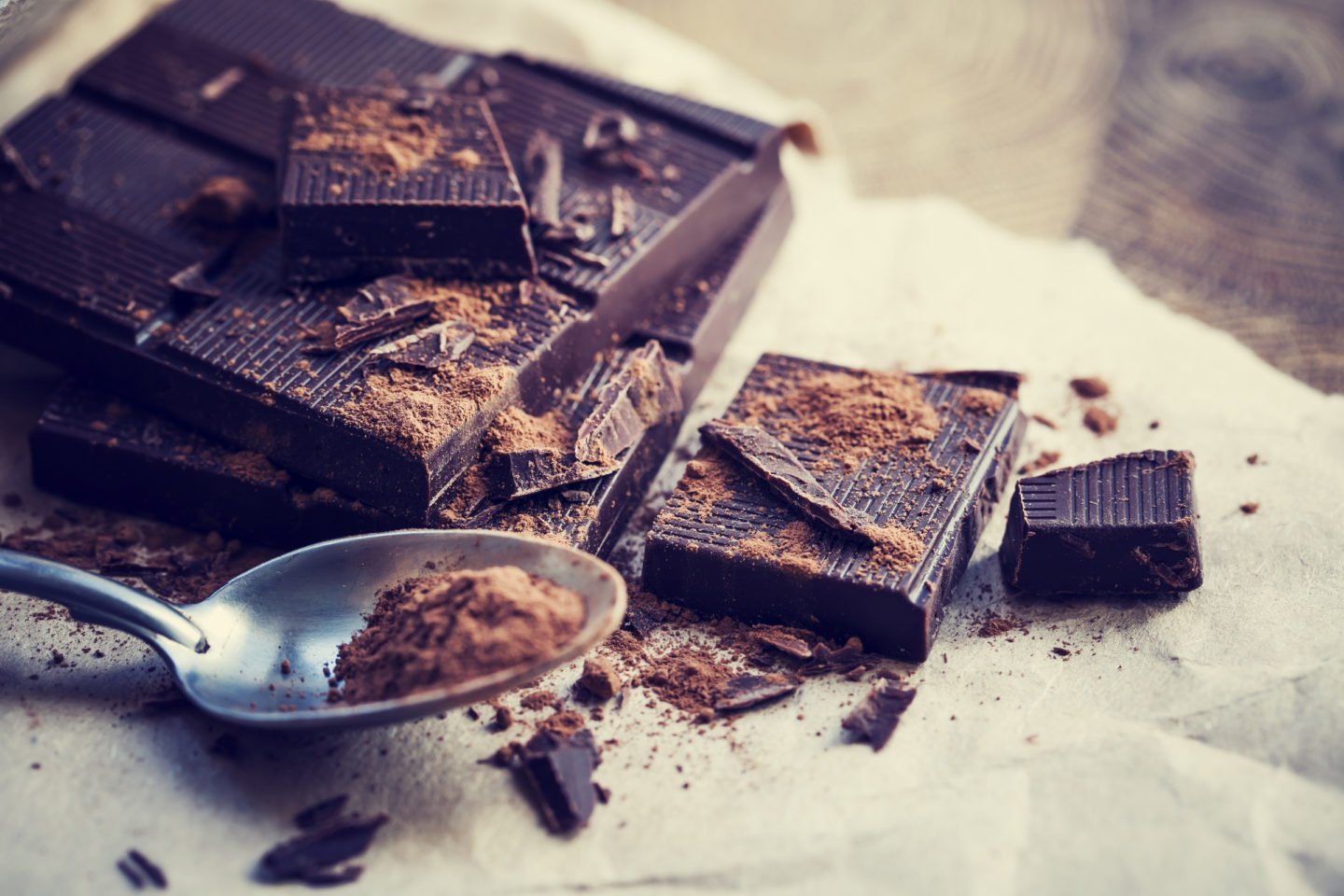 Not all dark chocolates are created equal, but the ones with higher cocoa content make for good cocoa powder substitutes—high cocoa content gives off a more intense chocolate flavor.
Also, cocoa powder has virtually zero sugar content, so we recommend dark chocolate options with less sugar. As a substitute for cocoa powder, the ratio requirements will vary depending on the amount of cocoa content the dark chocolate has.
5) Chocolate Drink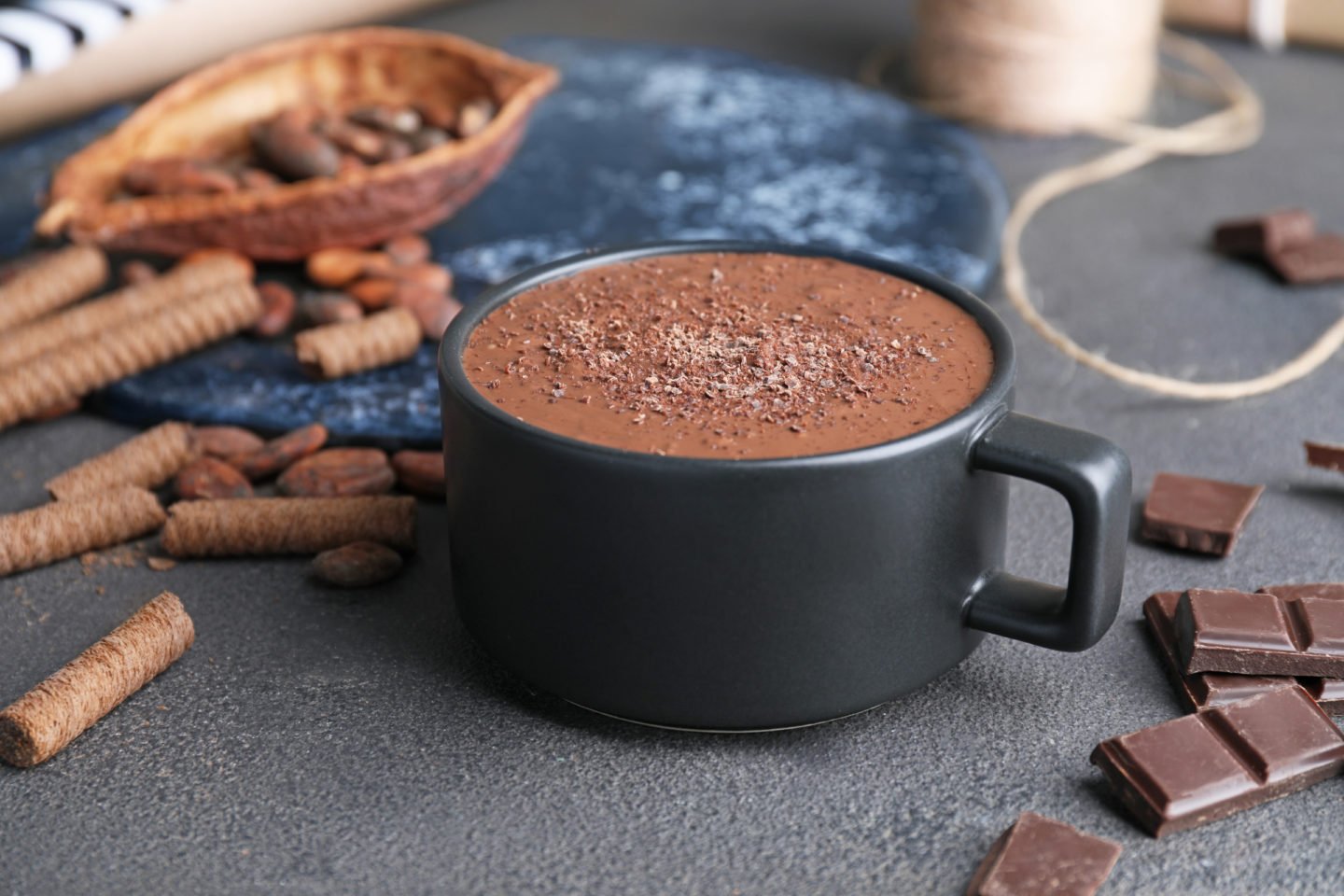 Chocolate drinks are a bland alternative to cocoa powder, but they do work in an emergency. Its main ingredients include, but are not limited to, cocoa, sweeteners, artificial flavorings, salt, colorings, milk, and other micronutrients.
And while chocolate drinks do contain cocoa, its flavor isn't as intense. While you could add more of it to replicate the flavors of cocoa powder, you may also be affecting your sweets' overall taste and texture.
6) Carob Powder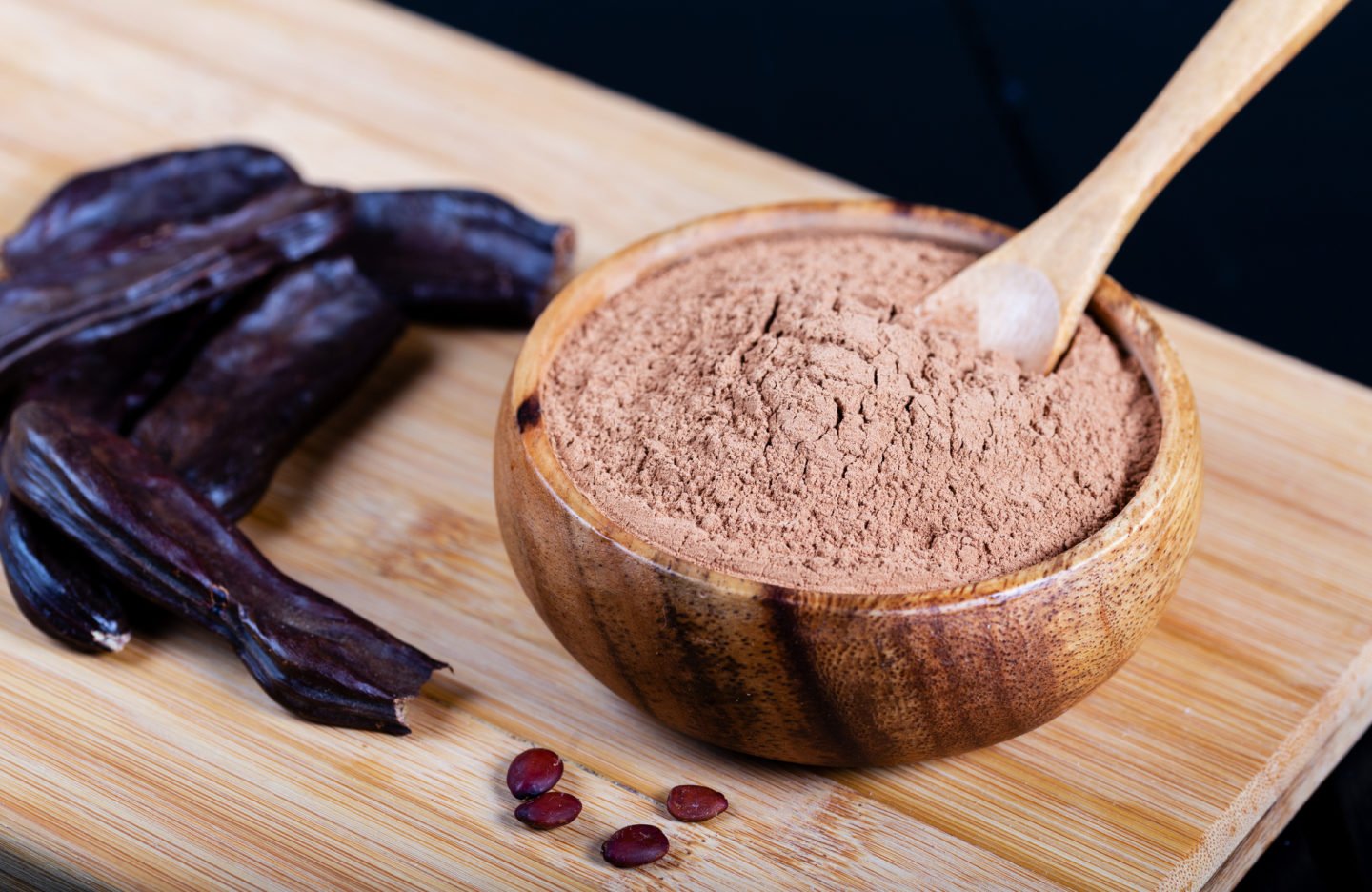 Carob powder, also called carob flour, is the best cocoa powder substitute for vegans. Although it looks like cocoa powder, carob powder has a mildly different, sweeter taste. Still, it is the preferred alternative for vegans.
Let us dissect how carob powder is made to understand why it is a popular choice. Carob powder is produced by softened carob pods—the carob pods are cleaned, soaked, and boiled. These carob pods are fantastic dairy-free alternatives, so they're great for lactose-intolerant people and vegans. The next step is to remove the carob seeds from the pods. Once they are separated, the next move is to dry the pods to be ready for grinding.
There are reasons to use carob powder over cocoa powder and vice-versa. For instance, one reason to use carob powder is that carob is caffeine-free, which can be good for your blood pressure. On the contrary, the carob also has higher carbohydrates and sugars.
We recommend a 1:1 ratio when using carob powder as a cocoa powder substitute. Of course, consider the differences in tastes, particularly the natural sweetness of carob powder, and adjust accordingly.
7) Carob Chips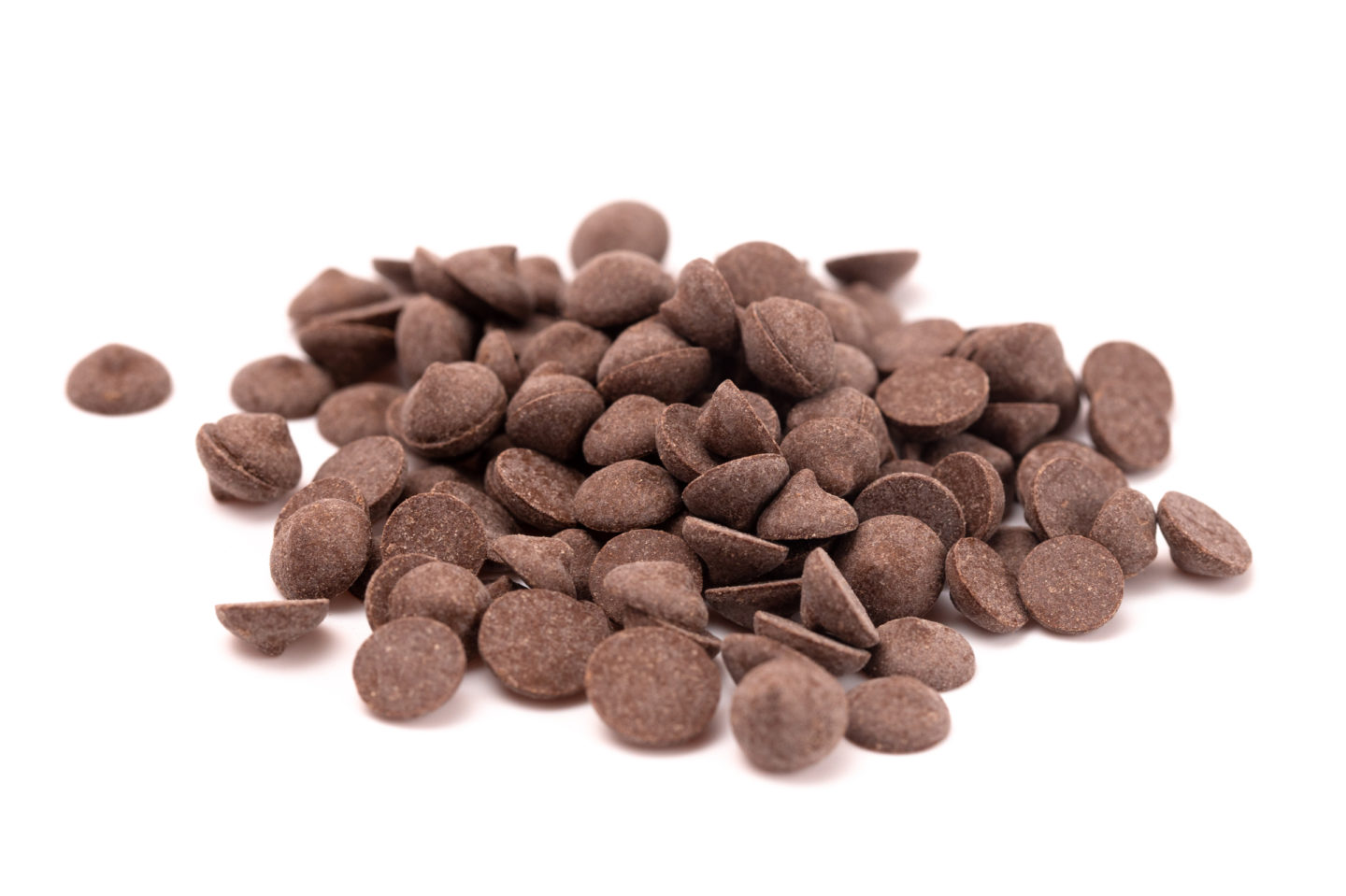 Carob chips are essentially carob powder with a blend of other ingredients such as butter or coconut oil as fats, erythritol or stevia as sweeteners, and vanilla as a flavoring. These additional ingredients will most likely alter your yields, so adjust your recipes accordingly.
8) Couverture Chocolate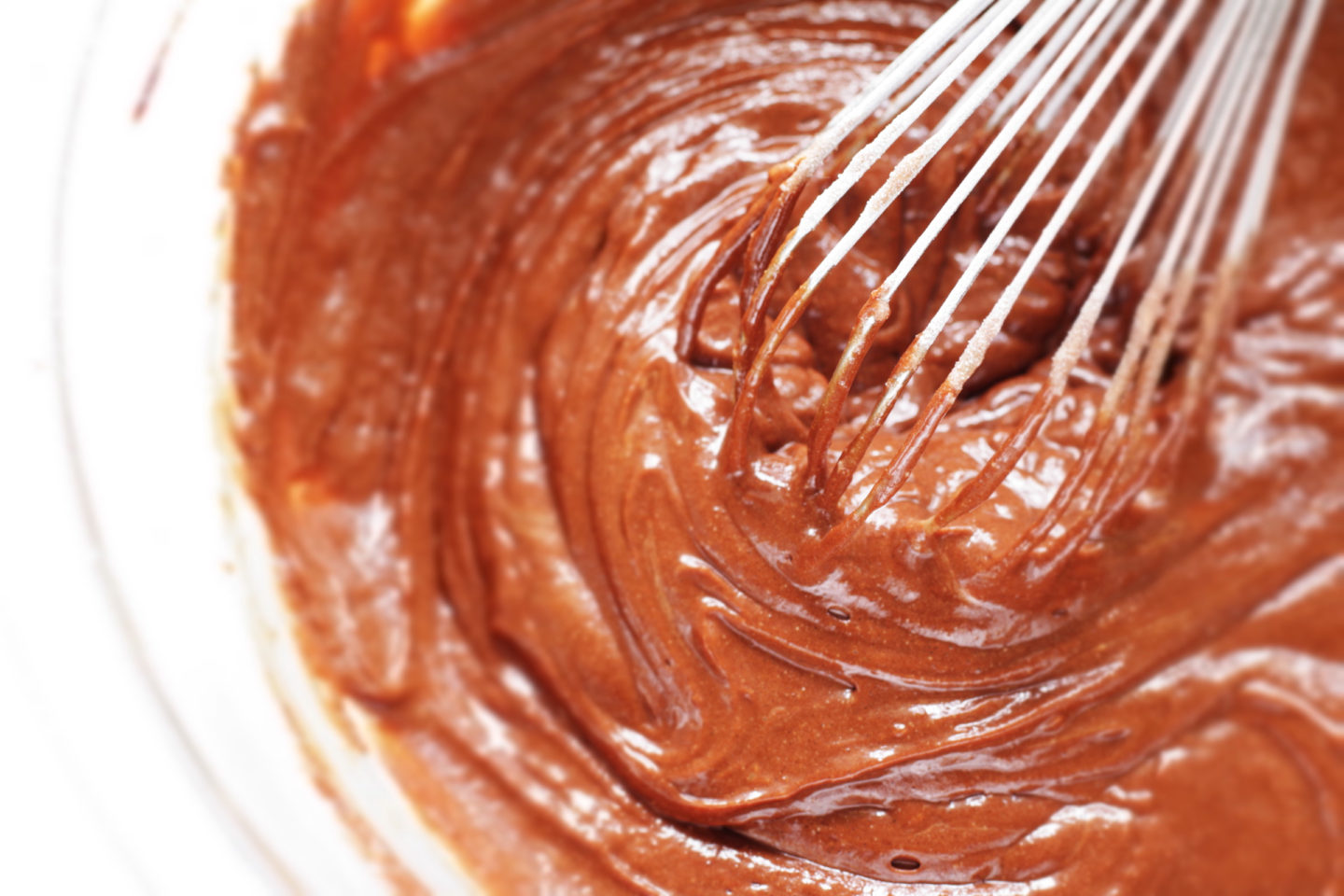 Couverture chocolate has significantly more cocoa butter than cocoa powder. Most couverture chocolate will have over 30% cocoa butter. In contrast, regular cocoa powder will generally contain around 10% cocoa butter.
With its higher fat content, couverture chocolate is both smoother and glossier, giving it its high-quality appeal. Chocolate couverture also melts faster due to its cocoa butter content.
Other than cocoa butter, couverture chocolate also has cocoa solids, sweeteners, milk powder for milk chocolate variants, and an emulsifier such as lecithin.
To be sure, you will need to account for the higher fat content when using couverture chocolate as a replacement. The added cocoa butter may affect the quality of your baked goods.
9) Black Cocoa Powder
Black cocoa powder is cocoa powder that has been refined so more in what is commonly called "Ultra-Dutch-Processed." Not surprisingly, black cocoa powder can work in place of cocoa powder.
The Dutch process strips cocoa powder of its acidity, changing it from acid to alkaline. This method also results in a darker color, smoother consistency, and strips cocoa powder of its bitter taste.
When used as a replacement to cocoa powder, we recommend a 1:1 ratio for black cocoa powder. But keep in mind that black cocoa powder will not react with some leaveners such as baking soda and yeast, just like Dutch-process cocoa powder. See the review on dutch-process cocoa powder for more information.
10) Raw Cacao Powder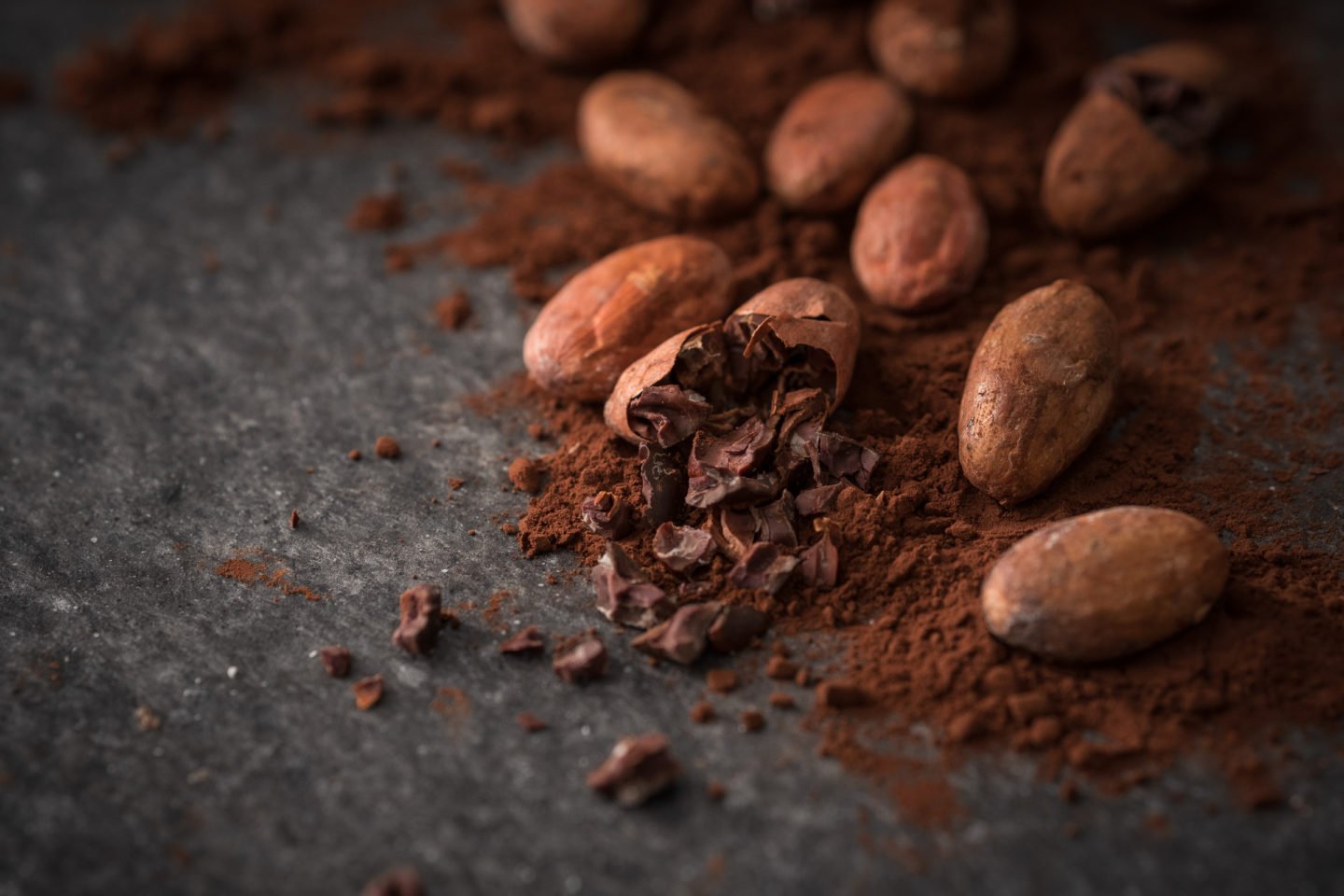 Both cocoa powder and raw cacao powder come from fermented cacao beans. They differ in how they are processed. Specifically, raw cacao powder is fermented cacao beans that are ground right away, without any other intermediary steps.
On the other hand, cacao powder is fermented cacao beans that are roasted first before crushing. Also, the high-heat process makes cacao beans lose some of their bitterness and nutrients.
Raw cacao powder will have a sharper flavor. We recommend adding water or sugar to balance it out.
11) Chocolate Syrup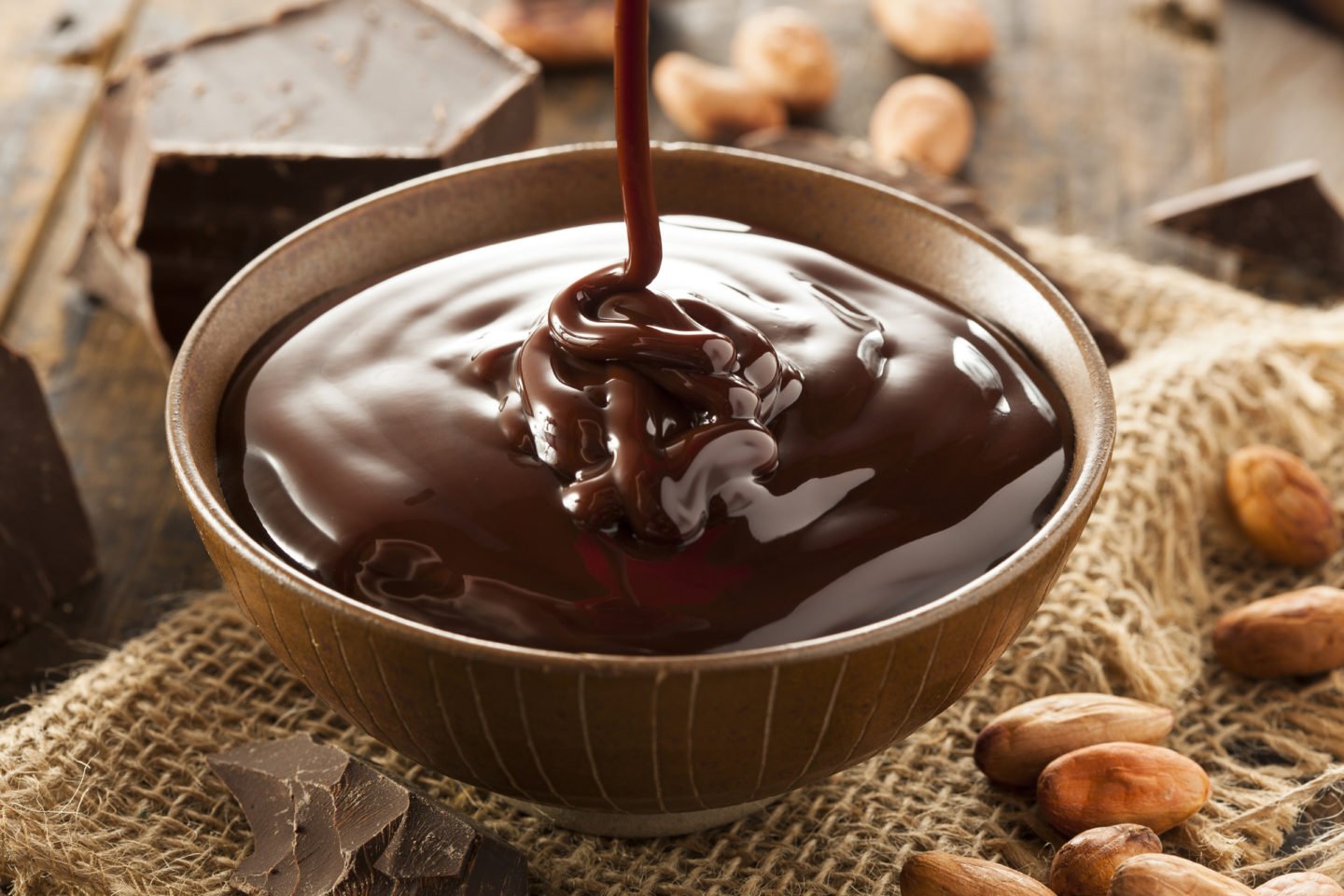 Store-bought chocolate syrups usually have very little cocoa in them as they're usually made of artificial chocolate flavorings. These syrups are typically heavily sweetened and contain a handful of additives.
There are clearly many variations of chocolate syrup in the market, and its quality dictates the ratio you'll need to use it as a replacement for cocoa powder. Needless to say, chocolate syrups with high cocoa content make for better substitutes.
When using chocolate syrups that have a lot of artificial flavorings, we recommend adjusting your ratios accordingly, with reduced sugar and water portions.
12) Molasses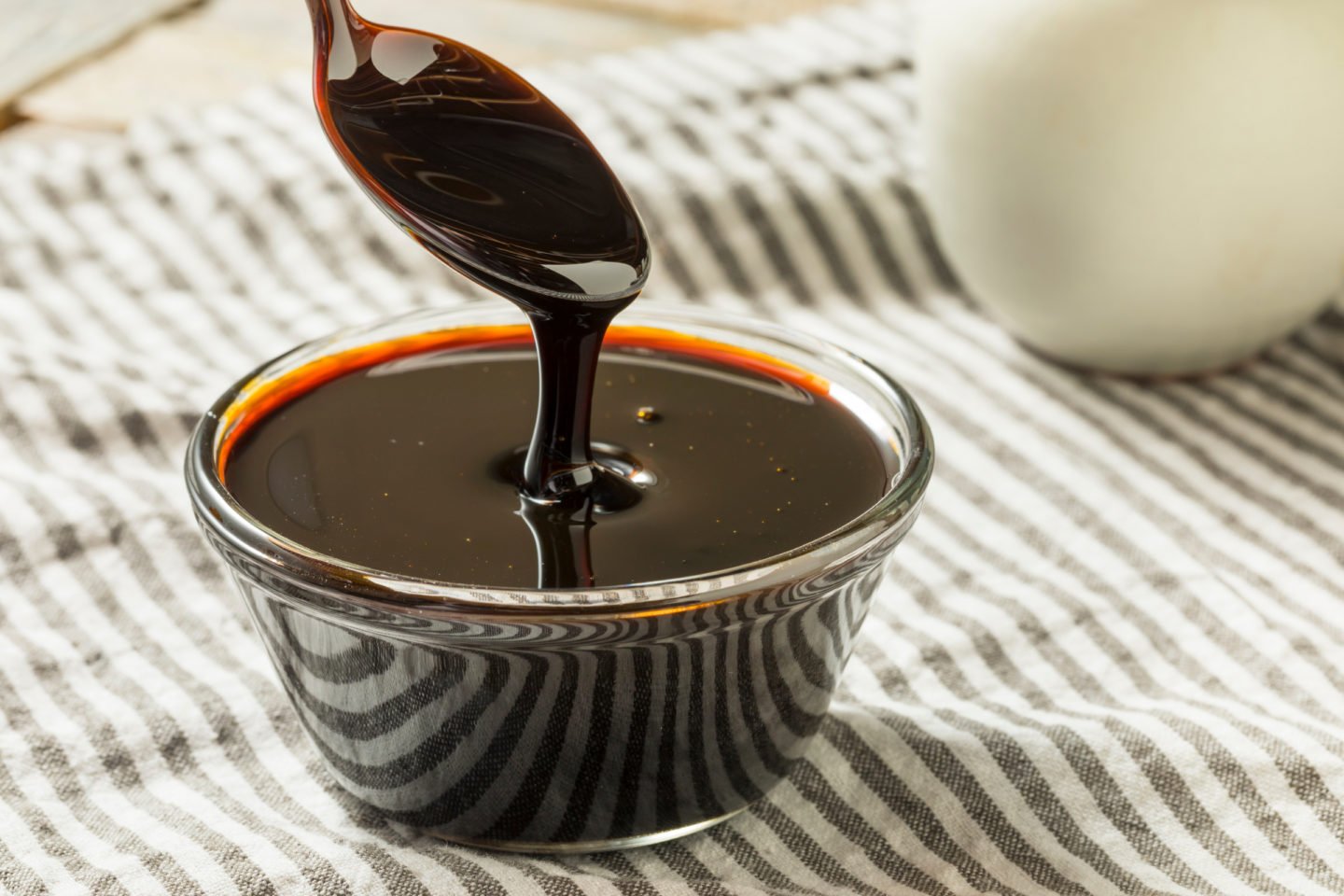 Molasses, or black treacle, is an unpopular alternative to cocoa powder, but the mismatch seems to be overblown. Molasses is dark liquid sugar extracted from sugar beet and sugar cane. They taste sweet and smoky, which is why it's an odd substitute for cocoa powder.
But a tablespoon of molasses can decently replace two tablespoons of cocoa powder. Molasses is hygroscopic in nature. This means they have strong moisture absorptive capacities, something to watch out for when baking. Also, because it is sweeter than cocoa powder, consider the amount of sweeteners you add to your recipes.
13) Nutella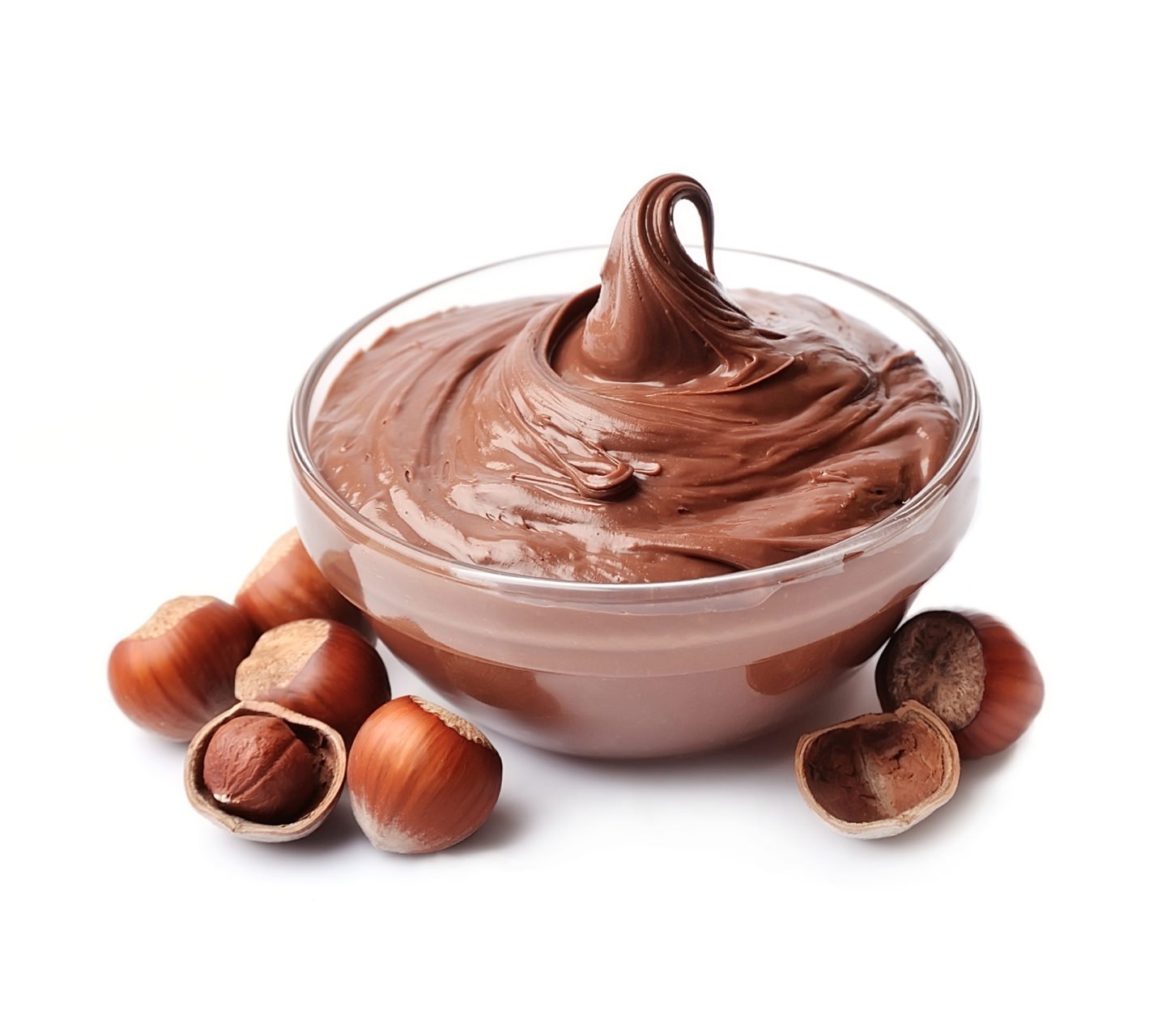 Hazelnut spreads may not be the preferred cocoa powder substitute for purists, but there's no denying they're delicious and make our mug cakes, cookies, and brownies better. Nutella, arguably the most recognized hazelnut spread globally, is made of cocoa, sugar, palm oil, skimmed milk, lecithin, and artificial flavorings.
The spread's composition actually varies per country. But regardless of location, a common theme is that sugar and palm oil comprise the big chunk. At the same time, cocoa is typically less than 10% of Nutella. In other words, Nutella is a more sugary alternative to cocoa powder. So if you're after that bitter taste, then you'll need to dial it down a notch with the Nutella.
14) Hot Cocoa Mix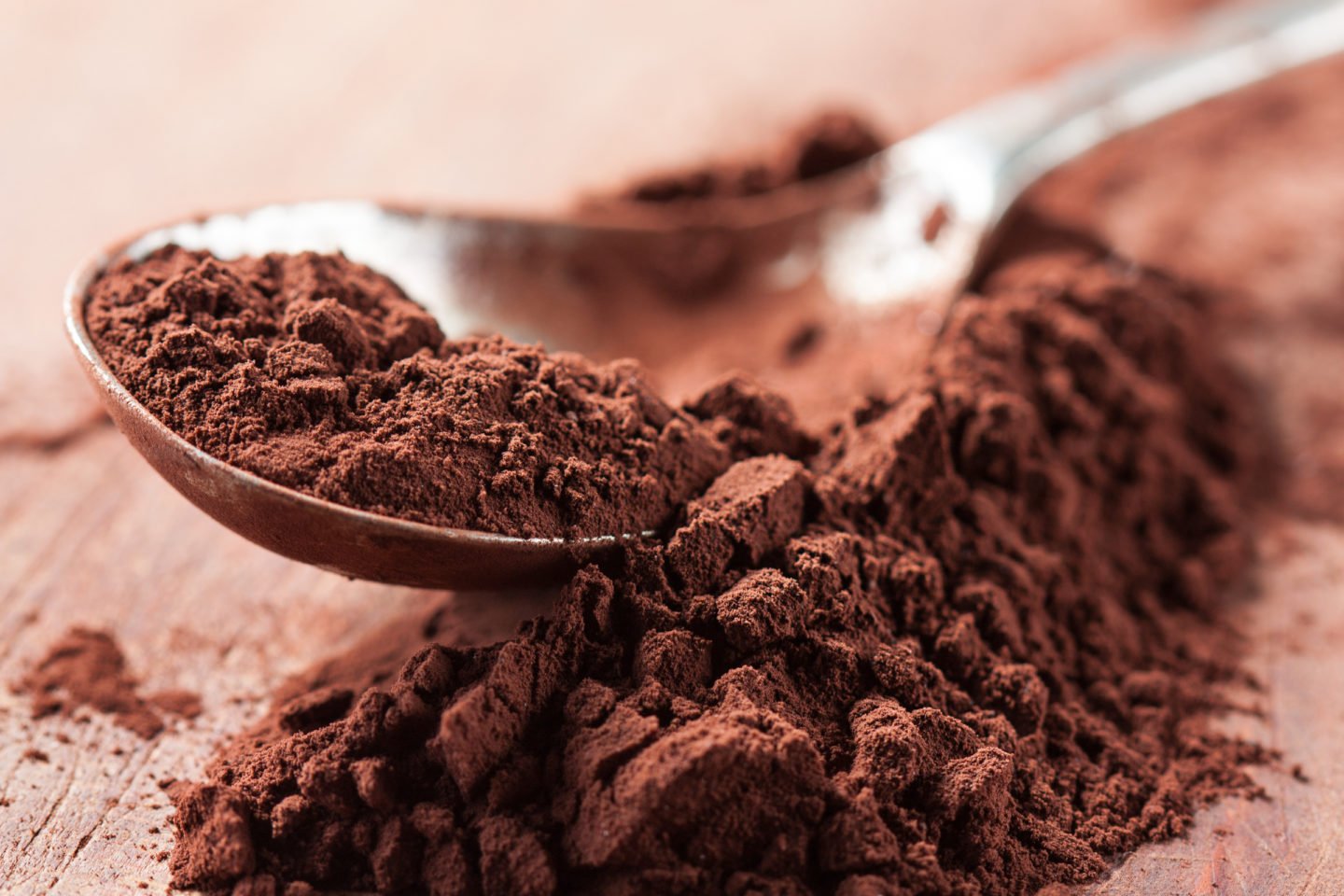 Similar to dark chocolate, your choice of hot cocoa mix will have a crucial impact on its effectiveness as a cocoa powder substitute—different hot cocoa mixes will have varying amounts of cocoa powder. For high-quality hot cocoa mixes, the difference from cocoa powder is pretty insignificant.
Hot cocoa mixes combine processed cocoa powder, sugar, salt, dry milk, and other flavor enhancers. When using it as a substitute for cocoa powder, we recommend targeting your recipe's intended cocoa powder amount.
15) Hot Chocolate Mix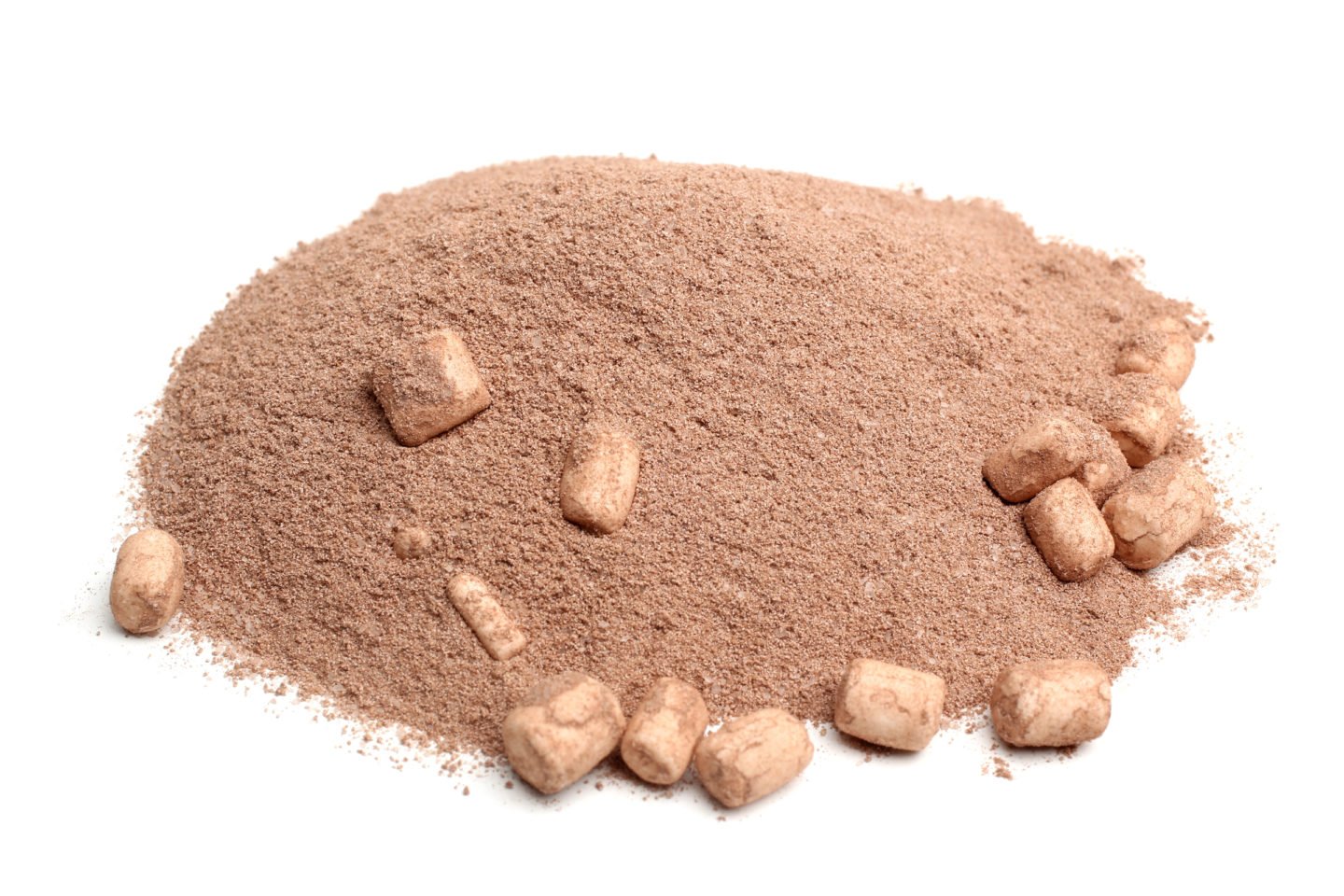 Although they sound the same, hot cocoa and hot chocolate are not the same. They differ in key ingredients—cocoa solids for hot cocoa and chocolate for hot chocolate. Yes, chocolate does have cocoa, but its blend of cocoa butter and other ingredients make their differences significant. Still, the hot chocolate mix is a decent cocoa powder substitute.
Due to its blend of cocoa solids and cocoa butter, hot chocolate mixes are sweeter and denser than hot cocoa mixes. So when using them as a cocoa powder substitute, consider reducing the fats component of your recipes, including butter and shortenings.
16) Chocolate Protein Powder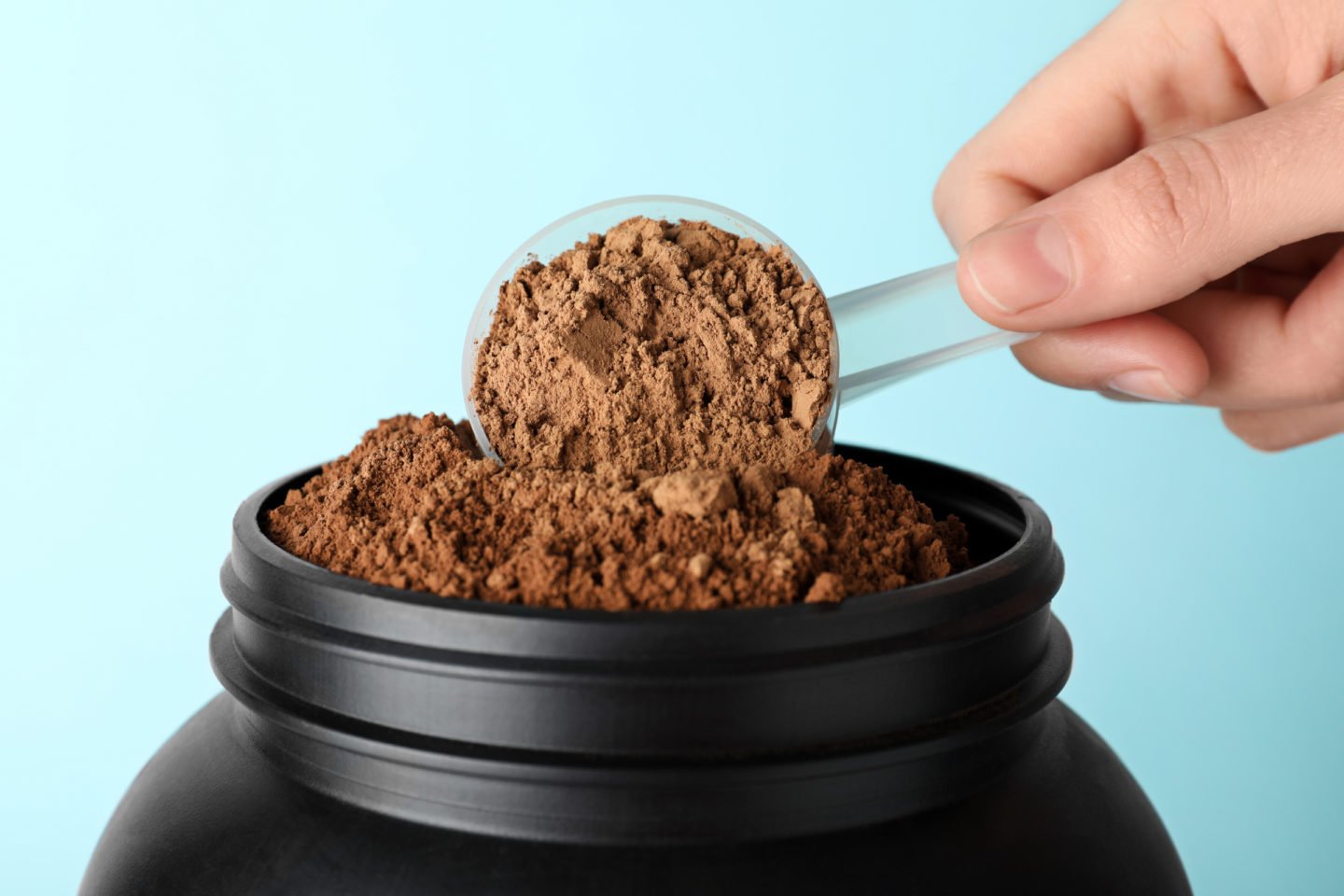 Chocolate protein powder has artificial chocolate flavorings and some cocoa powder. This is a cocoa powder substitute that people on healthy diets will surely love.
However, chocolate protein powder will have low amounts of cocoa powder. We recommend combining it with other alternatives with higher cocoa powder content. In any case, these are perfect for mug cake microwavable recipes.
17) Espresso Powder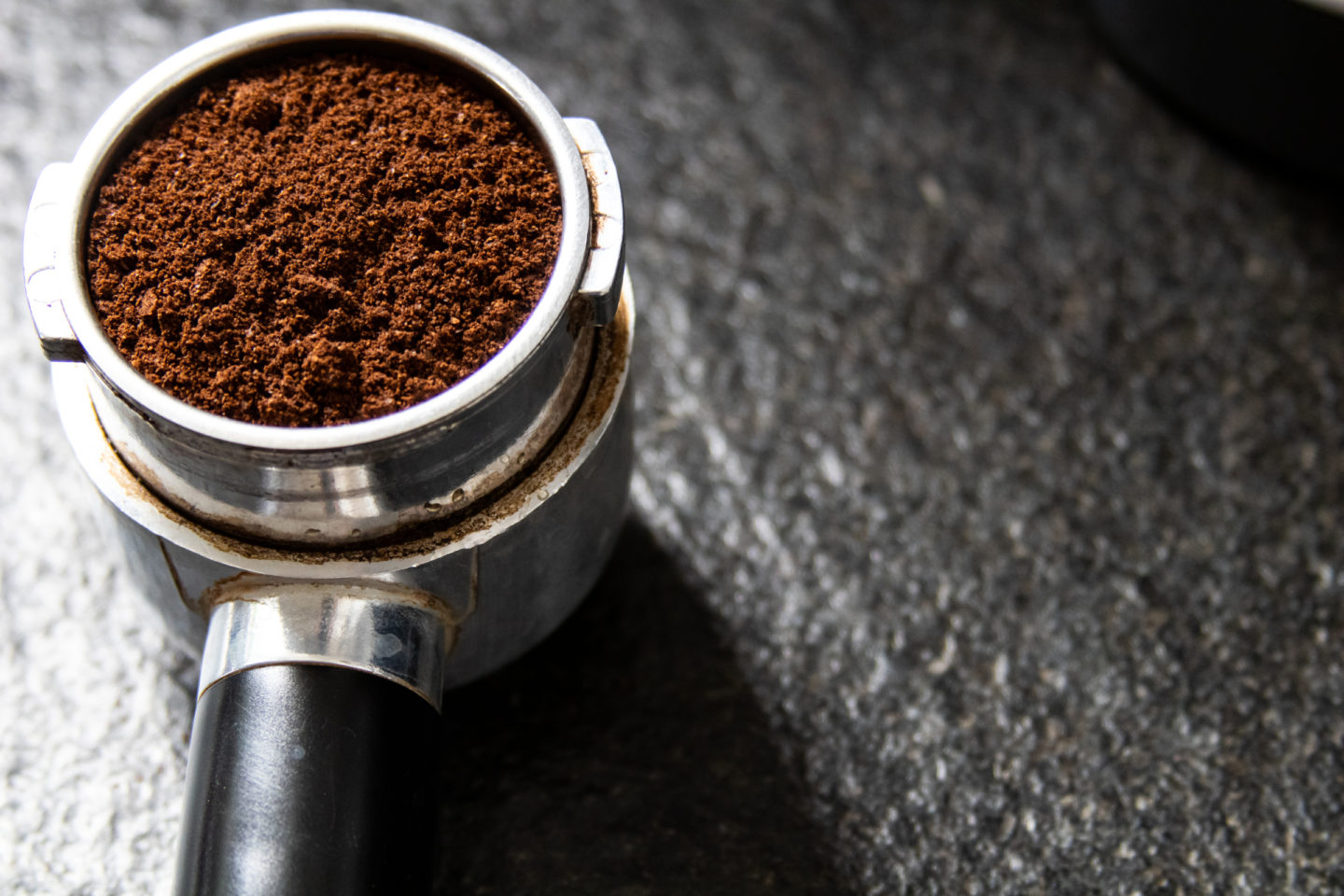 Coffee beans are turned into espresso powder through an elaborate process that involves roasting, grinding, brewing, and drying. Like cocoa powder, espresso powder has a strong bitter taste. Also, both have dark tones and are acidic.
However, espresso powder has high levels of caffeine that are not suitable for kids. It is also a bit more bitter. We recommend using less espresso powder as a cocoa substitute replacement. If you expect kids to consume, we recommend skipping espresso powder altogether.
18) Regular Chocolate Bar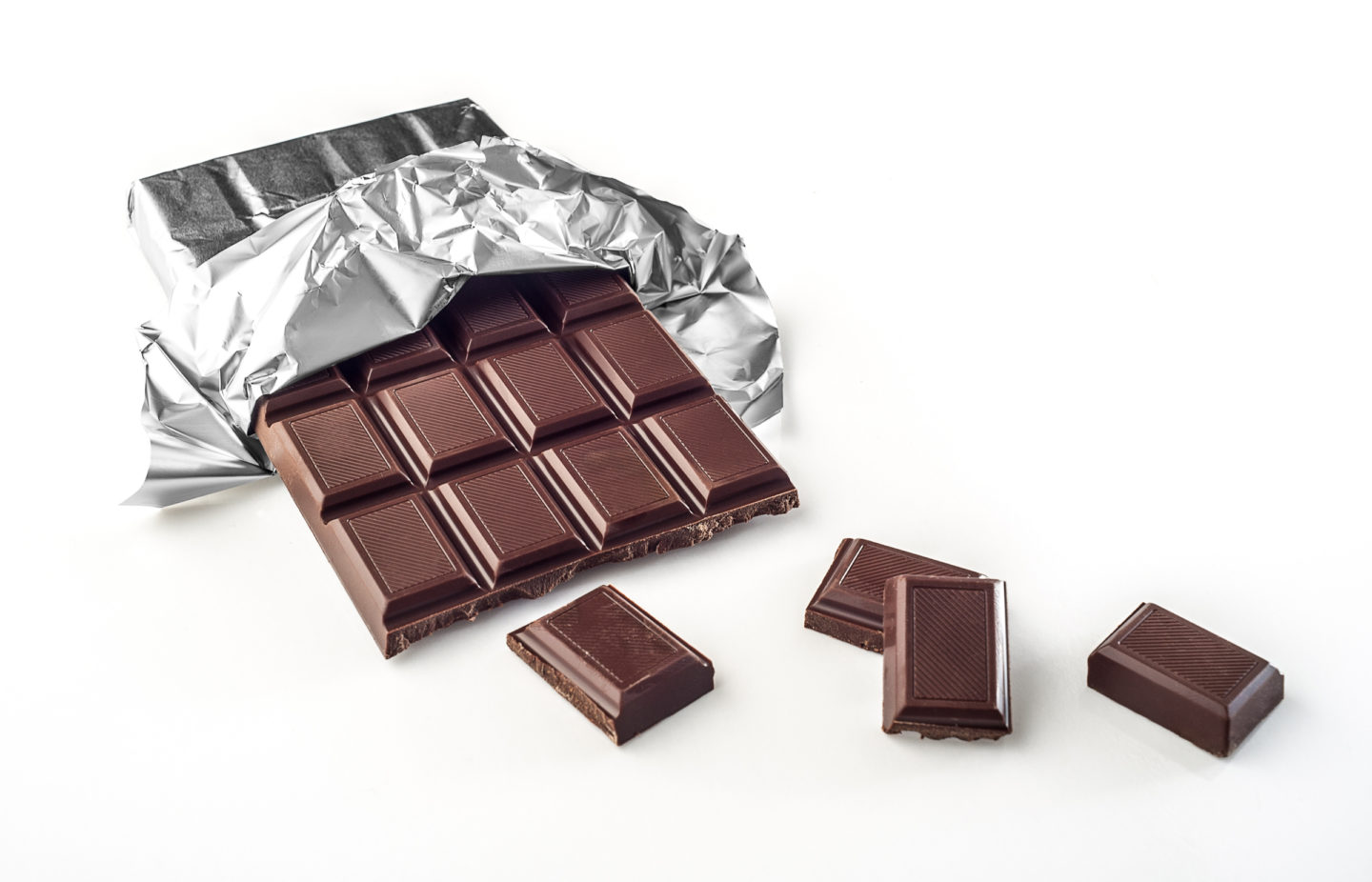 Contrasting the unsweetened chocolate chips option mentioned previously are regular chocolate bars or chocolate bars with more significant extra ingredients instead of cocoa solids and cocoa powder.
These "other" ingredients include, but are not limited to, milk, lecithin, fats, salt, sweeteners such as sugar, glucose syrup, honey, and other flavorings. Regular chocolate bars are decent substitutes despite the low cocoa powder content when you can't find unsweetened chocolate chips.
Summary
Here's a quick look at the best cocoa powder substitutes you can use in cooking and the remarkable characteristics each possesses.
| Substitute | Notes |
| --- | --- |
| Dutch-Process Cocoa Powder | It is cocoa powder that has been washed and has a darker color with a less bitter taste. |
| Unsweetened Chocolate Chips (for Baking) | Melting or grinding unsweetened chocolate chips can achieve a similar cocoa powder feel. But modify your recipes to account for fat content. |
| Sweetened and Semi-Sweetened Chocolate Chips (Baking) | Adjustments to both fat and sugar content will likely be necessary as a cocoa powder substitute. |
| Dark Chocolate | When using dark chocolate as an alternative, the ones with higher cocoa content work best. |
| Chocolate Drink | Not a strong candidate, but will work as a last resort. |
| Carob Powder | The best vegan alternative for cocoa powder. |
| Carob Chips | A mixture of carob powder, fat, sweeteners, and natural or artificial flavorings. |
| Coverture Chocolate | The high-quality chocolate has more cocoa butter, making it smoother and glossier when melted. |
| Black Cocoa Powder | Cocoa powder that has been processed further and alkalized. |
| Raw Cacao Powder | A healthier and more bitter alternative to cocoa powder. These are fermented cacao beans subsequently crushed into powder. |
| Chocolate Syrup | An adequate alternative for recipes that require less cocoa powder anyway. |
| Molasses | A key ingredient of brown sugar and an unexpected substitute for cocoa powder. |
| Nutella | A rather sugary substitute for cocoa powder that can work. |
| Hot Cocoa Mix | Premium hot cocoa mixes are a good substitute. Low-quality ones are not. |
| Hot Chocolate Mix | A richer and thicker alternative compared to hot cocoa mix. |
| Chocolate Protein Powder | The choice for people who need, or want, to increase protein intake. |
| Espresso Powder | The taste, color, and acidity of espresso powder resemble cocoa powder. |
| Regular Chocolate Bar | A contingency option when unsweetened chocolate chips, or sweetened chocolate chips for baking, aren't available. |
Related Questions
How do you reduce the bitterness of cocoa powder?
There are many ways to lessen the naturally bitter taste of unprocessed cocoa powder, including adding salt or sugar or through a dutch process procedure.

When mixed with another substance, salt can enhance the complementing flavor—the chocolate flavor is enhanced when salt is added. On the other hand, sugar can overpower cocoa powder's bitter taste.

Dutch-process is a procedure where the cocoa powder is washed in a potassium carbonate solution. This process strips away the acidity of cocoa powder, thereby cutting down on its bitterness.
Can drinking chocolate be used instead of cocoa powder?
Yes, but it is not ideal. We consider chocolate drinks to be acceptable as a substitute. But there are definitely better replacements. Chocolate drinks contain very minimal levels of cocoa, combined with high sugar levels. Nevertheless, chocolate drinks work as cocoa powder substitutes if you're in a pinch.
How do you use chocolate chips as a cocoa powder substitute for baking recipes?
Turning chocolate chips into powder form is a key step to using them as a cocoa powder substitute. You can place the chocolate chip block in sealed plastic and pound it with a baking pin. Or you could use a food processor and blender.

Chocolate chips are a good cocoa powder substitute, but be mindful of the differences in sugar levels and cocoa butter.