Dealing with a smelly garbage disposal is a common enough occurrence in most households, and that happens a lot when families cook and eat at home. That means they use their kitchen sink often. While you can always call for professional help to do the cleaning, there are a handful of ways to eliminate the smell using simple household ingredients.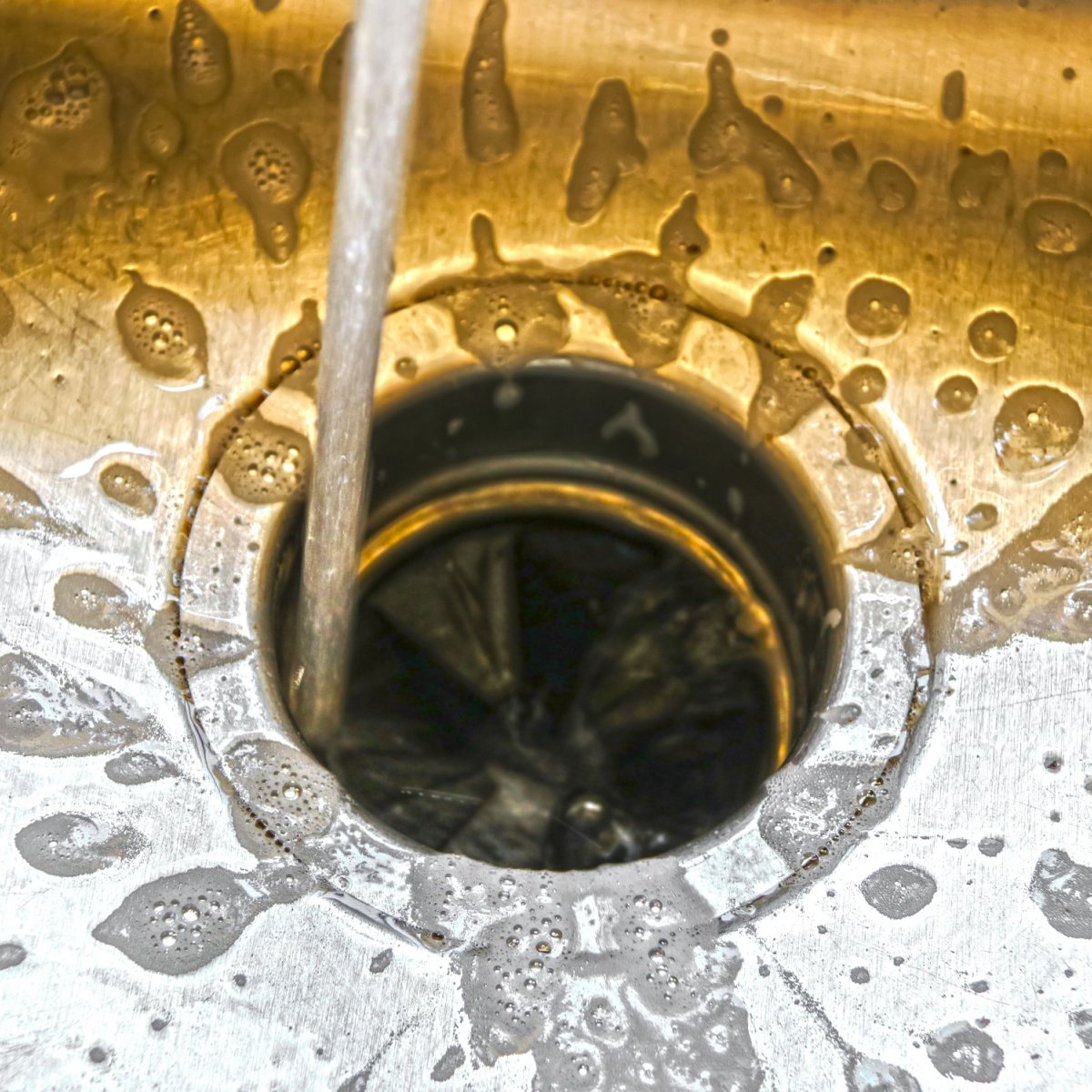 You should clean the garbage disposal blades and check for food waste if you notice an unpleasant smell. Baking soda and vinegar, lemon and rock salt, and dish soap are common household materials you can also use to eliminate stubborn odors.
I have listed ten house cleaning tips to make your garbage disposal smell better, so be sure to read until the end and see what works best for you.
Table of Contents
Why Does My Garbage Disposal Smell? Top 5 Causes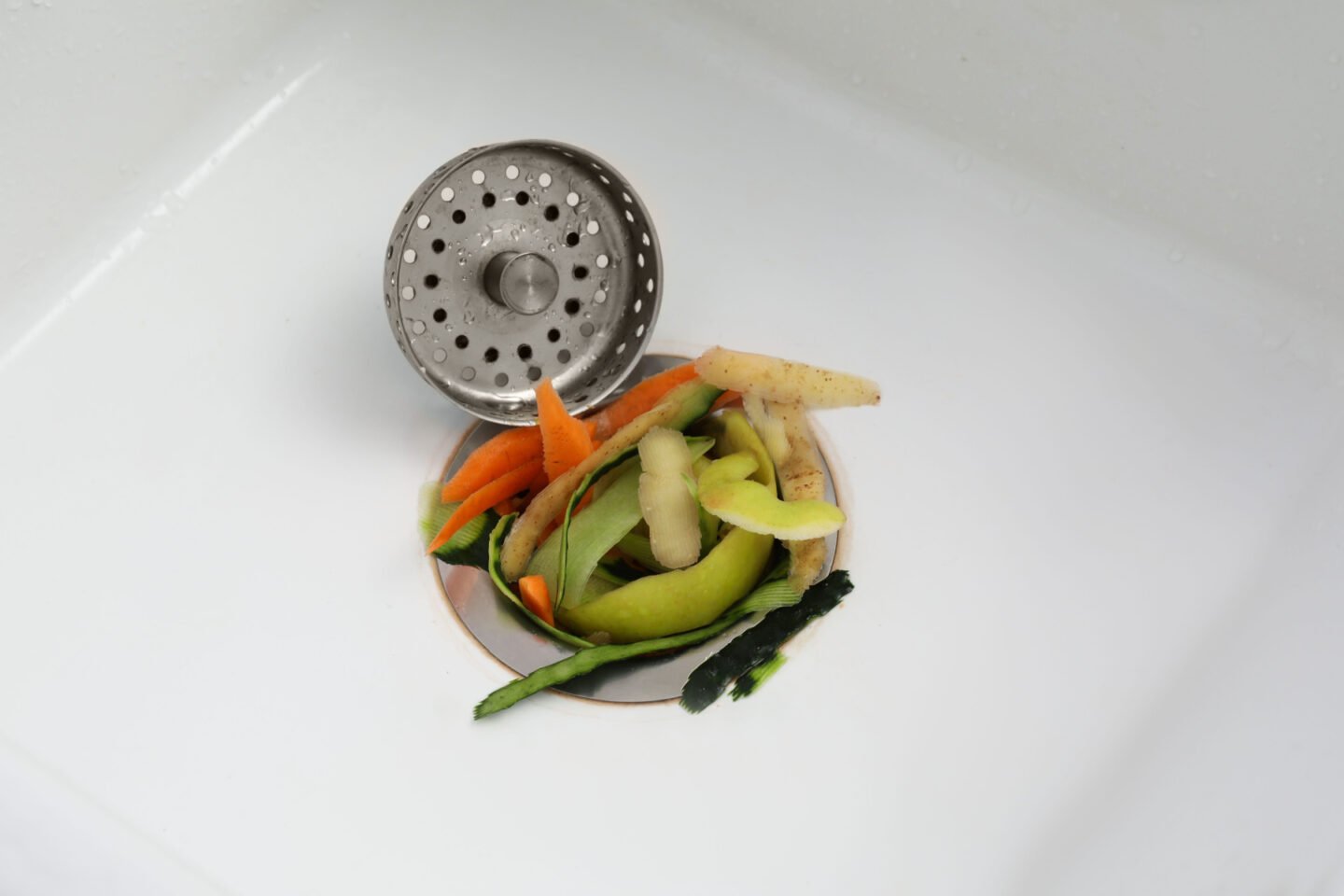 1. Food Scrapes
One of the most common causes of garbage disposal odors is food waste accumulation. When food scraps pile up in the garbage disposal, they can start to rot and smell bad.
To avoid this, run water through the disposal on a regular basis and scrape out any stuck food.
2. Bacterial Growth
Bacteria can thrive in a garbage disposal's moist and warm environment, causing a bad smell. Bacteria can quickly multiply and spread in the presence of food scrapes, causing an even worse odor.
3. Grease and Oil
Grease and oil get trapped in the garbage disposal blade and produce a foul smell over time. Oil traps small food particles and dissolves them to create an unpleasing smell.
If you accidentally throw oil or grease in your kitchen sink, scrape it off to avoid buildup.
4. Hard Water
Hard water contains high levels of minerals such as calcium and magnesium. These minerals can accumulate in the disposal and create a bad smell.
5. Leaky Pipes
Leaky pipes and a full septic tank make your kitchen sink smell bad by pushing vents and odors back to your garbage disposal.
How To Make A Garbage Disposal Smell Better: Top 10 Ways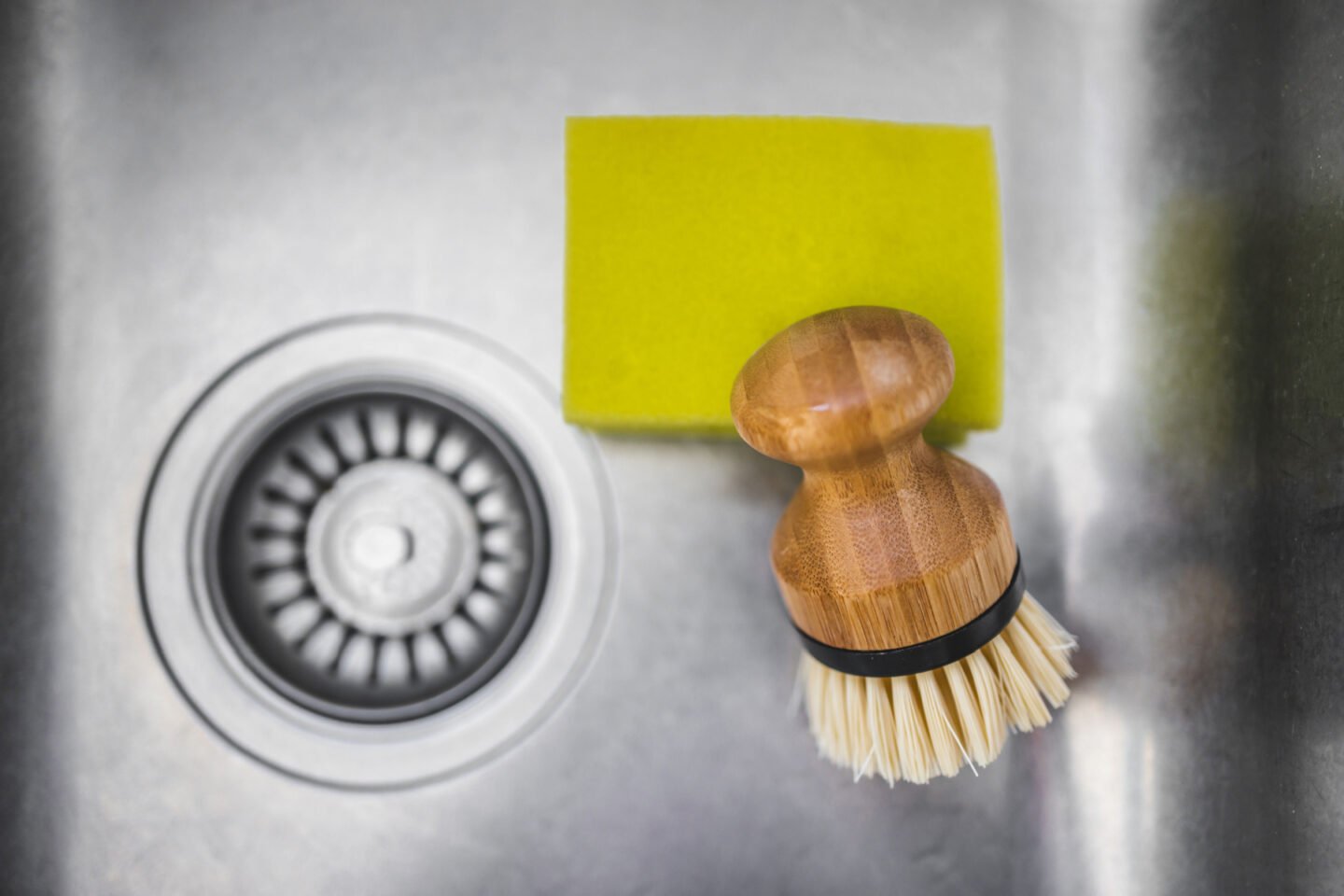 1. Clean the Blades
Food and other trash can get stuck on the blades of your garbage disposal, which can make it smell bad. Before applying any product to your garbage disposal, you should check for any stuck food waste to avoid clogging.
To clean the blades, turn off the garbage disposal and remove the rubber guard. Scrub any accumulated food particles in the blades with an old toothbrush. Then, replace the guard and turn the garbage disposal back on.
2. Baking Soda and Vinegar
Baking soda and vinegar are two strong household items that can be used to get rid of the smell from the garbage disposal. Both baking soda and vinegar are strong acids. When these two substances combine, they produce bubbles that effectively remove dirt and mold from your garbage disposal.
To use this method, mix one-fourth cup of baking soda with a cup of white vinegar. Pour the mixture down the garbage disposal and let it sit for 15 minutes. Then, run warm water down the drain to flush the mixture away.
3. Lemon and Salt
This method also removes garbage disposal odor. Lemon is a strong acid that removes most debris and stains in your drain, while rock salt is a powerful yet cheap antibacterial agent to prevent the smell from worsening.
To do this, cut a lemon into wedges and sprinkle some rock salt onto each wedge. Drop the wedges down the garbage disposal and run hot water for a few minutes to flush the mixture away.
Pro tip: You can keep the lemon peel or any citrus peel and use it to improve the air quality in the whole kitchen.
4. Ice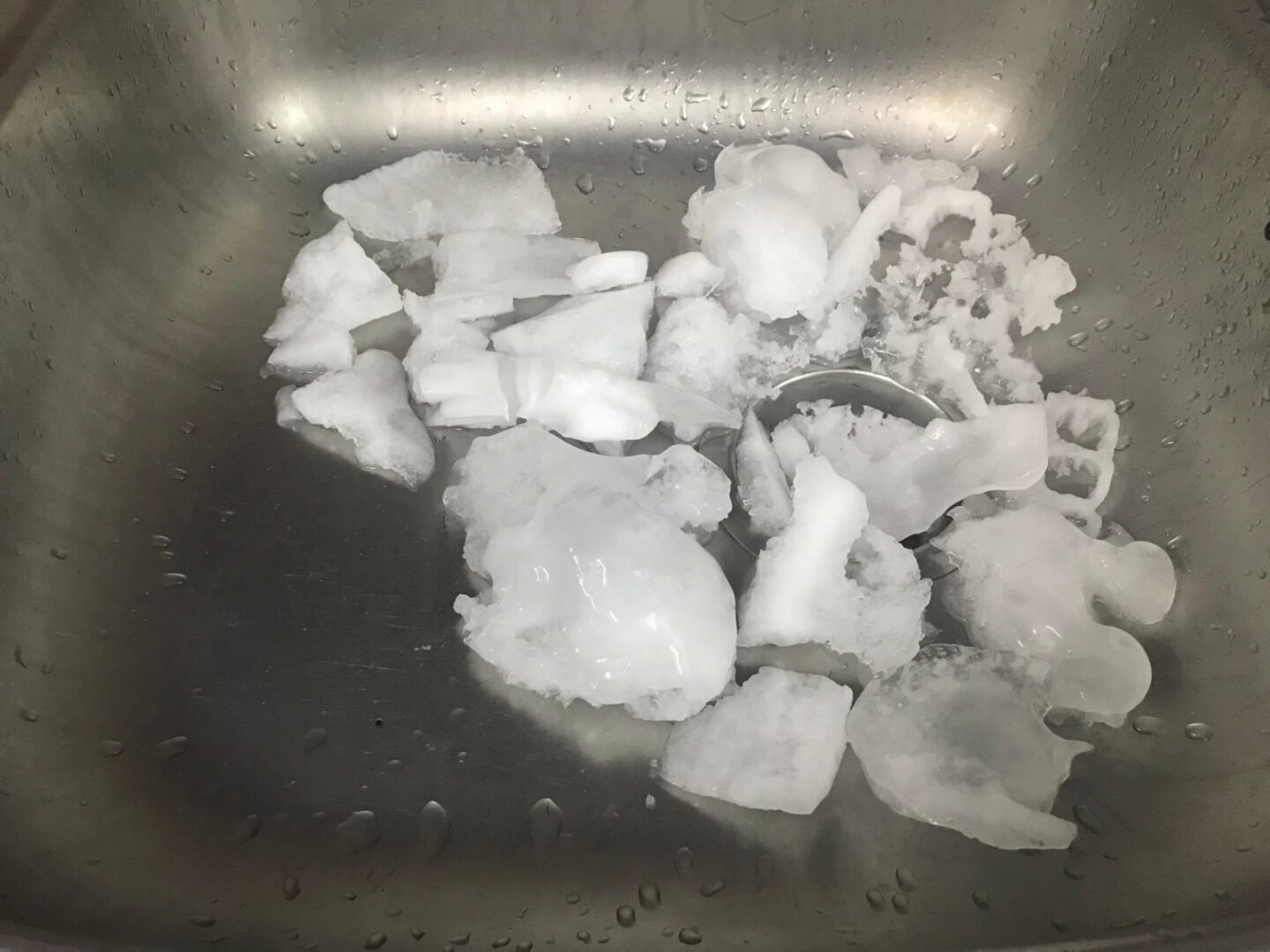 Although most people use hot water to clean their garbage disposal, ice also dislodges any buildup in the blades. Grinding the ice helps remove particles stuck in the blade and leaves your sink odor-free.
To do this, take a few ice cubes, pour them down the pipe, and turn on the garbage disposal. After dissolving the ice, run hot water to remove all debris. Do not use cold water to flush the debris out to avoid solidifying it.
5. Dish Soap
Grease and oil buildup is among the most common causes of a foul smell in your garbage disposal, and dish soap helps by binding the oil and emulsifying it so you can easily flush it out.
To do this, mix a few drops of dish soap with a cup of warm water, pour the soapy water down the drain, let it sit for 15 minutes, then turn the water heater on and run hot water for a few minutes to flush away the soap.
However, although dish soap is cheap and accessible, this method does not work with stubborn odors.
6. Bleach
Bleach is a powerful cleaning agent you already have at home. It eliminates odors due to bacteria buildup.
To do this, mix two tablespoons of bleach with one cup of water, pour it down the garbage disposal, and let it sit for 15 minutes. Then, run hot water for a few minutes to flush away the bleach.
But keep in mind that bleach can hurt your eyes and skin, so use it with protective gear like goggles and gloves and dilute it for better results.
7. Hot Water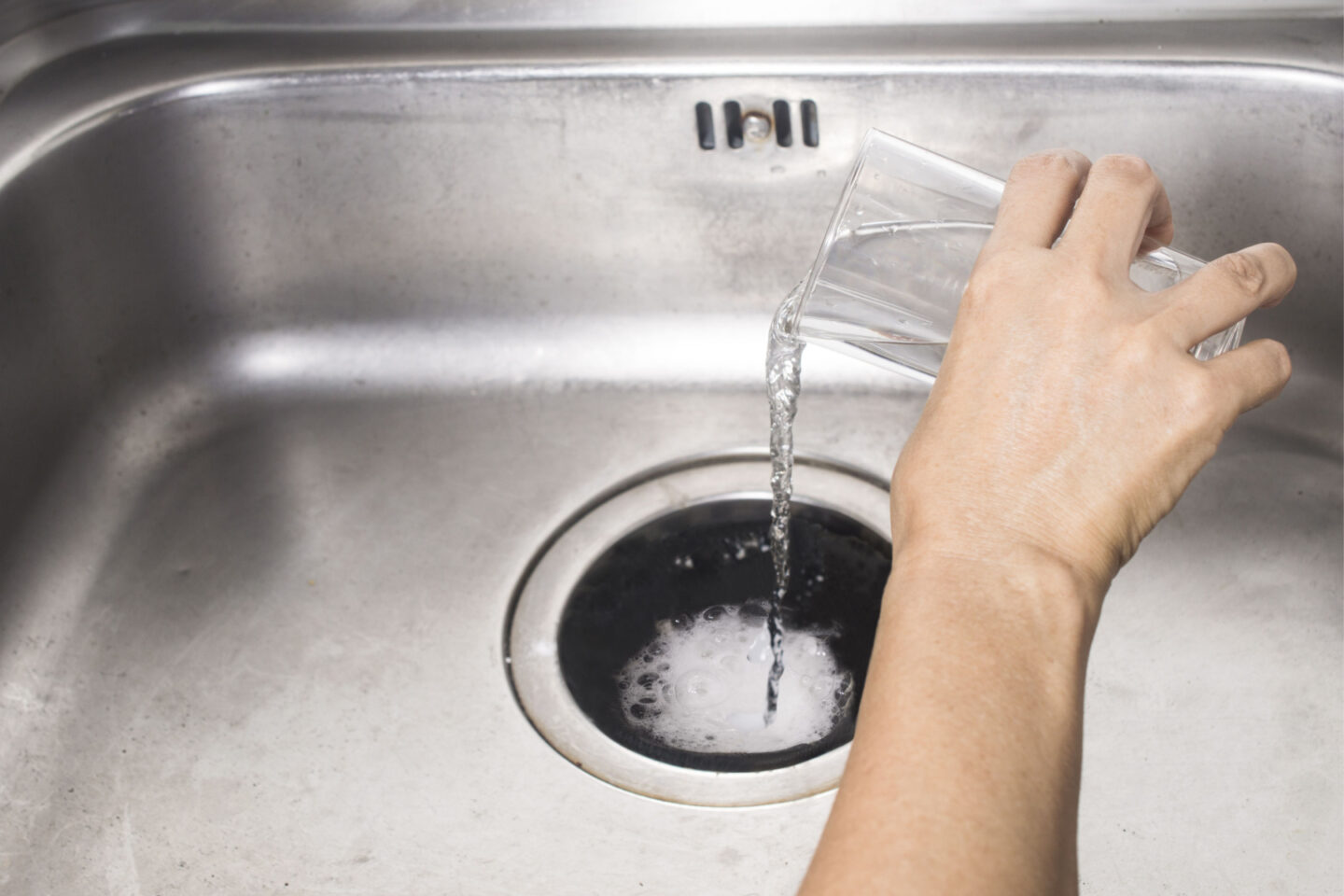 Boiling water helps make the garbage disposal smell better by flushing it out. To do this, you should turn on the hot water and run it for a few minutes.
Then, turn the garbage disposal on while the hot water is still going. This will flush out any debris or food particles that clog the disposal blades.
8. Garbage Disposal Cleaner
There are special cleaners to eliminate garbage disposal smells. You can choose from garbage disposal cleaning pods, foaming cleansers, and oil-based liquids that help unclog and remove bacteria and oil buildups.
9. Essential Oils
Essential oils are an excellent way to eliminate garbage disposal odors while also providing a pleasant scent to the entire room.
To do this, add a few drops of fresh-smelling essential oil to a cup of baking soda. Mix the two and pour them down the garbage disposal. Run hot water for a few minutes to flush away the mixture.
10. Call for Professional Help
If you don't have time for any of these DIY cleaning tips, you can always contact professional help to check on your sink and make your garbage disposal clean.
You can also hire someone to clean your drains, have your septic tank checked, and look for leaking pipes, which are a common cause of odors.