A convection oven is a perfect way to add that extra crispiness to your meat, so it makes sense that it's a perfect match for a steak. However, getting the recipe just right takes some experience and finesse. If you don't know how to cook steak in a convection oven, it's worth taking the time to learn.
There are a few steps involved, and the key is knowing when to flip your steak during the roasting process. To cook steak in a convection oven, you'll need to preheat the oven, prep the steak, pan-sear, and roast it, then let it rest before cutting into it. Take a look below for more details, and familiarize yourself with the method that seasoned steak chefs prefer.
Table of Contents
Cooking Your Steak in a Convection Oven
Cooking a beef steak in a convection oven is slightly different from using a regular oven. Follow all the steps below for the best results.
1) Preheat and Prep
Start by preheating your oven to 300 degrees Fahrenheit. It will take about 10 minutes to heat fully, and you can take that time to prepare your steak.
Pat it dry on both sides with a kitchen towel until all the excess moisture is gone. Then rub on all sides with coarse salt and pepper. Make sure to use a lot, as most of it will come off in the pan.
2) Pan-Sear
Pan-searing isn't absolutely necessary, but it's the best way to achieve a crispy golden crust. This adds flavor, locks in the meat's juices, and keeps it moist.
To sear effectively, heat a cast iron pan as high as your stove will allow. Heat a few tablespoons of oil when it's hot, then lay your steak on the hot surface. Don't touch it as it cooks. After 2 ½ minutes, flip to the opposite side and cook for another 2 minutes.
3) Roast
Searing locks in the juices while roasting finishes the steak, so it is done all the way through. After searing your steak, place it in the oven and immediately drop the temperature to 275 degrees Fahrenheit.
Allow it to roast for 5 minutes and then flip. Allow it to roast for 4 minutes more.
4) Finish and Rest
The roasting time will depend on the thickness of your steak. If you have a particularly thick one, add on one minute of cook time. If yours is thin, take off one minute. Once the time is up, take the pan out of the oven and set it on a cutting board.
Make sure not to serve or cut into the steak for at least 5 minutes after taking it out of the oven, preferably 10. Cutting into it too soon will cause all the moisture to leak out onto the plate, causing the meat to be dry.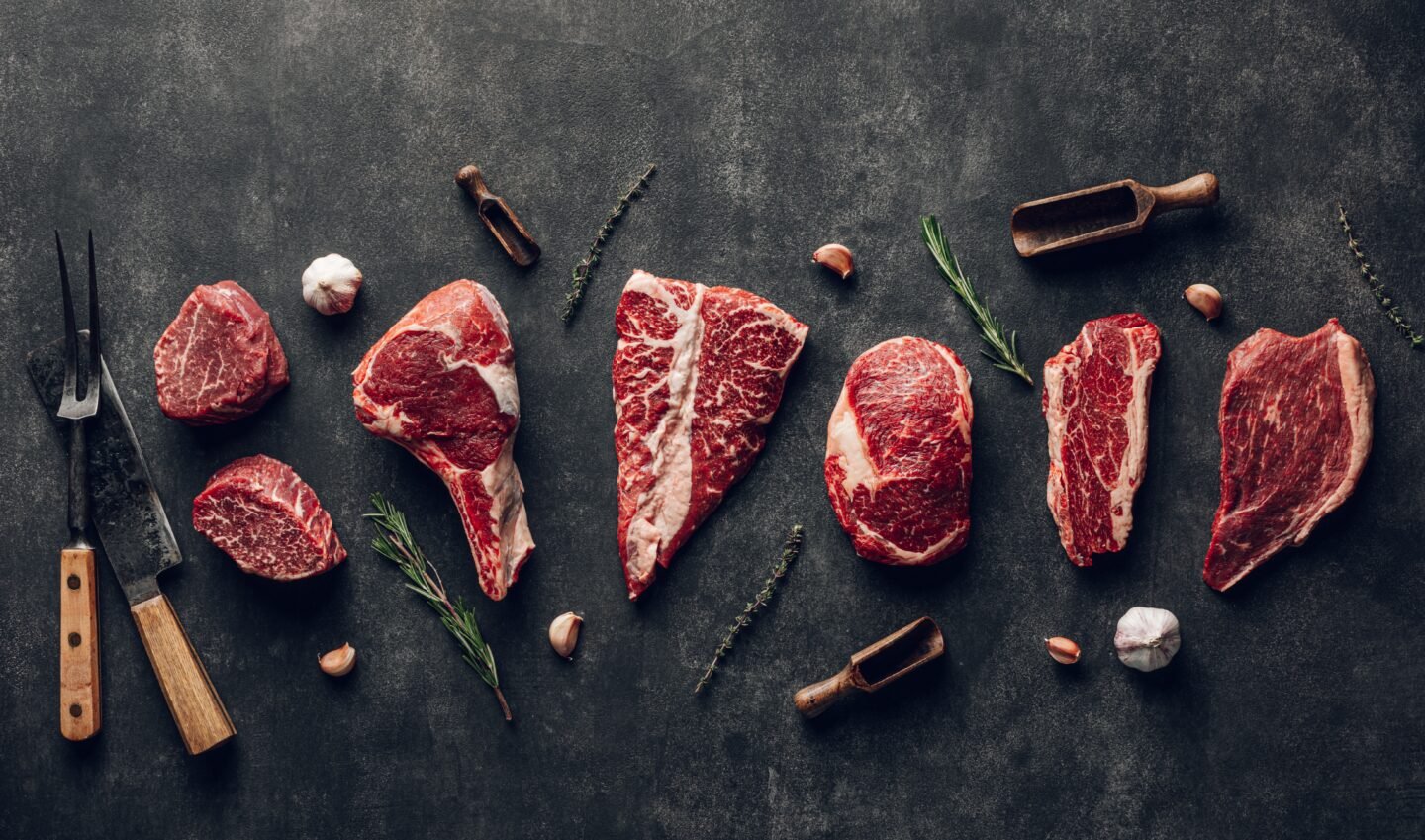 Choosing the Right Steak
Plenty of different types of steak are suitable for this kind of preparation. No matter which of the following you choose, make sure it has a bright red appearance rather than brown or grey. This will ensure it is fresh.
Tenderloin
Tenderloin is great as it has a beautiful texture that diners love no matter how it is prepared. The only factor to keep in mind is that it is quite lean, so you must be careful not to dry it out. Though with this oven-finished method, that shouldn't be a problem.
Tri-Tip
One of the great things about tri-tip is that it doesn't have a bone, so cooking and eating are even easier. It's tender with a full flavor due to the nice marbling throughout the meat.
Top Sirloin
Sirloin has a nice, robust flavor which is why it's one of the most popular cuts of steak. Because of its good marbling, it's especially well-suited to this oven-finished preparation and definitely benefits from a convection oven's advantages.
New York Strip is another great option that has much in common with sirloin.