We can't deny that fast-food restaurants help us boost our energy even when we are in a hurry or have a tight schedule. It's a standard go-to place for all people of all ages. While fast food may not be the best option at first glance for people on a diet plan due to the high fat and sodium contents in most of their famous menus, we're here to help you pick the healthiest options in the top 10 fast-food chains.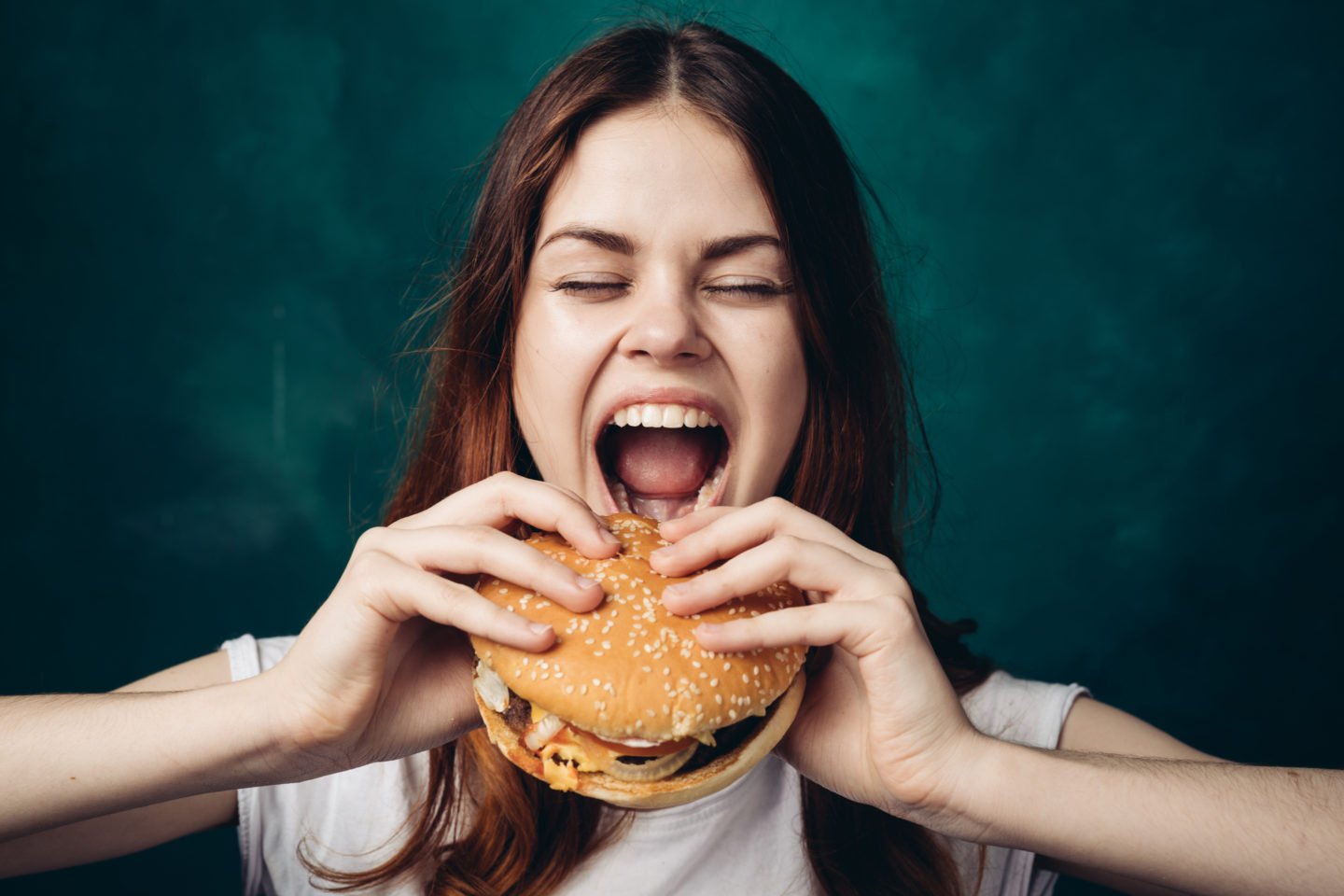 This article will cover the top 10 fast-food restaurants, including McDonald's, Starbucks, Chick-fil-A, Taco Bell, Wendy's, Burger King, Dunkin', Subway, Domino's, and Chipotle Mexican Grill. I will discuss if there are any healthy options on their menu and specifically select the healthiest option they have.
Table of Contents
1) McDonald's
While most people think eating at McDonald's is unhealthy, their food options are not as bad as you think. Although they are known for french fries, Big Mac, and Happy Meals, they also offer low-fat options like premium salads, breakfast sandwiches, fruit and maple oatmeal, and excellent protein sources like chicken nuggets and sausage McMuffin with egg.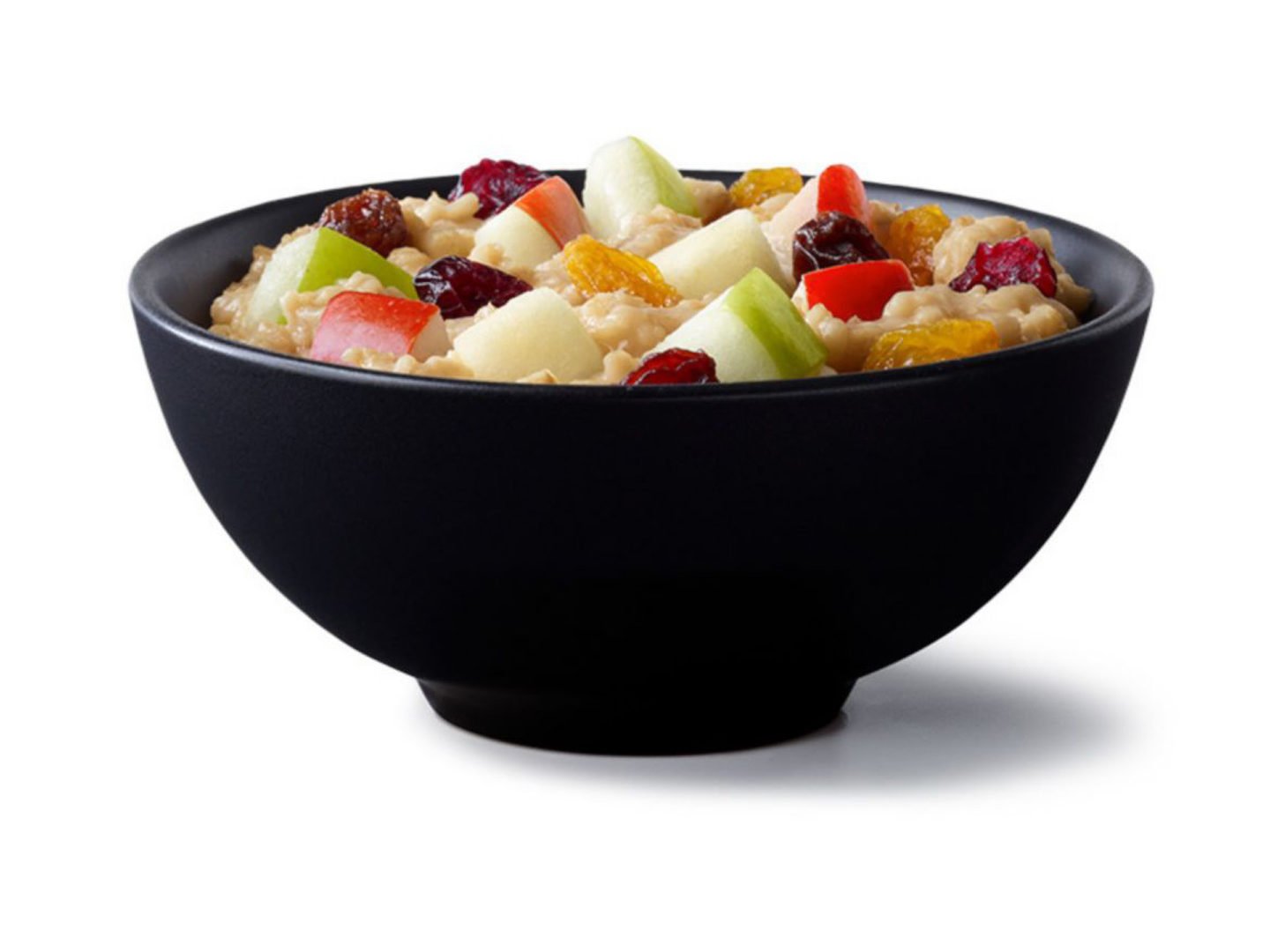 The Fruit & Maple Oatmeal from McDonald's contain two whole serving of whole-grain oats, dried apples, dried cranberry and raisin blend, light cream for garnish, and a little brown sugar as a sweetener. A serving of this perfectly blended breakfast meal provides 320 calories, 6 grams of protein, 64 grams of carbohydrates, and 4.5 grams of fat, which are more than enough to start your day.
Order This, Instead
Instead of the bigger burgers, try ordering the classic hamburger to ensure proper portion. The bigger the burger, the higher the calories. McDonald's classic burger contains only 250 calories and provides 12 grams of protein. Instead of getting a hot fudge sundae for desserts, try their fruit and yogurt parfait, which offers on;y 105 calories.
2) Starbucks
Although Starbucks is a coffee company that offers drinks that may contain high sugar levels, they also have excellent choices for a hearty breakfast and healthy snacks. Aside from providing nutrients to get you going throughout your day, Starbucks also gives some of the best-tasting food options you can find in fast-food restaurants.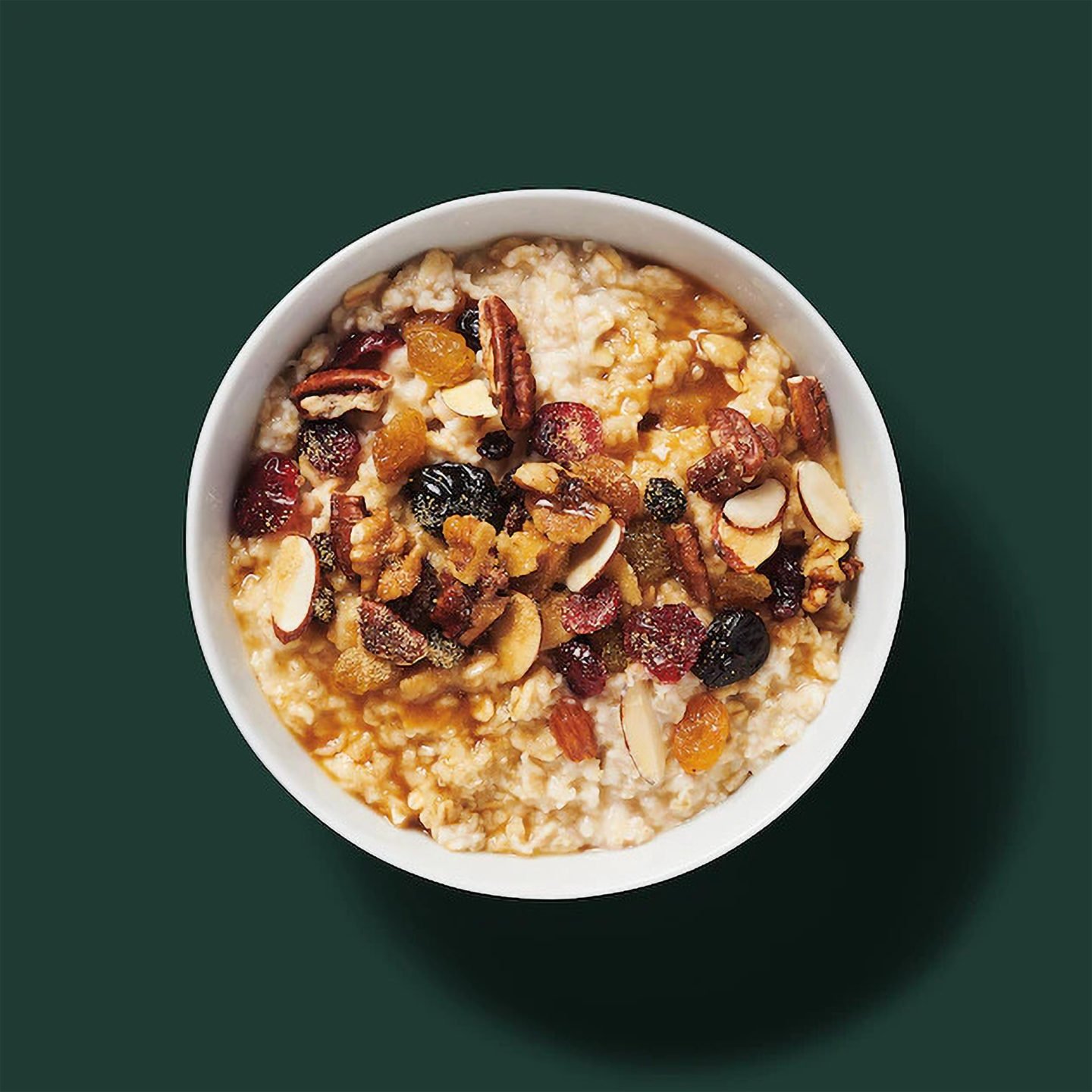 The oatmeal has a somewhat nutty taste and a fantastic texture that's both toothsome and creamy without being mushy. To keep it extra healthy, eliminate the brown sugar and add the packs of nuts and fruit for added taste and nutrients. A dash of milk is also a great touch. A serving provides 410 calories, 12 grams of fat, 7.3 grams of fiber, and 17% of the daily iron needs.
Order This, Instead
Suppose you're trying to watch out for your sugar intake. In that case, you should try the low-sugar drinks like Honey Almondmilk cold brew with only 50 calories and 10 grams of sugar, Caffe Misto with only 110 calories and 10 grams of sugar, and Jade Citrus Mint brewed tea with 0 calories and 0 sugar.
3) Chick-Fil-A
Chick-fil-A is famous for its delicious dippable chicken fingers and fried chicken sandwiches. While fried chicken is by no means "healthy," this fast-food establishment does offer a variety of nutritious choices. And there's more. Chick-fil-A offers healthy options, including breakfast, sandwiches, and, yes, dessert.
The only concern I have with their menus is the high sodium levels. Most of their salads and breakfast options are loaded with salt, some options reaching 1,340 milligrams per serving.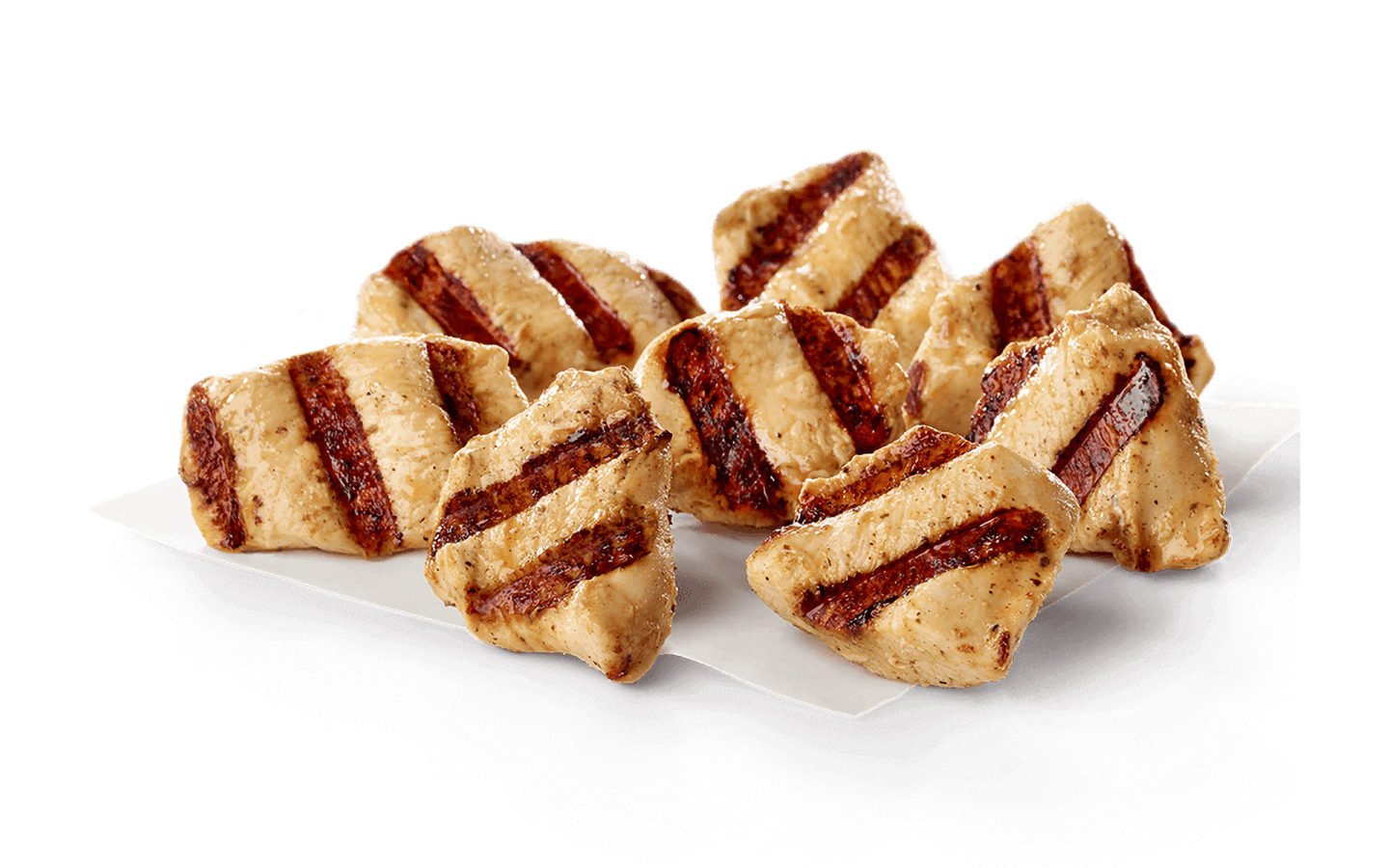 Although there are salads with lesser calorie content on their menus, their grilled nuggets provide balanced nutrition with only 130 calories, 1 gram of carbs, 3 grams of fat, and a whopping 25 grams of protein per 8 pieces. Although on the savory side, a serving of these nuggets only contains 440 milligrams of sodium.
Order This, Instead
Instead of getting your regular chicken sandwich with 1,400 milligrams of sodium, you can try their grilled chicken sandwich with only 680 milligrams of sodium. If you wish for a healthier salad, go for the Kale Crunch Side Salad, which has only 140 milligrams of sodium with 1 gram of fiber.
4) Taco Bell
With Taco Bell, you can customize your orders to be low-carb, low-fat, or even plant-based. As claimed by the company, more than 75% of their food options have lesser than 500 calories. However, like what you would expect from savory recipes, most of Taco Bell's foods have high sodium and fat content.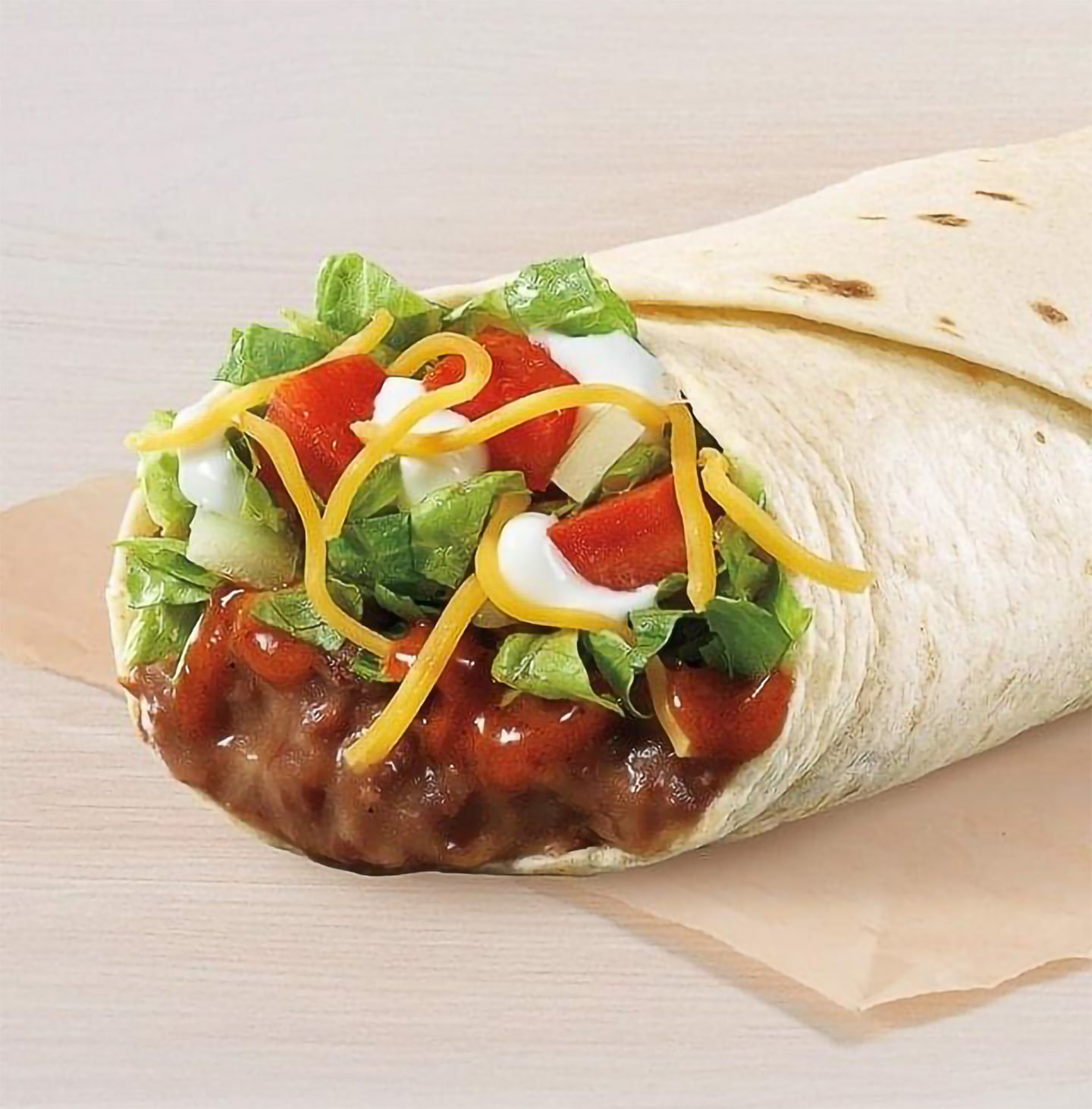 Because of its high fiber and protein content, this hearty burrito loaded with beans and meat will quickly satisfy any food cravings. When you order it "Fresco Style," the higher calorie and fat elements like sour cream and cheese are removed and replaced with freshly chopped tomatoes, making them healthier.
This fully-loaded burrito serves 14 grams of protein, 9 grams of fiber, 11 grams of fat, and 1,040 milligrams of sodium.
Order This, Instead
If you're watching out for your sodium intake, you can try their Chicken Chalupa Supreme Fresco Style with only 470 milligrams of sodium or Crunchy Steak Taco with only 290 milligrams.
5) Wendy's
Although their most popular food items are french fries and chicken nuggets, salads are available in full and half-size versions at Wendy's. You may also get junior burgers, which are lower in calories, salt, and saturated fat. You can also have a healthy baked potato, a good protein source for vegetarians.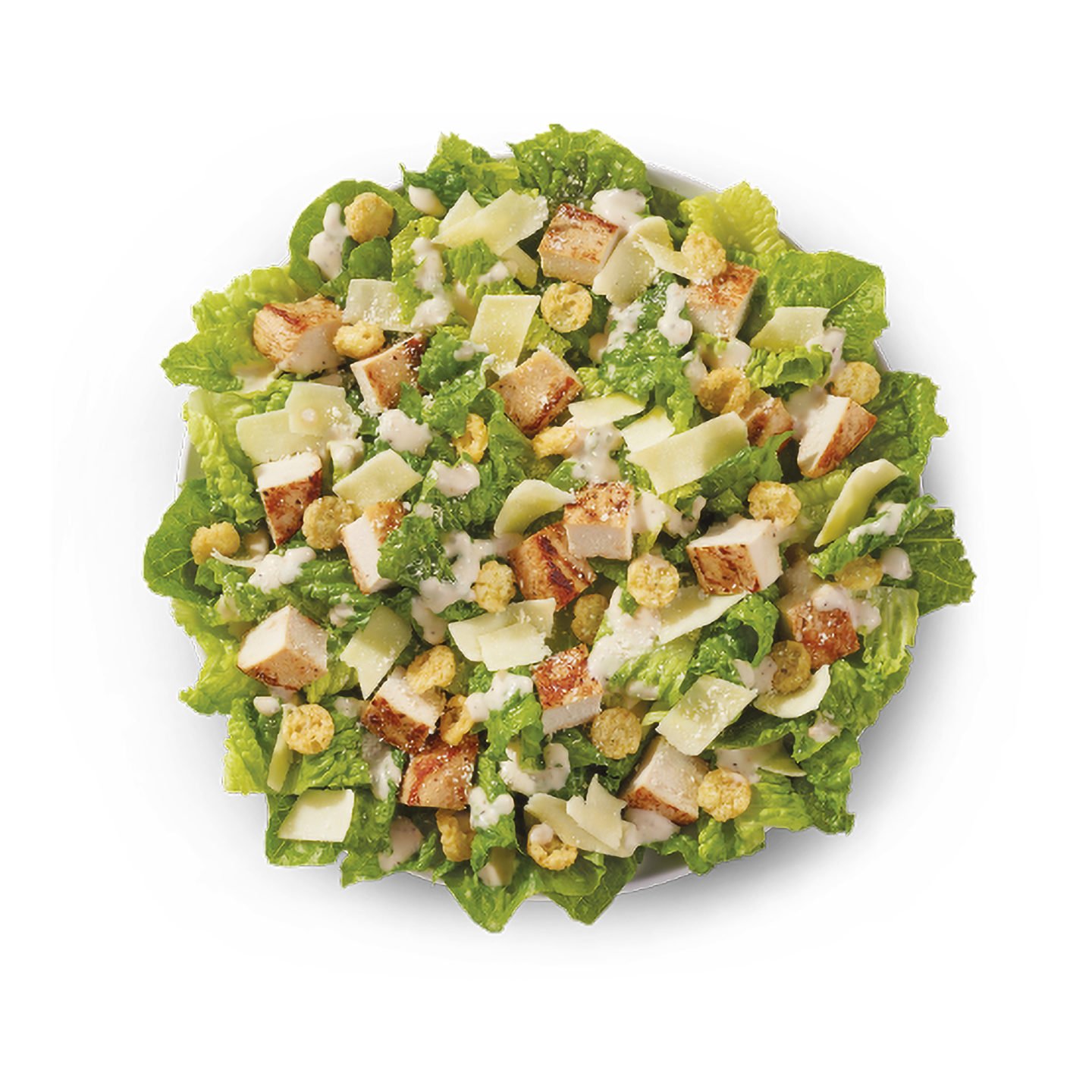 Even at its most luxurious, full size with all dry toppings included, the salad, made with freshly chopped romaine lettuce, organic grape tomatoes, and a white meat grilled chicken fillet, is 410 calories and is still under 500 calories when coupled with one packet of creamy Caesar Dressing. Of course, you can also order half a serving if you wish for a smaller portion and lower calories.
Order This, Instead
Instead of ordering burgers with bacon that adds fat and calories to the food, try their Jr. Cheeseburger with only 290 calories. A serving provides 14 grams of protein, 1 gram of fiber, and 14 grams of fat. Instead of getting a frosty for dessert, you can try their Fresh Baked Oatmeal Bar with 4 grams of fiber and 3 grams of protein for only 270 calories.
6) Burger King
Although there are not many options in Burger King as in other restaurants discussed above, they have salads made with grilled or crispy chicken, and you can order their burgers without the bun if you're on a keto diet. However, most of their food options contain high amounts of fat and salt.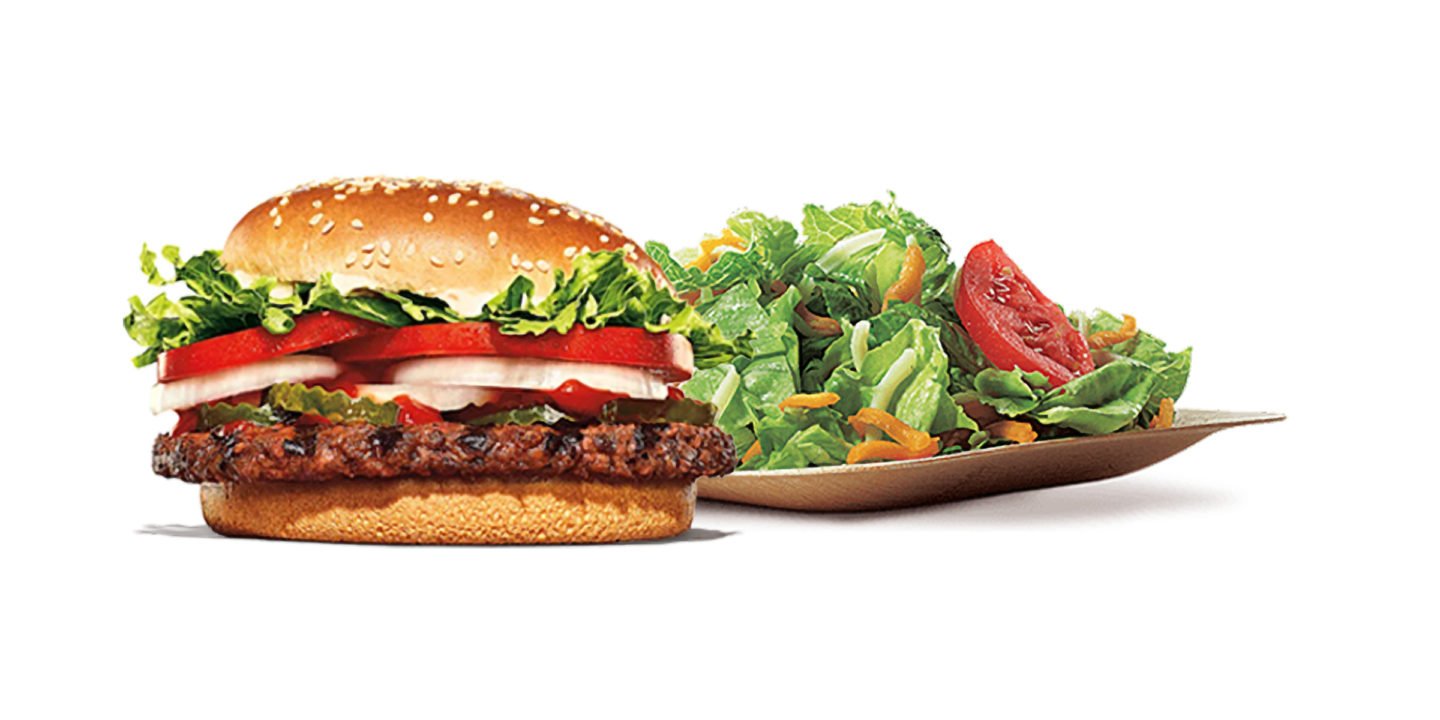 Even when made entirely with organic ingredients, this whopper provides 21 grams of protein, and 5 grams of fiber, with only 310 calories. To add a fresh taste, choose their garden salad made with lettuce, tomatoes, croutons, and a cheese medley as the side.
Order This, Instead
Instead of their regular burgers, you can try their Chicken Tendergrill with only 390 calories and 37 grams of protein. Unfortunately, I don't have any recommendations for dessert alternatives as their options are limited.
7) Dunkin'
While Dunkin' Donuts is famous for its coffee drinks, bagels, and donuts, they also offer other food options that I would consider healthy. They have a wide variety of muffins, breakfast meals, and sandwiches. However, most of their menus have high sugar and carbs content which can be a big deal for some.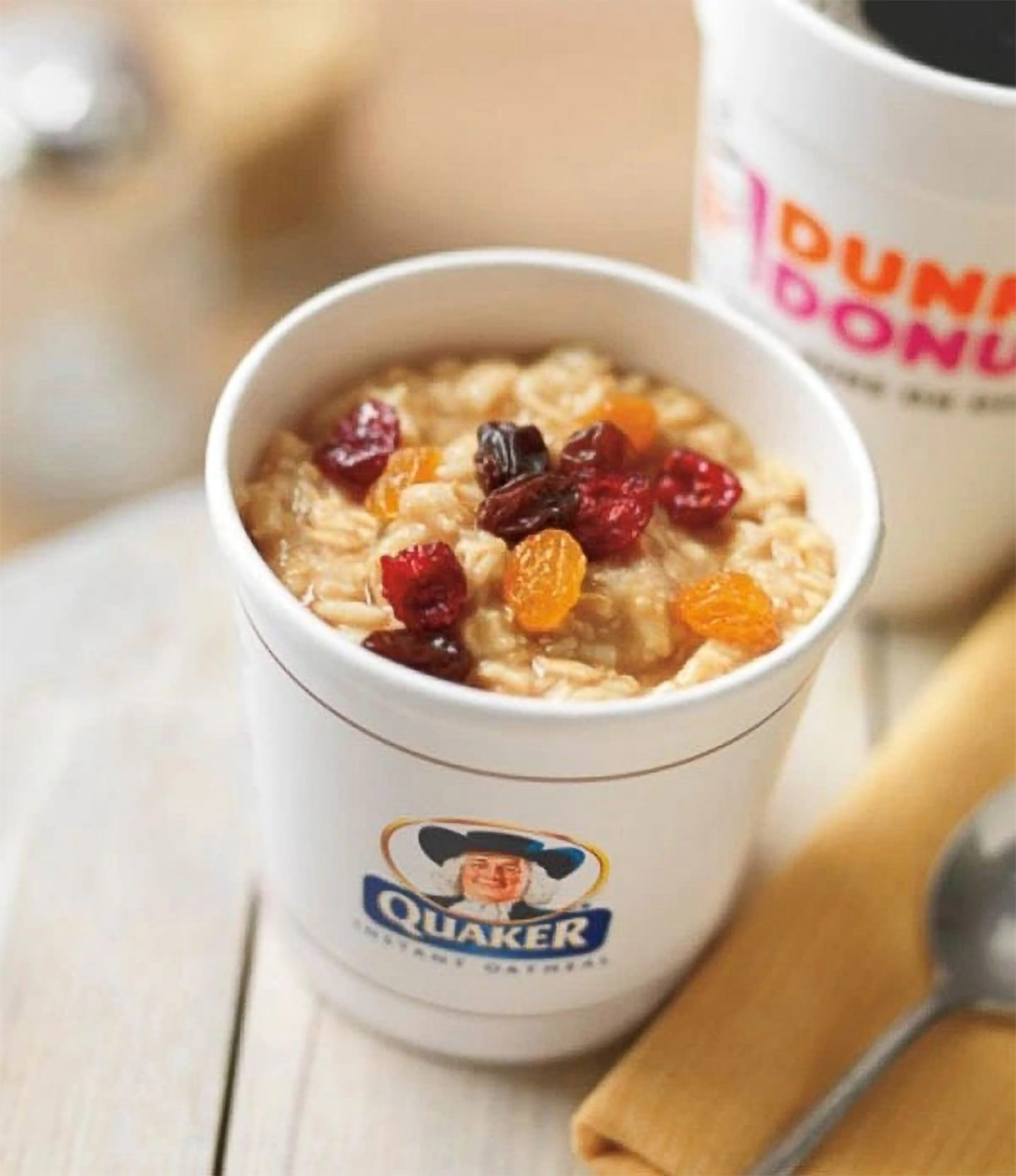 Healthiest Option: Oatmeal
This option from Dunkin' is a great way to start your day. This amazingly tasting meal is a crowd favorite made with whole rolled oats and dried fruit toppings, including cranberries and raisins. However, they serve it with brown sugar or maple syrup, adding to the carb content. A serving of this multigrain oatmeal provides 66 grams of carbohydrates, 5 grams of fiber, and 40 grams of sugar.
Order This, Instead
Instead of the regular donuts and bagels, you can try their Multigrain and Whole Wheat Bagel with 7 grams of fiber, 10 grams of sugar, and 61 grams of total carbohydrates. You can also try their veggie egg white flatbread with only 280 calories, 3 grams of fiber, and 32 grams of carbohydrates.
8) Subway
With Subway's transparency, you can view the nutrition secretion on their website to better look at the healthy options. While most of their food options have high sodium contents, they also have tons of salads and low-fat options. Their ingredients are also known to be from local farmers who do not use pesticides for their vegetables and fruits.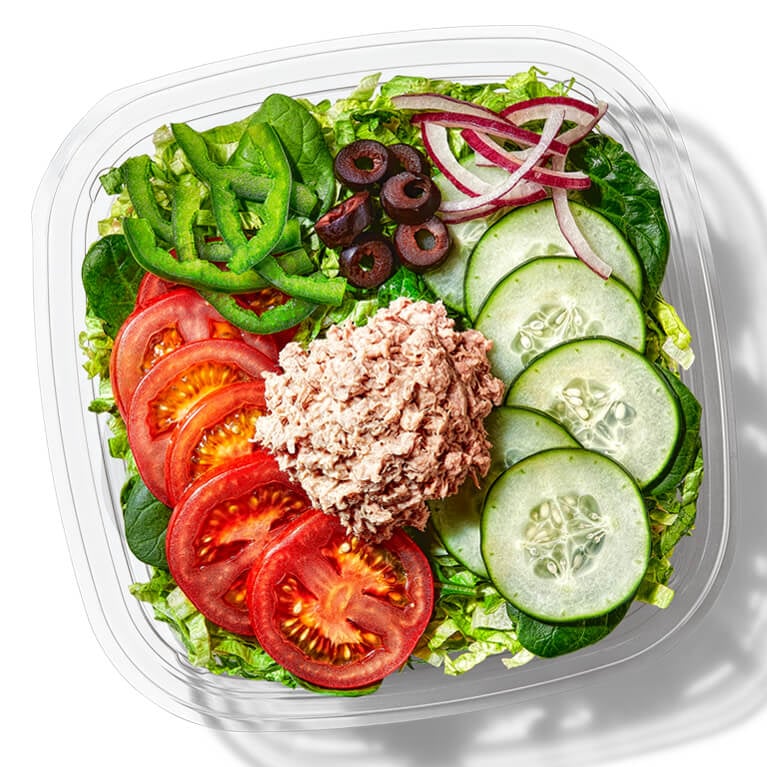 Healthiest Option: Salads
I can't point out one single salad of Subway. Instead, you can choose from a handful of options, with ingredients ranging from veggies, tuna, chicken, turkey, beef, ham, a bunch of cheese options, and Italian and American-inspired tastes. Their salads are packed with protein, fiber, and some choices have as low as 300 milligrams of sodium per serving.
Order This, Instead
If you're worried about the calories, you can try their oven-roasted chicken in wheat bread with only 320 calories, Subway club made with turkey, beef, and ham with only 310 calories, and their roast beef with 290 calories with only 6 grams of fat. If you're worried about the sodium content, you can try their veggie Delite sandwich with only 280 milligrams of sodium and 230 calories.
9) Domino's
Domino's has a pretty bad position when it comes to healthy options. Since they mainly sell pizzas, chicken and pasta, and desserts, their food is highly critiqued as a source of high carbohydrates and linked to a higher risk of obesity. So when ordering pizza from Domino's, the key is to ask for a thin crust and less cheese. That way, you're lowering your carb and calorie intake.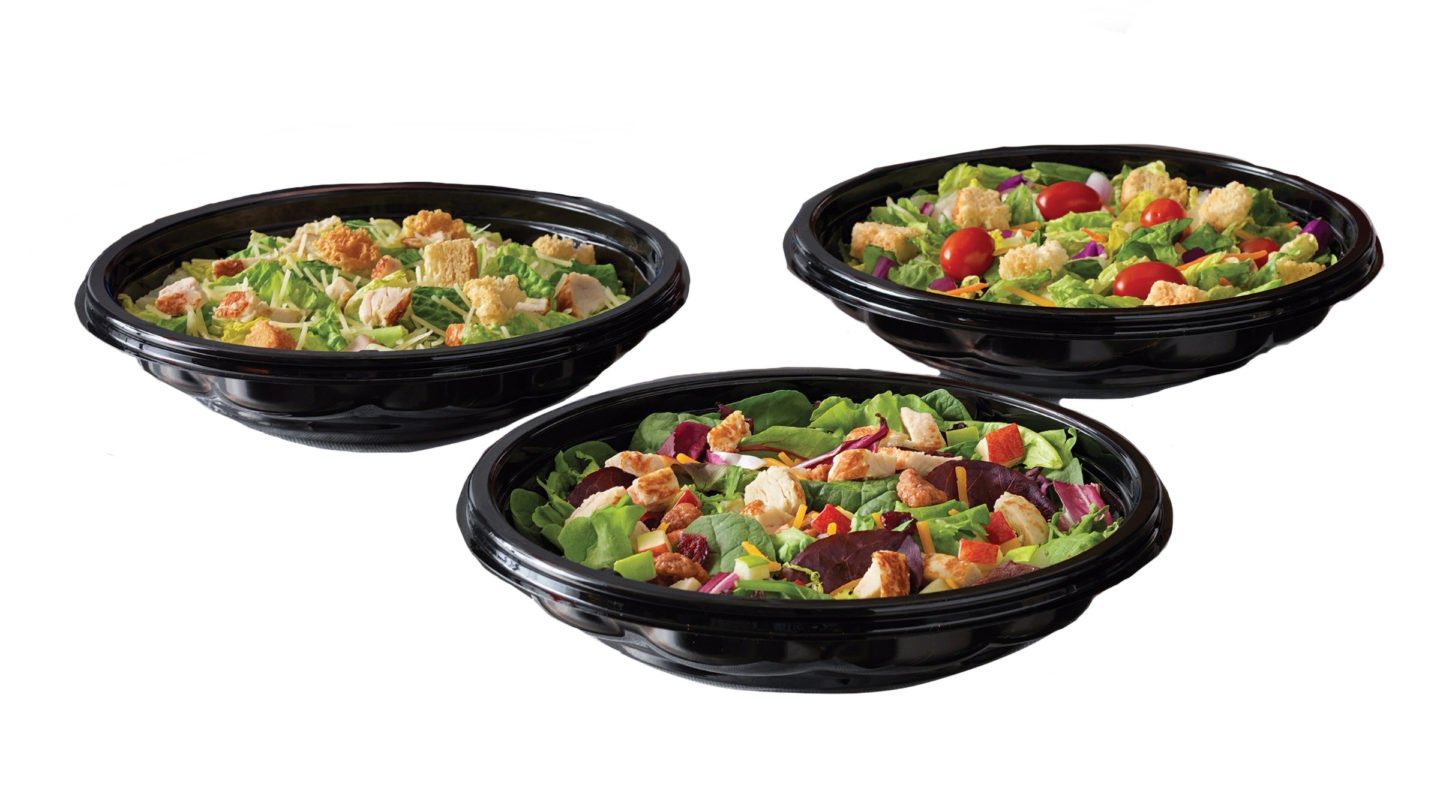 The dressing accounts for a large portion of the calories in a salad. You might assume that a salad without dressing is nothing more than rabbit chow, but it can become a filling dinner if you couple it with other healthy options on their menu. Simply season with a pinch of salt and a squeeze of lemon. A single serving of the salad only contains 120 calories, 4 grams fiber, and 8 grams protein.
Order This, Instead
Instead of getting the classic pizzas, try getting their hand-tossed and thin-crust pizzas. A thinner crust means lesser calories and lesser carbohydrates. For example, a 12-inches think crust pizza only has 187 calories, compared to the 320 calories in a classic pizza.
10) Chipotle Mexican Grill
Chipotle is one of the healthiest fast-food restaurants since they only utilize fresh ingredients without preservatives or artificial substances. For a restaurant chain of its scale, that's rather outstanding. While Chipotle's ingredients are superior to most, a standard meal may still pack on the pounds. They have options for keto and paleo diets, salads, brown rice, and customizable toppings.
This hearty bowl of goodness contains double fajita veggies, black beans, plant-based chorizo, lettuce, guacamole, chili salsa, and cheese. Considered a full meal, a serving of this bowl provides 63 grams of carbohydrates, 30 grams of protein, 31 grams of fat, and 654 calories.
Order This, Instead
Instead of ordering the carnitas bowl, which contains high fat and sodium content, try other healthier salad bowls like a chicken salad bowl or barbacoa burrito bowl, including veggies and tomato salsa. Also, stay away from too much sour cream and cheese.
Related Questions
What is the number 1 healthiest fast food restaurant?
Among the top 10 fast-food restaurants, Subway offers more healthy options than the rest. Their sandwiches and salads have lower sodium and fat content than sandwiches from other restaurants.
Which fast food is the least unhealthy?
Oatmeals are the healthiest option in most fast-food restaurants. However, you should watch out for their sugar content.
Is Subway healthier than McDonald's?
Yes. Subway offers meal options with higher protein and more vegetable contents. However, some of their menus have higher sodium levels compared to McDonald's.